Find the Best Movers in Milwaukee, WI

Top 13 Milwaukee Moving Companies

Accredited Partner

Colonial Van Lines
Read 1,615 Reviews

Offers long-distance moving and storage. Includes packing and assembly/disassembly in estimate. Requires a deposit of almost 50%. Charges about $4,000 for two-bedroom interstate moves. Has Colonial Cubes moving container option.

Get a Quote

Accredited Partner

American Van Lines
Read 2,183 Reviews

Offers long-distance, military, commercial and corporate moving services. No extra charges for last-minute moves. Requires a significant deposit to reserve a move. Costs start around $4,000 for a cross-country move.

Get a Quote

Accredited Partner

United Nation Van Lines
Read 34 Reviews

Offers long-distance moving and corporate relocation services. Packing services and storage available. Serves the continental U.S. Charges between $2,500 and $5,000 for a two-bedroom move from Philadelphia to Kansas City.

Get a Quote
Two Men And a Truck
Read 312 Reviews

Offers everything from small local moves to full-service cross-country moves. Prices are set by individual franchise locations, but most charge hourly rates with one- or two-hour minimums. Charges between $80 and $100 an hour.

Anchor Moving Systems
Read Author Review

Offers residential, commercial and office moving. Specializes in downsizing and senior moves. Handles mini-moves and commercial moves. Provides free online quotes.

Brothers Moving
Read Author Review

Assigns a personal moving coordinator to handle each move. Does not charge additional for weekend moves and guarantees no additional fees. Offers a free quote.

College H.U.N.K.S. Hauling Junk Milwaukee
Read Author Review

Provides traditional moving services and storage cleanout services. Offers same-day and next-day appointments. Free online quotes. Performs junk removal services.

Eagle Moving and Storage
Read Author Review

Offers commercial and residential moving services starting at $130 an hour for two movers. Provides transparent pricing online. Moves pianos and other oversized items.

Five Star Movers
Read Author Review

Specializes in local moves with heavy, large or delicate items. Offers long-distance moves and storage options. Online quotes and coupons available.

Five Star Moving Crew
Read Author Review

Offers convenient package savings deals on their website. Performs decluttering and junk removal services. Specializes in moving large items, including pool tables and pianos.

Hernia Movers
Read Author Review

Specializes in nonstandard moving tasks. Offers personal and business moving services, plus storage and packing services. Charges no additional fees for appliances and pianos.

Kad Moving and Storage
Read Author Review

Handles local and in-state moves. Specializes in moving pianos and other large, difficult items. Offers a free phone consultation.

Milwaukee Movers
Read Author Review

Provides local moves and a specialized senior citizen moving program. Offers instant estimates online. Limits heavy-item moves to 400 pounds per item.
Milwaukee moving services
Moving companies offer services beyond lifting and transporting heavy boxes to and from your home. You can also hire movers to perform a full-service move that includes all packing, unpacking, furniture disassembly and furniture assembly. Some moving companies handle large items, including jacuzzis and pianos, and provide specialized care for antiques or other fragile or valuable items.
Best time of year to move in Milwaukee
Summer is the most popular time to move, and prices of trucks and labor reflect that. Moving in winter in Wisconsin isn't very pleasant, and that's not only during December and January. Movers could encounter snow and freezing temperatures starting in October and lasting well into April. If you're willing to press your luck, a late fall or early spring move is more cost-effective. However, late August, early September and May are very popular moving times, meaning you may find increased prices or a shortage of available trucks if you move during those times.
Milwaukee moving laws and regulations
Milwaukee moving costs
Local moves within Milwaukee are typically charged by an hourly rate, so the most significant factors that determine moving cost are the amount of belongings being moved and how many movers you choose to hire. Expect to pay about $80 per hour for the labor of two movers, $100 per hour for three movers and $140 for four movers. The cost of moving a single-bedroom apartment in Milwaukee is around $500, and a three-bedroom home costs roughly $1,200.
Long-distance moving costs in Milwaukee
Long-distance moves are typically determined by the distance of the move and the volume of items being transported. The average price of a cross-country move from Milwaukee is $1,000 per room. You can also round the cost to about $12 per square foot. Some companies charge a per-pound cost for a long-distance move to account for fuel usage, with the average being $0.50 per pound.
Cutting costs with Milwaukee moving labor
One of the best ways to make a move affordable is to work with a labor-only moving company. With these types of moves, you are responsible for all packing work and materials. You must also rent and drive the moving truck yourself. The movers are only responsible for physically moving your belongings in and out of the rented truck. If you're very organized and don't mind doing the driving, labor-only moving can be very cost-effective — you're merely paying for the brawn to do the heavy lifting.
Other factors affecting Milwaukee moving costs
Some companies charge a stair fee if items must be carried up and down stairways, so those who live on the upper level of a duplex in Bayview or on the East Side should expect to pay more. This fee also applies to large, multistory houses found in Washington Heights. Unwieldy items and narrow streets may also create additional costs, so make sure you read the fine print of your estimate and ask about ways the price of the move might increase.
Thank you, you have successfully subscribed to our newsletter!
Milwaukee moving company information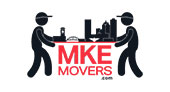 Milwaukee Movers offers everything from labor-only to full-service moves. Its rates start at $60 an hour, and it offers multiple guides, tips and estimators online to make your packing and moving experience as smooth as possible. The company also has a secure, climate-controlled storage space available for $1 per square foot. It suggests booking at least a month before your move.
Service areas: Within 50 miles of Downtown Milwaukee
Address: 12000 W. Silver Spring Drive, Ste. 300, Milwaukee, WI 53225
Phone: (414) 368-0000
Hours: M - F: 9am - 5pm; Sat: 8am - 4pm
Website: mkemovers.com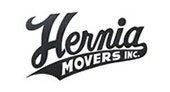 Hernia Movers focuses on Wisconsin and the surrounding states, though it is licensed to operate in the contiguous U.S. The company offers moving, packing and storage services and charges an hourly rate. Its movers unpack boxes into the appropriate rooms and are capable of moving and handling specialty and heavy items.
Service areas: Milwaukee
Address: 3210 N. Pierce St., Milwaukee, WI 53212
Phone: (414) 263-6402
Hours: Call for hours
Website: herniamovers.com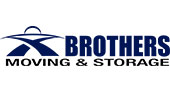 Brothers Moving offers full-service and labor-only moves with a minimum of three hours. It has climate-controlled storage, offers packing supplies and comes prepared to disassemble and reassemble furniture as needed. The company charges an administrative fee for paying by credit or debit card.
Service areas: Waukesha, Milwaukee, Mequon, West Bend, Racine and Kenosha
Address: 21870 Watertown Road, Ste. 7, Waukesha, WI 53186
Phone: (262) 278-6683
Hours: M - Sat: 8am - 9pm
Website: brothersrelocation.com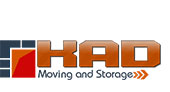 Kad Moving and Storage uses a three-person system with two movers handling big items while a third loads the truck with small items. The company claims this system makes for a well-organized and swift move. The fully licensed and insured company handles local and in-state moves.
Service areas: Milwaukee, Racine, Brookfield, New Berlin, Menomonee Falls, Waukesha, Thiensville, Pewaukee, Muskego, Caledonia, South Milwaukee, Big Bend, Butler, Franksville, Greendale, Elm Grove, Oak Creek, Franklin, Cudahy, Lannon and Waterford
Address: 836 E. Bay St., Milwaukee, WI 53207
Phone: (414) 643-7638
Hours: M - Sun: 8am - 8pm
Website: kadmoving.com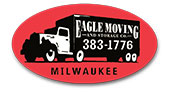 Eagle Moving and Storage offers local and out-of-state commercial and residential moving services. It offers wrapping services for all upholstered furniture as well as complete packing services and materials. There are a number of helpful lists and tips on its website, including the company's nine-point checklist and money-saving tricks. The company packs, crates and ships your belongings for interstate moves, which it charges by the weight of the freight.
Service areas: Wisconsin
Address: 929 W. Bruce St., Milwaukee, WI 53204
Phone: (414) 383-1776
Hours: M - F: 8 - 4:30pm; Sat: 8am - 12pm
Website: moves.net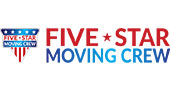 Five Star Moving Crew offers a wide variety of services, from labor-only moves to full-service packing and moving options. It also unpacks shipping and storage containers. The company provides a free online quote on its website.
Service areas: Kenosha, Milwaukee, Racine, Walworth and Waukesha counties
Address: 5616 Green Bay Road, Kenosha, WI 53144
Phone: (262) 997-9430
Hours: M - Sat: 8am - 6pm; Sun: 11am - 4pm
Website: five-starmovingcrew.com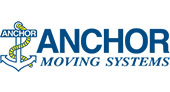 Anchor Moving Systems is an international company based in the Milwaukee area that handles any size of move. The company has a rapid move program that can be set up in just 24 hours. Its website contains a wide variety of resources, including checklists and tips and tricks, to ensure a quick and easy move.
Service areas: Wisconsin
Address: W144 N5800 Shawn Circle, Menomonee Falls, WI 53051
Phone: (414) 355-6683
Hours: M - F: 8am - 5pm
Website: anchormovingsystems.com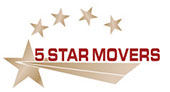 Five Star Movers offer labor-only and full-service moves. It uses the staff's years of experience in packing belongings to offer advice that makes your move as smooth as possible. The company has on-site storage and excels at moving unusual, difficult items.
Service areas: Wisconsin
Address: 2238 W. Bluemound Road, Waukesha, WI 53186
Phone: (414) 704-0975
Hours: M-F: 7am - 9am; Sat & Sun: 8am - 8am
Website: fivestarmoverswi.com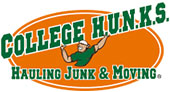 College H.U.N.K.S. focuses on local and in-state moves. It offers labor-only and full-service options for residential and commercial moves as well as storage and junk removal. The company also provides donation pickup services. Visit the company's website to book online.
Service areas: Wisconsin
Address: 11800 W. Ripley Ave., Wauwatosa, WI 53226
Phone: (414) 436-2909
Hours: M - Sat: 8am - 6pm; Sun: 9am - 5pm
Website: collegehunkshaulingjunk.com/milwaukee
You're signed up
We'll start sending you the news you need delivered straight to you. We value your privacy. Unsubscribe easily.