Find the Best Movers in Memphis, TN

Top 13 Memphis Moving Companies

Colonial Van Lines
Read 1,469 Reviews

Offers long-distance moving and storage. Includes packing and assembly/disassembly in estimates. Requires a near-50% deposit. Charges about $4,000 for two-bedroom interstate moves. Has Colonial Cubes moving container option.

Get a Quote
American Van Lines
Read 2,140 Reviews

Offers long-distance, military, commercial, and corporate moving services. Requires a 50% deposit to reserve a move. Charges around $4,000 for a two-bedroom cross-country move.

Get a Quote
Safebound Moving & Storage
Read 165 Reviews

Specializes in long-distance moves. Charges around $2,500 for a cross-country move. Full packing and unpacking services. Short- and long-term storage options available. Provides a dedicated moving coordinator.

Empire Moving Group
Read 121 Reviews

Nationwide interstate and in-state moving services for residential and commercial customers. Packing and auto transport available. Works with different moving companies to guarantee the easiest and most affordable move possible.

Get a Quote
Allstar Moving & Delivery
Read Author Review

Provides local and long-distance hauling. Offers packing services at no additional charge. Gives free estimates.

Big League Movers
Read Author Review

Provides in-home estimates. No last-minute hidden fees or add-on charges. Offers VIP rewards for return customers.

Black Tie Moving Memphis
Read Author Review

Provides flat-rate pricing. Gives free, no-obligation moving estimates. Offers moving supplies brought to your door upon request.

Cooper Moving
Read Author Review

Locally-owned and operated. Provides local and long-distance moves as well as relocation services across the continental United States.

Country Club Moving and Packing Inc.
Read Author Review

Offers packing, loading and unloading services. Provides senior discounts. Licensed and insured. Moves large items such as grand pianos.

Guardian Moving Systems
Read Author Review

Offers residential and commercial moving services. Provides business relocation services. Has portable and long-term storage solutions. Gives quick and easy online quotes.

Mighty Movers Memphis
Read Author Review

Offers all-inclusive moving services with affordable rates. Provides quick and easy moving quotes online. Licensed and insured.

Primetime Movers
Read Author Review

Gives free moving quotes. Spanish-speaking representatives on staff. Provides piano moving and specialty handling services. Packaging and crating options available.

Smiley's Professional Moving Company
Read Author Review

Serves Metro Memphis and North Mississippi. Offers professional packing services. Licensed and insured for your safety. Provides free estimates.

There are many reasons people choose Memphis as their home. It has a low cost of living — housing in the area is 35% cheaper than the national average. Also, it is home to top job providers like FedEx, which employs more than 30,000 people in the area. Memphis is home to Graceland and Sun Studio, which are music landmarks. Regardless of the reason, you need quality movers to get you settled. We created this guide to help you choose the best moving companies in Memphis.
How much do movers cost in Memphis?
The average cost to move in Memphis with two movers and a truck is about $90 an hour. However, the pricing structure varies on whether you're moving locally or long-distance and the type of moving services you require.
In Memphis, the
least expensive time
to move is late December to March
Local moving cost in Memphis, TN
The average cost to move a one-bedroom residence locally is about $600 in Memphis. However, pricing depends on whether the company charges hourly or by the number of workers and equipment used. There may also be added fees for things like climbing flights of stairs or dealing with difficult parking, two things found around the high-rises in Winchester Park and Downtown Memphis. When speaking to a moving company representative, always ask how the company prices a move and if it charges additional fees for conditions that apply to you.
Long-distance moving cost to Memphis, TN
The average cost to move long-distance to Memphis is $3,102, with pricing generally based on weight or by mileage. As the weight and distance of your long-distance move can fluctuate wildly, you must determine how the moving company prices their relocations before signing a contract. To help you get an idea of the costs involved in a long-distance move, we have a few examples for a one-bedroom move in February.
Average cost to move to Memphis
| Starting city | Distance | Average cost |
| --- | --- | --- |
| San Francisco, CA | 2,093 miles | $3,116 - $4,296 |
| Helena, MT | 1,708 miles | $2,724 - $3,715 |
| Milwaukee, WI | 622 miles | $2,049 - $2,713 |
Moving services in Memphis
There are many different moving services offered by Memphis movers, and costs vary from company to company. Some of these moving services include:
Storage services: If you're leaving one location but do not have another permanent residence yet, you may want the moving company to store your items. With storage services, a moving company moves you out and keeps your possessions at a secure facility until you're ready. The cost for this service is generally determined by weight.
Pod-based moving services: You may wish to box and load your items on your own. With pod-based moving services, you can do just that. Just load the pod and let the moving company know you're ready, and they pick it up and transport it for you. The size pod that you need affects the pricing of this service.
Packing services: If you're looking for the professionals to take over your move entirely, you may be interested in packing services. Not only does the moving company handle your relocation, but its employees pack and wrap your items. The cost of this service varies — companies can charge per room, per box or by weight.
How to choose a moving company in Memphis
Take the time to research the companies available when you're looking for a mover, especially if you're moving long distance. First, carefully read online reviews and ask friends and family members about their experiences. Focus on customer service, punctuality and how well the movers treated the items moved.
After you settle on a few companies and before getting a quote, contact each mover and ask as many questions as possible, including:
How does the company price its services — do they charge by weight or by the hour?
Does it have extra fees that may apply to you, such as charges for difficult parking or climbing stairs?
Is the company adequately insured?
How does the company deal with damages? Most movers have a value that they pay based on weight.
Consider purchasing additional insurance if the company's coverage is inadequate.
Memphis protection from moving scams
The State of Tennessee doesn't regulate in-state moves in any way, which means local moving companies don't have to be licensed or registered. They also don't have to provide any written documents. Because of these limited requirements, it is critical to take the necessary time to research a company to avoid scams.
Thank you, you have successfully subscribed to our newsletter!
Memphis moving company information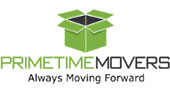 Primetime Movers has more than 57 years of experience providing local and long-distance moving services. It is locally owned and operated and has experience loading and unloading items of all sizes. The company also provides crating and packing services.
Address: 1691 N. Shelby Oaks Drive, Ste. 5, Memphis, TN 38134
Phone: (901) 406-6510
Hours: M - F: 8am - 6pm; Sat: 9am - 2pm; Sun: 10am- 2pm
Website: primetimemovers.net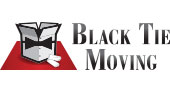 Black Tie Moving has completed countless moves in and around Memphis since 2012. It offers free home concierge services with every move. The company's pricing starts at $110 an hour, and it gives free no-obligation moving quotes. Black Tie provides 24/7 personal concierge services and delivers moving supplies directly to your door.
Address: 2095 Exeter Road, Germantown, TN 38138
Phone: (901) 310-1294
Hours: M - F: 8am - 8pm; Sat: 8am - 12pm
Website: blacktiemoving.com/memphis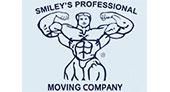 Smiley's Professional Moving Company has served Memphis and North Mississippi since 2009. It is locally owned and operated and provides weekend services when needed. The company can pack, load and unload all items for commercial or residential moves. Smiley's also accommodates specialty items.
Address: 901 Mississippi Blvd., Memphis, TN 38126
Phone: (901) 650-8241
Hours: M - Sun: 8am - 6pm
Website: smileysprofessionalmoving.net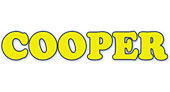 Cooper Moving is a full-service moving company for the Mid-south and the Memphis area. It is licensed to provide local and long-distance moves as well as relocation services. Cooper Moving also offers packing services and temporary or long-term climate-controlled storage.
Address: 5161 Wilfong Road, Memphis, TN 38134
Phone: (901) 382-2083
Hours: M - F: 8am - 8pm; Sat: 8am - 6pm
Website: coopermoving.com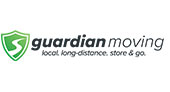 Guardian Moving Systems is a local and long-distance professional moving company for Memphis and Nashville residents. It offers residential and commercial moving services as well as total relocation moves. The company gives free quotes and can facilitate either full-service or basic moving options.
Address: 4226 Clarke Road, Memphis, TN 38140
Phone: (901) 386-5400
Hours: M - F: 8am - 5pm
Website: guardianmoving.com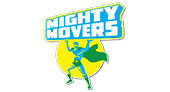 Mighty Movers offers local and long-distance moves for residential and commercial consumers. It services Memphis and North Mississippi. Mighty Movers offers furniture and appliance placement and furniture disassembly and assembly. It also provides packing services and packing supplies. The company gives free in-home estimates for all services.
Address: 5856 Ridgeway Center Parkway, Ste. 372, Memphis, TN 38120
Phone: (901) 618-3221
Hours: 24/7
Website: memphismightymovers.com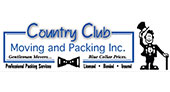 Country Club Moving and Packing Inc. has been providing moving services to Memphis residents since 1994. It offers commercial, whole house, apartment and piano moving. The company also assists seniors who may be moving on their own. With this service, it loads and unloads the senior's personal vehicle to keep costs down.
Address: 6105 Apple Tree Drive, Memphis, TN 38115
Phone: (901) 751-9611
Hours: M - Sun: 7am - 7pm
Website: countryclubmoving.com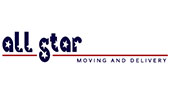 Allstar Moving & Delivery is family owned and operated and offers specialty loading, packing and bubble wrapping without any hidden fees. The company is available seven days a week and prides itself on its satisfaction guarantee. Allstar Moving & Delivery trains all of its employees and never hires temp workers.
Address: 5100 Poplar Ave., Memphis, TN 38117
Phone: (901) 304-7863
Hours: M - Sat: 9am - 5pm
Website: allstar-delivery.com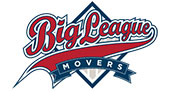 Big League Movers' expert in-home estimators inventory every item and make notes of hazards such as doorways or sharp corners to streamline the moving process. It uses a process for every move that includes a manager that reaches out to ensure satisfaction and file any necessary breakage claims.
Address: 2833 Farrisview Blvd., Memphis, TN 38118
Phone: (901) 486-6897
Hours: M - F: 8am - 5pm; Sat: 9:30am - 4:30pm
Website: bigleaguemovers.com
You're signed up
We'll start sending you the news you need delivered straight to you. We value your privacy. Unsubscribe easily.