Find the Best Boat Transport Companies
Read our guide to discover the best boat transport service for you. Boat transportation services assist boat owners who need to transport their boats safely and efficiently. A boat is an expensive investment that is tricky to transport if the owner does not have a vehicle and trailer capable of hauling it.
Compare Top Boat Transport Companies

AUTHORIZED PARTNER

Available in 20149

uShip
Read 75 Reviews

Marketplace to find transport companies for cars, boats and motorcycles. Compare multiple competing rates. Domestic and international services available. Provides cargo insurance. 1,000-mile transport averages $1,016.

Get a Quote
We Will Transport It
Read 151 Reviews

Ships cars, trucks, RVs, boats and heavy equipment door-to-door. Handles international and domestic shipping. Requires no upfront deposit. Free quotes. Coast-to-coast routes take seven to 10 days.

Chat with a ConsumerAffairs decision guide

Live agent
Boats Express
Read 7 Reviews

Owned and operated by United States veterans, Boats Express has been transporting boats across the U.S. since 1991. They offer not only transportation but also services like cleaning, wrapping and building custom boat cradles.

Chat with a ConsumerAffairs decision guide

Live agent
CarsArrive Auto Relocation
Read 97 Reviews

Door-to-door and terminal-to-terminal delivery. Ships cars, classic cars, trucks, vans and motorcycles. Get your car in 14 days or less with guaranteed damage-free delivery.

Chat with a ConsumerAffairs decision guide

Live agent
Boatmovers.com
Read 6 Reviews

Boatmovers.com, or Showroom Transport, has been transporting boats and recreational watercraft since 1994. As a nationwide company, they pride themselves on fast, safe transportation across the continental United States.

Chat with a ConsumerAffairs decision guide

Live agent
Dockwise Yacht Transportation (DYT)
Read Author Review

Founded in 1987, Dockwise Yacht Transport ships out of Fort Lauderdale, Florida to various places around the world. DYT's float on/float off loading and unloading process makes shipping safe and easy.

Chat with a ConsumerAffairs decision guide

Live agent
Express Boat Transport
Read Author Review

Express Boat Transport has been serving clients for over 20 years. This family owned and operated company employs a team of logicians and transport specialists who focus on safe, efficient transportation and customer service.

Chat with a ConsumerAffairs decision guide

Live agent
Interstate Haulers
Read Author Review

A family-owned company, Interstate Haulers has been transporting yachts, powerboats, small boats and sailboats across the United States since 1997. They pride themselves on customer service, up-front honesty and availability.

Chat with a ConsumerAffairs decision guide

Live agent
Joule Yacht Transport
Read Author Review

For over 60 years, Joule Yacht Transport has been providing overland shipping services to consumers in the United States. Their fleet of trucks and custom trailers have seasoned drivers dedicated to safe and efficient delivery.

Chat with a ConsumerAffairs decision guide

Live agent
Peters & May Group
Read Author Review

The Peters & May Group has provided transportation logistics solutions across sea, air, road and railroad since 1988.

Chat with a ConsumerAffairs decision guide

Live agent
Sevenstar Yacht Transport
Read Author Review

Sevenstar Yacht Transport is one of the leading providers of yacht shipping services in the world. With an expansive fleet, Sevenstar ships around 2,000 yachts annually with global access to the world's premier ports.

Chat with a ConsumerAffairs decision guide

Live agent
How to transport a boat
1. Compare boat transport quotes
Before a boat can be transported, the shipper needs to prepare it. You'll need to provide some information before you can get an accurate quote for boat transport.
Measurements: Knowing the exact size of the boat and trailer to be shipped is key to getting a useful estimate. Measure your boat's length (from bow to the center of the stern), height (from the bottom of the keel to the highest part of the boat) and beam (across the widest part of the boat). Accurate measurements lead to more accurate boat transport quotes.
Plan the shipping route: Shipping boats across state borders often means paying for tolls. Shipping internationally also means you will need to provide a host of custom forms subject to fees and taxes depending on the countries' laws. Therefore, it is always a good idea to research the shipping route and to notify the shipping company accordingly.
Remove coverings: Boat shippers will usually request any boat snap-on canvas covers to be removed. These can come off or become damaged easily during transportation, so they are best kept inside the boat's storage areas.
2. Determine if you need a trailer
Overland shipping requires the use of a trailer. If you are shipping a boat from a harbor or have purchased a boat without a trailer, transportation companies often have trailers on hand.
Adjustable trailers: Because boats come in all sizes, companies often use trailers that can adjust to accommodate various types of vessels.
Custom cradles: Some companies that do not have a large fleet of trucks and trailers available at their disposal will offer to build custom cradles to fit the boat. These cradles keep the boat securely on its trailer for transportation.
3. Decide if you want any additional services
Shipping companies that specialize in boat transportation often offer other services as well. You should always look at the extra options to make sure you get the most out of your shipping experience.
Professional wrapping service: If you do not have shrink wrap on hand, many boat transportation companies offer to wrap the boat themselves. This service will vary across companies, and price may depend on the size of the vessel being wrapped.
Tracking: A few boat shipping companies allow you to track and monitor your boat as it moves toward its destination. If you want to follow your boat, ask the boat shipping company if it provides tracking support through GPS apps.
4. Ensure the boat transport company is qualified
Few aspects matter more than a company's qualifications when evaluating options for shipping boats. Make sure the company you work with has a good reputation and qualifications.
Licensed: For a shipping company to be licensed, it must be legally recognized as an entity. Fully-licensed shippers have multiple licenses from various state agencies, and some shippers will verify their licenses upon request.
Bonded: Bonding means that shippers are required to fulfill their contracts. A bond ensures you are reimbursed if the shipper does not perform its required service.
Insured: Shippers that are insured have their cargo protected in case of an accident. However, insured shippers vary regarding coverage. Make sure they have all the insurance information available in case they decide they need extra coverage.
5. Prepare the boat for transport
Keeping the boat protected, either by wrapping it to protect it from small dings and weather or by paying for some extra insurance, may be a chief concern for you. Most boat transportation companies will recommend taking a few extra measures to ensure the cargo is protected.
Insurance: Many boat shipping companies provide quotes with insurance already built into them, but, depending on the route the boat will take, additional insurance may be a good option.
Shrinkwrap: Though canvas coverings should be removed, you can use heavy duty shrink wrap to protect your boat from weather or small bits of debris that may cause slight damage in transport.
How much does it cost to ship a boat?
The cost to transport a boat depends on the size of the boat and how far it is being shipped, because of this, pricing can range anywhere from $1 to over $3 per mile. With the right information, companies can offer boat transport quotes instantly. If you have accurate measurements of your boat and planned routes, you can get an estimate online or over the phone.
What are different types of boat transportation?
Overland
Overland boat transportation refers to shipping a boat across land. Overland transportation companies require a trailer for the consumer's boat, though some can build custom trailers and cradles if the consumer does not have one. Overland transportation may be subject to fees for transporting cargo across state and international borders.
Oversea
Oversea transportation is mostly used for international shipping. For oversea boat transportation, services load the consumer's boat onto a ship for safe transport. If the consumer needs their boat moved across a relatively short distance, some services have captains for hire that can move the consumer's boat between harbors.
Air shipping
Some companies have access to cargo planes for transporting boats. It is often more efficient to ship by land or sea (not to mention less costly), but for smaller boats or specialty boat parts, like masts for sailboats and yachts, a cargo plane may be a viable option.
Thank you, you have successfully subscribed to our newsletter!
Boat transport reviews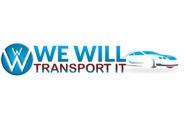 We Will Transport It specializes in transporting and shipping all types of vehicles, boats and heavy equipment. They have a list of licensed and insured auto transportation companies that they work with, allowing them to provide consumers with multiple quotes so they can choose the best option based on their transport needs.
Read more about We Will Transport It

Boatmovers.com (also known as Showroom Transport) has been in the business of transporting boats and jet skis since 1994.
Read more about Boatmovers.com

Boats Express is one of the largest marine transportation companies operating in the United States, Mexico and Canada.
Read more about Boats Express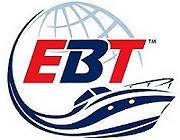 Express Boat Transport has been offering land and overseas boat transportation since 1998.
My quote: Express Boat Transport offers free quote service to consumers. After submitting information online or through their toll-free phone line, the consumer receives a shipping estimate for their boat.
The Captain's Log: The featured blog of Express Boat Transport's website is called the Captain's Log. It is updated semi-regularly with information about boat transportation laws, customer reviews, success stories and general thoughts about boating.
Domestic and international shipping: Express Boat Transport handles both overland and overseas shipping services. Express Boat Transport ships overseas through their international shipping partners.
Shrink wrap and cradle service: Transporting boats (especially on international routes) may necessitate cradles or shrink wrap to ensure protection. Express Boat Transport offers custom cradle and shrink wrap services for consumers who want to take extra care of their boats.
Preparation tips: Express Boat Transport has an online checklist of final considerations to prepare a boat for transportation.

Joule Yacht Transport has been in operation since 1954. They specialize in transporting large boats across the United States.
Fully insured: Every job that Joule Yacht Transport takes is insured for $2,000,000 to assure that overland shipping is protected. Their insurance certificate is available upon request.
Float plan assistance: For consumers planning a boat trip, Joule Yacht Transport offers a free, printable float plan document to leave with someone in the event of problems at sea.
Prep guide and checklist: Joule Yacht Transport has a comprehensive guide and checklist for consumers who are preparing to ship their boats. Both guides are available to download from the website.
Adaptable trailers: Joule Yacht Transport uses adaptable trailers that can be customized to fit any haul job. They also have fabricators on staff that can modify a trailer or construct a new one to fit the consumer's boat.
Links and databases: The Joule Yacht Transport website has a list of useful links to dealers, shipyards and manufacturers. These are useful for consumers buying a boat for the first time or for those trying to find a harbor for their boat.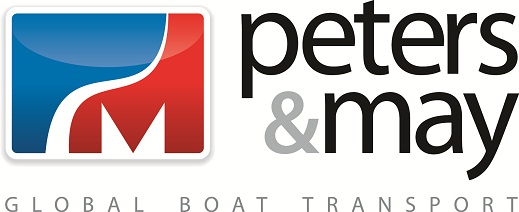 The Peters & May Group has provided transportation logistics solutions across sea, air, road and railroad since 1988.
Global reach: In addition to its presence in the United Kingdom, The Peters & May Group has offices in the United States, Spain, China, Australia, Turkey and many other countries, expanding the company's capabilities to a global reach.
Land, sea or air transportation: Peters & May delivers over 8,000 powerboats, sailboats, yachts and other watercraft through any means of transportation. With shipping clients that perform services by land, sea or air, Peters & May offers consumers options for how they want their vessels shipped.
Racing team logistics: Peters & May Racing Division delivers specialist support to consumers involved in the global motorsport racing circuit. Their logistics team has worked with several internationally recognized race teams and event organizers.
VAT and customs service: With years of experience in international trade, Peters & May offers up-to-date advice about trade and transportation through their Value-added tax (VAT) and customs advisory team.
Shipping options for overseas routes: Peters & May can ship yachts and large boats through a variety of means on the sea. Liner vessels, charter vessels and submersible vessels are available to ship consumers' boats at their request.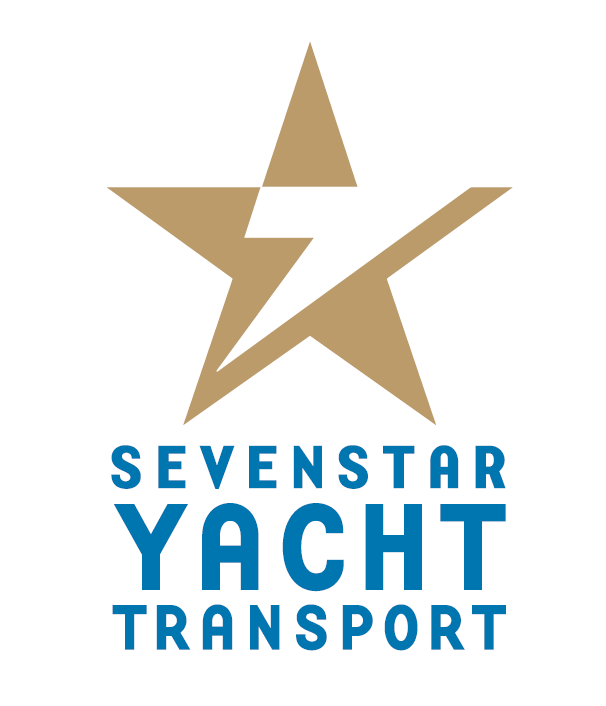 Sevenstar Yacht Transport is a worldwide yacht shipping company with offices around the globe.
International transporter of used and new yachts: Sevenstar's international reach allows them access to ship used and new yachts from all over the world. Because some of the best deals on pre-owned yachts are found in foreign markets, Sevenstar is familiar with customs requirements to make international shipping easier for the consumer.
Loading details: Sevenstar Yacht Transport has a page on their website dedicated to detailing their loading process. These pictures and descriptions gives consumers a better idea of the services Sevenstar Yacht Transport performs, and there are also several videos on the site about yacht transportation.
Transport insurance: Sevenstar Yachts includes All Risk insurance in each quote they offer consumers. They have partnered with Pantaenius and Naucsch, Hogan & Murray, Inc. to offer insurance and optional legal liability insurance.
Racing team partner: The Sevenstar Racing Yacht Logistics team is a trusted racing partner. They provide detailed planning for the consumer's needs and full support between racing events.
Access to large fleet: Sevenstar operates under the umbrella of the Spliethoff Group, a conglomerate with a fleet of over 120 shipping vessels that range from 2,100 to 23,000 tons. Sevenstar has access to the ships in this fleet.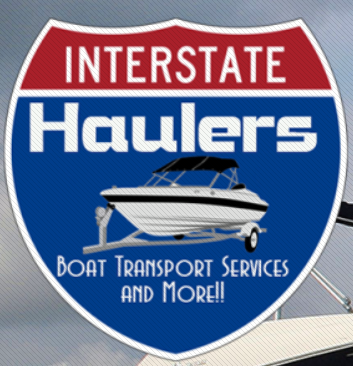 Interstate haulers, a family-owned, U.S. company, has been transporting boats and other vehicles nationwide since 1997.
Quote guarantee: After consumers request a quote online or over the phone, assuming the information given is correct, Interstate Haulers promises that there will be no surprises or extra charges when the boat is delivered.
How to choose a transport company guide: The Interstate Haulers website contains a list of consumer considerations when choosing a shipping company. It has useful information about checking a potential shipper's authority, looking out for permits and identifying questionable offers.
Hauls all boat types: Interstate Haulers ships powerboats, yachts, sailboats and small boats. The website has a page dedicated to each boat type with a list of considerations for consumers to prepare for shipping.
Focus on customer service: Interstate Haulers knows that shipping boats can be stressful, which is why the company focuses on directness and customer service. The staff takes pride in being professional, available and reliable.
RV and freight transport: Though they specialize in boat transportation, Interstate Haulers also offers RV and freight transport.

Headquartered in Fort Lauderdale, Florida, Dockwise Yacht Transportation (DYT) was founded in 1987. DYT ships yachts to the Atlantic and Pacific coasts of the United States, the South Pacific, the Caribbean, Australia and the Mediterranean.
Float on/float off service: DYT uses a float on/float off service that loads yachts in a partially-submerged carrier. When the loading process is complete, the carrier emerges from the water to keep the yachts dry during transportation. The carrier submerges again to unload its cargo.
Schedules and quotes: DYT's shipping schedules are available online, and potential customers can get free quotes for specific dates.
Voyage insurance: All yachts in transportation are insured against physical damage or loss. Yachts are insured up to $10,000,000 liability insurance. For physical damage, the deductible is $5,000.
Customs agents: To ship yachts internationally, consumers need to make sure they have the proper customs forms in order. DYT representatives meet with consumers to make sure they have everything ready to go to expedite the shipping process.
Newsletter: Consumers can sign up for DYT's newsletter that contains. The website also contains regular news posts and updates about DYT.
Disclaimer
Information in this guide is general in nature and is intended for informational purposes only; it is not legal, health, investment or tax advice. ConsumerAffairs.com makes no representation as to the accuracy of the information provided and assumes no liability for any damages or loss arising from its use.
You're signed up
We'll start sending you the news you need delivered straight to you. We value your privacy. Unsubscribe easily.
Comparing
×
Compare