Find the Best Movers in Atlanta, GA
Top 12 Atlanta Moving Companies

Accredited Partner

Colonial Van Lines
Read 1,586 Reviews

Offers long-distance moving and storage. Includes packing and assembly/disassembly in estimate. Requires a deposit of almost 50%. Charges about $4,000 for two-bedroom interstate moves. Has Colonial Cubes moving container option.

Get a Quote

Accredited Partner

American Van Lines
Read 2,171 Reviews

Offers long-distance, military, commercial and corporate moving services. Requires a significant deposit to reserve a move. Charges around $4,000 for a two-bedroom cross-country move.

Get a Quote

Accredited Partner

United Nation Van Lines
Read 28 Reviews

Offers long-distance moving and commercial and corporate relocations. Storage and packing available. Serves the continental U.S. Charges between $2,500 and $5,000 for a two-bedroom move from Philadelphia to Kansas City.

Get a Quote
All My Sons Moving & Storage
Read 984 Reviews

Offers local and long-distance moving, packing/unpacking services, careful transport of valuable items and climate-controlled storage. Charges by the hour. Prices vary by location. Local moves typically cost $1,000.

Chat with a ConsumerAffairs decision guide

Live agent
Two Men And a Truck
Read 311 Reviews

Offers everything from small local moves to full-service cross-country moves. Prices are set by individual franchise locations, but most charge hourly rates with one- or two-hour minimums. Charges between $80 and $100 an hour.

Chat with a ConsumerAffairs decision guide

Live agent
24/7 Moving
Read Author Review

Offers a full suite of moving services, including simple loading or full-service packing. Rents storage units. Provides free quotes online or over the phone. Fully licensed and insured.

Chat with a ConsumerAffairs decision guide

Live agent
Atlanta Home Movers
Read Author Review

Provides moving and packing services for any size of move within the state of Georgia. Offers customizable services to match your moving needs. Licensed and insured.

Chat with a ConsumerAffairs decision guide

Live agent
Atlanta Peach Movers
Read Author Review

Offers local and long-distance moves, including international moving services. Provides customizable services, from basic to white-glove. Gives free on-site estimates.

Chat with a ConsumerAffairs decision guide

Live agent
Atlanta PRO Moving Services
Read Author Review

Offers custom moving packages to Atlanta residents. Experienced with residential and commercial moves. Sells packing supplies. Handles 24/7 emergency moves. Provides free online quotes.

Chat with a ConsumerAffairs decision guide

Live agent
Bellhops Atlanta
Read Author Review

Provides nationwide moves. Handles last-minute and same-day moves. Offers instant online quotes and hourly rates. Licensed and insured. Allows free cancellation within 48 hours.

Chat with a ConsumerAffairs decision guide

Live agent
Georgia Home Movers
Read Author Review

Provides local moves in the Atlanta area. Prices range from $80 an hour to $160 an hour. Requires a two-hour minimum. Includes gas in hourly rate. Call or email for a free estimate.

Chat with a ConsumerAffairs decision guide

Live agent
Mark the Mover
Read Author Review

Handles household or office moves within Georgia. Offers packing services. Licensed and insured. Provides free estimates and online payment options. Rents storage space and sells packing supplies.

Chat with a ConsumerAffairs decision guide

Live agent

Atlanta moving tips
Every move is different, so it's crucial to find a mover that accommodates your needs. Determine your criteria early to find a company that matches your requirements.
If you can pack and load your belongings yourself, you may only need a rental truck and driver. Alternatively, you might already have a truck and only need to hire labor to load and unload it. Here are a few other factors that might affect your choice:
Distance: While most moving companies are equipped to handle local moves, not all can perform interstate or cross-country relocations. If you're moving out of state, look for a mover that specializes in these services.
Budget: Evaluate how much you'd like to spend to help decide what moving services you want to pay for and which company you choose. If you're moving on a budget, you may not want to spend extra for a full-service move.
Special requirements: If you have a piano, billiards table or hot tub, you need a mover that handles these large items without damaging them or your home.
Atlanta moving laws and regulations
Moving companies in Georgia must have a Certificate of Public Convenience from the state's Department of Public Safety. You can view a list of licensed moving companies on the DPS website. Moving companies are also required to hold a minimum amount of insurance coverage to protect your belongings during the moving process. Verify the company's insurance coverage before its employees perform any work.
Best time of year to move in Atlanta
Moving companies are in high demand during the summer because families have more time to relocate. In addition, students at Georgia State University or Clark Atlanta University are moving to new apartments or onto campus during these months. To get the most affordable moving rates, considering moving in the winter when demand is low. Moving in the fall or winter also spares you from the intense Georgia heat.
Atlanta moving costs
The average cost of hiring movers in Atlanta ranges from $350 to $1,500, depending on the size of your home. The price of moving the possessions inside a three-bedroom home within the city averages around $1,200. Moving the same amount of items cross-country costs up to $6,000.
If you're moving to a neighborhood with tall apartment buildings, condos or high rises, such as Midtown or Buckhead, you may be charged a stair fee. Companies may also charge you fees if they're unable to park near your house or apartment building and need to carry your possessions a longer distance.
You can save money on your move by selecting fewer moving services and doing more work yourself. If convenience is more important to you than cost, a full-service move is the easiest way to move. In these moves, the movers pack and disassemble your belongings, load them onto the truck and deliver them to your new address.
Thank you, you have successfully subscribed to our newsletter!
Atlanta moving company information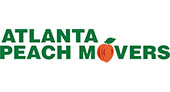 Atlanta Peach Movers is a local moving company that provides services in Atlanta. The company handles cross-country and international moves. You can customize your service, choosing from basic truck rental to full-service packing and delivery. The company handles specialty items and offers senior moving services. Its pricing is always transparent and affordable and includes no hidden fees or surprise costs. Atlanta Peach Movers is a charitable company that sponsors local organizations and participates in community service.
Website: atlpeachmovers.com
Service areas: Georgia and nationwide
Address: 1244 Techwood Drive NW, Atlanta, GA 30318
Phone: (770) 849-9602
Hours: M - Sun: 7am - 9pm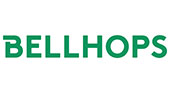 Whether you're scheduling in advance or looking for a last-minute mover, Bellhops accommodates your needs and safely transports your belongings. The company is licensed, insured and respected by clients across the country. Punctuality is important to these professional movers, and its hourly pricing includes no hidden costs or fees. You can request an instant quote online.
Website: getbellhops.com/market/atlanta-georgia
Service areas: Atlanta and nationwide
Address: 271 17th St. NW, Ste. 1520, Atlanta, GA 30363
Phone: (404) 975-1428
Hours: M - Sun: 8am - 9pm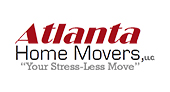 Atlanta Home Movers provides local moves in Georgia for commercial and residential customers. It also handles small moves for those who only need a few items packed and delivered. This company prides itself on honesty and transparency, so you can be confident your quoted price is accurate. You can request an estimate online, and a staff member reaches out to you to confirm your appointment.
Website: atlantahomemovers.com
Service areas: Atlanta metro
Address: 3020 Canton Road, Ste. 216, Marietta, GA 30066
Phone: (678) 477-3753
Hours: M - Sat: 6pm - 8pm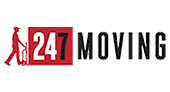 24/7 Moving customizes its moving services to your needs, whether you need economical apartment moving, labor-only moves or full-service home moving. You can call or request a quote online. The company is fully licensed and insured. It rents secured facilities for long- and short-term storage.
Website: 247moving.net
Service areas: Atlanta metro
Address: 1130 Donald Lee Hollowell Parkway NW, Atlanta, GA 30318
Phone: (404) 668-0677
Hours: M - F: 8am - 5pm; Sat: 8am - 4pm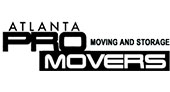 Atlanta PRO Moving Services is a locally-owned and operated moving company that offers cost-effective services. The company is licensed and insured and can handle every size of move. Choose from basic loading and unloading services or add-on packing services for a low-effort move. Request a quote on residential or commercial moving services online or call for emergency moving requests. The company sells moving and packing supplies.
Website: atlantapromovers.net
Service areas: Atlanta metro
Address: 1705 Commerce Drive NW, Ste. 301, Atlanta, GA 30318
Phone: (404) 462-1230
Hours: M - Sun: 7am - 6pm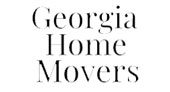 Georgia Home Movers offers residential moving services in the Atlanta area. Choose labor-only moves starting at $80 an hour or full-service moves starting at $100 an hour. The company includes gas in its hourly rates, and there are never any hidden fees associated with your move. There's a minimum time requirement that ranges from two to three hours, depending on the day of the week. Request a free estimate or call to schedule your move.
Website: georgiahomemovers.com
Service areas: Atlanta metro
Address: 1412 Canton Road, Marietta, GA 30066
Phone: (404) 536-4545
Hours: M - Sat: 8am - 7pm; Sun: 8:30am - 4pm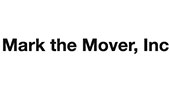 Mark the Mover is a locally-based Atlanta mover that provides full-service residential and commercial moves within the state of Georgia. The licensed and insured company offers free estimates on all moves. After the move, customers can conveniently pay online. If you need storage during your transition, the company has a climate-controlled storage facility conveniently located in Midtown Atlanta.
Website: markthemover.com
Service areas: Atlanta metro
Address: 1500 Carroll Drive NW, Atlanta, GA 30318
Phone: (404) 351-0018
Hours: M - F: 7am - 5pm; Sat: 7am - 4pm; Sun: 7am - 12pm
You're signed up
We'll start sending you the news you need delivered straight to you. We value your privacy. Unsubscribe easily.