Motorcycle and Bike Helmets
The helmets may not adequately protect the wearer's head in the event of an impact
08/15/2016
|
ConsumerAffairs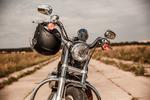 Tegol, Inc. is recalling 5,292 Outlaw Slim-G Series motorcycle helmets, part number GLD-12-510-511, in all sizes, manufactured March 30, 2013, to June 5, 2013.
The helmets may not adequately protect the wearer's head in the event of an impact, and an object may penetrate the helmet. Additionally, these helmets may not be labeled properly. As such, they fail to comply with the requirements of Federal Motor Vehicle Safety Standard (FMVSS) number 218, "Motorcycle Helmets."
H...
More
The hub flanges on the front hubs can fail, posing crash and injury hazards
03/17/2016
|
ConsumerAffairs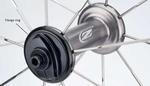 SRAM LLC of Chicago, Ill., is recalling about 57,000 Zipp 88 aluminum front hubs in the U.S and Canada.
The hub flanges on the front hubs can fail, posing a crash and injury hazard.
The company has received one report in the U.S. of hub flange failure that could have led to wheel collapse. No injuries have been reported in the U.S.
This recall includes SRAM's Zipp bicycle wheel hubs, models ZIPP 88v6, 88v7 and 88v8. The Z logo is printed on the hub. The wheel hubs come in b...
More
Sort By