Motorcycle and Bike Helmets
The helmets may not be strong enough to protect a user in the event of a crash
09/07/2016
|
ConsumerAffairs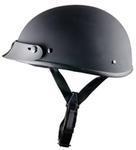 WSB Inc. is recalling 300 WSB777 half helmets in all sizes manufactured May 1, 2015, to May 2, 2015.
The affected helmets may be missing or have insufficient labeling and may not be strong enough to protect a user in the event of a crash. As such, they fail to comply with the requirements of Federal Motor Vehicle Safety Standard (FMVSS) number 218, "Motorcycle Helmets."
Helmets that do properly protect the wearer's head can increase the risk of injury to the wearer in the...
More
The helmets do not meet federal safety standards
09/06/2016
|
ConsumerAffairs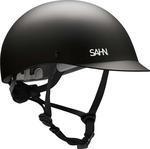 SAHN Designs of Vancouver, Canada, is recalling about 3,600 SAHN Classic bicycle helmets solld in the U.S. and Canada.
The helmets do not comply with the impact requirements of the federal safety standard for bicycle helmets, posing a risk of head injury.
No incidents or injuries are reported.
This recall involves SAHN Classic SH523 adult bicycle helmets. "SAHN" is printed on the outer shell of the helmet on the right side. The production date and "SH-523 Classic" are prin...
More
Sort By