Find the Best Mold Removal in Austin, TX
Top 9 Austin Mold Removal Companies

Accredited Partner

Available in 20149

HomeAdvisor
Read 21,686 Reviews

A free service connecting homeowners with home improvement specialists. Average home improvement job costs between $120 and $6,000. Includes damage protection guarantee up to $500,000. Online booking available.

Get a Quote

Call Now Toll Free

(866) 782-4077

ServiceMaster Restore
Read 1,314 Reviews

ServiceMaster offers disaster-restoration services and specializes in repairing fire and water damage. It has been in business for more than half a century and currently operates over 4,500 franchises worldwide.

Chat with a ConsumerAffairs decision guide

Live agent
All Nation Restoration
Read Author Review

Offers 24/7 services with quick response times. Uses eco-friendly antimicrobial agents to help remove and remediate mold. Also provides water, flood, fire, smoke and biohazard cleanup services.

Chat with a ConsumerAffairs decision guide

Live agent
DryMore Mold Removal
Read Author Review

Offers mold removal and remediation services to commercial and residential customers. Specializes in moisture control and quickly drying out affected areas. Provides 24/7 emergency services.

Chat with a ConsumerAffairs decision guide

Live agent
Mold Inspection of Austin
Read Author Review

Provides 24/7 emergency services with immediate response times. Offers mold inspection, testing and removal services. Analyzes air quality and moisture. Bills insurance companies directly.

Chat with a ConsumerAffairs decision guide

Live agent
Mold Inspection Sciences Texas
Read Author Review

Specializes in mold inspection, detection and testing. Offers risk-free consultations for residential and commercial properties. Performs real estate inspections and allergy testing.

Chat with a ConsumerAffairs decision guide

Live agent
RSP Mold Removal
Read Author Review

Offers 24/7 emergency services. Employs certified technicians to work in residential and commercial buildings. Performs fire and water damage restoration and odor removal services.

Chat with a ConsumerAffairs decision guide

Live agent
Texas Mold Consultants
Read Author Review

Uses infrared technology to inspect homes for mold. Provides a mold remediation protocol that serves as a blueprint for DIY mold abatement. Holds professional licenses, certifications and insurance.

Chat with a ConsumerAffairs decision guide

Live agent
Wow Total Restoration
Read Author Review

Offers free on-site consultations and estimates. Specializes in mold and water services, including removal, repair and restoration. Provides 24/7 emergency services. Holds certifications from IICRC and ICRA.

Chat with a ConsumerAffairs decision guide

Live agent

About mold remediation in Austin
The humidity in Austin isn't as bad as in other parts of Texas, but moisture still affects your home. Excess moisture can lead to mold growth that spreads throughout your home in as little as 48 to 72 hours. It's crucial to contact a mold removal company as soon as you see evidence of mold growth or water damage.
The type and size of your mold problem determine which services are best for you. For instance:
If you or your family are experiencing respiratory or sinus issues, hire a company with experience cleaning air ducts and HVAC systems.
If you notice water damage or flooding, contact a company that also provides water damage restoration.
If your mold problem is an emergency, look for a company that offers 24/7 services.
Some mold remediation companies specialize in water or flood cleanup, while others specialize in toxic black mold cleanup using antimicrobial agents and advanced sanitizing equipment.
Before you hire a mold assessor or remediator in Austin, verify that they are licensed, bonded and insured. Several third-party associations certify mold removal and remediation companies, including the National Organization of Remediators and Mold Inspectors (NORMI), the National Association of Mold Remediators and Inspectors (NAMRI) and the Institute of Inspection, Cleaning and Restoration Certification (IICRC). Ask a company if it has industry accreditation before agreeing to have them provide mold remediation services.
Austin mold removal FAQ
How much does mold removal cost in Austin?

In Austin, complete mold removal and remediation services cost anywhere from $1,000 to $6,000 or more.

How is mold removal regulated in Texas?

The Texas Department of Licensing and Regulation regulates mold assessors and remediators through an occupations code. Austin mold removal companies must have a license from the state of Texas to treat areas larger than 25 contiguous square feet.

How long does mold remediation take?

It takes one to five days to complete the mold remediation process.
Thank you, you have successfully subscribed to our newsletter!
Austin mold removal company information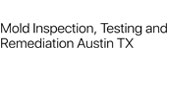 Mold Inspection of Austin offers mold inspection, testing and removal as well as air quality and moisture analyses. It also tests for asbestos and provides asbestos abatement. This company charges between $300 and $900 for an inspection, though costs are lower when there is already visible mold.
Service areas: Austin metro area
Address: 2700 Vía Fortuna, Ste. 145, Austin, TX 78746
Phone: (512) 931-3245
Hours: 24/7
Website: moldinspectionaustintx.com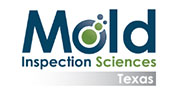 Mold Inspection Sciences specializes in mold inspection, detection and testing. It offers prospective customers a risk-free consultation. The company works in residential and commercial buildings, and it provides real estate inspections and allergy testing.
Service areas: Austin metro area
Address: 2512 S. I-35, Ste. 110, Austin, TX 78704
Phone: (512) 535-2493
Hours: M - F: 8am - 6pm; Saturday: 10am - 2pm
Website: austinmoldinspectors.com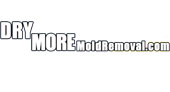 DryMore Mold Removal offers mold removal and remediation services to commercial and residential customers in Austin and Southeast Texas. It specializes in moisture control and is IICRC-certified. The company is available 24/7.
Service areas: Southeast Texas
Address: 7000 N. MoPac Expressway, Ste. 200, Austin, TX 78757
Phone: (512) 518-6100
Hours: 24/7
Website: drymoremoldremoval.com/texas/austin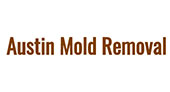 RSP Mold Removal has certification from the IICRC and a license from the TDLR. It offers 24/7 emergency services and employs specialists in many areas related to mold and water removal. It also performs odor removal and mold testing.
Service areas: Austin, Cedar Park, Georgetown, Killeen, Pflugerville, Round Rock, San Marcos, Temple and Waco
Address: 401 Congress Ave., Austin, TX 78701
Phone: (512) 229-0699
Hours: 24/7
Website: moldremovalaustin.net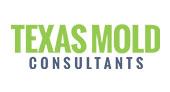 Texas Mold Consultants inspects and tests your home for mold. The company is licensed and insured. It has more than 10,000 mold tests worth of experience. The business provides a mold remediation protocol that serves as a blueprint for how you can move ahead to clean up your home.
Service areas: Austin, Waco, San Antonio and surrounding areas
Address: 10816 Crown Colony Drive, Ste. 210, Austin, TX 78747
Phone: (512) 563-2253
Hours: M - F: 8am - 6pm; Sat: By appointment
Website: texasmoldconsultants.com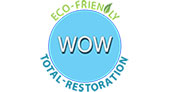 Wow Total Restoration offers prospective customers free on-site consultations and estimates. It is also IICRC-certified, Restoration Industry Association-certified and Infection Control Risk Assessment-certified. The company specializes in the removal, repair and restoration of mold and water damage. It has 24/7 emergency services available.
Service areas: Austin metro area
Address: 1118 Regal Row, Austin, TX 78748
Phone: (512) 233-6964
Hours: 24/7
Website: wowtotalrestoration.com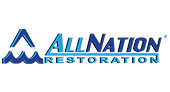 All Nation Restoration offers 24/7 service and boasts a 45-minute response time. It uses Environmental Protection Agency-approved, eco-friendly antimicrobial agents to help remove and remediate mold throughout clients' homes.
Service areas: Austin, Round Rock, Pflugerville, Manor, Bee Cave, Georgetown, Cedar Park, Leander, Driftwood, Bastrop, Buda, Dripping Springs, Elgin, Florence, Hutto, Kyle, Lago Vista, Lakeway, Liberty Hill, Marble Falls, San Marcos, Taylor, Volente, Wimberley, Waco, Hewitt, Woodway, Robinson, Beverly Hills, Bosqueville, Bellmead, Lacy Lakeview and Elm Mott
Address: 8317 Gallatin Drive, Austin, TX 78736
Phone: (512) 934-8180
Hours: 24/7
Website: allnationrestoration.com
Austin mold removal companies inspect your home for mold, isolate the problem and remove it. Many of these companies also repair structural damage caused by mold and flooding. We put together a list of the best mold removal companies in Austin to make sure your family stays healthy for years to come.
You're signed up
We'll start sending you the news you need delivered straight to you. We value your privacy. Unsubscribe easily.