Find the Best Mold Removal in Albuquerque, NM
Top 11 Albuquerque Mold Removal Companies

Accredited Partner

HomeAdvisor
Read 21,590 Reviews

A free service connecting homeowners with home improvement specialists. Average home improvement job costs between $120 and $6,000. Includes damage protection guarantee up to $500,000. Online booking available.

Get a Quote

Call Now Toll Free

(866) 782-4077

ServiceMaster Restore
Read 1,312 Reviews

ServiceMaster offers disaster-restoration services and specializes in repairing fire and water damage. It has been in business for more than half a century and currently operates over 4,500 franchises worldwide.

Chat with a ConsumerAffairs decision guide

Live agent
ServPro
Read 328 Reviews

ServPro provides water, fire and storm damage solutions as well as mold remediation and commercial services. It is family-owned and has had the same ownership for over 40 years.

Chat with a ConsumerAffairs decision guide

Live agent
M Builders
Read Author Review

Specializes in mold assessment, containment, filtration, removal, drying, repair and testing. Experienced in handling and eliminating hazardous materials. Uses the latest equipment available for mold removal services.

Chat with a ConsumerAffairs decision guide

Live agent
MI&T
Read Author Review

Specializes in mold inspection and testing. Inspection prices start at $300 to $350 for residential and commercial isolated areas or $500 for an entire commercial building. Fee includes inspection, reports and two mold tests.

Chat with a ConsumerAffairs decision guide

Live agent
Mold Removal NM (Blue Sky Restoration)
Read Author Review

Offers mold removal services for residential homes and commercial properties. Provides free inspections. Guarantees all services.

Chat with a ConsumerAffairs decision guide

Live agent
Paul Davis Restoration of New Mexico
Read Author Review

Provides full-service water, fire, storm and mold restoration services. Available 24/7. Works with insurance companies on your behalf.

Chat with a ConsumerAffairs decision guide

Live agent
RYTECH Albuquerque
Read Author Review

Provides residential and commercial water damage and mold remediation services. Offers 24/7 emergency response. Works directly with insurance billing departments. Guarantees all services.

Chat with a ConsumerAffairs decision guide

Live agent
Southwest Hazard Control, Inc.
Read Author Review

Specializes in mold remediation and removing hazardous materials, including lead paint and asbestos. Provides free price estimates over the phone.

Chat with a ConsumerAffairs decision guide

Live agent
Water Extraction Experts
Read Author Review

Specializes in mold removal services, water damage restoration, fire and smoke damage restoration, plus flood damage cleanup. Provides free inspections. 24/7 emergency services available. Guarantees all work.

Chat with a ConsumerAffairs decision guide

Live agent
Water Mold Fire Restoration
Read Author Review

Provides professional mold remediation and fire damage restoration services, plus air duct cleaning and asbestos treatment. Offers 24/7 emergency services for homes and businesses. Works with all major insurance providers.

Chat with a ConsumerAffairs decision guide

Live agent

The average cost for mold removal in Albuquerque is
$2,000 - $3,000
In Albuquerque, mold issues can have a variety of causes, including leaky roofs or pipes, poorly ventilated bathrooms and flooding. Some mold problems can be treated easily with store-bought products, but significant growth requires the expertise of mold removal professionals.
Mold removal companies assess the damage and advise on the best way to treat a mold problem. Technicians test the air and other surfaces for toxic mold and moisture in the air that allows mold to grow in your home.
There are multiple reasons for homeowners in Albuquerque to hire a mold removal company. You might need emergency services to remove mold as quickly as possible, or you might be buying a home and want to ensure the property is a healthy environment.
Mold removal certifications in Albuquerque, New Mexico
Mold removal companies are generally unregulated in New Mexico, so it's important to consider reputation and certification when selecting the best Albuquerque mold removal company. Some common certifications include:
Mold Removal Specialist (MRS) certification means that a company has passed an exam to ensure they meet all state licensing requirements.
Council Microbial Remediator (CMR) certification verifies that the company has a two-year proven track record of working with and removing mold.
Council-certified Microbial Remediator Supervisor (CMRS) certification requires five years of proven experience treating and removing mold.
Several organizations certify mold removal companies, including the Institute of Inspection, Cleaning and Restoration Certification (IICRC), the National Association of Mold Remediators and Inspectors (NAMRI) and National Organization of Remediators and Mold Inspectors (NORMI). Check with the business to see what certifications its technicians have before agreeing to a contract.
Albuquerque mold removal FAQ
How much does mold removal cost in Albuquerque?

The average cost for mold remediation in Albuquerque ranges between $2,000 and $3,000. The price varies depending on the size of the home and the extent of the mold damage.

Does insurance cover mold damage in New Mexico?

Sometimes. Homeowners insurance typically pays for handling mold damage if it was caused by a covered peril, which includes the weight of ice, snow or sleet; failing heaters, air conditioners or appliances; and frozen or burst pipes. Insurance policies don't usually cover mold damage caused by natural flooding or preventable issues, including leaking pipes or high humidity. However, if you have flood insurance, this might cover any mold or mildew damage from natural flooding.

How much does a mold test cost in Albuquerque?

Mold inspections generally cost $250 to $300. Mold inspections let the company know what type of mold growth is in your home. Remediation prices vary based on the extent of your damage, the location of the damage and the treatment plan.

What are the health effects of mold exposure?

The most common effects of mold exposure are coughing or wheezing, eye or throat irritation, stuffy nose or skin irritations. However, those with compromised immune systems or with chronic lung conditions may get lung infections. Black mold, also known as toxic mold, can create severe health problems if not treated promptly.
Thank you, you have successfully subscribed to our newsletter!
Albuquerque mold removal company information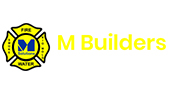 M Builders specializes in mold assessment, containment, filtration, removal, drying, repair and testing for homes and businesses. The company's technicians are licensed, insured, bonded and certified by Rainbow International. M Builders is experienced with handling and eliminating hazardous materials, and its employees and use the latest equipment available for mold removal services.
Service areas: Albuquerque metropolitan area
Address: 3500 Vista Alameda, Ste. D, Albuquerque, NM 87113
Phone: (505) 821-3793
Hours: M - F: 8am - 5pm
Website: newmexicomoldremoval.com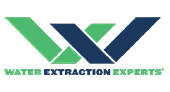 Water Extraction Experts specializes in mold removal services as well as water, fire and smoke damage restoration. The company offers free inspections that allow its technicians to find the location of the mold, identify what type it is and assess the extent of mold damage. The Albuquerque mold removal company also provides 24/7 emergency services with an immediate response.
Service areas: Albuquerque, Santa Fe and surrounding areas
Address: 4923 Sereno Drive NE, Albuquerque, NM 87111
Phone: (970) 581-4498
Hours: 24/7
Website: waterextractionexperts.com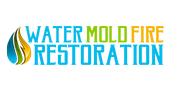 Water Mold Fire Restoration offers professional mold remediation, fire damage restoration services, air duct cleaning and asbestos treatment. The company is certified by the IICRC and provides 24/7 emergency services to residential and commercial customers. Water Mold Fire Restoration works with all major insurance providers.
Service areas: Albuquerque and surrounding communities
Address: 1925 Coal Place SE, Albuquerque, NM 87106
Phone: (800) 905-0277
Hours: 24/7
Website: watermoldfire.net/albuquerque-nm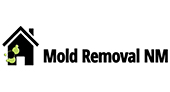 Mold Removal New Mexico is a subsidiary of Blue Sky Restoration. The company offers mold removal services to homes, daycare centers, hospitals, health clubs and more. It provides free mold inspections and guarantees its work. Mold Removal NM has more than 23 years of experience.
Service areas: Albuquerque, Farmington, Gallup, Grants, Taos, Angel Fire, Los Alamos, Santa Fe, Raton and surrounding areas
Address: 3205 Claremont Ave., Albuquerque, NM 87107
Phone: (505) 235-4200
Hours: 24/7
Website: moldremovalnm.com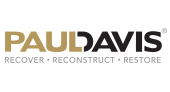 Paul Davis Restoration of New Mexico provides full-service water, fire, storm and mold cleanup and restoration services. The company is available 24/7. Its technicians are IICRC-certified water restoration specialists, and the business works with insurance companies on your behalf.
Service areas: Albuquerque metro area
Address: 7820 Fourth St. NW, Albuquerque, NM 87107
Phone: (505) 859-7774
Hours: 24/7
Website: new-mexico.pauldavis.com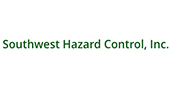 Southwest Hazard Control, Inc. specializes in mold remediation. The company also removes hazardous materials, including lead paint and asbestos, in homes and commercial buildings. Southwest Hazard Control uses the latest technology to ensure its technicians adhere to industry standards.
Service areas: Albuquerque and surrounding communities
Address: 610 San Jose Ave. SE, Bldg. B, Albuquerque, NM 87102
Phone: (505) 298-6930
Hours: 24/7
Website: swhaz.com/locations/albuquerque-nm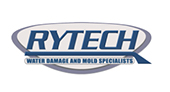 RYTECH provides residential and commercial water damage and mold remediation services. The company's technicians detect moisture, help with humidity control and remove water from flooded areas. RYTECH is available for 24/7 emergency services. The business is licensed, bonded, insured and IICRC-certified.
Service areas: Albuquerque, Belen, Bosque Farms, Cochiti Lake, Corrales, Cuba, Edgewood, Encino, Santa Fe and surrounding areas
Address: 2003 Southern Blvd. SE, #102, Rio Rancho, NM 87124
Phone: (800) 980-0112
Hours: 24/7
Website: rytechinc.com/new-mexico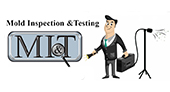 Mold Inspection & Test is the largest mold testing company in the U.S. Inspection fees start at $300 to $350 for isolated areas and $500 for an entire commercial building. This fee includes inspection, reports and two mold tests. Each additional sample is $75. The company's technicians are IAC2-certified, and the business is a member of the National Organization of Remediators and Mold Inspectors.
Service areas: Albuquerque metro area
Address: 5817 Broken Arrow Lane NW, Albuquerque, NM 87120
Phone: (505) 312-4403
Hours: M - Sat: 8am - 8pm
Website: moldinspectionandtest.com
You're signed up
We'll start sending you the news you need delivered straight to you. We value your privacy. Unsubscribe easily.