Best Mold Removal and Remediation Companies
Mold can seem like a daunting and destructive problem for a property owner. Thankfully, there are many companies trained in the treatment and removal of this pesky and potentially damaging substance.
While some mold outbreaks are treatable with store-bought or homemade products, others require the help of a professional. Home or business owners often rely on mold removal companies for the detection, assessment and treatment of mold problems.

Compare Reviews for Top Mold Removal & Remediation Companies

ServiceMaster Restore
Read 1,300 Reviews

ServiceMaster offers disaster-restoration services and specializes in repairing fire and water damage. It has been in business for more than half a century and currently operates over 4,500 franchises worldwide.

ServPro
Read 304 Reviews

ServPro provides water, fire and storm damage solutions as well as mold remediation and commercial services. It is family-owned and has had the same ownership for over 40 years.

Paul Davis
Read 51 Reviews

Paul Davis offers services to clean up and repair water and fire damage as well as mold and other issues. It was founded in 1966 and currently has a network of over 370 independent franchises across the United States and Canada.

Indoor-Restore Environmental Services
Read 16 Reviews

Indoor-Restore is a real-estate services company that specializes in detecting, assessing and eliminating indoor contaminants and property damage. The company founded in 1993 offers services to clients all over the country.

Anderson Restoration & Emergency Services
Read Expert Review

Anderson Restoration helps with water damage, mold, fire damage, cleaning and more. The company is based in Jacksonville and Orlando, Florida, and it provides cleaning services to customers in these communities.

CRD Restore
Read Expert Review

CRD Restore is a premier mold removal, water damage and fire restoration provider for residential and commercial properties. The company has experienced staff and the technicians are certified, trained and licensed.

Drew Envirkleen
Read Expert Review

Drew Envirkleen is a mold remediation specialist serving clients in the Pennsylvania area. The company has several professional certifications and follows OSHA and the NYC Department of Health guidelines on mold remediation.

Dry Right Reconstruction
Read Expert Review

Dry Right Reconstruction is a water damage and mold removal service in Los Angeles. The company provides service to customers in the Los Angeles and San Fernando Valley and offers free estimates that can be scheduled online.

HomeServ
Read Expert Review

HomeServ is a remediation and restoration company that has been in operation in Chicago for more than 10 years. It currently has four locations and provides service to both homes and businesses in the Chicago area.

Kowalski Construction
Read Expert Review

Kowalski Construction is a residential and commercial repair and restoration contractor in Phoenix. It was founded in 1967 and provides reconstruction, remodeling and emergency service to customers in the Phoenix area.
Thank you, you have successfully subscribed to our newsletter!
We value your privacy. Unsubscribe easily.
What to consider when choosing a mold removal service
Services
While mold removal companies specialize in helping rid a space of mold, not all companies go about their process in the same way.
Consulting companies: Many mold companies' main purpose is to assess a mold situation and recommend other experts to handle the mold outbreak.
Testing companies: Mold testing companies actually take air and surface samples to determine the extent of a mold problem in a space.
Treatment companies: Once mold has been detected in a space, treatment companies physically help rid the space of mold with chemicals and treatments.
Cost
Mold removal can be a complicated and costly venture. Many property owners might take into consideration the cost of the mold removal service before selecting a company.
Consulting fees: Many mold removal companies charge a fee for consulting about the mold they detect. The actual removal services are extra.
Testing fees: Mold removal companies often charge fees for consultation on a mold problem and test for mold when called in to assess the situation.
Full-service fees: Full-service mold companies charge fees for the consultation, testing and removal of mold in a space – they are often the most expensive service.
Location
Mold grows in many places in the world, but molds are not always created equal. Types of mold that grow often depend on the climate and the types of toxins that thrive in a location.
Northeastern mold companies: These companies are trained in detecting mold that grows in the typical climate of the Northeastern United States.
Southwestern mold companies: Mold companies in the Southwest specialize in detecting and treating mold that is common in the country's Southwest region.
Speed of service
Mold is a common problem, but the severity and variety of mold vary from place to place. Thus, some mold companies are able to treat mold more quickly than other others, which is important when choosing a company.
Emergency mold removal companies: Emergency mold removal companies specialize in quickly testing for and detecting dangerous mold, then treating a space to get rid of it right away.
Standard mold removal companies: Traditional mold removal companies assess areas for mold, run tests, then treat mold after the entire process has been completed.
Additional benefits
Mold companies often do more than just detect and treat mold; some companies contract laboratory and cleaning services to offer additional benefits to people who hire them for treatment.
Extra toxin and mold testing: Many companies offer the additional benefits of testing for chemicals other than the most common mold types - such as arsenic or bacteria.
Litigation witnesses: Some mold companies make themselves available to serve as expert witnesses during litigation, in case a tenant or resident must go to court for a mold-related case.
Post-remediation testing: Another benefit mold removal companies offer is testing of the space for mold post-remediation to ensure there is not a recurrence.
Reputation and certification
The mold removal industry is considered to be a relatively unregulated industry, so the reputation and certification of a company can speak to its quality.
MRS certification: Mold companies with MRS certifications have passed an exam to ensure the company's services meet all state licensing requirements.
CMR certification: CMR licensed professionals have a 2-year proven track record of working and removing mold from indoor spaces.
CMRS certification: Companies certified with a CMRS certification have 5 years of proven experience treating and removing mold, and they are often considered the most expert mold removers.
Types of mold removal services
Mold removal consultants
Mold removal consultants are used by property owners to asses the damage of the property and give advice about the best course of action.
Mold removal testing companies
These companies have the technology to test air and surfaces for different types of toxic mold and moisture in the air that would cause more mold to grow.
Mold removal companies
Companies that specialize in mold removal have the actual physical capability to rid spaces of mold and the chemicals to ensure the mold does not grow back in the environment.
Who uses mold removal services?
Home or property owners
No matter how hard a property owner tries, it's hard to avoid mold in a moist environment. People who own homes in particularly wet climates, or who have houses with poor ventilation, often struggle to contain mold growth in their home and might need to call on a mold removal company to help them control an outbreak.
Renters
A renter who finds mold in a rental unit that the property owner fails to acknowledge might need to call a professional mold removal company. These companies can help renters detect a problem and prove to property owners that the problem needs to be addressed.
Insurance professionals
Professionals who are assessing the extent of a mold problem for insurance purposes can use mold removal companies. Insurance companies can use mold removal or detection companies to analyze the status or condition of a space after a claim is filed.
Expert reviews for mold removal services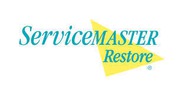 ServiceMaster Restore is one of the largest commercial mold removal companies in the entire world. The company has been in business for more than 50 years, and they specialize in mold removal from residential and commercial buildings.
Read More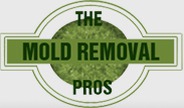 The Mold Removal Pros is a company that specializes in mold removal and disaster relief. The company is available for mold inspection, testing and removal, and emergency services.
Convenience: The Mold Removal Pros have locations across America and are easy to access when needed. They also offer 24/7 emergency service, so mold can be treated no matter what time of day or night it is detected.
Specialized: Unlike many mold removal companies, The Mold Removal Pros don't specialize in anything other than removing mold from an indoor space.
Guarantee: The Mold Removal Pros offer a guarantee with their service, which includes a follow up for homes after the mold is treated.
Company: The Mold Remover Pros is a newer company, so their reputation is not as firm.
Contact: The Mold Remover Pros has a phone contact number, but their online presence is limited, making it difficult to get helpful information from the company.
Best for: Home or property owners, renters and insurance professionals.

Paul Davis is a national line of full-service restoration companies. The business's services include fire, water and mold restoration services.
Read More

Indoor-Restore Environmental Services is an environmentally-focused mold removal company. The company abides by strict guidelines of the Environmental Protection Agency, and they have an extensive community outreach program.
Read More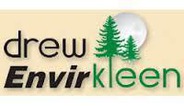 Drew Envirkleen is a company known for mold remediation. The company is based in Pennsylvania and provides both mold evaluations and solutions for customers.
Services: Drew Envirkleen provides both diagnostic and treatment services for mold situations.
Technology: The company is well known for having some of the best mold treatment technology available.
Additional services: In addition to traditional services, Drew Envirkleen provides EZ Breath — a cutting edge technology system.
Accessibility: Drew Envirkleen primarily services customers in areas in Pennsylvania, so it's not the most accessible company if you live elsewhere.
Exposure: Drew Envirkleen covers a small geographic area, so the company knows less about different geographic molds and molds that occur in different climates than nation-wide companies.
Best for: Property and homeowners, renters and insurance professionals.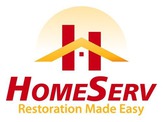 HomeServ is a company that specializes in home restoration. Serving the Chicago area, HomeServ offers a wide range of services to restore a home, including mold removal.
Variety: HomeServ knows a lot about mold removal, but their customers can also take advantage of other restoration services such as water damage, fire and air duct repair.
Convenience: Customers in the Chicago area can depend on HomeServ, regardless of the time of day or night, since the company has a 24-hour emergency response service.
Special deals: HomeServ is well known for offering special deals and sales for their services, including matching any written estimate for a job from any other legitimate mold removal companies.
Access: The company is only available and accessible to people in the Chicago area.
Services: The company is known for several different home restoration services, so mold is not necessarily their focus.
Best for: Home owners, property owners and renters.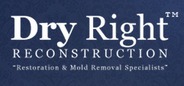 Dry Right Reconstruction is one of the Los Angeles area's leading companies for water damage repair and mold removal. The company services businesses and residences across Los Angeles and the San Fernando Valley.
One-call service: Dry Right can provide consultation, testing and removal with just one call - no separate appointments needed.
One-day service: Dry Right offers one-day mold removal service with a guarantee.
Free estimate: Customers who use Dry Right can take advantage of the company's offer of a free estimate for mold removal services.
Accessibility: Dry Right Reconstruction only offers mold removal services to customers in the Los Angeles area.
Customer service: Customers of the company complain that customer service can be lacking and the administrative office is hard to contact, despite contractors being readily available.
Best for: Home owners, property owners and renters.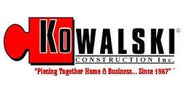 Kowalski Construction is one of the leading mold removal companies in Phoenix. The company is also known for its expertise in repairing water damage.
Expertise: Kowalski Construction is one of the leading experts on water damage in the Phoenix area.
Legacy: The company has been around since 1967 and has proven itself a leader in the mold removal business.
Deals: Kowalski offers regular deals on services, so prices are lower than others in the area.
Specialized: The company's specialty is in water damage, so they are not as knowledgeable when it comes to other types of mold.
Localized: Kowalski Construction is located in Arizona, and is not a company that can be utilized throughout the entire U.S.
Best for: Property or homeowners, renters and insurance professionals.

Anderson Restoration & Emergency Services, a Jacksonville and Orlando based company, is an area leader in dealing with water damage. The company not only handles mold removal but flood, hurricane and fire damage as well.
Location: Anderson Restoration is located in a particularly wet region, which means the company has extensive experience in dealing with mold and flood damage.
Technology: The company is equipped with Infrared Thermal Imaging Technology, which enables them to test for areas that need water extraction without causing extra damage.
Extra services: Anderson Restoration will not only test for and treat mold, they'll also clean up after disasters like floods to prevent mold from happening.
Location: The company is located in Central Florida, so it's not a good resource for most of the U.S.
Assessments: The company is best known for repair and removal rather than assessment, so it's best used in conjunction with a consulting and testing company.
Best for: Home and property owners.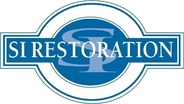 SI Restoration is a multi-service company that has been helping homeowners and businesses for 26 years. Their IICRC certified technicians have more than 100 years of combined experience in mold remediation.
Qualifications: With 22 years of mold remediation experience, SI Restoration is a member of the Indoor Air Quality Association and is certified through the IICRC, an organization focused on advancing standards for inspection, cleaning and restoration.
Service range: The company handles everything from small scale mold issues to commercial and industrial sized issues.
Location: Of the eight states SI Restoration services, they offer mold remediation in New York, Delaware, New Jersey, Maryland, Pennsylvania and Washington DC.
Price: Mold remediation prices will vary with the severity of each situation, but unlike most companies, SI Restoration uses Xactamate software for pricing and estimating – the same national pricing data used by most insurance companies.
Availability: SI Restoration is available to answer your call all hours of the day, seven days a week, in case of an immediate emergency.
Best for: Business and homeowners, insurance professionals and property owners.

Founded in 2014, CRD Restore aims to satisfy each customer, no matter the size of the project. They offer a no obligation and no hassle policy. Along with mold removal, they also specialize in water, sewage, and fire damage restoration.
Qualifications: CRD Restore employees are certified and trained by the IICRC, an organization focused on advancing standards for the inspection, cleaning and restoration industries.
Service capabilities: The company is able to provide mold remediation for residential, commercial, industrial and government clients. CRD Restore also responds to emergency calls 24/7.
Remediation range: CRD services a wide variety of mold remediation including penicillium, cladosporium, memnoniella, stachybotrys, mucor and alternaria.
Price: CRD estimates the price for a home mold remediation project to range from $1,500 to $10,000. This price gap occurs depending on the type of material affected by the mold, the size of the affected area and the overall time it would take to remove the mold.
Location: CRD Restore covers mold remediation in multiple cities in New Jersey, Pennsylvania, and Delaware.
Best for: Business and homeowners, insurance professionals and property owners.
Who are the best mold removal companies near me?
We've compared the best mold removal companies across the United States to help you find trusted mold removal services in your city.
Compare Reviews for Top Mold Removal & Remediation Companies

SI Restoration
Read Expert Review

SI Restoration has been in business since 1989 & has excellent customer service. Originally specializing in carpet maintenance, the company now offers a range of services including mold remediation & natural disaster restoration.

The Mold Removal Pros
Read Expert Review

The Mold Removal Pros is a mold removal and remediation company with locations all over the United States. It is fully licensed and offers all types of mold services from inspection to testing, removal and remediation.
Disclaimer
Information in this guide is general in nature and is intended for informational purposes only; it is not legal, health, investment or tax advice. ConsumerAffairs.com makes no representation as to the accuracy of the information provided and assumes no liability for any damages or loss arising from its use.
Thank you
Keep an eye on your inbox, the latest consumer news is on its way!