hibu - The publisher of Yellowbook
Consumer Complaints & Reviews

No good. Website design is very outdated, and also they're not mobile responsive designs. They're just templates.

I received a bill through a creditor with this company's name of HIBU DIGITAL. I have never even spoken to this company. I have no idea what this company is or what they do. Even worse it's a bill for a company and I am not even a company. I'm being threatened for a bill that I don't even know of. When I called I was hung up on. This is crazy. I hope this goes to court. I know the judge will enjoy this case. Be warned of some company called HIBU DIGITAL EVERYONE.

The billing statements have not been arriving for the last months and now they send an email stating that they have been trying to contact us but we have never received one email, phone call, and contacted by mail. I have been with this company before they became Hibu. The rep I have is nice but the actual company is needing to be overhauled.

I was tricked into signing up with HIBU to advertise in Yellow Book. IT IS A SCAM SCAM SCAM. I was told I could cancel anytime but didn't read the fine print that said I was locked in for a year. I am currently getting charged $28 a call for bogus phone calls. For example, I was charged for people calling me trying to sell me ad space. Or people calling me out of state. Also, I was charged for people calling me for services I do not even provide. When I would call to complain or try to end my subscription they would threaten me with their legal team. SCAM SCAM SCAM. You can only lose money. They will rip you off!!!

We had an account representative come into the business where I work and when I told her we weren't interested she got really rude, saying that she wished she had come in before "her sister hired us". Even if we did need service I wouldn't go with them after her attitude.
How do I know I can trust these reviews about hibu?
555,606 reviews on ConsumerAffairs are verified.
We require contact information to ensure our reviewers are real.
We use intelligent software that helps us maintain the integrity of reviews.
Our moderators read all reviews to verify quality and helpfulness.
For more information about reviews on ConsumerAffairs.com please visit our FAQ.

hibu keeps calling me on a weekly, and sometimes 2-3x per day, about updating our listing with Google, Yellow book and websites. When I tell them no, they say it's for the coming year. I have told them multiple times to take us off their calling list. They said that there is no list and I have to go on Google to stop this. What a crock of crap! The fine is huge! I do not want their services. It is ridiculous the harassment we get from them at our company. They are rude and disrespectful. The next step is the FTC!

I contacted them over 6 months ago and requested that they not list me in the upcoming phone book. They told me no problem and I left it at that. 6 months later they call me demanding payment. They said they had no record of me calling previously and wanted me to provide written proof of my phone call and cancellation. I told them I was told over the phone that I would not be listed again. They are now demanding over $400 from my business that has been closed for 6 months for a listing that has phone numbers that are cancelled and for an address that is no longer there.

A direct sales staff came to my business soliciting business. By the time I was ready to use their service, the sales rep no longer worked there. I then googled hibu and was able to talk to someone. What he represented on the first phone call was totally different from what finally transpired. I was desperate to find someone to get a website up. They represented to do a website with no obligation until I approve the site to go live, then it will be charged monthly $99.99 (original phone quote was $69.99). The add-on wave service is $29.99/month. Also no obligation until the website service goes live and approved. They got someone on the phone and get all of the information to build the website.
First draft was sent, but then the staff asks me to edit the site. I gave the staff what I want edited, but the staff insisted on me writing it. The only reason I seek professional help is that I am not a writer, and also do not have the time. Now these so called professional staff asks me to write and finish the draft. At this point, I know this is not the company I want to deal with. I told this support staff to cancel everything. I then was bounced back and forth with this guy and the sales staff. Finally it took weeks to get it canceled. And in April 4, I finally got a cancellation order. Well, then I saw charges on my visa card that hibu was charging me $51.63. I then filed a visa dispute, and called the company. They gave me this excuse and said I was on a 12 month contract for the wave service.
Well, they were not supposed to even start that until I approved the website service. In addition they had done nothing to improve all of the public listings. I had proof in May that all of the internet presence was still with different names, different addresses etc. I had to be on the phone with multiple people, many hours, and threaten this review before they would issue another cancellation order. I still have to waste time to complete the visa dispute to get the hibu charges removed. I thought other people should know these bad experiences to avoid getting hurt in the future. Do not use this company. They are a fraud and a scam.

Terrible. They hide reviews that are essential. For example: Phone for quote a company. The quote was ok and I said yes. However the guy did not arrive this morning to do the job so I naturally looked who his company is. He is not a limited company nor self employed, yet he visited me with a nice and expensive trailer and car with who he claims is one of his employees! He also claims he has insurance of so many thousands. Well nowhere to be found as paying revenues though seems to be doing well. Also found a hidden review via Google of him been a woman predator! Ah Hibu/yell thanks god I found this before letting in my property. See I am a single woman living on my own. Very scary!

I had a great experience with a local rep who was detailed and explained a qualified tech with experience in my industry will design site for me. It was a mess. Worst site I had ever seen and I told them it had to be done correctly before I would allow it to go live. My customers can not see this site. It took 4 months and over 50 emails and messages back and forth and hours of my time to get site looking reasonable. Then I see they have been billing me every month for a site that was not even ready to go live. I was billed two months during this process. I got to the point that I said I don't want the site unless they get it completed and credit me what they have charged. District manager agreed and site went live.
Spelling mistakes in first page still not corrected after several requests. Can't see content on phones, hello it's 2016 and now I get a new statement billing me again this month. No credit put on account. Website design is so basic and they can't get it right. When I asked about billing I was told it takes couple of weeks to hear back to see if I even get a credit. Do not use this company. I will not be using them again for anything. They say you can get onto a DIY tool. I requested this to correct the mess they have made. Still no feedback on that. You do not want this company representing yours!

When the PPC sales rep turned up he was friendly and promised regular updates and phone calls to optimise my PPC campaign, plus telephone masking to allow me to know when a call came from a site visitor, and that if I don't get any clicks I don't pay a penny. I emailed him a week later to say I was willing to trial it for 2 months at their minimum buy of 150+VAT/month but couldn't afford more. He rushed over and got my signature and set up the direct debit. For the next two months I never got a single call or email to optimise the campaign, nor did I get a single call from any website visitors, just my existing clients.
However, each month they maxed out my campaign budget. When I emailed the rep after 2 months to say I'm ready to cancel I was told I signed up for a minimum term of 6 months and that was not an option. I run a small self-employed business on my own and simply do not make enough money to cover the remaining 720 they want. I've spoken to several staff at Yell but none seem capable of doing anything and I'm being repeatedly threatened by the original sales rep that if I don't pay they will send a collection agency after me! I'm now having to try and claim it back through small claims court. Yell should be called Hell since that's what they have put me through!

This place should be shut down by the government. They are the biggest liars and scam artist I have ever come across. I have a few ads in their phone book but plan on not renewing the ads with this crooked company. I purchased a website with them a few weeks ago because the sales rep promised me all the things I requested. But after I gave them $399 down and agreed to the price, from that point on was nothing but a headache for me, and many, many man-hours of my time.
First off they did a crappy job on the website. I had to call them many times to correct a lot of words that were not spelled correctly and phone numbers all bunched together. It looked like a little kid was playing around on my website. That is how bad it looked. Also the sales lady Bobbie ** promised me all kinds of stuff that I needed to have and did not come through on any of it. She basically lied about everything. She told me that hibu will put me on all the search engines in all the states and counties I cover for whatever radius I want. I find out a few days later that they only do up to a 50-mile radius, which was unacceptable. I need at least an 85-mile radius.
The whole purpose of me getting the website was because of the search engines. I already had a great website I did myself for like $100. I basically bought this package from them for the search engines. So after many hours on phone with them and many people brushing me off, I finally talked to billing, and told them about what I was promised and got nothing. They basically said, "OK we will cancel your website but we can not give you back your $399." Of course I said "No way." I told them I wanted my money back. The website has only been up for like 9 days. The supervisor was rude, and basically did not care that her sales staff gives customers false information to get a sale. She said that she will ask someone higher up about refunding my money which was the $399.
I told her that if they do not refund my money I will seek legal action and I will also report them to the BBB. I'm sure the BBB has already dealt with them probably thousands of times. I would tell anyone who reads this to stay far, far away from these crooks. I would give them a 0 stars if I could. I have a few ads in the phone book with them also, but I will not renew next year. They lost all my business. I will not give no more of my hard earned money to these worthless crooks. I am willing to bet they will try to fight me on the money they owe me. I have many emails supporting me. In the fact that the sales lady told me they can get me in all my service areas with no problem, so being that they can not do that, they did not render the service they told me they would.

They can't even get my yellow pages ad correct, so why would I want to pay for more advertising!

Their customer service is below par. PPC is a waste of time with them. Their sales people don't get back to you in a timely fashion. Just never happy with them.

I hired Hibu to handle our PPC campaign for 6 months. I had problems from the beginning, never getting my emails or phone calls returned for weeks. In a six month period, it generated a total of 20 calls, more than half either being missed calls or calls for something that we do not do. So basically, my ROI was 0! They tried to blame our website that was done by another company. However, according to Google Analytics, my bounce rate with Hibu was well over 80%, yet my organic search bounce rate was 45%. I will NEVER recommend this company to anyone and to be sure to tell them to do their due diligence. It was absolutely the worst service I received from any business.

After making my post, I was contacted by HIBU by a customer service representative. After explaining what my issues were, she looked into it and resolved my issue and had our business removed from their calling list. I am very grateful for her help and resolving this issue for us.
Original Review
HIBU keeps calling me on a weekly, and sometimes multiple times per day, about updating our listing with Google, Yellowbook, etc. I have told them multiple times to take me off their call list, that I do not want to be contacted by them again and that we do not want their services. It is ridiculous the harassment we get from them at our place of business. I guess the next step is to report them to the BBB. Any ideas?

I had used the Yellow Pages once with HIBU with little profit so when contacted again I met with a sales person to renew. Because of the treatment I received from an intermediate salesperson over the phone I was hesitant and so did research on the company. Because of this research when I met the saleswoman I was very scrupulous and cautious about dealing with HIBU. As such I insisted on her removing the automatic renewal clause in my contract. After much wrangling I got up to leave as I wouldn't sign it as written. She then removed the renewal clause. After signing on her touchpad she informed me her printer wasn't working and so I would receive a contract in 5-10 business days. When I received the contract 8-10 weeks later the renewal clause had been reinserted.
When the time neared for renewal I sent a letter to HIBU via certified mail stating not to renew my contract. The last statement before the new phone book came out and therefore the end of my contract showed HIBU owed me $2. After the new book was out and my contract expired HIBU tried to charge me for an additional month's service. Now they keep sending me bills and calling me to pay this and additional late and billing fees. This is a most despicable company and should not be dealt with in any business relationship.

My telephone information registered with Verizon is: **, Brian Indiana Avenue Shenandoah Heights **. HIBU Yellowbook lists: ** Bria & Brian ** Shenandoah Pa 17976 **. There is not multiple names on my account and the street number of my home was not to be listed with Verizon. Furthermore, looking through the 2016-2017 Schuylkill County Hibu Yellowbook I find thousands of altered, outdated and incorrect listings. This is not fair to the companies that pay Yellowbook for their advertisements nor to the consumer whom depends on accurate information.

I had used hibu.com for my business website for three years. They were not easy to work with when formatting my site and I finally gave up and let the basic, unsophisticated website remain. When trying to cancel my subscription/website I had already been charged for another month and was advised to remain with the company until the 15th of the following month; until my billing cycle would be finished. So I called on the 15th of the month to cancel my website and was informed that there was never a 'note' made in the system about me wanting to cancel from the previous month. Then I was told that I had already been billed for another month and would have to wait another month! Total scam! I went ahead and cancelled to my dismay at being taken advantage of; considering I had been their client for three years! Be aware when considering hibu.com, they want to slap something together for you and don't have any customer service.

I had a terrible experience with Hibu. I gave them 1 star only because 0 wasn't an option. First of all, they are overpriced. They built my website and I was told it was to be $99/mo. 3 months later I was being charged $300/mo. They told me that it was a 3 month introductory rate, however, they neglected to tell me this when they sold me the website. After this I called and cancelled. When I cancelled, I was told that the account was paid in full and there was no outstanding debt. Today, I find out that they reported it to a collection agency and are threatening legal action over something that was paid in full. I will never again use Hibu. They are a scam. Run away fast.

Ran a campaign, got no responses. $600 a month for 6 months. Then they continued to run the campaign for 6 months charging my credit card. Unbelievable!!
Totally scammed.

I wish we would have taken the time to research Hibu before signing the six month contract. However, since they used to be the very trusted Yellowbook and the sales rep was so very convincing with big promises for helping our business, we didn't put too much thought into it. HUGE mistake. They never delivered on their promises, EVER. In the beginning we had them make changes to the website 7 times before we were happy with the look. We never got the online exposure they said we would get. They promised post cards that would be sent to us by Bing & Google for online listings but they never came and each time we called to complain, we were told they would resubmit our information but it was up to Google and Bing to send the post card out for verification. Six months later... nothing.
To top off my biggest complaint which is next, we just found out yesterday from a website professional that the website Hibu built for us is crap (putting it nicely). Even though we were happy with the final outcome, search engines are not able to crawl it because of the error codes. So, for six months our website has been unavailable to search engines. This also means no organic traffic. They handled our Adwords account; however, we got less than 15 calls a month with quite a large spending budget. When we would ask why we aren't getting any more calls, they would say "we don't know, you are getting lots of clicks."
Hibu does give you access to their own reports for your account, but they DO NOT give you access to your Google or Bing PPC accounts. How do I know all my campaign money went to PPC and not Hibu? It is completely against their company policy to give customers access to their campaign accounts. I find that extremely odd that only 15 or less calls were coming from $2,000 monthly in PPC. We have learned our lesson between HIbu and Yelp. If you have to sign a contract at all to pay a monthly fee, expect them to under-deliver while you overpay. Again, run fast, don't sign the contract.

Back in May 2015, a meeting was scheduled to review this company's contract. At that time, we decided to cancel hibu's contract at the end of June. A new contract appears to have been renewed without notification or consent, despite the fact that we gave them two months notice of our decision. We then collectively spent hours disputing this new contract; only to find out our office was closed on the date the contract was apparently signed in July 2015. After proving to Hibu their mistake, they denied any wrongdoing and insisted on locking us into this new contract regardless. This fraudulent event was reported to Small Business Administration (SBA) and Better Business Bureau to prevent further abuse to others.

Hibu promise to advertise my business 25 mile radius. Never did. I'm suppose to receive postcard. Never did. I call customer support, gave me runaround. I stop payment Mr. David ** threatening to take me to court for service not render.

I've used hibu on and off for years. They provided an poor website at very high fees. I've now gone to a local web hosting company who charge half what hibu charged me and now my website is listed very well which hibu had me way down the list. I've also been asked by my partner who has a hibu website "please can you update the photos on her webpage?" HIBU said "no we can't because you have to do that yourself!" I will never ever use hibu again and I'm asking my partner to stop been ripped off by hibu.

Our small business received a cold call from Hibu. We only know it was from hibu due to the caller ID, the caller did not identify himself or the company. He asked to speak to "Jill" (which should have been DR Jill, btw). I informed him she was with a patient and asked how I could help him. He then asked to speak with any employee who hasn't worked here in 3 1/2 years. I informed him she no longer worked here and asked what I could do for him. He refused to tell me, and stated that I obviously could do nothing for him and hung up.
At this point I was getting annoyed - I know this is a sales call, I happen to be the person to talk to about advertising, and I have now asked him 3 times why he is calling. He immediately called back and I picked up and hung up. He called back A THIRD TIME and my coworker answered. He made a comment about how we talk to people, and she informed him that he did not speak with her but we are not interested in whatever he is selling. His response? "You're a client of ours, you're so smart." She hung up. Not once did this man EVER identify himself or the company. We have not been a client of theirs for 1 1/2 years, when we chose not to renew. I believe it obvious why we did not want to renew.

Why can't we leave "zero" stars? Because that is what this company deserves. I really believe they have sales people pushing their "services" and nobody really fulfilling them. Long story short: bad experience, no value received, and we will not return.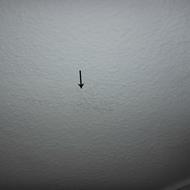 A hibu sales rep contacted me and said he could get me great exposure on internet using hibu's proven system. He sent me and amazing presentation and came to my office several times and took all my calls and seemed really on top of it. I paid $399 on 5/05/15, $170.79 on 6/16/15. I could never reach anyone and no return calls after my initial sign up and set up fee was paid. They just wanted money. I have emails I sent to them and got no response. So I cancelled their service since the communication I received from them was just asking for money when they hadn't completed what I had paid for. They said they had a great tech support team that would migrate my domain to the supposed beautiful website and that also never happened.
I finally became suspicious so I googled them and found that I was experiences the poor service and lack of fulfilling on promises made as all the other victims of this company's sales tactics. So they send me a letter threatening to sue me if I don't pay $1711.24. I officially cancelled July 24, 2015 when they said I owed them $712.96 yet it is somehow up to $1711.24 including interest they say. So I just want my $569.79 back that I paid them for nothing. So I figure if they want to actually sue me when I would have let the $569.79 go as a lesson learned I should just take these scam artists to small claims court to get my money back and if judge decides I owe them the $1711.24 then I will just pay them as ordered and be done but I will not lie down and screwed for these turds.

Hibu cold-called our one man electrical shop and sold us a website. We provided photos, a description of electrical services, etc. Paid our $600 initial fee. Weeks and months later, 4 revisions of pictures being upside down, miswording, misspelling, wrong terminology, they told us they were going live although their revisions hadn't been finished.
The billing started from the business account, but we kept finding out about features that had been added and charged for that. A one-man local shop didn't need and an honest rep wouldn't have sold - Twitter feed, Facebook, national advertising in Yellowbook, top of page for search engines. One by one we cancelled those as we found out about them. There were still errors on the site even though it went live. Fed up with hours and hours on the phone being bounced from one department to another to fix things, we cancelled our service in early 2015. Monthly withdrawals stopped from the business account.
We were told we would keep our domain name and I received a password for it, but was not told where I go to access it. Fast forward to December 2015. I received an invoice for our monthly payment. I called to remind them I'd cancelled in early 2015 and they showed they'd been withdrawing monthly payments from another account since then. The invoice was generated when the account ran out of money. I told them it wasn't us. They sent me to investigations who eventually sent an email that there was no error, but they prorated that invoice to $9.75 and recorded that I cancelled service during my phone call. After some investigating on our end, we found they'd switched billing from our business account to a now-dormant personal account we'd used for the first payment.
When they withdrew all of that small balance, they invoiced me. On the day they sent me the $9.75 prorated invoice, I got a collections call. My husband says don't pay it but because of all the collection horror stories we've read, I'm inclined to pay it and be done. We were naive and didn't check them out. We were excited to have a website. Shame them for their underhanded tactics, but shame on us for not being smarter consumers.

I was contacted via phone for a website from HIBU Sales stated there was no obligation they'd build a website and until I approved it I was not going to be responsible. A month later they emailed a horribly built webpage. So I decided not to approve. I now are being billed $229.98 because they went live without my approval. Just got a collection letter from Rauch-Milliken International Inc, threatening litigation.