Consumer Reviews and Complaints

I have been with Universal Ministries since 2005. Rev. Douglas ** and his staff with the love of God has helped us all. Has showed us how we have the right that was given to each one of us and the spirit to follow our calling in helping others. I have nothing be great things to speck of a man the walks in the word of GOD. My life has changed to nothing but greatness. Walk with God "for all things with Him is all possible." Don't speak bad of a man because some simple things came with a little extra handling. It can happen to you. Be kind that you must have in your heart to be able to succeed with God and the walk the life the breath. God Bless us all and Rev. Douglas **, I thank you and appreciate you.

I received my ordination in a timely manner and everything was fine. No problems at all with Universal Ministries. Thank you.

On November 24th 2013 I ordered Faith-Specific Package Item No: P008 and paid online on their website by credit card $132.95. I have called at least 12 times. I talked to Rev Hickman 4 times, the rest of the time I left a message but received no call back. Rev Hickman told me on two phone calls that the volunteer ladies must have messed up my order but he would correct it. When I called back and spoke to him two other times he told me that the post office must be messing up my order and he felt like they were not sending his mail out. He told me that it had been sent out 4 times. I told him that I still have not received my order and he said that he would make sure it was sent that day. I confirmed my p.o box address to him at least 4 times. The order number on the receipt that I received by email is invoice #**. It saddens me that I have to take these measures to try and get a refund or my order sent to me especially since this is a Christian Ministry.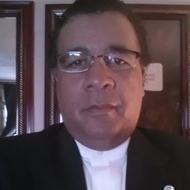 I have been with Universal Ministries since 2006 and have nothing bad to say about them. As a matter of fact, Rev. Hickman has even offered for me to come to his church for an Ordination service. I have received everything in a timely manner, never had a problem with UM. I pray they keep doing what God has ordained them to do.

I placed an order on December 14, 2012 and have yet to receive my order. I did, however, receive one certificate with the wrong spelling, and when I inquired about it, I was told that it is the way it is. I have searched Word and the internet for different variations of the letter in question and there is no validity to the statement I received. I have yet to receive the other products I've ordered, and I was told that I would have them in a week by Rev. Hickman. It's very disappointing.
How do I know I can trust these reviews about Universal Ministries?
697,993 reviews on ConsumerAffairs are verified.
We require contact information to ensure our reviewers are real.
We use intelligent software that helps us maintain the integrity of reviews.
Our moderators read all reviews to verify quality and helpfulness.
For more information about reviews on ConsumerAffairs.com please visit our FAQ.

I originally had myself and my father ordained as a backup plan for a friend's and my own wedding in 2005. We had each performed a few ceremonies and vow renewals over the years for relatives and close friends of the family. I recently sustained injuries that forced me to leave my regular job and file for disability. In the interim, I have taken an interest in multiple religions, interfaith ceremonies, and cultural traditions in different regions of the same faith. I am attempting to begin my own business, catering to those who want spiritual, but not religious, interfaith, multicultural, or any other ceremony that would be considered non-traditional.
I believe Universal Ministries gave me the platform and tools to seek out my own education and information, present a thesis, receive doctorate degrees, and in turn honor and respect the beliefs of those who seek my services. Everything I ordered was received within 30 days, and the original ordination certificate could be downloaded and printed on the spot, so I don't even get what these people's issues are with UM. Did they think they were going to pay $60 and get a plastic badge and someone was going to present them a church and a Cadillac in Los Angeles? Sounds more like they should have saved their money for lithium and an aluminum foil hat.

I am not sure as to why there are so many complaints, I have dealt with Universal Ministries for the last two years now and have had absolutely no problems and they have been very accommodating to me through the whole process. Yes, it did take approximately 5 weeks to receive all of my credentials ( ID badge, certificate and the other things I ordered but I feel it was done in a timely manner. I do not remember anywhere it saying that they were going to mail it over night.

This is a followup to a complaint lodged against Universal Ministries and Rev. D. Hickman, "Ordinating Officer". I had ordered an Ordination Certificate, a clip-on photo I.D. and wallet I.D. at a costly $60.95 International Money Order of SSDI funds. After three months of receiving nothing and absolutely no communication at all I filed a complaint with the Attorney General state of Illinois, Citizen Protection.
In the lastest letter from the Division, the "Reverend" accused me of "friendly fraud" amongst other perfectly hideous inaccuracies. Including the statement "Notice was sent after these complaints of her removal from the church to local governments agencies in her area, notifying her county as such as she had used UM credentials to establish her local ministry." This is a thoroughly fradulent statement, completely defamatory in nature, and downright criminal.
I still have nothing I requested. Hickman also admitted having furnished other's refunds but steadfastly refuses me. Suspect dementia or a severe psychological complex. I still have no refund of $60.95 and now possible legal damage to my good name. I want to warn everyone against ordering anything from this website or this man.

I made an order for a certificate of reverendship, and it finally came about 3-4 months down the line. If anyone else is experiencing problems with their orders, be patient! They didn't steal my money, and they sent my certificate. Because of their order backups due to the extremely significant rise in persons wishing to be ordained, their printing takes a while to get to your order. But your patience will prevail in the end.

On April 2, 2009. I mailed an International Money order for $60.95 to Universal Ministries for a Certificate of Ordination and a faith specific certificate entitled "Pastor", one white clergy clip-on badge, one photo I.D. wallet sized card. To date May 26, 2009, I have received nothing. My email questions regarding status have gone unresponded to and my certified letter for return of my funds has been ignored.
I am without the necessary credentials to move forward in my new ministry or gain any other employment or the return of my funds for other daily necessaries of life. The "Rev" refuses to return my monies claiming he can show proof he attempted delivery several times.
Universal Ministries Company Profile
Company Name:

Universal Ministries

Website:

http://www.universalministries.com/