Tate Publishing
Mustang, OK
Out of Business
Consumer Complaints and Reviews

Evil with a purpose. Tate used to charge its authors $3,999 for fake media and publicist fees that were never realized with the promise that once book sales reached this amount, it would be returned to them. It never happened. Royalties were never paid; and as an "incentive", Tate began to groom their authors with special deals that would allow "lifetime publishing" (even as late as the fall of 2016) -- knowing full well they were going out of business. Now they are actually making authors pay to retrieve their own manuscripts and electronic property files. Tate should not only be held financially accountable; they should be sent to prison.

I am an Author of Tate Publishing. My third book just came out on the 29th of Nov 2016. I am very disappointed in what has happened here. I knew something was wrong when Mr. ** up and left without notice. He'd been there since my first book was released in 2015. Every time I called there was someone I didn't know wanting to take my book order. So, what do we do now? Go left where nothing's right? Or go right where there's nothing left? I don't know who wrote that but it seems so befitting for a time such as this.

I first published with Tate Publishing in 2008. My first book ** hit the shelves and online bookstores in April 2009. At first everything was great. They were always available to talk with me and actually they went above and beyond (at first) to help me in marketing my book in that they created a trailer for my book, they supplied me with business cards, bookmarks and posters. The only thing I had a problem with was the fact that I hardly received any royalties of any substance (the highest around $80.00 in early 2009). I then just figured the book wasn't selling, but after going online I found several places offering used copies of my book. This lead me to believe that more people had purchased my book than I was getting paid for.
I recommended another author to Tate and she started telling me these horror stories which took me aback since I had not experienced these problems personally. I did not find out that they had closed operations until February 10, 2017. At which time all phone lines are disconnected, the website is removed Facebook is removed. I believe they should have at least contacted the authors in a personal manner to allow us to make other arrangements for our work. Could it be that they knew they owed the authors money and are trying to avoid direct contact? I am very displeased with Tate Publishing and if there should be a class action suit I truly want to be included.

In 2016 I received a phone call from Tate Publishing with a great offer. I will have to check for sure but I believe I have been taken for $1400.00, if they really don't make good on their promise of finding another publisher to finish my books. Yes, I'm still hoping this isn't the nightmare it appears to be! I stopped my contract with Author House mainly because of the wonderful extras I would be getting with Tate Publishing! Like the marketing, setting up book signings for me etc.
My first book had done fairly well but not as well as I would have liked. I finished the sequel and added a children's book as my second 'free' submission. Like everyone else it sounds like, I cannot contact anyone. They said I would be contacted in 2 weeks after the 'transition' period. This is just what I did not need. My husband got colon cancer, I'm already disabled, our water is frozen and no help to get it fixed, long story. Satan sure tries to get a person anyway he can huh. Well he's messed with the wrong person, God is my strength and my shield and I am a fighter. Hate to be in a class action suit if it comes to that but I will. I will also contact Oklahoma's FBI, Better Business Bureau, and the Attorney General.
My credit card company will be getting a call tomorrow! I would suggest that if anyone hasn't filed for a copyright on their work that they do so IMMEDIATELY and be sure and put the date properly on your forms of when you finished your work. Good luck and God Bless to everyone else! They will get theirs if they were being creeps one way or another, God takes care of His own if one of His is being done wrong. Be patient. I'm not trying to sound threatening, that's just how God works.
Updated 02/11/17 - I wrote a review night before last and was incorrect in the amount I paid to Tate Publishing. I paid $895 not $1400 as I stated (that was for another transaction and I was confused), still no luck contacting them. I have printed off papers for the Oklahoma Attorney General's office to file a complaint. Good luck everyone, I would love to know who some of you are so I could get your books!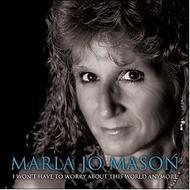 After receiving no response regarding my EPK not working with Tate Music Group, I contacted them on multiple occasions to ensure someone was fixing my link. Of course, learning from the email that they were transitioning, I thought maybe that was a good thing. But after reading the blogger posts, I'm devastated that so many people are affected by this. I am a survivor of domestic violence and for this opportunity to have come up @ the time it did (exact date of my 16-yr survival) where I was left for dead - I thought all this was part of God's plan. However, I don't think God would want any of us to give up $1,995 to someone for fraud. Sad.
I feel at this point, artists who have already paid their initial investment of $1,995 to Tate Music Group, should be refunded in full, and to be provided all the necessary music tracks needed for us to continue pursuing our dreams/missions with another company outside of Tate. It doesn't matter if I was pleased with their work or not pleased with their work @ this point in time. It is a matter of this "Christian-based" company to do the right thing for the clients they once served. Thank you.
How do I know I can trust these reviews about Tate Publishing?
849,102 reviews on ConsumerAffairs are verified.
We require contact information to ensure our reviewers are real.
We use intelligent software that helps us maintain the integrity of reviews.
Our moderators read all reviews to verify quality and helpfulness.
For more information about reviews on ConsumerAffairs.com please visit our FAQ.

I signed a contract with Tate in 4/15 to have an 2 interactive covers and 2 cartoons for my two children's books Alex's Winter Adventure and Alex's Woodland Adventure. I finally got the Winter cartoon but I am still waiting on the Woodland Adventure cartoon and audio book. I have spent a lot of money on purchasing books and $4,000 for marketing which has been non existent other than an email with a list of places I should contact to sell my books. I paid 1,200 for these book covers and cartoons and haven't seen either yet. I want to be in a class action lawsuit if there is one filed.
This company just wanted me to continue to spend money and buy book which the first set of hard cover books of Alex's Winter Adventure, most all of them fell apart and I had to replace them and people weren't willing to buy the second book. I contacting various people in the chain of command and didn't get anywhere for the most part. They did replace 13 hard cover books which I sent back the damaged books but it took over a year.

I, too am an author with Tate Publishing. I did not pull out. I decided to give them a second chance to send me the books that I order. Which have not arrived after 9 weeks. When I signed with them in 2010 they appeared to be a good company. I am now wondering if anyone else has thought about the fact that our books could be already published and on sale in the Philippines and how would we find out? Anyone who wishes to start a class action suit can contact me at **.

Tate Publishing is a dishonest company. I spent 14 years writing my book. I then contacted Tate Publishing and was conned into paying a reduced fee and signed a contract sent on 11/23/16. I can not help to think that they knew they were closing and still took my money. All I have asked for is a phone call and can not even get that respect. I will join any class action lawsuit. I also plan on contacting an attorney friend.

I sadly add my experience with Tate Publishing to the thousands, if not tens of thousands of other authors who trusted them with my writing and my money. Yes, the first 2 years were just fine, except they did not fulfill their end of the marketing bargain. Thankfully, I was able to do that as a speaker and marketing consultant. Now, they have misprinted my re-ordered book, and are unable to fulfill the second contract I have with them. I knew something was up when I didn't get returned contact from my rep.
Whoa to Dr. Tate, Ryan Tate, and Terry Cordingley for creating so-called opportunities and then skipping town with unsuspecting author's money! Also, beware of LUX Creative Concepts! This is their new company, also in Oklahoma, with Ryan's Tate's wife as the CEO! If you are a Tate Author, contact the Oklahoma FBI and add your complaint to the hundreds of others. Also, go to the Oklahoma Better Business Bureau and file your complaint. I am pretty sure a class action suit is to follow. Yes, I will be a part of that as well!

I signed up with Tate Publishing around Mar. 2016. Prior to this, Richard Tate called me daily to sell himself and his company. I was smart enough to insist on a solid contract with addenda re: extras like approvals, price and artwork. Things started off well, we got through the basic front-end processes smoothly. I didn't like my Project Manager Neptalie based in Cebu in the Philippines, he was hard to reach, but the editor Eric was great, helped a lot. Suddenly in Sept. 2016 the curtain seemed to come down. Totally no response to emails, calls, whatever. Dr. Tate's cell phone no longer worked. He returned one email with a promise to call and he never did. I feel like the victim of a $4,000 rape. Now I understand that Tate is a house of cards that has fallen. I'm not sure what to do right now, but I would certainly love to be part of a class action suit against these predators. Also, to discuss alternative publishers.

I published a book with Tate in 2014 and for the first two years the experience was great. But the last 6 months have not been good. About 6 months ago I did not receive my royalty check and after several email attempts I got it. This past quarter I did not receive it again and emailed and emailed and got no reply. The publishing company has closed. I am in a contract with them. I had trouble ever getting a book count from them for books sold but if I sold 1000 I would get my $4000 investment back. I feel I am close to that amount for books sold. I also did not ever receive a royalty check from books sold on Amazon. I know this because I myself purchased 200 books from Amazon and that would have been a $350 royalty check as well as many others that I know purchased from Amazon.
My largest royalty check was around $70. I questioned Terry about this several times and he told me it took 5 or 6 months for them to get paid by Amazon. I also paid around $700 for a radio interview out of New York that would reach thousands of book lovers. The amount was taken from my account and I never got the interview. I also signed up for publisher for life. This cost me around $500. I purchased 300 books along with this. Now the company has closed and according to everything I'm reading when this was offered to me the company already knew they were in trouble. I received 100 of these paid for books, the other two hundred are still there. Lastly, I'm locked in a contract with them. I received an email saying I could break contract for $50 dollars when in fact they closed and have already broken the contract.

I wrote and published a book through Tate. It supposedly went on the market in February 2016. I have contacted various bookstores and places and no one has it. Tate Publishing spoke highly of the distribution channels, etc. I called once about royalties and they told me it was too soon and to call back in the first quarter of 2017. I did, but now they appear to have closed down: phones are disconnected, no faxes, cannot contact by email, etc. I paid over $500. I guess I was a fool. Been scammed. I filed a complaint with the OK Attorney General's Office today. Don't bother with the BBB. They are also a scheme–just wasting time.

I worked 5 years on deciphering the true interpretation of the Book of Revelation in the Jewish Bible. Having a very limited budget, I found Tate Publishing's $895 complete package a real good deal. And seeing their Christian Testimonies ensured my reasoning. I sent Rita a few sample chapters and she had Richard call me to 'close the deal'. Mid December 2016, I sent the entire manuscript to Neptalie and never received confirmation of its arrival until I texted Richard - then silence. After the Tim e-mails I contacted Rita with the concern of my manuscripts security since the loss of their overseas office. She asked that I send her a copy. But I already sent Tate Publishing a copy. Yes?? I wonder if their entire server was hacked along with their email accounts.
Well, after hearing that Tate is being sued by ZEROX and another printer company, and their website is down, AND all their phones are disconnected including Richard's private cell, the conclusion is simple; I've been had - they pulled a fast one on me. So... DO NOT sign their release form! They are in breach of contract! By doing so, you release them of any obligation. Dispute your payment with your credit card company. Tate cannot fulfill their obligation to you even with a third party. Keep all your paperwork, contract, emails and communication logs with the company to ensure a settlement in your favor. And yes this means you may have to sue them for damages.
If Tate Publishing is cooperative and returns the money paid to them, by you, for services NOT rendered AND takes action to prevent the theft of all manuscripts in their possession (by deleting them or returning them), and release all authors from their contracts with NO 'strings' attached; only then, can there be a settlement. There is no open communication available with Tate Publishing other than their 'Author Release Form' on what used to be their website. Again, being suckered by the Tate's is very disturbing. I believe their primary goal was to sucker as many people with their $895.00 deal, steal authors' manuscripts, and stiff their vendors and employees. They'll stand before the King of Kings for their deceit. I'm not perfect either, but I don't use Christianity as a means to deceive. So it's time to fight! I'm prepared to go to Mustang Oklahoma for a class action lawsuit if things get more out of hand. And if anyone has stolen my manuscript...

I chose Tate Publishing for two reasons. I had met an author of two children's books published by Tate. This author now tells me that for her first book in 2012 she had a great experience. For her second book, in 2014, things did not go as smoothly, but still okay. Then after my contact with Tate via their website, Richard Tate reached out to me with an offer that I thought was better than that of other publishing companies. I signed a contract in Feb, 2016 to have two children's books published (2nd book "free" if submitted within one year).
Things seemed to move along until Nov. 2016, when they suddenly stopped all correspondence. I had received my "printed proof" of the first book, and was excited to have gotten to that point. However, numerous e-mails by me, as well as phone calls, went unanswered after that. I also received the e-mail from Tim indicating that Richard Tate has not paid his employees, he has no more employees, and my book will not be published. I then contacted the author that I had met, and she told me that the e-mail was supposedly fraudulent, that she was told by someone supposedly helping her with her third book, that someone had hacked into their e-mails.
I think the fraud is being committed by Tate Publishing, not by "Tim". I think we are being taken for a ride while Tate tries to align the company to prepare to either declare bankruptcy or just disappear, all the while telling us that they are "restructuring" and/or "moving services back to the States"! Sure I can cancel my contract, but that makes it too easy for them. However, if I do not cancel, I don't know if my books will stay in limbo with them forever if they do "stay in business". One unfortunate thing is that my contract has no promise or even indication of how long it will take for my book(s) to even get to production. I may want to join in a class action lawsuit, but I don't think we would get much for that--maybe pennies on the dollar. I like the suggestion someone posted about calling my local BBB. I also will be filing a complaint with the OK Attorney General's office.

I published two years ago. It took forever to get anything in print. I still have not received all my royalty checks. I just received an email asking me to send them $50.00 for the release back to me. If there is a Class Action Lawsuit, I want to be part of it.

As a professed Christian publishing Company, Tate Publishing was rated really high when I was considering them to publishing one of my completed manuscripts; in December 2014 Tate offered me a reduced rate to publish as partners. On February 4, 2015, a contract was signed by Tate and me for Tate to partner with me at a discounted rate from the original offer. Tate was to begin production in August 2015. Tate sent me a copy of the completed printed book on December 2015. Because of Copyright concerns, I submitted changes to 22 pages. In November 2016 I paid Tate for an order for 30 books and have gotten nothing but the runaround ever since: from November 2016 until the present January 24, 2017.
Tate claims to be a Christian Publisher, and so I believed my investment would be honored. If Tate represents Christian virtue, it is no wonder so many people are turning away from Christianity. It appears cheating people out of money is more important for so-called Christian owned American Corporations than honoring agreements with consumers and following the word of God. I am now out of more than $1000.00, and as a 68 year old senior citizen living on a fixed income - I am appalled at Tate's deception and dishonorable behavior and now feel the whole of Christianity is nothing but a Luciferian fraud: Satanic in its dealing with God fearing people.
I invite any others who have been deceived, betrayed and cheated out of money by Tate who wish to help launch a Class Action Suit against Tate and their Corporate interest to please contact me. As a trained paralegal I intend to do everything to expose Tate, its Christian affiliates and whatever church and organized religious worship group they are associated with and welcome any others who would like to get satisfaction for the evil done against them.

I have been working with Tate Publishing for 3 years. My book is just getting to the marketing stage. I paid them off a year ago. I am very upset. This was my first book. Angel sent an email 2 days before the transition letter came out, stating that someone from marketing will be getting in touch with me. I trying to figure out what to do because I have no book and they have 1500.00 of my money.

Everything went so smoothly for my first book "Founding of a Nation: the Story of the 13 Colonies", so I felt secure in paying for Publishing for life. I submitted my manuscript for my second book and as soon as my second book was submitted, things fell apart. I didn't know I was trying to contact an editor in the Philippines; I sent e-mails and called Ronnie daily but nothing happened. I called for two weeks and got no answer to my emails and my phone calls. Last week I got an e-mail from Tate telling me that the company is bringing back everything from overseas and I could fill out a ticket and somebody would get back to me in 24 hours and I would hear about the status of my book; nothing has happened.
I know now I have been duped and my money is gone. Another e-mail came and it said for the cost of $50.00 I could sign the agreement to hold Tate harmless; I would receive my manuscript back along with all the artwork. Today that part of the agreement has been deleted; they just want me to hold Tate harmless, but no mention of getting my manuscript(s) back. How can these people sleep at night? They say they are a Christian company, which is another lie! Since Tate owns my first book with their ISBN number I have even lost the rights to my published book. Yes Karma has a way of clobbering you in the back. Good luck Tate.

Over a year ago I signed up with Tate to publish my book, Alcatraz Escapees in the Bahamas. This book came about as a result of being a missionary in the Bahamas during the 1970's and reconnecting with an old Bahamian friend. At first I was impressed with their services. The first contact I had was with Kirk, he was the person who signed me up with Tate. He was very attentive and returned all of my calls/emails and answered all of my questions. Soon afterwards I found out that he was no longer with the company. Maverick became my production manager and he also was very attentive and did an excellent job. I was most pleased with Maverick and he provided me with great customer service. Tate made a great trailer video and website for my book. Then my marketing consultant was Daxton and his assistant was Randy, and they too gave me very good service.
Then in December 2016/January 2017 things went dead silent! November 7, 2016 I ordered 100 books and to date have not received them. I ordered posters, business cards, etc and have received nothing. Also, on December 21, 2016 I ordered one of my books on Tate's website (just like any customer would) and I have received nothing. I tried to call and email Tate about these unfulfilled orders, with no response. I used their Tate website to inquire about my book order and I put in my order number and it replied that it was invalid, even though I used the correct number. I retried again and it kept responding that it was an incorrect order number.
I called and emailed Tate on numerous occasions with no response whatsoever. I contacted my credit card and disputed the charges since Tate never provided the goods I ordered. They removed the charges from my account. I also know others that ordered my book and never received any books either. I also am aware that many (maybe most all) of their employees are now gone. There is now only dead silence at Tate and I do not know what to do about marketing my book since it is listed with Tate. What a predicament.

My experience mirrors what many others have encountered while dealing with Tate Publishing. Great going in. All the way up to the books release, then... nothing. No help marketing, ridiculously inadequate marking materials, no help selling the book, and worst of all no royalties, when I was seeing reviews, and knew first hand that many people had purchased my book. I have over two thousand likes on my books Facebook Page, yet, I've been paid less than $25 in royalties. I've requested an accounting on several occasions, and gotten absolutely no response. If there is a class action suit... I'm in.

I keep finding my books for sale all over the country. I didn't send them! I was published with Tate Publishing in 2007. I had no sales and no royalties for 8 years when I severed my contract with them. Since that time I have updated my book and offered it for sale through Create Space and Amazon Kindle. Recently on my Amazon author page, I find all of these copies of my book for sale, some outrageously priced very high! I have started contacting each seller to find out where these books came from. Tate told me they had no copies of my book when the contract was severed and I became a sole, copy-written owner.
They returned my photo disc, but ALL of the books for sale on Amazon that are mine are the Tate logo editions. It only furthers my frustration to now find out that I cannot even contact Tate to find out why and how they sold my property apparently from one coast to the other without me knowing about it or receiving any monetary remuneration. There should be a class action lawsuit for fraud and count me in!!!

Just got an email from Tate allowing me to pay to get copies of my print ready materials. It appears they are going out of business. After all the money we paid for the contract and now we have to pay to get our materials back. This is unconscionable. I am hesitant to even send the $50 because of all the complaints of people paying and getting nothing. A lot of people are discussing lawsuits but the emails are all deleted from the reviews.

My children's book was finally published in late Nov. 2015. It had taken me about a year to get the illustrations at least acceptable. After initially submitting the four characters that I was very pleased with, the backgrounds were obviously rushed through and many details were left out. It took me a year to get to where the pictures made sense. I was fortunate to get my initial order, plus a few extra copies to cover for ones that had damaged corners. I just finished selling the last copy I had last month. My complaints at this point are two. Tate definitely overcharges both the author initially and assigns a retail price that isn't competitive. After calling for an accurate accounting of any books sold online, I was finally told my royalty check would be 92 cents, but I have never received it. I've told myself that I would just have to chalk this experience up to lesson learned, but I would definitely be interested in a class action suit should one be organized.

Tate published two books for me. The first was a wonderful experience. I should have known to question things when my second book was in editing. What a nightmare. I found myself correcting the editors regularly and after multiple correction requests, I am embarrassed to say that it was published with errors anyway. Not only that, but Tate owes me some books. I actually got one 'royalty check' for fifty cents! I have plenty of saved emails so if a lawyer wants to run with this, I'm in.

Ladies and gentleman, run from this company. I have already hired an attorney and am a part of a larger lawsuit against Tate Publishing. I was really impressed at first by Dr. Tate and was fed so much BS that I really fell for it. I was told so much would happen, I would be doing speaking engagements and we would be making a lot of money together. Then our credit card was charged twice what it was supposed to, and I was told that I would be refunded. Weeks went by, then my emails started coming back as undeliverable, and I finally received a call from Dr. Tate saying they bought a very expensive email system and they couldn't figure it out. Long story short, do not go through this company, I could go on and on but I have learned my lesson.

They published my first book, The First Day Of School Randy Willie Bumble Bee and they did a great job. Turn in a new book to Dr. Tate, said he loved it, would like to get started on publishing it and this was in Feb 2016. I ask how long will it take to get it out and ready to sell and he said May 2016. Okay I started making a plan on how I'm going to get the book out there and May came and no book in May. Maybe July, no book out in July and was told they would put a rush on it and for sure the book will be out in August. So I'm thinking about school starting and I started to call schools for book readings and signings in September. No book in August or September, I had to call all the schools back to cancel. But was told for sure in October again.
October is Bully month and my books are about bullies. No book again, no book in October, so I started to call Dr. Tate and left a message on how upset I am, I was crying and ask him to please call me back. Of course he's not calling me back, someone else calls me back and they were working on the illustrates. November they did email me the book. The story was all wrong, illustrates were okay but the illustrates in my first book was a lot better. I rewrote the book, emailed the rewrites and then she told me she didn't get them. Emailed them again and this was the first of December. And that the last of anything from them, I called and called and email and email. I'm talking to an attorney now.

So, after reading a BUNCH of complaints about Tate Publishing, which I wish I had done in the first place, I am joining what seems to be a long list of people who have had similar dealings with this company. I wrote a book and nearly a year ago signed with Tate Publishing, and bought the package that would allow me speaking engagements that were set up by this company. Under contract when my release date came, they were supposed to do a "media blitz", a 15 second video trailer to help promote my book and it was to appear on several major book store websites. Well, the ONLY thing that happened was that my book did appear on Amazon, but without a book image. Also, I ordered and paid for 45 books 10 weeks ago and still have none. I can't get anyone to send me an email or give me a phone call telling me anything.
As far as I'm concerned, this company is a fraud and I have already called my attorney. Sadly, he told me it would cost me more in legal fees than I would recover to pursue any type of legal action against Tate Publishing. Still if there was a way to hold them responsible for what they have done to me and several others, I would be more than happy to join in. If you have had similar dealings with this folks, don't hesitate to contact me. I am a Pastor, so I am trying to be as gracious and kind as I can, but still take people to task for their actions.

I have read a lot of the following reviews. As a Tate author, my experience with the company has been, sadly, very similar. First, the name of my journal-memoir book was changed from A Compilation of Forgiveness to The Script in My Box: A Journal of Forgiveness based on their dislike of the original title. Due to lack of staff, I had to edit my own book while in process. Then, the cost! At the time of publishing my book, I was attending college (master's), and I literally had "two days" to do rewrite and revisions my book before the so-called deadline. I never had any scheduled book events (from the east coast area), and I never saw or heard of tv ads being viewed of my book.
My book is about the many secrets and lies (example it includes my growing up years, teen years, marriage with kids and finding out that my husband was holding a secret years: a gigantic secret. He never wanted to actually marry me after being married together for more than 16 years. In the book, I even reference as being my highschool sweetheart. My book includes all of the events that were taken in such actions by friendly community people and families. It's written in a fine-arts theme approach of which the company thought was very strange and odd [abnormal to write in such a manner]: creative writing style. I love the art of writing, and I am a graduate of several colleges who has taken several courses of the art.
Whenever I try to reach out to their customer service number to speak to someone, I never get a callback or email. In the book, I mention about other love experiences. What I later discovered, actually, after doing my own community research, is that all these people are related -- whether immediate or distant relatives. So, I wanted to see if Tate would like to revise or proceed in allowing me to write another book with them. I am now divorced from my husband, and my financial situation has changed drastically: from rich girl to poor beggar. That's another story-book theme for another book approach. I have learned in order to give, you must receive. My latter years has been of receiving of relying on our government through no fault of my own. I have asked Tate has my book sold at least one copy, they always respond with a "no".
I have my own company brand -- that's why I wrote my book. I now have individuals and other company brands who would like to use my company brand's stuff without asking me for permission; like they are entitled to my stuff. Like, as a child, did I give the entertainment industry or book writers permission to use my personal character in some form or fashion? I have my own company brand that I've worked consistently to build: a customer service company brand. I need all of my book-sale profits without copyright infringements. So if there is any brand out there who is using my stuff, STOP IT.
I tell my audience all the time just because an individual or company is faith-based does not mean they are always reflecting the Holy Trinity of God. As a Christian, speaking to other like-minded individuals, we as humans are sinners and are not perfect in all of our ways. There is only one who is, and he doesn't live in the earth realm. No, I am not an ordained preacher by any sect or denomination [also learned that most of my husband's relatives are actual Christian preachers or affiliated with most of the nearby places of worship]. Uugh! How can I win in new life experiences of the given situations that were no fault of my own? Ex-husband's? Our children?
What you all must do is stay focused, yet mindful. That is my plan, and I hope that is your plan, too. I promise. My book was an outline of my future goals after my last semester of college (master's). I didn't know what my life would be like after college because it was my first experience of having my being without my husband. I know many authors may say this --- if people were to read my book it would change and decrease family-bonding challenges in most homes. I truly believe this and, yes, I practice what I proclaim.
So if Tate took advantage of me in some form or fashion, there is a God above who knows all and sees all. He is the ultimate judge in the case of our lives and our actions. I do believe that I should receive some form of monetary compensation for said actions. Hasn't happen yet so I'm leaving that up to him, too. People, know your purposes for doing what you do. Live on purpose, have your being of your actions on purpose, and smile on purpose to one stranger every day.

Sadly, I add my name to the long list of authors scammed by Tate. That they hide behind Christ's words is deplorable. Ordered 20 copies of my book last Oct. Nothing. Just texted the so-called Rev. Tate. His response was it is my "error" to file a complaint and that he would speak to me the next day. Two next days later, he has broken the commandment about lying. 3.5 months later, he has broken the commandment about stealing my money. STAY AWAY FROM THIS SCAM. It is built on lies and theft.

Thank God for American Express. They refunded my money immediately after calling and emailing several times about my lifetime author projects. I was extremely disappointed. Do yourself a favor and go somewhere else. Don't believe the Christian Hype that puts you at ease. Yeah ok!
Tate Publishing Company Profile
Company Name:

Tate Publishing

Website:

https://www.tatepublishing.com/