Tate Publishing
Mustang, OK
Consumer Complaints and Reviews

Ladies and gentleman, run from this company. I have already hired an attorney and am a part of a larger lawsuit against Tate Publishing. I was really impressed at first by Dr. Tate and was fed so much BS that I really fell for it. I was told so much would happen, I would be doing speaking engagements and we would be making a lot of money together. Then our credit card was charged twice what it was supposed to, and I was told that I would be refunded. Weeks went by, then my emails started coming back as undeliverable, and I finally received a call from Dr. Tate saying they bought a very expensive email system and they couldn't figure it out. Long story short, do not go through this company, I could go on and on but I have learned my lesson.

They published my first book, The First Day Of School Randy Willie Bumble Bee and they did a great job. Turn in a new book to Dr. Tate, said he loved it, would like to get started on publishing it and this was in Feb 2016. I ask how long will it take to get it out and ready to sell and he said May 2016. Okay I started making a plan on how I'm going to get the book out there and May came and no book in May. Maybe July, no book out in July and was told they would put a rush on it and for sure the book will be out in August. So I'm thinking about school starting and I started to call schools for book readings and signings in September. No book in August or September, I had to call all the schools back to cancel. But was told for sure in October again.
October is Bully month and my books are about bullies. No book again, no book in October, so I started to call Dr. Tate and left a message on how upset I am, I was crying and ask him to please call me back. Of course he's not calling me back, someone else calls me back and they were working on the illustrates. November they did email me the book. The story was all wrong, illustrates were okay but the illustrates in my first book was a lot better. I rewrote the book, emailed the rewrites and then she told me she didn't get them. Emailed them again and this was the first of December. And that the last of anything from them, I called and called and email and email. I'm talking to an attorney now.

So, after reading a BUNCH of complaints about Tate Publishing, which I wish I had done in the first place, I am joining what seems to be a long list of people who have had similar dealings with this company. I wrote a book and nearly a year ago signed with Tate Publishing, and bought the package that would allow me speaking engagements that were set up by this company. Under contract when my release date came, they were supposed to do a "media blitz", a 15 second video trailer to help promote my book and it was to appear on several major book store websites. Well, the ONLY thing that happened was that my book did appear on Amazon, but without a book image. Also, I ordered and paid for 45 books 10 weeks ago and still have none. I can't get anyone to send me an email or give me a phone call telling me anything.
As far as I'm concerned, this company is a fraud and I have already called my attorney. Sadly, he told me it would cost me more in legal fees than I would recover to pursue any type of legal action against Tate Publishing. Still if there was a way to hold them responsible for what they have done to me and several others, I would be more than happy to join in. If you have had similar dealings with this folks, don't hesitate to contact me. I am a Pastor, so I am trying to be as gracious and kind as I can, but still take people to task for their actions.

I have read a lot of the following reviews. As a Tate author, my experience with the company has been, sadly, very similar. First, the name of my journal-memoir book was changed from A Compilation of Forgiveness to The Script in My Box: A Journal of Forgiveness based on their dislike of the original title. Due to lack of staff, I had to edit my own book while in process. Then, the cost! At the time of publishing my book, I was attending college (master's), and I literally had "two days" to do rewrite and revisions my book before the so-called deadline. I never had any scheduled book events (from the east coast area), and I never saw or heard of tv ads being viewed of my book.
My book is about the many secrets and lies (example it includes my growing up years, teen years, marriage with kids and finding out that my husband was holding a secret years: a gigantic secret. He never wanted to actually marry me after being married together for more than 16 years. In the book, I even reference as being my highschool sweetheart. My book includes all of the events that were taken in such actions by friendly community people and families. It's written in a fine-arts theme approach of which the company thought was very strange and odd [abnormal to write in such a manner]: creative writing style. I love the art of writing, and I am a graduate of several colleges who has taken several courses of the art.
Whenever I try to reach out to their customer service number to speak to someone, I never get a callback or email. In the book, I mention about other love experiences. What I later discovered, actually, after doing my own community research, is that all these people are related -- whether immediate or distant relatives. So, I wanted to see if Tate would like to revise or proceed in allowing me to write another book with them. I am now divorced from my husband, and my financial situation has changed drastically: from rich girl to poor beggar. That's another story-book theme for another book approach. I have learned in order to give, you must receive. My latter years has been of receiving of relying on our government through no fault of my own. I have asked Tate has my book sold at least one copy, they always respond with a "no".
I have my own company brand -- that's why I wrote my book. I now have individuals and other company brands who would like to use my company brand's stuff without asking me for permission; like they are entitled to my stuff. Like, as a child, did I give the entertainment industry or book writers permission to use my personal character in some form or fashion? I have my own company brand that I've worked consistently to build: a customer service company brand. I need all of my book-sale profits without copyright infringements. So if there is any brand out there who is using my stuff, STOP IT.
I tell my audience all the time just because an individual or company is faith-based does not mean they are always reflecting the Holy Trinity of God. As a Christian, speaking to other like-minded individuals, we as humans are sinners and are not perfect in all of our ways. There is only one who is, and he doesn't live in the earth realm. No, I am not an ordained preacher by any sect or denomination [also learned that most of my husband's relatives are actual Christian preachers or affiliated with most of the nearby places of worship]. Uugh! How can I win in new life experiences of the given situations that were no fault of my own? Ex-husband's? Our children?
What you all must do is stay focused, yet mindful. That is my plan, and I hope that is your plan, too. I promise. My book was an outline of my future goals after my last semester of college (master's). I didn't know what my life would be like after college because it was my first experience of having my being without my husband. I know many authors may say this --- if people were to read my book it would change and decrease family-bonding challenges in most homes. I truly believe this and, yes, I practice what I proclaim.
So if Tate took advantage of me in some form or fashion, there is a God above who knows all and sees all. He is the ultimate judge in the case of our lives and our actions. I do believe that I should receive some form of monetary compensation for said actions. Hasn't happen yet so I'm leaving that up to him, too. People, know your purposes for doing what you do. Live on purpose, have your being of your actions on purpose, and smile on purpose to one stranger every day.

Sadly, I add my name to the long list of authors scammed by Tate. That they hide behind Christ's words is deplorable. Ordered 20 copies of my book last Oct. Nothing. Just texted the so-called Rev. Tate. His response was it is my "error" to file a complaint and that he would speak to me the next day. Two next days later, he has broken the commandment about lying. 3.5 months later, he has broken the commandment about stealing my money. STAY AWAY FROM THIS SCAM. It is built on lies and theft.
How do I know I can trust these reviews about Tate Publishing?
699,348 reviews on ConsumerAffairs are verified.
We require contact information to ensure our reviewers are real.
We use intelligent software that helps us maintain the integrity of reviews.
Our moderators read all reviews to verify quality and helpfulness.
For more information about reviews on ConsumerAffairs.com please visit our FAQ.

Thank God for American Express. They refunded my money immediately after calling and emailing several times about my lifetime author projects. I was extremely disappointed. Do yourself a favor and go somewhere else. Don't believe the Christian Hype that puts you at ease. Yeah ok!

Surprisingly things went well with Tate in the beginning. I asked them to send me ideas for the cover of my book and it far exceeded my expectations. I had a very specific date I needed my books and my promotional material and they met that. And then the wheels fell off. Terry **, my 'marketing' guy sucks. He refuses to return calls or emails. He is a derelict. He has done almost zero to help me sell my book. I have come up with ideas on my own. I hear a lot about class action suits and I would love to be a part of one. My email is **. Royalty checks and audits... hahahahahaha.

Yes I was preparing to make my last contract payment to Tate Publishing. Yesterday I received an email from someone claiming to be their vice president and director of production. The email explained that Ryan Tate had not paid any of his employees and my book would never be finished. I have tried to contact them via email and phone. All of the emails are being returned right back to me and I am only getting voice recordings on the phone. I have now found that they have been discredited (if that is the correct word) with the Better Business Bureau. I am a first-time author and this has been a horrible, dream crushing experience. This was a major investment for me and I don't know what I will do now to get my manuscript published.

I was attracted to Tate Publishing by their wonderful con and published my 6th book with them. What a mistake! Having not received royalties from Tate and receiving reviews from people who have purchased and read my book. Made me suspicious as to Tate's thievery!

Today I received an email from Tim ** from Tate Publishing who wrote the following to me: "HI. I would like to inform you that Ryan Tate didn't pay his employees and your book will never be finished. He has no more employees, editors, designers, printers, and marketing consultants, but he still keeps on selling and making promises on finishing your book."
I was confused by this email since Tate had already published two of my books so I emailed and left a voicemail for Terry ** plus I replied to Tim **. I have not heard back from any of them so I don't know if Tate Publishing is still open for business or not. I ordered 100 copies of my latest novel from them on November 16, 2016 using some of my unused Credit that I had with them and I still haven't received the books. I placed the same order with them two months earlier but Daxton ** forgot to place the order. Today I checked on the order via their website and it said the order number was invalid. I emailed Ronnie ** (ASR Team Leader) several times and I got a reply that his email account was cancelled. Lately he hasn't replied to my emails so I wonder if the email I received today from Tim ** is true.
I called Daxton ** today and was directed to Terry ** voicemail and he never returns my phone calls for book order inquiries. Tate Publishing sends me emails about two to three times a week asking me to buy more books from them but I laugh each time I receive one because they still haven't shipped my books from the last order I placed. My first book I published with them went smoothly but my second book did not. They screwed up getting it on amazon.com and barnesandnoble.com and they still never made me a Facebook page for either book like they said they would in the contract. In addition, they never made a video trailer for my second novel either. I found a new publisher for my third and fourth novels and they are all American citizens and are very responsive to all my needs and everything is going smoothly.
I just wanted to warn people about this email I received from Tate Publishing today and I wonder if they are still in business. If they are I want to know why I received this email and I also want to know why no one from Tate replied to my emails and voicemails I left with them. I'M NOT HAPPY WITH TATE PUBLISHING!!

I submitted a manuscript 8 years ago but never signed a contract or paid the required fee as it was just too expensive. Throughout the years, I've received numerous notifications that the company was still interested in my manuscript (which helped to keep alive my dream of one day having a book published). In November, Tate ran a special and I paid the required amount.
Shortly after that (due to not receiving regular correspondences from the company), I discovered where the company had not be endorsed by the BBB. I contacted Tate and requested to be released from the contract and to have my money refunded. I was told this was not possible. A person in a management position assured me that the project manager would be in touch and to let her know if this did not happen. I've continued to be in the dark about my book, and feel that I have been scammed. In fact, I received an email from an employee today stating that Ryan Tate had not paid his employees and in fact had no more employees and that my book would NEVER be completed. :(

I got as far as editing sent, which was very short. When I tried to sent back final editing along with the consent form, I received email from my production manager for weeks stating that he didn't receive my final edited manuscript and consent form. Eventually I began to call him, always leaving voice mail and never getting a return call. A few days ago, I received the notice that the receiver is permanently rejecting my emails.
Last week I received an email from Tim ** stating that jobs were coming back to the U.S., which led me to believe that Tate had outsourced their business. I had explained to ** that I had recently sent the completed manuscript and consent form addressed to my project manager at Tate in Oklahoma. Now I'm guessing that it's in some big pile of mail for people who don't work on site. Well, today I received email from ** explaining that my book will not be published and that Ryan Tate has not been paying employees. So, I take this to mean that there's not hope in getting published with Tate.
Actually, this is my second book with Tate. I published with them last spring. My old title doesn't exist on the Tate site but is offered at Amazon and Barnes & Noble. I wrote ** and asked about a refund and don't expect to hear anything promising. Therefore, I am completely on board for any of you who have been taken for a ride with Tate and would like to get your money back. I paid $1400 for the first book and $650. for the second one, with the promise that I would get free publishing for life after the second book is published.
One thing I thought was really suspicious about Tate is when my project manager stated that I had 2 weeks to send in my final manuscript and consent form, which I did and which he never acknowledged. That doesn't sound professional to tell an author they have only 2 weeks. With my first book, it was the same. They took a few months to actually publish it. So, I fell for their low life promises twice. I've never received any compensation for my first book. I know I've had sales from Amazon and Barnes & Noble. Tate never sent any kind of sales records my way.
I have to comment on the so-called Christian side of Tate. I wonder if that was all part of their scam, knowing that it's easier to build trust when you're Christian based. That's for them to explain I guess. I'm glad to see that there are so many willing to tell their sad Tate story. I sincerely hope that everyone who puts a lot of effort and heart into telling a story gets success elsewhere.

My name is GABRIEL **. I'm a Tate Publishing author for 3 years now. I've read some pretty concerning negative reviews for this company. My personal experience with Tate Publishing has been great. They're very professional and overall it has been a nice. They gave me a chance when many other publishers did not believe in me. I will stay and support Tate Publishing. Thank you.

After reading all your reviews, I now realized that Tate Publishing is a fraud! I thought because I'm living in Vienna Austria that is why they don't care about my complaints but I have seen that I'm not alone in this fraudulent company that claims to be Christian. My book was published on the 15 September 2015 and it's available on Amazon and Barnes & Noble plus other websites. Around June 2016, I received via e-mail the detail accounts of sales of my book, telling me that they sold only one book.
I knew that a lot of people ordered my book from Amazon because they will make selfie with my book and tag me on it in Facebook but Tate Publishing said they sold only one book. After selling the first order of 300 copies of my books, I ordered and paid for 30 books to fill up my books for a book signing event since 31st of March 2016 up to date, I have not received anything. In three months time it will be one year I ordered for books. I have thousands of series of e-mails conversations, they kept lying to me that they had problems with their printing machines.
After sometimes they said that the machine is ready and my books would be shipped in eight days. Months will pass and I didn't receive anything. I once tried to threaten them with a lawsuit and they sent me a FedEx tracking number, telling me that my books has been shipped; I was happy. After some weeks I tracked the shipment with the number and saw that the shipment was still in Oklahoma, it did not moved an inch.
I wrote an e-mail again to complain and I got a reply from Rhea ** that my package is still with them at the company, that they are still waiting for FedEx to come and pick it. I asked why I received a tracking number telling me that my order has been shipped? How can you have a tracking number without shipment? His answer was that they normally develop a tracking number in their office and send the informations to FedEx before they would come and pick up the package.
Then I asked him, "How long does it take a courier services like FEDex to come and pick up a postage, as far as I know it takes only the next day for any courier service to pick it up. Since then I did not get any answers from them and they wouldn't pick their calls or return them. I have written to Stacy ** who normally replies all my e-mails but this time, I did not hear from her too. In the contract, it's written that after I must have sold 2,500 copies of my book, I would be entitled to get back $1,790.00 I initially paid as a Publicist cost.
They intentionally doing this so that won't be able to reach the goal of selling 2,500 copies of my book to be able to get my money back. I went to see my lawyer and he told me that I can not sue an American Company from Europe. Please I need help from any of you guys that wants to do a class action lawsuit to include me. You can contact me through the title of my book " Beyond The Borders Of Life And Death" on any social media.. Facebook/ YouTube/Instagram/Google. I need to cancel and withdraw my book from them and actually get all my money back. We must give accounts of whatever we did on earth and hell fire awaits anyone that lied in the name of God.

My mom and I published our book, Unspoken Secrets and Quiet Whispers through Tate Publishing and the communication and requests had been satisfactory up until now. Communication and request for service has literally stopped. I have gotten a general explanation from Terry ** as of why there has been no responses and that was Tate Publishing is restructuring and in the near future, we will be notified of the new way of business. That statement "in the near future" doesn't sound promising. We need to find out if this is a breach of contract so we can move forward.

I would agree that there is nothing more to add to what has been said except to say that it's sad this company says they are Christian. I would like to contact other authors about a class action suit but not sure how to do this. Please contact me if interested.

I am in the same boat as most of you, but maybe I'm one of the luckier ones. I bought a $798 package for publishing, and free future ones. Deal, right? They were so on it for the first few months, then one day my worker disappeared. After reading all the blogs I believe this is how they do it, make you think they are publishing your work then just stop. My first edit was a JOKE... joke joke joke. They put a comma after every single "and" and gave it back to me. After talking with someone, they gave me a real edit and I have to say I was impressed. But then it stopped! Production literally stopped. The only one who talks to you is Stan, who passes you off to people who don't do **.
After about 15 requests for a refund for their breach of contract, I have filed a fraud claim through my credit card company and I am PRAYING they rule in my favor. Thought about small claims, but living in California would be a long trip to OK. It's just so wrong. This is an online church scam and you know what? Let them answer at the pearly gates for their thievery. I've considered the good edit worth my $798 and am going to CreateSpace. This is where you need to go. I self-published a children's book through them and get royalties all the time, something Tate is accused of not doing as well. Hang in there if you've been scammed, remember karma is real and although we don't always get to see it prevail, it does come around. PS If anyone gets together a class action law suit, find me on Facebook under Susan ** in California!

I signed a contract with Tate Publishing; like so many others writing a review, I was promised marketing assistance, outreach, appointments relating to book signings and media blitz. I have received no such assistance. Now, they will not return my emails or telephone calls. At this time, I do not know who handles my account. I ordered books months ago, Tate charged my credit card, and to this date I have not received any books. If anyone is interested in hiring an attorney and doing a class action lawsuit. There is strength in numbers and with so many complaints, I am positive, a lawyer would be interested in reviewing our case.
This organization calls themselves Christians with values that reflect this philosophy. Not so. They should be ashamed of themselves. I feel so sorry for all of us that believed in what they sold and what their contract indicated within the legally binding dialogue. We have a case because we have contracts. We should put Tate on notice and let them know we are serious and they cannot keep cheating innocent people who believe they have talent and a wonderful book!

I submitted my manuscript to Tate Publishing in the 3rd Qtr. of 2015. I immediately received emails and was feeling pretty comfortable. At this point, when I did not submit to purchasing all the bells and whistles, the customer service died in a rat hole. My manuscript was put on the slow train to completion taking three additional months to complete. The documentation department put my book of "poetry" through the Chicago Manual of Style, accepting all suggested changes. WHAT! My personal editor and I spent a total of thirty hours each editing every line, comma, spelling, etc.
Sent the manuscript back with 1100 plus changes made by Tate, to find out they didn't care or understand. The person editing my manuscript did not know or understand what an ellipsis was. I had to send instructions and explanations for what an ellipsis was and the correct spacing. The paper required three additional revisions, with no correspondence from Tate, except - you have X amount of days to proof your document and return it to us.
My manuscript then went into production - printing - FOREVER AND EVER. It came time for me to purchase books and have a print run. I selected a special they were having that included a starter set of bookmarks, poster to "Meet The Author", and other advertising material. The books did not arrive in time for the Writer's Conference I was attending and planned to sell my book. I had to scream and yell to get the books there on the very last day. They just don't care. It has been four months since that date, and I have yet to receive the materials that would help me promote my books. Needless to say, I have gone elsewhere to design and purchase bookmarks, brochures, and other marketing materials. My two subsequent books are being self-published, and I am in control and know exactly when my books will be released and what condition it will be in when released for sale.
I wrote a nasty note to the Vice President and all I received back was an email yelling at me. No apology for ruining my book events. I had postponed my Book Launch Party three times until no one cared to attend anymore. They have yet to fulfill one obligation, promise, or courteous phone discussion with me. Employee after employee left the firm and the customer is expected to pick up the pieces and move on, go with the flow of mismanaged business who doesn't know the meaning of the word customer service -- If they had to print customer service it would probably be misspelled.
This company is the most unprofessional business I have ever come across. I have owned and managed several companies, published several books, and trust me... It is less work to self-publish than to scale the walls of Tate Publishing where you end up in a "do-it-yourself" mode anyway. They do nothing to assist the writer in advertising. My Facebook page Tate prepared for me is an embarrassment. How can this company remain in business?
I am in the process of obtaining an attorney to remove my publication from Tate. I am embarrassed to have Tate Publications connected with my name and publication. Their excuse for not providing me with the printed materials I paid for in the printing package is "We are having problems with our printer." What? They are the printer! Evidently they can't even work and coordinate amongst themselves.

I decided to publish my manuscript with a company that professed to be a Christian organization and who after speaking to Marketing early in the process gave the impression they were a company of their word. I was told Tate would "Move mountains to get my book out to everyone and do everything possible to keep me as satisfied customer." I was never more mislead! If there is a book out there somewhere titled "How NOT to Give Good Customer Service After The Sale" subtitled, 'Just tell them what they want to hear!' I'm wondering if someone with Tate has read it because after my first encounter it's been a grueling uphill climb since to get answers to my questions or have them resolve issues with printing or get someone live to talk to.
I have reached out to Tate and despite leaving voice mail after voice mail with my assigned ASR requesting information, I get no return calls. I've sent several e-mail but rarely are they answered. It's frustrating to be left in the dark and not have anyone from their organization even attempt to reach me. I've even included the "Higher Ups" in several of the e-mail and despite including that level of staff I still get no response. You would think that if a negative message was sent all the way to the "Top" someone there would respond, right? Nothing!
I received my first check which I immediately doubted was correct. I called and left a voice mail with the ASR at the time... which has changed three times since I started the process... questioning the check amount. I even went as far as telling her that I had the names, addresses and phone numbers to the family and friends I knew had gone online and ordered from Tate and could prove the calculations were wrong. She never returned my call but instead sent me an e-mail letting me she would investigate and get back to me. It never happened.
I got my second quarter check and again was suspicious about the amount. I called again and left another voice mail as well as followed up with another e-mail. No response to that request either. I did however receive an e-mail letting me know that I would be receiving my third quarter check within a couple of weeks for X number of dollars. Two days later I received another e-mail indicating that there had been an error in accounting and my check would be more than the first e-mail revealed and would receive it within the next couple of weeks. This immediately made me suspicious about the previous two check amounts that I doubted were correct.
By the way, it has been nearly two months and still no delivery of the third quarter check. I contacted the ASR again via e-mail because she never ANSWERS HER PHONE. She apologized via e-mail and informed me she would forward my information to their accounting department to verify my mailing address. (I've lived in the same house for 22 years) I've waited and still nothing. I contacted her again and found it ironic that the e-mail response I received from her was the same response I received when I doubted the amount of my first check. The words used in the response were EXACTLY the same response a prior ASR had used when I questioned the amount of the first check. Word for Word, exactly the same which lead me to believe it was a pre-formulated e-mail response, a form letter in hopes of calming down any frustrated authors who have viable legitimate complaints.
I have called and left voice mail with Terry ** who ironically states if I have an issue with distribution, please contact ASR--which is ridiculous because ** never answers her phone and lately not even her e-mail. I recently received a bulk e-mail from Terry ** who requested I stock up on books and by ordering 300 will become a Publisher for Life. However I can't get them to answer my phone calls or respond to e-mail. Why would I trust you now?
I have finished the manuscript to my second book and have it ready for review by a publishing company yet Tate is willing to forfeit my spending a fair amount of money ordering 300 books to become a Publisher for Life but can't get it together enough to send me what is owed to me. Tell me, where is the customer service that Tate staff bragged about when I first came on board? What became of the promise of "moving mountains to keep me a satisfied customer"?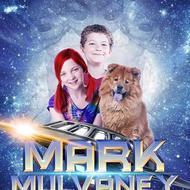 My publishing experience with Tate has been a nightmare. My first in a series of books about a little boy from Tennessee, Mark Mulvaney and The Other Voices, was the "baby" I entrusted to Tate Publishing, in belief that as a Christian based company I would be treated with respect, fairly and with integrity. That was the total opposite of what happened and is continuing to happen by contracting Tate to do my book. I went under contract in July 2015 and my book was never released until Nov 1 2016. During that time and long wait, the illustrations came out horrible and had to be pulled from the book - example: my boy and his dog had an incident with a neighbor's cat. The illustration was to be of the boy flying over his bike handle bars as he hit the cat, which the dog had chased from the bushes. My dog was supposed to be a mixed breed = half golden retriever and have red chow chow - I got a 2 headed dog!!!
And that was the book's first illustration. It went downhill from there with the other 9. The illustrators clearly were not familiar with domestic animals, nor the culture of the US southern states and that was painfully obvious. My cover art - had to be rejected three times because of issues with the person I was dealing with not correctly comprehending English or US Culture! My main character is a 10 yr old IRISH kid with black hair and freckles. His dog which is described above, and a girl with long strawberry blonde hair in pigtails. I included a photograph of each character with my illustration description. My cover came back with a golden retriever dog, a middle eastern ethnic boy, and a girl with COLORED in Bright RED hair! (see photo below).
That was on the third rejection after numerous phone and email conversations attempts to explain my concept! It was a horrible hot mess that I finally had to cut the little girl out of the cover completely. I got my first book order late, and missing all marketing materials. I have been attempting to reorder for 2 weeks and cannot get any answer to my phone calls or emails. My contact person has changed so many times I have lost count and have NO IDEA who I am working with at the moment. No one is answering any emails or phone calls at all. I have no commercial trailer as promised, and my book went live in Nov 1 2016. I have no book signings or events even though I sent them pages and pages of contacts and included phone numbers and people to contact who told me I would be welcome to do an event any time!
I am thankful that I had the wisdom to copyright my literary work prior to submitting it to Tate, but the shill they pulled was to copyright the layout and cover art along with the deplorable illustrations. Getting a website has yet to happen - (I spent 3 hrs the day of release and put up my own). My Facebook page was a 5 day process of getting them to fix the artwork cut and paste they did that was horrid. And the distribution of my book is showing "pre-release" status on Amazon- yep, screwed me royally over the holidays sales weeks with that one.
Those are just the bigger issues folks. I have over 60 pages of emails and problems with this company. They are the least reputable company I have ever dealt with. The lack of integrity, honesty and respect for the authors is blatant. I have requested to speak to supervisors or someone in authority numerous times and all I get is the name of a new "contact" person days later! Not happy with Tate in the least and will be pulling my work from them shortly via a lawyer. They are in breach of contract in my estimation and I would never recommend them to anyone.

Frigidaire refused to post the following review when the company solicited me to provide one. The reason they refused to post reviews were frankly B.S. 1st Review - Lock on door broke after 8 loads. The lock broke on door and I couldn't use it for about 6 weeks BECAUSE that's how long it took for someone to come out to fix it. The warranty process is horrible! THEN the customer service rep try to sell me an extended warranty. If this STUPID thing breaks again I'm going to eat the cost and buy another brand. 2nd Review - Getting worst. Refused to post my negative review (ABOVE). Washing machine broke after 8 loads and going through the warranty process took 6 WEEKS!! Provided more info about problem on last review but I too sick of Frigidaire to take any more time. I would not recommend Frigidaire products to anyone.

There is no sense in my regurgitating my complaint against this company. It reflects many of those who have already posted their grievances so it would be a total waste of time. Instead, I am writing this review to inform all of you authors who have been scammed by Richard Tate and Company of some new information I have secured in an effort to recover the money that this company owes me. First of all, this bunch of crooks have covered themselves thoroughly against lawsuits by inserting a clause in their contract indicating that our only recourse is through arbitration. They are in control of the board of arbitrators and have made the cost of doing this so high it would not be financially wise to take this avenue of pursuit.
Instead, in speaking with several Attorneys from the Mustang-Oklahoma City area, I was advised to go through my city's Better Business Bureau and they, in turn would submit my complaint to the BBB in Mustang or Oklahoma City for handling. The Attorney that I spoke will represents the Oklahoma City BBB and assured me that our case would be handled. In the meantime, I have gotten in touch with the Attorney General of the state of Oklahoma and, at the present time, this is ongoing and will take some time to resolve. I noticed that many of you have voiced the possibility of entering into a class action suit against Tate. I have not as yet pursued this possibility to determine if this is a viable approach to recovering money owed to us, but I am willing to give it a try if there is any possibility of success.
My email address is **. Please do not write to me unless you are serious about pursuing this method of recovery. One Attorney that I spoke with told me not to wait too long to take legal action as there is a Statute of Limitations attached to this contract. Once it has run out, there is nothing that any of us can do to recover our money.
I am waiting for a response from this Attorney who said that he would get me that information. If any of you have any ideas that you feel are better than the ones I have presented, please let me know. I am determined to get back every penny of the money that I have been bilked out of. I will let no stone unturned until I have exhausted every legal and ethical way possible to recover my $7,300.00. If all else fails I will put LARGE ads in Mustang, Norman and Oklahoma City papers warning prospective authors about Tate Publications and their unethical and illegal business practices. I, for one, would like to see them go out of business and the sooner the better.

My experience with Tate Publishing has been pleasant until about a month ago. Things were progressing as planned, I thought. I received my first order of books and have sold forty or more myself. I ordered promotional products on October 26, 2016 and have not received them, although I paid for them. I ordered more books on November 15, 2016, paid for them, and have not received them yet. Their excuse was, the printers are behind and are working hard to get everything printed. The launch for my book was supposed to be on December 20, 2016. I was told that it would be on the major websites, such as Barnes & Noble and Amazon. I went to those websites and there was nothing.
I have been calling (leaving messages) and emailing for several weeks now. I have not received one word from them. I look really stupid right now after telling countless people it will be available in e-book form on the 20th and available to purchase. I have seen nothing, yet, to back that up. What do I tell potential customers? I am praying things will work out, but I am losing faith.

I presented my manuscript to Tate, fully edited, with my original collection of poems and photography from several photographers. I did the format, and chose the colors, etc. The book was complete and I was told the first copy was sent to me on November 25, 2016. The made it clear that it would take 5-10 days to receive it. Well, today is December 20, 2016 and NO BOOK RECEIVED.
I wrote to my project manager who was always good at getting back to me when I emailed her. NO ANSWER. I tried again, several times, and decided to call. The only reason that I didn't call from the very beginning was because my project manager made it clear NOT TO CALL but to EMAIL. When I called I was told that Tate was having technical issues and to leave a message. I did not get a return call, and called again several times with the same voice at the end telling me the same.
A lot of work went into my book. Since I do have my finished manuscript, I'm thinking of finding another publisher. First, I must wait to make sure Tate has abandoned me and my book. TATE is probably in financial trouble since they are being sued by so many. What they need to do is 'fest up' and tell everyone what the problem is instead of simply ignoring us. Let's hope that Tate will DO THE RIGHT THING and be the CHRISTIAN COMPANY it represents itself as.

My first book was published with Tate only with minor delays. However, just as the book was going to production my production manager left Tate Publishing. A new project manager was assigned, who contacted me by email. I immediately contacted her thanking her for the heads up on the change and requested a status update. There has been no replies from her or any other member of the Tate staff. This is clearly a systemic problem many are experiencing, including myself. Given the number of complaints, I suggest we consider a class action lawsuit. We should at least consult a lawyer.

There are many negative reviews about many companies and organizations. People who are upset often take the time to post negative reviews. People who have positive experiences often don't take the time to post positive reviews. I wanted to say how I really feel about Tate Publishing. They have done a lot over the past 6 years to help me as a new and continuing author. Their cover design, help with marketing, commentary, positive focus, and continuing help have been excellent.

I submitted my manuscript in November 2015. The editing and revision process was okay. I was not completely satisfied. The sample covers were not what I asked for, but I needed to get the book completed. Once the book was available for print I placed an order in June 2016. I was given some opportunities to setup book signings but I had no books! I spent hundreds of dollars on advertising and publications for the book signings but I never received my original order. I placed another order with Tate which was shipped to the wrong address. I never received a phone call after calling numerous times. I never received an email back after emailing several times. I was told by Facebook Messenger from some executive that he would personally oversee my replacement order. That was over 5 weeks ago and no answer, no reply and only a few books from the several orders place.
If anyone else is interested in a class action law suit I will gladly join in for lost revenue, lost time and lost capital that I invested! My wife and I invested a lot of money into this ministry project and we have very little to show for it. I hate to say it but this company lacks integrity and devotion to customer service! Tate does not realize that people put time and effort into their work. Writing this book was my life for several months. I couldn't wait to get back to my office and write some more. I have many more books I have to write but who can you trust?!

Unfortunately I have to add my negative comments to all the others. My first book was published behind schedule, but it was well done because Dr. Tate himself worked with me. I finally got a good editor after the terrible job done by the first one. I've also had very little marketing help, no website or trailer as promised. The second book has been a real disappointment! Paid $500 extra to get a 90 day rush and it's not even gone to print yet. I really needed it by December since it's a 365 day devotional. Since Dr. Tate had helped me before, I thought they would keep good on their commitments, but he's never replied to me about this one. DON'T GO WITH TATE UNLESS THEY CHANGE THE WAY THEY DO BUSINESS. I'VE NOT HAD ANYONE CONTACT ME ABOUT MY CONCERNS FOR weeks on end.

Like so many other authors, Tate Publishing has not met its obligations to print my book. In April 2016, they cashed my check for $1070.00 to print 500 hardback copies of my new children's book. I keep getting excuses, but not a single book! They will NOT refund my money! So, here is what I'm going to do. On Thursday, January 12, 2017, I will be in Tate's office to protest. I know that there are many other authors who have been ignored, as I have. I read your complaints online. If you are fed up with this company, meet me at Tate, in Mustang, OK at 9:00 a.m. CST. I live in California, it will be a drive, but I would like to meet other authors that have been abused by Tate. I have an idea that I would like to run past you. My email address is **. Contact me, if you are interested in what I have planned.
Tate Publishing Company Profile
Company Name:

Tate Publishing

Website:

https://www.tatepublishing.com/