Tate Publishing
Mustang, OK
Consumer Complaints and Reviews

When Tate first called me, it was like I had won the lottery! I felt so proud of becoming one of the 4%. My children's book was special, as it was written after my daughter had her 2nd heart surgery. I was filling a niche. I knew it would be hard to publish a children's book about Down Syndrome, but I had tried and succeeded.
After trying to figure out how I was going to come up with the money, it finally happened. I was in the start of the process. It took a year... a long year. I wasn't happy with the illustrations, but what could I do. I had already told them No on 2 other "sketches". I felt like maybe I was being too needy. So, I let it slide. Then came the Kindle version and the read-along in the back of the book. I took my oldest daughter who was 9 at the time (she's now 19) to Mustang so that she could be the voice on the audio book. I was able to meet everyone, and things seemed like they were going well. My book came out in March of 2008. I was beside myself with joy. It was smaller than I had imagined and at a price of $8.99 and a soft cover, I was hoping people would buy it.
Then the "marketing" started. Well, a press release anyway. I did get a couple radio spots and some events at bookstores. The articles in the paper were pretty cool too. Then... it stopped. It was a good couple months, but then my rep did nothing. So, I took it upon myself to do my own marketing. I spoke at Down Syndrome Walks (also known as Buddy Walks) and got my name out there. Then I was invited to speak at some of the Walks. Each Walk I went to (Oregon, California, New York, Arizona and Canada) brought me out and paid my expenses. I was able to reach thousands of people with my message. I also had a couple TV news spots and spoke at several different schools. But, let me make this clear... if I wouldn't have reached out to these people and marketed myself, none of this would have happened.
The only thing I ever got from them were constant emails about buying new books, or buy this bundle and get a webpage or a commercial spot. I had already forked out enough money, I wasn't going to fork out anymore. My royalty checks? Ha! Every time I got one I would take a picture of it and say "book the cruise!" My largest was $60.00 and then they became less and less. They started coming in at $.42. Wow. And with all the marketing I did for myself? I have no idea how many I actually sold. I went on the website a couple months ago and to my surprise, they went belly up. Now what the hell do I do? Is it in limbo? Why are they charging $50 to get the PDF file to our book? It's our damn book! This is complete BS. How Christian they are. If there's a lawsuit, I'll sign on.

Tate Publishing didn't just close the door on their businesses - they also closed the door on their authors who had a contractual agreement with them and I am one of those authors. I received an e-mail in January stating that Tate will no longer be accepting any new authors or artists, but it said nothing about their agreement with their existing contractual authors. I became a Tate Author in 2009. As a new author, I was required to pay $3,985.50 if I elected Tate as my Publisher.
My contract included a Website to be designed and hosted by Tate for the life of the book, required to submit second work or book to Tate before submitting to another publisher. If accepted by Tate there would be no upfront cost to me as before. Marketing was to continue for the life of the book. But, I found their marketing efforts to be limited other than book signing events. Anything past that had a price tag. It wasn't about promoting authors and their book but about selling authors marketing tools or promotional offers. I was misled. Marketing was really left to the author unless we wanted to invest more money.
I always questioned the accuracy and/or truthfulness of the royalty calculations. My royalty checks were few and far between and amounted to very little or just pennies. I did not hear from them quarterly except on occasions. I really never knew over the years the actual number of book sold. Without question, I feel defrauded by this company. Without notification my Website had been removed, books removed and/or cancelled from some sites. The author information under my name was gone. All of this with no notice from Tate. The loss was great!
I want to be reimbursed for my losses including the nearly $4,000 I paid to Tate in good faith. I will not agree to let them out of this contract and walk away with the thousands paid to them and leave me with no publisher and no access to book production. When Tate closed its door they defaulted in the contractual agreements they had with me. I have contacted the Oklahoma City Attorney General and filed a complaint. And, if a lawsuit ensues, I requested to be one of the complainants.

I published through Tate Publishing a couple of years ago after giving them thousands of dollars to do so. I ordered, paid even more money to them and received a stock of books which I sold. In January 2016 (more than a year ago) I reordered and paid $840 for more books and for the cost of delivering them to me (for which they charged $440). They were never delivered. Each time I sent emails asking when they would be sent I got no replies. When I tried to phone I got no reply and no one called back. Yet at least 2-3 times each month for the last year or more I received from the marketing team at Tate special offers 2 for price of one, three for price of one, and all sorts of enticing offers to purchase more books.
Then we receive an email saying "sign this form releasing us from all our responsibilities and the right to make no refunds, and send $50 with it and we'll send you your print ready files." I already have the print ready files so why would I pay for more copies!!! Also the so called royalty checks - well what a joke. No transparency and just a load of nonsense. Another thing, Tate Publishing never once provided a receipt for the payments made. They just take your money over the phone using your credit card details.
The long and short of it all is what they were doing is just ripping off money from authors and piling up the cash knowing they would bail out and run away. Shame on the Tate family! Shame on the CEO Ryan Tate and shame on Trinity Trinity Tate-Edgerton because I wrote to both of you (numerous times to Trinity) and yet you cheated me. And by the way, I am still waiting for replies! Shame, shame, shame. If there is ever a class action mounted I will certainly be after you! But know this, God above has been watching and you will have to answer to Him one day! Woe to you. What you sow is what you'll reap.

This was supposed to be a Christian company so I trusted them to deliver the product they promised. From the very beginning they seemed more interested in making money off of me than in selling my books. I paid thousands of dollars to publish my book and it is no longer available. It was on sale for two weeks then became unavailable. They did not live up to a single promise. So if there is a class action suit I will gladly sign on.
I've been trying to find out what is going to happen next but the website says we have to wait for them to find a new publisher for our books--which they can't or won't do, or we have to sign an agreement releasing us from their contract and from any liability. In other words, they don't have to give us our money back or hold up their end of the agreement.
Am I supposed to walk away from all the money I spent? Even though I did not sign the agreement releasing Tate from liability, I went ahead and published my book with someone else. I went to AuthorHouse and Page Publishing and all they wanted was my money. One company even tried to sell me a publishing plan that was over $11,000 even after I told them about Tate Publishing. These people are 100% heartless, I swear. I eventually found NewBookAuthors.com and was able to publish my book. It is now on Amazon Kindle and CreateSpace. It took them less than a month, after almost six months of trying to get Tate to follow through after taking my money. If Tate Publishing wants to sue me for their breached contract and the money they stole, tell them to bring it on. No judge in his right mind would side with those thieves.

I signed a contract with Tate Publishing in August 2014, however, after my book was 'printed' Tate sent me their 'Guide to Marketing' which sent up a slew of red flags and resulted in my decision to Terminate my contract with them on June 16th, 2015, 3 weeks prior to the release of my book. Imagine my surprise when I discovered that Tate Publishing, LLC submitted my book to Amazon. com, Amazon.com.uk, Amazon.com.fr, Abebooks, and Deeperselling, as well as to a company in Berlin who was giving away free PDF's of my book... after I terminated my contract. It's taken me nearly 2 years to get my book removed from Amazon.com and Deeperselling.com, still working on the rest.
Yes, Tate closed their doors in January 2017, but for those who have published with Tate, google your book to see where Tate submitted it, you probably had sales that Tate never paid you a royalty for. I terminated my contract with them and they still submitted my work to online markets. I'm glad I terminated when I did. I would hate to think that I paid for books that I would never receive since Tate closed their doors this year.
How do I know I can trust these reviews about Tate Publishing?
744,488 reviews on ConsumerAffairs are verified.
We require contact information to ensure our reviewers are real.
We use intelligent software that helps us maintain the integrity of reviews.
Our moderators read all reviews to verify quality and helpfulness.
For more information about reviews on ConsumerAffairs.com please visit our FAQ.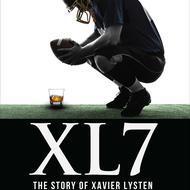 I am a client of Tate Publishing. Or rather, I WAS a client before they went belly up. If it would have been up to me, they would have been belly up a long time ago. They call themselves a Christian organization but they sure didn't treat their customers very Christian like. At least they didn't treat me very well and as far as I am able to notice, I am far from alone.
In 2014 I published my first book with them and I even signed a contract that stipulated they were going to do all sort of things to help promote my book. They did nothing. The only they did as far as promotion goes was to send out a press release. Now they did promote their services a lot. I was constantly receiving emails from the person who was assigned to be my liaison with the company and this person was trying to sell ME books. I was under the impression that publishers are supposed to sell books to people other than the person who wrote them.
Then there are the royalties. Like I said, this was my first book. Nobody knows who I am, still Tate priced it at $21.99. How is an unknown author going to sell a $21.99 book when the people buying it, has no idea who I am? I received a grand total of 4 royalty checks. None higher than 80 cents. How can a book selling for $21.99 net me a royalty of 80 cents? Even the eBooks would have netted me more than that. I purchased an eBook for somebody who was going to review my book for me. I know what I paid for it and I didn't receive a nickel for it. That leads me to believe that they were keeping royalties not only my royalties but from all of their clients. That wouldn't surprise me because of the circumstances behind their closing. From what I read, they owe two million dollars to someone.
I had already made the decision to not do business with them anymore before I began work on my second book but that was before I found out that they were having troubles. I was talking to another publisher's representative when I found out that Tate had closed. They didn't even bother to contact me. When I emailed them, they told me that they are going out of business and they want ME to pony up $50.00 for my files. WHAT? Talk about your nerve. I wish the Oklahoma Attorney General would do an audit of this company. The bankruptcy laws might protect them from any financial responsibility but not criminal.

I gave Tate Publishing $998.00 to publish my book and now their doors are closed and I have no book published. So, totally not fair. Now maybe if they had returned the money that I can now say they have stolen then maybe it wouldn't be so awful, but no, there is no money and no book. I am so upset because more than likely I will never see that money again. This company never should have taken money from anyone, knowing that the company was in trouble. This is why the world is such a mess, because even with a signed agreement people still get screwed over.

I am disabled with many medical conditions. Tate published my children's book. My final proof to them is not what they printed or what I signed off on. I sold many copies to this day. I will never know how many exactly. They never paid me a dime in royalties. It breaks my heart. I really could have used that money to help pay for my medical expenses.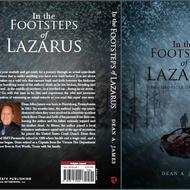 I am a first time publisher with Tate Publishing and have published one book through them which was an autobiographical account of a near death experience that I had when I was fatally injured in an automobile accident. I was quickly accepted by Tate who found that the extent to which I had prepared my manuscript required nearly no editing on their part. The cover design was done by their artist and the book was quickly put into print. I was given very little assistance in terms of publicity and marketing, which was not what my contract stipulated.
There were numerous delays and other issues with regard to receiving royalties: numerous times I would receive email from Tate reporting that I had earned a specific royalty which was then either sent to a wrong address or was so delayed that another check had to be issued and resent. I have still not received the last check that I was emailed about, nor have I received the related tax documents that I needed for filing 2016 income taxes.
The statement(s) made by Tate Publishing in which they stated that they were NOT going to abandon their authors is, in my opinion, untrue... In my case. At no time did they offer to help me acquaint with another publisher. Now I am left to my own devices in the search for another publisher. Additionally, Tate actually has the nerve to request $50.00 in order to search out, locate and send my file to me. As far as I am concerned, I have already lost enough money to them and I do not believe that they should be allowed to extort monies from customers that they already owe money/goods and/or services to.
I have no way of calculating just how much of a financial loss I have experienced due to the manner in which Tate has mishandled their business affairs but two friends of mine work in a nearby Amazon Distribution center and came home a few months after my book first went public and excitedly told me that they had seen at least 2,000 copies of my book at their warehouse. At first I was excited by this but now I find myself wondering if Tate kept monies that they received from Amazon or other bulk dealers... Because I sure haven't received any more than $85 dollars in royalties since first signing with Tate. I can certainly understand why a class action lawsuit is being filed against Tate Publishing.

I am an author with Tate Publishing in 2014. My book was published and they promised in a contract of a website for life and books available through them as well as Barnes and Noble and Amazon. Now they have made money by selling all of the authors' names and books with another company. For Tate Publishing to want us (authors) to pay again ANY MONEY now is ridiculous. I will be contacting the Oklahoma BBB and the Oklahoma Attorney General about this and a class action suit is what I would like to join if anyone wants to contact me. Sad that a Christian publishing company would behave like this. It's back the MONEY... THE God that everyone worships! So that is what I'll attack... Their money.

I am not an author, but read about the problems. (My friend is the Author) No suits at the time of my order. I went on-line January 5th to purchase his book from Tate. On the 2nd attempt, an order went through. To date, I have NOT received the 1 BOOK I ordered. However, I saw on my Credit Card statement that I was charged for 2 BOOKS. They got my money BEFORE CLOSING THE WEBSITE, but no refund had been sent to me or sending of BOOKS have occurred. The company seems very dishonest. Bad Character, lacking integrity. I WOULD PARTICIPATE IN ACTION AGAINST them, for the consumer side of the matter. There could be others like me out there.

I signed on with Tate and my book was published. I ordered 40 books to start and received them within a month or so. Then when I ordered my next 100 (500 dollars), the company closed like two days later, so that was cool. They took my money and acted like all was well. They quoted me a 4 week lead time on the books. I still haven't seen the books, any of the royalties for books that I sold (which were plenty) and they want to sell me back my manuscript for 50 dollars. So it will be a miracle if my book ever gets back into the market.
Ryan and Christy market their business based on "Christian principles". Christy now has her own publishing company called Lux Creative Concepts, or Lux Publishing. It is registered in Mustang, Oklahoma like her husband's company. I guess they aren't finished with the publishing business? I would sooner play in traffic than to do business with anyone in their whole family. I have filed a class action suit with Morgan and Morgan law firm (forthepeople.com). I encourage anyone that wants to be part of the class action to contact them and let them know. It would be very nice if folks were able to recover some of what has been taken from us.

My experience is similar to the above. I'm a first time author. Emailed my book on my contract date which was Dec. 28, 2016. I actually talked to an editor who never hinted at their closure. My book is still with them as is my money. This is SOOOO disappointing. I would participate in a class action suit.

I published a book with Tate Publishing that was released in Nov 2015. I have not received any of my royalty payments. I paid Tate Publishing to publish this book. I have try to contact them but get no results. If anyone is going to do a lawsuit I would to get in it. Please contact me.

Signed a contract with Tate Publishing last year in May. I thought I was getting a very good deal to publish my children's book and it seemed so much better than my first experience with a self-publisher. Tate's people e-mailed me back and forth many times. My coordinator was Jim ** at that time and he was great to work with. Book has been published now for about seven months and as far as I know the only books sold are the ones I was sent and sold myself.
After they told me Mr. ** had quit and Terry ** had taken his place. Things went downhill from there. I tried many times to reach him or someone at Tate and have got nothing out of them. Do not know how many books or color books they have sold and have not received any royalties from them at all. I really thought being a Christian company they could be trusted but boy was I wrong. If there is a class action suit brought against them I definitely want to be included. This world is just so full of fraud and deception. Incredible!

I am also a Tate Author where they sought me out and published my book in 2013. I had already had the cover and edits done so they charged me a little over $2000. I was extremely disappointed in how little they did to market my book. It is very hard to trust "publisher" or other organizations that claim they want to help you get your book out there. PLEASE add me to any class action suit that may take place. Thank you!

I had a friend with a good experience with Tate in the past. Having been published by Baker and others, I was hoping to do a re-print with Tate and foolishly sent them the money in 2016, with the book guaranteed to be out in time for Christmas sales. I have the contract, but what good is it? It seems to be gone now. It's mid February - no book - no money - no idea what to do.

I sincerely don't even know where to begin. My publishing journey has been a dissatisfying debacle since day one. Before addressing the reasons why, I will say I am thankful the manuscript I wrote for my daughter is, in fact, in print. The aforementioned sentiment is the solitary positive in my lengthy relationship with Tate. At this juncture, I'm seeking advice/similar experiences and most importantly, a where to go from here experience of a previous Tate author.
My contract with Tate became that twinge of regret upon the release of my book. The book's size was changed without my knowledge. I did receive an email alerting me to this change, but only after it had been sent to the printers. After painstakingly searching several prior manuscripts using the six specific authors I was able to choose samples from in consideration of choosing an illustrator for my book, I was sent computerized, very impersonal images and assured they were by no means the actual images; upon release, they were the EXACT images used... no changes at all! I was also disappointed to find there had been NO editing whatsoever! Literally, the manuscript I sent in wasn't changed even one time grammatically. If you've had similar experience, please reply to this post. I have received 3 royalty checks. The last was .22... How is that even possible? I seek advice on where to turn and what to do...

I have published two books with Tate and my latest one was in August 2016. I was promised that if I paid a certain amount of money they would match whatever I paid and I would have a publisher for life contract. I would be able to publish all future books at no cost. I have been calling incessantly to no avail with no return calls. I was promised a movie trailer that was never finalized. I have received no royalty checks and even when I did receive them they were little of nothing. I constantly complained again to no avail.
Now I am ready to publish my next book and I have to go with another publisher which means more money. They have sent several emails saying they are bringing staff back from the Philippines and reorganizing and there was the option to request my files (2) for $50 each and no refunds of any kind would be given or do nothing and receive future emails about the reorganization. I will call the Oklahoma BBB and FBI to file other formal complaints. Please include me on any class action suit.

Evil with a purpose. Tate used to charge its authors $3,999 for fake media and publicist fees that were never realized with the promise that once book sales reached this amount, it would be returned to them. It never happened. Royalties were never paid; and as an "incentive", Tate began to groom their authors with special deals that would allow "lifetime publishing" (even as late as the fall of 2016) -- knowing full well they were going out of business. Now they are actually making authors pay to retrieve their own manuscripts and electronic property files. Tate should not only be held financially accountable; they should be sent to prison.

I am an Author of Tate Publishing. My third book just came out on the 29th of Nov 2016. I am very disappointed in what has happened here. I knew something was wrong when Mr. ** up and left without notice. He'd been there since my first book was released in 2015. Every time I called there was someone I didn't know wanting to take my book order. So, what do we do now? Go left where nothing's right? Or go right where there's nothing left? I don't know who wrote that but it seems so befitting for a time such as this.

I first published with Tate Publishing in 2008. My first book ** hit the shelves and online bookstores in April 2009. At first everything was great. They were always available to talk with me and actually they went above and beyond (at first) to help me in marketing my book in that they created a trailer for my book, they supplied me with business cards, bookmarks and posters. The only thing I had a problem with was the fact that I hardly received any royalties of any substance (the highest around $80.00 in early 2009). I then just figured the book wasn't selling, but after going online I found several places offering used copies of my book. This lead me to believe that more people had purchased my book than I was getting paid for.
I recommended another author to Tate and she started telling me these horror stories which took me aback since I had not experienced these problems personally. I did not find out that they had closed operations until February 10, 2017. At which time all phone lines are disconnected, the website is removed Facebook is removed. I believe they should have at least contacted the authors in a personal manner to allow us to make other arrangements for our work. Could it be that they knew they owed the authors money and are trying to avoid direct contact? I am very displeased with Tate Publishing and if there should be a class action suit I truly want to be included.

In 2016 I received a phone call from Tate Publishing with a great offer. I will have to check for sure but I believe I have been taken for $1400.00, if they really don't make good on their promise of finding another publisher to finish my books. Yes, I'm still hoping this isn't the nightmare it appears to be! I stopped my contract with Author House mainly because of the wonderful extras I would be getting with Tate Publishing! Like the marketing, setting up book signings for me etc.
My first book had done fairly well but not as well as I would have liked. I finished the sequel and added a children's book as my second 'free' submission. Like everyone else it sounds like, I cannot contact anyone. They said I would be contacted in 2 weeks after the 'transition' period. This is just what I did not need. My husband got colon cancer, I'm already disabled, our water is frozen and no help to get it fixed, long story. Satan sure tries to get a person anyway he can huh. Well he's messed with the wrong person, God is my strength and my shield and I am a fighter. Hate to be in a class action suit if it comes to that but I will. I will also contact Oklahoma's FBI, Better Business Bureau, and the Attorney General.
My credit card company will be getting a call tomorrow! I would suggest that if anyone hasn't filed for a copyright on their work that they do so IMMEDIATELY and be sure and put the date properly on your forms of when you finished your work. Good luck and God Bless to everyone else! They will get theirs if they were being creeps one way or another, God takes care of His own if one of His is being done wrong. Be patient. I'm not trying to sound threatening, that's just how God works.
Updated 02/11/17 - I wrote a review night before last and was incorrect in the amount I paid to Tate Publishing. I paid $895 not $1400 as I stated (that was for another transaction and I was confused), still no luck contacting them. I have printed off papers for the Oklahoma Attorney General's office to file a complaint. Good luck everyone, I would love to know who some of you are so I could get your books!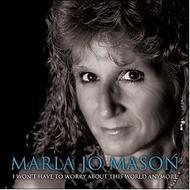 After receiving no response regarding my EPK not working with Tate Music Group, I contacted them on multiple occasions to ensure someone was fixing my link. Of course, learning from the email that they were transitioning, I thought maybe that was a good thing. But after reading the blogger posts, I'm devastated that so many people are affected by this. I am a survivor of domestic violence and for this opportunity to have come up @ the time it did (exact date of my 16-yr survival) where I was left for dead - I thought all this was part of God's plan. However, I don't think God would want any of us to give up $1,995 to someone for fraud. Sad.
I feel at this point, artists who have already paid their initial investment of $1,995 to Tate Music Group, should be refunded in full, and to be provided all the necessary music tracks needed for us to continue pursuing our dreams/missions with another company outside of Tate. It doesn't matter if I was pleased with their work or not pleased with their work @ this point in time. It is a matter of this "Christian-based" company to do the right thing for the clients they once served. Thank you.

I signed a contract with Tate in 4/15 to have an 2 interactive covers and 2 cartoons for my two children's books Alex's Winter Adventure and Alex's Woodland Adventure. I finally got the Winter cartoon but I am still waiting on the Woodland Adventure cartoon and audio book. I have spent a lot of money on purchasing books and $4,000 for marketing which has been non existent other than an email with a list of places I should contact to sell my books. I paid 1,200 for these book covers and cartoons and haven't seen either yet. I want to be in a class action lawsuit if there is one filed.
This company just wanted me to continue to spend money and buy book which the first set of hard cover books of Alex's Winter Adventure, most all of them fell apart and I had to replace them and people weren't willing to buy the second book. I contacting various people in the chain of command and didn't get anywhere for the most part. They did replace 13 hard cover books which I sent back the damaged books but it took over a year.

I, too am an author with Tate Publishing. I did not pull out. I decided to give them a second chance to send me the books that I order. Which have not arrived after 9 weeks. When I signed with them in 2010 they appeared to be a good company. I am now wondering if anyone else has thought about the fact that our books could be already published and on sale in the Philippines and how would we find out? Anyone who wishes to start a class action suit can contact me at **.

Tate Publishing is a dishonest company. I spent 14 years writing my book. I then contacted Tate Publishing and was conned into paying a reduced fee and signed a contract sent on 11/23/16. I can not help to think that they knew they were closing and still took my money. All I have asked for is a phone call and can not even get that respect. I will join any class action lawsuit. I also plan on contacting an attorney friend.

I sadly add my experience with Tate Publishing to the thousands, if not tens of thousands of other authors who trusted them with my writing and my money. Yes, the first 2 years were just fine, except they did not fulfill their end of the marketing bargain. Thankfully, I was able to do that as a speaker and marketing consultant. Now, they have misprinted my re-ordered book, and are unable to fulfill the second contract I have with them. I knew something was up when I didn't get returned contact from my rep.
Whoa to Dr. Tate, Ryan Tate, and Terry Cordingley for creating so-called opportunities and then skipping town with unsuspecting author's money! Also, beware of LUX Creative Concepts! This is their new company, also in Oklahoma, with Ryan's Tate's wife as the CEO! If you are a Tate Author, contact the Oklahoma FBI and add your complaint to the hundreds of others. Also, go to the Oklahoma Better Business Bureau and file your complaint. I am pretty sure a class action suit is to follow. Yes, I will be a part of that as well!

I signed up with Tate Publishing around Mar. 2016. Prior to this, Richard Tate called me daily to sell himself and his company. I was smart enough to insist on a solid contract with addenda re: extras like approvals, price and artwork. Things started off well, we got through the basic front-end processes smoothly. I didn't like my Project Manager Neptalie based in Cebu in the Philippines, he was hard to reach, but the editor Eric was great, helped a lot. Suddenly in Sept. 2016 the curtain seemed to come down. Totally no response to emails, calls, whatever. Dr. Tate's cell phone no longer worked. He returned one email with a promise to call and he never did. I feel like the victim of a $4,000 rape. Now I understand that Tate is a house of cards that has fallen. I'm not sure what to do right now, but I would certainly love to be part of a class action suit against these predators. Also, to discuss alternative publishers.

I published a book with Tate in 2014 and for the first two years the experience was great. But the last 6 months have not been good. About 6 months ago I did not receive my royalty check and after several email attempts I got it. This past quarter I did not receive it again and emailed and emailed and got no reply. The publishing company has closed. I am in a contract with them. I had trouble ever getting a book count from them for books sold but if I sold 1000 I would get my $4000 investment back. I feel I am close to that amount for books sold. I also did not ever receive a royalty check from books sold on Amazon. I know this because I myself purchased 200 books from Amazon and that would have been a $350 royalty check as well as many others that I know purchased from Amazon.
My largest royalty check was around $70. I questioned Terry about this several times and he told me it took 5 or 6 months for them to get paid by Amazon. I also paid around $700 for a radio interview out of New York that would reach thousands of book lovers. The amount was taken from my account and I never got the interview. I also signed up for publisher for life. This cost me around $500. I purchased 300 books along with this. Now the company has closed and according to everything I'm reading when this was offered to me the company already knew they were in trouble. I received 100 of these paid for books, the other two hundred are still there. Lastly, I'm locked in a contract with them. I received an email saying I could break contract for $50 dollars when in fact they closed and have already broken the contract.
Tate Publishing Company Profile
Company Name:

Tate Publishing

Website:

https://www.tatepublishing.com/