Tate Publishing
Mustang, OK
Consumer Complaints and Reviews

I've three books with Tate. Feb I paid for copies of hardbacks of one of my books. Here it is the end of November and I still don't have any books. They will not refund my money and they will not say when I can expect to receive books. Will not answer my calls or emails. Once upon a time, this was a decent company. No longer. There have been many other issues, but taking my money for an order and not filling it or refunding my money? Despicable. Criminal. Stay away.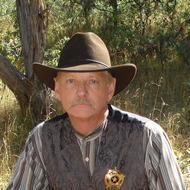 I published my first novel through Tate Publishing, and was taken hook, line, and sinker. Being new, I tried to research the industry for an honest partner to help in the publication and promotion of my new venture. Instead, I got a snake in the grass who led me along until they had my $3,995.00. Since that time, I have received no commercial assistance to sell the 1,000 books required to have my initial $3,995.00 returned to me. It became very obvious early on that Tate had no intention of marketing my book to the public. Their focus was to bombard me with emails and offers to sell books to me... I found the books to be of poor quality, with bindings that frequently cracked when opened and others that simply fell apart. Tate Publishing is a poor company to work with who take advantage of new authors with no regard for the truth.

From day two this has been the most miserable experience I had ever experienced. I say from day two because on day one you are not a client yet so they are ALL ABOUT deliver deliver deliver!!! But once you're a client? Kiss that goodbye. Their turn over is mind boggling! The person you deal with this week is not the person you will deal with next time. "Oh they no longer work here." Spews fluently from the mouth of the person (who speaks broken English... more about that in a minute) who answers the phone. All talk and no do! Excuses after excuses and no fixes. It took me three (3) months to get my 1st order! Great way to start guys. Everyone works in the Philippines. Well not everyone, there's a handful that work in Oklahoma but NO ONE YOU'RE GOING TO DEAL WITH! Nope they are all in the Philippines. Nice people...but give me someone who speaks fluent English that I can actually understand please!!
Here's the worst part... all of this is happening under the banner of a Christian flag. Their voicemail (oh yah get used to VOICEMAIL!!! No one EVER actually answers the phone!) says "Where your dreams are our business! Ummm no. Your money is their business. I've spoken to the CEO who is equally not interested in representing a company who actually CARES! Phone calls that ever take place, lots of "we will fix it" but no action. Just DON'T!! Staples has better customer service! Now I will say this... if you can ever actually GET YOUR BOOK from Tate... the quality is very good! The binding is good, paper stock is good. No complaints with the quality of the book! However I found out that Tate outsourced their printing...so that's not really a feather in Tate's cap! Nice print work whoever the faceless printer is out there! I would HIGHLY RECOMMEND going anywhere else!! Just don't do it. You will be totally sorry!

I would like to start positively and truthfully. In 2007, when I first started with Tate, it was an ideal experience. I published 4 children's books successfully up to 2012. One thing that happened to Tate since then was the older staff members started to retire being replaced by very young inexperienced staff, and the professional service started to degrade rapidly. In 2015, I wanted to revise 3 of my books to give them a new look. I did not need to rewrite the stories. I wanted to do a new layout by increasing the size of the book and type, changing the font, adding more pages so there would not be too many words on each page. Tate offered to add 5 more illustrations which were great. But, the pre-set due date of June 2016 was completely ignored. The production team delayed the final work, never communicating to me what was really going on, and actually they did not do the work I requested.
I made numerous calls, e-mails, and wrote to Stan ** about the mess. He assured me that the revisions would be done on time. Tate forced me to do a variety of book signings without all my books. I even used a layout and was able to produce a revised layout of one of my books sans the 5 new pictures in just 2 hours. The job was not complicated. But, as of this letter, after 11 months, I do not have my 3 revisions. Then, a few days ago, Tate sent me one of my revised layouts. It was exactly the same as the original book and no changes done. Tate sent with it the final content approval form to finalize the work. I was completely livid. Tate Publishing has taken a lot of money from me promising to do these revisions, never completing one book at all, and the last 11 months was an author's nightmare.

The work on my book in the process went well as my team members were quite helpful, yet the post release activities have fallen far short. As I've stated with all involved from the onset at Tate I told of my financial issues which I take full responsibility for, yet had seemingly been ignored by those in top level positions or any for the matter. Since I'd no means for publicly promoting the book, my marketing director, Jim ** at the time suggested Facebook, and I'd never intended to be on any social media before, yet had to teach myself all that it entailed which I've had great FB assistance quickly. Every single little detail with Tate requires money for them to do which actually puts limitations upon their own successes as well, yet they cannot grasp that depth of thought it seems.
They have not informed me of where my book was distributed to and that I find troubling in any event for any company as well so it was potential readers who let me know. I created my own book page on Facebook again sans their aid, and I'm still finding thru research many sites just now showing up on the net with many having highly illegal tactics in prices or vagueness of locations. Along with that I've found blogs claiming my statements were submitted yet I have never done so with any such thing.
The fact that my only royalties received have been constantly delayed and small via the direct Tate link and raises questions as well of the reasoning behind not doing direct deposit much as even smaller businesses utilize. Due to my last employer who'd also used the excuses which Tate uses so lamely as to why the payments were so late so often I know why they refrain from direct deposit. They seem to treat authors as of little import yet without us there'd be no need for publishers or book dealers either.
After phone calls and an unknown number of emails with Dr Richard Tate and Mark ** yet nothing from this Ryan Tate at all I raise questions of any viability of Tate Publishing and in fact they've lost accreditation with the BBB on July 7, 2016 due to unanswered numbers of complaints. I'm looking to try any means to a class action lawsuit if the opportunity presents itself, and would be interested in all who would join in on the matters too. This type of disregard to humanity and compassion must cease and desist, and as a veteran of the USAF I'd implore any and all assistance on information whereas financially distraught authors have endured through Tate's dishonorable activities so evidently and consistently spoke of by everyone posting here.
How do I know I can trust these reviews about Tate Publishing?
633,951 reviews on ConsumerAffairs are verified.
We require contact information to ensure our reviewers are real.
We use intelligent software that helps us maintain the integrity of reviews.
Our moderators read all reviews to verify quality and helpfulness.
For more information about reviews on ConsumerAffairs.com please visit our FAQ.

I wrote a book 10 years ago after my husband passed away for my young daughter at the time about loss. I was fairly happy with Tate publishing at the time. Over the past several years, they have gone down the tubes. Ordered my books with a promise of a ship date 4 weeks out for a very important signing event. I am 3 months out and still have not received my books. Several calls, and messages have been sent. Lies about printing issues and no refund policy. I asked for my money back. No go. You pay for a service... they take the money immediately, and you don't get the goods. I will spend the rest of my life writing horrible reviews about TATE PUBLISHING!!! BUYER BEWARE.

I wrote a book in 2010 and Tate Publishing handled it. I had to submit places for book signings and promotions and ended up having to do my own setups for signings, etc. Counting this year (2016) they set up three book promotions. But my real beef is on the book royalties. The book lists for $23.99 and my royalty amount according to my contract states it would be 15 percent. The e-book sells for $16.99. My royalty checks that have been received have not even reached the cost of one book. Just a few weeks ago I received a royalty check for $.61--right sixty-one cents. That doesn't cover the sale of even one book. I am so frustrated because I call and call and get no answer. The last correspondence I sent was on September 19, 2016 because emails completed on their site did not get any attention.
When I finally did get a hold of someone at the site I was told that Melanie **, my contact was no longer with the company and given the name of Jan ** as my contact. She hasn't responded to any of my calls, requests or email. We are trying to write books and then sell them and we do what we are told to do and we pay what we're told we must pay for their services and then, we get nothing. I am fed up. You would think that in 6 years I would have earned my investment upfront cost to Tate of over $6,000 back, but I am lucky if I have made one hundred dollars in that time.

I'll keep this short and to the point. They will take your money, make a lot of promises, nearly all of which they will not keep. This company is taking advantage of people who are trying to bring new books with new ideas to the market. They prey on your passion and your hopes and dreams. STAY AWAY! DO NOT USE THIS COMPANY! SCAM, UNTRUSTWORTHY, SHOULD BE SHUT DOWN BY THE STATE. Which by the way there are multiple lawsuits and complaints ongoing.

I spoke to Jim on July 28th 2016 and he was to send me 300 paperback books as well as 75 hard back books. I never received the paperbacks and finally after 6 weeks I did receive the hard backs which I paid an additional $510.00 for. I spoke to Terry on Oct 4 and was told my book was taken off their website since I had filed a chargeback with the bank over the books I never received. He claimed he found the shipment that was due to go out to me but there was never a tracking number on the shipment. I told him if the books had never left their warehouse then why was I penalized so no one could buy my books? He gave me their usual ** answer, "I don't have anything to do with that." I advised him I could get a letter from my bank that clearly shows I never received a refund or chargeback.
I called him back after I spoke to the bank and advised him I was not refunded anything but of course he won't return my phone calls. I have emails from Jim and Theresa ** that supports my claims but suddenly Theresa won't call me and Jim was fired. I believe with their most recent fiasco with Xerox where they were owed 1.7 million dollars, I was the one who paid that bill if in fact it has been paid. I believe the BBB has revoked their rating of Tate. I have done nothing wrong and I am being punished for their mistake. I want my $1,630.40 returned immediately. I also have not been paid for what I believe to be, based on their marketing reports, over 200,000 copies of my book that have been sold thus far. The books sold @15.99 and I get 60%. I was promised a substantial check this month yet have not gotten any more information. I find it strange that Jim was released by Tate as well as Kirk who can validate my claim.

My initial experience with Tate was positive. Because of this, I ignored the negative reviews and now regret that very much. They sent me emails detailing my royalties, but refuse to send the checks for the royalties. The pattern of behavior is exactly like the other reviews describe. People who don't speak English well, always saying it will take 2 weeks for an answer, not returning phone calls or emails. It is nearly Oct. and I am still waiting on royalties from 2015! I am very interested in pursuing a class-action lawsuit. This company gives Christians a bad name and as a Christian, I take offense to their claiming Christ's name. He would NOT approve of the way they treat people!

Multiple issues from production to distribution; chief of which are books not being available, royalties not received, several breaches of contract. We ordered 100 author copies of our book on 6/16/15. We signed a contractual agreement for a $23.99 glossy paged book and they were to arrive in 5-6 weeks. After 10 weeks (no notification of delayed shipment), we got the 100 books wrong (not glossy paged). It took another month to get the correct 100 books, which put us after the national release date and involved 5 canceled book signing events.
The book was to be made available on Amazon.com and barnesandnoble.com specifically per the press release and all promotional items (created and sent by Tate), and in general per our contract (Section IV Subsection 3 a. states that it will "be available in bookstore systems nationwide and on internet sites such as amazon.com and barnesandnoble.com"). Within that same subsection Tate discusses their relationship with distribution centers and other well known chains alluding to the fact that our book will be available in them.
As of today, the only place that our book is eligible for purchase is direct through Tate's website. Although the book is listed on Amazon, it has never been available there. Until 09/11/15 it was listed for pre-order only. After a phone call to Amazon corporate, we were told it was because Tate had sent them nothing and they couldn't sell something they didn't have. After that, we contacted Tate via e-mail and phone without a response for a week (I have the written documentation of this). The situation was changed to have the book image, but it was changed to "Currently out of stock" and has remained that way ever since.
In addition to our books not being available anywhere agreed upon, Section II subsection 4 b. of the contract states that we will be paid 40% royalties on all books sold via Tate Publishing's warehouse. It states that we are to receive that "quarterly by the end of the month following the quarter in which those sales occurred." We have yet to receive a single check or dollar amount, even though our book has sold something every quarter over the last 3 quarters (2015 Quarter 2, 2015 Quarter 3 and 2015 Quarter 4). Per the agreed terms of the contract, 10 softcover books and 2 ebooks (which, according to Tate is what has been sold, although that seems like a questionably low number based on what customers have said to us) should have totaled $108.75 (although on the quarter 2 report for the ebooks, Tate incorrectly calculated the total for $2.40 less than it should be).
Something else we feel is a breach of contract is the retainer we paid to cover the cost of the marketing representative. We had to pay $3990.00 for the rep, and we have had nothing but issues and problems and lack of communication with the supposed rep. Near every day we get sale offers to buy our own book, even though we've never gotten a bulk order on time, we aren't getting paid for books sold and our books have not been made available anywhere other than at Tate. We only get that $3990 if we sell 1,000 books, but we clearly can't sell books if they aren't made available. We are losing money because of this and not being given the opportunity the contract gave us to get our $3,990 back.
The marketing representative has also botched 3 events - the only events that were scheduled for us by Tate. We were given a notice for a potential event on 9/26/15 in Sault Ste. Marie, MI that we were unable to attend. The event was pushed through anyway without our notification or consent. We only found out during a google search and it was left to us to correct the mistake Tate made. They also notified us of 2 events scheduled 10/9/15 and 10/10/15 in Canada. We called the businesses, only to find out only the 9th was agreed on. Again, we were left to correct the mistakes. In addition, we were unable to sell our books in Canada due to international sales regulations. We have each written piece of correspondence between Tate and ourselves that are relevant to these issues, and they can be provided.

Last year I signed a contract with Tate Publishing in Mustang, Oklahoma. I had heard about them briefly and also read many of the negative stuff on-line but after consulting with them they said they are very selective with what books they publish and take in their selection. It did not take long after I had sent the English version of the book that has been written about my life when I received a "welcome mail", they said they were so happy to work with me and with the book and promised this and that. At this point they wanted to offer me a special deal with a speakers' bureau as well as a bigger impression plan on line. This I would get for free if I signed the contract and sent the fee within the next few days. The person who was handling this was always answering the phone and had very positive answers to my many questions.
As I am blue eyed and looked at them as a "christian company" that wants to get this life story out to glorify Jesus I signed the contract, came up with the over 4000$ and sent it to them via bank transfer. Even if I sent it by express they were on me about when the money is going to come and that they have not received them yet. I tried to explain that it takes time to wire money from Finland to the US and that is nothing that happens overnight.
Finally they got their money and this is when the communication stopped. It was hard to get in touch with them. They did not answer the phone. Now the book was in proofing stage and even if I tried hard to tell them about what we needed to have on the cover and on the back cover text they did not get it. I am not sure if anyone of them even read the book or anyone of them heard about the band names as Lynyrd Skynyrd, Molly Hatchet, Whitesnake, Status Quo that I wanted to use to market the book to a non christian audience since I played with members from those bands for years before I ended up on my deathbed.
The book about my life is a true miracle story as without Jesus I would not be alive. A verified miracle both from doctors and others but they did not show any interest in this. They said they have their system and that is how they work. Everything had changed since they got my money. To Tate Publishing 4000$ might be peanuts but for me it is lots of money as I don't do what I do for the money.
We later entered the production stage and here we faced so many difficulties that I could not understand why they could not get things right. First of all they promised to have my book ready for November 2015 but when I came over to the US it was far away from done. They tried to silent everything down by saying they want to focus on making this book as good as possible. Well, there were many struggles and issues along the way and it was almost impossible to get hold of a person by phone at Tate Publishing. Nobody was answering the phone. When I had a friend call from another number, a US number they answered the phone immediately but when I tried to call I could not get them to answer.
During the stage of production there were many things that did not go as scheduled (have documentation in files if needed of correspondence). They did it as they wanted it and when I said that it has to be done different all they said was "we do not do changes." This went on and on and on and I started to investigate Tate Publishing. I spoke with an agent in Oklahoma and they had many open complaints on file and they were talking in terms of "a bigger case". This is also documented in the correspondence file.
When I made clear that I was not going to let them fool me they contacted me and we had a three way phone call with CEO Ryan Tate and Vice President Mark **. Today I realize that they manipulated me and again promises were made (the call is recorded and can be heard). Basically nothing of what Ryan Tate promised during this phone call has happened. I got my first 250 books and I was pleased with them. Still they were going to work on scheduling book signing events on the locations I were during my March trip but nothing happened.
I was later told that the official book release is June 7th and then they were going to blast the media. Now in June I received a mail from their first attempt to market the book to the media. A lame presentation of the book that I never have agreed with and the top of the iceberg was that it was sent to a few weird places in Finland. Why in the world do we want to market an English version of a book that already has been released in Finnish in Finland??? Their excuse was that they usually market in the home area of the author. Still they have not understood anything.
I am not the author and the book is a life story about my life written by an author. It took them ages to understand this and again a few weeks back they wanted to clarify things about the author and have an author biography etc. I mean I thought I was working with professionals but obviously they do not listen to anything else than the sound of the dollars that are sent in to them by their customers who have been fooled.
From Tate Publishing Mark Mingle states that the CEO cannot be held responsible for these matters but I have the "privilege" to have straight contact to the Executive Manager of Marketing, Terry **. Well, all that I have heard from him is that I am getting e-mails almost every single day where he just tries to sell more books to the authors. Nothing about marketing the books to the audience in the USA. Now it seems like the marketing of the book is the author's or mine responsibility. That was not what they first told me when they had me sign the contract and forced me to wire the money within the next two days if I was going to get the extra package of marketing and promotion.
Today I received a list of contacts to where they have sent out information about my book. They now expect me to follow up on that??? Also I have not seen what they have sent but most likely same lame description that is not according to what I asked them to do and this will not get people attention at all. I have given up on Tate Publishing and I know that I am going to get my money back one way or another. This is just to show the media and to warn other authors out there to not sign any kind of contract with Tate Publishing. I do not recommend them for five cents. They try to justify all the negative stuff on-line by saying those are authors that were not approved by them and people they don't know.
They claim they have 30,000 authors and only 100 complaints on file so it is not serious at all. In my eyes it is way more serious than they think. They owe money to different companies and they are charging people who believe they will have their life work out as a book but all they do, they do for the money. If their motives were different Mr. Ryan Tate would have had many chances to contact me personally by now and sort this out but nothing happens. I presented this press release to Tate Publishing as well as chairman and founder Dr. Richard Tate. He wrote me back and said he was willing to chat with me on Monday June 27th. Nothing happened and I reminded them all that I was waiting on their call. Again I receive an e-mail stating that I had said I was off to Africa but reading my own e-mail it was clear that Africa is not coming up before July 12th.
On Thursday June 30th I contacted them again. The same day I also received the press release that was sent out to over 1000 different places from Key Marketing Group (we are still investigating their connection with Tate Publishing). Reading the press release just gave me more proof about that they have not understood anything of what I have said or written. The press release was missing the most important ingredients that I have kept telling them over and over again.
I received a mail back that they are not "proofing" what is sent out to media with the authors and this is just one more proof and testimony about how Tate Publishing are handling their clients. As they thought I was off to Africa they did not contact me and I told them that I am waiting for their call and sent them my phone number. I did not hear anything from them but I received another e-mail saying they had an author visiting from North Carolina, so therefore they could not call me. I wrote them back no worries, it is a new day tomorrow. Tomorrow came and I heard nothing.
August 10th I had sent a copy of the press release above. I received an e-mail from founder and chairman Richard Tate that he wanted to handle the situation and we set up a time to talk. I first thought we had a good conversation and he promised that he was going to sort this thing out in one way or another. He even mentioned that he is going to give the staff one chance to answer and that he hope no-one has to lose their job over this. He also said that "we are going to find a way to work this out even if it ends with we go separate ways." As said I thought we had a good talk but still to this date I have not heard what the staff had to say. As I see it today Tate Publishing has won two months of time.
In our second phone call Dr. Richard Tate wanted me to send him my contacts and we already spoke about a few pastors in the US that he could contact. Now Dr. Tate is throwing everything back at me as I see no reason why I should send my connections for bookings when we are talking about marketing and selling a book. Also he writes that he is puzzled that those who I say would help in this are not replying to his queries. It is obvious that they are now blaming me on this.
Also during this time there has been one customer who ordered an e-book but never received a downloadable copy. Another customer from Finland ordered a book and in May, almost one month after the order was placed Mark ** confirmed it is in the sending process. I talked to ** about this and he said it was returned. Also Tate Publishing charges around $30 to ship one book to Finland, claiming it is the cheapest option USPS is offering them. I have sent books and CDs back and forth but never paid that much. The customer in Finland received her copy of the book after I had sent her one of my personal ones. In total she paid over $50 dollars for the book including shipping. She received the book three months late.
August 15th I have requested them to provide me with a written termination of my contract and why they have cancelled it. First I did not heard anything back. In the e-mail correspondence that I can provide you can read that Terri ** first is threatening me to terminate the contract because I am going to send out a derogatory press release about them. I told him that I should not call it derogatory, it would be more correct to use the term truth. Then since Dr. Tate had promised (I can prove this) to handle this personally and he will be the only one taking care of this case, Terri ** is threatening me the second time to terminate the contract as I refuse to speak to the Director of Marketing. I just told him to go ahead and do that and in an e-mail dated August 12th he is saying that the contract has been terminated at my request. I told him to start the terminating process he spoke about.
I still gave them an opportunity to get out of this in a nice way. Now they are not responding to e-mails and they have never ever given me a phone call after they received my money. Before, they called to check when I was going to send the money. In their last mail they even start to claim that I broke the law when I recorded the phone calls and because of non disclosure issues they are terminating my contract and there will be no further correspondence from their office. Still nothing in written about the termination of the contract. Just an e-mail that they say is enough.
The interesting thing is that Ryan Tate is saying that they do not know any of the people who are writing complaints about them on-line. They are people who have nothing to do with their company. Still they are authors who are victims like me. They even tried to send a termination contract where I was going to terminate the contract and say that it is all good and no refund is involved.

I have the most terrible experience with Tate Publishing. I asked them to publish my book "Understanding Prayer, Faith and God's Will" in 2013 and paid a US 4000 down payment. The published book (in 2012) contains punctuation errors in a few places! Without raising a fuss, I cancelled the contract very soon which they agreed. However, they did not remove all advertisement on the book, and after a couple of months I wrote to tell them. Although they said they would remove but it continued to remain there for another 1 year. I wrote to them again and they ignored, without replying at all.
This went on for another year until 2016 when I threatened to sue them. Only then they started to do something about it but the advertisement is still there. I am going to take legal action against them. In their contract with authors, Tate said they will check for all punctuation and grammar errors but they failed to do so. And not only that, they continued to be unprofessional and irresponsible but not removing the advertisement.

Because I've been in the shoes of most of the authors who attempted to publish successfully with Tate publishing, this particular complaint stood out to me the most as to how I too, was duped by this company. I also want to add: either the positive comments made by just the few of the patrons on this site are those who has truly had a fortunate outcome with Tate Publishing or they are fraud just like every last one of the staff who works for this company and one of them wrote those positive reviews.
I can honestly say that as a Christian woman, I have never been so upset to know that this company's consequences has not fell upon them yet & that they can continue to get away with the fraudulent practices the consumers are being subjected to - I mean what they have been doing is nothing short of committing as worst of a crime as someone going out in broad daylight shooting someone; yet they continue to get away with all that they are doing.
The worst part about my experience with them is that I have not gotten any replies back via email, phone call, or text. I have been requesting the appropriate docs to terminate the contract with them so that I am able to move forward but they to no avail, has contacted me at all. I feel as though I am not able to move forward with my book until that is done, and it's very disheartening to know that someone else are in control of my work and I can't get access to what I have worked so hard for.
To those of you who are reading this comment, please don't take the chance to entrust your works to this company; otherwise you too will be on this site writing a comment about how you over looked the red flags and entrusted your works to this company anyway. The worst you will feel is that: you had been warned, you trusted them anyway, you made the investment, & now you're in this situation with nothing to show for all of your hard work.
Please beware of this so-called Christian publishing house; Tate Publishing target people like us because they think that we are the most vulnerable than any other community of people who will be easier than the other to fall victim to their schemes and lies. After you read this review, the only advice I can give is to go in another direction and publish your book through amazon directly and don't go through a publishing house unless you have did some serious homework on them!!!

Like many other authors with Tate, I too fell into the hands of Tate. I signed up with them in 2013 and since, it has been an uphill battle. First, I think the concept of the company is great. The problem I find (which are many) is the constant errors. Another problem I found later in journey is that they are selling pipe dreams. Tate authors do not sell very many books online. I ask this question often (why?). I think there are many reasons. I think they set their authors to fail. At one point they use have on their welcome page that they take on 4 to 6 percent. I don't believe that is a true number. What I do believe if you have the money, they will take you. This is a list of problems I have experienced personally.
They do not want to pay you back the retainer's fee. They make more money selling the author books than getting online sales. I believe they are hiding their profits from the IRS (the accounting reports are incorrect of the number of books I'd ordered) and I have yet to see a correct statement. It took over a year for me to get a report of sales. Bottom line... They do not pay royalties, though your contract states they do. Whenever asked to see the report, Tate acts as if I was speaking a language from an unknown country.
The company is unbelievably unorganized. When you sign off on something such as your manuscript, somehow when you get it back in the format, it's not what you've written or signed off on. Majority of the people you speak to are from the Philippines and some don't speak English very well. Communication gets lost in translation. Corrections never seem to reach the appropriate department and as a result, nothing gets resolved. It's like beating your head against a wall trying to get the issue straightened out.
They will lie. On my last book, I was promised the Kindle Unlimited. I didn't get it. I was told that they were waiting on Amazon to make the corrections. This is a huge misconception. Amazon does not upload publishers' and self-publishers' products. Amazon offers the feature for their customers to upload their own products. Amazon has nothing to do with changing prices or making corrections. I was told on several occasions that Tate is waiting for Amazon to correct the problems. I was told Amazon corrects prices. Then later Tate admitted that they do the price changes. A complete lie.
I've bought one hundred books and I have yet to receive half of my order. I requested a refund on the books that I haven't received. I was told Tate doesn't give refunds on product. Under the federal law, if a company takes your money without providing production, it is a federal offense. By law they are obligated and required to refund you. If you request to get out of the contract, (which they do not honor in the first place) but only when it suits them, they ignore you request. It is hard at times to get through to the marketing manager. He only returns your call if you are interested in ordering books otherwise you never hear from him. Promises to correct their mistakes take forever if they ever get to it. And if you make someone mad, the employee will tamper with your hard work and purposely make errors. I've had that done to me before on more than one occasion.
In retrospect of my experience with Tate, it has been an uphill battle from the beginning. I have found that their dealings are less than honest. They promise the moon and don't even deliver a slither of cheese. The publicist doesn't exist. If you want book signing you have to do it yourself. When I first signed up, I was promised that advertisement would be broadcast on cable channels. It never happened. I was promised this back in 2013. They claim they sent out radio ads instead but there wasn't any results or a trail to see the advertisements myself. I questioned them.
Bottom line... it's been a let down and a disappointment. I'm trying to get out of my contracts to pursue my dream. I know I can write and whenever a publisher is holding you back, it's time to cut the cord and move on. Self-publishing isn't so bad and in the meantime, I plan to seek out legitimate publishers. I believe in my writing and my ability as a writer. The problem with Tate is that they don't care if you are a great writer or if you're a lousy writer. If they can sell you a lie, they will take your money with a smile and then you will be forgotten afterwards. The most unprofessional company I have ever dealt with. Done, Done, Done!
UPDATED ON 09/12/2016: From the moment I signed on with this company, it has been a nightmare. Lie after lie and after a while, I had to accept the fact that I've been scammed. All my hard work that I have poured into my books have been for nothing. I'll get to the point. I'm in a dispute over royalties. Nothing new with Tate Publishing. I can't check sales on the other online bookstores but I can with Amazon. Mark Mingle keeps promising that Tate has mailed out a check to me for $11.80. The check was mailed out two weeks ago. He claims Tate has sent out two checks over the past three years that I have been with this company. I've never received a dime.
But even if I'd received a check of this small amount, he is lying about the amount. On Amazon, they rank sales on books. They have a listing of 32.8 million books. My book on July 10, 2016 was ranked as #138,000. There are other dates too that reflect sales. I confirmed with Amazon concerning their rating system. And my suspicions were right. That number reflects where my book is placed on sales. My book was #138,000 ranked in sales out of the 32.8 million other books listed. That means I've sold a large number of books.
If you go look at other Tate authors listed on any online bookstore, you'll see they haven't any reviews. Usually, if a book has reviews, there's a good chance those are from readers who have bought the book. However, I had friends who have left reviews on my book and for some strange reason, the reviews didn't come through. My reviews have been blocked. Tate doesn't want you to know that your book is selling. That's how they can fudge the numbers. That's how they can steal from their authors. Buyer beware! Today, I filed a complaint with the Attorney General. I'm not sure if anything will come of it but one can hope. If anyone is wanting to file a class action suit against them, I think you should. I'm considering it.

I am filing a complaint due to poor service delivery, quality of work and incomplete services rendered. I hired Tate Publishing to be the publisher and help me distribute my first book. I paid them $2000 for marketing, book design, editing, etc. I expressed my concern with the quality of work and lack of communication several times and nothing was ever done. In fact the several attempts made to Tate employees were either ignored or not completely answered. I have been very dissatisfied with the communication (or lack thereof) and quality of work with Tate Publishing. For instance, when I received the suggested edits back from Tate, I was VERY upset to find small things like punctuation had not been corrected before the file was sent to me. I was heartbroken to find the editors with Tate Publishing had not done a single thing to prepare my book for retailers.
In fact it was EXACTLY the same file that I submitted to Tate to consider publishing my manuscript. So I paid for absolutely NOTHING. Another example, the web page for my book was also not proofread and reviewed prior to sending to me for review. I don't feel like I should have to point out simple things like the words of the title not being placed correctly. I responded immediately to the email pointing out obvious errors and the incorrect link to my foundation, yet again after several emails and two weeks of no response from a Tate employee, I was sent an email to review the updated website. I was beyond shocked to find that NOTHING had been corrected.
To add insult to injury, I have requested feedback on my facebook page several times and have still to receive an answer. I paid for this in my agreement and I have yet to see its completion. In fact I have made several phone calls and send numerous emails about the status and I have not received a response. I will get an email regarding a deal on additional book purchases and my request are completely ignored. The marketing that was described in my contract, I have yet to see. All I received was a list of a few bookstores that emails were sent. Are you kidding me? This was nothing compared to the detailed marketing campaign I outlined in my agreement that I PAID FOR. These are just a few examples.
My overall experience with Tate Publishing has been nothing but horrible. That simply brings me to tears because I was so excited about my book and Tate Publishing. I made an investment with Tate and I am heavy hearted that Tate publishing has not been a good partner to receive a return on that investment. I have requested to my contract completely and have not heard anything back from Tate Publishing. I received statements in February and May 2, 2016 and I still have not received payment.

I have read the reviews about this company. As an author who has my second book in press with Tate, I can say that overall my experiences have been very favorable. My first book cover was staggeringly beautiful!! And the second is likewise gorgeous. I wept when I saw them because they so moved me. Everyone who sees the book comments on how terrific it looks!
All of the reps I have worked with have been responsive, professional, and helpful. I've felt that we were a team. Cody, my marketing rep, has spent time with me chatting about marketing ideas and responsive. The quality of the interiors has been excellent as well. I feel for a quasi-self publisher as Tate is that it provides a very good product.
For the first time, my current book order is also delayed. That was what prompted me to look at reviews because I wondered if they might be having some printing challenges. But because every other single deadline has been met in the past and all orders processed timely, I am not terribly concerned. Before going with Tate, I did much research, including a very scrutinized reading of what I believe to be the seminal book on self-publishing by Mark Levine's "The Fine Print of Self Publishing" that every new author should read.
His research is well-done and balanced, and he points out the pros and cons of many publishers. He also cautions people to be wary of online reviews because usually the only people who write them are those who are unhappy. Overall he recommended Tate and cautioned that there would be limitations... as with all companies. He cautions new authors to be realistic, and anyone in the business who is successful says the precise same thing, that we as the authors are primarily responsible for selling our own books. It is not much different in the world of traditional publishing (if that creature really exists any longer). A classic example: James Patterson who sells millions of books hawks them on tv ads constantly.
I expected to have to market my own books, with the assistance of Tate. They set up a few signings for me, but realistically, I never expected that with a company who represents 100's or perhaps 1000's of authors that I would have a full-time publicist. Unless famous, new authors cannot expect, with the rare exception, big immediate sales. I felt Tate provided me lots of tools in blogs and resources about how to market books, about being realistic, having a strategy, determining a niche, and doing the work to sell books. I've learned in a year the best venues for my book and am focusing on those. I am very grateful to Tate Publishing and its staff for allowing me to publish with them.

I am a current author. A very unhappy one I might say. Tate were quick to get my money and book published (I did have to pay an extra $1000 for them to expedite the process though) but after it has been a disaster. The books fall apart as the binding is terrible. But that's not the worst. Their so called marketing is nothing to do with marketing, certainly does nothing to help you market books successfully and is no more than a bunch of salesmen trying by all means to sell you more books. I have bought more on a couple of occasions and have sold them, well that is the ones they have sent me. What I mean by that is that this last January I paid for a new order of books and mailing costs and to date - now end of June - have not received them. Yes they took the money but sent no books.
After MANY emails asking when my books would arrive I have this last week received an email saying they have not been printed yet because they have been experiencing problems with their print shop. Well what a lame excuse, because from January to now I have received at least three or more emails a week offering special sales on books. Now why would they be continually offering books at special prices if they could not print and send them - unless they're onto a wonderful scam! Oh, and let's talk about the quarterly sales records and checks they send. The last one which should have recorded my purchase in January said I had not made any purchase. There is ABSOLUTELY NO TRANSPARENCY in their accounting for sales and I am convinced they are ripping off the authors.
Another thing. I live in Australia and am required by law of US Internal Revenue Department to submit a W-8BEN form to Tate to cover me for US withholding tax. I tried on a number of occasion to discuss this with Tate and they said I don't need to do this. This makes me wonder what they are doing with respect to disclosure to the US department of IR. Also they also just don't reply to emails where you're asking for assistance but are very quick to reply when you want to buy more books. Don't get sucked into paying for their 15 second video clips for marketing your book. I did and it's more useless than useless. Well the long and the short of it all is they I seriously discourage any would be authors from using Tate Publishing. My advice is don't go near them.

Tate Publishing scam is easily searched and for good reason. I have authored 4 books and only published one through Tate. My other publisher is a joy to work with, answers me when I call or email, and pays my royalties on time. Tate is horrible to work with, don't answer email or phone calls. They lie about lots of things. They don't pay their authors royalties, and their sales reporting doesn't add up or equal actual sales. This type of reporting allows them to not pay back the initial investment to the authors. I would tell all prospective authors to run and run fast. Do not do business with this company. Please note: Mark Mingle will come on here (he's the VP of Tate) and refute everything I've said, and make up a bunch of lies. Don't believe him.

I signed a contract with Tate Publishing stating that they are a real publishing company and the $3999.00 is just a retaining fee. I was told that they would spend $25,000 to promote my book and that after selling 1000 copies my retainer fee will be returned to me. I signed the Contract in 2011/2012, and it is now 2016 and my book was just released April 19, 2016 without my consent.
On top of this there was problem after problem. They kept hassling me for more and more money for different things, they even put my book on hold because they claimed I owed them money. They claimed that I owed them for promotional materials (a website and book trailer). I didn't understand how they would put producing my book on hold for optional promotional tools on my part! I told them to forget it because I couldn't afford it and they insisted on it. The project manager told me that she would chop the price in half and was very persistent. I decided to go ahead and pay for the items little by little.
It took months for me to pay it off and so my book was put on hold for a long time. Even after paying it off, it took them even longer to produce the book. There was problems with editing, illustrations, and then switching project managers several times and the new people did not know what they were doing. Anyway, after a bunch of obstacles, they released my children's book without my consent and never filed for a lccn, or for a copyright (which I did online without their knowledge on a free site), and I was told that they didn't file until after a book was released, which is highly illogical.
Needless to say, not only is my book without a copyright, but the other items that I paid for have not been produced at all, and I even had to order copies of my own book, in which I purchased 30 on June 7 2016, and still have not received them either. There has been problem after problem and fraudulent claims. Claiming that the pay for promotion but my book is not being promoted and I have to but my own promotional materials and promote my book, claiming that I would be assigned a publicist and marketing consultant that will book events, interviews on the radio and television, but that is, also untrue, and constantly trying to get me to buy my own books, promotional and marketing materials but they claimed that all of those items would be paid for.
I want all of my money back or for them to provide what they claimed they would provide, and I cannot get back the 4-5 years that I lost through them which I could have been successful with a legit publishing company or self published, and I want compensation for all of the stress involved! I am so disappointed and hurt and angry at how they bamboozled me. I was homeless, and broke with my children because I gave them all of my money in hopes of being a successful children's author. I sacrificed my meals so that my children could eat, I sacrificed time that I can never get back, and my book is invaluable to me and I cannot get that back. They made a mockery of me and my talent, and took advantage of someone trying to make it and I want their asses to pay for all of my sacrifice, my pain and suffering, my hardship and struggle, and my wasted years!

Without Tate Publishing, I would be a man with only a manuscript. Around Christmas of 2015, many self-publishers wanted my business, but the minimum for editing, cover design, and printing was $2,000. I didn't want to put that money in, but the president of Tate offered these services for $700. I decided the risk was worth it, and on June 18, my book was completed. However, it was not an easy road. Sending in your manuscript is like agreeing to have someone take care of your baby for six months. It's difficult to not know how it's doing, or wait for a few days before hearing a response. Christian ** was my project manager and was usually available to talk on the phone. Taylor ** was usually available as well. Others, like Cody ** and Randy **, were usually booked solid and need to be contacted by email. It took me a while to adjust my expectations.
I give Tate props for a fantastic cover design and a solid editing process. The editor didn't find all the errors, but he did do a thoughtful, constructive review of my book that highlighted its strengths and areas that needed improvement. Tate does need to improve its flow of communication so authors aren't left in the dark, and you really do have to do the majority of the marketing and selling on your own, but in the end, I have a book in my hands that others can read. As for the reviews, it seems like there are either completely negative reviews or totally positive ones. I'm somewhere in between.
I wasn't totally thrilled with Tate, but they aren't a scam by any stretch. They offer you fantastic deals if you stick with them. For instance, I ordered 500 copies of my first book, so now I get a lifetime contract where all of my future books will be produced free of charge. Pretty sweet! It's up to you whether or not you want to take a leap of faith on Tate. I did. It's a difficult road and it doesn't get easier once the book is in print, but I have a stack of books in front of me now, so that's saying something.

After many months of asking for a financial statements from the beginning to now I still have not received them. I know that my books are selling and I have been getting some quarterly checks under $2.00 total. I have not heard from anyone at all and when I do they say "I will forward your email to such and such"... I do not recommend them if you are thinking of publishing your book.

I too have had the same experience with this company. I can't get a call back unless they think I'm going to place an order. I receive multiple emails every week with a new special for me to buy my own book. I was promised a professional Marketing Representative. On their website, www.tatepublishing.com they clearly state: "Every author is assigned a Marketing Consultant (an industry expert) to assist in finding the right markets in which to sell in the retail bookstore market and beyond, maximizing every author's reach and success." Who is this? Why didn't I get one? My contacts are no industry experts but rather sales people who are only interested in my credit card number. I have hesitated writing a review thinking things might get better. Tonight, a concerned friend sent me this link - **. No wonder it's so hard to get books on time. Apparently authors are beginning to file lawsuits. Needless to say, I'm very concerned about the future of my book.

After they received my approx. $4785 "initial author investment" they basically dropped me like a hot rock. It became slowly obvious to me that they had no intention of putting forth much effort at all to make my book successful otherwise, it might sell 5,000 copies and they would have to refund my "initial author investment". And I also believe that the quarterly sales reports they send me with their tiny commission checks are fraudulent. The checks are so small I don't even bother cashing them. I KNOW they have sold more copies of my book than they report to me.
I feel it may be time for a class-action lawsuit against Tate Publishing. I have every reason to believe that none of them actually read my manuscript at all before they "accepted" it for publishing, especially not that con artist and liar Trinity Tate. The proofreader was adequate, but that was about it. The cover design they came up with initially was pathetic, so I had to practically design my own. And the first copies they printed were off-color and literally fell apart when you opened them. Ever since then, I am constantly inundated with emails from James **, their "Senior Marketing Consultant" to throw more money away on their garbage. What I really can't believe is that they would go so far as to claim to be a Christian company to hide their evil, greedy scam! They are a wolf in sheep's clothing!

I wrote a book, not my first work rather my first attempt at publishing. Tate Publishing liked my work informing me that they would "love to see it on the shelves". I was pleasantly surprised. I have been self-employed since the age of 24 and now 68. I know a considerable amount with regards to business. The work or manuscript which I submitted was in my opinion worthy of publication, most authors believe this. I was cynical in the beginning, however with each contact Tate Publishing Staff responded with what I saw as sincerity and honesty. My book was not hastily written, my experience with publishing was 'zero'.
As I drew closer to editing my excitement escalated as would be expected. I was asked for a fee, yet could not afford anything towards the publication. I continued with my communications and suddenly found myself writing a brief biography, the assignment of an editing and production team and the work began. All fees were suspended or given to me and my work by the grace of Tate Publishing. My editing team had their hands full. I had written a 230-page book with no chapters. I used underlined topics introducing what should have been submitted in "chapter form". My thought of writing one chapter was soon done away with.
My editor was very pleasant to work with handing over more than helpful suggestions with considerable patience. One editing begins things need to roll. Tate Publishing helped me put to form a great message I was hoping to get to the public eye. I received nothing but professionalism, astute attention and absolute truth in all that Tate Publishing accomplished for me. I hold them in deep respect for the help extended in aiding me with my new venture, authoring books. I was invited to New York for a three-day signing event. Naturally there was a cost involved. I could not afford this and Tate Publishing offered to reduce my cost by over 30%. Even at this I could not afford this great opportunity, yet to the day thank Tate Publishing for this great offer. This would have meant enormous exposure of my book. I continue to receive offers from Tate Marketing which are all appreciated.
Many feel that after the book is written that it's all up to the publisher to sell it for you. This is an incorrect angle of vision. This is where a great portion of our work as authors begins, at least in the beginning until we accomplish an audience. Tate Publishing, in every step of production, enhanced my day with positive and honest methods which in turn had a "ripple effect" on other in my life. I was able to take my joy or happiness into the world around me. This is spreading a positive by being positive.
The willingness of each employee to help and guide me through my first publication was one of the most impressive attitudes of reality that I have seen in any company during my last 35 years. I would suggest Tate Publishing to any author, new or established. Once again I give a serious and well earned "thanks" and appreciation to Tate Publishing. To Consumer Affairs - I hope not to have infringed on "guidelines" My only "business" with Tate Publishing is the book published for me with possible publications in the future. What I have stated is true from my angle of vision.

After retiring I self-published two books; a mystery fiction, and a nonfiction book made up of interesting world-travel stories of my 40 years on the road. I finished a short sequel to the first mystery fiction, and started looking for a publisher that wanted new authors. Tate Publishing responded positively to my manuscript. We concluded a contract wherein I paid Tate to develop the finished paperback, beginning to end.
My first clue of my publisher's incompetence came as some irresponsible manager assigned a "Project Manager" to begin the production stage... After several weeks when I heard nothing from Tate. This young man, a Chinese with four names, was from the beginning, totally without a clue of what his job was. He could not communicate, and was fired from the company a few weeks later.
I was assigned a new "Project Manager." A Filipino young woman who seemed equally inept at communicating, and getting answers to my questions. We ultimately seemed to improve our communications (I give it a C- grade however). The manuscript editing process began OK, but there was zero comments about suggestions for plot improvement or other ideas. Punctuation and spelling was the main editing work. Something I really needed little help with.
I then began to get 'bombed' with repeated attempts to get me to order my own book, which still did not exist. This "Marketing Consultant" did not answer any of my questions, and only seemed interested in remaining silent while he sent emails to authors soliciting us to buy books and other promotional pieces. Throughout the full process, I noticed an often repeated mistake made by my contact persons. I would refer to an e-mail that referenced a specific item. Most times my project manager or other contact did not know what I was talking about, and seemed to be unable to answer most of my questions.
Lastly my assigned "Author Representative," while a pleasant young man, was unable to communicate in proper English, and wrote as a 12-year old might. Management, without supervision, let this go on and on. A definite embarrassment for a publisher! As an experienced businessman and writer, I viewed TATE Publishing as a company in which no one seemed qualified to do their job, and communication and supervision is non-existent. There were other serious problems, but I am getting too depressed to continue. I view the $4000 I paid Tate to be a ripoff, and largely wasted. I am still waiting for a royalty payment, and some of the "professional" marketing I was promised. I have two other potential authors that, at this time, I have steered away from Tate.

Wow. I am ironically relieved to have read all of the reviews of which authors have experienced deceptive practices from Tate Publishing because it has given me the relief of knowing it's not just me, I'm not going crazy, and my intuition was true. I was one of the 4000.00 paying consumers (2010). I too experienced the rude awakening of their deceptive and untruthful promises, every one you see listed from zero marketing (except to blast your email once a week with "specials" for YOU, the author, to buy books from them).
I read what the one lady wrote below when she said she's been in sales all her life and knew that marketing was 100% her responsibility and that she's happy w/ Tate. I respect that, however, on their contract they tell you THEY will solely market and promote you and that has been the most deceiving part of this journey... They make you think they are a "traditional" publisher. That is very deceptive. I was not looking to self-publish again. They tricked me into believing that my dream was coming true ("we only accept 4% of the manuscripts sent to us. Congratulations..." yata, yata, yata).
I am just very hurt that I was not knowledgeable enough to know the difference between traditional publishers and vanity publishers which Tate would be considered to be. I now teach workshops on the publishing journey so as to help other aspiring authors not to fall into traps and to be well informed authors when it comes to publishing. God had a plan for my book and I know that many people were blessed by it but I definitely experienced a lot of emotional setbacks as an author from this traumatic experience with Tate, and have been seeking God's help in moving beyond this and not giving up on my ministry and my dream.
They are on top of it once they have your money. After the product is finished. They are finished, and YOU are the only marketing they are concerned about. Shame on them, they will reap what they sow. I too have not received the royalties due to me and I stopped fighting to get even a report of books sold since its release. Any publisher should be able to report that to their authors. Tate cannot. After numerous calls and emails. May God have mercy on them. And yes, I am interested in a class action lawsuit. My email address is **.

Well first let me say that I am extremely disappointed in Tate Publishing. When I began searching for a publisher I knew nothing about the industry. I just had a love of writing and a finished product I wanted to share with the world. I submitted my book to Tate and they came back with an interest to publish. I was extremely excited. I did however Google them to find out more about them. I was not wanting to be a self published author for one thing. I came across this site and some others that made me very weary of using Tate. I was so eager to publish though that I took my concerns to Trinity Tate-Edgerton in an email. She replied to that email with an two page response that in the end put my concerns to rest. She cited professionally paid bloggers, disgruntled employees, disgruntled authors that had been turned down by Tate to publish their work, and more. So I went ahead and paid them to start the process.
I was told the payment was for my end of the marketing of the book. (I will say it was only 800.00 and not the thousands others seem to have been charged.) I went through the publication process and I received my book about 9 months later. I am very happy with my book and I bought about 500.00 worth as I had already sold that many to family and friends. Here is where things start going south. I so far have gotten 3 book signing events from Tate. All were in out of the way, hole in the wall places. A small ice cream shop, a small cafe, and a small fried pie place. Tate wants you to try and bring 20-30 people to each one. Well that is hard to do. I sold 11 books at the first one and 4 books at the next two. So a total of 19 books. Tate says that informed the local media about the events and sent me a roster of the contacts. I contacted each one and not one of them said they received anything from Tate.
I started noticing immediately that I was being pushed a couple of times a week to purchase my own books from my "marketing" consultant. I also have gone through 5 "marketing" consultants in the 6 months since my release date. I think what happens is that these people that get hired as marketing reps figure out pretty quickly that their job is to sell books to the authors and not much to do with actual marketing. I have NOT received the Royalty check that Tate says I earned from them for the amount of $9.60 and I have been trying to get answers for 6 months on this issue. Each time I ask about it I have to re-explain to my "Author Service Rep" what is going on. Like it is the first time he has heard about it. He is also Filipino and based in the Philippines, so there is a communication issue straight away.
I have emailed and asked Trinity to look into this and I have been ignored so far. I am saddened by all of this because I began the process of publishing a second book with them through their "author for life" program before I gave up on them. This program allows for publishing as many books as you wish through them at no charge. However, I am finding that this current project is getting nowhere fast. Probably because I am not paying for it. Another complaint I have is with the free audio book download that comes with every book. It is still not available 6 months after the official release date.
So to recap: no marketing, no royalties, no audio book, no quality book signing events and no book signing events period for the last month, no representation, no response from the company now that I am complaining. Now I am considered a self published author and none of the traditional publishers or agents want anything to do with my book or series.
I recently joined the Society of Children Book Writers and Illustrators and went to their Spring conference in OKC. I spoke to several real authors, agents, and traditional publishing houses and guess what? All of them said to stay away from Tate or to be very careful with them. I am so disappointed and lesson learned. My advice to you is if you are an author, join one these valid organizations such as the SCBWI and go to conferences. There you will meet the right people. Oh and by the way, I didn't hear a peep out of Tate Publishing about a major writers conference happening right down the road from them and myself. Why? Probably because they know that their reputation in the industry is piss poor and that would be found out by you as an author if you went to the conference.

Since this review, I have gotten an amiable response from Tate Publishing. The Vice President, Director of Sales is resolving the issues that I am having with my book. He addressed, "When we do find an author like you that has a legitimate problem, we always want to address it at the highest level, and we take your concerns very seriously. We will always do that and always desire to fix any problems, just like the problems we had with the binding of your books. That issue is rare, but if it occurs, we will always replace the books to your satisfaction."
It is a relief to find that the issues are being resolved. They are diligently working on every aspect of the publishing of my book. I appreciate his professionalism in resolving the problems.
Original Review
I read all the complaints from the other authors. It sounds like Tate Publishing has some major issues to iron out. Whether they do it is another story in itself. I have had all the same issues that the other authors have had. It was a nightmare to publish my Cookies, Cookies, and More Cookies book. By the time it got to the final editing, I wasn't sure if they were going to print the unedited version or the edited one. Yes, there are words missing in the recipes and mistypes. My original that I sent in was correct and the way I wanted it. Anyway, now the book is falling apart, my friends cannot get their books, and I can't even get my books. It has been months. I have the same scenario about the royalist checks. You get enough to by a coffee or two. As authors, what can we do? Do we need to group together and sue or just take this as a financial loss and major disappointment?

Tate Publishing sought me out several times after I self-published my book, NO TIME TO CRY - One Mother's Will to Survive Against All Odds back in 2013. However, I graciously declined each time until the terms were right 'for me'. I've been writing my whole life and know all too well that events in the literary world do not happen overnight.
I signed with Tate in April of last year, and they dutifully worked with me as "I" created/designed my own book covers. Their production staff were all helpful, patient and prompt in returning all my phone calls during the grueling process, not to mention meeting their deadline. There was a mutual respect at all times. With everything complete, they kept their word and officially published my book on September 1, 2015 as promised. Tate scheduled a book signing at a local cafe, however that was a bust. Not because of Tate, but because it was not good timing for a new author. They didn't tell me that. I just knew. Therefore I chalked it up to another learning experience.I was first published at a national level in 1995. I am the recipient of a national prestigious award from Writer's Digest. I have written and edited for Disney, BVHE, Blu-ray, and ABC Studios. However, this is my first book.
Being a true "writer" is more than just writing. It entails tons and tons of ample patience, contacts, networking, social media info, word-of-mouth, humility and grace. Let's face it: if this were the ideal job that made you rich quick, everyone would do it. Real writers LOVE to write. It's not a duty or chore. It's like breathing to us.
Beware of bashing reviews. Unlike other things like, singing & dancing talents, the literary world is a whole different genre. People don't just "See" our books then jump to give it an immediate 5 star review (like a youtube video). They have to READ it, study it, pick it apart, read it AGAIN, then blog about it. I have often met folks (with the best intentions) who, have never written anything of substance, yet they wake up one day and 'decide to become a writer.' Next, they complain they never have any time to write... Then they do nothing but complain about their publisher's so-called inadequacies, thus leading them to bad mouth them in online reviews because they think things aren't happening "fast enough."
Don't get me wrong. There are some money hungry greed only publishing firms out there that deserve to be exposed for false advertising. However, I don't feel Tate is one of them. At least not from my own personal experience thus far. For those of you who are new to the publishing world; read these reviews with a grain of salt. I have yet to find the perfect publisher. Sometimes all it takes is some added patience.
Tate Publishing Company Profile
Company Name:

Tate Publishing

Website:

https://www.tatepublishing.com/