Consumer Complaints and Reviews

Publish America is obviously printing my works illegally, since they have been available online, apparently for years. They violate my copyright. I have no contracts with them. They do not have my permission. I do not receive royalties.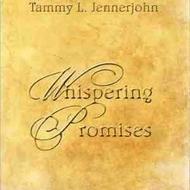 I had Publish America publish my 658-page novel called Whispering Promises in 2011. It was my first time to being published and I was really excited about it. Four years has gone by and the excitement turned to great distress. I have never gotten an honest answer from them regarding my sales and royalties. My book is selling in the thousands, received five-stars, been given 95% positive feedback in thousands of replies, and I have many fans in London, England (enough to have been asked for my autograph). Yet, this publishing company informs me that no royalties are due to me from no sales.
How can this be so? Who is collecting the money from these thousands of sold books? Not me, the author. I have read on here so many other authors going through the exact same thing as I am. This company needs to be stopped, made to give our book rights back, punished for their wrongdoings, and forced legally to pay us our dues. Lawsuit? Include me on that!

I had my book published with Publish America, now America Star books, and they were very unprofessional from the start. They first printed my book in what looked like it was done in a garage by a 4 year old! When I wanted it redone they charged me $550.00. The only royalty check I ever got was a 24.00 check after 60 friends purchased my book. They way over-priced the book at $24.95 and still did a lousy job with the format. My illustrations were cut off and the text was inconsistent. I was embarrassed by it actually, therefore I did not promote it.
I have requested several times to have my contract terminated over the 7 years. They want to charge me $299.99 to have the contract terminated. I waited the 7 years and was informed my contract had been renewed already!! They are crooks, liars and snakes. Sara, the so -called supervisor, is highly unprofessional with no regard for the author's wishes. She lies about emails received so if you plan on doing business with her you better save every correspondence with her!

I published a book with Publish America back in 2008, and they were and are the worst company in the world to deal with. They never made any changes to my work as promised. I had asked them several times to not publish my work like that because I did not want to develop a reputation as a poor writer. All they want you to do is buy your own books. I looked on Amazon one day and saw my book on there and almost had a heart attack. The cover was nowhere close to what I had asked for. I tried to contact them over and over and over just to hear ** shoot me a bunch of crap. And then one day about two weeks later they had put a letter out stating that they do not take calls anymore because they have so many Authors to tend to/(So many more Author to Scam!).
I am so pissed and I need to know what can we do about this. Breaching of contract situation. Are there any bold enough attorneys out there that can help us, or should we just take this matter in our own hands. They have scammed us and we need to be compensated for not only being scammed but for our dignity and our dreams have been played with and we need to get on the band wagon and get them. They are wicked. Why don't everyone that has been scammed just get together and go up there and fight back. I bet you a million dollars one of those attorneys will jump on our cases then. It's all about a dollar for some people but as for me this is about my dream being shattered and I am on a mission to get them back. I still know that dreams do come true....and now that is one of mine!

I had nothing but issues with this company purchasing one book. I accidentally purchased 3 of the same book. When I contacted them the day after the purchase I was informed that they would not cancel the order because it had already been processed, not sent out but just processed, and they would not help me out at all. When I contacted them by email I got the same explanation about the processed order.
They offered me a discount, which I don't want. As the emails continued I eventually called them and the girl rattled off her managers number which I wrote down wrong because I was scrambling for a pen. When I emailed her back asking for the number again and expressing my irritation I was told that they are not in the customer service business and that any more rude emails from me will be ignored!
How do I know I can trust these reviews about Publish America?
850,588 reviews on ConsumerAffairs are verified.
We require contact information to ensure our reviewers are real.
We use intelligent software that helps us maintain the integrity of reviews.
Our moderators read all reviews to verify quality and helpfulness.
For more information about reviews on ConsumerAffairs.com please visit our FAQ.

I had my first book, "Wicked Dreams" published with Publish America in February 2008. The signed contract was for 7 years. After some research and hearing complaints from other authors, I asked for my contract to be broken and certainly never asked it to be renewed. I was kicked off their forum board for asking questions about royalties and marketing and why authors were asked to purchase their own books. I received emails stating my rights could be returned if I agreed to pay anywhere from $99 to $149 administration fees which I refused. It is now February 2015, my 7 years is up and I have now been notified by PA's new company name America Star Books that my contract was renewed and why would I want to cancel. This contract was renewed without my knowledge or consent. They knew full well I wanted nothing further to do with their company. What are my options?

I consider myself to be fairly intelligent but not once, not twice but three times I trusted America Publishers with three of my best written books. I was so excited to have my first book published that I immediately gave them my second and a third all in one year. Then the hard fact of what I had done set in. This is not a reputable publisher. They do nothing that they said they would do. They do absolutely nothing to help you promote your book except to take your money for questionable promotions that probably do not take place anyhow. My third book doesn't even have a cover picture listed with it! Simply trying to find my book on Amazon was difficult. I had to put in the title and the authors name just to find it. One of my books is not even available at their own bookstore! As many others have said I know that my books have sold and not received anything except for the token one dollar.
My books are priced so high that no one would buy them. Doesn't it make sense that if the book was priced more reasonable that more books would sell and we both could share in it? I would be more than happy to join a class action lawsuit to get the rights to my books back and put an end to this so called publisher.

My wife wrote a book and had it published. Copyright and release was in 2008. The contract was for 7 years. They had told her they would send out notices, no notices were sent out as stated. We have requested termination of contract several times and informed them via email that we would not be renewing the contract. We even sent a certified letter to them without acknowledgement or reply from them.
My wife emailed them a couple days ago, they did reply that they have already renewed... It has not been 7 years yet. They have been informed several times she was not going to renew. Yet they have gone ahead and renewed against her wishes. The book was first available in June 2008. Contract was signed April 2008 time frame. The 7-year contract would expire in April 2015. How is it possible to already renew when they have been informed no renewal?

I published my book ASC Galaxy: Stormfront in 2005 with Publish America. I was able to sell several copies of the book initially and I received 2 very modest royalty checks. Once I realized the scam of Publish America I decided not to promote my book and let it die on the vine so to speak. Well my initial contract should have expired 2 years ago, but I still see them pimping my book on websites all over the world! All I want is my book back, so that I can rework it a bit and publish through Kindle or some service like that. I received one email where they wanted me to pay $199 to get my rights back. According to my contract I should have my rights now! All I want is my rights to my book. Don't publish with PA or whatever they are called. It is a book mill pure and simple and no better than a vanity publisher. A legitimate publisher would have returned my rights, as my book did not sell. Since they are still selling it all over the world someone must be buying, but I have $0 in royalties since 2006. Anybody able to help?

I have a friend who is disabled and elderly and desperate for money. She wrote a book and trusted it to Publish America a year ago. To date, she's received less than $5 in royalties. She needs to put her book on Kindle and to aggressively market it for the holidays but she can't because Publish America won't even talk to her about giving her the rights back. They want $99 plus postage to let her have her own book back. They have done NOTHING to help sell the book. It is the biggest scam I have ever seen. Considering the number of new names on this site that they have ripped off, I am encouraging her to start another class action lawsuit. If you want to be a part of this lawsuit, please contact me.

I signed a contract over seven years ago with Publish America. They are in breach of contract. When my contract expired, they renewed it automatically, without my consent, without notification, without signature. Now they refuse to return my rights as I requested. IN fact, their email response did not address anything in the email I sent them. I have not been paid any royalties in the past seven years. Yet I see my book listed used for sale all over the world so someone has bought them. Where is the money I should have gotten from them? Their pie in the sky promises are all false.
My book was never on book store shelves. Ingram, a large distributor does not provide or list them, nor does Barnes and Noble, and other book stores. They do nothing to promote or market the book, and won't electronically publish an author's book unless the author pays them a fee. While I don't mind helping market my book, PA does nothing to market or promote without charging the author money. That is the way of vanity publishing, where you at least know that upfront. I received emails from them offering to show my book at an expo or other source for a fee, of course. I refused. I should not pay my publisher to do his/her job. They should be paying me, which they have not done since that first fabled 1.00.

My books were published by Publish America. They also have in the contract that all records can be checked. I'm told over and over my books are not selling but yet the books are all over the internet, someone is getting paid, but it ain't me. They do not provide the necessary tax forms, nor do they send out royalty payments, an author cannot check on his sales status, you just have to believe the lies being told daily. I tried calling them to the point of giving up. No one ever answers the phone. I want my books back that I spend a lot of hours writing, and expect help from Consumer Affairs.
As a citizen I have rights, and would like them acknowledged. Publish American/America Star books are crooks and all parties need to be arrested and thrown in jail ASAP. I also feel like my rights to all three books need to be reverted back to me as the author since the company I signed with is named Publish America not America Star, who is that? I am a tax paying consumer and need this matter dealt with at once.

I first published in 2011 with my first novel. I tried to gain access to my books with no luck. I could not even buy a copy for myself. After 8 months I was able to get a hold of customer care. In the first 3 months I spent $12,000 in advertising and web access. Couldn't get any response. I was stuck with no books and had 350 orders pending. They fell away eventually. I stupidly published my second novel with Publish America, now American Star Books. No royalties, no apologies, no nothing. Oh they want to get me to do all kinds of promotional investments.
I found a site that sells my novels in 7 countries. It is a flat rate download service. I never gave up any permission to waive all royalties. The purpose of a publisher is to: publish, edit, market and manage an Author. If this has changed maybe someone should inform the public. I am also willing to join in on a class action suit. My sister purchased my ebooks more than a year ago. No royalties. A cashier at a local market also purchased, nothing! How can this or these companies get away with this?

I published a book with Publish America in 2011, titled Ghetto Gangsters, although I was told they're a traditional publishing company, I found out differently. They cheated me out of hundreds of dollars on services I never received. Kept receipts.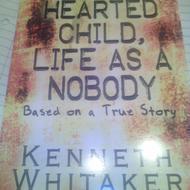 I written my book 6/1/09, have not gotten any checks, royalties. My books are in barnes/noble/amazon online bookstores. I have sold a lot of books. I have passed out a lot of business cards, over 2000-3000 thousands. The only check I've gotten was for a dollar. Please help me to understand where this company is going, and why they're not paying me my money. If anyone out there can send me in the right direction, please send email to **.

I have been in a ridiculous dialog with someone on the other end of an email chain from formerly Publish America who is refusing to return the rights of my novel until, "I apologize for saying bad things....or we will not return your rights." Well as a 20-year Veteran of the US Army after I visit my local military attorney's office I wonder what the response will be. They are criminals. They prey on the elderly's dreams. My father and I co-authored a book and he has since passed away. They continued to try and get me to buy my own books and of course there were various deals one day where the book would be $2.99 but the postage is outrageous.

I have two books published with Publish America or (America Star Books), as they are now known. Probably changed their name to avoid lawsuits and bankruptcy. I too personally know people who walked into Barnes & Noble and bought copies of my book. Yet I have received no royalties since first publishing in 2007. Booksellers claim to have used copies for sale, people I know have bought copies, so where is my money? The contract is up with my first book, but they told me it would cost $99 to get my rights back. That is not what the contract I signed said. It made no mention of a fee. They tried to make me pay to list the books, to promote the books (pretty much everything). If a publisher is legitimate, it would be in their best interest to promote what they are publishing in order for them to make money. But they do nothing, and expect you to do it all. I'm sorry, but I have a job and a family to feed. I have no time or knowledge as to how to go about doing all of that. If there is a class action lawsuit, I will be a part of it. I want my book rights back, and the outstanding royalties they owe me. Then maybe I can find a real publisher.

My book, Stanley Creek Cabin, was published by Publish America in 2009 and though several booksellers have and are selling my book, I have never received any portion of the sales. The book was filled with typos and when I requested that they not print more books until I edited it, I was told I couldn't and they would do it for $647.00. I declined and have been waiting for the contract to expire so I can get another publisher who is honest and will promote it. This has been a very sad ordeal for me as a first time author and I feel betrayed and used. I feel that PA is a predator and should be legally punished for the harm they have caused other authors like me. I am continuing with my writing but have found another publisher who I hope is trustworthy and sincere in the endeavor.

My book has been out for a while and I have not received any feedback or money. Lately, I get constant calls asking for money. Hello, I am the Author of the book, it should be me getting paid for my work. It took two years to write this book. When am I going to get paid? Several years has passed. Last time I got a check, it was $1.50. What the heck am I going to get with that? I chucked it. It cost $5.00 for a bank to cash it. What a joke.

I have several titles under Publish America, one of them is **. Right now that particular book is on Amazon best-selling list and has sold thousands of copies, yet I have never received a dime or a tracking sheet for that matter. They have told me that I have sold seven copies, yet I have twelve copies that are on a used list. My question is if Publish America had changed to America Star Books, how am I still under contract with a company I never signed up with to begin with. I would love to get out of my contract since I have been picked up by a bigger, more reputable company. Please help me if you are able.

I just can't believe this was a scam. I signed a contract in 2010 April. I haven't received any royalty. When I called to ask about them I was given the run around until this day. Please add me to any class action suit.... thank you.

They published my book for me in 2010. I proofread everything I sent them to publish and the material they published was full of mistakes and not correct on several parts. Also I was told I would receive royalties from the sales of each book and I have not received not the first dime. I know there have been books sold because when you look it up on the website it tells you the are used ones for sale also. And I know people personally who have purchased my book. These are my chief complainants.

According to them they emailed me a statement. I did not receive a statement and I checked my spam and all mails from Publish America/America Star from July 3, 2013 to present. I have called them and emailed them. Conveniently, they removed my email and account from their mailing list between February 4 and February 13th and I had to go back and re-register. Supposedly my email and account was lost during their transition and at a convenient time for when statements and royalties were to come out. I have called and emailed them regarding all of this with no response from them.

Had emailed Publish America on numerous occassions about not receiving any royalty payment for my book, which was release on December 24, 2010. During this time I received negative emails, which included my book was not and is not selling. Not true, you only to need look online and also I know people, personally, who have purchase my book as well.
Made complaints to the BBB in Maryland, made a complaint with my local police department, because of their what seemed to be bullying email. I emailed the IRS, and wrote to the ISBN of America and so on. So in conclusion the only thing I thought would get me my royalty and for them to stop selling my book was to purchase my rights back. I did for $151.99 Return Rights 149, and inside the order box I told them that I was requesting that all sales of my book be stopped, electronically as well as hard copies immediately, and all monies due me as relating to royalties I have never received be mailed to me by cashier check, and I also confirmed that my book would not be sold anywhere.
If you look online, you will see that they are still selling my book, although they no longer have publishing rights, and of course I am not being paid. When I tried to confront them about this ...One of their last responses was "Who are you?" Yes I am angry that the government have not looked into this. With all the complaints ...and what seems to be unethical practices of Publish America. Their new and/or other name ... America Star Books.

I have two books with Publish America. I asked for my rights back on both, (one of which I paid $599.00 for illustrations to be done), because I had received notice my book/s haven't sold in over a year. That email offered me to 'buy' back my rights for $99 per book. I had several people tell me they have purchased the books, in the last 8 months, and then recently (two weeks ago), I was informed that a family member had purchased both.
When I emailed PA (Pub America), I told them (and I had) tried to make contact before, but no response through email, and per phone, I can never reach anyone. The nasty email told me I was wrong, that it wasn't true. I made NO attempts to contact them, and my books have sold. I just hadn't reached royalty amounts yet. When I told them not to call me a liar and if my books had sold, why then was I receiving an email offering me to pay for my rights back.
The emails from them were ugly, and intimidating. Telling me they would not listen/read any more of my emails that I make accusations in. Really? Isn't that what they did when they called me a liar? I'm not sure what to do at this point, and this company BULLIES the little people. I'm going to take a step further into this because I do believe if I have a contract, they are OBLIGATED to talk to me about my concerns. It's a contract. BEWARE OF PUBLISH AMERICA. I feel sorry for others who have fell for their line of garbage. I don't understand how this is legal?

I have published two books with Publish America (PA). In both instances, although I thoroughly edited the books, there are more mistakes than my cringing can account for. As others have stated in their reviews, I have found the books for sale in multiple places (including eBay, Amazon, Craigslist, etc.) and know I have not received royalties for those copies. I have also found sites that offer my books as free downloads and the only person who could have given those downloads to those companies is PA unless some person decided to take the time to copy into a word processing document all 500 pages of both books.
My contact with Publish America has been anything but pleasant. While signing contracts, they were helpful and willing to bend over backwards. Once signed, and as the date of those contracts is drawing to a close, I have received nothing but name-calling insults, refusals to cooperate, and threats of retaliation for my contractual rights (all of which come in one-liners, demeaning subject lines, and one-syllable exclamation words). I have spoken with a lawyer and it was suggested I let it all go unless I was willing to pay thousands to process the claims (which I cannot afford) as the company could do nothing to me (I fortunately have never paid for anything the company has offered such as editing, purchase of books, etc.). PA has threatened to send a "cease and desist" letter to any publishing company I use in the future.
I am also not happy that they have done nothing to promote my work, have priced my books for approximately $30-$40 each which is far beyond anyone's price range, have made editorial errors, then claim the formatting I created is theirs and I have to pay them for those rights. I am also not happy that I have to pay for them to promote the book and fix spelling mistakes.
What bothers me most is that my books were total and complete failures, have been for seven years; and trying to find another publishing company who would take books with mistakes, a bad sales-history, and the threat of a belligerent company refusing to hand over my rights to my books without payment of those rights (which is not in the contract), is almost nada. They have in effect completely destroyed my writing career and are promising to completely destroy it should I decide to pursue it with another company.

My first novel "Hawthorne Cottage" was published by Publish America in October of 2011. From that time until present, I have not received one cent for royalties, though evidence from other sources have proven that my books have sold. Initially, my edited book manuscript was sent the Publish America without errors and when I received the proofs from their 'so called' editors, the manuscript was noticeably rife with formatting and spelling errors. I corrected their mistakes and returned the proofs, but when I received a copy of my book, the errors were still present and more were added. And when I contacted them, they stated that the text could not be changed because it was already in print.
Other complaints: The book cover was not of my choosing and was poorly designed by an incompetent art department; the book was overpriced, $24.95; and their policy of print on demand has kept my book from being displayed in brick and mortar book stores. They obviously make their money from the authors who are bombarded with emails regarding marketing options that are exceedingly costly and with various promptings for the authors to purchase their own books. In my opinion, Publish America is a scam and therefore should be shut down and the persons responsible thrown into jail and fined. I would like the print rights to my book released back to me so I can publish it with a respectable publisher.

I got onto their website to order a book, Angels With Dirty Faces. I went through their order form. Received a confirmation number, thought I was to receive an actual book. I did get an email from them saying my book was at another html. I went to that site but it would not allow me to the book. It went to another order page, continually. I called their customer help number. Never to get an actual person. Always getting a recording. I left messages with my phone number. I repeated said I wanted a book. They did not nor have they returned my calls nor tried to resolve this problem. I would not recommend this company to ANYONE.

Years ago, I decided to try and become a published author. A friend told me about Publish America and I decided to give them a try. Immediately, I was accepted and offered a $1.00 yes, one dollar, advance. I was too excited to read the fine print and signed on with them. Big...BIG mistake! First the cover design was horrible! Second, the price of my book was $24.00 for a 125-page paperback! Third, they didn't offer any editing and they published anything, no matter how poorly it was written! Fourth, they do not promote their author's work. Yes you might get on the "Up in lights" page for an hour or so. Book promoting is your job. Fifth, they do not contact you back if you have too many questions. After a few times, you become a pest and they ignore you so don't expect any kind of customer service.
Sixth, you get 8% royalties! That is! IF you can sell any of the overpriced books. And they ask you for up to 100 names and addresses of family and friends so they can be spammed. Seven, they give you one free author book, one! Eight, very few book sellers will carry Publish America books because they have no returns on unsold books. Nine, their contract is absolutely horrible and you can't get out of it unless you pay major bucks. And it usually lasts for 7 years! And ten, when you finally get the rights back to YOUR book, they continue to list your book on their website (if you look your name and book title up) and if by a huge miracle, one sells, who gets the royalty? Not you. Your book has to have some sort of sales in order to get a royalty check. Something like $25.00 and at 8%, that takes forever...IF your overpriced book sells.
So, there you have the top 10 reason NOT to use PA. They will accept two books, but if you don't have a certain amount of sales, they will not accept a third. This is all true because it happened to me.

Having no money to spend on a publisher, due to: a bad surgery, medical bills, loss of job and living on SSD, it seemed only logical to go with Publish America. I read and listened to their CEO and new writers' testimonies. It seemed only logical to trust them. At the early onset, I would be contacted by one of Publish America's representatives periodically for an opportunity to have my book displayed at some book big fairs in places like Florida or Las Vegas, etc. I have tried to get information from Publish America on royalty checks and received one email stating the old clique "a check was in the mail". That was months ago and I continue to ask the same question with no positive feedback. It is amazing to me that Publish America contacts me via the phone when they see an investment opportunity for a book fair, but not in addressing this issue. The email address that Publish America Support used is... Can you help me?
Publish America Company Profile
Company Name:

Publish America

Website:

http://www.americastarbooks.net/