Consumer Complaints and Reviews

Publish America now named America Star Books. Published my two books "Hope in Moonlit Dreams" and "Poetry of a Soul in Transit". They claimed they did not sell any, therefore no royalties. YET my books are for sale on Amazon and other online places. My question is WHERE do those sellers get my books? Something is wrong with this picture!! Also I bought the copyright back from them. I am writing to the sellers and asking them WHERE they get my books... and telling them I OWN the copyright.

They have several of my book, like a fool I trusted them. My book is selling however they are pocketing the money and have been for years. Now that people are coming against them they are tucking tail and running just like they did with changing the name. This is the worst book company in the entire world, they are perpetrators, pretending to be a publishing company but they are indeed book sharks making money off your book and you get tied up in a contract that they renew without you knowing. You can sue them, like many that are in the process right now including me.

They published my book "So What It's Only John", in September 2009. My 7 years will be up this September. They never gave me any royalties, claiming they haven't sold any of my books, but when I checked Amazon and Barnes & Noble, they both have my book, not only new, but used! From day one, they kept sending me e-mails, giving me discounts, to buy my own books, but then I had to buy a certain number of them. They would claim, if I bought the books, they would send a certain number of free books, to somewhere, like Oprah's Book Club. They had also claimed they would send free books to different movie makers too, but I had to buy a certain number, of my own books.
I wrote the book hoping to be able to make money with my writing, since I am disabled and it is not easy for me to have a regular job. Every so often, they would send me an e-mail offering to let me buy the rights to my book back, at first it was $199, but after me not replying several times, they offered to give me the rights back, for $99. I refuse to give them any money back and am waiting for the 7 years to expire in September. I got tired of them sending me e-mails wanting me to do more. Now they figure I would be interested in having it translated into a foreign language, but I refuse to invest any more in their scam. I looked in my file and found a paper Royalties Report and supposedly they sold 1 book for $27.95, Royalty $2.24 and 3 books at $24.95, Royalties $5.99. I never received them because "per contract, they won't send Royalties, until they total $49.00.

I wrote a lil book 2013 My Enchanted Dinner Guest That Never Left - a Christian book. Proceeds were to go to orphans. In three years never received any money, emails on acct balances, how much books I've sold. Never they returned my calls.

I wrote a book that was released in 2009 called "Kenny Boo Laney, The Jail House Poet", I received a 1-dollar signing fee to seal the contract. I set up a book signing and received no support. With that I broke from the company and decided to let my contract expire. This occurred in 2010. Between 2009 and 2010 I received less than 5 dollars in royalty payments. I kept track of the book however and saw that the cost never if ever dropped below $20. Seven years past and then comes time for the contract to expire so I start to check more vigorously into the book and see how it had been doing. Not knowing what to expect, I find that the book is selling on numerous internet sites and basically all around the world! OK, I can deal with this, so I check the amount of books that these sites say are available. I come up with close to 1,600 books. The books being sold are new and used and range in cost from $25 to $850 per book.
I realize that the fair market value is around 25-30 dollars but I have only received the less than $5 in royalties that I spoke of previously. I contact the company and request a history of sales for the life of the book. In the beginning they were pleasant, not so much any longer. In addition they want me to pay $89 to get a copy of the book sales that I had requested. We also spoke of the expiration of my contract, they told me that I had already renewed for another seven years, and keep telling me to get out of the contract that I have to pay $200 dollars!
They say that they represent 30,000 authors a year, the majority of the complaints that I have seen while researching the company and they are numerous, deals with this company not paying due royalties to its authors. This add up to millions of dollars per year! I am getting my legal case together and I'm looking for a very good lawyer, I have a business lawyer in the family that is assisting me in my quest. Publish America/America Star Books does not deal in good faith with the authors that they are supposed to be representing. It is time that they should be made to pay the piper.
How do I know I can trust these reviews about Publish America?
826,885 reviews on ConsumerAffairs are verified.
We require contact information to ensure our reviewers are real.
We use intelligent software that helps us maintain the integrity of reviews.
Our moderators read all reviews to verify quality and helpfulness.
For more information about reviews on ConsumerAffairs.com please visit our FAQ.

My contract with Publish America ended in January of 2014. After seven long years of not receiving any royalties (despite copies of my book being sold). I had email confirmation that my contract was terminated, the rights to my book were reverted back to me, and that the title would no longer be offered for sale in the company's web store (I have all communications confirming this saved on file).
Fast forward two years, after I have re-released the title... and I find that the first edition is now for sale in America Star Books' web store, despite never having signed a contract with the company under that name and having confirmation that my contract with PA had ended. This is copyright infringement, plain and simple. They do not have the rights to print or sell my work, yet there they are, doing exactly that. I have sent them a cease and desist notice with threats of taking legal action if they don't remove my title immediately, but the fact that they had the gall to do this is infuriating. This scam company needs to be stopped, once and for all.

I published a book with Publish America in 2008, never received a dime from them. They said they would help promote the book, they did nothing. I had to buy my own books, went on Facebook to promote, contacted Amazon and other places all of which offer the book.

In 2012 I published a book through Publish America. To date I have not received a single penny royalties for my book. I know for a fact that copies have been bought because it has been used by the Texas Department of Corrections as a teaching tool for parole release classes. I have two more books ready to publish but I will not use Publish America. They did nothing to promote my book and each time I spoke with them it was, "we will do this for xyz dollars." I promoted my book on Facebook, radio and had my own book signing at the local book stores. A word of advise to those powers that be with Publish America, you are messing with one of God Almighty's kids and this book was dedicated to Him for His Glory. So your're not stealing from me but God.

I had written Inspirations From God, Sharing Words of Encouragement on His Behalf. It was published in 2012 by Publish America then now it is American Star. I have never received any royalties and I have proof of one letter sent to my e-mail but I have not received any money. It says in the letter I had it coming but I never got anything. And now here it is 2015 and how much do they owe me, well lots I bet. I want to put a lawsuit against them, but I don't know where to start with this. Please help if anyone knows how and I will keep searching how to do this because we should all get what is coming to us. This isn't fair that we do the work and they are getting the money for what we are doing. So I pray in Jesus' name He will lead me to the right person and I will file this lawsuit against them and we can all get back what the devil has stolen from us.

These people are out and out crooks. They get you terribly excited because they agree to publish your book for free. With your excitement you don't realize it's all a hoax. They charge you for EVERYTHING including promoting your book to selling your book. They do NOTHING for you. I have made ZERO royalties since 2009 and I know people have purchased my book. Recently I was sent an email to pay 2 cents for copies of my book. So I went to order 100 copies. What they failed to tell me was they were charging me over $800 dollars for shipping of a 99-page paperback book. My suggestion: Go elsewhere for your publication.

I was first published is 2004. (Book 1) My initial experience wasn't that awful. Cover was great, they did some editing, and I received 2 free copies. The first couple of years I had some sales (no more than 4 books), but I thought the cost of the books were high. I soon learned that no major bookstores were willing to carry them. I waited out my contracts - and paid nothing to get them released.
It doesn't sound like my experience was too bad, but it didn't take me long to realize that the "Publish America is great" posts on their site were either done by inside people or blinded fools. My following books were published through Lulu.com. There was no initial charge - the downside is that you have to do all the editing, sometimes several times, and cover design (unless you prefer to use one of their covers) but you have complete control, including what you charge for royalties (above the purchase price). My best seller was a book that Publish America turned down. I wouldn't go anywhere else for self publishing, which basically is what Publish America is.

On 5 July this year I purchased a weight loss book. I have not received it and tried to contact them for a refund and say they were a scam. I tried emailing them and ringing them but unable to get thru.

It's funny to me, after not having received royalties for my book sales, that USED copies of my book are available all over the internet. As well, I was contacted by America Star books a few months ago (formerly Publish America), and they wanted to see if they could reach out and help me with marketing services (for a fee...of course), to boost sales of my book. Not only did they have old contact information, even though I had emailed them my new info, but the lady informed me that my contract would AUTOMATICALLY RENEW come the date it's set to expire... in just a few short months! "I think NOT!" I told her. Then I asked her to send me forms and information on how I can stop this process of auto-renewal of my contract. I never received the documents, nor did I receive any email.
It's funny to me that they would want to renew the contract, if I had not sold any books!? And, even more suspicious is the fact that used copies of my book are plastered all across internet book retailers, and I've yet to see one single dollar for those sales over the past few years! The ONLY time they paid up, is when I had proof from Ingram's of my sales numbers. They need to be sued!! Why they haven't been, is really BEYOND me! Can't someone help bring them to justice?! They have no right to keep the royalties of authors they 'represent'!):

I thought I finally had my big break as an author when Publish America (now America Star Books) agreed to publish my book. The contract didn't feature anything out of the ordinary and I had it looked over by a lawyer who was a friend of the family. However, after being published, reality set in. They didn't seem to do anything to help me get noticed and I had to pay them to get anything done. I had to wait for six years before I could cancel my contract with them. I had to pay $99 U.S., but it was worth it. Now I can submit my manuscript to other publishers in hopes that I won't have to go through the same ordeal again.
It was worth the wait and now I'm free to give my manuscript to other publishers. The only things America Star Books is still entitled to is the ISBN number (there are countless numbers of those), the cover design (which was ugly anyway) and the page layout. I'm not going to take any action because they seem to be pros at diking out of trouble. Enjoy your ill-gotten gains while you can, America Star Books. Because the good Lord will eventually punish those who commit wrongs against him and his people.

I have three published books with this company since 2010. Every few months I've gotten an email telling me I've sold zero book and have no royalties due to me. I've had numerous people show me copies of my book they've purchased and ask for my autograph. Publish American is keeping my royalties and stealing from me. It should be a crime but it appears no attorney is able to get them into court. Sad and appalling company.

My was published In 2009. The name is A Wife's Prayer And have not heard From them in a while or not received A dime from my book. I'm from San Antonio, TX. Publish America Just published My book then I had to buy my book if I wanted a copy. They accepted asking for money To put my book out there. What can I do to get paid for my books that have been sold?

I wrote 3 books (Vampires' Realm, A Vampire is Born and Hepzibah), although after publishing the first one with Publish America, I should have thought better of publishing the next 2 with them. I've never seen any royalty payments. Many people I know have purchased my books and yet PA sends me reports that none have sold. They send offers nearly every day and several times a day. Some are offers for cents on the dollar for me to purchase my own books. Here's the clincher. You have to pay an exorbitant amount for shipping and handling... per book! I've almost completed my 4th novel. I WON'T be using PA ever again. The concept that they can't seem to get their arms around is that if they develop a true author/publisher relationship, both will benefit from working together - without the scams.

I had my first and only book published via PA, but of course when they sent me the cover design it wasn't what I wanted yet they used it anyway. And My biography that is written on the back with my picture were sad. I was unable to get them to cancel the contract, finally I waited the seven years to do it, so I could get back my rights to the book and fix it and maybe add to it and resubmit it somewhere else. But when I contacted them about it they basically told me they didn't even have the books. I have a copy and saw multiple copies being sold on Amazon but I receive no royalties for these as they are not being sold by me. I am extremely unhappy and I feel like they used me.

I've never had a book published by PA or ASB, but I did work for them for 3 years. What a lot of authors don't realize is that any 3rd party site can list their book for sale. A book can be listed on hundreds of sites, but that doesn't mean that they have any copies to actually sell. Publishers have no control over 3rd party sites, so books can be listed for years after the contract has expired. Authors also don't understand that they do not receive royalties on any books that they personally purchase or if their friends have received company discounts. That being said, I know for a fact that marketing offers are specifically worded to make authors think that they are getting something that they're actually not.
For example, if an author buys a marketing offer that says that their book will be in a book store, what the offer really means is that the book's cover art, synopsis and ISBN will be put into a catalog, which will then be sent to the book store. If the book store is interested, then they will have to purchase copies up front. PA/ASB requires all book stores to pay for books before they will be ordered. It is not like normal publishers who send invoices after 30 days. Another thing that authors need to understand is that PA/ASB will publish their book EXACTLY like it was submitted to them. The only thing that they change is the page layout. PA/ASB does not edit books, unless an author wants to pay for the service. I believe the cost is still $0.08 per word.
The bottom line is that PA/ASB is an author based publishing house, not a reader based one. This means that they rely mainly on the author to make purchases. Most authors think that they have the best story written and that everyone will be interested in whatever happened in their lives. This is NOT the case, unless you're already a best selling author. My suggestion is to self publish your book instead through Amazon's Create a Space service.

I published my book "Overcoming Strongholds of Fear" with PA in 2006. It was awful from the start. I was at first so excited about having my book picked up free of publishing cost. Everything I was promised including promotion, interview, press releases, pitching book to Hollywood. It was all lies. I could not wait for the 7 years to come. It came. My problem, when PA was still in existence, I emailed their supportive staff (which always changed every time I called) to end my contract. I had it on email but unfortunately my IPhone crashed as did that cancellation email. When I recently wanted proof of my cancellation, they (now America Star Books) denied ever receiving cancellation. The person ** that I spoke to would not let me talk but was like programmed to only try and sale my cancellation for $299.00. This has been their angle from Jump Street. Their aim was not sell my books but to make money from me selling my book.

America Star Books AKA PublishAmerica is a band of thieves, stealing peoples hopes about successful publishing. I published two books with them 4 years, and I will never recommend or return after the negative experience the second time around. If you want a great cover design, DO NOT ask them to do it for you, come up with your own concept or have a PROFESSIONAL designer do it. When I requested revisions to my latest book cover, they were incredibly unprofessional and totally disregarded my suggestions. My book was eventually published without my approval of the cover design and now I have a book I hate to look at and I'm stuck in a contract with them.
Communicating with them is frustrating! They require an email only format claiming they are not able to respond to every call received and email is more effective. In actuality, there is just a handful of people who work in this small office; they are not the big name they try to portray - a bunch of desktop publishers fronting as a big publishing house. The amount of money they charge for author purchases is ridiculous! Why they would charge so much is a question apparently many of us have. And given the number of frustrated authors, I'm surprised they haven't considered revising their contract and purchase terms. Don't publish with these people if you want a positive experience. If you are desperate and think you don't have options (you do btw), then take the chance, and best wishes.

Bought what they said was presenting my book to Barnes & Noble. Never received invoice (it was actually charged to my AMEX) or any confirmation on results. Beware, they are stealing your money.

I too am another victim of PA--now called America Star Publishing. I published with them in 2001 and saw my book "The Rise and Fall of the Witch on the Bayou" on several Internet book sites in the last few years, but have been told in the last few years that my book was not selling well and received very little royalties-- if any. I went on a "Bayou Book Tour" in 2002 after being invited to do book signings and appear on TV shows in major cities in Louisiana (where my book was set). During that memorable time, I had to suffer the humiliation of being unable to order books ahead of time for my book signings since the bookstore owners told me they were unable to order my books themselves for the events.
I have had the humiliation of seeing my first book published with typographical errors all over the place. Really embarrassing since I hold a journalism degree and am a schoolteacher. I too receive constant emails trying to prod me to spend my own, out-of-pocket money to market my books-- for "Oprah," "Time Magazine," etc. I am amazed that this evil company is still in business. And why was the Class Action Lawsuit dropped? (And the other settled out of court?) I will also be willing to sign immediately for any class action suit. Must leave it in the hands of the Lord, at this point. God is merciful and He is just!

Not a good agent for the writers. A red flag went up when they sent me a W2 form for over 100 when all I had received from them is 14.00 the whole year. My contract ends after seven years and I have not heard from them in over five years. I cannot sell my book because the price is too high. All they want is for you to buy from them. They have no interest in their writers.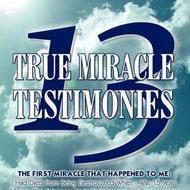 Your company has published my book for 4 years now and I haven't heard anything from your company how many books Barnes & Noble, Amazon and publish America has sold. I have not received any royalties. I gave away many of the books to friends and neighbors and also I have many friends that order the book and I haven't received no royalties whatsoever. I like to have someone get in touch with me and let me know what is going on thank you so much. "Thank you for your interest. We will contact you soon regarding your inquiry. Publish America." That was the last time I heard from them in a week. I don't expect to hear from them anymore. If I do I be very surprised.

Yeah I had a nice children's book, james the pirate. After over a year they told me they hadn't sold any, no money for me! They were bitchy about me having asked, in fact. Yet I could find my book being sold in several countries!!! TODAY ** CAME HOME AND TOLD ME THAT a new person at work did buy my book online and reads it to her kids every single day. You know what? I actually bought the rights back for 100.00 to get them out of my life!!!

I wrote 2 books and submitted to Publish America, now Star Publishing in May 2005, contract 7 yrs, received no royalties for 7 yrs but discovered that both books "the lingerie room" and "get goddess attitude" under my nick name "brownie" were being sold in India! Spain! Brazil! Canada! on various sites. After contract end, I forgot about it, and tried to put it behind me. For some reason at Xmas 14, I just googled my book, PA are still selling it on Amazon 3 yrs after contract end, won't respond, Amazon are just as bad, they won't respond to mails, it's the most disgusting thing.
And although I am very busy, I will not stop fighting to get justice for their deceit and abuse of authors, for sure they will get what is coming to them Star Publishing - as they now call themselves, probably because they are impossible to get in touch with, they may as well be on another galaxy. The more people who speak up, the more authors can be saved the misery of what these people are doing, and why are they still in business??????

Several years ago, I tried my hand at writing a novel. Most writing I have done is as a professional and a researcher. My novel "A Chase After the Wind" is a pulp fiction piece that was published by Publish America, now known as America Star Publishing. First of all, I had my doubts as to whether they actually read it because they offered no editorial modifications except to ask me to change the original title because it replicated something they had already published. When the book went up for sale on Amazon, they were charging $27 to purchase. I felt my book was worth reading but the cost was too high for a paperback in this genre. Then came the continual flow of emails offering to market my book overseas and nationally for a price. I then read the scam posts on the internet and refused to spend a dime marketing my own book.
Last year in a moment of weakness and foolhardiness, I actually send them about $80 to show my book to movie and TV producers. It went nowhere but into their pockets. My total royalties over the years has amounted to about $40. Now after almost a decade, they have the hubris sent me three separate emails offering to release my book BUT for a price ---- $99. I refused with a reply to their email in derogatory terms telling them that I am on to their scam. I wonder if we cant get them to release these books at no charge.

I published 3 books with this company from May-October of 2014. To date I have not received any royalties even tho I know for a fact that my books have been selling. I constantly receive emails requesting me to pay for them to market my book or display my book or present my book to Oprah, Dr. Phil, National Booksellers, movie producers, the works! They even wanted me to pay them to mention my book on their Facebook & Twitter sites. Something which I have already taken the liberty of doing myself and have amassed a decent following.
I fail to understand why they price the books so ridiculously high for first time/unknown authors and then don't even attempt to market the books in an effort to at least recoup whatever the costs were to print the book. They even turn around and tell you that you could have your book rushed for a $199 fee (per book) and then they charge you to have the book converted to E-Book/Kindle/Nook format.
I have taken the liberty of doing my own promotion, and marketing on my Facebook fan page and on my website. When they sent me the latest royalty statement at the end of February 2015 they claimed no books were sold, so I requested a breakdown of all sales for each individual book - they sent me an attachment saying I only sold 2 books. If this company gets a class action suit against them I will be first in line to sign up and testify.

Publish America is obviously printing my works illegally, since they have been available online, apparently for years. They violate my copyright. I have no contracts with them. They do not have my permission. I do not receive royalties.
Publish America Company Profile
Company Name:

Publish America

Website:

http://www.americastarbooks.net/