Manions International Auction House
Kansas City
Out of Business
Consumer Complaints and Reviews

As with so many others, we sent a piece to be auctioned and ever since got a run around with them and no money. It was bought at auction by someone from Australia or so they said. Then the run around. They shipped it, they didn't ship it, etc., etc. Melinda ** said to me it did not go out and was still there. We got the letter of "I'm so sorry our internet died and we are going under." I told them I was coming to get my property and that was the last I heard from them. Would never answer anymore email or calls. Whomever this has happened to, send them a certified 10 day demand letter. Then after the 10th day, file with your local police to get things started.

I just noticed that Jody Tucker, the owner of Manions, is selling all kinds of Military consignment items on eBay. I can only assume that these are items he took when he closed Manions and is trying to sell for his own benefit. He sells under "JodyTucker" as the seller ID. Somebody in Kansas City needs to stop him by letting the state attorney general know and getting the items impounded. All of us who lost money because he never paid us should get the proceeds from his eBay sales. What a thief! He owes me $10,000 and it looks like he owes other people who have posted a lot more. He needs to be held accountable. He is just stealing what we should get from a bankruptcy auction.

On March 6 2014 I got a letter from Jody ** saying that Manion's closed its doors. At this time he owes me over $52000.00. Just like all of us I got the runaround. I called, e-mailed, and tried to text. No response. We need to band together to stop him from doing this to others and to see if he has any assets. He is a predator. You can contact me at **.

I, like everyone else here, consigned military items with Manions. I consigned my late husband's collection several years ago. Jody Tucker still owes me over $30,000. I know I will never see this money, but I plan to file a complaint with the district attorney for fraud & embezzlement. Jody knew at the time he took my consignments that he was not going to pay out my money. Here in the Napa Valley, we had a local art consignment dealer do the same thing. He took in Art, sold it and kept the money. He is now serving a prison term. Please, everyone, file a formal complaint with the Kansas City district attorney. If enough of us complain, maybe he will at least go to jail!

As I have read the other comments, I think they have embezzled the funds of a lot of people who trusted them. They owe me $4300.00. So it looks like I get to go to court.
How do I know I can trust these reviews about Manions International Auction House, Inc.?
612,345 reviews on ConsumerAffairs are verified.
We require contact information to ensure our reviewers are real.
We use intelligent software that helps us maintain the integrity of reviews.
Our moderators read all reviews to verify quality and helpfulness.
For more information about reviews on ConsumerAffairs.com please visit our FAQ.

Manions owe me money. Going back to 2008 they came to my house and picked up a load of my military collection sold online. They promised to pay me monthly which they have made some payments but still owe me several thousands they should be held accountable. Mail fraud or something due to the number of people they still owe.

Dealt with these guys for years. Met Jody and his father on a couple of occasions... can't say they are necessarily bad folks. I think they just acquired a mess that was already in the hole and they have been unable to climb out of it. Too bad... it could be a good place for doing business again if they ever get their game together again, but as is... based on what is listed here and my personal experience... ain't going to happen. A couple of months ago, I checked in there to see what their story was on reimbursement... 60 days "regular as rain." I had a lot I was considering sending that way that I didn't want to mess with (evidently I'll never learn). Didn't... a good call in retrospect. Btw, Jody is on eBay under "Jody**" with FB numbers of over 2k. Go figure .

As of this writing (February 3, 2014), the Manions Website is gone, replaced only by the "Listityourselfauctions.com," originally a side-project of Manions. The 211-acre commercial site of Manions Auctions, 4411 N. 67th St. Kansas City, KS, has been listed for sale by Reece Commercial for $1,299,000. However, Manions did not own the property, but only rented it..........FYI.

About 2 years ago I sent some items to Manions to be auctioned off. They were advertising a 30 day payoff at the time. The items sold for approximately $16,000.00. After a lot of phone calls and emails over the last 2 years they sent me $4500.00 in total which still leave a a balance of $11,500.00. When I sent the items to Manions they assured me that things were different at their company and would be payed promptly. These crooks have ripped a lot of people off over the years and there has to be a way to hold them accountable. I counted on this money to help pay for my daughter's education. I see Jody ** on facebook and it sure looks like he is enjoying himself with other people's money, along with a few other Manions employees.

I have had an account with Manions for several years. They have failed to pay for items they have sold at auction. My account has been erased and the figures showing they owe me money has disappeared. I along with just about everybody who has done business have been the victims of a crime and the State of Kansas will not help. Paying late is not a crime according to Kansas. Manions has broken faith with their consignors. The management staff has dug themselves into a hole they cannot get out of. When they asked for our help and we relented, then Manions stabbed us in the back.

Manions has not paid for $8000 of my items sold even after I sued and won a judgement. I had to garnishee their checking account which only had $477.00. A second garnishment produced only $11.47 so obviously they changed their account to avoid payment. That account is still open but has no balance. If anyone has an new account number and routing number for them and wants to share it with me I will continue to garnishee their accounts.
I have another hearing at Wyandotte County on Feb 14 2014 for Citation In Contempt (my second) to force Jody to reveal her company's assets. She has not appeared at any previous hearings. If she does not appear on the 14th I am requesting that the court pursue it as a criminal matter and arrest Jody for contempt. The judge offered to do it at the previous Citation in Contempt hearing and I chose to garnishee their checking account instead. My mistake.
Incidentally, in a letter to the court dated July 2 2013 Jody stated that Manions has assets in Plant Property & Equipment of $728,650.36. She states these assets are collateralized by loans from Cohen Financial of Leawood Kansas in the amount of $901,690.28. Apparently Manions does have some assets. I am not sure what the meltdown of their website means in all this. I expect I will find out on the 14th of Feb.

Prior to mailing several items to Manion's, I telephoned them and spoke with Gus **. He assured me the company was sound and that they would pay me no more than 60 days after my items sold at auction. Well, like others I sent the items to him and they sold for over $3,000. It's now been over 90 days - no payment and no contact regarding payment. It appears Manion's is no longer a reputable business, but just one more internet scam. Hopefully, the government will stop them before they rip off more people. I'll contact the police and then watch "American Greed" to see how it comes out.

In August 2013 I sent a number of items to Manion's International Auction House in Kansas City. All of these items were WWII German uniforms I had collected over a twenty year period. I watched as the items were sold and the invoices posted totaled almost $1500. The auctions were completed on or near 30 September 2013. Nearly 60 days later I have received only $100 of the auction amount. I sent a number of e-mails to Manion's requesting immediate payment. I called them repeatedly with no reply. I mailed them by 1st class USPS a formal demand for payment letter. To date I have not received a reply. DO NOT DO BUSINESS WITH THIS FIRM - THEY ARE NOT REPUTABLE AND WILL NOT PAY YOU FOR YOUR AUCTIONED ITEMS. DO NOT CONSIGN ITEMS TO THEM, DO NOT PURCHASE FROM THEM AND AVOID THEM AS THEY ARE NOT THE SAME FIRM THEY ONCE WERE.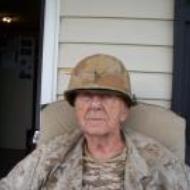 Three Plus years ago I was looking for a consignor of my father's life time collection of military memorabilia and I found Manions. They sent representatives to SC and packed my father's store into a semi and sold everything at Manions. The checks stopped coming and we received a letter stating that the company was having financial problems. The checks still never came.
My father died in October of 2012 and never saw the proceeds from the sales of his military items... Over $20,000. At no time did any of the owners of Manions or its representatives inform me or my father that they were having financial difficulties and the payments may be delayed. They sold all of my father's items but they did not pay my father the money from the sales. My father served 30 years in the US Navy including WWII in the invasion of Okinawa.

I sent to consign a WWII Knight's Cross (Zimmermann 20 #900 silver) in original case with genuine neck ribbon and loop. It was sent USPS insured with proof of delivery. They called me and told me that this Knight's Cross ($4,500 value) was a 1960s reproduction from the 60s and only worth $150. Strange, the neck ribbon was purchased from them at $250 and the loop was purchased from them for $150. I immediately told them to please send it back to me. I have also emailed Manion's and there was no response. What an easy way to steal from people. This Knight's Cross was purchased from a dealer of 40 years. I would like my personal merchandise back. This is an injustice.

They do not pay. We are in a serious situation with them. Our auctions were over four months ago and they are dragging their heels. We will now have to spend money on a lawyer to fight harder. They owe us $20K. Do not use them.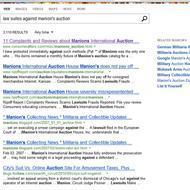 Gross negligence costing customer $5,000 - The utter apathy and self-preservationalism of Manions management contributed to the gross negligence by its staff and what I can only interpret as felony (fraud). Manions was provided with written, photographic, and telephonic instructions prior to their acceptance of my property. Jody Tucker, president, quickly ignored all his agreements and tried liquidating my property without reserves using piss-poor descriptions. Only with the threat of a class action lawsuit and me resubmitting all the documentation did management and I get this three-month long fiasco under control. Jody knew nothing about any instructions despite extensive written communication. With two more months of Manions snafu-style of professional operations, I terminated any further liquidation of my property. I strongly urge collectors to read the evaluations and search out a professional organization. I do not trust Manions employee integrity or competence. The questionable behavior appeared to exist in all areas of the organization. The possibility for a class action lawsuit remains.

This place is bad news! Just like all of the others, I made a consignment and have not been paid. My loss is almost $8,000. It's been almost 1 year.

Consigned numerous items over last five years and they sold them but refused to pay me for my items. Get excuses and promises but no money. Got me to agree to not sue for promise of payment and now refuse to pay.

They have taken items I've sent them, since 6/2009, and auctioned them off, and not reimbursed me the money they owe me. They asked me to be patient and that after the new year, Jan/2011, they would send out checks to payoff money owed. Now they will not even take my calls reference explaining to me when they will reimburse me money owed nor return phone calls after leaving messages asking to do so.

I too have had consignor money tied up since March of 2009 but as most of you know by now, Manions has been taken over by the legal firm of McDowall, Rice, Smith, & Buchannan in an attempt to hold off bankruptcy and pay consignors. If you haven't been notified yet, call the office of Charles *** for a form to be sent to you. Consignors are to receive payments every quarter until paid in full. Operations at Manions are to continue as the monies from sales will go eventually to consignors, though the law firm admits it could take two to three years to pay everyone, depending on the amount owed. I am owed a total of $3328.64 going back to March of 2009. I've been recovering from leukemia, currently in remission, but could certainly use the money Manions owes to me for expensive chemo medication, $1300 per prescription.

They took my items for a sale, sold my items 11 months ago and won't pay me my money after 8-10 attempts to collect it. They just keep giving me stories. I need my money.

My story with Manions was published a few months ago. There are interesting news I don't want to hide to the public. By intention of securing the identity of an informant and still Manions's employee(!), XY was telling me in late November as follows: "Mo, I have no good news for you and your money. Manions is bankrupt like church mice. They have no rotten nickel for their consignors anymore due to theirs mis-managment, since the new owner A.T. bought the firm from Ol'Manion. You will wait for your money till the end of time. So I will give you a needful advice. Before you will have none, buy some stuff from Manions running auctions or buy it now. Even if you will lose money, it's better you might have anything instead of none, at least."
So I did and bought from them in mid-December 3 Nazi daggers at astronomic prices, after my last money reminder to Gail failed. Those daqgers I got in February. All in all, I have lost more than $1000 in relationship of worth and balance. But I'm off when the big bang will occur. A tragic comedy: Of course, my purchases were counted with $20 fee per each item, though my interests for non-paid-out balance would have been much more money. Not stylish? Their hats ablazing. SOS! Strictly to avoid! Better smash your money into the dump.

I consigned several items that sold in mid-February 2009. I contacted them by phone in May of 2009 to find out the schedule of payoff and I got the same line about how they were running behind. I then contacted them by e-mail and phone approximately once a month for the next several months, still getting the excuse that they were behind and will be settling up soon.
Having made several calls last month, March 2010, I was told that they have had trouble with consignors using too much money and had nothing to pay with! I haven't made any purchases in quite some time and for some reason they cannot pay me with the money they were paid? I'm still going to bug them until I get restitution but I'm beginning to wonder.
I've been with them since the 1980's and have always had great service, even defending them to friends who have had bad experiences, but now I see why they had trouble. While I am not in dire need of the money they owe me, I am concerned that this will be lost in the system and I will never get it back, plus I am out of the items sold.

I consigned about 70 WWII posters to Manions at the end of March, 2009, for sale. The sale took place in April, 2009, ending on April 27, 2009. According to the contract, we should have received our monies 120 days following the end of the month that the sale took place. That would mean September 1, 2009.
When we had not received anything by October, I called Manion's and spoke with Sue **, who informed me they were still figuring the April sales. I called once a month every month after that time and got much the same excuse.
When I called in January of 2010 and threatened to report them for fraud, I got a call back from Sue with an absolute promise that our money would be mailed no later than January 25, 2010. It is now February 8, 2010, and, of course, nothing has been received. I am extremely suspicious that this is much more than an inability to take care of business. I did receive several statements showing how much was owed (I believe this was the first of December) so all that would be required would be to write the checks and mail them out. Ours is not a huge amount of money, but it is what we are entitled to.

I got the same nasty surprise with Manions like my fellow sufferers before. In opposite of their space of times they were waiting for payment, surely I gotta meditate long on my goofiness and confidence leaving my German WWII collector's items to these crooks. The story:
In end of April 2009, on St. Paul's Fair, I contracted with Manions International Auction House in Kansas City, Kansas (Andrew **) to sell more than 100 tickets of German items between 1933 -45. 2 heavy large sized boxes were shipped to them on April 26, 2009. Manions sold the first of my items immediately in beginning May 2009 (3 invoices for this month alone). Also, I have more outstanding invoices for later auctions till July 26, 2009. All together, they cover a total of more than 4000 bucks, divided into three bundled invoices.
In late July, I called my cousin in Wisconsin to get some information on payment conditions, receive checks, bank draft, or anything different. He spoke with "Gail" about when to expect my first check. Also, he was told the invoices were running 120 days or months behind schedule. More than 6 months later, (250 days!) and 2 more calls to Manions and lapidarily replied e-Mails, I depicted the present situation to Manions German representative Mr. ** (in unholy words). Obviously, it showed some success. Just today, the first check seemed to be sent out to my Wisconsin cousin, as visible in my consignor's info.
I definitely had announced further steps against Manions hanky-panky with consignor's money, like creating a private website for injured parties; making public theirs "fiddlings" on US and German Military fairs by using print flyers, warning goodwilling consignors leaving their stuff over there trustfully; and as "step 3," I mean, probably this new Manions affair really should convince the local police investigators now to highlight the stage's background finally.
People, this is the payment--story of my experiences with Manions--but, it's not yet the background on how Manions's staff was handling the photos, description, and run-out times of my stuff. 3 equal merits in original boxes ran out singly, but all together exactly at the same day, hour, minute, and second. Guess why?!
I have protested immediately against such methods (Pat ** of Manions was the only one who took attention of. It seems he left the firm in July, because he has been fed up of such methods. He foreshadowed in his last e-mail to me). I gonna contact Mr. ** (German representative) in short, providing in order of Manions's bookholding a definite and irrevocable payment plan with the goal of getting the complete deposit till the beginning of December. Keep eyes wide open!

In January of 2009, I contracted with Manion's International Auction House in Kansas City, Kansas to sell over 130 lots of military items. Four boxes were shipped to them in January 2009. The payout schedule was supposed to be 120 days. Manion's sold the first of my items in February 2009 (4 invoices for this month alone). I also have outstanding invoices for March, April, May, July and September of 2009. In late June, I called Manion's and spoke with Sue about when to expect my first check. I was told the invoices were running 4-6 months behind schedule. I asked when I could expect to be paid and was told that Rosemary, the bookkeeper, worked part-time and was not available at that time to speak with me on the telephone.
Five months later, which includes over 10 telephone calls to Manion's, a registered letter and an attorney demand letter (cost me over $500 for that letter), I still have not received one penny from the sale of my items. In early September 2009, I contacted the Better Business Bureau of Greater Kansas City, as Manion's was still a member (they dropped their membership with BBB October 8, 2009) with an "A+" rating. In my complaint letter to BBB, I told them their superior rating was extremely misleading and did not reflect the current situation. The BBB of Greater Kansas City has since lowered Manion's rating to a "C".
Also in September 2009, I filed complaints with both the Attorney General of Kansas (Steve Six's office) and the District Attorney's office in Wyandotte County (Kansas City). I was told by an investigator of the DA's office that "paying late is not a crime". Well, I haven't been paid anything. Apparently, when a company sells your things and they don't pay you, this is not considered theft. Also, to add insult to injury, Manion's has marked my first two February 2009 receipts as "paid", when in fact I have received no monies whatsoever. I was told by Manion's that the checks have been written, but haven't been sent. This was in July 2009, over 3 months ago.

My late husband became an active client of Manion's International Auction House in the 1980's. He died in 2006. Because of his association with them, I chose Manion's to sell my late husband's military collection, no small amount of which he had earned during his 33 years of service in the US Navy, ending his career as a captain. It was not easy for me to disassemble his collection, but I was willing to believing that others who loved military history would have access to his collection(s). My first shipment to Manion's was sent in November 2007, with the first auction containing his items in December of 2007. His items remained a monthly fixture of Manion's auction catalog for a full year (2008). I sent a second shipment in January of 2009 which was auctioned in February, March, April, May and June.
By the time of the second shipment, I had not received any payment from Manion's despite their published 90, later 120, day waiting period for payment. Despite repeated phone calls, I received no payment until May or June after informing them that I was prepared to take legal action against them if necessary. We worked out a mutually agreed upon payment schedule which they more or less honored. Once my 2007-08 payments were received, I again began experiencing difficulty in receiving my checks. Eventually, I received an email from Rosemary ** stating that future payments would be made "around the 20th" of each month. I found myself sending monthly email reminders of the payment schedule.
My immediate problem is that I still have not received my September payment (for an auction held in March), nor have I received October's payment. I have sent repeated emails to Ms. ** inquiring about my checks and requesting a reply. There has been no check, the computer shows no check writing activity on my account and I have not received so much as the courtesy of a reply. I am angry and disgusted that Manion's exhibits such contempt for its clients, who are earning money for them, but even more for our veterans, their widows and families. This is contemptible beyond belief and words. Please advise what further action I need to take in order to get what is rightfully mine.
Manions International Auction House Company Profile
Company Name:

Manions International Auction House, Inc.

Company Type:

Private

Year Founded:

1970

Formerly Named:

The Foxhole

Address:

4411 North 67th Street

City:

Kansas City

State/Province:

KS

Postal Code:

66104

Country:

United States

Website:

http://www.manions.com/