Global Readers Club
155 Main St, Massena, NY
Consumer Complaints and Reviews

I am receiving the following magazines inc: Vanity Fair, Good Housekeeping, Own, Fast company. I DID not order these or do I want them. If I receive any more of the any other magazines I will report you to the FFC, BBB, and the AG.

I RECEIVED AN OFFER FROM BIZRATE FOR ONE YEAR MEMBERSHIP ON SEVERAL MAGAZINES. My credit card was billed, I got my mags, but when the time was up, I wrote "cancel please" on each invoice and returned the bill. One day, 85.00 was from my account by Glo-rea. I phoned my bank and they said it was from Global Readers. I phoned GR many many times, was sweet talked and then treated rudely, finally they just hung up on me. I just wanted advice on how I could pay what I owe and then be assured that I would owe them nothing ever again. I was so upset dealing with this person, I started to cry. That is when he hung up.
Yesterday, I got a call from a strongly Spanish accented person who called to say a computer error had sent me two magazines by mistake and to compensate, they would stop them and I owe nothing. Great I thought, but this person, who I could barely understand due to accent and speed talking, said, "Oh mezze, we will just keep your New York magazine as is for 3 years also as a favor." My rate was $3.00 on the original deal that started this mess I am in now. Foolishly, I said ok and she quickly hung up. I then realized what she had done and I tried to phone, but no answer. Today, I am charged $85.00 by Global Readers, and do not know what to do. Please folks, do not deal with this company. Can anyone offer to help to us? Thank you.

I was scammed by a "Magazine" one time - that was enough! It was an expensive lesson. When I was again called, I told them to get lost. I also told them that the whole MAGAZINE SALES was a huge Scam. In today's society if one wants to read a specific article it is available in numerous on-line sites. I realize the whole magazine industry is in trouble-as many other dated industries. That is the reality of the time; magazines are overpriced; newspapers are in the same predicament. It is a shame, but once read they are useless. I am tired of hauling pounds of magazines to the recycle center; as well as paying for trash. The magazines are sent regardless if I ordered them or not. I then refuse to pay the horrendous bill. The FTC has written many reports of this latest expensive Scam. Many times the caller can barely speak English; they then promise a chance in some "Sweepstakes". It is a huge scam!

My wife thought this company was responding to a request I made for a subscription and agreed to charging the credit card. When she talked with me about the issue, I explained this was not true. She called the company and requested cancellation and refund of charges. The representative ("Mike") said the charges would be reversed in 7-10 days with cancellation of the subscription. After 10 days, nothing was done. Another call resulted in another promise that charges would be reversed the next day. Nothing was done. Another call to "Mike" produced more promises the charges would be reversed. Of course, nothing was done. It appears this company is not responsive to customer complaints or requests for cancellation. I will never do business with them again. I recommend avoiding this company.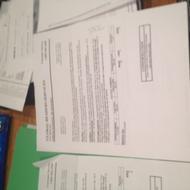 I was solicited for Chicago Magazine subscriptions twice, once in April, 2014 and second in December, 2014. Because I was taking strong meds while recuperating from extensive surgery, I understood that the second subscription was required to extend the first. I have paid $164.65 and have never received an issue of the magazine.
How do I know I can trust these reviews about Global Readers?
694,519 reviews on ConsumerAffairs are verified.
We require contact information to ensure our reviewers are real.
We use intelligent software that helps us maintain the integrity of reviews.
Our moderators read all reviews to verify quality and helpfulness.
For more information about reviews on ConsumerAffairs.com please visit our FAQ.

I received a call from Global Readers in September of this year. After talking with the lady she said I would only be charged .38. I agreed and signed up. After a couple of months I ran into some financial problems because I'm a student, and I received another call from a lady from Global Readers telling me that I need to pay for my subscription because the money on the card I had given them had run out. I tried to talk to the lady and see if I could cancel, also because I was moving and wanted to change the address. As soon as I mentioned the word cancel the lady said she was going to take me to court and then hung up on me.
After a few weeks I got another call saying the same thing, that I need to pay. Well I tried to explain to this lady my situation and the rude service I had gotten earlier. I asked her to connect me to her manager and she said that she will, the only thing she did was put me on hold and hung up the phone. If you hear from anyone calling from Global Readers, hang up on them or ask for a manager because those people are nothing but scammers cheating good people out of their money.

Last week, I answered the phone from Publishing Services which I later found out was Global Readers. The rep played the old trick in the book and told me that I was qualified to be placed in some type of drawing to win some money. She later went on to tell me that I would have to sign up with them to fully be placed in the drawing. That was my first mistake, I wasn't thinking. Usually, any drawing that you placed in doesn't require a purchase.
Anyway, she kept talking. She told me that I can sign up with them and pay only $3.80. She didn't tell me how long I would be trapped in this or how much would be taken from me each month. She asked me what magazines do I like to read. I told her, thinking to myself, if I'm not satisfied or if I change my mind, I can cancel.
After I agreed with everything that she said, she transferred me over to her supervisor who wasn't too pleasant to talk to. She was talking about as fast as the rep. She even started getting irritated because I was trying to understand what she was saying. She, too, never told me how long I was in this and how much it was gonna cost me per month. She told me I would receive an email telling me about my order that I had placed. Finally, she asked me how will I be paying and when. I told her. She said that I would be receiving my books the following week.
A week later, I received a bill of $38.00 that had already been taken from my account; no books, no email though. I wanted to cancel immediately. I called 2 times and left messages and even sent emails to them. They replied 3 days later telling me that I could not cancel and that I was wasting my time arguing with them to get my money. He threatened by saying that if I don't pay, I will get turned over to collection. I told him to do whatever. I also told them to look forward to hearing from my lawyer. He told me to go ahead and have my lawyer call them because I'm not getting my money back. My best bet is to change my bank account information because they are not getting another penny from me.

They said that they would charge me $38.00 the first month, and then another $38.00 after that and that's all. But looking at my records, they have been charging me $38.00 for the past 8 months, and they said I still owe them 10 more payments of $38.00. I didn't sign up for this and I don't know what to do. The guy also said that I can't cancel because I'm paying for products I already received.

I received a call from Global Readers asking if I would like to "renew" at a discounted rate a subscription to a magazine. I indicated that as a family member was being treated for cancer, I did not know if I could pay for the magazine; however, they could send an invoice. The invoice I received was for TWO magazines, one of which we have NEVER subscribed to and the second for a magazine that had a similar name to that of the magazine I was interested in. As these were not the magazines I desired to receive, I did not pay the invoice.
Subsequently, the account was sent to "collections" for two magazines that I have NEVER received. The gentlemen at collections offered to "settle" and could not believe that I did not want to "settle" over something that was only around $100. I requested a recording of the taped telephone call indicating that I agreed to receive these magazines and proof that I had been sent either of these magazines. So far, there has been no response.

I received a call from Global Readers on March 27, 2013, about a magazine package. April 1, 2013 was when I made my first payment and I was told that I would start receiving the magazines and a teeth whitening kit. So on May 1, 2013, another payment was taken off my debit card and I still had not received anything by then so I called and asked what was going on with my order. They told me that I should receive my first subscription at the end of May 2013, so I tell them that that's not what I was told and I would like to cancel and they told me that I couldn't cancel. So what I did was cancel my debit card so that they could not take any more of my money.
Then June comes and goes and all I receive from them is a past due letter saying that I owe them $124.00 when I still haven't received anything yet. So I called them and asked them why they sent me a past due notice when they haven't even sent me what I paid for and they told that they have been sending me the stuff when they have not. I explained to them that if they were sending the stuff, I would have it because I'm the only person that checks my mailbox. Then they told me that they would send the stuff out again and that they would keep in touch with me to make sure I'm getting it this time and they were supposed to call me back the following Monday. They never did so I called them yesterday, July 8, 2013, and they kept hanging up on me...

I was told about a magazine order that I will receive it in a couple of weeks. I said okay; the price was $27 to start. Today, I looked at my account and it was overdrawn because this company took $52.77. I told the person, "There's nothing in my account right now," and to wait 2 weeks. Instead, they used my debit card and pulled the money out. Now, my damn account is $88.99 overdrawn, and I'm mad as hell and in the process of seeking legal assistant to handle this matter.

I returned from IN on Sunday, June 17th & discovered a charge of $48.85 taken from my checking account for Global Readers. I didn't order anything from your company & would like you to stop sending magazines I never ordered to my home. I would also like to see you give back that money you "stole" from my acct. My husband is as angry as I am about receiving magazines we never ordered. Now, return that money & stop sending things I don't want!

On June 5, 2012, I got a charge from Global Reader services for $129.90 that I never authorized. I will be contacting my bank when they open tomorrow and I want this money credited back to me. Thank you.

I found a $73 charge on my Visa statement. I want that charge removed and my account credited accordingly.

I paid for a 3-year subscription in February, March, April of 2011. This fall, I received another bill for 3 years. I sent it back and gave the check numbers and that it was a 3-year subscription and I did not owe anything. Today, Feb. 20, 2012, we received a call and the person said they would take it out of our bank, that they had all the information. The bank is closed today so I will go first thing in the a.m. and refuse this. I called the phone number on the statements, but the place was closed.

I was filling out a survey to get $100 of Subways sandwiches. The survey asked what magazines do I like. I bailed out of the survey because it was taking too long. Next thing I know I start receiving a bunch of magazines. I never wanted to subscribe to these magazines. They got like $40-60 from me already. Now they say I will need to pay $14.95 for the next 20 months. That is the best they can do.

I was called regarding extending my subscription to National Geographic at a deep discount for a 3-year period. I asked them to send me the information.
Upon receipt of the statement with a bill for $79.90 and a 1-440 number to call for service, I contacted National Geographic. They indicated that they have no affiliation with this organization.
In looking this company up on the internet, I see many other complaints about them as a fraudulent organization.

This is concerning a Reader's Digest subscription request. I received a call from Global Readers services offering a 3-year subscription renewal for Reader's Digest. The person was very pushy about getting my credit card number, I refused and asked for an invoice. When I received the invoice, I do not trust the company sending it so I sent it back requesting it be canceled. I have since received 4 requests for payment, they then called and demanded payment. When I requested to cancel, they said they would require a $35 cancellation fee. Can you help me cancel this?

GRS sent me a bill for $79.98 indicating I owed for my National Geographic Subscription and in fact, that is was overdue. I had records that I ordered National Geographic and paid them directly and that any futher payments would not be due until 2013. And now they are saying I owe more. It seemed very suspicious. I have attempted to call the company and they will not call back. I read on the internet they were a scam company. Thank goodness.

I received a second call in a week about renewing my Reader's Digest subscription. Assuming the calls were from Reade's Digest, I declined a second time and expressed disgust about them calling a second time. Because of the attitude of the operator, I got a phone number from a RD website and called them. RD stated that they would remove us from their call list. Thirty three minutes after their first call today, I received another call from the same previous number but with different operator about renewing my Reader Digest Subscription. I asked what company they were calling for and they said that it was Global Readers. When I questioned the operator and her supervisor, they acted as if I had no right to question them about their company.
I informed Reader's Digest who was making the calls to me but RD is supposed to be looking into the matter because Global is not authorized to represent them.

I was literally talked into subscribing to Discover Magazine at a $33 per year rate, which I understood could be adjusted when I got my bill. That received, I was handled by phone by an aggressive man who insisted on the above sum (which I found to be less, direct from the publisher).
I refused to pay and told to cancel my subscription, but to cancel would cost $35! Now they send me red-smeared letters which look like blood once a month. This is a weird company. I am 93 years old, and receiving their demanding letters is very upsetting. My blood pressure spikes. Can you help?

I was contacted by a representative during the Summer of 2010 and informed me that if I purchase magazines from this company, I would receive a $1,000 gift card and that they wouldn't take money out of my account until after 4 months. Well, they took $49.90 on Dec. 3, 2010 and just took out another $49.90 today, Jan. 2, 2011. The bad thing was I never received the online gift card and they are still taking my money. I'm not receiving half the magazines I asked for either. I am not paying $50 a month for magazines that are outrageous. Not to mention, I didn't get what I was promised. So they have got about $150 out of me and still no gift card. Now thanks to their mishap, I will be late on my rent this month because they took money out of my account and wasn't supposed to until April 2011. I want my money back!

I ordered a three-year subscription to Flying Magazine. I don't remember the company. During the mail rush over Christmas I apparently lost the invoice or it was not delivered. Ken demanded a credit card/debit card/check account number. I refused to provide it, apologized, and asked another invoice be sent. He became very rude and pushy. When I asked for his supervisor, he said he did not have one. Because of my suspicions, I did not send the payment.

Several months ago, I received a bill from this company, tell me my bill was past due, $74.85. The magazine is Artist Magazine. I had subscribed to this magazine for many years from the Artist Magazine but hadn't renewed as I can no longer paint. I called the Artist Magazine and they said it was a scam! They also said companies like this has been doing the same with other magazines they sell. This Global Readers Services have been calling and harassing me. Today, they called three times in a row. I told them I didn't owe them money and hadn't received any magazines from them so they kept calling. They need to be stopped now.

We were offered an extension to a subscription for a magazine we subscribe to (Vette Magazine). I will not do such business over the phone so I requested information in the mail. When we received it we realized it was a company that works indirectly from the Vette Magazine and we discarded the information. We are now receiving harassing mail and phone calls requiring us to pay the money "owed" or we will insure further fees and be turned over to a collection agency. We made no agreement of any kind, and we reserve the right to decline any such service.
I notified the Vette Magazine subscription department at ** and spoke with Diane and made them aware of this situation. There is no extension of our subscription in their system and she notated this incident on our account and was to notify the manager of Vette Magazine. We would appreciate an investigation into this predatory practice and have this situation cleared up to our benefit. Thank you for your assistance.

They called offering better rates on my Guidepost subscription and I reluctantly agreed. They then sent me a bill but in the mean time I found out that their rates were very inflated. I have asked that the subscription be cancelled through them and have never received any of the magazines. I have asked that the account be cancelled both in writing and verbally but the menacing and threatening calls continue. And their fees keep adding up and now they say they will send this to a collection agency!
I have complained to the Better Business Bureau and Cleveland Channel 19 News. Please get the word out that these people violate every rule of good business. Even though you are on a Do Not Call list, they feel free to dupe and annoy you. They now want $90 from me and I have received no product or service from them. They are turning this over to a collection agency and my credit rating probably will be hurt. I wanted to stop this before it went any further.

In the past 8 months, we have filed 2 complaints with the Cleveland BBB against Global Readers Services. Twice, they have misrepresented themselves as the subscription department at Popular Science magazine, and twice, they have sent a bill to renew a subscription at double the normal cost. Our normal rate directly with PopSci is $39.97, whereas Global Readers is asking for $75 and they claim they are saving us money.
The first time, I was able to locate a phone number for Global, where I spoke to the manager. She said she would cancel the bill, but insisted we pay a $15 cancellation fee. I disputed this as well since my subscription was current with PopSci for another 12 months. After a heated argument, I eventually carried the complaint to the Cleveland area BBB. That complaint was resolved by Global canceling all charges and adding us to their "do not call" list.
They did not honor their "do not call" list because 8 months later, they contacted us again. Once again they misrepresented themselves as PopSci subscriber services, and convinced my wife that they should mail us a bill. As they ended the conversation, my wife realized what was occurring. She fell for the same trick twice by the same fraudulent company.
We have now filed a 2nd BBB complaint through Ohio BBB. We have tried to contact Global, but all numbers lead to answering machines. One number says that for a $4.99 fee, they will forward you to Global Reader's Services. This "company" should be shutdown, and the operator should be prosecuted for fraud.

They gave false information as to subscription expiration date, price, and value information for renewal. I must pay $15.00 cancellation fee or they will turn us into the collection agency.

We keep getting calls from Global Readers to renew AutoWeek mag. I just renewed directly with AutoWeek. When I question the Global Reader person, they hang up. I asked for a phone number, and was told they don't have one that I could call. They wanted to sell me a subscription for $2.68 per issue, because I am a good customer, and can only sell for one year at the rate. AutoWeek sells it online for $1.25 per issue. AutoWeek says that this agency is not authorized to sell AutoWeek mag.

My husband has a subscription to Corvette Fever Magazine. I received a bill from Global Readers Services claiming we had accepted a phone renewal for another two years. I didn't remember accepting a renewal by phone and set the bill aside to discuss with my husband. I did remember receiving a call, but it turned out to be a different company and I had told "no" on the renewal. The other company sent a notice later (not a bill), stating that if we changed our minds, to use the notice for the renewal request. Today, I received a phone call from Global Readers Services claiming our bill was overdue. I told him I would check with my husband and then call him back.
Upon checking, I noticed the supposed order date was a date that we were out of town. No one was at our home who could have possibly taken such a call. My husband also said he had not received any such calls on any other dates. The person who called from Global Services was determined that we would pay the bill or get turned over to a collection agency and that he could not cancel the order without us paying him a $15 cancellation fee. I decided to send an email to the company email address on the bill. This address turned out to be bogus and my email was not delivered. I went on the internet to see if the company has a web page and discovered numerous consumer complaints about the company being a fraud and scam with many people being treated the same as we were. These were very recent complaints.
I tried numerous extensions at the company's phone number on the bill to avoid talking to that particular person again, but was unable to reach a live person so I had to call him back. I asked him to confirm the date that the order was made and to whom he had spoken. He gave me the date, but could not confirm who he spoken with. I explained to him that it was impossible for us to have agreed to a phone renewal on that specific date since we were out of town and no one was available at our home to take the call.
He insisted that was not the case and that he has a taped conversation to prove it. I told him I wanted to hear the taped message and he said that would not be possible. I told him I wanted to speak to a supervisor and he told me a supervisor was not available, and that he was next in command. I told him I wanted a supervisor to call me back and he again repeated that was not possible and why should a supervisor call me back when all I wanted to do was argue?
We got into a heated discussion and I told him his company was a fraud and a scam. They scam consumers by threatening to turn them over to collection agencies and that they then try to collect $15 fees for cancellation of orders that were never made. He repeatedly threatened with the collection agency and said he could not cancel without the cancellation fee being paid. I told him to go ahead and turn us over because we would not pay for something we did not order. I told him I wanted a supervisor to call me back when available and that I was contacting Corvette Fever Magazine to let them know about his scamming company. He said he had no affiliation with Corvette Magazine and we are dealing with them now because we ordered a renewal and now are refusing to pay for it.
I told him my renewal is not up until 2011, so I have not received any services from him or his company and we were not paying for something we did not order. I told him that numerous complaints on the internet prove that he works for a company that scams and threatens consumers. He finally asked me to stop talking and listen. He said "okay, I will cancel your order and not charge you the $15". I said thank you and we both hung up. It is an absolute disgrace for this company or any company to get away with this type of behavior. I have dealt with many magazine renewal companies in the past, over my lifetime, and fortunately have not be scammed until now.
This has taught me that if you want to renew a particular magazine, you should go online to the specific magazine website and renew it that way. That way, you know when your renewal expires and won't be pressured to renew it needlessly. This has taught me a very big lesson and I will never renew over the phone with any magazine provider company again. This is an example of why consumers need to beware of the dangers of renewing by phone and dealing with the numerous magazine providers who call. I'm sure Global Services has scared many with the collection agency routine and have actually turned them over, creating undue hardship and distress to clear it up. I'm sure they have collected numerous $15 fees for providing no services at all. Consumers, beware of Global Readers Services, Inc. a magazine provider.
Global Readers Club Company Profile
Company Name:

Global Readers

Website:

http://www.globalreaders.com/