The professional network has more than 433 million members
06/13/2016
|
ConsumerAffairs

By Truman Lewis
A former reporter and bureau chief for broadcast outlets and ... Read Full Bio→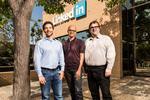 Microsoft is buying LinkedIn for about $26 billion, the companies announced today. Microsoft CEO Satya Nadella said LinkedIn will "retain its distinct brand, culture and independence," with Jeff Weiner remaining as CEO.
"The LinkedIn team has grown a fantastic business centered on connecting the world's professionals," Nadella said. "Together we can accelerate the growth of LinkedIn, as well as Microsoft Office 365 and Dynamics as we seek to empower every person and orga...
More
Users are strongly urged to upgrade in order to avoid security risks
01/12/2016
|
ConsumerAffairs

By Christopher Maynard
Christopher Maynard is a New York-based writer and editor who ... Read Full Bio→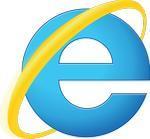 It is a good thing that technology continues to improve, but it also means that older programs and systems often need to be left behind. Many consumers will be reminded of that today when they go to update their web browser. Older versions of Internet Explorer (IE), the long-lived web browser used by millions, are finally being left behind by Microsoft.
The company is officially ending support for IE versions 8, 9, and 10 after its most recent update, though support for ...
More
Sort By