Low Interest Credit Cards
They could be more important since the Fed is hiking rates
12/16/2016
|
ConsumerAffairs

By Mark Huffman
Mark Huffman has been a consumer news reporter for ConsumerAffairs ... Read Full Bio→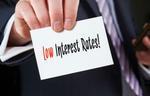 Now that the Federal Reserve has hiked its short-term interest rate for only the second time in a decade, the interest rate on your credit card balance is likely to go up some.
And if the Fed follows through on its plans for as many as three additional hikes in 2017, that rate could go up even more. So finding a card that offers the lowest possible rate is a good idea.
We checked with three credit card comparison sites to see which low-interest credit cards they were reco...
More
These cards provide up to 21 months with no interest
05/18/2016
|
ConsumerAffairs

By Mark Huffman
Mark Huffman has been a consumer news reporter for ConsumerAffairs ... Read Full Bio→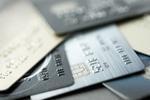 Personal finance experts are quick to tell you that the best way to stay out of financial trouble is to not carry a credit card balance. When the bill comes in each month, pay the full amount.
But not everyone follows that advice. Statistics vary depending on the source, but the average U.S. household carries $5,000 to $6,600 in credit card debt at any given time. Making matters worse, they may be paying 20% or more in interest, depending on their credit ratings.
Most con...
More
Sort By