Best LASIK Surgery Centers
Laser-assisted in situ Keratomileusis, or LASIK as it is more commonly known, allows those with defective vision to improve their natural eyesight, without the use of corrective lenses. It is commonly referred to as laser vision correction or laser eye surgery.
LASIK procedures have helped more than 11 million people in America as of 2011. With more than a decade of success to back up the safety and results offered by LASIK, it should definitely be a consideration for anyone who wears glasses or contacts.
Compare Reviews for Top LASIK Surgery Centers

LasikPlus
Read 28 Reviews

LasikPlus has a team of world-class surgeons, optometrists and technicians that carefully craft a vision correction solution tailored to each patient's needs. They also offer online scheduling and a variety of payment options.

The Lasik Vision Institute
Read 44 Reviews

The LASIK Vision Institute has performed over a million procedures using FDA-approved laser and diagnostic technology. They are headquartered in West Palm Beach, Florida, and have locations in 35 states throughout the U.S.

Laser Eye Center
Read 8 Reviews

Laser Eye Center of Los Angeles and Orange County was established in 1986 and is among the largest refractive-surgery centers in CA. They offer advanced FDA-approved technology and their doctors undergo extensive training.

NVISION Laser Eye Centers
Read 9 Reviews

NVISION Laser Eye Centers can be found in California, Oregon and Nevada. They work closely with their customers' eye doctors, and have trained more than 1,900 eye doctors in all aspects of laser vision correction.

QualSight LASIK
Read Reviews

With over 800 locations, QualSight LASIK runs the most extensive network of independent, credentialed LASIK surgeons in the United States. Their network of doctors has performed over 4.5 million surgical procedures nationwide.

TLC Laser Eye Centers
Read Reviews

TLC Laser Eye Centers have performed more than two million procedures since their founding 20 years ago. As the largest provider in the United States, they have many locations in cities across the country and in Canada.

Eye Doctors of Washington
Read Expert Review

Eye Doctors of Washington offers academically oriented care through laser vision correction, cataract surgery, glaucoma treatment and more. They focus on finding the best solution for patients, whether LASIK or non-surgical.

Laser & Microsurgery Institute
Read Expert Review

NY Lasik Center is a division of the Laser and Microsurgery Institute, with offices in Manhattan, Brooklyn and Queens. They offer bladeless LASIK, considered the safest and most advanced technology for laser eye correction.

LaserVue LASIK & Cataract Center
Read Expert Review

LaserVue LASIK & Cataract Center has five offices in the San Francisco Bay Area. They use state-of-the-art Blade-Free Wavefront LASIK technology, which combines advanced LASIK technology with the Intralase femtosecond laser.

The Eye Center
Read Expert Review

The Eye Center was founded in 1989 and is based in Northern Virginia. They offer both regular eye care services and surgical procedures, including iLASIK, which can be performed on people who are nearsighted or farsighted.
Thank you, you have successfully subscribed to our newsletter!
Enjoy reading our tips and recommendations.
We value your privacy. Unsubscribe easily.
What features matter most when getting LASIK surgery?
Cost of LASIK
Health insurance typically does not cover LASIK surgery, making it a fairly expensive out-of-pocket expense. Before deciding on a particular provider, be sure to find out all the pricing details.
Find the hidden fees: When getting a price quote, one of the most common issues is a double bill. Keep in mind, most providers quote the cost of a single eye. Don't be surprised if the total cost is twice the original quote.
Forget about discount service: While many providers advertise deep discounts on LASIK surgery, there are a couple of issues with actually getting that price. First of all, most people will not qualify for the deep discount. Those with astigmatism, or who are farsighted rarely enjoy discount pricing. Of course, with vision at stake, deep discounts don't always inspire confidence.
What are you buying?: The type of surgery also plays an important role in pricing. Laser based procedures are the most expensive, followed closely by Wavefront LASIK with Femtosecond Laser Flap. LASIK with a bladed Microkeratome is the least expensive option, but it may not be available for all candidates.
Types of surgery
There are more than ten different types of laser vision correction, and LASIK is only one of them. Different types of laser surgery work best with different visual issues, though LASIK is the most common.
What are the top three recommended surgeries?: LASIK tops the list, but some facilities might also recommend PRK or LASEK. Both of these alternatives use laser surgery to correct mild to moderate nearsightedness, farsightedness and/or astigmatism.
Why choose laser?: There are other types of surgery, that do not use laser vision correction. They might include a small incision to insert an implant or replace a lens. Unless needed, these surgeries tend to have longer recovery times and a higher incidence of complications.
What makes laser the best option?: Advances in laser technology allow surgeons to map the procedure ahead of time and operate with pinpoint precision. Most procedures are outpatient, so patients leave the same day.
Determining eligibility
Before going through any of the other challenges related to LASIK, be sure to find out about eligibility. Those with extreme nearsightedness, substantial astigmatism, dry eyes and a variety of other corneal diseases and eye conditions can affect eligibility.
Eligible prescriptions: If every prescription requires a different level of corrective lenses, LASIK is probably not a good idea. In order to be eligible, a patient needs to have a stable prescription for at least two years.
Nearsighted vs. farsighted: which one is better for LASIK?: LASIK can correct both nearsighted and farsighted visual issues, but it may not be ideal for every situation. Extreme issues on either side may result in a variety of issues, including the need for refinements or repeat procedures.
Is LASIK best for astigmatism?: LASIK can correct astigmatism, but there may be instances where an implant or alternative laser surgery will offer better results. Be sure to discuss all of the options with a surgeon before settling on LASIK.
Choosing a surgeon
Whoever performs the procedure can be as important as the type of procedure chosen to address specific visual acuity issues. When choosing a surgeon, be sure to find one with a good bedside manner, ease when answering questions and extensive experience in their field.
Getting comfortable with a doctor: Before trusting a doctor, many patients need to meet with them several times. After all, there is no such thing as minor eye surgery. A small mistake could leave a patient paying in lost vision forever. A good bedside manner can help the patient relax and experience the most trouble free recovery possible.
Easy answers for difficult questions: When a surgeon offers cookie cutter answers that don't really address underlying concerns, they may not be the right doctor. After all, sometimes the news isn't great, and they need to offer bad news. When that happens, patients want clear and concise information that gets to the heart of the issues.
Look for experience: With a new procedure, patients might be interested in going with a new doctor, but nothing is a substitute for experience. When choosing a surgeon, be sure to look for someone who has performed thousands of successful procedures.
Financing options
Paying for LASIK can be challenging, as procedures start in the low $3,000 range and extend upwards depending on the severity of the visual issues. If refinements are needed, the price will continue to skyrocket. This leaves patients struggling to put together enough money to cover the out-of-pocket costs.
What about insurance?: Most insurance companies cover glasses or contact lenses, but not LASIK surgery. Be sure to seek pre-authorization and find out what – if any – contribution the insurance company will make.
Do they offer financing?: Many surgical centers offering laser vision correction offer financing options, depending on the patients credit history. They may require a substantial down payment though, so be sure to get all the details before the day of scheduled surgery.
What about refinements?: Who pays if the first procedure doesn't offer complete results? The best facilities pay at least a portion of the cost involved in any refinement procedures, depending on the original projected results.
Recovery process
Without proper post-surgical care, patients could leave with vision that is worse than when they started. Putting in eye-drops, resting eyes for recommended time frames and making follow-up visits can be the difference between success and failure.
Putting in eye drops: Eye drops are a part of the routine care following LASIK. Putting them in without help can be difficult. Be sure to line up assistance with some of these tasks, before scheduling surgery.
Take some time off work: Recovery times can vary, depending on the procedure. Even when a doctor clears a patient for immediate return to work, staring at a computer screen for hours each day, may not be the best way to recover from eye surgery.
Make the follow-ups: Before leaving after surgery, set up all follow-up appointments, and be sure ask about warning signs for which you should make emergency visits. Scheduling transportation in advance can help ensure that patients miss no appointments.
What are different types of LASIK?
LASIK
Traditional LASIK uses a laser and sometimes a blade to reshape the cornea underneath the flap.
Bladeless LASIK
This type of LASIK uses only the laser to make corrections to the cornea.
Wavefront LASIK
Using Wavefront technology, surgeons can tailor each procedure to take into account each patient's visual requirements.
Epi-LASIK
With this type of surgery, a very thin flap may be removed entirely and soft lenses used to protect the cornea post-surgery.
Who is LASIK surgery for?
The professional
Those who wear glasses but want to offer a more professional appearance and add versatility to their work wardrobe – and have the money to pay up front.
The adventurer
Those who enjoy an adrenaline rush and adventure sports who find glasses and contacts to be a safety risk – but might need some financing.
Sun lovers
Those who enjoy spending every possible moment in the sun and who find getting prescription sunglasses to be a chore, though they may find the cost of LASIK to be prohibitive.
Extremely visually impaired
Though LASIK may not allow those with extreme impairments to gain 20/20 vision, it can improve vision. This can help reduce the thickness of corrective lenses and allow patients to buy frames without delays.
Expert reviews for LASIK surgery centers

With 20 years of experience diagnosing and performing corrective eye surgery, TLC Laser Eye Centers offer a variety of options and financing. They are the largest provider in North America, with more than 2.2 million successful procedures performed.
Read More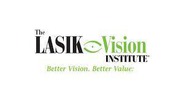 With more than 1 million successful procedures performed nationwide, The Lasik Vision Institute is a leading provider of laser vision correction surgeries. Their commitment to affordability helps bring the option of LASIK to everyone.
Read More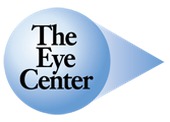 With 25 years of experience offering laser vision correction, The Eye Center offers a complete range of visual services from routine maintenance care to surgical procedures designed to offer improved vision for the long-term.
Get to know your surgeon: Two surgeons perform all of the LASIK procedures, allowing you to get to know the doctor before the day of your procedure.
Lifetime follow-up: If any refinements are needed down the road, The Eye Center charges you nothing. They stand behind their surgical experience and offer a lifetime guarantee.
Affordable pricing and financing: The Eye Center offers both affordable pricing, by cutting out the corporate overhead, and in-house financing for those who need it. By combining the two, they offer boutique services at big box prices.
Service centers: They only have service centers in Virginia, so if you live outside of the tri-state area, flying in for surgery adds a bundle to the upfront cost.
Customized surgery: While they advertise lower prices than industry standard, those discounts only apply to a very limited selection of patients.
Best for: The professional, Extremely visually impaired

Recently selected for the Washingtonian Top Doctors List, Eye Doctors of Washington offer a complete range of visual services that include eye trauma, cataracts, glaucoma, cornea and more.
Experienced doctors: This location has been serving the Maryland, DC and Virginia area for more than 40 years, and adds LASIK surgery as just one additional service in their total line of visual care.
Accepts most insurance: While many insurance companies do not cover LASIK, they do cover a variety of other eye care services. This allows you to meet with one of the Eye Doctors of Washington to discuss your options, all using your regular insurance.
Pay with an MSA: Those with a high deductible often use a medical savings plan to help defray annual costs. The money from an MSA can be used to help pay for LASIK, and it might even be tax deductible.
Locations: Eye Doctors of Washington serves Washington DC and the surrounding areas. If you want to use their service, you must come to the capital. They only have five locations.
Financing: Financing is only offered through Wells Fargo, which may cause problems for some patients. They may need to seek external financing.
Best for: The professional, Extremely visually impaired

Operating since 1999, NVision Laser Eye Centers are one of the most referred to providers for LASIK vision correction.
Read More

With more than 15 years of experience, the Laser and Microsurgery Institute has exceptional outcomes and is internationally recognized as a leading provider of vision correction services.
Work with the best: Dr. Bley started working with laser correction before it was approved by the FDA as one of the researchers on the project. He continues to work on FDA studies to find solutions to myopia.
Exceptional experience: Their high rate of success makes them a top choice for LASIK and other laser vision correction surgeries.
Blade-less surgical options:: State of the art lasers allow for bladeless surgical procedures that minimize your downtime after surgery.
Financing: There is no in-house financing option, so patients will need to find external lenders or pay up front.
Price: Exceptional service comes with a price tag to match.
Best for: The professional, Extremely visually impaired

Employing five surgeons, who have performed more than 200,000 procedures, Laser Eye Center offers some of the industries most experienced doctors and top of the line technology.
Read More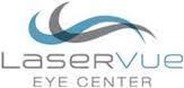 At LaserVue LASIK and Cataract Center, the surgical team offers more than 30 years of combined experience and a dedication to customer satisfaction. The goal is always to serve every patient, on time and with no hassle.
One surgeon: No meeting with three different doctors only to find out a fourth one will do the surgery. Here, Dr. Bansal performs all LASIK procedures personally.
Guarantee: Since price should never be the sole factor in choosing an eye surgeon, here they will match the price of any other local provider.
Location: They only have locations serving the San Francisco area, which could make visiting them expensive, if you live out of the area.
Best for: The professional, The adventurer, Sun lovers, Extremely visually impaired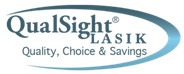 Performing more than 4 million procedures collectively, QualSight is the preferred provider for insurance companies, Fortune 500 employers and many health plans.
Read More

Having performed more than 1.3 million microsurgical procedures, LasikPlus is one of the industries leading providers of LASIK surgery. They offer a convenient setting and no hassle visits to determine eligibility.
Read More
Disclaimer
Information in this guide is general in nature and is intended for informational purposes only; it is not legal, health, investment or tax advice. ConsumerAffairs.com makes no representation as to the accuracy of the information provided and assumes no liability for any damages or loss arising from its use.