Best Vision Insurance Companies


Written by
Vision insurance covers all or part of the cost for eye exams and prescription eyewear, but coverage can differ significantly between companies and plans. Use our guide to research the best vision insurance company for you. We explain how consumers can save the most money by selecting a plan that meets their needs. Since vision insurance is often excluded from a primary medical policy, a separate vision insurance plan may be necessary, even if vision plans are sometimes known as "wellness" or "discount" plans.
Why trust ConsumerAffairs?
Our recommendations are based on what reviewers say.
4,349,265 reviews on ConsumerAffairs are verified.
We require contact information to ensure our reviewers are real.
We use intelligent software that helps us maintain the integrity of reviews.
Our moderators read all reviews to verify quality and helpfulness.
Compare Reviews for Top Vision Insurance Companies

Read 180 Reviews

VSP Vision Care started in 1955 and offers vision insurance for individuals in all 50 states. They have more than 34,000 in-network providers and offer multiple plans available through employers and as stand-alone plans.

Chat with a ConsumerAffairs decision guide

Live agent

Read 31 Reviews

Humana offers vision insurance in more than 40 states. The publicly-traded company has its roots in skilled nursing facilities that opened in 1961. They have offered health insurance plans since the 1980s.

Chat with a ConsumerAffairs decision guide

Live agent

Read 24 Reviews

UnitedHealthcare is a part of UnitedHealth group. It is publically-traded company that offers a variety of health insurance plans, including vision insurance. The have plans for individuals and companies/groups.

Chat with a ConsumerAffairs decision guide

Live agent

Read 12 Reviews

Aneta has been in business since the 19th century and has been publically traded since 1968. They offer vision insurance through group/employer plans, and their network includes most major retail chains.

Chat with a ConsumerAffairs decision guide

Live agent
Read 7 Reviews

Vision insurance. Eye exam coverage. Covers routine eye care services only. Low premiums. Preferred provider organization. In-network and out-of-network options. Offers Medicare Advantage plan.

Chat with a ConsumerAffairs decision guide

Live agent
Read Author Review

Direct Vision Insurance sells insurance plans for the VSP and Eye Med networks. Their policies are underwritten by Security Life and are available in most states. The company's website includes instant quote and chat features.

Chat with a ConsumerAffairs decision guide

Live agent
Read Author Review

EyeBenefits was founded in 1987 in Arizona. The company sells memberships to a discount program for vision care services and products. EyeBenefits membership discounts are honored by select providers across the United States.

Chat with a ConsumerAffairs decision guide

Live agent
Read Author Review

Vision Plan of America has been in business since 1986. They serve employers and individuals in California by offering multiple plan options and customizable choices. Their vision coverage can be combined with dental benefits.

Chat with a ConsumerAffairs decision guide

Live agent
What should consumers consider when shopping for vision insurance?
Price
When selecting vision insurance several factors determine how much it will cost upfront and how much it will save in the long run. Consumers should compare the amount they will spend on the policy to their estimated eye care cost without insurance to ensure that they will financially benefit by purchasing vision insurance.
Premium: The premium is the monthly or yearly fee a consumer must pay to be covered by insurance and/or have access to discounted rates from participating eye care specialists. Customers must pay their premiums whether or not they use the coverage throughout the year.
Deductible: The deductible is the amount that the insured party must pay, usually each year, before the insurance company pays for services. Some services may not be subject to the deductible. For example, a yearly exam may be included for no additional out-of-pocket cost.
Co-payments/co-insurance: Copayments are set dollar amounts that the insured must pay for certain services. Coinsurance is a set percentage of the final cost that the insured person must pay. For example, a visit to a specialist might require the insured to make a $20 copayment or pay 20 percent of the office visit cost.
Exclusions: The insurance may exclude certain items, meaning the insured would have to pay for the total cost of the treatment. Consumers who want an eye care product or need a specific procedure should make sure it isn't excluded before purchasing a vision plan.
Covered items
Different plans will have different coverage details. Usually, plans with more comprehensive coverage will have a higher premium, so consumers should realistically assess their needs before purchasing/selecting a plan.
Eye exams: All vision insurance plans will include a free or discounted basic eye exam. However, the allowed frequency of free/discounted exams can vary between plans. Usually, plans cover one eye exam per year.
Glasses/Contacts: Plans usually cover one pair of eyeglasses or a one-year supply of contact lenses for individuals with impaired vision. Consumers who know they want contacts instead of glasses should make sure the plan they purchase allows them to make that choice.
Allowances: Many plans have a set amount allowed to cover eyeglasses or contacts. Insured individuals are responsible for any cost over than allowance. Consumers should consider the allowance when calculating how much they can save by purchasing vision coverage.
Providers/network
Those with coverage from an HMO or PPO must use one of the plan's in-network providers of eye care services for the insurance company to pay the largest portion of the cost. Consumers should be aware of how many in-network providers practice in their area and how much more they will pay if they use a provider outside the network.
Size of network: The larger an insurance company's network, the more choices insured individuals will have when selecting a vision care provider. Consumers should contact their doctor's office to find out what networks the doctor belongs to before purchasing insurance.
Out-of-network coverage: Consumers should understand what their insurance plan will pay if they visit an out-of-network eye specialist.
Retailers: Some contact and eyeglass retailers work with specific vision insurance companies. Consumers may find it easier and/or cheaper to purchase eyewear from an in-network retailer.
Coverage period
The coverage period is the time frame during which the insurance will pay for the designated part of customers' vision expenses.
Enrollment: Consumers who obtain vision insurance through their employer can usually only enroll in a new plan during their company's open enrollment period. Those purchasing stand-alone plans can typically do so at any time during the year.
Wait time: Different policies will take effect at different times. Many stand-alone policies are effective as soon as the paperwork is processed and the first premium is paid. Employer provided plans may only go into effect after open enrollment ends or the employee has been employed a certain number of days.
Cancelation: Different plans have different coverage terms, but most companies have one-year terms. Some stand-alone plans offer discounts for paying premiums annually, and some may let customers cancel plans early.
Limitations
All vision plans will have limitations on the items that they will pay for. Consumers should determine whether the services they need are covered by the plan.
LASIK: Most vision plans will not fully cover LASIK. However, they usually offer discounts on the procedure and/or have a network of LASIK providers that offer special deals for people with specific insurance plans.
Specialty lenses: Plans may or may not cover special lenses like unlined bifocals, photochromic lenses and/or prescription sunglasses.
Specialists: Visits to specialists and treatment beyond simply correcting vision problems – cataract surgery, for instance – isn't likely to be covered by vision insurance. Depending on the problem, illnesses and injuries to someone's eye(s) may be covered by their primary health insurance.
Essential coverage
Under the Affordable Care Act (ACA), health insurance plans must cover essential care, called an Essential Health Benefit (EHB).
Children: Vision coverage is considered essential for those under 18, so pediatric health insurance plans must cover at least some of the cost of eye exams and corrective glasses or contacts. Plans sold on healthcare.gov for children automatically include vision coverage.
Adults: Vision coverage is not an EHB for adults, so most adult health insurance plans do not cover routine eye care and glasses/contacts. Tax credits cannot be used to purchase stand-alone vision care, meaning that individuals whose employers do not offer vision benefits must pay the entire premium themselves if they wish to purchase coverage. The ACA does not require adults to have vision insurance.
What are different types of vision insurance?
Indemnity insurance
Indemnity insurance allows individuals to choose their healthcare provider and covers the same amount or percentage for services regardless of which provider the insured visits. Indemnity plans do not have a network of providers.
HMO Plans
Health Maintenance Organizations are groups of providers who offer discounted rates to those who have a health plan with their group. HMOs will only pay for care received from providers who participate in the plan.
PPO Plans
Preferred Provider Organizations are groups of providers who offer discounted rates to those who have a plan with their group. Individuals with a PPO can visit providers who do not participate in the PPO, but they will be required to pay a higher copayment or coinsurance amount. The deductible for out-of-network doctors may be separate from that for in-network treatment.
Discount programs
Discount programs are not the same as insurance policies. Discount programs are usually sold as annual memberships that give members special discounts from certain providers. The government does not regulate these programs the same way as insurance policies.
Employer provided
Some employers offer vision insurance as part of their benefits package, usually paying a portion of the monthly premium for the employee. Employees do not have to enroll in their company's vision plan. Employer plans might be an indemnity policy, a PPO or an HMO.
Stand-alone plans
Individuals who want vision coverage but do not have vision benefits from their employer or who do not want to use their employer's plan may independently purchase vision insurance from a variety of companies. Stand-alone plans might be an indemnity policy, a PPO or an HMO.
Who should shop for vision insurance?
Employees
Anyone whose employer offers vision insurance as part of their benefits package should compare all the options provided by their employer as well as stand-alone plans they could purchase on their own. Coverage through their employer will likely be cheaper than stand-alone insurance, but it may not meet all their needs.
Individuals
Anyone who does not have the option to purchase vision coverage through their employer should shop for stand-alone insurance. Those who plan to have an eye exam in the near future should consider purchasing a stand-alone plan with a short waiting period.
Parents
Eye care is an essential benefit for minor children, but parents of young adults may wish to purchase stand-alone products for the young adults in their lives. Some companies sell vision insurance gift packages. Children and toddlers between the ages of 3 and 6 should have their first comprehensive eye exam so optometrists can identify problems early.
College students
Students who spend a great deal of time studying should regularly have their eyes examined. This group should make sure the plan they choose has a large enough frame allowance to purchase frames they like and/or the option to purchase contacts instead of eyeglasses.
Professionals
Anyone whose job requires them to drive or fly should regularly have their vision tested. Professional drivers, train engineers or pilots may wish to choose a plan that includes prescription sunglasses.
Diabetics
Anyone who suffers from diabetes should have their eye health assessed regularly and should consider purchasing vision insurance to defray the expense. Diabetes is a leading cause of blindness in people under retirement age.
Retirees
Seniors should have regular eye exams. Depending on their health insurance coverage, they might want to consider plans that cover visits to specialists, including those who treat glaucoma and cataracts. Medicare generally doesn't cover eyeglasses and contact lenses.
Business decision makers
Individuals who make decisions about a business' benefit package should explore the cost of providing vision insurance to employees. More extensive benefit packages help attract and retain qualified employees.
Thanks for subscribing.
You have successfully subscribed to our newsletter! Enjoy reading our tips and recommendations.
Company reviews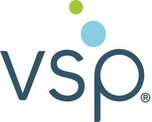 VSP Vision was founded in 1955 by optometrists in California. In the 1980s, VSP became available throughout the United States, and today the company provides vision coverage to over 80 million members.
Read more about VSP Vision Care

Humana is a health insurance company with headquarters in Louisville, Ky. The company was founded in 1961 as a nursing home group and began offering health plans in the mid-1980s. Merger talks with Aetna are pending.
Read more about Humana Vision Insurance

Aetna was established in 1853 and began offering health insurance policies to life insurance customers in 1899. They have been publicly traded on the New York Stock Exchange since the late-1960s. Aetna offers separate vision coverage for purchase through some employers.
Read more about Aetna Vision Insurance

Vision Plan of America was founded in 1986 and offers insurance coverage to those living in California. They have plans that are associated with employers and ones for the general public to purchase.
Dental benefit options: Those purchasing stand-alone plans can choose to add dental benefits. This combo means consumers only have one monthly premium.
LASIK: Vision Plan of America partners with QualSight LASIK centers to offer affordable laser eye surgery. Co-pays apply to these procedures.
Comparison chart: The company's website offers a side-by-side comparison chart for individuals trying to choose between different options. The chart shows comparisons for both vision-only and dental-vision combo plans.
Enrollment fee: The enrollment fee is waived for consumers who pay their premiums annually. The enrollment fee for those who want to pay their premium monthly is nominal.
Customizable: Employers and other decision makers can customize the plan for their group. Changing the co-payment cost, frame allowance and benefit frequency allows businesses to control the cost of the plan.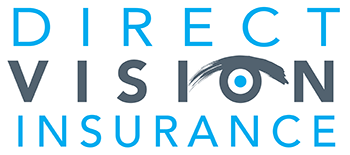 Direct Vision Insurance offers stand-alone plans in most states. The company is a part of Direct Benefits, Inc. Their providers are in either the VSP network or the EyeMed network and are underwritten by Security Life.
Customer service: Security Life, the underwriter for Direct Vision, prioritizes customer service. Ninety-five percent of all problems are resolved during the customer's first call to the company.
Instant quote: Interested consumers can visit the sight to get an instant quote for coverage. The site also features a Live Chat tool, so consumers can get their questions answered instantly.
Providers: Direct Vision customers can select plans from one of two different provider networks, VSP and EyeMed. Being able to choose between these providers make it easier for customers to get a plan that their current eye doctor accepts.
LASIK: Some plans offer a 5-15 percent discount on LASIK surgery. When insured patients use a preferred provider they also receive a free LASIK exam and free lifetime enhancements.
Agent tools: The Direct Vision website has tools for insurance agents to use when talking to customers and images that they can put on their own websites to advertise vision coverage.

EyeBenefits is a vision discount program that started in 1987 in Scottsdale, Ariz. The company is not an insurance company. It sells memberships to individuals and to companies, who can offer membership as an added benefit for their employees. Members receive a discount on services and products when they use an EyeBenefits' provider.
Unlimited discounts: Members can use their EyeBenefits discounts as many times as they want. Unlike most insurance policies, EyeBenefits programs can be used for an unlimited number of optometrist appointments and pairs of eyeglasses per year.
Saving with insurance: Some EyeBenefits providers allow customers to use both vision insurance and EyeBenefits discounts, allowing customers to save more money. This policy is at the discretion of providers, and interested consumers should ask providers about their policy before making a purchase or booking an appointment.
LASIK: EyeBenefits members receive substantial discounts on LASIK procedures from many national providers, including QualSight, LASIK Vision Institute, National LASIK Network and more.
Contact discount: EyeBenefits partners with 1800AnyLens to offer discounted contact lenses. Members receive a 10 percent discount off of 1800AnyLens' low prices. Consumers can order lenses online.
One-time fee: Consumers purchase an annual plan directly from EyeBenefits for a one-time fee. There are no monthly premiums, and consumers do not need to file any reimbursement forms for services.

UnitedHealthcare, an insurer in the United States, offers stand-alone vision insurance or as a "rider" to a United Healthcare dental plan. (Not all vision plans are available in all states.)
Read more about UnitedHealthcare Vision Insurance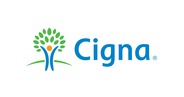 Cigna, a major U.S. health insurer with a big presence in foreign countries, offers vision plans under its group health plan offerings. A proposed merger with Anthem Blue Cross Blue Shield is pending before the U.S. District Court.
Read 7 Reviews
Disclaimer
Information in this guide is general in nature and is intended for informational purposes only; it is not legal, health, investment or tax advice. ConsumerAffairs.com makes no representation as to the accuracy of the information provided and assumes no liability for any damages or loss arising from its use.
Comparing
×
You're signed up
We'll start sending you the news you need delivered straight to you. We value your privacy. Unsubscribe easily.