But survey shows plastic remains the payment of choice
12/20/2016
|
ConsumerAffairs

By Mark Huffman
Mark Huffman has been a consumer news reporter for ConsumerAffairs ... Read Full Bio→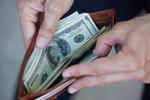 If more consumers doing last minute Christmas shopping are paying with cash, it could mean they are trying to stick to their budget in the final shopping frenzy.
Or, it could be a defensive move, an effort to prevent getting caught up in a retailer's data breach.
Thales, an IT and cybersecurity firm, reports most consumers would change their shopping behavior in some ways if they knew a particular retailer had suffered a system hack. While 20% of consumers in a Thales sur...
More
Expert suggests thinking about where you shop and how you pay
11/23/2016
|
ConsumerAffairs

By Mark Huffman
Mark Huffman has been a consumer news reporter for ConsumerAffairs ... Read Full Bio→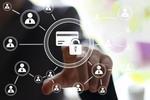 Consumers are buying more of everything online, so it shouldn't be a surprise that they are doing more holiday shopping with their mobile devices and PCs.
The National Retail Federation predicts consumers will spend more than half their holiday shopping budget online, a fact that probably hasn't escaped notice by hackers and cyber-thieves. So before you place the first online order, consider how best to protect yourself.
First and foremost, be mindful of where you connect...
More
Sort By