But cards used to pay for rooms not affected, company says
07/24/2017
|
ConsumerAffairs

By Mark Huffman
Mark Huffman has been a consumer news reporter for ConsumerAffairs ... Read Full Bio→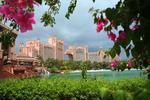 The owners of Atlantis, Paradise Island resort in the Bahamas – frequented by American tourists – has reported a data breach involving the payment network serving the resort's food and beverage and retail businesses.
The company says credit and debit cards used to make purchases at those locations within the resort between November 1, 2016 and April 3, 2017 may have been compromised. Cards used to pay for room charges were not affected.
The company said it was alerted to ...
More
Sometimes, the safest place for your card is in your wallet
06/20/2017
|
ConsumerAffairs

By Mark Huffman
Mark Huffman has been a consumer news reporter for ConsumerAffairs ... Read Full Bio→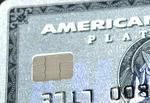 Data secured within large retail computer networks isn't always so secure. Hardly a month goes by without news that hackers have been able to get into a major network, compromising credit and debit card information.
Arby's, Intercontinental Hotels Group, Kmart, Brooks Brothers and Chipotle are a few of the companies that have reported data breaches so far this year.
While these companies are doing everything they can to increase the security of their networks, consumers c...
More
Sort By