Survey shows it is a growing concern for consumers
07/27/2017
|
ConsumerAffairs

By Mark Huffman
Mark Huffman has been a consumer news reporter for ConsumerAffairs ... Read Full Bio→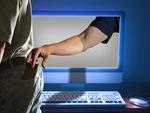 Reports of data breaches involving credit card networks at stores and hotels seem to be increasing. So maybe it's not surprising that consumers are worrying more about it happening to them, and what it might mean.
FICO, an analytics software company, reports that its latest research shows 44% of consumers rank identity theft and bank fraud as their top concern. That's more than double the percentage who said they worried about a terrorist attack.
Eighty-six percent of con...
More
But cards used to pay for rooms not affected, company says
07/24/2017
|
ConsumerAffairs

By Mark Huffman
Mark Huffman has been a consumer news reporter for ConsumerAffairs ... Read Full Bio→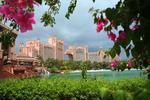 The owners of Atlantis, Paradise Island resort in the Bahamas – frequented by American tourists – has reported a data breach involving the payment network serving the resort's food and beverage and retail businesses.
The company says credit and debit cards used to make purchases at those locations within the resort between November 1, 2016 and April 3, 2017 may have been compromised. Cards used to pay for room charges were not affected.
The company said it was alerted to ...
More
Sort By