Kaspersky Lab says cybercriminals can plant malware in ATMs
05/19/2016
|
ConsumerAffairs

By Mark Huffman
Mark Huffman has been a consumer news reporter for ConsumerAffairs ... Read Full Bio→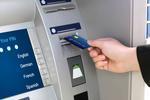 Consumers have been warned that using debit cards is inherently more dangerous than credit cards. If thieves manage to steal your debit card information, they can clean out your bank account.
There have been numerous accounts of identity thieves planting "skimmer" devices on ATMs and gasoline pumps. These fake keypads usually fit over the real key pad and record PINs as they steal account information.
But these skimmers are now old fashioned, and consumers have been cauti...
More
Fraud becoming more common, but not more costly for consumers
05/06/2016
|
ConsumerAffairs

By Mark Huffman
Mark Huffman has been a consumer news reporter for ConsumerAffairs ... Read Full Bio→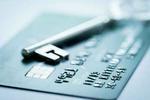 Having someone steal your credit card information and use it to run up unauthorized purchases can be an unnerving experience. But in reality, it's not a costly one. At least not for the victims.
A new report by MagnifyMoney shows most consumers who experience credit card fraud do not suffer a financial loss. The survey finds credit card companies are living up to promises of $0 liability in case of fraud.
Of course, it's a little easier for credit card issuers to do that ...
More
Sort By