Debit and credit card data may have been compromised
10/12/2016
|
ConsumerAffairs

By Mark Huffman
Mark Huffman has been a consumer news reporter for ConsumerAffairs ... Read Full Bio→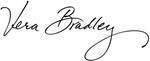 Another retailer reports a cyber attack that may have compromised consumers' credit and debit card information.
Vera Bradley, an upscale handbag and fashion retailer, said hackers apparently penetrated the company's payment card network at its stores between July 25 and September 23. Cards used at store locations during that time may have been compromised. Cards used for online payments were not affected, the company said.
"On September 15, 2016, Vera Bradley was provided...
More
Many have developed plans but fewer have updated them
10/11/2016
|
ConsumerAffairs

By Mark Huffman
Mark Huffman has been a consumer news reporter for ConsumerAffairs ... Read Full Bio→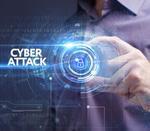 As a consumer, you trust your personal information to countless businesses and organizations.
You trust your doctor to keep your health records private, your mortgage company to protect your financial information, and your bank to secure your money from cyber attack.
However, a new report from Experian Data Breach Resolution presents a mixed picture on whether that trust is misplaced.
On one hand, the report found the number of organizations that have prepared a plan to de...
More
Sort By