Sometimes, the safest place for your card is in your wallet
06/20/2017
|
ConsumerAffairs

By Mark Huffman
Mark Huffman has been a consumer news reporter for ConsumerAffairs ... Read Full Bio→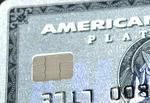 Data secured within large retail computer networks isn't always so secure. Hardly a month goes by without news that hackers have been able to get into a major network, compromising credit and debit card information.
Arby's, Intercontinental Hotels Group, Kmart, Brooks Brothers and Chipotle are a few of the companies that have reported data breaches so far this year.
While these companies are doing everything they can to increase the security of their networks, consumers c...
More
Customers paying with plastic between March 24 and April 18 could be affected
05/30/2017
|
ConsumerAffairs

By Mark Huffman
Mark Huffman has been a consumer news reporter for ConsumerAffairs ... Read Full Bio→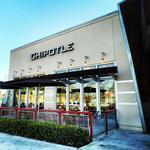 If you ate at a Chipotle Mexican Grill or Pizzeria Locale restaurant and paid with plastic between March 24 and April 18 this year, there's a chance hackers have your credit or debit card data.
The company reports the completion of an investigation into the incident, in which hackers breached its payment card network at some, but not all, locations. To find out if a location you visited was affected, go to the bottom of this page for Chipotle Mexican Grills and the top o...
More
Sort By