The company has taken down its customer service page and is investigating
10/12/2017
|
ConsumerAffairs

By Mark Huffman
Mark Huffman has been a consumer news reporter for ConsumerAffairs ... Read Full Bio→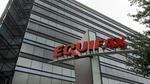 Equifax has reportedly disabled a customer help page on its website and is investigating whether hackers used it to recently breach its network.
Tech site Ars Technica broke the story, quoting a security analyst as saying he noticed the Equifax site was redirecting visitors to another page and instructing them to download a fake software update. It's unknown how long the fake page had been up or how many people had followed the fraudulent directions.
At this stage of the ...
More
The recent Equifax breach may require multiple layers of protection
10/05/2017
|
ConsumerAffairs

By Mark Huffman
Mark Huffman has been a consumer news reporter for ConsumerAffairs ... Read Full Bio→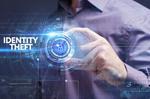 Equifax's massive data breach, disclosed nearly a month ago, has prompted millions of consumers to consider taking additional measures to guard their identities.
In that breach, more than 145 million consumers' names, birth dates, and Social Security numbers were exposed to hackers.
Equifax has announced that it will provide a year of free credit monitoring to all consumers. Additionally, it says it is developing a tool that will allow consumers to freeze and unfreeze the...
More
Sort By