Expert suggests thinking about where you shop and how you pay
11/23/2016
|
ConsumerAffairs

By Mark Huffman
Mark Huffman has been a consumer news reporter for ConsumerAffairs ... Read Full Bio→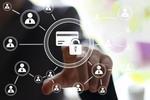 Consumers are buying more of everything online, so it shouldn't be a surprise that they are doing more holiday shopping with their mobile devices and PCs.
The National Retail Federation predicts consumers will spend more than half their holiday shopping budget online, a fact that probably hasn't escaped notice by hackers and cyber-thieves. So before you place the first online order, consider how best to protect yourself.
First and foremost, be mindful of where you connect...
More
Debit and credit card data may have been compromised
10/12/2016
|
ConsumerAffairs

By Mark Huffman
Mark Huffman has been a consumer news reporter for ConsumerAffairs ... Read Full Bio→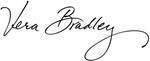 Another retailer reports a cyber attack that may have compromised consumers' credit and debit card information.
Vera Bradley, an upscale handbag and fashion retailer, said hackers apparently penetrated the company's payment card network at its stores between July 25 and September 23. Cards used at store locations during that time may have been compromised. Cards used for online payments were not affected, the company said.
"On September 15, 2016, Vera Bradley was provided...
More
Sort By