Consumers say they are having difficulty dealing with the company
09/22/2017
|
ConsumerAffairs

By Mark Huffman
Mark Huffman has been a consumer news reporter for ConsumerAffairs ... Read Full Bio→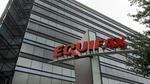 The aftermath of Equifax's massive data breach continues to create confusion and frustration as consumers scramble to secure their compromised information and flood the credit reporting agency's customer response team.
The breach has left 143 million consumers financially vulnerable, and thousands have already sought credit monitoring services or frozen their credit files for the better part of September.
Unfortunately, the sheer number of those affected appears to have o...
More
These services don't prevent identity theft, but they will alert you to suspicious activity
09/19/2017
|
ConsumerAffairs

By Mark Huffman
Mark Huffman has been a consumer news reporter for ConsumerAffairs ... Read Full Bio→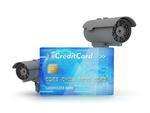 In the wake of a security breach that exposed personal information for 143 million Equifax customers, cyber security companies are seeing a spike in business.
Bloomberg News reports Equifax knew about its server vulnerabilities as early as March, when its systems were breached for the first time. Company officials say the two intrusions were not related.
It's not good news for the company, which already faces state and federal investigations. Meanwhile, consumers aren't t...
More
Sort By