The threat is growing, so it is important to protect yourself
05/16/2017
|
ConsumerAffairs

By Mark Huffman
Mark Huffman has been a consumer news reporter for ConsumerAffairs ... Read Full Bio→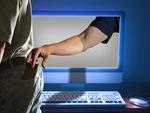 The threat from ransomware is so frightening and immediate, given the extensive coverage of last week's attack, that it is easy to forget about another technological threat -- identity theft.
Identity theft occurs when a criminal hacks into your computer to steal personal data, or simply finds something useful in your mailbox, and uses it to create credit accounts in your name.
While ransomware may put your photographs, correspondence, and everything on your computer hard...
More
But survey shows plastic remains the payment of choice
12/20/2016
|
ConsumerAffairs

By Mark Huffman
Mark Huffman has been a consumer news reporter for ConsumerAffairs ... Read Full Bio→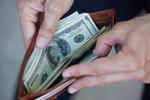 If more consumers doing last minute Christmas shopping are paying with cash, it could mean they are trying to stick to their budget in the final shopping frenzy.
Or, it could be a defensive move, an effort to prevent getting caught up in a retailer's data breach.
Thales, an IT and cybersecurity firm, reports most consumers would change their shopping behavior in some ways if they knew a particular retailer had suffered a system hack. While 20% of consumers in a Thales sur...
More
Sort By