Find the Best Walk-in Tubs in Seattle, WA

Top 11 Seattle Walk-in Bathtub Companies

AUTHORIZED PARTNER

Safe Step Walk-in Tubs
Read 1,963 Reviews

$1500 off your purchase of a new Walk-in Tub.*

*Partner terms and conditions apply.

Sells walk-in tubs and hybrid tubs. Includes a lifetime warranty on tubs, parts and labor. Offers hydrotherapy, aromatherapy and chromotherapy options. Provides financing and discounts. Prices start at around $3,500.

Get Started

Call Now Toll Free

(800) 692-1935

AUTHORIZED PARTNER

Kohler Walk-In Bath
Read 512 Reviews

Manufactures walk-in tubs with proprietary technology, like BubbleMassage air jets and Bask heated surfaces. Provides multiple financing options. Includes a limited lifetime warranty on purchases. Pricing starts at around $4,000.

Get Started

AUTHORIZED PARTNER

American Standard Walk-in Baths
Read 1,310 Reviews

Offers quick-drain, whirlpool massage and air jet features. Includes a 10- to 15-year warranty on walk-in tubs. Financing options and free evaluations. Prices typically start around $4,300.

AUTHORIZED PARTNER

Independent Home
Read 1,121 Reviews

Sells compact and luxury tubs and includes a full-coverage lifetime warranty. Offers a $1,500 coupon to help cover labor costs. Manufactures wheelchair-accessible and bariatric tubs. Pricing starts at around $5,000.

Get Started

AUTHORIZED PARTNER

Bath Planet
Read 647 Reviews

Offers bathroom conversions, bath and shower replacement and remodeling, new bath and shower, walk-in tubs and one-day remodels. Financing available. Includes a limited lifetime warranty.

AUTHORIZED PARTNER

BOCA Walk-in Tubs
Read 166 Reviews

Provides free quotes. Offers seven walk-in tub size options with eight standard safety features. Includes a lifetime warranty. Uses a frameless design with step-ins of two inches or lower. Pricing starts at around $5,000.

Get Started
Bliss Tubs Seattle
Read Author Review

Assembles tub systems with the best materials on the market and passes them through consumer safety tests. Provides permanently secured walk-in tub bodies with stainless steel frames.

Cain's Mobility Seattle
Read Author Review

Licensed and insured to install walk-in bathtubs in Washington. Helps those with limited mobility make their home safer and reduce the risk of falls. Sells other mobility solutions, including stairlifts.

DaBella Seattle
Read Author Review

Sells bathwraps as well as walk-in bathtubs. Premier dealer of nonporous acrylic products. Uses trained and certified installers. Offers industry-leading warranty options.

Pacific Bath Company
Read Author Review

Offers promotional offers, including free upgrades or a percentage off entire projects. Provides many customizable walk-in bathtub options. Gives free consultations to allow consumers to learn more and to get pricing information.

Seattle Walk-in Bathtubs
Read Author Review

Offers free in-home design consultation. Allows buyers to use the company's installers or hire an independent contractor. Provides different options for jets and massage systems.

Many Seattle seniors and residents with disabilities should consider a walk-in tub. Around 1 in 4 seniors fall each year, and these falls often occur in the bathroom. Walk-in bathtubs have grips, handles and high seats that make it easy to get in and out of the tub, which makes bathing or showering safer.
Cost of walk-in tubs in Seattle
There are many reasons why some walk-in tubs cost more than others, most of which concern additional features included with different variations.
Soaker walk-in tubs include features like a leakproof door and low-entry step-up. The typical cost for these units is around $2,000 to $5,000.
Aerotherapy walk-in tubs come with air jets to circulate water, which gives you a therapeutic massage while bathing. Look to pay roughly $5,000 to $7,000 for a unit.
A bariatric tub uses an oversized design, which makes it more comfortable for larger Seattle residents. These tubs typically cost between $10,000 and $20,000.
Other factors that go into the price of the tub are installation costs and added features like massage systems and customizable sizes. Take the time to learn about financing offers and discounts offered by walk-in tub companies in Seattle. Investing in a walk-in bathtub is a smart decision considering that the average cost of assisted living facilities is around $5,250 a month.
Seattle permits required to install a walk-in tub
Seattle requires homeowners to obtain a plumbing permit before installing, relocating or changing a plumbing system in King County. To get the permit, you must know your Tax ID number found on your tax records. The plumbing permit expires one year from the date purchased, and renewals cost $50 or half of the original permit fee (whichever is less). You or the contractor must post the permit at the job site before starting to install, relocate or change a plumbing system.
After you complete the work, county employees must make a final inspection — call the offices directly for specific information. If you decide to hire a walk-in bathtub company to do the install, you should ask if its employees handle the permits or if you are required to obtain them yourself. If you decide to hire an independent plumber or contractor to do the work, visit the Washington State Department of Labor & Industries to ensure the company is licensed and adequately insured.
Seattle walk-in tub FAQ
Are walk-in tubs tax deductible?

If purchased for a medical safety reason, walk-in tubs can be listed as a tax deduction for a medical expense. Caregivers who pay for a tub can write it off under the Dependent Care Tax Credit.

What do walk-in tub warranties cover in Washington?

Most companies typically provide a 10-year warranty for the bathtub itself, a five-year warranty for the components of the bath and a lifetime warranty on the walk-in tub's seal. These warranties vary by company, so make sure you understand what yours covers.

What is the cost of walk-in tub installation in Seattle?

Installation cost varies by company. Many companies add the cost of installation into the total price of the tub, but some companies list it as an added fee. Expect to pay between $750 and $3,000 for installation. Removing the existing tub may also be an additional expense.
Thank you, you have successfully subscribed to our newsletter!
Seattle walk-in tub company information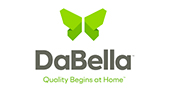 DaBella is a leader in bathroom reconstruction. The company guarantees the work of its trained and certified installers. The company's products come in a variety of styles and colors. DaBella uses a nonporous acrylic that is easy to clean and reduces the chance of mold or mildew growth.
Address: 19115 68th Ave. S., Ste. H-108, Kent, WA 98032
Phone: (844) 322-3552
Hours: Call for hours
Website: dabella.us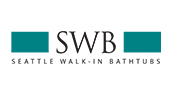 Seattle Walk-In Bathtubs is locally owned, licensed, bonded and insured. The company offers free in-home design consultations. It offers three different models with different features and massage systems. Pricing starts at $2,995.
Address: Serves Seattle residents
Phone: (206) 623-1925
Hours: Call for hours
Website: seattlewalkinbathtubs.com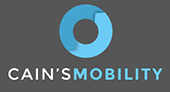 Cain's Mobility installs stairlifts and walk-in bathtubs that help seniors and people with disabilities make their homes safer. The company is licensed and bonded, and it has decades of experience. Cain's Mobility provides expert advice on the best walk-in bathtub model for each home.
Address: 111 W. John St., Ste. 301, Seattle, WA 98119
Phone: (234) 203-0202
Hours: Call for hours
Website: washington.cainsmobility.com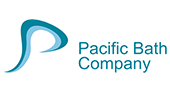 Pacific Bath Company sells Kohler walk-in bathtubs that help those with limited mobility reduce their risk of falling in the bathroom. All of its bathtubs have a 3-inch step-in, soothing hydrotherapy options and air jets to ease sore muscles. The convenient grab bars and handrails make it easy to get in and out of the tub.
Address: 12620 Interurban Ave. S., Ste. 150, Tukwila, WA 98168
Phone: (425) 382-7032
Hours: Call for hours
Website: pacificbath.com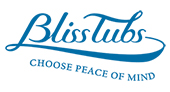 Bliss Tubs' products are made of marine-grade fiberglass and coated with a triple gelcoat finish. Each model comes with integrated safety bars, nonslip flooring, grip handles, watertight doors, high seats and a top of the line drain system. The company offers luxury features for customizing a walk-in bathtub, including air massage options and bath pillows.
Address: Serves Seattle residents
Phone: (800) 398-4898
Hours: Call for hours
Website: blisstubs.com
You're signed up
We'll start sending you the news you need delivered straight to you. We value your privacy. Unsubscribe easily.