Best Walk-in Tubs in Miami, FL

Written by
Retirees love The Magic City for its great health care, public transportation, and greenery. This population can live independently with walk-in tubs that help prevent falls in the bathroom. We researched Miami's best walk-in tub companies to create this guide.
Why trust ConsumerAffairs?
Our recommendations are based on what reviewers say.
4,242,460 reviews on ConsumerAffairs are verified.
We require contact information to ensure our reviewers are real.
We use intelligent software that helps us maintain the integrity of reviews.
Our moderators read all reviews to verify quality and helpfulness.
Top 12 Miami Walk-in Bathtub Companies

Read 888 Reviews

Select from multiple colors, styles and designs. Soaker and shower-tub combos feature proprietary air jets and heated surfaces. Costs include installation and a limited lifetime warranty. Financing options available.

Get Started

Call Center Open

(800) 985-3918

Read 2,145 Reviews

Find soaker tubs, two-seaters and shower-bath combos. Features quick-drain, air jets and whirlpool massage system. Financing options and free evaluations. Costs start at $4,600 to $8,400, not including installation.

Get Started

Call Center Open

(855) 858-5417

Read 1,297 Reviews

Sells compact and luxury baths. Wheelchair-accessible and bariatric tubs available. Costs include installation services and a lifetime warranty. Get a quote for pricing.

Get Started

Call Center Open

(855) 465-0821

Read 2,423 Reviews

Offers walk-in tubs, showers and shower-bath combos. Includes standard safety features plus spa-like hydrotherapy systems. Financing and discounts available. Provides lifetime warranty on tubs, parts and labor.

Get Started

Call Center Open

(800) 692-1935

Read 201 Reviews

Find soaker and bariatric tubs plus shower-bath combos and two-seaters. Features internal frame design with two-inch step-in threshold. Provides free quotes. Comes with a lifetime warranty on the tub and parts.

Get Started

Call Center Open

(470) 431-5542

Read Author Review

Specializes in luxury walk-in tubs with no-slip flooring, hydrotherapy and fiberglass shell. Accepts PayPal and credit cards. Offers a 30-day return policy with a 25% restocking fee. Ships within five business days.

Chat with a ConsumerAffairs decision guide

Live agent
Read Author Review

Specializes in walk-in tubs for the disabled. Partners with Veterans Affairs to provide grants to disabled veterans. Provides a military discount. Includes a lifetime warranty. Offers financing options through AMS Financial.

Chat with a ConsumerAffairs decision guide

Live agent
Read Author Review

Sells luxury bathroom products. Offers free shipping to 48 states. Accepts returns within 30 days. Tax-free outside of Florida. Provides online billing account management.

Chat with a ConsumerAffairs decision guide

Live agent
Read Author Review

Specializes in walk-in tub installation and chair lifts for the elderly and disabled. Licensed and insured installers. Dedicated to helping seniors stay safe and keep their independence. Built-in safety features.

Chat with a ConsumerAffairs decision guide

Live agent
Read Author Review

Distributes plumbing parts. Sells American Standard and Jacuzzi walk-in tubs. Includes manufacturer warranties. Offers same-day shipping with tracking available. Charges a 25% restocking fee for accepted returns.

Chat with a ConsumerAffairs decision guide

Live agent
Read Author Review

Sells acrylic walk-in tubs with key safety features, like seating, built-in railing and no-slip construction. Offers special discounts and offers available for Florida residents and referrals. Gives free in-home estimates.

Chat with a ConsumerAffairs decision guide

Live agent

With its year-round tropical climate, Miami is a wonderful retirement location; in fact, close to 500,000 seniors call Miami home. Many of these residents deal with chronic illnesses and mobility issues. For these individuals and those with disabilities, a walk-in tub with slip-resistant coating and built-in handrails provides greater safety and ease of mobility.
Cost of a walk-in bathtub in Miami
The average walk-in bath costs $1,500 to more than $10,000. Basic soaker tubs tend to be the most affordable and include safety features like nonslip flooring and built-in grab bars.
Soaker walk-in tubs usually include a leak-resistant door, removable access panel and easy-to-clean finish. Common costs range from $1,500 to $5,000.
Walk-in tubs plus shower units generally come with a hand-held shower wand, a swinging door and anti-slip seats. These units usually cost between $2,500 to $6,000.
Combination air and water jet walk-in tubs feature whirlpool massage and air spa systems, textured nonslip floors and LED lighting. Expect the price to be between $7,000 and $10,000.
Seniors in need of specific features or models should expect to pay more, depending on the make and manufacturer of the walk-in tub. For instance, luxury walk-in tubs constructed of acrylic with whirlpool massage and in-line heating generally cost more than a fiberglass walk-in tubs with air jets. Installation is also a cost factor. Some walk-in tub companies offer installation services at an added cost to the consumer. On average, installations range from $1,000 - $2,000.
For many, a walk-in tub can be an affordable alternative to assisted living facilities in Miami. A private room at facilities like Bay Oaks Historic Retirement Resident, Midtown Senior Care or Villa Serena cost, on average, $3,000 per month. Walk-in tubs allow seniors to age in place and provide a safer solution for caretakers.
Permits required in Miami to install a walk-in tub
In Miami, homeowners and licensed contractors can get a permit for building work or new construction. According to Miami-Dade's Building and Construction Division, you must submit an application and building plans before you start any project. Approval can take anywhere from 30 days for residential permits to 50 days for commercial permits. Many walk-in tub companies help customers file a permit — it's crucial to discuss permitting with the walk-in tub company before making a final purchase.
Many walk-in tubs are covered under the manufacturer's warranty, though manufacturers typically require the installation to be performed by a licensed professional to honor its warranty. Miami-Dade County provides a database of contractors so you can find a licensed and insured plumber in the local area if the walk-in tub company does not install the tub itself.
Miami walk-in tub FAQ
Are walk-in tubs covered by Medicare?

Medicare does not cover walk-in tubs. In some cases, partial reimbursement might be available through one's health insurance. You may also be able to write off the cost of walk-in tubs as a medical expense on taxes, and company discounts and financing can make tubs more affordable.
How much do walk-in tubs cost to install in Miami?

Walk-in tub installation costs, on average, $1,000 to $2,000 in Miami. Depending on the company, quoted costs may or may not include installation.
How long does it take to install a walk-in tub in Miami?

A walk-in tub in Miami can take anywhere from one to three days to install. Larger and more complex tubs take more time to install.
Thank you, you have successfully subscribed to our newsletter!
Miami walk-in tub company information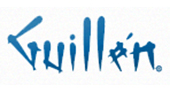 Founded by Vietnam veteran Jose Guillen, Guillen's Plumbing is a local plumbing parts distributor in Miami. Walk-in tubs at Guillen's Plumbing start at $4,444 and go up to $8,671. The company sells tubs from American Standard and Jacuzzi, which include a manufacturer's warranty. Most products sold by Guillen's Plumbing ship the same day and come with online tracking. The company accepts check, money order or credit cards.
Address: 11040 W. Flagler St., Miami, FL 33174
Phone: (305) 226-7855
Hours: M - F: 7:30am - 5:30pm
Website: guillensplumbingshowroom.com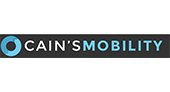 Cain's Mobility sells basic walk-in tubs for $1,700 to $3,000. Its expertise comes from years of installing walk-in tubs and stair lifts for the local community. In addition, Cain's Mobility trains its professionals to ensure the installation is done correctly.
Address: 2749 Coral Way, Miami, FL 33145
Phone: (234) 203-0202
Hours: Call for hours
Website: florida.cainsmobility.com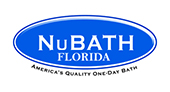 NuBath offers acrylic walk-in tubs in a variety of different sizes. Its tubs come with rails, built-in seats and slip-resistant coating to ensure a safe and pleasant bathing experience. Customers can also apply special offers to their purchase, such as a 10% off discount for South Florida clients or $150 discount for referrals, to make their walk-in tub more affordable.
Address: 295 NE 104th St., Miami Shores, FL 33138
Phone: (800) 736-2481
Hours: M - Sun: 8am - 8pm
Website: bathroomremodelstpetersburg.com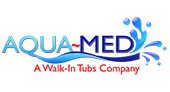 At Aqua-Med, plumbers help customers install their walk-in tubs and upgrade their showers. It offers tubs with gel-coat fiberglass, slip-resistant floors, quick drains, aromatherapy, air and water jets and chromotherapy. The company also works with the Department of Veterans Affairs to offer Specially Adapted Housing (SAH), Special Housing Adaptation (SHA) and Home Improvement and Structural Alterations (HISA) grants to disabled veterans in need of financial assistance.
Address: Serves Miami residents
Phone: (561) 674-7310
Hours: Call for hours
Website: aquamedwalkintubs.com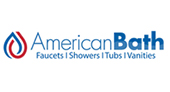 American Bath sells luxury walk-in tub made of fiberglass. Tubs cost from $6,237 to $8,217, and shipping starts at $50. At its showrooms, consultants are available to help customers choose the right tub. Choose from soaker tubs, air and dual systems or wheelchair-accessible models.
Address: 14241 S. Dixie Highway, Palmetto Bay, FL 33176
Phone: (305) 964-7004
Hours: M - F: 9am - 6pm; Sat: 10am - 5pm
Website: americanbath.com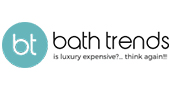 Bath Trends is a luxury bathroom retailer with a showroom and outlet in Doral, Florida. Its representatives are available online to chat about any of its bath products, including walk-in tubs. Featured brands include Aquamoon, EAGO and MZ. Bath Trends accepts credit cards, PayPal and PayPal credit.
Address: 2913 NW 79th Ave., Miami, FL 33122
Phone: (305) 715-9975
Hours: M - F: 9am - 5:30pm; Sat: 9:30am - 5pm
Website: bathtrendsusa.com
Comparing
×
You're signed up
We'll start sending you the news you need delivered straight to you. We value your privacy. Unsubscribe easily.