Best Walk-in Tubs in Los Angeles, CA


Written by
If someone falls at home, it's usually in the bathroom. Walk-in tubs have many benefits and help seniors and people with disabilities avoid falling and continue living independently. We put together this guide to the best walk-in tubs in Los Angeles to help keep you or your loved one safe and self-reliant.
Why trust ConsumerAffairs?
Our recommendations are based on what reviewers say.
4,349,265 reviews on ConsumerAffairs are verified.
We require contact information to ensure our reviewers are real.
We use intelligent software that helps us maintain the integrity of reviews.
Our moderators read all reviews to verify quality and helpfulness.
Top 11 Los Angeles Walk-in Bathtub Companies

Read 919 Reviews

Select from multiple colors, styles and designs. Soaker and shower-tub combos feature proprietary air jets and heated surfaces. Costs include installation and a limited lifetime warranty. Financing options available.

Get Started

Call Center Open

(800) 985-3918

Read 202 Reviews

Find soaker and bariatric tubs plus shower-bath combos and two-seaters. Features internal frame design with two-inch step-in threshold. Provides free quotes. Comes with a lifetime warranty on the tub and parts.

Get Started

Call Center Open

(470) 431-5542

Read 2,364 Reviews

Find soaker tubs, two-seaters and shower-bath combos. Features quick-drain, air jets and whirlpool massage system. Financing options and free evaluations. Costs start at $4,600 to $8,400, not including installation.

Get Started

Call Center Open

(855) 858-5417

Read 2,651 Reviews

Offers walk-in tubs, showers and shower-bath combos. Includes standard safety features plus spa-like hydrotherapy systems. Financing and discounts available. Limited lifetime warranty on tubs, parts and labor.

Get Started

Call Center Open

(800) 692-1935

Read Author Review

Sells and installs locally manufactured bathtubs. Offers optional therapy systems with each walk-in tub. Manufactures UL-certified tubs inspected for safety. Delivers bathtubs in Los Angeles in 10 to 14 days.

Chat with a ConsumerAffairs decision guide

Live agent
Read Author Review

Offers soaker tubs, wheelchair-accessible tubs and multiple sizes of ADA-compliant walk-in tubs. Sells bathtubs in Los Angeles through local dealers. Provides five-year warranties plus lifetime guarantees on door and seal.

Chat with a ConsumerAffairs decision guide

Live agent
Read Author Review

Provides multiple customization options, including hydrotherapy, chromotherapy and heaters. Includes a tub customization tool on its website. Sells overstock bathtubs at discounted prices.

Chat with a ConsumerAffairs decision guide

Live agent
Read Author Review

Provides in-home consultations for bathroom remodeling services and a live chat on its website for instant support. Publishes specials and promotions online. Offers financing options.

Chat with a ConsumerAffairs decision guide

Live agent
Read Author Review

Offers low monthly payments with credit approval. Features giveaways and specials on website. Installs bathtubs in as little as one day. Provides custom tub design services. Stocks a wide variety of walk-in tubs from Jacuzzi.

Chat with a ConsumerAffairs decision guide

Live agent
Read Author Review

Provides multiple sizes and styles of walk-in tubs. Offers discounts for purchase and installation bundles. Installs bathtubs in Los Angeles within two to three days. Affiliated with multiple manufacturers.

Chat with a ConsumerAffairs decision guide

Live agent
Read Author Review

Offers free in-home estimates. Provides multiple customization options. Includes expert installation and custom design services in its pricing. Stocks UL- and UPC-certified bathtubs. Sells walk-in tub accessories.

Chat with a ConsumerAffairs decision guide

Live agent

Walk-in tubs are popular with seniors, people with disabilities and anyone who has reduced mobility. In Los Angeles, 11.7% of residents are over the age of 65, and 6.3% of those under 65 have a disability that may cause mobility issues. These LA residents may have difficulty using standard bathtubs or showers and may even be at risk of a fall.
Each year, more and more seniors find themselves in the emergency room after a fall. From 2010 to 2015, the number of California seniors treated for a fall injury increased by 38%. Many of these accidents cause serious injuries or death, so it's crucial to take measures to limit the risk of falls in the home.
A walk-in tub reduces the user's fall risk when entering or exiting the bathtub and offers a comfortable seated or leaning bathing position. It also provides relaxation benefits and therapeutic relief for sore or injured muscles. Homes in areas with large senior populations, like Westlake Village and Sierra Madre, particularly benefit from this bathroom upgrade.
Walk-in tub cost in Los Angeles
The cost of your walk-in tub varies depending on the type you choose. Larger bathtubs require more materials and more complicated installations, so they cost more. The same is true for bathtubs with additional features like hydrotherapy or aromatherapy.
Soaker walk-in tubs are basic models that have no jets. They include a low step-up entry and hand-held showerhead, and they typically cost between $2,000 and $5,000.
Hydrotherapy tubs include multiple water jets that provide a therapeutic massage. They typically cost between $5,000 and $7,000.
Combination walk-in tubs use air and water jets for enhanced massage features and have other custom upgrades available. Prices for these tubs run between $7,000 and $10,000
Most walk-in tub companies combine the cost of the bathtub and the installation into one price. However, if you're purchasing your tub directly from the manufacturer and having a local plumber install it, you need to pay a separate fee for installation. Walk-in tub installations cost an average of $1,500, though the price varies depending on the complexity of the job.
Many walk-in tub companies offer promotions and discounts, such as savings for AARP members. You may also qualify for financing options to help you pay off the tub over time. While walk-in tubs are an expensive purchase, they help seniors and people with disabilities live independently for longer and save you money in the long run. As a comparison, the average cost of assisted living facilities like Sunrise Villa Culver City or Hollenbeck Palms is $4,500 per month.
Permits required in LA to install a walk-in tub
Bathroom remodeling in Los Angeles usually requires a permit, but call your local building department to confirm the requirements. Most walk-in tub companies handle the permitting and inspection process for you and include any fees in your installation cost. However, you should still ask your contractor if you need to do anything to ensure the installation is up to code.
California plumbers are required to hold a plumbing license and insurance, so verify these details before you commit to a contractor. You can look up a plumber's license with the California Contractors State License Board.
Los Angeles walk-in tub FAQ
Will Medicare pay for a walk-in tub?

Medicare and most health insurance plans do not cover the cost of a walk-in tub. However, many walk-in tub companies in LA offer affordable financing options to spread the cost over time.
Where can I buy replacement parts for my walk-in bathtub in Los Angeles?

You can buy replacement parts for walk-in tubs at big-box hardware stores like Lowe's or Home Depot. If your tub is still under warranty, contact your manufacturer for replacement parts.
How long does it take to install a walk-in tub in Los Angeles?

It usually takes one to three days to install a walk-in tub, depending on your bathroom's existing layout and the complexity of the installation.
Thanks for subscribing.
You have successfully subscribed to our newsletter! Enjoy reading our tips and recommendations.
Los Angeles walk-in bathtub company information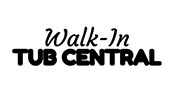 Walk-In Tub Central is a factory-direct bathtub supplier and installer with a wide selection of tubs. It has more than a dozen models to choose from, including tubs for smaller spaces and two-person tubs. The company's showroom is open seven days a week, and it offers free in-home estimates with a low-price guarantee.
Address: 19205 Parthenia St., Ste. G, Northridge, CA 91324
Phone: (844) 444-4882
Hours: M - Sun: 9am - 9pm
Website: walkintubcentral.com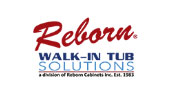 Reborn Walk-In Tub Solutions is a Jacuzzi tub reseller that installs standard or custom bathtubs in Los Angeles. It completes installations in as little as one day. Reborn offers free quotes, and you can visit its local showroom to see walk-in tub models in person. Check its website for exclusive discounts. The company offers financing options.
Address: 24667 Crenshaw Blvd., Ste. A, Torrance, CA 90505
Phone: (877) 371-4943
Hours: M - F: 10am - 7pm; Sat: 10am - 6pm
Website: reborncabinets.com/walk-in-tubs-los-angeles.html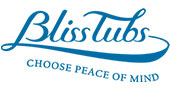 Bliss Tubs works with a network of dealers to provide Los Angeles customers with high-quality walk-in tubs at affordable prices. The company is a full-service walk-in tub supplier, so it can install your tub after purchase. Visit a showroom or request a free quote for more information on walk-in tub pricing.
Address: 1274 E. Cypress St., Covina, CA 91724
Phone: (800) 398-4898
Hours: M - F: 8am - 5pm
Website: blisstubs.com/los-angeles-showroom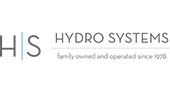 Hydro Systems is a walk-in tub manufacturer that provides custom options and accessories. It offers multiple advanced features to enhance your bathing experience and promote safety in the bathroom. The company prioritizes affordability and quality to ensure that its products last a long time. Visit a local showroom to see its available bathtubs in person.
Address: 29132 Ave. Paine, Valencia, CA 91355
Phone: (661) 775-0686
Hours: M - F: 8am - 4pm
Website: hydrosystem.com/products/walk-in-tub-collection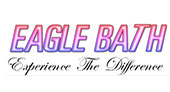 Eagle Bath is a tub manufacturer that works with local resellers to supply Los Angeles customers with quality bathing products. Its bathtubs are available in multiple sizes and configurations to fit your bathroom. The company has its parts and bathtubs certified to ensure user safety. Eagle Bath's tubs include other safety features like grab bars, slip-resistant surfaces and reinforced doors.
Address: 9881 Sixth St., Ste. 203, Rancho Cucamonga, CA 91730
Phone: (800) 576-5011
Hours: M - F: 9am - 5pm
Website: eaglebath.com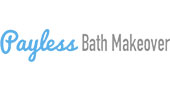 Safety is a top concern at Payless Bath Makeover. The company offers in-home consultations and financing to streamline the purchase process and get your new tub installed as soon as possible. Check its website for current specials.
Address: 3614 San Fernando Road, Glendale, CA 91204
Phone: (626) 314-6513
Hours: M - F: 9am - 5pm; Sat: 9am - 3pm
Website: paylessbathmakeover.com/walk-in-tubs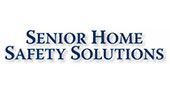 Senior Home Safety Solutions is a walk-in tub reseller and installer that partners with multiple top manufacturers. It carries several styles of bathtubs and different customizable options to accommodate every bathing preference. It also offers free consultations to find the best tub for your needs. The company performs walk-in tub maintenance, as well.
Address: Serves Los Angeles residents
Phone: (855) 496-8556
Hours: M - F: 8am - 5pm
Website: walkintubslosangeles.com
Comparing
×
You're signed up
We'll start sending you the news you need delivered straight to you. We value your privacy. Unsubscribe easily.