Best Walk-in Tubs in Knoxville, TN

Written by
For seniors over 65, safeguarding the bathroom — where most falls and accidents happen — is essential. With safety features like built-in grab bars, nonslip flooring and swing doors, a walk-in tub protects Knoxville seniors. We list our recommendations for the best walk-in tub companies in Knoxville below.
Why trust ConsumerAffairs?
Our recommendations are based on what reviewers say.
4,242,460 reviews on ConsumerAffairs are verified.
We require contact information to ensure our reviewers are real.
We use intelligent software that helps us maintain the integrity of reviews.
Our moderators read all reviews to verify quality and helpfulness.
Top 13 Knoxville Walk-in Tub Companies

Read 888 Reviews

Select from multiple colors, styles and designs. Soaker and shower-tub combos feature proprietary air jets and heated surfaces. Costs include installation and a limited lifetime warranty. Financing options available.

Get Started

Read 2,145 Reviews

Find soaker tubs, two-seaters and shower-bath combos. Features quick-drain, air jets and whirlpool massage system. Financing options and free evaluations. Costs start at $4,600 to $8,400, not including installation.

Get Started

Call Center Open

(855) 858-5417

Read 1,297 Reviews

Sells compact and luxury baths. Wheelchair-accessible and bariatric tubs available. Costs include installation services and a lifetime warranty. Get a quote for pricing.

Get Started

Call Center Open

(855) 465-0821

Read 2,423 Reviews

Offers walk-in tubs, showers and shower-bath combos. Includes standard safety features plus spa-like hydrotherapy systems. Financing and discounts available. Provides lifetime warranty on tubs, parts and labor.

Get Started

Read 201 Reviews

Find soaker and bariatric tubs plus shower-bath combos and two-seaters. Features internal frame design with two-inch step-in threshold. Provides free quotes. Comes with a lifetime warranty on the tub and parts.

Get Started

Read 181 Reviews

Luxury Bath Technologies offers homeowners easier and faster bathroom remodeling services. In as little as one day, Luxury Bath Technologies is able to install and complete your new bathroom during a hassle-free process.

Read 680 Reviews

Offers bathroom conversions, bath and shower replacement and remodeling, new bath and shower, walk-in tubs and one-day remodels. Financing available. Includes a limited lifetime warranty.

Read 66 Reviews

Ferguson Enterprises has the latest designs for home bathroom fixtures and appliances. Their online guides help you choose the right bathroom vanity, bathtub, shower and more.

Chat with a ConsumerAffairs decision guide

Live agent
Read Author Review

Exclusively sells Jacuzzi walk-in tubs with optional whirlpool jets and accessories. Includes a lifetime guarantee on all walk-in tub doors. Offers simple walk-in tub installation or full bathroom remodels.

Chat with a ConsumerAffairs decision guide

Live agent
Read Author Review

Specializes in customizable walk-in tubs made from acrylic. Offers antimicrobial Jacuzzi walk-in tubs. Award-winning small business. Special promotions with 0% interest in the first year and $500 off full tub and shower packages.

Chat with a ConsumerAffairs decision guide

Live agent
Read Author Review

Manufactures private label walk-in tubs in the U.S. Offers 14 customizable styles and models, including soaker tubs, shower combos and wheelchair accessible tubs. Authorized MediTub dealer. Employs licensed general contractors.

Chat with a ConsumerAffairs decision guide

Live agent
Read Author Review

Sells customizable walk-in tubs from manufacturers like Luxury Bath. Offers special promotions and financing for customers. Performs installations in two days. Gives free in-home estimates.

Chat with a ConsumerAffairs decision guide

Live agent
Read Author Review

Sells walk-in tubs in a variety of sizes. Includes a 10-water jet therapeutic air massage system. Offers $25 gift card with in-home consultations. Provides a limited lifetime warranty. Gives free estimates.

Chat with a ConsumerAffairs decision guide

Live agent

Because of its low cost of living, vast entertainment options and access to quality medical facilities like Fort Sanders Regional Medical Center and the University of Tennessee Medical Center, Knoxville is one of the best places in the U.S. to retire. Many seniors in the area are at risk of dangerous falls and fatal accidents, however. Soaker walk-in tubs, wheelchair accessible tubs and bariatric tubs provide an affordable solution for disabled and older adults.
Cost of a walk-in tub in Knoxville
Knoxville walk-in bathtubs cost between $1,500 and $30,000, depending on the type of tub purchased. For example, soaking tubs are more cost-friendly than fully customized whirlpools. Features like grab bars, combo jets and nonslip flooring all increase the cost of a walk-in tub. The material also makes a difference — acrylic walk-in tubs are more resistant to scratching and more expensive than fiberglass tubs.
Soaker walk-in tubs feature leak-resistant doors, safety bars and built-in seats. These units cost around $1,500 to $5,000.
Dual hydro massage wheelchair-accessible walk-in tubs use dual combo air and water jet systems and can incorporate nonslip protection and LED chromotherapy lights. Look to pay between $5,000 and $10,000 for these units.
Combination walk-in tubs feature therapeutic air massage jets, in-line heaters and quick drain options. The typical cost for these units ranges from $10,000 to $20,000 or more.
Aside from features, customers can also expect to pay for the cost of installation. Most manufacturers of walk-in tub companies include installation in the cost. If the company you choose doesn't, expect to pay from $700 to $1,500 per tub. Many warranties offered through manufacturers are only valid if installed through a licensed professional.
Financial assistance for a walk-in tub
To help with the cost of walk-in tubs, some companies offer financing, seasonal promotions and special senior and military discounts. The American Elder Care Research Organization and the USA Rural Development Program (Section 504 plan or the Very Low-Income Housing Repair program) offer alternative financing options for senior citizens. These options can provide enormous savings for seniors who are unable to afford assisted living facilities in Knoxville, which cost an average of $4,033 per month.
Local permits required in Knoxville
Major renovations of $100 or more require a plumbing permit in Knoxville. Before getting a building permit or installing a walk-in tub, homeowners must get their home construction or remodeling plans approved through the City of Knoxville Plans Review and Inspections Divisions. These permits are necessary to ensure the city has inspected the construction area.
Most permits include an application fee, which covers the cost of the first home inspection. When choosing a contractor or company, it's best to ask how they handle local permits. Both limited licensed plumbers (for projects $25,000 and under) and homeowners can get a permit through the State of Tennessee. While homeowners don't need to be licensed, they need a signed affidavit to verify ownership.
Before starting any work, customers can verify a contractor's or plumber's license on the Tennessee Department of Commerce and Insurance website.
Knoxville walk-in tub FAQ
Are walk-in tubs covered by Medicare?

Medicare does not cover walk-in tubs. Most walk-in tubs are out-of-pocket expenses, though there are rare cases where Medicare provides partial reimbursements for written prescriptions or urgent medical requirements. However, walk-in tubs are tax deductible as a medical expense or Dependent Care Tax Credit when purchased for medical reasons.
Do I need to hire a plumber to install my walk-in tub in Knoxville?

Yes, under Tennessee law, only licensed contractors and plumbers can install walk-in tubs. Also, most manufacturers require a licensed professional to install the walk-in tub for warranties to be valid.
Where can I buy replacement parts for my walk-in tub in Knoxville?

Replacement parts are often available through the manufacturer's website, though many of the walk-in tub companies listed in our guide can also assist with replacements and repairs.
Thank you, you have successfully subscribed to our newsletter!
Knoxville walk-in bathtub company information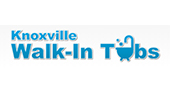 Knoxville Walk-In Tubs is a Knoxville Chamber of Commerce member that sells walk-in tubs to Tennessee residents. Their tubs come in 14 different styles, with features like leakproof doors, therapeutic massage, chromotherapy and aromatherapy. Customers can choose from soaker tubs, walk-in showers, walk-in shower and tub combos and wheelchair-accessible tubs constructed in fiberglass or acrylic. Select models are customizable and fitted with whirlpool systems, dual hydro-massage systems or no jets at all.
Address: 4662 Old Broadway, Knoxville, TN 37918
Phone: (865) 688-1150
Hours: M - F: 9am - 5pm
Website: knoxvillewalkintubs.com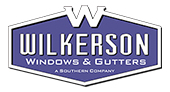 Wilkerson Windows & Gutters offers 15 different tub sizes and includes a limited lifetime warranty. The company's walk-in tubs are constructed from fiberglass and are customizable with additional features like chromotherapy, LED lights, safety grab bars, headrest pillows and in-line water heaters. Financing and funding plans through Wilkerson Windows & Gutters are available.
Address: 5560 Washington Pike, Knoxville, TN 37918
Phone: (865) 317-9797
Hours: Call for hours
Website: wilkersonwindowsandgutters.com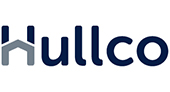 Hullco is an award-winning company that sells and installs walk-in tub companies in Knoxville. The company has received such distinctions as the Small Business Award and Guildmaster Award for Service Excellence. They participate in multiple community service initiatives, including the Hullco Heritage Foundation, Chattanooga Junior Golfer's Development Program, Baths for the Brave and Siskin Children's Institute.
Address: 742 N. Hall of Fame Drive, Knoxville, TN 37917; Multiple locations
Phone: (865) 770-3980
Hours: Call for hours
Website: hullcoexteriors.com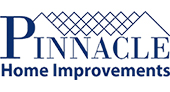 Walk-in tubs at Pinnacle Home Improvements can be fully customized and are constructed with Luxury Bath Luxsan acrylic. The company's tubs are made in the U.S. with features like Microban and a leakproof side door. The company is EPA certified and offers 0% interest for 12 months. It can install walk-in tubs within two days.
Address: 316 Nancy Lynn Lane, Ste. 3, Knoxville, TN 37919; Multiple locations
Phone: (865) 272-0330
Hours: M - Sun: 9am - 9pm
Website: pinnaclehomeimprovements.com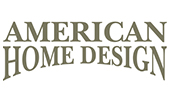 American Home Design is an exclusive dealer of Jacuzzi walk-in tubs, which prevent injury with nonslip floors, a large grip bar and a low and wide threshold. The leakproof door comes with a lifetime guarantee. Customers can also choose a walk-in tub that has whirlpool jets and a showerhead to customize their experience. Financing is available for all walk-in tub purchases.
Address: Serves Knoxville residents
Phone: (615) 361-6100
Hours: M - F: 8am - 5pm; Sat: 10am - 5pm; Sun: 1pm - 5pm
Website: americanhomedesign.com/walk-in-bathtub-knoxville
Comparing
×
You're signed up
We'll start sending you the news you need delivered straight to you. We value your privacy. Unsubscribe easily.