Best Walk-in Tubs in Dallas, TX

Written by
Walk-in bathtubs make bathrooms safer for seniors, people with disabilities and others at risk for dangerous falls. This helps people maintain their independence and age in place instead of moving to assisted living facilities. We researched the best walk-in bathtubs in Dallas to help find the right provider for you or your loved one.
Why trust ConsumerAffairs?
Our recommendations are based on what reviewers say.
4,242,460 reviews on ConsumerAffairs are verified.
We require contact information to ensure our reviewers are real.
We use intelligent software that helps us maintain the integrity of reviews.
Our moderators read all reviews to verify quality and helpfulness.
Top 11 Dallas Walk-in Tub Companies

Read 888 Reviews

Select from multiple colors, styles and designs. Soaker and shower-tub combos feature proprietary air jets and heated surfaces. Costs include installation and a limited lifetime warranty. Financing options available.

Get Started

Call Center Open

(800) 985-3918

Read 2,145 Reviews

Find soaker tubs, two-seaters and shower-bath combos. Features quick-drain, air jets and whirlpool massage system. Financing options and free evaluations. Costs start at $4,600 to $8,400, not including installation.

Get Started

Call Center Open

(855) 858-5417

Read 1,297 Reviews

Sells compact and luxury baths. Wheelchair-accessible and bariatric tubs available. Costs include installation services and a lifetime warranty. Get a quote for pricing.

Get Started

Call Center Open

(855) 465-0821

Read 2,423 Reviews

Offers walk-in tubs, showers and shower-bath combos. Includes standard safety features plus spa-like hydrotherapy systems. Financing and discounts available. Provides lifetime warranty on tubs, parts and labor.

Get Started

Call Center Open

(800) 692-1935

Read 201 Reviews

Find soaker and bariatric tubs plus shower-bath combos and two-seaters. Features internal frame design with two-inch step-in threshold. Provides free quotes. Comes with a lifetime warranty on the tub and parts.

Get Started

Call Center Open

(470) 431-5542

Read Author Review

Includes limited lifetime warranties. Provides free quotes. Exclusive area Jacuzzi dealer. Sells baths compatible with Epsom salts. Specials include up to $750 off all tubs and payments as low as $70 per month.

Chat with a ConsumerAffairs decision guide

Live agent
Read Author Review

Includes lifetime warranties on products and labor. Offers no-money-down financing and monthly and seasonal specials. Provides free estimates. Designs, sells and installs walk-in tubs.

Chat with a ConsumerAffairs decision guide

Live agent
Read Author Review

Includes a 100% satisfaction guarantee. Offers free, accurate quotes and optional financing. Employs certified installers. Gives monthly and seasonal savings. Covers a wide service area in North Texas.

Chat with a ConsumerAffairs decision guide

Live agent
Read Author Review

Offers free estimates and optional financing. Gives significant discounts for law enforcement, veterans, first responders and seniors. Fits tubs to your existing bathroom space.

Chat with a ConsumerAffairs decision guide

Live agent
Read Author Review

Offers financing. Sells tubs that are made in the U.S. and have a lifetime warranty. Provides a 100% satisfaction guarantee. Does not charge for plumbing and electrical hookup when installing tubs.

Chat with a ConsumerAffairs decision guide

Live agent
Read Author Review

Provides free in-home consultations. Has financing options available. Offers a variety of options for its walk-in tubs and showers. Installs and sells walk-in tubs.

Chat with a ConsumerAffairs decision guide

Live agent

In Dallas, there are more than 130,00 residents age 65 or older, which is about 10% of the city's population. Experts say that number could triple in the next 10 to 20 years. As it stands, a third of Dallas seniors live alone in places like Richardson and Duncanville, which can leave them vulnerable and at risk of injury.
According to the Centers for Disease Control and Prevention, more than 30% of Texas seniors fall each year, and nearly 40% of these people suffer an injury from the fall. Falls, particularly falls in the bathroom, are one of the main reasons seniors give up their homes in Texas.
A walk-in tub has a lower threshold, which makes it easier to use and decreases the chance of falling when getting in or out. Most walk-in tubs also have slip-resistant floors and seats to make your time in the bath more comfortable and safe.
Though fall prevention is the main reason seniors and people with disabilities buy walk-in tubs in Dallas, there are many other reasons to add one to your home. Walk-in tubs offer hydrotherapy and massage options that help with muscle aches and circulation. They are also easy to clean and provide a spa-like experience in your home.
Average cost of walk-in tubs in Dallas
Prices for walk-in bathtubs in Dallas vary based on the type of tub and which optional features you choose. Expect the cost to go up as you add features and functions.
Soaker walk-in tubs have slip-resistant flooring and seats, anti-microbial coating, hand-held showerheads and leak-proof doors. Prices for these tubs range between $2,000 and $5,000.
Hydrotherapy tubs have heated seats and water jets that help relieve aches and pains and soothe muscles. They cost from $3,500 to $7,000.
Combination tubs have air and water jets that improve circulation and help with tight muscles. They cost between $5,000 and $10,000.
Prices for walk-in tubs typically include installation costs. Many walk-in tub companies are licensed and capable of performing all the electrical and plumbing work that comes with installation. If the company you choose does not provide installation services, you must find a plumber who is familiar with the process to do the work for you.
Walk-in tubs are not cheap, but most walk-in tub companies offer financing options, discounts and promotional savings. Do your research and talk to sales representatives to make sure you're getting all eligible discounts. Walk-in tub companies have experience helping seniors apply for insurance coverage and ensuring their tubs are tax-deductible.
Consider your walk-in tub an investment that lets you age in place. Without the added protection of a walk-in tub, you may need to move to an assisted living facility, which costs an average of $3,700 each month.
Licensing and permits required in Dallas, TX
The Texas Plumbing License Law and the Texas Mechanical License Law require any plumbing or mechanical contractor who performs work on an individual's home to have a license. This license is mandatory even if the scope of the work doesn't require a permit and inspection. Any electrical work must be performed by a licensed electrician. You can check these licenses through the Texas Department of Licensing and Regulation.
Dallas' permitting process is not easy to understand, so don't be afraid to call the city to ensure you're following all the rules.
Dallas walk-in tub FAQ
Do I need to hire my own contractors to install my walk-in tub?

Most of the companies on our list provide installation, so you do not need to hire your own contractor. However, some walk-in tub companies allow customers to purchase the tub and take care of installation themselves. In that situation, you're responsible for finding your own licensed

plumber

or electrician.
Will Medicare pay for a walk-in tub in Texas?

Medicare does not cover walk-in bathtubs. However, you may be able to receive discounts or financial assistance from your insurance, Medicaid or the Department of Veterans Affairs. Most of the companies on our list have financing options available to make your walk-in tub more affordable.
What do walk-in tub warranties cover in Dallas?

The company you purchase your walk-in tub from and the manufacturer may offer warranties. These warranties typically cover repairs, parts and, in some cases, labor. Even if you have a warranty, you're responsible for maintaining your walk-in tub.
Thank you, you have successfully subscribed to our newsletter!
Dallas walk-in tub company information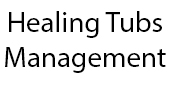 Healing Tubs Management specializes in working with seniors to create fully customized bathrooms that fit their needs and available space. The company has a specialty senior safety package and offers senior discounts. It sells American walk-in tubs, which range from standard tubs to models with grab bars, slip-resistant floors, hand-held showerheads and chromotherapy features.
Address: 2931 Ridge Road 100-151, Rockwall, TX 75032
Phone: (800) 318-5719
Hours: Call for hours
Website: healingtubsmanagement.com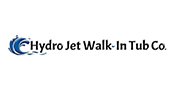 Hydro Jet Walk-In Tub Co. is knowledgeable and focused on helping seniors and those with disabilities or mobility issues with their hygiene, safety and comfort. It has a satisfaction guarantee and offers a 30-day "double the difference" cash-back promise if you can find a walk-in tub of the same quality with the same warranties and features for less money. Its website provides comparisons and an extensive FAQ section to ensure customers are choosing the right tub.
Address: P.O. Box 252, Cresson, TX 76035
Phone: (817) 733-0026
Hours: Call for hours
Website: hydrojetwalkintubs.com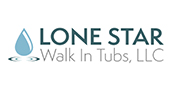 This walk-in tub retailer offers multiple tub and shower options for seniors and people with disabilities or limited mobility. Its tubs include slip-resistant floors, hand-held showerheads and optional features for soaking and hydrotherapy. Lone Star's walk-in tub experts are available by phone, and you can schedule an in-home consultation.
Address: 3468 Barkwood Lane, Frisco, TX 75033
Phone: (972) 695-3027
Hours: M - F: 8am - 6pm; Sat: 8am - 2pm
Website: dfwwalkinbathtub.com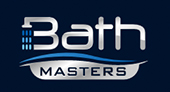 Bath Masters offers a wide variety of walk-in tubs for seniors and people with disabilities. It stocks lines from several manufacturers, including Kohler, and gives free, in-home quotes to ensure you're getting what you need. The company guarantees 100% customer satisfaction and employs design consultants and certified installers to make sure you are taken care of from start to finish.
Address: 1250 Post and Paddock, Ste. 400, Grand Prairie, TX 75050
Phone: (214) 972-0447
Hours: Call for hours
Website: bathmastersdfw.com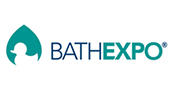 Bath Expo is the only dealer in the Dallas-Fort Worth area that offers Jacuzzi brand walk-in tubs. These bathtubs are ADA-compliant and have heated seats, hydromassage jets, hand-held showerheads, slip-resistant flooring and many customizable options. The company's staff includes certified installers, a permitting coordinator, an installation manager and a service manager. The employees handle your walk-in tub purchase from concept to beyond installation, and the company often completes installation in a single day. Financing is available.
Address: 2430 Lacy Lane, Ste. 102, Carrollton, TX 75006
Phone: (972) 499-2284
Hours: M - F: 8am - 5pm; Sat: 10am - 5pm
Website: bathexpotx.com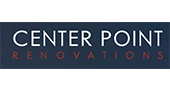 Center Point Renovations offers standard walk-in tubs and models that provide hydrotherapy. It guarantees accurate quotes over the phone or via its website. The company has a limited lifetime warranty on its walk-in tubs, and it guarantees the time of installation. Its walk-in tubs resist mold and mildew. The company offers consultations to ensure your new tub fits your bathroom and serves the purposes you need.
Address: 431 E. Church St., Lewisville, TX 75057
Phone: (972) 934-5696
Hours: Call for hours
Website: centerpointrenovations.com
Comparing
×
You're signed up
We'll start sending you the news you need delivered straight to you. We value your privacy. Unsubscribe easily.