Find the Best Walk-in Tubs in Austin, TX

Top 11 Austin Walk-in Bathtub Companies

Accredited Partner

Safe Step Walk-in Tubs
Read 1,870 Reviews

$1500 off your purchase of a new Walk-in Tub*

*Partner terms and conditions apply.

Prices start at around $9,000 with installation. Sells walk-in tubs, walk-in showers and hybrid tubs. Provides a lifetime warranty on tubs, parts and labor. Offers hydrotherapy, aromatherapy and chromotherapy options.

Get Started

Accredited Partner

American Standard Walk-in Baths
Read 1,241 Reviews

NO INTEREST & NO PAYMENTS FOR 12 MONTHS*

*Partner terms and conditions apply.

Prices typically range from $4,800 to more than $10,000 with installation. Offers quick-drain, whirlpool massage and air jet features. Includes a 10- to 15-year warranty on walk-in tubs. Free evaluations available.

Get Started

Accredited Partner

Kohler Walk-In Bath
Read 434 Reviews

Prices start at around $4,000. Tubs include low-threshold step entrances and wide doors. Offers options for massage jets and heated surfaces. Includes limited lifetime warranty on all purchases.

Get Started

Call Now Toll Free

(800) 997-3146

Accredited Partner

Independent Home
Read 1,086 Reviews

Prices start at around $10,000. Sells compact and luxury tubs and includes a full-coverage lifetime warranty. New customers receive a $1,500 installation coupon to help cover labor costs.

Get Started

Accredited Partner

Re-Bath
Read 919 Reviews

Provides complete bathroom remodel and tub/shower conversions. Offers aging and accessibility bathroom assessments and remodels. Free design process. 10 year to lifetime limited warranties on tub and shower units.

Accredited Partner

BOCA Walk-in Tubs
Read 166 Reviews

Provides free quotes. Offers seven walk-in tub size options with eight standard safety features. Includes a lifetime warranty. Uses a frameless design with step-ins of two inches or lower. All tubs made in the U.S.

Aqua Living Walk-in Tubs Austin
Read Author Review

Prices start at $1,899. Provides financing options. Offers seasonal specials on its website. Accepts service requests online. Lists prices and optional features on its website.

Bath Crest of Central Texas
Read Author Review

Provides free quotes, online specials, seasonal sales and financing options. Includes a lifetime warranty. Manufactures bathtubs with a microbe shield. Employs certified installation specialists.

Bath Expo Austin
Read Author Review

Offers customizable walk-in tubs with a variety of safety and design options. Manufactures all walk-in tubs in the U.S. with multiple layers of acrylic coating. Includes a lifetime warranty for workmanship.

One Day Bath of Texas
Read Author Review

Offers financing options and monthly specials. Performs one-day installations. Provides free quotes and free, in-home consultations with its on-staff designer. Includes a lifetime warranty.

Safe Showers Austin
Read Author Review

Provides free consultations and discounts for military personnel and senior citizens. Has a live online chat. Offers $700 off installation and on-site financing. Employs certified installers.

Austin has the fastest-growing population of senior citizens in the nation, according to the U.S. Census Bureau. Currently, there are about 81,000 people age 65 or older in Austin, though that number is expected to rise significantly in the coming decade. A third of Austin seniors live alone in neighborhoods like Barton Hills, Old West Austin and Georgetown.
Living alone leaves seniors at risk for falls, especially when in the bathroom. A study by the Texas Department of State Health Services reported 20,000 falls by senior citizens in just one five-year period. People with disabilities or limited mobility are also at risk for fall injuries in the bathroom.
Walk-in bathtubs in Austin help keep you or your loved one safe so they can live at home longer. Walk-in bathtubs have lower entries, slip-resistant floors and guardrails to help keep users safe while remaining independent. They also provide comfort and relaxation benefits.
Average walk-in tub prices in Austin, TX
Prices for walk-in bathtubs in Austin vary considerably depending on what type of tub you choose and which optional features you want.
Soaker tubs: These standard tubs offer a seat and safety measures like slip-resistant flooring, guide rails and low step-in entries. They cost between $2,000 and $5,000.
Hydrotherapy tubs: These bathtubs use high-powered water jets to loosen tight muscles and help your sore joints relax and heal. They cost between $3,500 and $7,000.
Combination tubs: These tubs use air and water jets to offer different types of therapy for your body, including massage and hydrotherapy. They start at $5,000 and can cost up to $10,000 or more.
Walk-in tubs are a specialty product that not all Austin plumbers can install. The companies on our list usually provide installation as part of the cost of purchase. While many allow you to buy the equipment and handle the installation yourself, you should leave the job to the pros unless you have previous experience installing walk-in tubs.
All the walk-in tub providers on our list have discounts and special offers throughout the year, so do your research to make sure you receive the best deal. Don't be afraid to ask sales associates about available discounts. Almost every company also offers financing to help lessen the financial impact of the purchase, but pay attention to the interest rates the companies provide to ensure it's a sound long-term option.
Remember that your walk-in bathtub is an investment to help you or your loved one live at home safely longer. Austin is one of the most expensive cities for assisted living, and facilities can cost up to $4,500 per month.
Austin licensing and permits required
The city of Austin requires a permit for plumbing work, including installing a walk-in tub. The permit cost starts at $192.17 for homes up to 2,000 square feet. You also pay $2.67 for every square foot above that limit. The city of Austin provides a page for residential construction and remodeling permit information. You can also call the city to ensure you're following the rules before starting any remodel, installation or construction.
Whether you're using a contractor from the company you bought your bathtub from or hiring your own, you can check their licenses through the Texas Department of Licensing and Regulation.
Austin walk-in tub FAQ
What do walk-in tub warranties cover in Austin?

Walk-in tub warranties typically cover repairs, parts and, in some cases, labor. Most of the companies on our list offer at least a partial, limited lifetime warranty. These warranties may come from the manufacturer, the company that sells it to you or both. Ask your sales associate for comprehensive warranty information before making your purchase.

Are walk-in tubs tax deductible?

You can write off the price of the bathtub as a tax deduction if your doctor deems having one is medically necessary. Many of the companies on our list are familiar with this process, so don't be afraid to ask them for guidance. Caregivers who install a walk-in tub may also be eligible for a deduction through the Dependent Care Tax Credit. If installing the tub does not increase your home value, you can deduct the full cost as a medical expense. If it does increase the value, you can deduct the difference. Talk to your tax professional to ensure you're handling all tax deductions properly.

How long does it take to install a walk-in tub in Austin?

The installation process generally takes one to two days. Many of our recommended companies offer one-day installations, but you should plan for it taking two days in case there is complicated plumbing and electrical work involved.
Thank you, you have successfully subscribed to our newsletter!
Austin walk-in tub company information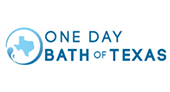 One Day Bath of Texas visits your home to measure your space and recommend walk-in tubs options at various price points. After you make a choice, the company's certified installers install your new walk-in tub. Its tubs feature slip-resistant floors, grab bars and seats. The company also has recurring financing deals and promotions to make your purchase more affordable.
Address: 13345 Black Canyon Drive, Austin, TX 78729
Phone: (512) 759-8477
Hours: M - F: 8am - 8pm
Website: 1daybathoftexas.com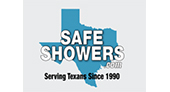 Safe Showers offers a two-day tub installation process. It sells walk-in tubs with low step clearance, grab bars, slip-resistant floors, hydrotherapy jets and hand-held shower wands. The company has a master plumber on staff who is involved with every installation to ensure quality. It also provides financing options to make your purchase more affordable.
Address: 322 Mountain View, Sunrise Beach, Austin, TX 78643
Phone: (512) 326-9800
Hours: Call for hours
Website: safeshowers.com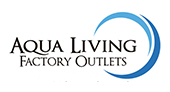 Aqua Living Factory Outlets has a large inventory of walk-in tub options. Its walk-in bathtubs are equipped with water and air jets that provide massage and therapy to ease sore muscles and improve circulation. These walk-in bathtubs have adjustable leveling feet and an easy-to-lock door mechanism that ensures a tight seal. The company offers multiple support options.
Address: 1834 Aldridge Drive, Ste. 800, Austin, TX 78754
Phone: (512) 212-9284
Hours: M - Sat: 9am - 6pm
Website: aqualivingstores.com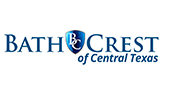 Bath Crest of Central Texas offers walk-in bathtubs to help seniors and people with disabilities or limited mobility. Its tubs come with a nonslip base and easy-to-cross threshold. The company guarantees your tub will never bow, flex or crack, and it backs that claim with a lifetime warranty. It also employs certified installers.
Address: 3516 Rock Shelf Lane, Round Rock, TX 78681
Phone: (512) 522-6921
Hours: Call for hours
Website: bathcrestcentraltx.com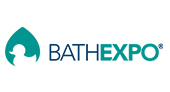 Luxury Bath walk-in bathtubs provide a combination of slip-proof safety and spa-grade relaxation. Its tubs have grab bars, slip-resistant floors and anti-microbial protection. The company offers the ability to customize your walk-in tub and entire bathroom with different colors, textures and accessories. Its warranty includes repairs, replacements and refunds as necessary. The company can help you design a new bathroom that integrates your walk-in tub.
Address: 2548 Shell Road, Georgetown, TX 78628
Phone: (512) 735-6977
Hours: M - F: 9am - 5pm; Sat: 10am - 5pm
Website: bathexpotx.com/service-areas/austin/walk-in-tubs
You're signed up
We'll start sending you the news you need delivered straight to you. We value your privacy. Unsubscribe easily.