Consumer Complaints and Reviews

I purchased a 2017 5x8 trailer. Nine months later it's a rusted out piece of junk. The lights have to be replaced. I replace the wiring harness and all they offered me was two cans of spray paint to cover up the rust. Tractor Supply is a terrible Company that does not stand behind their product. They sell junk and then offer you spray paint to repair it instead of replacing. I had to make modifications because it was rusting out so fast. So they told me that because I made the modifications they couldn't replace the trailer which is really just more crap from a crappy company. Don't buy their trailers.
I would love for the owner or manager of this company to contact me to find out exactly what's going on. There was virtually no satisfaction whatsoever and lots of confusion on their part what is covered and what's not covered. To remind everyone this trailer is nine months old and when the guy look at it he thought it was five years old.

I tried to buy a chicken coop that was on sale. I was told they had shipments coming that never showed up. So I was told if I ordered online I could ship to store for free. I asked her if I could do it with her, but no. There was no option to ship to store so after a few weeks I went ahead and just paid for the shipping. Every site said shipping would be on a different day. I had so far called customer service three times now and each time would take over 25 minutes to get connected. The day of delivery I was contacted by freight company that they would have to bump me, but I needed it that day and was already past being able to wait. She said they have common issues with Tractor supply over booking anyway and not being properly connected.
I couldn't get through to customer service via 800# and the store told me there was nothing they could do to help. Conway called back and she got permission for a Saturday delivery for no extra charge. So I was able to get helped by NOT Tractor Supply even though it was their mistake and drama. Customer service is atrocious. I will never shop there again. This certainly wasn't the first run with them.

Went into the new local Tractor Supply Co & they had a large green walk in chicken coop for sale. Bought chickens there & went to pay for the coop & surprise... They only had the store model! But shipping is fast... so ordered online from store. After $450... 4 days later I got email saying order was canceled... What? It was supposed to be delivered tomorrow! Many calls later they figured out the gal at the store put in the wrong zip code for delivery. Inconvenient. Now it is in the shipping process again... The truck only comes to our area on Thursdays so were pushed out another week for delivery. Very inconvenient. The next Wednesday (day before delivery) The local shipping company calls me & says they just got my shipment dropped off to them & the coop is severely damaged. Box is in pieces, the wire mesh has holes in it & they do not see how it was damaged so badly in transport.
I was asked if I wanted to refuse it over the phone & they would send it back & for me to call Tractor Supply Co. Ok... Refused & went rounds with Tractor Supply. They said I should have let them deliver it & then refused it. I explained this is going on almost a month now since my first order. The Chickens I bought are getting huge & no place to put them... And I want a refund. They spoke to a guy in shipping & put us on a 3-way call. We were promised a 4-day shipping. I explained the truck only comes to our area on Thursday & they said they would use a different transport co. I was told to watch my email for an exact date. 2 days later... no email. Called... got nowhere. 3rd day I get an email for the next Thursday! SERIOUSLY! I called & was told they don't know why I was promised 4-day shipping. I asked to cancel my order. They have had $450 of mine & I have nothing! Was told it is in process of shipping & too late to cancel.
Here it is delivery day & nothing. Called & NOW I'm told the delivery day is JUST AN ESTIMATE! WHAT THE HECK!!! I have now been on hold for 1 hour listening to the same song play on repeat. After I was given a 10 minute wait time. I am flaming hot & something better be done. Here I sit... on hold... again. I will NEVER do business with this Co again. Online or in store. To top it off, I live in WASHINGTON state... full of rain. This was at my local store. Just looked at reviews online & someone asked if it was waterproof & Tractor Supply responded "NO". Then why sell it in Washington? Also claims to hold 15 Chickens. Someone asked if it was true & T.S. responded it holds 15 of the tiny Bantam sized Chickens. What a joke... POOR COMPANY!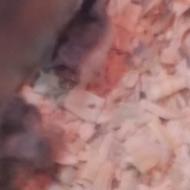 Do not buy chicks from this store. I have gone in on multiple occasions this week and complained politely about the overcrowding and dying chicks that have feces dried to their bums and they can no longer poop they are selling to the public. Not only did they not handle the problem the past 3 times I have complained, today the team leader lady and front register girl thought I had left and were out loud complain about me and mocking me in front of customers. Boy were they in shock when I came around the corner and they knew they were caught being very very unprofessional! I will be reporting them to animal control and I nor anyone I know will ever shop there again! Not to mention they ripped the poop off the butts' feathers and all and did not make it to where they could poop again and in my mind if your company cannot hire people with knowledge on how to take care of chicks you guys should not sell them!
Also the two young girls I dealt with today should not work there after laughing and mocking me when they had thought I left, not impressed at all with the employees or the way the birds are being cared for... I took lots of pics to show every animal cruelty and local law I can and I will not give up till the store learns to care for birds! They did call the store manager and no one was polite and said they would fix the issue. They were rude and said "go ahead and call someone else if you think someone will do something," them were the words of the manager and the team leader at the East Tawas Tractor Supply in Michigan...

I purchased the sprayer on Monday. It would not hold air. I assumed I could exchange for a working one. The asst manager said "No, we don't exchange." So not accepting this. I called Corporate who called the Marion, SC state. A big hassle, unnecessary. I did return to get another because it took extra time and energy when she could have just exchanged. I won't buy anything from anywhere that doesn't stand behind any item they sell. Bad service. Horrible product. The business is very bad due to our economy. I try to help anyway I can. And this poor act just cost them a lifetime of my little business.
How do I know I can trust these reviews about Tractor Supply Co.?
765,713 reviews on ConsumerAffairs are verified.
We require contact information to ensure our reviewers are real.
We use intelligent software that helps us maintain the integrity of reviews.
Our moderators read all reviews to verify quality and helpfulness.
For more information about reviews on ConsumerAffairs.com please visit our FAQ.

On March 16th of 17 I went into Tractor Supply to put a new riding mower on layaway. The manager Ken entered in our personal info. He was struggling. I suggested he make a phone call so this would be done correctly. "No, no, we know how to do it." 424 dollars was owed to put the item on layaway. My wife swipes her card and pays debit. I look at the screen and see the bill is now for almost 2,200 dollars. "Ken, that's not right!" "Oh it's fine it will adjust." He realizes eventually he has made an error. He cancels the transaction. In doing so he now has no record of the sale. Now he can not refund my 424 dollars. It had instantly posted in my account.
After contacting their corporate office I was told they would refund my money and give me a hundred off on the mower. Two days later now and I have yet to be refunded. I have blatantly been robbed by this Tractor Supply. I'm going back to the store this morning and making yet another stink. Shameful. I have no receipt, I have a hand written letter from the manager Ken. They had no record of the funds transfer and were unable to print me any paperwork. I do however have the charge record with my bank.

TSC Fenton, Mi. Getting punished for being a customer. I purchased a tank of Acetylene, a 45 minute drive home, attached the regulator, placed the valve wrench on the acetylene bottle - seized up, after several attempts, returned to the store, to simply exchange for a bottle that works. I bought the wrong receipt, no - nothing even though I was there 2 hrs prior. I stated that when I checked out earlier my TSC rewards member was input at the point of sale. The clerk stated that doesn't count. Not getting anywhere with the help. Purchased another bottle and returned home, I was in the middle of a brake job that had the caliper bolts seized up, the owner of the car was waiting to drive it home.
So I lost 3-4 hrs over this already, only to make the day even challenging the engine on my vehicle seized up just minutes after I exited onto M-59. Waited for the towing company to pick up my Vehicross and drop me and it home. Fixed the car in the freezing rain later that night. Update I returned on 02/05/17 at 17:30 I spoke to the manager regarding the issue, The manager reviewed the video, she stated that now the issue is she is unable to verify that I left the Acetylene tank at the store and it has been beyond 30 days.
I explained that I work 6 days a week sorry but until today is the first opportunity for me, ONLY 2 DAYS beyond her attempt to discourage me with her statement it has been over 30 days since the purchase date. 2 Days wow. I can't pick the days when a Sunday will fall on. PAS. (I am thankful last week a friend gave me a vehicle to use until I get the $5,200.00 to replace the engine in my vehicle) Therefore I am not going to receive a refund however she will speak to the clerk during his next shift and there's no guarantee or time frame. Besides the initial purchase I have driven 105 miles already for 2 attempts to rectify the situation. Hardly worth returning. Very disappointed. The manager's disposition was rude and condescending. Not a good image to represent the company with.

Assistant Manager Charles of Hemet, California store assisted me in selection of a large outdoor dog kennel. He was knowledgeable about products, very patient and courteous and overall provided excellent customer service.

The manager Lee is a unreasonable manager in the Franklin NC store. He does not care whether his coworkers safety. We have a lot of snow in the town and he wouldn't close down the company. When the roads were not safe and he wasn't even in town. He has no respect for his coworkers. I have friends who work there and hearing how they barely made it home. The roads are slick and dangerous. He really does not care about his coworkers and how their families would feel if something happened to them.

This is my 3rd complaints. Very poor management. Every time I try to get gas there always a problem. This is what being said: 1. "We don't have a license person to pump gas" (I called headquarters a file a complaint). 2. "We have propane but the license man that pump the gas is not here today" (I called headquarter and file a complaint). 3. "Went to get gas, the machine that pump the bigger tank is broken. It going to be several weeks before the part come in." (I call the headquarters and file a complaint #**).
Today I'm trying to get gas and they are telling me if it cloudy or raining no pumping gas. I can understand if it's raining but, I don't understand if it cloudy! What that has to do with it. (I file another complaint) on the phone with Ed now. He is a great person. He's calling Selma store while; I'm on the phone now. Manager in the Selma Store need to read the book Manual and the employees! I'm sick of this store keep lying telling me anything and I have to call headquarters to find out the truth.

Hardware Missing - I bought this grill guard (Dee Zee Grill Guard) because I was having trouble finding one to fit my 2016 Tundra. You couldn't beat the price at less than $250. The $75 freight was ridiculous but there was a $50 off coupon code on the website. It took about a year week to get to the store so that wasn't too bad. When I got it home it was pretty heavy duty and with a nice finish but the mounting hardware was missing. Called store and wasn't too happy that they wanted me to box it up and bring it back to reorder. What? Luckily I called the manufacturer and they reluctantly agreed to order the hardware kit. It's been about a week so when I get I'll see what it looks like on my truck. A good price deal but what a hassle.
Purchase review not approved - Why do companies only want our opinion when it fits their narrative? It cannot be published to the website, but... "Our staff has read your review and values your contribution even though it did not meet all our website guidelines. Thanks for sharing, and we hope to publish next time! Submit something new. Thanks again, Tractor Supply."

I ordered a Chainsaw and two other items online from Tractor Supply Co, totally $204.29, which they charged me that same day. Then, as they were preparing my items to be shipped they charged me two more times; once for $193.73 and then another for $53.02. THEY TOOK $451.04 OUT OF MY BANK (I purchased with my debit card) FOR A $204.29 order. I called Tractor Supply Co customer service about this and they said that this was their standard practice and that the other charges would eventually be removed sometime in the future. Meanwhile, my bank account is almost empty and this completely screwed up my weekend. I buy almost everything online and have never had an experience even similar to this with another company.

As of lately EVERY TIME I go to purchase food for our horses they don't have any. Have tried to change their diets to something they stock, and guess what? They don't have it when I need it. Am really upset because my horses need to eat. SPEND A LOT OF MONEY THERE when they have what I want to buy so just need to find a different place to purchase my horse food.

I was called about a rain check so I went to pick it up a couple days after and they sold it. I travel over a hour to get it. I had called the day before and was never told they no longer had it. Then I put in a complaint and get a call back just to hear "that happens". Are you kidding me. If it was a first come first serve then why have a rain check and a call "Your order is in." I had done a lot of shopping there, I am reconsidering that. At least at Lowe's and Home Depot when you have an order something they don't sell it out from under you.

Horrible customer service experience at Tractor Supply: Made a day trip out to Little Egg Harbor, NJ Tractor Supply branch as it's far from my home. This is the second time I've been there and received poor customer service. Today, I had to put back some items because I didn't have enough cash on me. Cashier immediately got really snippy and impatient making heavy breathing sounds like I was ruining her day. It took all about 3 minutes to rectify the situation and she made a mistake of mine seem twice as bad and embarrassing as people were standing behind me. THEN - she told ME to pick up and remove bag of pet feed that had to be taken off while she stood there staring at me with a angry look on her face.
If this wasn't enough, I asked her for help loading my $200 worth of items into my vehicle and the cashier next to her yells over to me, "No one can help you load your car, we're under staffed." I responded, "Ok, but how am I going to lift all these items I just purchased from you into my vehicle?" She responded with a super sneer at me, "Then you should have brought someone to help you!"
Wow. I've gone to Tractor Supply a few times and I get in and get out as they are so miserable working there and rushing around and barely get a nice comment out to customers. But today, this was the last straw. By the way, I had one of those metal carts and when I did roll into the parking lot, it was so heavy that it got stuck on an incline and wouldn't even make it to my vehicle! Thank God a man in the car next to me rushed over and asked me if I needed help.
If I didn't need those items so badly today due to having them as extras in case of the approaching storm, I would left the cart full of $200 of items and never gave Tractor Supply a penny for their products. I understand if you're under staffed but to be so nasty to customer that does need assistance is disrespectful and appalling. Tractor Supply will never have my business again. Check out Glassdoor website = employees reviews of Tractor Supply.

I am writing to inform you of an incident that occurred at your store #1291 in Lebanon, MO. I will preface this by telling you that my husband and I have been shopping at this particular store since the day they opened in Lebanon. We have spent literally thousands of dollars there. We have a small cattle/horse farm and buy most of our supplies at Tractor Supply. On this particular visit, my husband went to purchase 23 cattle panels and a few other supplies. The total was $454.27. To pay for his purchase, my husband presented a check from our local US Bank account in this amount. The cashier, Tasheena, put his check in the register then informed him that the check was denied, Denial record # **. Incredulously, my husband called me immediately and asked that I contact US Bank to find out what the problem could possibly be since we have quite a large amount in this account.
I spoke with Stephanie at the Lebanon US Bank who checked our account and informed me that there was absolutely no reason for this check to be denied and that someone from Tractor Supply could call her to verify this. Meanwhile, my husband stood there, humiliated and embarrassed at the cash register, at a store that he visits almost weekly. I called him back to give him the information I received from the bank but he said he was told no one from Tractor Supply was permitted to call the bank and that there was nothing they could or would do for him. The assistant manager was called to assist my husband in calling the number on the denial record from Telecheck. He was told it was denied for "reason code 3, but we don't know what that means." He was very nice and apologetic, however my husband was very upset nonetheless, as you can well imagine.
My husband proceeded to pay with our debit card and left the store with his items. When I arrived home later that evening, I called Telecheck to find out what had happened. I spoke with a representative named Ashley at 5:02pm. Ashley informed me that Telecheck had been hired by Tractor Supply to screen their checks and that our check had been declined, NOT because there was insufficient funds, NOT because there was anything at all wrong with our account but because we had not used this method of payment at this store before! Angela then said "Maybe next time, write a check for a smaller amount and see if that will be accepted." Yes, she actually said those words to me. As I digested this information, I realized that there is something very, very wrong about this whole policy and procedure.
Had we been made aware of this policy put forth by Tractor Supply, this whole embarrassing situation could have been avoided. If the cashier could have made mention to my husband that if he had not previously used this method of payment, there could be a problem, this would have never happened. I find it hard to believe that a company as large as Tractor Supply has not informed or trained their employees in this procedure, since it is a policy put forth by the company itself. We are certainly not the only customers that this has happened to.
My husband is a very proud man, working two jobs almost all of his life to be able to have a good income and provide for his family. He is a retired, highly decorated, police Lieutenant who served his community for 20 years. For him to be humiliated in a public place, in front of neighbors and the Tractor Supply staff, is something I simply cannot and will not bear. I will not sit by and allow this to go without remedy. Where this goes from here will depend largely in your response. Thank you for your time and I anticipate a prompt response.

08/08/2016 - Tractor Supply, Moulton, AL has my still under warranty Bad Boy Lawn Mower since 7/21/16 and it's still sitting on their lot with no repairs at this time. I am unable to get any responsible help or believable answers to why it's not repaired. Meanwhile, my grass is higher than an elephant's eye. I call Bad Boy Home Office & they have no control over this "outlet type business". The only help offered was information on where to take it in another town. We have already hired someone with a trailer to deliver it to Moulton, now the expense to get it picked up & delivered to another place. Wow, the lessons one learns in their old age... Never, never buy anything from Tractor Supply. Their workers do not have a clue how to handle business!

I needed a barrel fan. I walked into TSC and found one by the checkout desk. It was marked down from $299 to $200. Thinking it was overstock, or end of season, I took off the tag and handed it to Jevon, who rang it up. As I was taking it to my business, I remembered that the receipt said $320. So when I got to my business, I called the store and had my worker plug it in. It hummed and didn't move. Surprised, I said "it's broken" to Jevon, who was the cashier. I also inquired about the overcharge. He apologized for the overcharge, but said that the fan was sold "as-is" because the tag said it had bad bearings, and there were some included with the fan. I know bad bearings when I see/hear them, but this was a bent fan blade.
The bearings WERE misaligned, but not defective. The fan blade was bent and twisted, so it was striking the front grill. I went back to TSC and asked for the manager. I said that since I had paid full price for the fan, I could return it, but she said that Jevon had made an "honest mistake". My receipt did not have any mention of "as-is" and the card with the markdown on it had that wording on the back of it. I never turned the card over, was never told about the defect or "as-is." So, I am filing a complaint with the BBB and will take whatever legal steps available to me to have this remedied. I have no illusion that calling the store manager's manager will help: she was likely trained by someone who has as little regard for customer service as she.

My daughter went to work for TSC in Cullman, Alabama. She kept telling us about how awful they were to her. We got to noticing things when we were in there. The manager and the assistant manager would be sitting in the break room cutting up and eating and our daughter would be getting slammed at the register and would ask for help couldn't get them to come help or even get a break or lunch. They would tell her she wasn't scheduled for a lunch and she would be working from 11-9. I have also seen them be rude to customers.
On the day that she quit (Friday 7-8-16), we bought a riding mower from them and was told it would be ready on Monday (7-11-16). We went Monday evening around 4:00 pm and was told it wasn't ready that it might be ready on Tuesday. We knew it was deliberate so we asked for a refund and the crabby lazy manager acted like he was doing us a favor by refunding our money. I will never go back to the Cullman store. I will go somewhere else or drive to a tractor supply in a different county but if tractor supply allows this in one store all of their stores are probably just as bad! They need to be boycotted!

I would have rated this no stars, however that's not an option. Where do I start... I would have never used this company (Ludwig Saw and Tools in Waco Tx) but the warranty package through tractor supply sent me to them, I should have known they were gonna be an issue because after the claim on the warranty was filed May 2nd they were suppose to call to set an appointment within 24 to 48 hours and they never did. I tried calling several times and got no return call. I called tractor supply back and asked for another company but they sent another email to them and I finally got a call from Ludwig Saw and tools in Waco TX. So May 7th they came out and picked up my Badboy lawnmower (I should have taken pics of my Lawnmower before) and this is when the problem starts.
1 week passes and I hear nothing so I call them and they state they haven't had a chance to look at my mower but I asked for a quote on some other work (oil change, sharpen the blades and replace the tires) they stated no problem they would call me back in a day or so. That never happened. 1 week goes by two weeks, three weeks and now I'm doing another follow up. They said the blade switch needs to be replaced, I say ok. They said they've ordered it and it should be in a few days, I then ask about the quote again and I am again told they would call later that day. I got no phone call. Now a month had passed so I call to follow up again and no answer for 3 days. I get worried I'm not even getting my mower back so I call tractor supply again and they try to call and get nothing.
4 days later and they say they've had phone issues and they still haven't worked on my lawnmower. They finally give me a quote and they were $100 more than the actual Badboy dealership so I say, "No thanks I just would like my mower back please." They said ok and 2 more weeks pass and I finally get a call saying they are gonna deliver my mower on Friday June 17th. That day comes and no mower. So I call and they give me another excuse and tell me it should be Monday now. So today June 20, I finally get my mower back with 3 cuts in my seating and they are claiming no responsibility for the damages. I read their reviews only after a month of them having my mower and I would have never used them. While they keep my lawnmower I had to pay someone to cut my property twice and it wasn't cheap. And now this three cuts, not wear and tear but actual cuts. So disappointing and dissatisfied.
Sent the pics to the actually Badboy dealership and their opinion is that someone extremely heavy just plopped down splitting the seats at the seams. Upset at Tractor Supply for sending me to them and not taking ownership for what this company has done to my lawnmower. I several times asked to them for someone different to look at my mower.. they insisted that I use this company in Waco TX. Now I'm stuck with damages. Shame on you Tractor Supply.

Prior to writing this review I did email Tractor Supply with my concerns and nobody followed up. Last year I purchased a ton of bird houses and yard art. Every last piece is now in the trash. They lasted not even the length of the summer. Very poorly constructed. Hundreds of dollars down the drain. I will continue using for bird food although even that not as much as I used to as more often than not I get the honor of purchasing not only the food but the bugs that are mixed in it. I would have preferred to handle this without writing the review but they wont return calls so my hands were tied. I don't have pics of everything but enough.

Bought two "Montmorency" cherry trees for Valentine's Day this spring (Griffin, Georgia). Here it is just after Easter and the main part of one tree died; only a very small sprout coming out the side of the rootstock base. I tried to take it back, I could not find the receipt but the labels were still intact and it clearly looked like a Tractor Supply plant. I started to mention it had been planted for a couple months, trying to indicate that it had been responsibly in the ground long enough to see clearly whether or not the tree would establish itself and carry on growing. She cut me off and silenced me without even listening to the situation because it's their policy to refuse returned merchandise after 30 days.
I'll say it again: it takes at least 30 days to know for sure if a plant is going to live or die! Plants are not just merchandise, they are living things. I vaguely wondered before why the shelves were a bit piled up with half dead plants. Now it's clear: quite possibly everyone in Griffin, except me, had learned to steer clear of those plants. My husband and I have both agreed to never again buy a living thing from Tractor Supply. We'll go somewhere we'll get a replacement within a year, whether we lose the receipt or not, because the manager recognizes us, their own plants and their own plant's needs and growth habits. That's how 9 out of 10 businesses who sell plants around here operate. Where a decision about authenticity will be made at the managers discretion, instead of a talking head spouting The Policy no matter what.
One last thing. That flashy huckster looking packaging on many of their plants is designed to distract from the fact there is no in-depth information about the specific variety of a species, and no six month to one year guarantee for the plant to live. That $25 cherry meant a lot to us, we are indigent and trying to be a little more self-contained by creating edible landscaping. Shame on you Tractor Supply. You just made it a little bit harder for a home to build lasting, significant wealth.

I was in the Morgantown, WV store the other day. My friend was with me. She needed to used the restroom so I told her where it was located. To make a long story short... as she was in there (lady is 75) the lights went out... completely black in this restroom. She got so scared she started screaming. I didn't hear her. I was up in front looking around. Finally she said a young man that worked there heard her and of course when he opened the door the lights came on. He said they were on a 15 min. Setting. She was so scared I'm surprised she didn't have a heartache. Who was the idiot behind a desk somewhere come up with this so called savings on electric. It sure wasn't thought out very well I'll tell you that..
There was a lady already in there when she went in so the time was being split between the two of them. So I'm wondering how often this happens to people... If she would have fell I would see a big law suit on that one... If this is necessary in your stores or someone just put this in this store... I don't know. But it is definitely not a good idea. You would think if this is something they feel necessary to use they would put a emergency light in there that would come on when the main lights go out. We told the clerk and the boy working there of course that thankfully heard her knows the problem. I suggest your top management look into this problem because it's very dangerous.

I have been shopping at the Lumberton, NC store from the first day the doors opened. I purchase all of my feed every two weeks there plus many other items they have. The manager is VERY rude and dismissive. He does not have the down home personality that Tractor Supply "claims" to stand for. He has an arrogance about him that is OBVIOUS just at sight. I do not know what duties Tractor Supply ask of their managers, but after visiting many other tractor supplies my guess is they expect a lot more than what this "manager" offers. EACH AND EVERY TIME I have walked in the door (EVERY TWO WEEKS) I am sure to find Mr. MANAGER leaning across the customer service desk texting on his cell phone, degrading employees as they work, or somewhere in the back unseen for hour or more. Yet he has remained the person over this establishment in our small tight-knit community.
I even reported on multiple occasions him chatting loudly about his receiver not being worth a damn, and if only all the employees were like him he would not be forced to hire a bunch of idiots. YES, THIS SO CALLED MANAGER SAID THIS!!! Not only did he say this he said in front of several of the "idiots" he hired to work in "HIS STORE". He also laughed as he talked about the witch face he hates to see coming in the front door better known as corporate whom goes by the name of Danny.
I have lived in this town my entire 67 years of life and anyone that was raised here (which he obviously was not ) would never like or agree with this type of behavior by someone in charge of the place they purchase supplies for their livelihood. What really got me when he was talking to a new employee (who also is from this town) and mockingly repeated "slang" of the "local hicks". She said nothing and looked quite embarrassed and most of all hurt, as this is her hometown and she is also one of the "local hicks" he speaks so badly about. As time has passed I have learned to really like this new employee who seems to love her job and is proud to be a tractor supply employee. Why I will never know because Tractor Supply's standards and ethics are not good enough for this "local hick" who works circles around every single employee in the store OR EVER employed by this store.
The funny thing is this employee has only been there a few months and no doubt has won the heart of many customers. She just has the personality that can make anyone smile, feel special and appreciated as a customer. I have watched her run that store at its busiest single-handed while her co-worker held down customer service desk and trashed her. I even witnessed the "manager" telling her she was too nice to the customers and she needed to cut them off after a minute and half of conversation. WHAT AN IDIOT HE IS. If Tractor Supply stood for what they did in the beginning this jackass manager would never lasted a month and their store would be ran by someone such as this new employee whom I now only shop at the store when she is there. Last week, while waiting in the always dreadful long line because there was not one employee to be found in the entire store.
I met a lady who was also bragging on this girl's work ethics. She told me of a Sunday she visited the store and stood for an hour watching this girl work the crowd of customers while working the very busy cash register. The girl called and called for her co-worker to come assist but he was to busy holding down the customer service desk and text messaging. This lady actually stayed hours just to have a chance to compliment this employee. Also she came back a few days later and told the manager of how lucky he was to have this girl and how horribly lazy the little guy was. YET EVERY TIME I GO IN LATELY, WHO IS WORKING? THE KID (LITERALLY) WHO IS ALWAYS ON HIS CELL HOLDING DOWN CUSTOMER SERVICE. Why they would not give this girl more hours?
So dear Tractor Supply, I challenge you to contact me with a way I may speak to this employee (off of the clock) and offer her a job as director of my business which includes 15 locations. I am sure her pay will almost double and she will never be degraded as she has been working for your company. I will wait for a few weeks after this, I have no choice other than to approach her while she is on your time clock. Employees like this are hard to find. I sure hope I can take her away. And I sure hope you will get back to who you were in the beginning and not be like all other businesses that forget who they were, what they stood for, or where they came from. Do not continue to lose sight of what made you the company you are today.
There are enough companies like this around. I may not can shut you down with my complaints but I promise you this. Continuing to allow this horrid person to run your store in Lumberton, NC will get you the same poor business you have. There is never proper supplies stocked and no one never knows anything other than "We get a truck every Friday and what is on it is a surprise you can check back then"! Tractor Supply, open your eyes. Your newest employee Hope had suggested many opportunities that would surely increase your business and help the community, she was laughed at.
Mr. Manager, better known as Kelly and his lazy sidekick Jesse: GUYS GET OVER YOURSELF YOU ARE A JOKE AND MANAGEMENT IS NOT YOUR FORTE. You could not do a good job even if only working in a pie factory tasting pies. Even that requires effort!!! Stop mistreating employees and calling people in the community hicks! It is disgusting!!!

I am constantly amazed that any company would tolerate an employee in a management position like at the Jackson Road Store in Michigan. I purchased some wire meshing (last two rolls) which were rusted, corroded and bent up due to improper handling and storage. It must have been left outside for years to degrade that much. But alas I was finishing a project and thought it best to have something if I ran short. I unrolled the material only to find it was worst than I first thought. But when I attempted to return it (with a receipt) only 1-2 weeks later ,was treated with rude and insulting language by the store manager.
What an unprofessional **! Must not realize that without customers they have no job... Anyway, I immediately called corporate and they apologized profusely and promptly refunded my money. I have since boycotted this store and encourage you to do the same. This manager is a discredit to the normal, friendly and courteous service I have always received. I only hope Corp terminates this bozo or it will most definitely hurt their bottom line. I will take my business elsewhere until this problem is remedied.

Tractor Supply changed their feed maker!!! Cattle, Goat, Chicken, Horse, etc. Our animals have rejected all their feed. It's one thing to save money but apparently they do not care about what it does to the animal owner. Change feed or ingredients so the company makes MORE MONEY but what it does to the consumer and animal owner doesn't matter apparently. When livestock just refuses to eat the feed they've been eating for years that tells you something. We spend thousands and thousands of dollars there a year, but now are desperately seeking other providers and switching our feed. That's truly BAD when a company will do something like that and pull the rug right out from the people they are making money off of. Tractor Supply just doesn't care apparently.

I love your Tractor Supply but recently I had a bad episode. My husband bought some fencing and had to take my jogging stroller out of our pickup so the forklift men could put the fencing in the back of our pickup truck while my husband forgot to put the stroller back in the back of our pickup. I did not realize my stroller was missing until about two weeks later. I've been going through a lot with my 6 year old daughters and taking her to her doctor's appointments so when I finally realized it was missing, it was about two weeks later.
I contact the store. Everyone claim to had see it but no one knew where it was. It took about 4 5 days until finally, someone told me that they disposed it after a week of it being left there and told me that was Tractor Supply policy. I am very upset. Just wondering if someone could tell me if that is your Tractor Supply policy and if so you they might want to consider on changing it because I'm very upset that someone could throw my things away after a week of leaving it in store. I would appreciate it if I could have some answers. Thank you.

Purchased a Cub Cadet LTX 1050 in April 2014 at Tractor Supply in Mount Pocono PA along with their 2 yr. extended warranty. Within 2 months the throttle cable kinked up & the battery stopped charging. TSC sent out a repairman who re-bent the cable & replaced the battery. Then said he'd have to get parts. I never heard from him again. In the spring (April 2015) I once again contacted TSC, reminded them these problems still need repair along with the trans leaked out all its fluid. Same repairman shows up again. Once again, he needs to get parts. In June (now have to use the extended warranty), with many phone calls I'm told TSC is having trouble getting parts. This machine has not moved & is unusable.
It' now October. To think I sold a 35 yr. old John Deere that ran & cut pretty good for its age for a newer Cub Cadet that's been nothing more than a $2000 yard ornament, just seems foolish. I wish I read the reviews from ConsumerAffairs FIRST. Needless to say I'm NOT pleased with ANY part of this purchase, it's an understatement. However, after 6 months of waiting & several more phone calls, the machine is going to a reputable shop for the repairs. When I get it back from the shop, I will NOT use it. It will used to hold a "FOR SALE" sign. Plain & simply, I will never spend my hard earned money on a Cub Cadet or any other kind of equipment from Tractor Supply. I would recommend buying from a reputable dealer who sales reputable equipment with an in-house repair shop.

Healthy 3 yr old Golden Retriever started vomit, then bloody diarrhea, very lethargic, temp of 106 when brought to vet. Very dehydrated, needed fluid immediately, $1300 vet bill, but survived. Feel cause was food, had started it 3 days prior.

I purchased a 54-inch Bad Boy Mower in August of 2013, along with a 4-year warranty and thought I was getting a pretty good deal. Not so. On May 2, 2015 I called the warranty service to have a repair done that was covered by the warranty. The local repair shop that they chose for me have been no good. I waited 10 days for them to pick up the mower, and I did not get it back until June 26! It was minor repair. I ran the mower for not more than 1 hour and it broke down again for the same reason I had it repaired for. So I called again, waited a week for them to pick it back up. It is now August 26 and it is STILL in the shop! Numerous phone calls to both TSC store, the TSC Warranty service and the repair shop itself have gotten me nothing but a runaround. Whenever I do get my mower back, I will be filling out a long report to the BBB.
Tractor Supply Co. Company Profile
Company Name:

Tractor Supply Co.

Website:

http://www.tractorsupply.com/