ConsumerAffairs Accredited Brand
SunSetter Awnings
Malden, MA
SunSetter Awnings offer both manual and motorized awnings that provide shade and protection, transforming your patio or deck. Our awnings provide cool shade that can help in those hot and humid months and helps keep the inside of your home cooler by blocking the sun's rays from coming in your windows and doors.
We want to provide you with the highest quality awnings at the absolute best prices. We provide a free in-home consultation and are committed to a long-term relationship with our customers.
SunSetter Awnings Gallery (1)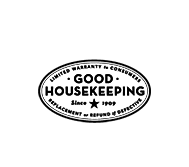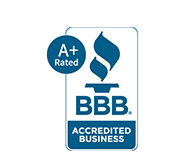 View More
View More
SunSetter Awnings Reviews
A link has directed you to this review. Its location on this page may change next time you visit.
This review is featured by SunSetter Awnings
M. of Co, CO Verified Reviewer Verified Buyer
Original review: Jan. 3, 2020
SunSetter's salesperson came and gave us a estimate. We decided we could finally afford the awning. We've been wanting one, and we got it in July, and we've just loved it. The installation went very well. The guy that sold it to us brought a couple of young men with him, and they had it up before we knew what happened. We sat in the garage in the shade and talked and everything was set.
Be the first one to find this review helpful
This review is featured by SunSetter Awnings
Mick of Linwood, MI Verified Reviewer Verified Buyer
Original review: Nov. 1, 2019
The SunSetter sales team was friendly and very helpful in choosing our awning. We got pretty much everything we needed or wanted and ordered a motorized awning. Then it came and they put it up and it was done in short order. We love its quality.
Be the first one to find this review helpful
This review is featured by SunSetter Awnings
Ken of Citrus Heights, CA Verified Reviewer Verified Buyer
Original review: Sept. 4, 2019
SunSetter's team couldn't be more professional. We had a mortgage and we were refinancing the house so I stayed in touch with our rep and let him know when we had the money. The remote-controlled awning we bought was done in less than a week. When the electricity goes out, we have the option to use it manually. It blocks out the sun 98% of the time to the inside of the house and the patio. We're 100% satisfied. It's a great piece of equipment and I would recommend this to anybody.
Be the first one to find this review helpful
This review is featured by SunSetter Awnings
Dave of Osakis, MN Verified Reviewer Verified Buyer
Original review: Aug. 27, 2019
I wanted an awning. My daughter had a Sunsetter and I compared that. I purchased a Sunsetter and the rep I dealt with was good. He came, brought the stuff, and had the expertise. We had scaffolding, he installed the awning, and I helped him. It was good service. Now, we use the awning all the time and we use it steadily.
Be the first one to find this review helpful
This review is featured by SunSetter Awnings
Ellen of Grantville, GA Verified Reviewer Verified Buyer
Original review: July 28, 2019
Purchasing an awning was a whole lot cheaper than putting a screen and porch in, and we really didn't want a screen porch that covers up. The SunSetter awning is great. I love it. The sales rep gave us many choices and the installation was just perfect. The installers came when they said they would and left no mess. I couldn't have asked for a better experience, and that's very unusual this day and time.
SunSetter Awnings response
We are pleased to hear about your great experience with your SunSetter Awning and your local independent SunSetter dealer. At SunSetter, we take great pride in our product quality, our service, and especially in the satisfaction of our customers.
Please don't hesitate to contact us should you need assistance with your SunSetter. We hope you enjoy your awning for years to come!
2 people found this review helpful
Page 1 Reviews 1 - 10
Sue of Tallahassee, FL Verified Reviewer Verified Buyer
Original review: June 28, 2019
SunSetter was highly recommended and advertised. It also seemed to suit the bill for what I needed. I had a slab that was already poured and was used, but nothing to keep the bright sun on that west side from coming in that's why I went for it and called them and asked them to come out. They did the installation very quickly. It was done beautifully and I really enjoyed it.
The only thing was that when I paid it, I put SunSetter on my check and then it wasn't SunSetter, it was somebody else and I didn't realize it. The guy that did the work did not explain to me or look at the check. Kim, the one that handled it from this end right where I am, wanted me to put it on my card. I said no and that I'm going to wait until the check comes back so I don't get confused and pay two or three times. She was a little upset about that. It took me a couple of weeks of waiting on the mail and to get that check back before I went to write another one. That was a nuisance having to go back and forth trying to get that check cleared up.
Right now, I'm waiting on somebody to come and shorten one side of the awning or raise it up or tighten it. It is lower by 10 inches than the west side is and then it seemed like after we had heavy rain, it came down more. I don't know what it takes and I have no idea. I hope this person comes and gets my thing fixed. It's been three weeks now. One week, the guy was out, and then he came back and this past Monday, but I haven't seen either a hair of him. But then the issue hasn't prevented me from using the awning. I got the adjustable one or the motorized and on the first night, my cat got up on the desk and rolled it up and I didn't know it 'cause I had the drape shut. When I woke up the next morning, it had rained all over everything.
Read full review
Be the first one to find this review helpful
Thank you, you have successfully subscribed to our newsletter! Enjoy reading our tips and recommendations.
We value your privacy. Unsubscribe easily.
Denise of Sherburne, NY Verified Reviewer Verified Buyer
Original review: June 4, 2019
We were looking for an awning for the front of our home and we were receiving little things in the mail from SunSetter. So I called them, and it was kind of strange because they would talk to you directly but you couldn't get any detail from them because the work is done by local contractor. So they contract with certain group to come and install and sell them to you. So it was a little bit hard because we had to hook up with the local person here.
There was a couple of things that made us want to buy SunSetter. One of them was a coupon for $250, and a free awning cover. It was really funny to me because the local company that we had to buy it by didn't want us to use that coupon. They didn't wanna discount it very much at all. They did finally do a little discount which was a weird a little thing they did to changing the tax thing, that we didn't really understand. We talked about the $200 coupon, and it was only at that point that they were willing to give us any kind of discounts. They also said that the coupon covers junk that SunSetter gives us. They literally told us it was junk, that no one's gonna use it. It's terrible. It was odd because they were supposed to be representing SunSetter and they didn't wanna deal with any of the offerings that SunSetter was giving. They just wanted to do their own thing.
We chose the 18x10 awning which had the nicer fabric. It's motorized as well with the remote, so that was nice. The installers were really great with the installation. It was perfect. This acrylic awning is gorgeous and lovely, but underneath it is very, very warm. We chose it because it was going to be less fadable by the sun and their rep told us this was a much better choice. But I'm starting to wonder if maybe it would have been a better choice to do something that has a little more air throughout the fabric. It's pretty warm staying under there. So it makes a good shade, but we're getting more heat. And that's something that people really should be told about if they choose this heavier acrylic fabric. In general, we're very satisfied with SunSetter.
Read full review
Be the first one to find this review helpful
Kathryn of Menifee, CA Verified Reviewer Verified Buyer
Original review: June 2, 2019
Our SunSetter awning came down with broken rafters. This has no reflection on the salesperson, but we've been waiting to repair and put it back up because of the rain. And it has not been done yet. It's laying in my garage. The thing that automatically recalls it did not work during a rainstorm. So, when I woke up in the morning, there was water on it, and it was standing about 3 feet above the ground instead of 6 or 7 feet up high. So, I called and the guy that installed it came out. When they installed it, they put two bolts and two rafters on one side. And they only used one on the other side instead of two on both sides. So, we both felt that it was not installed properly. But he tightened it to see if he could get it, and I was in the house when he was doing this. And when he tightened it, I could hear this sound and all three of the rafters that it was hooked to cracked. They can be replaced and Dan and I had talked about it a couple of times.
The last time I talked to him, I said, "I think I would just like to have my money back. I don't really like the experience." So, I don't know what he's doing about it. I don't know if he's even reported this. I don't know how to proceed. I didn't realize how windy it gets out here. I only moved here about eight months ago. And I couldn't tell them that because I hadn't experienced a winter here. But now that I have, I don't think I want it up. It just doesn't fit this type of area. And the salesperson has been very nice, but he's offering to come out and make the repairs himself. I don't want him to do that. I want a professional contractor to do it because I'm gonna sell this house in about three to four months, and I have to be able to say it's structurally sound.
If it wasn't in this area, I would tell a friend to get SunSetter. They responded to me. It hasn't been an unpleasant experience. It's just that the issue is not resolved. Now, that I've not had it up, and after this long timeframe, I would rather just have my money back. It's not SunSetter's fault. I think they're good company. I used them because I've heard of them before. And in fact, one of the houses I almost bought in Riverside instead of coming out here had one of the awnings. And I loved it. You just push a button. It goes out. You can pull it back if you want more light in the house. And that's one of the reasons why I did this. But, it doesn't work where I am. I'd recommend SunSetter to a friend.
Read full review
12 people found this review helpful
Jay of Spring Hill, FL Verified Reviewer Verified Buyer
Original review: April 6, 2019
I needed an awning, and I've known a couple of people who have had SunSetter. They seemed to be a good product. I won't call it inexpensive, but it was affordable, so I decided to go with that. The guy who sold the awning to me was a great guy. He was also helpful and I had a very good experience overall. The same guy came out with the installers. They got the awning up there and got it done. I even bought the cover, which I thought was a bit pricey. But I bought it to go over the awning because that side of the house gets morning sun until 1:00. Even so, they did a great job and the awning works fine.
I've had to make some adjustments in the angle at which the top comes out. But that's not SunSetter's fault because I was having a patio put in. The patio got done a month later. There was back order on the pavers and so forth and so on, so there was no way to tell how high the thing could be. But that was not a problem. I had a buddy of mine come over. I called Randy and he explained again. He explained this to me before, wanted to be sure I understood how to adjust it, and got out there and adjusted it, and decided that wasn't enough and just did a little more. It can't be adjusted much more than it is, but unless somebody was pretty big and tall, over 6'5, they'd be able to walk underneath the thing.
The SunSetter awning is a very nice product and we're happy with it. The awning is brown and I just wanted something that would do well in the weather and wasn't going to fade. The size is 20 x 11.8, the biggest one SunSetter makes. And it's 20 feet wide by 15 feet deep so it covers the majority of that. The way our house is set up and the way that side is, once the sun gets to about the 4:00 pm position, it's really not even necessary to have the awning. But it's nice just to have there in case. We're down in Florida and it's subject to rain any time. I've already had people come over and look at it. I've told them I like it.
Read full review
Be the first one to find this review helpful
George of Mechanicsville, MD Verified Reviewer
Original review: March 18, 2019
I researched this product quite a bit after trying other methods of shading our southwest facing rear deck with temporary and fixed structures which all had weather issues sails and canopies. A motorized awning with automatic wind protection seemed to me to be the best option short of a project to enclose a portion of the deck and modify our roof line. Awnings have some weather limits since they are not intended to be load bearing structures. But within those limits they could economically meet my need. To find out if this could work for you.
Number 1 the website will contain the answers to any questions you will have. Number 2 read as much on the web and YouTube videos as you can find. Number 3 look at your site and determine the size and model that would fit your needs, think about sightlines and sun angles to determine what is required. Number 4 after getting all the information decide whether you will need a contractor's help for install or if you will install or oversee the install. I am average at DIY projects and after some review of the mounting methods for the brackets was able to mount them in a couple of hours. If you select the right awning and locate the brackets level, plumb, and properly spaced per instructions you are >90% done. The actual install takes a no more than an hour with a couple of extra hands to lift and clamp the mounting bar into the brackets and adjusting the pitch.
The product is very well engineered, instructions are very detailed and hardware provided is first rate either hot dip galvanized or stainless steel. I did have to supplement the provided hardware for the brackets with some 1" long 1" diameter aluminium spacers with a slightly larger ID than the 3/8" lag bolts I found on Amazon. Because I had vinyl siding mounted on a compressible foam sheathing board. This also meant I used lag bolts 1" longer than normal for the bracket attachments.
Most of the complaints I read while researching revolved around the delivery process or a contractor install. This is a large piece of real freight not a 5 pound FedEx box, the delivery process can take 14 days after it leaves the factory and someone will need to be there when it arrives and sign for it. You also need to be able to shield it from weather until install day. It sat in my garage on a convertible hand cart for a month until I had time and weather to install it. Contractors are a mixed bag, I wouldn't think of getting one unless they had installed the product you have on the type of wall you have and you have spoken to that customer on their satisfaction.
They are a little more than than some of the other options but can be purchased with significant discounts during low demand periods of the year and larger discounts to Costco members, often with common options included for no additional costs such as the wind sensor. If a rain sensor was available I would be interested since I have low pitch installation but I can't find one yet.
Read full review
8 people found this review helpful
How do I know I can trust these reviews about SunSetter Awnings?
2,204,041 reviews on ConsumerAffairs are verified.
We require contact information to ensure our reviewers are real.
We use intelligent software that helps us maintain the integrity of reviews.
Our moderators read all reviews to verify quality and helpfulness.
For more information about reviews on ConsumerAffairs.com please visit our FAQ.
Bob of Arnold, MO Verified Reviewer Verified Buyer
Original review: Feb. 4, 2020
I had the deck redone and the sun beats down on it. We needed some way to get some shade. We went with SunSetter because of relatives that had them. It's a well-known and good brand, which we recommend all the time. The awning we received was great.
Be the first one to find this review helpful
Robert of Surprise, AZ Verified Reviewer Verified Buyer
Original review: Jan. 29, 2020
I know Sunsetter is a good quality company. The salesman and installers were all very good. They hire a good team and they're very good at what they do. The awning is beige and its installation went very well. It's very good so far.
SunSetter Awnings response
We are glad that you had a great experience with your local SunSetter dealer! At SunSetter we take great pride in our quality, our service, and especially in the satisfaction of your customers.
Please don't hesitate to contact us in the future should you need any assistance. We hope you enjoy your Awning for years to come!
Be the first one to find this review helpful
Roger of Marshfield, MA Verified Reviewer Verified Buyer
Original review: Jan. 9, 2020
We looked at all of the awning, what was around and what are the options they had on them. SunSetter seemed good. The size is what I wanted. The awning was put up in a fairly short amount of time.
Be the first one to find this review helpful
Ruth of Willard, NC Verified Reviewer Verified Buyer
Original review: Jan. 4, 2020
I had the manual awning, but I'm older now so I couldn't handle the manual. So, I got me a push-button awning from SunSetter. I had a problem with the company that contract with SunSetter to install or to put them in in Wilmington because they actually ordered the wrong thing in the beginning. But they corrected it. I'm very satisfied.
SunSetter Awnings response
Dear Ruth,
We're very happy to hear that you are enjoying your new Motorized SunSetter awning. We take pride in our quality, our service, and especially the satisfaction of our customers.
We're glad that you're still with SunSetter. Please don't hesitate to contact us should you need any assistance. We hope you continue to enjoy your new Awning for years to come!
Be the first one to find this review helpful
Donna of East Falmouth, MA Verified Reviewer Verified Buyer
Original review: Dec. 27, 2019
My husband Dave really wanted an awning for our deck. He had seen SunSetter before and he really liked it. But I was against it at first. Then, when the guy came and showed us the fabrics and everything the next thing, before Dave knew, I was ordering lights on it. It is pretty. My sister in North Carolina has the awning too, but it came with a kind of an aluminum cover. And ours doesn't have that. They sent us some kind of a canvas thing that has hundreds of screws.
We got the motorized awning. We worked that out. When we first got it, they put it up and then after they left we discovered there was supposed to be factory-installed lights, but we didn't get that. So then we had to wait a while, and then they came and installed them from a kit or something. So, that was the only thing because we thought we were gonna just have one plug. But we haven't had any problems with it, with going in and out.
The professionals installed it. I wasn't there when they installed the awnings, but I was when they put the lights up. This guy was very nice. He told me he had been there to actually install and showed me how to operate everything. I always put the awning out pretty much in the summer. It helps with keeping my kitchen cool because the heat that was on the patio goes into the kitchen.
Read full review
Be the first one to find this review helpful
SunSetter Awnings expert review by ConsumerAffairs
SunSetter Products is America's largest awning manufacturer. They specialize in retractable deck and patio awnings, freestanding awnings, window awnings and vertical solar shades. Customers can either buy awnings and install it themselves or have a free in-home consultation with SunSetter dealers who can install the awnings.
Free consultation: The free consultation gives customers a chance to work directly with a SunSetter dealer and get expert advice on awnings and installation.

Toll-free customer service line: Customer with issues or questions can receive support from their customer service hotline.

Wide selection: Being the largest manufacturer of deck and patio awnings in America, SunSetter has a wide selection of awnings, fabrics and colors to choose from.

Customer service: Because they are a national company with many different offices, their customer service varies depending on location.

Best for: Homeowners, Business Owners
Thank you
Keep an eye on your inbox, the latest consumer news is on its way!