Find the Best Siding Companies

Compare Reviews for Top Siding Companies

Ply Gem Siding Group
Read 112 Reviews

With over 75 years of experience in the siding industry, this company continues to innovate new technology. Their patented SolarDefense technology ensures resistance against fading and distortion.

James Hardie Siding
Read 66 Reviews

James Hardie, headquartered in Ireland, has been in business since 1888. The company manufactures concrete fiber siding that is available in most major global markets. The siding is weather, pest and fire resistant.

LP Siding
Read 9 Reviews

Smartside Siding, made by Louisiana-Pacific Corporation (LP), is an engineered wood siding available as panels or lap siding. The material is impact and weather resistant, and LP uses sustainable manufacturing methods.

ABTCO Siding
Read Expert Review

ABTCO Siding is a brand in the Kaycan family. ABTCO is headquartered in Vermont and offers several types of vinyl siding, including lap, decorative and vertical. The company offers a 50-year, transferable warranty to consumers.

CertainTeed Siding
Read Expert Review

CertainTeed has been in business since 1904 and has produced vinyl siding for more than 50 years. It offers several types of vinyl siding options, including both traditional and cedar-style siding designed to look like wood.

Feldco Siding
Read Expert Review

Feldco Factory Direct has been in business since 1976 and operates in Illinois, Iowa, Indiana and Wisconsin. The company sells and installs windows, doors, garage doors and vinyl siding. It offers consumer financing.

Georgia-Pacific Vinyl Siding and Accessories
Read Expert Review

Georgia-Pacific sells vinyl siding throughout the United States and Canada. Their products are manufactured by Ply Gem in the United States and are certified by the NAHB for sustainability and the VSI for quality.

Norandex Siding
Read Expert Review

Norandex sells vinyl and composite siding, as well as other external building products, to contractors and professional installers across the United States. It is headquartered in Hudson, Ohio and has been in business since 1946.

ProVia Siding
Read Expert Review

Founded in 1977, ProVia is an American manufacturer of building products and vinyl siding. Its siding products include traditional lap, decorative and insulted vinyl products that are extremely low-maintenance.

Revere Siding
Read Expert Review

Revere brings more than 40 years of experience to the exterior home building materials industry. The company offers siding and windows. Associated Materials Incorporated, established in 1947, owns Revere.
What to consider when buying siding?
Appearance
The way siding looks differs depending on how that product is cut and mounted. There are several common types of siding.
Lap siding: Lap siding is the most common siding product. Built from long boards, or material made to look like boards, lap siding is thinner on the top than the bottom, giving it a slight overlap when it is fixed horizontally on a wall.
Panels: Panel siding comes in large sheets, usually 4 feet by 8 feet. Panels may be made of a variety of materials, including wood or concrete fiber.
Vertical: Vertical siding is similar to lap siding in size, but it is hung on the wall vertically and may or may not overlap.
Cedar-style: Cedar-style shingles are quite similar to lap siding in that they are hung horizontally along a wall and overlap. However, these shingle-sized pieces are much smaller than lap siding boards. Traditionally, this type of siding was made from cedar boards, but now many other products are made to look like cedar-style shingles.
Durability
Siding materials must be able to stand up to typical weather, storm hazards, pests and impacts.
Weather: Rain, snow and humidity can cause damage to siding if the material absorbs too much moisture, causing rotting, mildew, mold and warping. If the material can absorb any water, it will need to be regularly sealed with paint or stain and it will need to be caulked to prevent water from getting under the siding and damaging the wall behind it. Extreme cold or heat can also cause damage if the product becomes brittle or melts. Make sure to select a material that suits your local climate.
Storms: Storms with high winds can rip siding off of a home. If you live in an area with high winds, make sure to choose a product that attaches to the walls in a highly wind resistant manner.
Fire: Exterior fires can damage many types of siding, and flammable siding provides fuel to fires. If you live in an area where wildfires are common, choose a fire-resistant product to help protect your home in the event of a fire.
Pests: Bugs and small creatures are attracted to many materials. Choosing an inorganic product will reduce the likelihood that your siding will be damaged by pests.
Impact: Anything that hits the side of your home (from a baseball to hail) can damage or dent your siding. Reinforced or slightly flexible siding will be less likely to dent when hit.
Warranty
Most siding products have some kind of warranty. Consumers concerned about their new siding's durability or their home's resale value should pay special attention to the warranty details.
Transferable: Some companies offer a transferable warranty. If you plan to sell your home in the future, choose a brand with a transferable warranty to increase your resale value. If you sell your house, make sure to notify the warranty company to ensure the warranty remains in effect for the new owner.
Timeframe: Although many companies offer so-called lifetime warranties, these warranties are actually only effective for a certain number of years. Make sure you understand what the warranty covers and exactly how long it is effective.
Prorated: Some warranties cover the full replacement or repair cost as long as they are in effect. Prorated warranties cover a percentage of the cost that decreases over time. It is quite common for a warranty to cover the full cost for the original owner but become a prorated warranty if it is transferred to a new homeowner.
Sustainability
A sustainable or green product is usually manufactured in the most environmentally-friendly way possible and helps the homeowner use less energy after it is installed.
Insulation: Many newer siding products can increase the R-value of exterior walls, which makes them much more energy efficient. R-value is a measure of thermal resistance; the higher the R-value, the less hot or cold air will penetrate the surface.
Manufacturing: Most manufacturers discuss their sustainability efforts on their website. If you're concerned about a company's environmental impact, look for companies that clearly discuss their supply chain (meaning where their raw materials come from) and their efforts to save energy.
Value
Siding's value can be determined by thinking about the price of the product and installation in relation to the savings or benefits that could result.
Price: If you plan to install siding yourself, make sure to include any accessories or sealants that will be required to complete the project as well as any delivery fees. If you hire a professional contractor or installer, they should give you a binding quote before they begin the project.
Resale value: Modern and well-maintained siding can add a significant amount to the value of your home when selling it. Research indicates that sellers recover between 78 and 92 percent of the original cost of siding when selling their house.
Insurance benefits: Some insurance companies offer a discount on homeowners policies if the siding offers a particular safety benefit, like fire resistance.
Energy savings: Homeowners can save money on their energy bills if they replace their existing siding with a more energy efficient one.
Maintenance
Many people replace their existing siding with a product that requires less maintenance.
Timeframe: Consider how often you'll need to perform any necessary maintenance. Talk to friends or neighbors with different types of siding and ask how often their siding needs to be painted, stained, washed or caulked.
Cost: Consider the cost of upkeep when selecting a new siding product. A more expensive siding that requires less maintenance will be cheaper in the long run.
Labor: Consider how much work is involved in maintaining the siding. For instance, power washing siding will require less labor than painting it; if you don't like to or cannot perform the regular upkeep, consider low maintenance siding.
What is siding made from?
Wood
Wood is one of the most visually popular types of siding, and many other types of siding are molded to look like wood. It is also the most traditional and expensive siding option. Wood siding must be routinely treated or otherwise maintained to prevent water damage.
Metal
Many siding choices are available in aluminum and steel. These products are relatively low maintenance and fire resistant. They are environmentally-friendly because they are usually made from recycled material. Installers will need special tools to cut metal siding, and it is more susceptible to dents than most other siding choices.
Vinyl
Vinyl siding is made from Polyvinyl Chloride (PVC). It is colored during manufacturing and never needs to be painted or stained. It also resists rot and insects, making it a very low-maintenance option. Some vinyl siding may be damaged by extremely cold temperatures. Because of the joints and mounting, vinyl siding isn't waterproof, so homeowners must install a weather barrier under the product.
Concrete fiber
Concrete fiber siding is made using concrete, a binding agent and wood fibers. It has a low-moisture content so it is less likely to warp than traditional wood products, and it's more fire-resistant than wood. However, it is significantly heavier than wood. If not properly installed, moisture damage may be a problem for some concrete-fiber products. Installers will need special tools to cut this material.
Engineered wood
Engineered wood is made from combining wood strands and fibers with a resin and pressing the material into a board. It is then treated to prevent water damage. These boards are often stronger and less expensive than traditional wood. The product is significantly lighter than wood siding. It's typically available in longer lengths than traditional wood, meaning there will be fewer seams on the finished structure.
Who should buy siding?
Homeowners
Most homeowners will either have to perform maintenance on their existing siding or replace it at some point.
Rental property owners
Those who own and rent out real estate will need to maintain the siding on their rental properties regularly and replace it when necessary.
Environmentally-conscious consumers
Environmentally-conscious consumers looking to reduce their carbon footprint will want to consider replacing their siding to make their homes more energy efficient.
DIYers
People who like performing home repairs and doing maintenance themselves should consider replacing their siding on their own when the time comes to do so.
Siding FAQ
What is the most durable siding?

The most durable siding option is stucco. With proper maintenance, stucco can last as long as 50 years. Other great options include:

Metal siding
Fiber cement siding
Vinyl siding
Brick siding

What is the best vinyl siding thickness?

The most durable vinyl panels are up to 0.05 inches thick, but vinyl siding thickness can start at a thickness of .035 inches.

How much does it cost to side a 1,500 sq ft house?

The average cost for a vinyl siding installation is about $6,700, or $4.50 per square foot. High-quality vinyl siding costs even more, up to as much as $7 per square foot.

Does insulated siding really work?

Yes, insulated siding does work:

Insulated siding forms a barrier between the air outside and the conditioned air inside your home.
This makes your home much more energy-efficient by keeping your HVAC system from working more than it has to.
This, in turn, lowers your energy bills and saves you money over the long term.

Insulated siding also increases your home value because buyers are looking to get these benefits as well.

How long does insulated vinyl siding last?

Generally, insulated vinyl siding lasts up to 40 years or more. While it is more expensive to install than normal vinyl siding, insulated vinyl pays you back for the added expense over its lifetime in the form of energy savings and higher home value.

Can vinyl siding be installed vertically?

Yes, you can install vinyl siding vertically. This method provides a different look and makes your siding easier to clean, too. However, installation is generally more complex — and more expensive.

Does siding increase home value?

Yes, siding does increase a home's value. Not only does siding look nice, but it can also provide energy savings by insulating the home, both of which are attractive to potential buyers.
Thank you, you have successfully subscribed to our newsletter!
We value your privacy. Unsubscribe easily.
Siding expert reviews

This siding manufacturer offers several types of siding, including SolarDefense reflective technology siding and steel siding. Ply Gem siding can be customized for your home, and you can choose matching accents and accessories to complete the look of your home.
Read More

James Hardie Industries Ltd. manufactures concrete fiber siding. The company has roots going back to 1888 and is headquartered in Ireland. Hardie products are available in Australia, Canada, Europe, New Zealand, the Philippines and the United States.
Read More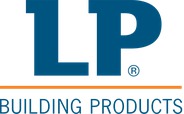 Louisiana-Pacific Corporation (LP) makes a variety of engineered wood products, including SmartSide siding. The publically-traded company was founded in 1973 and is headquartered in Nashville, Tennessee. SmartSide Siding is available as lap siding or panel siding.
Read More

Georgia-Pacific offers several types of vinyl siding, including lap, vertical and insulated siding as well as siding that looks like cedar shingles. The products are manufactured by Ply Gem and distributed by Blue Linx.
Insulated options: Georgia-Pacific offers insulated vinyl siding, which has a dense foam backing. This siding increases the R-value of exterior walls, reducing heating and cooling costs.
VSI-certified: The Vinyl Siding Institute (VSI) tests vinyl siding and then certifies that it meets industry standards and the manufacturer's claims. All Georgia-Pacific siding is VSI-certified.
Warranty: Georgia-Pacific vinyl siding comes with a limited-lifetime warranty that lasts 50 years. During the warranty period, the company will replace defective products for the original homeowner or first owner after the original owner sells the home.
Sustainability: Many of Georgia-Pacific's products are certified as resource efficient by the National Association of Home Builders (NAHB). Some products are also certified as energy efficient.
American manufactured: Georgia-Pacific vinyl siding is manufactured in the United States.
Best for: homeowners, rental property owners and environmentally-conscious consumers.

ProVia was founded in 1977 and is headquartered in Sugarcreek, Ohio. It manufactures a variety of building products, including vinyl siding. The company sells insulated vinyl siding, cedar-style vinyl siding and lap vinyl siding.
VSI-certified: ProVia's vinyl siding is certified for quality by the Vinyl Siding Institute (VSI). Some products are VSI-certified with color retention, so they meet industry standards to resist fading.
Warranty: ProVia siding is guaranteed against product defects that cause it to rot, peel, rust, flake, chip, crack or corrode. It is also guaranteed not to be eaten by termites. ProVia's warranties are prorated.
Insulated options: Consumers concerned about energy efficiency can select ProVia's CedarMAX insulated vinyl siding. This product increases an exterior wall's R-value and is more impact resistant than standard vinyl siding.
Company values: ProVia started as family-owned company and now sells products throughout the United States. The company culture values family and faith.
American manufactured: ProVia's products, including its vinyl siding, are manufactured in Ohio and Mississippi.
Best for: homeowners, rental property owners and those looking for a low-maintenance option.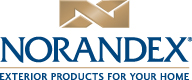 Norandex is a building materials supplier in the United States. It sells its products, including vinyl and composite siding, only to professional contractors and installers at more than 100 distribution centers across the country. The company was founded in 1946 and is headquartered in Hudson, Ohio.
Composite: Norandex's composite siding, Everlast, is made from a proprietary blend of resin and inorganic material. Although the product is designed to look and feel like wood, it does not contain any wood fibers.
Vinyl: Norandex offers 10 different vinyl siding options as well as decorative and cedar-style vinyl products for homeowners to choose from. These different products offer slightly different looks and features to meet most individuals' needs.
Warranty: Norandex is so confident in the quality of their product that its warranties are not prorated for the original owner. When installed correctly, the company's vinyl products are warrantied against corroding, flaking, peeling, cracking, rusting and blistering for 50 years. They are also warrantied against hail damage not covered by homeowners insurance.
Sustainability: Vinyl products from Nordandex are certified green by Home Innovation Research Labs. The products are produced in a sustainable manner and help homeowners reduce their energy use through energy efficiency.
VSI-certified: All Norandex products are certified to meet industry standards, as well as the manufacturer's claims by the Vinyl Siding Institute (VSI). Many are also certified to retain their color.
Best for: homeowners, rental property owners and those concerned with warranty terms and conditions.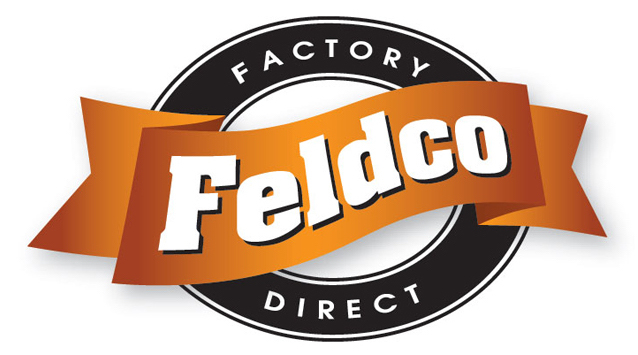 Feldco started in Chicago in 1976 to provide replacement windows, doors and siding for those remodeling their homes. It offers several types of vinyl siding products so homeowners can select one that matches their home's style. The company serves communities in Illinois, Iowa, Wisconsin and Indiana.
Vinyl siding backing: Feldco's ComfortWrap 365 product is a weather barrier material that can be installed under vinyl siding to make it more energy efficient. The company claims it can reduce homeowners' energy costs by 20 percent.
Installation: Homeowners can elect to have Feldco employees install their new siding. All installers are certified in the field and must pass background checks and drug tests. They receive up-to-date training on EPA standards to prevent lead contamination and poisoning.
Referral rewards: Consumers who refer a friend who later purchases Feldco products receive cash bonuses ranging from $100 to $200. After referring ten new customers, the original customer also receives a $1,000 Feldco credit.
Financing: Interested consumers can apply for financing for the remodeling project. Feldco offers financing to qualified customers that lets them start their project with little or no down payment.
Resources: The Feldco website features a variety of articles to help consumers learn about their vinyl siding options as well as how to care for their siding.
Best for: homeowners and rental property owners who live in the Midwest.

CertainTeed manufactures and sells interior and exterior building materials, such as roofing, decking, drywall, insulation and vinyl siding. The company's siding products include vertical and horizontal siding as well as insulated, cedar-style and decorative vinyl siding. CertainTeed started as General Roofing Manufacturing Company in 1904 and began selling vinyl siding in the 1960s.
Warranty: CertainTeed's siding has a 50-year warranty that is not prorated for the original homeowner. The warranty is transferable but becomes prorated for subsequent owners. The warranty covers manufacturing defects and some hail damage not covered by homeowners insurance.
Sustainability: Many of CertainTeed's vinyl siding products are certified as green by Home Innovations Lab. Interested consumers can visit the Document Selector section of CertainTeed's website to see details of the certifications and Life Cycle Assessment studies of each siding product.
STUDfinder™: CertainTeed siding is designed with a STUDfinder™ pattern. The nail slots on each panel make it easy to measure distance between nails and ensure the installer hits a stud.
American manufactured: CertainTeed siding is manufactured at one of six facilities in the United States, which are located in Kansas, Michigan, New York, Maryland, North Carolina and Georgia.
TrueTexture™: The company's cedar-style shingles are created using CertainTeed's TrueTexture™ molding process. The molds are made from real cedar boards so the vinyl siding has a realistic look.
Best for: homeowners, rental property owners and anyone interested in decorative or cedar-style vinyl siding.

ABTCO sells vinyl siding products, including lap, vertical and cedar-style vinyl siding. ABTCO is a brand of Kaycan, which was established in 1974 as a building product distributer. Kaycan now manufactures and distributes multiple kinds of siding. ABTCO is headquartered in Williston, Vermont.
Installation guide: The ABTCO website has a special section for homeowners who want to install their vinyl siding themselves. The page provides an installation manual to help them understand how to prepare their house and install and maintain their siding.
Insulated option: ABTCO's Northern Star siding is the company's insulated vinyl option. It increases the energy-efficiency of a home by raising the R-value of outside values and can stand up to wind speeds of 216 mph when installed correctly.
Free samples: Those who want to see and feel the siding before buying it can request a sample online. Interested consumers can request multiple samples, which arrive in two to four weeks.
Warranty: ABTCO offers a 50-year warranty against any manufacturing defects that result in rotting, peeling, rusting, flaking or blistering. The warranty also includes hail damage not covered by homeowners insurance.
Other products: ABTCO offers several other vinyl products to compliment vinyl siding. The company's vinyl gutters help distribute water away from structures.
Best for: homeowners and DIYers.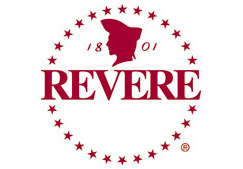 Revere sells vinyl and metal siding and doors. Siding options include insulated, decorative, lap and vertical vinyl siding, as well as coated steel siding and textured aluminum siding. The company is a part of Associated Materials Incorporated, which was founded in 1947 and is headquartered in Cuyahoga Falls, Ohio.
Warranty: Revere's vinyl and metal siding come with a transferable warranty. Terms and conditions vary between the vinyl and metal product warranties. Interested consumers should visit the company website for more information.
Vinyl: Revere offers several types of vinyl siding so homeowners can choose an appearance they like and that is suited for the climate where they live. Options include cedar-style panels and other decorative options, lap siding, vertical siding and insulated siding. The company's vinyl siding options are certified to meet industry standards by the Vinyl Siding Institute (VSI).
Metal: Revere offers several metal siding options for those looking for a vinyl alternative. The company has three types of steel siding with different coatings that provide different additional protection and benefits, and it has three varieties of aluminum siding with different finishes.
VSI-certified: Revere's vinyl siding and insulated vinyl siding is certified to meet the manufacturer's claims and industry standards by the VSI.
Tax credit information: Some siding products qualify owners for a tax credit because of their energy efficiency. The Revere website has a page devoted to helping consumers understand how to earn this benefit with their siding purchase.
Best for: anyone who needs help choosing between metal and vinyl siding choices.
Disclaimer
Information in this guide is general in nature and is intended for informational purposes only; it is not legal, health, investment or tax advice. ConsumerAffairs.com makes no representation as to the accuracy of the information provided and assumes no liability for any damages or loss arising from its use.