Find the Best Bed Sheets and Luxury Bedding Brands

Compare Reviews for Bed Sheets and Luxury Bedding Brands

Pottery Barn
Read 1,282 Reviews

Shop this multi-channel retailer in-store, online and via mail-order catalog. Offers free design services, military discounts and financing for qualified customers. In-home installation available in some locations.

Ethan Allen
Read 440 Reviews

Specializes in timeless and luxury furniture for all areas of the home. Offers company-designed pieces, with dining tables and sets starting at $1,300. Some products available for immediate shipping across the U.S.

Restoration Hardware
Read 413 Reviews

Sells luxury items for the entire home as well as outdoor furnishings, lighting and textiles. Customizable designs. Items like media centers and dining sets start at $2,000. Products available online. Members receive discounts.

Brooklinen
Read 38 Reviews

Founded by a husband and wife team in 2014, Brooklinen aims to offer luxury, hotel-quality bedding at affordable prices. Its direct-to-consumer online sales offer savings on bedding including sheets, pillows, comforters and more.

Casper Mattress
Read 79 Reviews

Specializes in premium foam, boxed mattresses with 100-night trials, 10-year warranties and free shipping and returns. Offers in-home setup. Queen mattresses range from $600 to $1,995. Sells bed frames and other products.

Visit Website
Stearns & Foster Bedding
Read 364 Reviews

Provides luxury coil-system mattresses. Available in stores and from online retailers. Queen-size mattress costs between $1,799 and $3,999. Shipping and returns vary by seller. Includes warranties up to 20 years.

Scandia Home
Read 17 Reviews

Founded in 1971, Scandia Home is a bedding company that specializes in down comforters, sheets, linens and other products. Its products can be purchased online, in its two retail stores and through independent retailers.

Cariloha
Read Expert Review

Cariloha was founded in 2007 and offers resort-themed clothing and bedding made from viscose bamboo. It offers mattresses, bed sheets, blankets, duvets and more for the eco-conscious shopper, with a lifetime guarantee.

Hilton to Home
Read Expert Review

Hilton to Home is the online store of luxury hotel chain Hilton Hotels and Resorts. It offers the bedding available at Hilton properties including mattresses, pillows, linens and more. Bed sheets start at $179 for a set.

Malouf Sleep
Read Expert Review

Malouf is a Utah-based bedding company that offers sheets, pillows, mattress protectors and more. Its products feature European fabrics in neutral and earth-toned colors. Its Queen-sized sheet sets range from $90 to $600.
What to consider when buying sheets and bedding
What type of fabric do you prefer?
There are several options for bed sheet fabrics including cotton, linen, bamboo and microfiber (which is made of polyester). Each option has different benefits and drawbacks.
Cotton: Cotton is a classic choice and promotes a restful night's sleep because of its natural cooling properties. High quality cotton sheets are soft and become even softer after repeated washings.
Linen: Linen fabric is made from the flax plant. Linen bed sheets are a great option in warm climates or for people who experience night sweats because they naturally wick moisture and provide a cooling effect. While linen tends to be a rougher fabric, many people find the texture relaxing for sleep. Linen tends to be more expensive than cotton or other fabrics.
Bamboo: Bamboo is a sustainable fabric because bamboo plants regenerate very quickly and do not require pesticides or irrigation to grow. Bamboo is a great option for people with allergies as it has natural antimicrobial properties.
Tencel®: Tencel is a fabric made from wood pulp. It is sustainable and eco-friendly, and Tencel yarn has a smoother shaft than cotton or most other materials, making it a silky smooth fabric. Tencel tends to shrink quite a bit when washed and dried, so be sure Tencel sheets are pre-shrunk at the factory.
Microfiber: Microfiber refers to the circumference of each strand of fabric, which is referred to as the fabric's denier. Microfiber sheets are synthetic and typically made of polyester and nylon. Some microfiber sheets are made of wood pulp that has been altered chemically to have a thinner denier. Microfiber sheets tend to be thin but are durable and silky-smooth to the touch.
What should you know about threads and yarn?
Fine bedding and bed-sheet brands typically advertise the quality of the threads and yarn used in the fabric. Each of these elements contributes to the cost of sheets.
Fiber length: Fibers come in several lengths, including short-, long- and extra-long-staple. The longer the staple of the fiber, the smoother and softer the weave and the more durable the fabric.
Ply: Thread ply refers to how many individual strands are wrapped together in each piece of yarn. Only long- and extra-long-staple yarn can be used in single-ply yarn, which results in a softer and stronger fabric. Multi-ply yarn can be made from short-staple fiber and is sometimes coarse.
Thread count: Thread count describes how many threads are woven together per square inch of fabric. Higher thread counts generally mean a softer, warmer fabric that is less resistant to pilling; however, some manufacturers misrepresent thread count by counting every ply instead of individual threads, so thread count is not the best indicator of quality.
Which fabric weaves do you like?
The way fibers are woven together affects the final appearance and texture of a fabric. The most common weaves for bed sheets are percale and sateen.
Percale: Percale describes a weave where each thread goes over and under the next thread. A percale weave results in a smooth, strong fabric with a matte finish.
Sateen: Sateen describes a more complicated weave, where a thread goes over four, over one, then over four again. This type of weave results in a silky smooth surface that reflects light for a slightly shiny appearance.
Twill: In a twill weave, each thread goes over one and then under two threads to form a distinct step pattern. Twill usually has a matte finish. While uncommon in bed linens, twill is often used in blankets and coverlets.
What sizing do you need?
Choose sheets, pillow cases and bed covers that coincide with the size of your mattress and pillows for an easy-to-dress bed with a put-together look.
Mattress size: Sheets and bedding come in various sizes to accommodate the size of your mattress. Standard mattress sizes are Single, Twin, Double, Queen and King. Twin XL and California King mattresses have the same width as standard Twin and King but are longer to accommodate taller people.
Pocket depth: When choosing sheets, you'll need to choose the correct pocket depth to accommodate the height of your mattress and any mattress pads or toppers that you use. Fitted sheets need a corner pocket deep enough to wrap the entire mattress. Standard fitted sheets fit a mattress that is 7 to 14 inches deep; deep pocket sheets fit a 15-inch mattress; and extra-deep pocket sheets fit mattresses from 16 to 22 inches.
Pillow cases: Standard pillows are 20 by 26 inches, and King-sized pillows are 20 by 36 inches. Most sheet sets come with two pillow cases in either or both of these sizes. Decorative pillows come in many other sizes.
What is the bedding's environmental impact?
Consumers who are concerned about the environment or the welfare of animals may want to look for certain characteristics in their bed sheets and luxury bedding.
Oeko-Tex certified: Oeko-Tex Standard 100 (sometimes called Öko-Tex Standard 100) is an independent certification out of Zurich, Switzerland that indicates that a textile or fabric has been produced without the use of specific harmful or illegal chemicals. Oeko-Tex certified sheets and bedding may be safer for your health and better for the environment.
Organic fabrics: Organic cotton and other crops are farmed without the use of harmful pesticides, which may make them less hazardous to your health and better for the environment.
Sustainability: Some crops have less of an environmental impact than others, making them more sustainable. Bamboo is one of the most sustainable crops because it grows fast and uses less water than many other fabric crops.
Ethical sourcing: Many consumers are concerned about ethical issues for the sourcing of silk and down, which come from silkworms and waterfowl. People concerned with the treatment of animals should avoid down that is "live plucked" and opt for down that is removed post-mortem from animals that will be used for food, which is often certified with a seal indicating it meets the Responsible Down Standard.
Vegan alternatives: Consumers who do not want to use animal products at all (or who suffer from allergies) should opt for down alternatives like polyester and silk alternatives like bamboo or sateen cotton.
What about aesthetic considerations?
Style options for your bedding are fairly wide-ranging, so there's a good chance you can find bed sheets and luxury bedding in a look and feel that will match your bedroom decor and personality.
Color palette: A variety of colors for sheets and bedding can match the design aesthetic of your bedroom. Crisp white bedding is reminiscent of five-star hotels and is considered a classic, upscale look for luxury bedding. Simple, neutral-colored sheets in a variety of color tones can also create a modern, minimalistic look.
Patterns: Sheets, duvet covers and other bedding items may have multi-colored printed, dyed or embroidered patterns. Some popular styles include herringbone, medallions, florals or paisley. Designers recommend choosing no more than two contrasting patterns and coordinating with solid colors for the remaining bedding pieces; for example, you might try solid colored sheets with a patterned quilt.
Finish: Solid-colored bed sheets may have a pattern created by using different weave techniques throughout the fabric. These tend to look matte in some areas and silky in others, creating a monochrome print or pattern in the fabric. Popular styles include stripes and jacquard, but other linen finishes are also available including floral patterns, polka dots and more.
What types of sheets and bedding are available?
Sheets
Bed sheets make a bed comfortable and also protect the blankets and keep them clean. Sheets are either fitted or flat. Fitted sheets have elastic along the sides to secure them around a mattress, while a flat sheet is a rectangle of fabric that can be folded around a mattress or used atop the mattress as a thin blanket.
Pillow cases
Pillow cases protect and extend the life of your pillows. They also make them soft and comfortable. They are available in several sizes and designs. Some have side openings to insert the pillow, while others open along the back in an "envelope" style.
Duvets and covers
A duvet is a fluffy blanket usually filled with down feathers or a down alternative such as polyester. Most duvets are white and cannot be washed in a washing machine, so most people purchase washable duvet covers. These covers come in many colors and patterns.
Variety of blankets
In addition to duvets, most people use a combination of other blankets on their beds such as quilts, coverlets and throws. These come in many fabrics and weights to suit various climates and seasons.
Why do people purchase sheets and bedding?
To refresh or decorate a room
Besides replacing old bedding that is worn out or damaged, many people purchase bed sheets and luxury bedding as an affordable way to update a room's decor.
To improve sleep
People who struggle with insomnia or other sleep difficulties may purchase new, luxury bed sheets and bedding to improve their quality of sleep. Inviting beds with soft, warm blankets can help people fall and stay asleep.
To give as a wedding gift
High-quality bed sheets and bedding are popular choices for wedding gifts.
To give as a graduation or housewarming gift
New bedding is a welcome gift for recent college graduates or others who are moving into a new home.
As a holiday or birthday gift
Bed sheets, quilts, throws and other bedding make great gifts during the holidays or on birthdays. They can even be customized with a monogram.
Thank you, you have successfully subscribed to our newsletter!
We value your privacy. Unsubscribe easily.
Bed sheets and luxury bedding expert reviews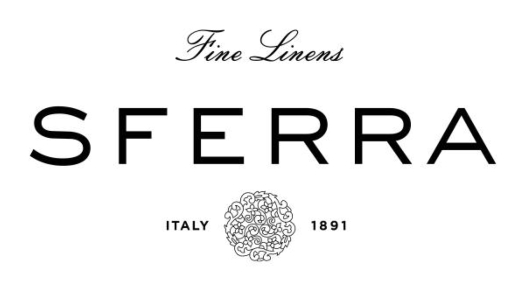 Sferra Fine Linens is a luxury home goods company that has been in business for over 125 years. The founder of Sferra emigrated to America from Italy in 1891 and began selling traditional handmade lace across the East Coast. Today, Sferra Fine Linens offers a wide range of products including bedding, bath, tableware and decor.
Luxury fabrics: Sferra uses the highest-quality Italian fabrics and linen construction methods, including long and extra-long staple cotton, piece-dyed percale, sateen appliques and more.
Hotel collections: Sferra offers a hotel collection including linens, blankets, comforters, pillows, throws, bathrobes and more. These are made from fine-quality, thick fabrics in classic white styling to mimic the bedding of five-star hotels.
Harder-to-find sizes: Sferra makes sheets and pillowcases in sizes that may be hard to find among standard retailers, including continental and boudoir sized pillowcases and Twin XL and California King sheets as well as standard sizes like Twin, Queen and King.
Classic styling: Sferra is known for its classic color palette and European-inspired styling. In addition to crisp, classic white, it offers linens in neutral and earth tones for a classic yet modern aesthetic.
"Shop the look" website feature: For those who may want help putting together a cohesive bedding style, Sferra's website offers pre-styled beds for inspiration and the ability to purchase each piece of a given bed look.
Best for: people who want luxury bedding.

Brooklinen is an e-commerce company that manufactures and sells sheets, comforters and pillows. A husband and wife team launched Brooklinen in 2014 as a Kickstarter campaign designed to offer luxury bedding direct to consumers at affordable prices.
Read More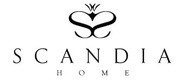 Scandia Home began in 1971 as World Wide Bedding, a catalog bedding retailer. Rebranded as Scandia Home in 2010, it is now best known for its down comforters and pillows. It offers bed sheets, luxury bedding, fine linens and other products through independent retailers, home decorators, online and at two retail locations in California.
Read More

Cariloha is a textile retailer that specializes in products made from bamboo. Founded in 2007, it offers bedding, clothing, home goods and accessories and has more than 50 retail stores in 16 countries. Its bedding consists of mattresses, bed sheets, pillows, comforters, blankets and baby blankets all made from viscose bamboo.
Environmentally friendly: All of Cariloha's products are made from bamboo viscose, which is one of the most sustainable fabric crops. Bamboo plants mature quickly, require no irrigation and are grown without the use of pesticides or chemicals.
Cool material: Bamboo has been shown to keep people 3 percent cooler than cotton, so bamboo sheets and bedding are a great choice for those who live in a warm climate or like to be cool while sleeping.
Bed sheet options: Cariloha offers two lines of bed sheets, Classic and Resort. The Classic line offers a 230-thread count and twill weave, while the Resort line has a 320-thread count with a sateen weave.
Lifetime guarantee: Cariloha offers a limited lifetime guarantee on all of its products. The company will replace any defective product.
Blanket options: Cariloha offers both blankets and duvet comforters in viscose bamboo. The blankets are available in several colors in Queen and King sizes.
Best for: environmentally-conscious shoppers.

Malouf is a Logan, Utah-based multinational bedding company. Founded by a husband and wife team in 2004, Malouf's goal is to offer luxury quality bedding at affordable prices. The company offers pillows, linens, mattress protectors, bed frames and mattress toppers online and in five showroom locations across the United States.
International sourcing: Malouf prides itself on sourcing the highest quality linens and materials from countries like France, Italy, Portugal and Egypt.
Bed sheet options: Malouf offers several options for bed sheets including brushed microfiber, cotton blends, rayon from bamboo, Tencel®, flannel and more. The sheet sets range from around $90 to $600 per Queen-sized set.
Z Pillows: Malouf has created a line of pillows with unique features including zoned microfiber with more or less density in different regions of the pillow to provide localized support for the head and neck and temperature regulation. Other pillows feature a removable gel core, gelled microfiber and more.
Sleep Tite protectors: Malouf sells a selection of mattress protectors, box spring protectors, mattress bags and pillow protectors in a variety of fabrics. Its Queen-sized mattress protectors range from around $120 to $280.
Isolus toppers: Malouf's mattress toppers are available in several types including memory foam, down alternative, liquid gel and latex foam. They range in price from about $210 to $450 for a Queen-sized topper.
Best for: people who want high-quality bedding for themselves or to give as a gift.

Sheex® is a bedding and clothing company that offers products made from a high performance material. It was founded in 2007 after two basketball coaches realized that the material in athletic wear would be ideal for use in bedding, especially sheets. The founders developed a material blend of 87 percent polyester microfiber and 13 percent spandex. Sheex offers performance bedding as well as loungewear and sleepwear made from their proprietary materials.
Temperature regulation: Sheex bed sheets are designed to breathe better than cotton sheets, making them a great choice for warmer climates. They also wick moisture, which creates a cooling sensation as the moisture evaporates.
Deep pockets: Sheex bed sheets contain spandex and stretch to fit most mattresses, including those that require deep pocket sheets.
Soft fabric: The microfiber bedding is smooth and thin and feels silky smooth against the skin. Because of the structure of the threads, it retains its softness after repeated washings.
Other material options: In addition to products made from its signature microfiber blend fabric, Sheex offers cotton, cotton blend, bamboo and other materials, all designed to provide temperature regulation at night.
Other bedding products: In addition to its signature bed sheets, Sheex offers pillowcases, duvet covers, blankets and comforters that use the same performance materials.
Best for: people who sweat at night or live in a warm climate.

Parachute is a luxury bedding and home goods company headquartered in Venice Beach, California. It was founded in 2014 to provide affordable luxury bedding similar to what is used in European five-star hotels. Products are available for purchase online or at their Venice Beach showroom.
Sheet options: Parachute offers bed sheets made from linen and Egyptian cotton in percale and sateen finishes. They can be purchased in standard and Venice sets. A standard set includes a fitted sheet and two pillowcases and starts at $89, and a Venice set contains a fitted sheet, two pillowcases and a duvet cover and starts at $219.
Other bedding: In addition to bed sheets, Parachute offers duvet covers, shams, quilts, throws, decorative pillows and other home goods including towels, bath robes, curtains and shower curtains.
Modernist aesthetic: Parachute's minimalistic, modern aesthetic is evocative of its Venice Beach headquarters. Its bedding is available in neutral and earth toned fabrics.
Oeko-Tex certified: Parachute's bedding is certified by Oeko-Tex, ensuring it meets environmental protection standards and does not contain chemicals known to be hazardous to humans.
Responsible Down Standard: Parachute works with manufacturers who adhere to the Responsible Down Standard, which prohibits live-harvesting down and force-feeding birds.
Best for: eco-conscious people who want luxury bedding.

Schweitzer Linen is a home goods company that specializes in bedding. Founded in Manhattan, New York over 40 years ago, Schweitzer Linen became a household name when it launched its catalog in the early 1990s. In 1999, it launched its e-commerce website and today offers homegoods for the bedroom, bathroom, dining room and more, along with a line of women's clothing.
Bed sheet quality: Schweitzer Linen offers a large selection of cotton and linen bed sheets ranging from 200 to 1175 thread count, many of which are exclusively sold by Schweitzer. They offer all sizes as well as custom sizes for extra-long, deep or wide sheets for beds, sofa beds and yachts.
Comforters: Schweitzer Linens offers a large selection of comforters, including wool-, Comforel®-, silk-, down- and cotton-filled comforters with cotton, silk and damask fabrics. These come in a variety of weights to fit many seasons and regions.
Design motifs: Many luxury sheet companies only offer solid colors, but Schweitzer's bed sheets come in an array of colors and designs to fit many design aesthetics. Its lace, floral and monogram motifs fit many designs including French cottage, Southern lowcountry and modern minimalist.
Customizeable: Many of Schweitzer Linen's product lines can be customized to fit your color scheme or style. Customers can add a monogram to most linens or completely design duvet covers, sheets and shams, including embroidery designs, colors, edging and stitches and more.
Simple shopping: Schweitzer Linen allows customers to shop by design or by individual bedding item. It is simple to select a matching set or mix and match to create your own.
Best for: people who want high quality, traditionally designed linens.

The Ritz-Carlton is a chain of 91 luxury hotels owned by Marriott International. It offers its bedding and other home goods for sale at The Ritz-Carlton Shops website. Customers can select linens, pillows, duvets, featherbeds, mattress pads, throws and more and even purchase an entire mattress and boxspring set to mimic the experience of sleeping in a five-star hotel. The Ritz-Carlton Shops website also offers bath products, fragrance, decor and gifts.
Bed sheet options: Tuxedo Stripe sheets feature white, 400 thread count Egyptian cotton and start at $85 for a single flat sheet. A Classic White sheet set features 300 count Egyptian sateen cotton and starts at $259 for a set of two pillow cases, one flat and one fitted sheet. Serenity Spa sheets are made of white, cream or gray microfiber twill and come in a set of one flat sheet, one fitted sheet and two pillowcases.
Luxury duvets: Customers can choose between the classic The Ritz-Carlton Duvet, a down duvet or a down-alternative duvet. Each of these options is considered hypoallergenic.
The Ritz-Carlton Pillow: The signature pillows of the luxury hotel are available for purchase in Standard, Queen and King sizes. They are filled with down and Lyocell (a cellulose product) and have a 100 percent cotton, down-proof cover that renders them virtually allergen-free even for people who suffer from down allergies.
Stearns & Foster mattress: The Ritz-Carlton Bed, comprised of a memory-gel infused mattress and box spring topped with wool and silk fabric, is available for purchase in Twin, Full, Queen, King and California King. The mattress is made by luxury manufacturer Stearns & Foster exclusively for The Ritz-Carlton.
Complete bed and bedding set: You can purchase an entire bedding set including a mattress and box spring, a featherbed and protector, four pillows with protectors and pillowcases, a duvet and cover, one flat sheet and one fitted sheet.
Best for: people who want a classic luxury bed.

Hilton Hotels and Resorts is one of the largest hotel chains in the world, with over 570 locations. The company offers its complete bedding collection, including mattresses, linens, pillows and more for purchase through its website, Hilton to Home.
Bed sheet options: Hilton to Home offers two choices for bed sheets. The Hotel Stripe sheets are a white cotton blend with 250 thread count sateen. The Cotton Stripe sheets are a white 300 thread count sateen made from Egyptian cotton.
Pillows: Enjoy fluffy hotel pillows with Hilton to Home's pillow options. Choose between down alternative, feather and down or down filling; all feature a cotton cover to render them allergen-free. Prices range from $49 to $219.
Mattress toppers: Hilton to Home offers mattress toppers to make your mattress more luxurious. Choose from a mattress pad filled with polyester or a featherbed with cotton cover.
Bedding sets: Rather than buying individual pieces, you can purchase an entire set for convenience and cost savings. Choose between Cotton Stripe (a cotton blend) and Hotel Stripe (100 percent cotton) sets which include a mattress pad, down comforter, feather and down pillows with protectors and a full bed sheet set starting at around $1,400.
Mattress and box spring: Enjoy the entire luxury hotel bed at your home with the mattress and box spring used in Hilton Hotels and Resorts. Purchase a mattress, box spring and metal bed frame starting at around $1,450.
Best for: people who want a classic luxury bed.
Compare Reviews for Bed Sheets and Luxury Bedding Brands

Parachute
Read Expert Review

Parachute is a luxury bedding company headquartered in Venice Beach, California. It was founded in 2014 and offers bed sheets, pillowcases, quilts and more. Sheet sets start at $89 and include a fitted sheet and two pillowcases.

Schweitzer Linen
Read Expert Review

Schweitzer Linen is a traditional linens company that offers bed linens, blankets, pillows, quilts and more. Its cotton sheets start at $140 for a single fitted sheet or around $390 for a set of one flat, one fitted and one sham.

Sferra Fine Linens
Read Expert Review

Sferra Fine Linens is a bedding company in business for over 125 years. It specializes in luxury sheets and blankets and also offers rugs, table linens and more. Sferra products are sold at independent retailers and online.

Sheex
Read Expert Review

Sheex® is a performance bedding and sleepwear company with products made from a patented microfiber blend material. Founded in 2007, Sheex products are available for purchase online. Sheex performance sheet sets start at $159.

The Ritz-Carlton
Read Expert Review

The luxury hotel The Ritz-Carlton offers its bedding for purchase online, including bed linens as well as mattresses and box springs. Bed sheets start at $199 for a set of one fitted and one flat sheet and two pillowcases.
Disclaimer
Information in this guide is general in nature and is intended for informational purposes only; it is not legal, health, investment or tax advice. ConsumerAffairs.com makes no representation as to the accuracy of the information provided and assumes no liability for any damages or loss arising from its use.
Thank you
Keep an eye on your inbox, the latest consumer news is on its way!