Best Safe Companies
At first glance, finding the right safe seems to be relatively straightforward. Choose a safe big enough to store your valuables, and install it in your home or office. However, you also should think about features it has, its interior layout, fireproofing and safety rating.
Understanding these and other options can help you find the right safe for you. Think about what you're trying to store and how often you'll need to access these items to choose the best features for your needs. This guide can help you figure out which features are best for protecting the items important to you.

Compare Reviews for Top Safe Companies

SentrySafe
Read 48 Reviews

SentrySafe has been a trusted brand of security and storage solutions since 1930. SentrySafe specializes in fire-resistant safes, and its products are sold online and in retailers around the world.

American Security
Read Expert Review

American Security, or AMSEC, has been manufacturing safes and security solutions since 1940. AMSEC safes are available worldwide, and their products include gun safes, vault doors and several safes for homes and businesses.

Barska
Read Expert Review

Though it's best known for its optic equipment, Barska also makes and sells safes. Barska's safes are made for home or office use, and their models include lockers, wall safes, diversion safes, firearm vaults and more.

BrownSafe.com
Read Expert Review

Brown Safe has been manufacturing hand-crafted luxury safes since 1980. Their products include fully customizable watch and gem safes, tactical weapons lockers, government grade safes and vault doors.

FireKing
Read Expert Review

FireKing Security Group sells several different office and video security products, including safes. FireKing offers deposit safes and bill validating safes for business use as well as models for residences.

Fort Knox Vaults
Read Expert Review

Fort Knox Vaults are American-made handcrafted safes. These safes are custom-built to your specifications; you can choose your color, steel grade, fire resistance and interior. Each safe comes with lifetime warranty.

Hamilton Safe
Read Expert Review

Hamilton is a brand of American-made security products, audio visual equipment and money handling equipment. Hamilton Safe manufactures high security safes and lockers for businesses, institutions and consumers.

Liberty Safe
Read Expert Review

Liberty Safe is one of the largest safe manufacturers in the United States. Their Centurion, Liberty and National Security series are just some examples of Liberty Safe's extensive line of home security products.

SILO
Read Expert Review

SILO develops hi-tech security products that blend smart technology and minimalist designs. The SILO safe integrates its alert system with a mobile app to notify you in case it detects an intruder. It is currently in development.

Vault Pro USA
Read Expert Review

Vault Pro is a veteran-owned American manufacturer of gun safes, safe rooms, vault doors and storm shelters. With a robust selection of gun safes and vaults, Vault Pro can help you find the right security storage solution.
Thank you, you have successfully subscribed to our newsletter!
We value your privacy. Unsubscribe easily.
How to choose a safe
What size safe do I need?
Size will be your first consideration when choosing a safe. Measure the space where you want to put the safe. Also measure (or at least estimate) the size of the items you want to store. Here are some standard sizes.
Small safes: Small safes are mostly used to store documents and smaller items. They are built for easy access and can sit on the top of a desk or shelf; usually these safes are about the size of a hotel safe. They generally have a capacity of 1-2 cubic feet to hold jewelry, a handgun, cash or documents.
Medium safes: Safes that stand about waist height are usually put in the medium category. They generally have a capacity of around 3 cubic feet. These are suited for a few firearms, cash, jewelry or documents.
Full-size safes: Full-size safes and vaults can be as tall as a person. They can have a capacity of up to 6 cubic feet, and they are ideal for storing firearms and other larger valuables.
Vault rooms: You can turn an entire room into a vault by securing it with a vault door. These are best for large collections of firearms, jewels, art or other large valuables. Vault rooms also make great panic rooms in the event of a home invasion.
What types of lock options are there?
Deciding on a type of lock is more a matter of preference than necessity. When choosing a lock system, think about convenience and how quickly or frequently you want to access the safe's contents.
Lock and key: Lockboxes can be opened with a simple lock and key. These are great for quick access, but they are the easiest locks to break. These are best for temporary storage of low-value items or small amounts of cash.
Combination: Most safes are secured with combination locks. You set the combination yourself and enter it with a dial or keypad. Keypads are usually the more expensive options, but they are easier to use. Guns, jewels, large amounts of cash or other valuables will be safe behind a combination lock.
Biometrics: Biometrics will only open when they detect your fingerprint. These locks are expensive, but they are among the most secure. Biometrics help you access the safe's contents quickly, making them a smart choice for temporary storage when you transfer contents from one secure location to another. Biometrics are also good for accessing stored weapons quickly for home defense.
What is a burglary rating?
Safes are rated according to their ability to deter burglars. The Underwriters Laboratories (UL) are commonly accepted as the industry standard for testers. The safe's manufacturer will list its UL test rating according to the following criteria:
Class B: Class B safes generally have walls that are at least 0.25 inches thick. The safe door must be 0.5 inches thick. These safes can deter burglars, but they will not hold up against high-grade burglary tools like drills and crowbars.
Class C: Class C safes must have walls with a thickness of at least 0.5 inches. Their doors' thickness must measure at least 1 inch. Class C safes are more secure than class B safes, but they can still be penetrated with the right tools given enough time.
Class E: A safe with a class E rating has walls measuring at least 1 inch thick. Its door must be 1.5 inches thick. A class E safe is the most secure rating for standard safes, able to withstand extended pressure from burglary tools.
Other burglary deterrents: You can customize some security safes and vault doors with extra safety features. Heavy gauge steel can improve vault thickness; the lower the gauge number, the thicker the steel is. You can also buy burglary seals that minimize the space between the door and the safe wall to make it less vulnerable to crowbars and other prying tools.
What is a fire rating?
One of the most important reasons to own a safe is to keep its contents secure in case of a fire. The safe's manufacturer or seller will list its fire rating based on how much heat it can withstand for an extended period of time. For example, a safe with a 350 2-hour rating means that its internal temperature will not exceed 350 degrees for 2 hours when exposed to fire.
Temperature: Most safes are tested under conditions that range from 1,000-1,400 degrees Fahrenheit. The higher the temperature, the more resistant the safe will be.
Time: Most safes last somewhere between 30 minutes to 1.5 hours when exposed to heat. Specialty security safes can last up to two hours during tests.
What sort of accessories can I add to my safe?
What will really make a safe worth your money is making sure it fits your needs. Here are some popular additions that you can purchase to customize your safe.
Gun racks: One of the most common additions to a safe is a gun rack. Gun racks come in several different types, from full racks for rifles and shotguns to hanging holsters for handguns.
Drawers and shelves: You can customize your interior with drawers and shelves to maximize your storage space.
Lights: You can add LED lights to your safes so you can see its contents if you store the safe in a place with poor lighting.
Alarms: You can install an alarm on some safes that alerts you if it detects tampering.
Power outlets: If you need to add lamps, dehumidifiers, alarms or any other device that requires power to your safe, you can install a power outlet.
What are smart safe features?
Safe manufacturers are implementing new smart features that allow you to access information about your safe's contents or receive security alerts. Smart safes are fairly new, and many new features and safes are in development.
Mobile app alerts: The most common use for smart safes is to send alerts in case of a break-in. Smart safes work with mobile apps to notify you if they detect tampering.
GPS tracking: A smart safe allows you to monitor its position anywhere in the world. You can use your phone and its GPS to track it in case it gets stolen.
Cash data storage: If you're using a safe for cash management, a smart safe can record your financial information. It will encrypt this information and store it in the cloud for easy access.
Can I get my safe delivered?
When you're buying a safe, you're likely making your purchase at a gun or trade show, at a store with a showroom or online. If you buy from a store or show, you may be responsible for transportation. However, some stores (and all online retailers) will offer to deliver your safe.
Regular shipping: If you order online, you will have to pay a shipping fee. Shipping is calculated by weight, and any safe that weighs over 150 pounds will need to be shipped via freight, which can delay delivery. Shipping prices vary among sellers, but some retailers waive shipping fees entirely.
White glove delivery service: Some vendors offer optional white glove delivery service. For an extra fee of about $90-150 (depending on the seller), professionals will deliver your safe and install it. Restrictions like ground floor only delivery may apply.
Types of safes
Standard safes
Standard safes come in all sizes. Small desk safes and full-size lockers can hold as much or as little as you need.
Gun safes
Some safes are made specifically for gun storage. These safes have interior gun racks and shelves for ammunition. You can also find smaller handgun safes designed to open quickly in case you need your gun for defense.
Jewelry safes
Jewelry safes contain several drawers, a door-mounted mirror, automatic watch winders, hangers and anything else you may need. These safes are generally smaller than full-sized vaults.
Vault rooms
You can turn a room in your house into a safe room by securing it with a vault door. These rooms are best if you need to secure large collections or if you want to create a panic room.
Hidden safes
You can purchase safes you install into your wall or floor. These safes are easy to conceal, though they do not hold as much as full-size safes. You can also purchase decoy safes, which are small lockboxes disguised as books or paintings.
Cash management
Cash management safes count and verify money as you insert it into the safe. These safes keep track of your money so you don't have to count it by hand.
Deposit safes
Deposit safes have an opening at the top for you to drop cash or documents. These safes are ideal for clients or customers making drop offs or deposits to your business.
Smart safes
Smart safes connect with your smartphone to help you monitor your safe from anywhere. A smart safe will send you alerts if it detects tampering.
Who needs a safe?
Anyone with valuables
Most people have valuables that they want to keep safe. If you want extra protection from thieves or disasters like fire, you can get a safe for added security.
Gun collectors
Whether you are a casual firearm user or an avid collector, you need a space to store them. A gun safe or locker can keep your firearms locked away to protect them from misuse.
Businesses needing cash management
Bill authentication safes can help you keep track of your cash flow. These safes record your deposits, making accounting far easier.
Businesses involving sensitive documents
Keep your or your clients' documents secure by storing them in a safe. A safe can keep sensitive documents, both paper documents and those stored on physical computer drives, protected from burglaries or fires.
Pharmacies
Pharmacies contain a lot of medicine that needs to be kept secure for liability reasons. Some companies make safes specifically catering to pharmacies for this reason.
Banks
Some safe companies make products specifically suited for banks. These include extra thick safe and vault doors.
Company reviews

SentrySafe started manufacturing safes in 1930. Now, the company sells fire-resistant safes and secure storage solutions around the world. SentrySafe is owned by the The Master Lock Company.
Read More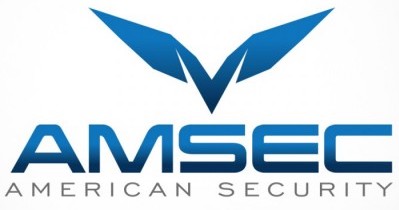 American Security Products, or AMSEC, has been manufacturing and selling safes to customers and businesses around the world since the 1940s. In addition to standard safes, AMSEC products include floor safes, gun safes, residential locks and more.
AMSEC Cash Wizard: The AMSEC Cash Wizard is a smart safe that counts cash as you deposit it. It also compiles data reports based on the cash you collect and your custom settings. It can store data securely in the cloud and keeps data encrypted.
Vault doors: AMSEC sells vault doors you can install in your home or business. Most doors are about 2 inches thick, and you have several different options for dial or keypad locks. Both in-swing and out-swing doors are available.
Gun safes: AMSEC sells numerous models of gun safes. From handgun safes to full-sized gun storage safes, AMSEC has several options to protect your firearms.
Wall and floor safes: If you are concerned about space, you can purchase an AMSEC wall or floor safe. These safes fit into your wall or floor, and, though they are not as large as other safes, they are easier to hide.
High security safes: AMSEC's high security safes are built for business and banks with 3-inch thick plate walls and 6-inch thick doors. These safes are made of high density materials and can withstand up to 12,000 psi.
Best for: individuals and business looking for vault doors or gun, burglary, fire, high security or smart safes.

Fort Knox uses American materials to handcraft custom vaults for consumers and businesses. Fort Knox's line of vaults and vault doors come with a lifetime warranty, and each vault comes with one of the highest fire protection ratings in the industry.
Custom vaults: Each vault from Fort Knox is custom built to your specifications. You can add gun racks, shelves, drawers, power outlets and even smaller safes to your vault. You can also choose the exterior color to match your home decor or upgrade the steel type to make it more durable and secure.
Steel upgrades: You can upgrade most of Fort Knox's vaults with ArmaKnox AR 500 steel or 10-gauge stainless steel. ArmaKnox AR 500 steel is three times harder than regular steel and is able to withstand up to three shots from a .44 magnum pistol.
Inferno Shield: Fort Knox vaults have some of the highest fire ratings in the industry. The Inferno Shield is a blend of hydrogen fireboard that lines the interior of each vault, creating a double seal to protect your valuables from fire damage. You can choose between 90- or 120-minute Inferno Shields.
Vault doors: Fort Knox vault doors help you build a customized, walk-in security room in your home or business. Each door locks with a total of 24 locking bolts along the side and in the corners. They are available in both in- and out-swing models.
Lifetime warranty: Fort Knox offers a comprehensive lifetime warranty on its safes and other products. This warranty covers locks, interiors, handles, bolts and any other part of the safe.
Best for: people or businesses that need to keep valuables in vaults or behind vault doors.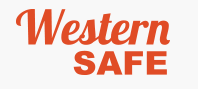 Western Safe & Vault Co. has been selling safes and vaults in San Diego since 1945. The company has provided secure storage solutions for San Diego residents as well as several banks, law enforcement agencies and businesses. Western Safes now ships its products all over the country.
Discount prices: Western Safe sells most of its safes at marked down prices, and sales rotate regularly. Western Safe is also one of the few retailers that sells used safes at discount prices. Used stock changes quickly, so check with the store to see what they have available.
Low price guarantee: Western Safe will beat any price on their safes to make sure you get the best deal. Show a sales associate proof of a cheaper price, including prices at trade shows, and they will offer a lower one, guaranteed.
Gun safe selection: Western Safe's BF, NS, FV and TF series are fire-resistant gun lockers that come in a variety of sizes and models. Western Safe also sells small gun safes that allow you store your handguns and home defense weapons safely.
Wall and floor safes: Western Safe sells numerous models of fire and burglary safes for use in your home. These include floor and wall safes.
Business safes: Western Safe sells AmVault high security safes, which are commonly used in businesses and banks. Western Safe also sells American security and Valuegaurd depository safes to businesses that need to store a lot of cash.
Best for: consumers and businesses looking for quality safes at discount prices.

Brown Safe is a family-owned manufacturer of high-end safes and vaults. Each safe is handcrafted to ensure workmanship and attention to detail. Brown Safe manufactures vault doors, tactical gun safes and various luxury safes for gems and watches.
Gem and watch safes: Brown's Gem series of safes have drawers with several customizable options for storing jewelry. Brown's Man Safe and Chronos series are luxury watch safes that have a number of automated watch winders that you can set to your specifications.
Estate series: The Estate series is Brown's most customizable safe. Drawers, lights, mirrors, watch winders and more can be added to these safes to build the vault you want. You can customize the exterior color and locking mechanism as well.
Government safes: Brown has a series of safes and vault doors that can keep sensitive materials behind government-level security locks. Each GSA safe from Brown passes government inspection for official security clearance.
Custom vault rooms: Brown experts can help you design your ideal vault room. You'll have the option to choose between standard and round vault doors. Each door can be customized with your choice of finish, steel grade and locking mechanism.
50 year warranty: Every Brown Safe product comes with a 50 year comprehensive warranty. This warranty covers every part of the safe: exterior, interior, gears, bolts and the rest.
Best for: people looking for luxury safes and government-grade security safes.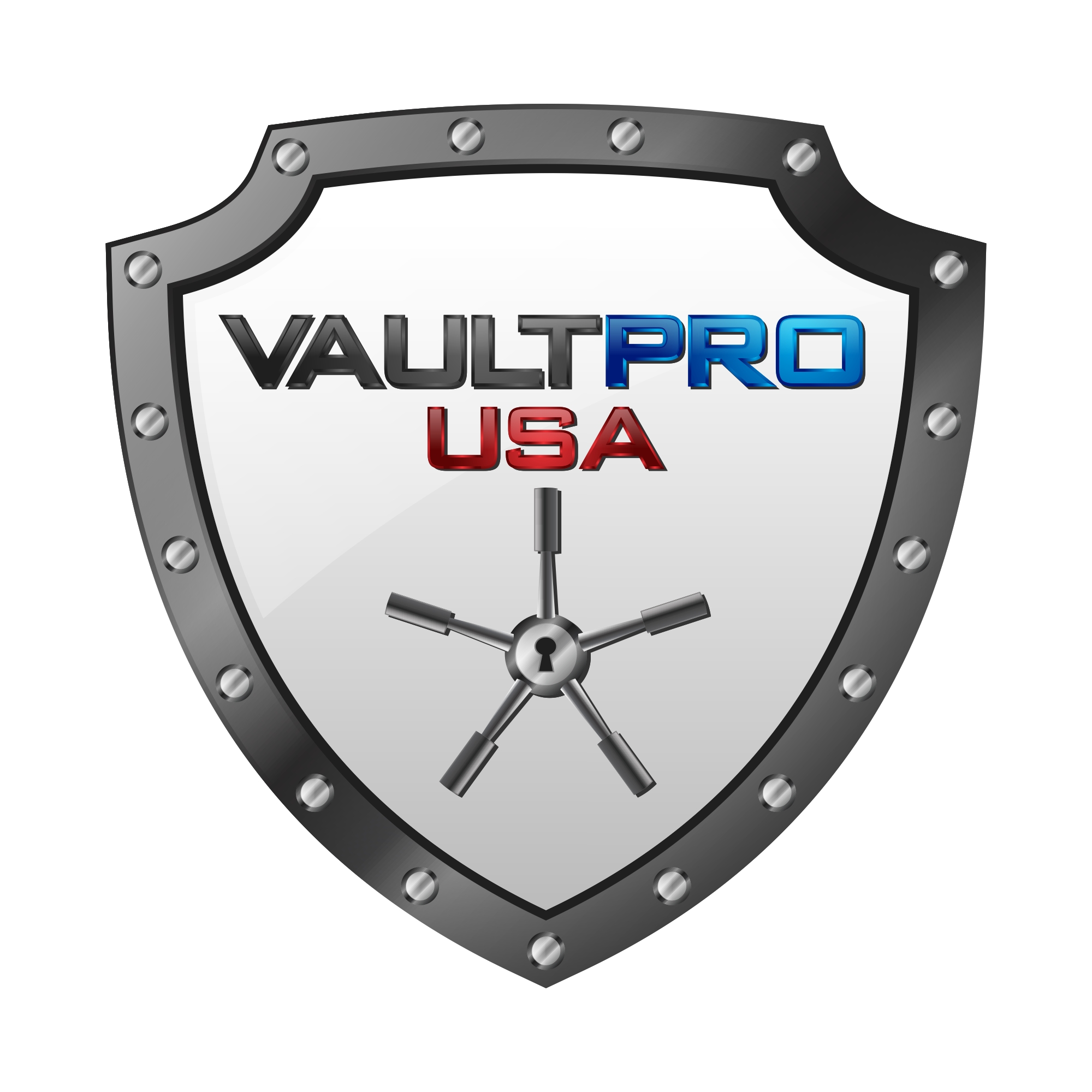 Vault Pro is a manufacturer of safes, vault doors, safe rooms and storm shelters. Vault Pro products are all made in the United States, and each safe is fire- and tool-resistant to protect against both fire damage and burglary. Vault Pro is a veteran-owned company.
Eagle series: The Eagle series of Vault Pro safes are the company's most popular line. These burglary- and fire-resistant safes are custom made to your specifications.
Specialty gun safes: Vault Pro's Monster Safe has three different sections to store firearms, each locked behind a separate door. If you want a walk-in gun closet, Vault Pro's Second Amendment gun rooms can store an entire gun collection and any other valuables you want to secure.
Custom display case: If you have a gun collection or other valuable you want to display, Vault Pro can protect them with a see-through display space. These safes keep your items behind glass that can resist both fire and ballistics.
Storm shelters: Vault Pro can help you build a custom storm shelter to keep you safe in severe weather. You can outfit these modular shelters with shelves, electrical outlets, built-in seats and more. Each one is built to FEMA standards.
Vault doors and safe rooms: Vault Pro's vault doors can turn any room in your home into a safe room. Every Vault Pro Step System door comes with a free digital lock upgrade, and you can get 50 percent off when you add an escape hatch to your safe room.
Best for: consumers looking for a gun safe, safe room or storm shelter.

Hamilton has been manufacturing safes, audio visual products, security systems and pneumatic tube systems since 1967. Hamilton Safe is the wing of the Hamilton brand dedicated to safes, security boxes and lockers. All Hamilton products are made in the United States.
Custom steel safes: Hamilton Safess makes steel plate safes to your specifications. Experts craft each safe to fit your storage needs. You can choose dimensions, interior layouts and alarm devices.
Custom lockers: Hamilton Safe can build a custom locker for you or your business. These are modular pieces that fit together in any arrangement you want. You can choose whether you want your locker to be made of steel, heavy gauge stainless steel or aluminum.
Composite safes: Hamilton's composite safe are made of a composite material instead of plate steel. They are made of thin steel forms that are filled with high performance aggregate compounds. Choose between a 2-inch or 4-inch thick composite.
High security safes: Hamilton's TR/TL30 and TR/TL30-X6 are high security safes that passed tests against rigorous fire and burglary tests. These safes are built for banks, credit unions, jewelers and pharmacies.
Cash management safes: Hamilton's cash management safes automate your cash processing. These cash deposit boxes count your cash as it is deposited.
Best for: businesses and institutions that need high security safes.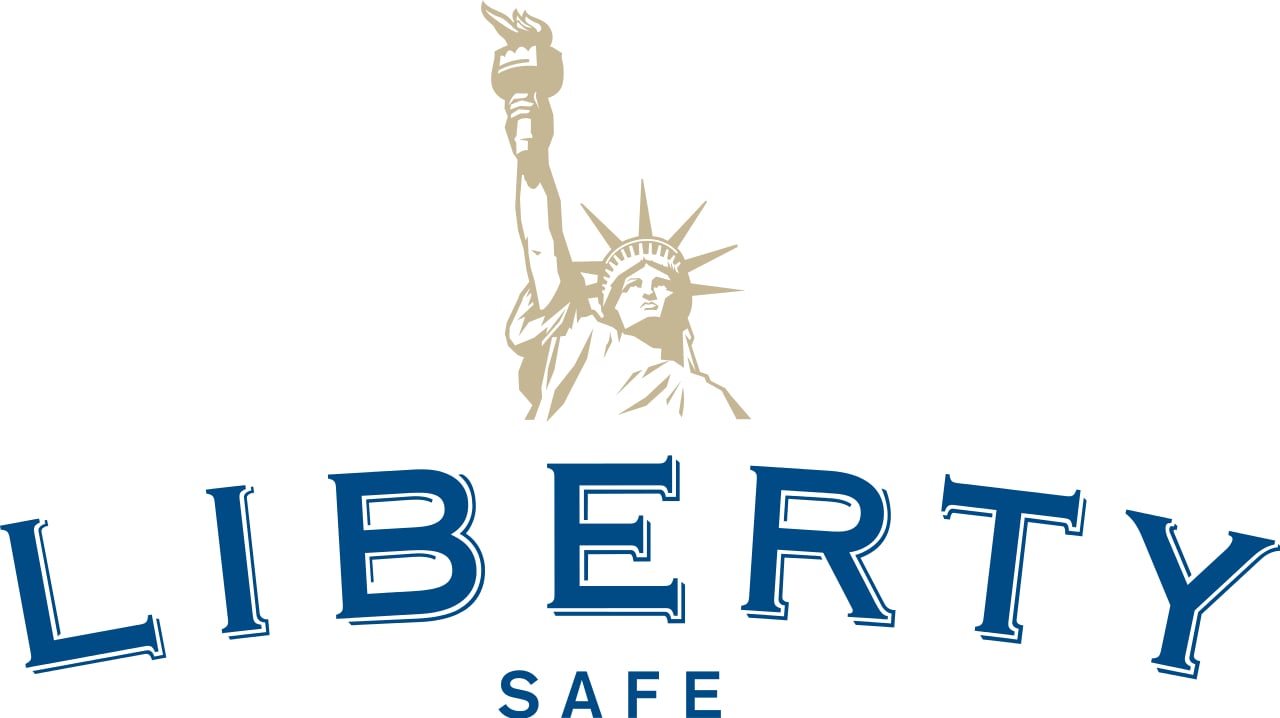 Liberty Safe and Security Products, Inc. started selling full-size residential safes 1988. Now, Liberty offers a broad range of home, gun, office and commercial safes. Liberty operates through a nationwide network of dealers and retail outlets that provide expert sales and services.
Liberty series: Liberty Safe's standard line of safes includes the Centurion, Revere, Colonial Franklin, Lincoln and Presidential models. These models vary in style, size and fire rating. The smallest is the Centurion, and the largest is the Presidential.
Other series: Liberty's National series are plate steel safes that offer burglary- and fire-resistance in a classic design. Fatboy models are extra-large vaults for storing valuables of any size or quantities. Lastly, the Colt is a limited edition, feature-rich safe with customizable interiors.
Specialty safes: Liberty also sells specialty safes like tactical weapons vaults, doors for vault rooms, handgun safes and ammo safes.
Find your safe: By answering a few questions about what you want to store and your security preferences, you can get safe recommendations from Liberty. You can get up to eight recommendations and choose your best match.
Accessories: You can outfit any Liberty safe with gun racks, jewelry drawers, tampering alarms, LED lights, dehumidifiers, biometric locks and more.
Best for: gun collectors and customers who need residential safes.

Barska is a sports optics company that primarily sells scopes, binoculars and telescopes, but it also sells security devices. Barska's safes, vaults and lockboxes are built for home security. Barska's headquarters are in Pomona, California.
BioSecure: Barska sells several models of biometric safes. These BioSecure safes will only open with an accurate scan of your thumbprint. BioSecure safes are available in several different models, including desk safes, lockers, full size safes and more.
Depository safes: Barska's depository safes are steel deposit boxes ideal for short-term cash storage. These safes make deposits easy, and the contents are only accessible by typing in the keypad codes.
Firearm safes: Barska sells a number of firearm safes, from quick access biometric rifle lockers to small handgun safes. You can customize the interior of these lockers, and most can resist fires of 1,200-11,400 degrees for up to 40 minutes.
Diversion safes: Barska sells a number of diversion safes. These safes are small lockboxes designed to look like books or framed pictures to deter burglars.
White glove shipping: For an extra $150, you can purchase white glove delivery for your safes. A delivery team of two people will unpack the safe and place it in your home for you. White glove service is only available for ground floor deliveries in certain states.
Best for: consumers looking for residential or office safes.

FireKing Security Group has been providing security solutions to people and businesses since 1951. FireKing's network of distributors and installers help people integrate security systems and install safes in homes and offices.
Bill validating safes: FireKing sells several models of bill validating safes that scan money as you insert it. The Summit and Ascent series have built-in reporting and auditing systems to keep you informed about how much cash goes in and comes out of the safe.
Mailbox and deposit safes: If your business receives deposits or sensitive documents, FireKing's deposit slot and mail box drop safes will keep your information secure. You can insert your deposits into the slot, and the contents will remain undisturbed and secure until you open the safe.
Fire and security safes: FireKing's fire and security safes are made of steel composites to resist fire and burglary tools. Doors are made of 1-inch thick steel, and these safes can withstand fire damage for 60 minutes.
Fingerprint safe: FireKing's BIO2914 is a biometric safe that opens when it detects the owner's fingerprints. It is a small safe built for home or office use.
Installation service: FireKing will install safes for you or your business. Experts will also train you and your employees to use more complicated equipment like bill validating safes.
Best for: businesses and offices that need safes for sensitive materials and cash.

SILO Inc. designs security products that integrate new technology and smart capabilities. Its current development project is the SILO Safe. SILO's safes use a combination of sensors, biometrics and real-time notifications to alert you in case of an emergency. The SILO safe is currently available for preorder. Join their waitlist from their website to receive updates.
Minimalist design: The SILO safe has a sleek, simple design that looks stylish. It is a carbon steel frame with LED lights on the side.
Biometrics: You can program the SILO safe to open only when it senses your fingerprints. It is one of the most sophisticated authentication systems in development.
Camera and alarm system: If the SILO safe detects any tampering, it will sound an alarm. Its camera will record the intruder and send video directly to your mobile device.
Smart technology: SILO fully integrates with your smart devices. It has GPS tracking to let you know where it is at all times, and it sends you mobile alerts in case someone tampers with it.
Physical and electronic protection: The SILO safe has anti-pry locks that form a carbon steel seal along the safe's door. It also has an interior faraday cage to protect it from electromagnetic pulses that would short out its electronics.
Best for: people who want a stylish, technologically integrated safe.
Compare Reviews for Top Safe Companies

Western Safe
Read Expert Review

Western Safe & Vault Co. is a safe and vault retailer located in San Diego. The company carries several name brand safes at discount prices, and they will ship their inventory anywhere in the United States.
Disclaimer
Information in this guide is general in nature and is intended for informational purposes only; it is not legal, health, investment or tax advice. ConsumerAffairs.com makes no representation as to the accuracy of the information provided and assumes no liability for any damages or loss arising from its use.
Thank you
Keep an eye on your inbox, the latest consumer news is on its way!