Best Pest Control in Tulsa, OK


Written by
When choosing a Tulsa pest control company, look for one with the proper licenses, insurance, service guarantees and positive customer reviews. Be sure to ask about contract requirements, eco-friendly products and available discounts as well.
Why trust ConsumerAffairs?
Our recommendations are based on what reviewers say.
4,350,951 reviews on ConsumerAffairs are verified.
We require contact information to ensure our reviewers are real.
We use intelligent software that helps us maintain the integrity of reviews.
Our moderators read all reviews to verify quality and helpfulness.
Top 10 Tulsa Pest Control Companies

Read 1,731 Reviews

Specializes in most pests and small rodents. All services are covered by a 30-day money-back guarantee and include free touch-ups between treatments. Available nationwide for residential and commercial services.

Get a Quote

Call Center Open

(877) 270-8454

Read 2,452 Reviews

General pest control services. Mosquito, rodent, scorpion and termite control. 100% satisfaction guarantee. Operates in 25 areas across 14 states. Online quotes with phone consultation follow-up.

Read 12,236 Reviews

Provides standard pest control services for over a dozen types of insects and rodents, with optional add-ons available. One-time services cost $150 to $200; ongoing treatment costs $60 to $80 per month. Locations across the U.S.

Read Author Review

Provides customized pest management services for hotels, restaurants, daycares, hospitals and supermarkets to eliminate pests and prevent future infestations. Scheduled pest control plans for homes begin at $55 per month.

Chat with a ConsumerAffairs decision guide

Live agent
Read Author Review

Provides treatment services for residential and commercial properties across Tulsa. The company is licensed and insured, offers organic products and has an ongoing 10% discount for seniors.

Chat with a ConsumerAffairs decision guide

Live agent
Read Author Review

Offers several treatment options for the interiors and exteriors of residential and commercial spaces starting as low as $60 per month. The company is an authorized operator of Sentricon, a bait system for termite control.

Chat with a ConsumerAffairs decision guide

Live agent
Read Author Review

Offers pest and wildlife control, bed bug treatment and lawn care to commercial and residential properties in Tulsa and surrounding areas. Offers free quotes online or by phone.

Chat with a ConsumerAffairs decision guide

Live agent
Read Author Review

Provides termite treatments with lifetime warranties available. The company gives free estimates to potential customers.

Chat with a ConsumerAffairs decision guide

Live agent
Read Author Review

Offers its services without a required contract and provides complimentary quotes for its various treatment plans.

Chat with a ConsumerAffairs decision guide

Live agent

Tulsa is famous for its music scene and iconic Art Deco architecture, but it's also known for its many pest and rodent issues. Recent flooding along the Arkansas River and ongoing construction Downtown projects throughout the city are also leading to an increased number of pests. Exterminator treatments, fumigation and recurring services from professional pest control companies effectively eliminate these infestations.
About pests in Tulsa
Bed bugs, roaches, mosquitoes, termites, rodents, snakes and spiders are the most common pests in the Tulsa area. Some of these unwanted guests cause structural damage or health issues, but others are a harmless nuisance.
Bed bugs: Tulsa's bed bugs burrow in mattresses, bedding, furniture, clutter, carpets and baseboards and must be treated by a termination technician to eliminate an infestation. Bed bugs don't transmit diseases, but they can cause severe itching and allergic reactions. Bed bugs can occur anywhere in Tulsa but are commonly spread by traveling and staying at infested hotels. If you notice a sweet, musty odor or small, rusty-colored blood spots on your bedding or furniture, you should call a professional to inspect for bed bugs.
Roaches: Roaches enter homes through drains, pipes and cracks in a home's exterior. Roach infestations are difficult to treat because the insects breed quickly and can develop a resistance to pesticides. Roaches can taint food with salmonella and E. coli, and their presence can cause bacteria-related illness, allergies and asthma. In Tulsa, roaches are generally more common in neighborhoods near the Arkansas River.
Mosquitos: Mosquitos are also prevalent in Tulsa, especially for homes near water. Homes on Riverside Drive, near the Oxley Nature Center and close to the Lynn Lane Reservoir often experience an increase in mosquitoes during the summer months. However, any home near stagnant water is susceptible. Mosquito bites cause a variety of reactions, ranging from mild irritation to intense inflammation with severe side effects. Mosquitoes transmit several illnesses that are dangerous to humans, including Zika and West Nile viruses.
Termites: There are three common types of termites: dampwood, drywood and subterranean. Most termites in Oklahoma are subterranean termites. Dampwood termites are more common in the Pacific Northwest, the Southwest and South Florida, while drywood termites are not native to Oklahoma but can travel in infested wood.
Termites can cause extensive damage to house foundations and furniture, but they do not bite or harm humans. Excess moisture, cracks in building exteriors and items like firewood and overgrown shrubs in your yard attract termites.
Rodents: In Tulsa, common rodents include Norway rats, roof rats, mice and moles. Rats and mice can spread diseases and contaminate food with their urine and feces. They can also gnaw through plastic and lead pipes, door frames and electrical wiring. Moles dig holes in your yard and garden that can cause minor damage.
To prevent rodents, declutter your property, and maintain your yard and garden, dispose of all trash and seal any gaps or cracks in your walls or foundation. Nearby cities like Jenks and Bixby may experience an increase in rats and mice because of the increased construction of homes and businesses.
Snakes: Common snakes found in Tulsa include the rat snake, garter snake, copperhead, cottonmouth and timber rattlesnake. Rat snakes and garter snakes are not venomous, but other types of snakes are potentially dangerous. Many Oklahoma snakes are found in or near ponds, lakes and rivers. Snakes are attracted to homes with rodents and those with pet chickens or other birds. Keeping your property free of rodents and maintaining your yard and garden helps deter snakes.
Spiders: Though most spiders pose little danger to humans, some species — like brown recluses and black widows — do have venomous bites that create medical issues. Both types are found in Tulsa, as are nonvenomous spiders like jumping spiders, tarantulas and wolf spiders. Different spiders thrive in varying environments, including damp and dark basements and dry and warm areas like vents and attics. Some spider infestations may require ongoing extermination treatment.
Tulsa pest control FAQ
What causes ant infestations?

Poor sanitation, such as leaving food residue on countertops and dirty dishes in the sink, is the primary cause of ant infestations. Some ants cause wood damage or allergic reactions, but the worst issue with an ant infestation is food contamination, which is spread when ants crawl across countertops and in pantries. Ants can quickly become an issue by establishing colonies in walls, under the foundation of a home and in lawns, so preventative treatment is vital.
What kind of spiders are in Tulsa?

The most common spiders in Tulsa are wolf spiders, jumping spiders, brown recluses and black widows. Tarantulas are more commonly found in the western part of Oklahoma but do appear in Tulsa and the surrounding areas. Most spiders in Tulsa are nonvenomous, but brown recluse and black widow bites can cause harm and health issues.
Are there scorpions in Oklahoma?

Three to five species of scorpions live in Oklahoma, though only one is commonly seen. Scorpions like dry land and water, so they are commonly found near air conditioning units and wells. A scorpion's sting may feel like a wasp sting and can be treated with a cold compress.
How dangerous are mosquitos in northeastern Oklahoma?

Mosquitoes carry diseases like Zika virus and West Nile virus. These viruses cause a variety of issues, including headache, fever, rash and birth defects, so it's essential to treat mosquitoes on your property. It's also crucial to remove stagnant water from your property, as it serves as a breeding ground for mosquitoes, and wear insect repellent when you venture outdoors.
Who do you call for dead animal removal in Tulsa?

Tulsans can call the City of Tulsa to have dead animals removed from city streets or private property. On weekdays, Tulsans can call the city at 918-596-9777 and provide the exact location and specific directions to the pickup site for animal removal.
Are crickets dangerous?

Crickets do not bite or cause structural damage, but their nocturnal chirping and tendency to feed on crops and fabrics can be a nuisance. Crickets are attracted to moisture and bright lights and can enter the home through poorly-sealed gaps. Because they infest in large numbers, it's important to eliminate their presence early.
Thanks for subscribing.
You have successfully subscribed to our newsletter! Enjoy reading our tips and recommendations.
Tulsa pest control company information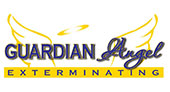 Guardian Angel Exterminating is an award-winning pest control company that provides no-hassle quotes online or by phone.
Service areas: Tulsa, Broken Arrow, Bixby, Jenks, Glenpool, Sand Springs, Sapulpa, Owasso and surrounding areas
Phone: (918) 445-2643
Address: 8086 S. Yale Ave., Ste. 120, Tulsa, OK 74136
Email: office@okpestcontrol.com
Website: www.okpestcontrol.com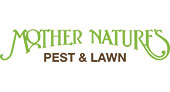 Mother Nature's Pest & Lawn has been family-owned since 1979 and offers multiple treatment plans, including some with unlimited retreatments, cobweb removal and monthly mosquito treatments.
Service areas: Tulsa, Broken Arrow, Bixby, Owasso, Jenks, Sand Springs, Sapulpa, Claremore, Coweta and Catoosa
Phone: (918) 212-9779
Address: 11356 E. 51st Place, Tulsa, OK 74146
Website: www.mothernaturesinc.com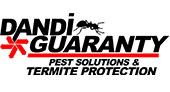 Dandi Guaranty has been serving businesses and homeowners since 1959 and offers free, no-obligation inspections. The company treats a variety of pests and rodents, including bed bugs, cockroaches, fleas, ticks, termites and mice.
Service areas: State of Oklahoma
Phone: (918) 622-7378
Address: 9912 E. 45th Place, Ste. B, Tulsa, Oklahoma 74146
Website: www.dandiguaranty.com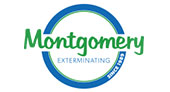 Montgomery Exterminating specializes in home pest control and treatments for termites, rodents, mosquitos, gophers, moles, fleas and ticks. Free estimates are available by phone or online.
Service areas: Bixby, Broken Arrow, Catoosa, Claremore, Cleveland, Collinsville, Disney, Eucha, Fort Gibson, Grove, Inola, Jenks, Ketchum, Mannford, Oologah, Owasso, Skiatook and Tulsa
Phone: (918) 438-4885
Address: 106 S. 109th E. Place, Tulsa, OK 74128
Website: www.montgomeryexterminating.com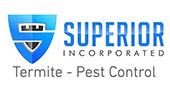 Superior Pest Control has provided pest extermination services across Oklahoma for more than 30 years.
Service areas: Tulsa, Jenks, Broken Arrow, Muskogee, Owasso, Claremore, Bartlesville, Sapulpa
Phone: (918) 251-7378
Address: 205 S. 85th W. Ave. Tulsa, OK 74112
Website: www.superiorpestok.com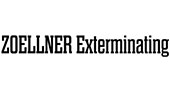 Since 2011, Zoellner Exterminating has offered interior and exterior pest control services from licensed and insured technicians.
Service areas: Tulsa, Owasso, Jenks, Coweta, Broken Arrow, Fair Oaks, Catoosa, Verdigris, Claremore, Collinsville, Sperry, Skiatook, Vera, Ramona, Oologah, Kellyville, Bristow, Stroud, Davenport, Cushing, Mounds, Kiefer, Glenpool, Bixby, Haskell, Ochelata, Barnsdall, Cleveland, Mannford, Sand Springs, Prattville, Oakhurst, Sapulpa, Pryor, Inola, Foyil, Chelsea, Adair, Big Cabin, White Oak, Vinita, Ketchum, Langley, Disney, Afton, Grove and Grand Lake
Phone: (918) 856-5424
Email: info@zoellnerexterminating.com
Address: 1307 N. Hwy 66​, Catoosa, OK 74015
Website: www.zoellnerexterminating.com
Comparing
×
You're signed up
We'll start sending you the news you need delivered straight to you. We value your privacy. Unsubscribe easily.