Find the Best Pest Control in Indianapolis, IN

Top 13 Indianapolis Pest Control Companies

Accredited Partner

Terminix
Read 11,355 Reviews

Leader in pest control services. Offers customized pest protection for residential and commercial dwellings. Free inspection and 100% satisfaction guarantee included. Seasonal treatment plans available.

AAA Exterminating
Read Author Review

Provides general pest control solutions plus termite control with Sentricon Always Active systems and bed bug treatment services. Coupons and discounts available online.

Action Pest Control
Read Author Review

Specializes in bed bug and termite treatments for homes and businesses. Residential pest management programs with treatments, inspections and monitoring for year-round control.

Affordable Pest Control
Read Author Review

Provides free estimates on residential and commercial pest management services to treat bed bugs, bees, wasps, rodents, centipedes and millipedes, plus spiders, earwigs and silverfish.

Black Diamond Pest Control Indianapolis
Read Author Review

Provides general pest control, bed bug control and termite control. Exterminators create custom solutions for your home. Most services come with warranties.

Black Hawk Pest Control
Read Author Review

Provides a range of pest control services, including flea and tick lawn treatments, rodent control, nest removal for wasps, hornets, yellow jackets and spiders, plus crawl space treatments.

Critter Control
Read Author Review

Provides cruelty-free control for common wildlife like raccoons, bats, squirrels, coyotes and skunks. Seniors and U.S. military families get 10% discounts.

Dynamic Pest Control
Read Author Review

Offers pest control services to control moles, ants, German roaches, mosquitoes, stinging insects, bed bugs, rodents and other occasional invaders. All treatments come with a warranty.

Fikes Pest Control
Read Author Review

Offers environmentally-sensitive treatments for ants and bed bugs, plus bee, wasp and hornet management, and control for crawling insects, mosquitoes, rodents, roaches and spiders.

Freedom Pest Control
Read Author Review

Offers residential and commercial pest control for ants, beetles, bees, bug bugs, crickets, cockroaches, earwigs, flies, fleas, hornets, mosquitoes, millipedes, rodents, silverfish, spiders, stink bugs, ticks, weevils and wasps.

Insight Pest Solutions
Read Author Review

Specializes in year-round pest management for termites, bed bugs spiders, wasps. Interior treatments for common pests entry points, inside walls, cracks and crevices also available.

Kendall Pest Control
Read Author Review

Specializing in the removal and prevention of bed bugs, ants, rodents and roaches. It also identifies and treats species that are invasive to Indianapolis, such as brown marmorated stink bugs and Norway rats.

Witt Pest Control
Read Author Review

Offers discreet and eco-safe extermination services for bed bug and termite control, plus pest control services for ants, bees, fleas, roaches, spiders, mice and all other general pests.

About common pests in Indianapolis
Indianapolis is a humid continental climate, which means that winters are cold and the summers are hot and wet. After those cold winters, pests are especially anxious to make themselves known, and humid summers are the perfect breeding ground for mosquitoes and ticks. Common pests that typically invade Indy homes include: 
Ants
Mosquitoes
Ticks
Termites
Bed bugs
Rodents
Beetles
Ticks
Ants, mosquitoes and ticks are the most common and threatening pests in Indianapolis because they carry the most risk for sharing diseases with humans. Mosquitoes can carry West Nile Virus, for example, and with ticks bring the threat of Lyme Disease. In Indianapolis, the American dog tick and the lone star tick are the most common. 
Termites are active throughout Indiana, and in Indianapolis, subterranean termites are especially dangerous to homes and structures. The eastern subterranean termite is most common, especially in the suburbs of Indianapolis such as Eagle Creek Park, where there's more likely to be wood. 
Bed bugs aren't likely to cause disease, but they can bite and irritate your skin. They are especially common in Indianapolis buildings downtown, where people are frequently moving in and out of homes. 
Rodents are all over Indianapolis, and the most common in the city are the house mouse, deer mouse and the Norway rat. The droppings left behind by these pests can cause diseases in humans and household pets. Downtown areas of Indianapolis provide the most food sources for rats and mice, but as development spread outside of the city, they're becoming more common in suburban and rural neighborhoods. 
Indianapolis is awash in beetles, particularly in the spring and summer months. In your yard and often your home, you'll find the Asian Longhorned Beetle, Common Pine Shoot Beetle Granulate Ambrosia Beetle, Japanese Beetle and Lady Beetle. The Small Hive Beetle and Walnut Twig Beetle are less common, but still around. These are most dangerous to your plants and flowers and shouldn't harm you or your pets.
In Indianapolis, you might come across other pests — weevils, stink bugs and even the Giant African Land Snail — causing problems. The Indiana Department of Natural Resources maintains a Pests of Concern page on their website, which includes a weekly entomology review. Indiana's State Department of Health also provides information on how to prevent ticks and tick bites.
Indianapolis pest control FAQ
How much does an Indianapolis exterminator cost?

Generally, you should expect to spend between $200 and $600 for a one-time exterminator treatment in Indianapolis. On a monthly treatment plan, you probably spend between $30 and $75 per month depending on whether you're treating your home for only one pest or multiple pests. The total cost for an Indianapolis exterminator depends on several factors, including the size of the property, the type of pest problem and if you need recurring services.

What spiders live in Indiana?

According to Indiana's Department of Natural Resources, there are over 400 species of spiders in Indiana. Only two are harmful to humans — the brown recluse spider and the black widow spider.

Are there black widows in Indiana?

Yes. Black widow spiders do exist in Indiana, but they are rarely found in homes because they prefer to live in undisturbed locations.

Can exterminators get rid of fleas?

Yes. Professional flea treatments are available in Indiana, but the treatment must exterminate both living fleas and its larvae. Carpets are treated with insecticide, and everything in the home needs to be thrown away or washed to ensure there are no lingering adult fleas or eggs.

What do bed bugs look like on a mattress?

A live bed bug looks similar to an apple seed on a mattress. Clusters of black or brown spots on your mattress might also be evidence of excrement that bed bugs leave behind when they next in a mattress.

What should I look for in an Indianapolis pest control company?

When selecting an Indianapolis pest control company, it's essential to look for a long term solution and not a one-time treatment. While having your yard sprayed for mosquitoes once or twice in the summer takes care of the immediate problem, ongoing service and inspections are better, especially for prevention. For example, stinging and biting insects are usually gone in Indianapolis once November and December roll around. However, those are prime months for termites to get to work. Choose a pest control company that offers ongoing, full-service contracts.
Thank you, you have successfully subscribed to our newsletter!
Indianapolis pest control company information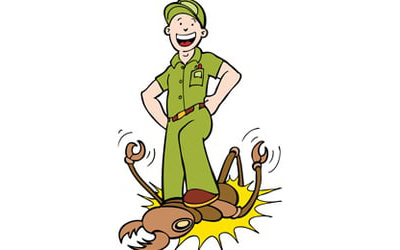 The Kendall Pest Control team takes care of pest control inside and outside of residential and commercial properties. Professional exterminators with over 30 years of experience are knowledgeable about all common pests in Central Indiana and available for emergency treatments on a short timeline. Kendall Pest Services locally owned and insured and licensed by the state of Indiana.
Service areas: Indianapolis and surrounding areas
Address: 1924 E. Minnesota St., Indianapolis, IN 46203
Phone number: 317-506-2690
Hours: Mon - Fri: 8am - 6pm; Sat: 8am - 12pm
Website: www.kendallpestservices.com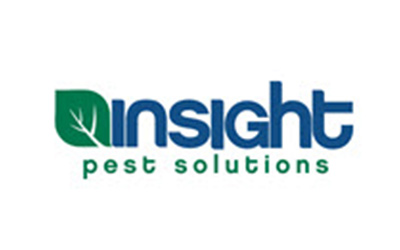 Insight Pest Solutions controls bed bugs, eliminates wasp and bee nests and perform spot treatments on yards. They invest in technology to eliminate and prevent year-round pests in Indianapolis. They provide comprehensive services to company invasive and biting bugs, and they also do termite control. When you sign up for quarterly service, and you find insects or problems between treatments, they'll send a technician at your home to treat the problem at no extra cost.
Service areas: Indianapolis, Beech Grove, Carmel, Franklin, Lawrence, Noblesville, Zionsville
Address: 5954 W. 71st Street Indianapolis, IN 46278
Phone number: 317-495-9433
Hours: Mon - Fri: 8am - 7pm; Sat: 8am - 3pm
Website: www.insightpest.com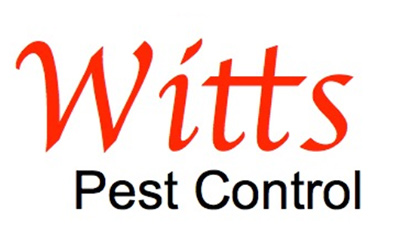 Witts Pest Control focuses on best practices that use eco-friendly and environmentally safe products. Specialties include termite control, bed bug prevention, and removal of ants and mice with treatments for interiors and exteriors of your property, plus garages and crawl spaces. They are discreet and use unmarked vans to prevent any panic or concern from neighbors. Witt has been in business in Indianapolis since 1956, where is owned and operated by local Indianapolis firefighters.
Service areas: Indianapolis and surrounding areas
Address: 4727 Moss Creek Ct, Indianapolis, IN 46237
Phone number: 317-787-8106
Hours: Mon - Sat: 9am - 5pm
Website: www.wittspestcontrol.com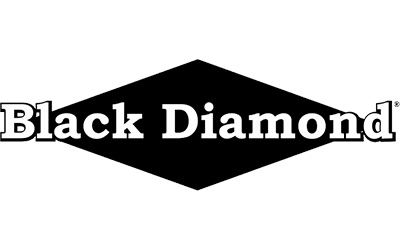 Black Diamond Pest Control covers the entire Indianapolis area, as far north as Sheridan and as far south as Monrovia and Fairland. Black Diamond handles wildlife control and treatment for insects. They diagnose the problem and provide a custom solution for residential clients who need help inside and outside of their homes. They have been serving several communities for the last 75 years.
Service areas: Indianapolis and surrounding areas
Address: 1727 S Franklin Rd, Suite A Indianapolis, IN
Phone number: 317-890-2847
Hours: Mon - Fri: 8am - 5pm; Sat: 8am - 12pm
Website: www.bdindy.com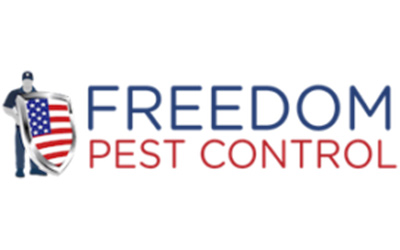 Exterminators at Freedom Pest Control treat inspects, spiders and other common Indy critters. They use all of the most modern and innovative technologies and best practices when identifying and treating pests, and they don't require long-term contracts before they take care of a problem. Pests, insects and rodents are treated as-needed or year-round.
Service areas: Central Indiana
Address: 14074 Trade Center Drive Suite 700, Fishers, IN 46038
Phone number: 317-537-0996
Hours: Mon - Sat: 8am - 5pm
Website: www.gofreedompestcontrol.com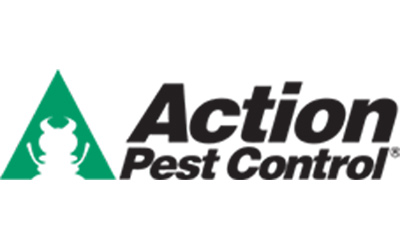 Action Pest Control provides free estimates to Indianapolis homeowners who have termites, ants, spiders, bed bugs, stinging insects, pill bugs (rollie pollies), silverfish, centipedes, clover mites, flies, earwigs, crickets, moles, voles and other pests. Customers can hire Action Pest Control for one-time rodent removal or ongoing cockroach treatments. Schedule service online or over the phone. Their website is full of educational information and customers can e-pay their bills.
Service areas: Indianapolis, plus Bartholomew, Boone, Brown, Hamilton, Hancock, Henricks, Johnson, Lawrence, Monroe, Morgan, Putman, Shelby and Vermillion counties
Address: 1127 Country Club Rd, Indianapolis, IN 46234
Phone number: 317-209-1654
Hours: Mon - Fri: 7:30am - 10pm; Sat: 9am - 1pm
Website: www.actionpest.com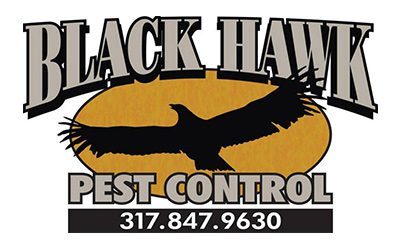 Black Hawk Pest Control is family-owned and operated, and they specialize in lawn pests. Services include flea and tick lawn treatment, as well as rodent and pest control. Many follow up treatments and inspections are free, and you don't need an annual contract to hire them for a one-time job. Call to talk to a member of the Black family, or visit them in person.
Service areas: Indianapolis and surrounding areas
Address: 6638 Olive Branch Court, Indianapolis, IN 46237
Phone number: 317-847-9630
Hours: Mon - Fri: 9am - 5pm
Website: www.indyblackhawkpestcontrol.com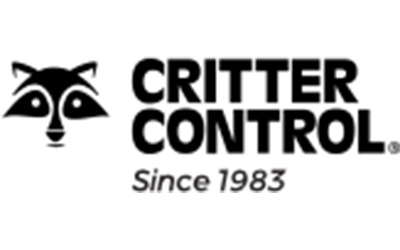 Critter Control has been in business since 1983, providing humane handling of nuisance pests and wildlife. They take care of backyard raccoons as well as indoor bats that can populate Indianapolis attics. Staff includes biologists, zoologists and qualified animal control specialists with more than 30 years of experience.
Service areas: Indianapolis, plus Marion, Boone, Hendricks, Johnson, Morgan, Putman and Shelby counties
Address: 3321 West 96th Street, Indianapolis, IN 46268
Phone number: 317-733-0340
Hours: Mon - Fri: 7am - 6pm; Sat: 8am - 5pm; Sun: 9am - 4pm
Website: www.crittercontrol.com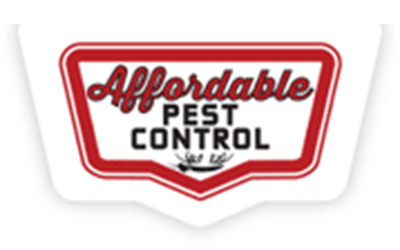 Affordable Pest Control provides free estimates for your residence or business. Their key services include eliminating ants, spiders, bed bugs, mice, rats, stinging insects and other types of bugs that are in and outside of your property. They offer several organic treatment options and service packages, including quarterly treatments, premium care and commercial work.
Service areas: Indianapolis, Carmel, West Field, Noblesville, Avon, Brownsburg, Geist, Fishers and Zionsville, Indiana
Address: 2342 Black Gold Dr., Indianapolis, Indiana 46234
Phone number: 317-400-5653
Hours: Mon - Fri: 8am - 7pm; Sat: 8am - 5pm; Sun: only for emergencies
Website: www.pestcontrolindy.com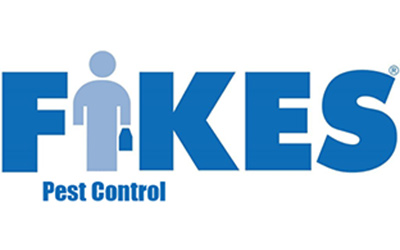 Fikes Pest Control provides free consultations and customizes every approach to removing and preventing ants, bees, spiders, roaches, bed bugs, mosquitoes and rodents, plus wood preservation services. They are available on weekends and respond to same-day emergencies. Fikes Pest Control is licensed, bonded and insured in Indiana, and they serve most of the state's central region.
Service areas: Central Indiana
Address: 9135 Harrison Park Ct., Indianapolis, IN 46216
Phone number: 317-849-9018
Hours: Mon - Fri: 7:30am - 7:30pm
Website: www.fikespestcontrol.com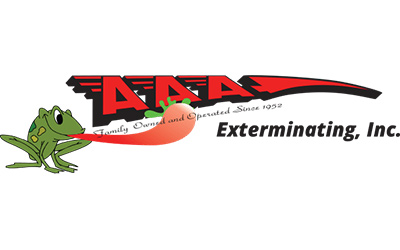 AAA Exterminating provides safe and effective pest control with thorough customer service. As a family-owned company that has been in Indianapolis for more than 65 years, they focus on general pest control. They also have a patented termite control program and provide ongoing bed bug treatments. The company provides free estimates, and if you book online, you'll find several coupons and discounts.
Service areas: Greater Indianapolis area
Address: 4412 Conner St., Noblesville, IN 46060
Phone number: 317-773-3797
Hours: Mon - Sun: 6am - 12am
Website: www.aaapests.com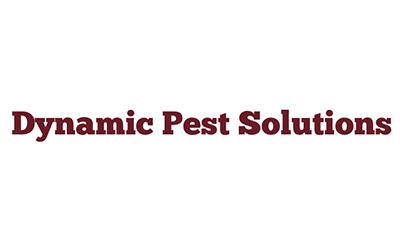 Dynamic Pest Control provides free, personalized estimates for Indianapolis consumers who need help with ants, moles, roaches, mosquitoes, stinging insects and rats. Technicians are trained to look for potential causes of pest problems and treat infestations safely and thoroughly. New customers can receive a free one-hour inspection when they call for an estimate, and there's a warranty on all services.
Service areas: Indianapolis and surrounding areas
Address: 12 Greenwood Trail South, Greenwood, Indiana 46142
Phone number: 317-665-6037
Hours: Mon - Sat: 8am - 5pm
Website: www.dynamicpestindy.com
You're signed up
We'll start sending you the news you need delivered straight to you. We value your privacy. Unsubscribe easily.