Best Pest Control in Cincinnati, OH


Written by
Cincinnati pest control companies inspect your property and recommend a solution — whether it's a one-time treatment or recurring monthly applications. To compare exterminators in Cincinnati, consider their experience, customer reviews, warranties and pricing.
Why trust ConsumerAffairs?
Our recommendations are based on what reviewers say.
4,314,214 reviews on ConsumerAffairs are verified.
We require contact information to ensure our reviewers are real.
We use intelligent software that helps us maintain the integrity of reviews.
Our moderators read all reviews to verify quality and helpfulness.
Top 10 Cincinnati Pest Control Companies

Read 12,127 Reviews

Provides standard pest control services for over a dozen types of insects and rodents, with optional add-ons available. One-time services cost $150 to $200; ongoing treatment costs $60 to $80 per month. Locations across the U.S.

Read Author Review

Technicians create a treatment plan to keep your home free from termites, moles, birds, flies, bed bugs, rodents and mosquitoes. They offer free quotes and online coupons for their residential and commercial services.

Chat with a ConsumerAffairs decision guide

Live agent
Read Author Review

The initial inspection is free, and each treatment plan is customized to fit the situation. They also offer hoarding and extreme clean-up services. Exterminators arrive in discreet vehicles.

Chat with a ConsumerAffairs decision guide

Live agent
Read Author Review

This company treats a variety of pests in the Cincinnati area. Ask your pest control technician about their service warranties and referral rewards program.

Chat with a ConsumerAffairs decision guide

Live agent
Read Author Review

With locations in four states, this company is an industry leader in pest removal. Provides one-time services, customized service plans and on-site consultations.

Chat with a ConsumerAffairs decision guide

Live agent
Read Author Review

They have worked with the Ohio Department of Agriculture and the Ohio Pest Management Association to create programs to repel common pests in the Cincinnati metropolitan area, like ants, cockroaches, mice, rats, fleas and ticks.

Chat with a ConsumerAffairs decision guide

Live agent
Read Author Review

Uses trained dogs to detect the scent of bed bugs and their eggs. After the initial inspection, technicians apply a protective barrier and customize a protection plan to prevent reinfestation.

Chat with a ConsumerAffairs decision guide

Live agent
Read Author Review

Uses a variety of methods to rid your home of bed bugs, including bed bug detection dogs for hidden infestations. Call for a free quote and check their website for online promotions and discounts for veterans.

Chat with a ConsumerAffairs decision guide

Live agent
Read Author Review

Their technicians evaluate your insect, rodent or small pest problem and recommend a customized approach for eliminating pests. Their dedicated team uses eco-friendly pest control products.

Chat with a ConsumerAffairs decision guide

Live agent
Read Author Review

A pest control company specializing in common local wildlife like raccoons, bats, rodents, snakes and birds. They provide humane trapping, removal and repair damage to prevent reentry.

Chat with a ConsumerAffairs decision guide

Live agent

With the city's older architecture, lush greenery and moderate seasonal temperatures, Cincinnati residents are no strangers to household pests. Some of the most common intruders in the area include termites, ants, bedbugs, cockroaches and mice. These pests are more than just an annoyance — they can cause health problems for your family and do serious structural damage to your home.
Common pests in Cincinnati
Bed bugs in Cincinnati often move from person to person, and they can travel between the rooms of apartment buildings and hotels. If you notice bites on your skin, blood spots on your bedding or evidence of bugs in your mattress, contact a professional right away. Bed bug exterminators in Cincinnati will evaluate the bug problem and recommend one of the following treatments:
Heat treatment
Steam treatment
Insecticides
According to a 2018 study by Terminix, Cincinnati is the 5th worst city for bedbugs, but it's also the 14th most termite-infested city in the United States. These destructive insects eat into the wooden parts of your home, causing extensive damage and structural instability. In this part of the country, the most common type of termites are subterranean termites that feed on wooden parts of your home close to the ground. Pesticides are the most common treatment for termites in Cincinnati. Pest control companies apply chemicals to the wood or the soil around it, eliminating active infestations and preventing termites from returning to your home.
Cincinnati ranks
5th WORST
for bed bugs
Rodents are also common pests in Cincinnati and surrounding areas — mice seek refuge in homes, looking for food and shelter from inclement weather. Once inside, they breed quickly and can spread diseases like salmonella and listeria. They commonly build their nests in attics, behind appliances or in the walls. Mice exterminators evaluate your home for potential entry points and use traps to remove the infestation.
Moles are another unfortunate fixture in Cincinnati, thanks to tempting local food sources like cicada swarms, white grubs and earthworms. Moles dig up lawns, kill seedlings and destroy sprinkler systems. Mole removal companies in Cincinnati might recommend trapping moles in specialized traps and using grub control to limit their food source.
Snakes are a startling home pest for most Cincinnatians, particularly snakes with painful or venomous bites. The most common types of snakes found in Cincinnati are garter snakes, black rat snakes, common water snakes, eastern hognose snakes and northern ring-necked snakes. Most Ohio snakes are nonvenomous and can be lured into your home by mice or other potential sources of food. A professional pest control company will trap the snake and implement solutions to remove the snake's food source.
Cincinnati pest control FAQ
How much do Cincinnati exterminators cost?

The cost of insect and rodent control ranges from $120 to $250, while small animals, bats and birds cost anywhere from $150 to $400. Depending on how much the infestation has spread, you could spend as little as $300 for bed bug extermination. However, if these pests have spread throughout the house, the cost for this service could be as high as $5,000.
Can I do my own pest control in Hamilton County?

Do-it-yourself control is possible with some types of pests. You can purchase traps, bait and other supplies online or at your local hardware store. Keep in mind that the longer the pests are on your property, the more damage they can do to your home. If DIY methods are ineffective, contact a professional for additional assistance.
Who do you call for dead animal removal in Cincinnati?
Thanks for subscribing.
You have successfully subscribed to our newsletter! Enjoy reading our tips and recommendations.
Cincinnati pest control company information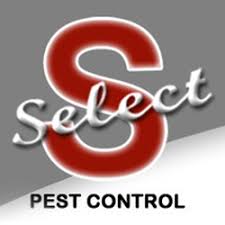 Select Pest Control has provided residential and commercial pest control in the Greater Cincinnati Area for more than 30 years. Select Pest Control offers 5- and 10-year warranties for termite control with a discount to senior citizens.
Phone number: (513) 352-0080
Address: 1418 Walnut St., Cincinnati, Ohio 45202
Availability: Greater Cincinnati Tri-State area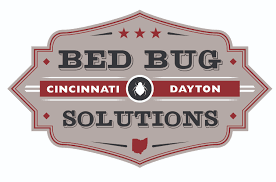 Bed Bug Solutions boasts a 100% success rate for eliminating bed bugs in homes and businesses. Treatments come with a free one-year warranty.
Phone number: (513) 502-4681
Address: 5267 Chateaugay Drive, Mason, Ohio 45040
Availability: Greater Cincinnati and Dayton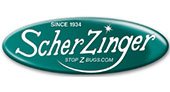 ScherZinger Pest Control offers proactive termite monitoring and elimination. Services are also available to target specific pests, such as bed bugs and mosquitoes.
Phone number: (513) 531-7848 or (877) 748-9888
Address: 10557 Medallion Drive, Cincinnati, OH 45241
Availability: Greater Cincinnati, Dayton, Columbus and Northern Kentucky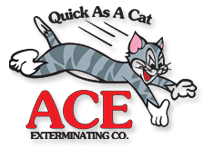 Offering insect, rodent and bird control services, Ace Exterminating is one of the most established pest control companies in Cincinnati.
Phone number: (513) 458-2945
Address: 1920 Losantiville Ave., Cincinnati, OH 45237
Availability: Greater Cincinnati and Northern Kentucky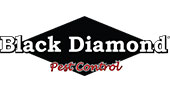 An established company with several highly-rated franchise locations throughout the Tri-State, Black Diamond of Cincinnati specializes in general pest control, bed bug control, termite control and wildlife control.
Phone number: (513) 233-7612 or (877) 332-3284
Address: 800 S. Cooper Ave., Cincinnati, OH 45215
Availability: Greater Cincinnati area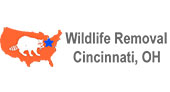 Wildlife Removal Cincinnati is a 24/7 pest control company specializing in common local wildlife. Call to receive an estimate over the phone, or schedule an inspection for more complex wildlife removal services.
Phone number: (513) 298-5400
Address: 1807 Pheasant Hills Drive, Loveland, OH 45140
Availability: Hamilton County and surrounding areas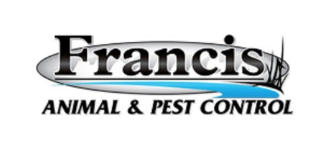 Francis Animal & Pest Control specializes in bird, bat, bug and insect control, as well as animal trapping, decontamination and dead animal removal. The company offers additional services, including insulation removal and replacement.
Phone number: (866) 838-2868
Address: 407 Vine St., Cincinnati, OH 45202
Availability: Statewide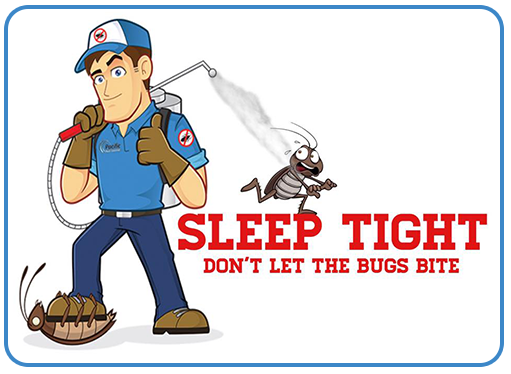 Bed bug treatment can be provided in as little as a day, and the company offers service warranties up to 12 months. Sleep Tight also offers a price-match guarantee.
Phone number: (937) 361-7328
Address: 10464 Coss Road, Hillsboro, OH 45133-8646
Availability: Statewide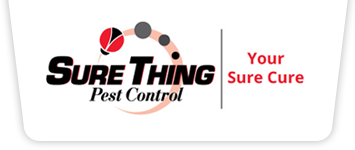 One-time visits start at $125, while long-term control plans start at $85 per quarter. Call for a free estimate.
Phone number: (513) 870-6586
Address: 4305 Muhlhauser Road, Ste. 2, Fairfield, OH 45014
Availability: Cincinnati and surrounding areas
Comparing
×
You're signed up
We'll start sending you the news you need delivered straight to you. We value your privacy. Unsubscribe easily.