Find the Best Paint Brands
A fresh coat of paint can turn a drab, outdated house into a modern home. Use our guide to research the best paint brand for you. We explain what to look for when choosing paint. Whether you want to make a room more colorful or refresh the exterior, it's essential to choose the right paint for the job.
Compare Reviews for Top Paint Brands

BEHR
Read 342 Reviews

California-based paint manufacturer with a broad selection of colors, finishes and paint types. Use their online ColorSmart tool to visualize how colors will look in your home. One gallon of paint is around $23-$40.

Chat with a ConsumerAffairs decision guide

Live agent
Sherwin-Williams
Read 291 Reviews

Paints, stains and supplies are sold at retail stores throughout the United States. Choose from more than 1,500 paint colors and get an in-home consultation service. One gallon of paint costs around $30-$50.

Chat with a ConsumerAffairs decision guide

Live agent
Benjamin Moore Paints
Read 172 Reviews

A luxury paint manufacturer specializing in interior and exterior paints and stains. The company's products are sold exclusively at authorized independent retailers across the U.S. One gallon costs $35-$75.

Chat with a ConsumerAffairs decision guide

Live agent
Valspar
Read 457 Reviews

Offers oil-based and water-based exterior and interior paints. Buy their signature paint at Lowes, or purchase from other major home improvement stores like Ace. One gallon of paint cost about $15-$50.

Chat with a ConsumerAffairs decision guide

Live agent
Glidden
Read 70 Reviews

Interior and exterior paints are sold at Walmart, The Home Depot and independent retailers in the U.S. and Canada. Choose from a wide range of colors. Prices range from$10-$40/gallon.

Chat with a ConsumerAffairs decision guide

Live agent
Dunn-Edwards
Read Author Review

Specializes in on-trend colors with retail locations in Arizona, California, Colorado, Nevada, New Mexico, Oregon, Texas and Utah. Their paint costs around $35-$55/gal.

Chat with a ConsumerAffairs decision guide

Live agent
Kelly-Moore
Read Author Review

Sells professional-quality paints, stains and supplies at authorized dealers in the western United States. Choose from more than 1,700 colors in flat, eggshell, satin and semi-gloss finishes. Prices range from $30-$60 per gallon.

Chat with a ConsumerAffairs decision guide

Live agent
KILZ
Read Author Review

This company sells paint primer at home improvement stores for $18-$35/gal. Its products prep surfaces by covering dark colors, sealing porous surfaces, covering stains and odors and helping new paint adhere better.

Chat with a ConsumerAffairs decision guide

Live agent
Olympic
Read Author Review

Purchase at Ace Hardware, Lowe's and other home improvement stores throughout the United States. The company offers more than 1,000 colors for $11-$45/gal.

Chat with a ConsumerAffairs decision guide

Live agent
Pratt & Lambert
Read Author Review

Owned by the Sherwin-Williams Company. Specializes in paints for professionals and homeowners and offers warranties on most of its products. Buy it at hardware stores for around $18-$50/gallon.

Chat with a ConsumerAffairs decision guide

Live agent
How to choose a paint
1. Decide what type of paint you need
There's a perfect type of paint for every project. The most popular types of interior paint are water-based, oil-based and semi-gloss. Understanding how different types of paint work can help you pick the right one for every project inside and outside your house.
Water-based paint: Water-based paint, also called latex paint or acrylic paint, is the most popular because it's easy to clean. It's durable in extreme heat and cold because of its ability to expand and contract. This adaptability makes it a good choice for painting exterior and interior walls.
Oil-based paint: Oil-based paint is more durable than water-based, but it takes longer to dry. Use oil-based paint in entryways, playrooms and other high traffic areas. Oil-based paint also works well on the exterior of your home. Make sure you know the steps to take to prepare your home's exterior before you paint it.
Semi-gloss paint: Semi-gloss paint is usually the most expensive type of paint. It's stain resistant and easy to clean. Use semi-gloss paint in bathrooms and kitchens since it is more resistant to moisture than other types of paint.
2. Choose a paint color and finish
Take your time choosing the right paint color for your project since you won't want to re-paint for awhile once you finish your project. Home improvement stores and specialty paint stores offer more color options than big box stores and can work with you to mix the perfect shade for your space.
The finish of the paint affects how it looks and how easy it is to clean and maintain. It also affects how easily you can see surface imperfections like scratches or dents in the wall. There are a few different types of paint finishes, so choose the one best for your purpose.
Matte paint finish: Flat, or matte paint, finishes help conceal surface imperfections. They don't stand up well to frequent or vigorous cleaning, so most people reserve flat paints in low-traffic areas of the home and on ceilings. Outdoors, choose matte paint for dented or scratched vinyl and aluminum siding.
Satin paint and eggshell paint finish: These finishes have a slight sheen, and most people use them throughout their homes in bedrooms, living rooms and hallways. It's also a good choice for most outdoor siding, as long as the siding is in relatively good condition. It's easier to clean than flat paint and creates a classic, slightly illuminated look. Satin is a bit shinier than eggshell.
Gloss paint finish: Gloss paint finishes, including semi-gloss and high-gloss, are shiny and easy to clean, but glossier paints make surface imperfections more visible. They're ideal for bathrooms and kitchens because the walls in those rooms often need to be wiped down. Most people also use gloss on railings, banisters, trim, casings, shutters, door jambs and window sills inside and outside the home.
Creating effects with sheen: Create a dramatic interior look by contrasting different sheens on the same wall in a stripe, diamond or other patterns. Start by painting your walls in a flat finish. After the paint has dried, use painter's tape to mark off the wall in a pattern of your choosing. Then paint the inside of the tape outlines with a high-gloss paint in the same color.
3. Decide how much paint to buy
Most rooms need at least two gallons for one coat of paint. One gallon of paint covers about 400 square feet, or about the size of a small bathroom. You'll need two gallons for larger spaces like a bedroom. For a smooth finish, you'll need two coats of paint–more if you're making a dramatic color change. You'll also need about one can of trim paint for every eight cans of wall paint.
You'll be able to get away with one coat of exterior paint if the current coat is in fairly good condition and if you're not making a drastic color change. You'll use one gallon of paint for one coat covering about 400 square feet of your exterior walls.
Simplify the process of figuring out how much paint you'll need by using an online paint calculator. Most major paint brands include these tools on their websites.
4. Decide if you need primer
Primer is often sold separately from paint, though some paint brands include primer in their regular paint. Most projects will look better if you put on a coat of primer, but you don't always need it.
What does paint primer do?: Primer is a base coat paint used to prep surfaces before painting that can help you achieve an even, rich color when the paint dries. Primer seals off the current surface and gives you a fresh canvas for your new paint.
When to use paint primer: Most paint comes with primer already mixed in. But if you're painting a light color onto a dark wall, covering walls that are stained or smelly, painting a porous surface like bricks or covering a painted design, you'll definitely want to apply a coat or two of straight primer. Use oil-based primer if you're painting with oil paint, and use latex-based primer if you're painting with latex paint.
Common painting questions
How much does paint cost?
A gallon of paint generally costs around $30-$50. DIY your painting project for as little as $200-$300 per room. According to HomeAdvisor, the cost to hire someone to paint a room is $380-$790. The cost to paint the interior of a house can be anywhere from $900 to almost $3,000.
Paint can be expensive, but don't skimp on the quality of the paint. More expensive paints tend to have many benefits over their cheaper counterparts. Higher-quality paints can be twice as expensive as some other options, but you typically don't need to use a primer. Often, people get by with just one coat of a more expensive paint, making it comparable in cost to, or even more affordable than, a cheaper paint in the end.
Higher-quality paints also tend to last years longer than lower-quality paints before they start to chip and fade. Unless you think you'll want to change the color again in a few years, it's a good idea to invest in a good paint from the start.
Where can I buy paint?
The three most common places to buy paint are local hardware stores, national home improvement stores and specialty paint stores. Local hardware stores are a great place to look for paint, but the smaller the store, the smaller the selection is likely to be. National home improvement store chains have entire departments devoted to paint and usually have several walls with paint chips to choose from. Employees mix paint to get the exact shade you want in the finish and type that you prefer.
Specialty paint stores provide more specific services to help you renovate your home. They can custom mix any color to your specifications and have the widest selection of types and finishes. Some offer consultation services to help you choose the right color palette for your home.
How do you get rid of lead paint?
Lead paint is mainly a concern in homes built before 1978. If you've confirmed you have lead paint in your home with a DIY testing kit, your best bet is to hire a professional who can safely remove it for you. If you decide to do the work yourself, make sure to follow safety measures and best practices. Work in one room at a time, and seal the area from the rest of the house by taping all seams. Remove everything from the room or cover it with at least two sheets of plastic. When you're working, wear disposable coveralls, shoes, goggles and a properly-fitting HEPA respirator. The main danger of lead paint comes from the dust that results when it flakes and chips off, so clean up very carefully, shower as soon as possible and do not spread dust around your home. Find more information about lead paint on the EPA website.
Paint FAQ
How much is a gallon of paint?

A gallon of paint usually runs between $15 and $40, although designer paint can cost more than $100 per gallon. It generally takes 2 or 3 gallons to paint an average-sized bedroom. New paint is a simple, cheap way to begin remodeling your home.

Can you just paint over lead-based paint?

Yes, but only in specific situations. You can go over lead-based paint to seal it in as long as the walls are in very good condition with no defects or chips. However, areas where materials connect - like around windows - should not be painted over. Most of the danger of lead paint comes from inhaling flakes, chips, dust and fumes. If you can go over lead paint without creating any of those contaminants, experts say it is safe to do so.

If you're unsure about how to handle any possible lead paint in your home, contact a licensed home inspector.

Do all homes built before 1978 have lead paint?

Homes built before 1978 do not necessarily have lead paint, but the older a home is, the more likely it is for lead-based paint to be present. The U.S. Environmental Protection Agency estimates that more than 85% of homes built before 1940 have lead paint and about two-thirds of homes built from 1940 to 1959 do as well. It's possible that your home's previous owners took care of any lead paint issues, but have your walls tested to be sure.

What happens if you don't use primer before painting?

Not using primer before painting can have several consequences - especially if you're painting directly over new drywall. Primer has multiple uses, including:

Working as a sealant for drywall
Helping paint adhere to the wall and preventing cracking or bubbling when weather conditions change
Creating an even base for paint that eliminates streaks and uneven color or sheen
Covering up the color underneath so you don't have to use multiple coats of paint

If you skip using primer, you may end up using additional paint to completely cover the previous color, and the paint may be more likely to peel off the wall over time.

Can you buy less than a gallon of paint?

Yes, you can buy paint in multiple sizes. Usually, stores offer paint in pint, quart and gallon sizes, and some places have samples in smaller quantities.

How do I calculate how much paint I need?

To calculate how much paint you need:

Measure how much square footage you're hoping to cover. Generally, a gallon covers about 350 to 400 square feet of wall space, which is about the size of a small bathroom.
Subtract 20 square feet for each doorway and 15 square feet for each window.
Factor in more paint for if you're painting an unprimed wall or covering a dark color; this often requires additional coats.

Most paint retailers have a paint calculator on their websites to help you determine the exact amount of paint you need.

How much does a 5-gallon of paint cover?

A 5-gallon can of paint should cover around 2,000 square feet of wall space. Painting an average-sized bedroom usually requires about 2 gallons of paint, so 5 gallons should be enough to cover the walls in multiple rooms.

Do you need to use special paint in the bathroom?
Thank you, you have successfully subscribed to our newsletter!
Paint brand company reviews

The company manufactures stains and supplies and is one of the best-known brands in the world. In fact, its paint is used on major monuments such as the White House, the Golden Gate Bridge and the Hollywood Sign.
Read more about Sherwin-Williams

BEHR makes interior and exterior paints and primers, wood stains, finishes, strippers, cleaners, floor coatings, sealants and specialty products like stucco and roof paints.
Read more about BEHR

A premium paint brand that manufactures its own resins and proprietary colorants for a unique, long-lasting product. It has always sold its paints through authorized independent retailers.
Read more about Benjamin Moore Paints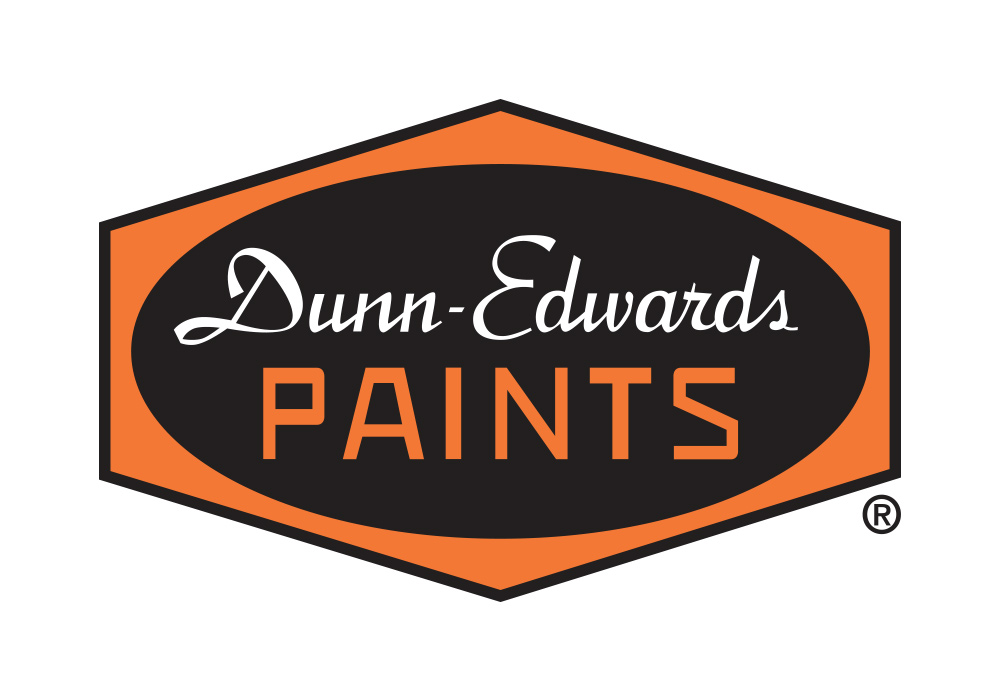 Though it started as a wallpaper store, this company is now one of the largest paint chains in the southwestern United States. It offers many specialty paints in a large selection of on-trend colors.
Paint selection: There is a wide selection of interior and exterior paints and primers from this brand, including industrial and high-performance paints. The company offers several unique products, such as Recover recycled paint and Syn-Lustro rust preventative semi-gloss enamel.
Environmentally-friendly options: Dunn-Edwards promotes environmentally-friendly ingredients in its products and maintains green manufacturing facilities. In fact, it has the only LEED Gold-certified paint manufacturing facility in the world for its sustainable practices.
InstaColor app: Try the InstaColor app to match your color inspiration to any available color they sell. Simply snap a photo of something in a color you love, and the app will suggest the closest matches.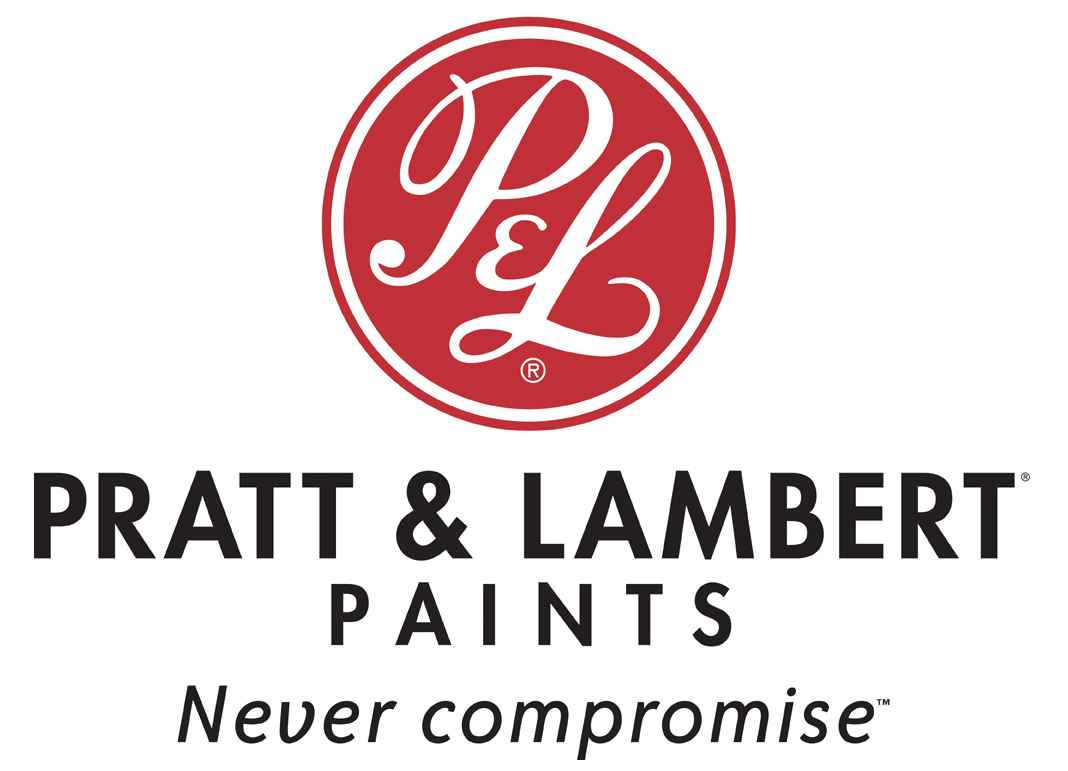 This company is owned by the Sherwin-Williams Company. You can buy this paint brand at select hardware stores throughout the United States; use the store locator tool on the company's website to find one near you.
Paint finder: Whether you're a contractor or a homeowner, you can use the product selector tool on the company's website to find the ideal paint product for your project.
Product warranties: All of this brand's products are backed by warranties that range from 15 years to lifetime.
Promotions and sales: Pratt & Lambert often offers deals and rebates — like a $5 or $10 rebate on a gallon of paint — on its website. Check the promotions tab to see what's current.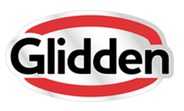 Glidden is a paint brand sold at Walmart, The Home Depot and independent hardware stores in the United States and Canada. It sells affordable interior and exterior paints as well as paints for special surfaces.
Read more about Glidden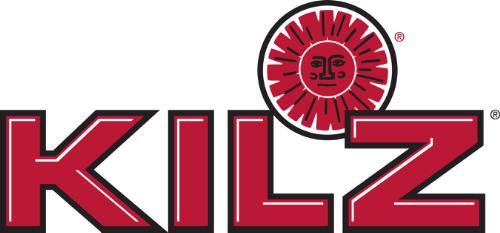 KILZ became a household name as the leading paint primer manufacturer in the United States. The company also makes paints, wood treatments and concrete coatings, all of which are available at most major hardware and home improvement stores.
Benefits of primer: KILZ primer preps surfaces for painting by sealing porous surfaces, covering stains and odors, hiding old colors and helping your new paint adhere to the surface better. It also helps the surface resist mildew growth.
Simple product finder: The company website has made it easy for you to find the right product for your project. Just select the icon that corresponds to your goal, such as waterproofing, paint prep or stain coverage, to find the products that will work for you.
Availability: KILZ sells paint in hundreds of colors. Many of these paints include primer, eliminating that extra step and saving you time.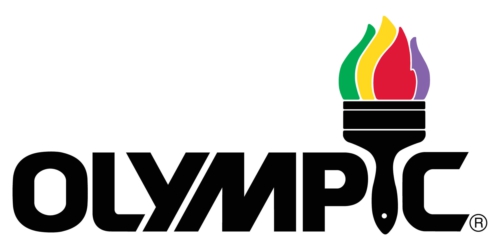 This company makes affordable paints, stains, resurfacers and cleaners. Its interior paints and stains come in many colors and finishes. You can buy Olympic products at Ace Hardware, Lowe's and other home improvement stores.
Products: Olympic has dozens of paint formulas, including flat, eggshell and gloss products with and without primer. It has more than 1,000 colors to choose from. You can view them all online and order swatches and samples to try your favorites in your home.
Inspiration Galleries: Get help with color palettes for your project by using Olympic's online inspiration galleries. You can select color schemes, moods or styles to get recommendations or browse projects by designers.
Paint Calculator: The company's website offers a helpful calculator so you can figure out how many gallons of paint you'll need before starting your project. You just indicate how many walls you'll be painting, the height and width of the walls in feet, how many windows or doors you'll be painting around and how many coats you plan to use.

Kelly-Moore is a leading manufacturer of professional-quality paints for consumers and contractors. Its products are available at company-owned stores and authorized dealers in Washington, Oregon, Nevada, California, Utah, Arizona, New Mexico, Texas, Oklahoma, Missouri and Arkansas.
Paints: Kelly-Moore makes long-lasting and environmentally friendly interior and exterior paints, enamels and wood stains as well as all the supplies you'll need for your painting project.
Green manufacturing: The company's plant in San Carlos has received five awards from the state of California for its eco-friendly initiatives to reduce pollution and manufacturing waste.
Online tools: Visit the company website to use the myColorStudio tool to choose from 1,721 colors. You can choose from specialty palettes or create your own palette with color suggestions and more. Also try the myColorVisualizer tool, which lets you upload photos of your own rooms or use stock photos to visualize your color choices in your space.

This hardware cooperative has more than 5,000 independent retailer-owned locations throughout the world. It offers its own line of EasyCare paints, stains and primers for your home improvement projects.
Products: The EasyCare brand delivers a premium, durable finish and comes with a lifetime warranty. Its paints have low-odor and low-VOC formulas. They come in several varieties. The primers are made of 100 percent acrylic latex and help maintain color consistency inside and outside your home.
Paint colors: You can browse the extensive color palette to find ideas for your next project. It offers more than 1,200 EasyCare colors.
Project Center: The website has a gallery of DIY project ideas, tutorials and videos to help you learn how to paint and get ideas for projects like updating old furniture, creating handmade gifts and more.
Compare Reviews for Top Paint Brands

True Value
Read Author Review

A hardware store cooperative with 5,000 international locations. Its line of paints and primers, EasyCare, comes in over 1,200 colors with a lifetime warranty. A gallon costs between $28-$40 depending on the base you choose.

Chat with a ConsumerAffairs decision guide

Live agent
Disclaimer
Information in this guide is general in nature and is intended for informational purposes only; it is not legal, health, investment or tax advice. ConsumerAffairs.com makes no representation as to the accuracy of the information provided and assumes no liability for any damages or loss arising from its use.
You're signed up
We'll start sending you the news you need delivered straight to you. We value your privacy. Unsubscribe easily.
Comparing
×