Consumer Complaints and Reviews

I usually do not provide reviews on Forums but I'll make an exception for this company. I used this Provincial Movers to perform my move from Edmonton to Prince Albert. Booked and provided the downpayment for the move. Fine. The estimate was for 1000 lbs. Okay. On Thursday, another company came to pick up the items - Real Canada Wide Moving. Okay. After the weighing, the weight came out to less than 500 lbs and I called the office and the salesperson James said they would not be re-estimating cause the minimum is 1000 lbs. Okay. On Monday, I get a call from another Driver, John, asking if they could come @ 8:00 AM on Tuesday to deliver, which we spoke about and agreed to for Monday Evening. At 10:00, I get a call saying they'll be into SK @ 2:00 so if they could deliver it @ 7:00. Fine.
At 6:45 this morning, I get a call saying there was a fire on highway 11 for a trailer, that held them up and they would be to SK @ 10:30/11:00. Okay. Naturally, I went to all news websites and all traffic sites, also was looking at early morning CTV and no notices provided for anything like this. They show @ 11 and then the driver demands extra money for the elevator/stair fee. At which point, I told him that was not a part of the agreement. He started to get angry and I was livid for this. I just paid the stupid fee but they are a con shop and BBB has not accredited them.

WORST EXPERIENCE I HAVE EVER HAD IN MY LIFE! They quoted me an amount of $1400 and then tried to tell me that the new amount would be $2600. They said that the weight of my items was 3,600 pounds when in fact it was only 1500 pounds. They wanted me to front an ADDITIONAL $300 to reweigh the items even though I had documentation that my items did not weigh that amount from a previous move. After countless hours wasted on the phone with them and after receiving BROKEN items nothing was resolved. This company is a complete SCAM and should be shut down immediately. DO NOT EVER USE THEM.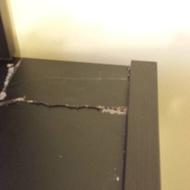 This company goes under several names: Multicity Moving/Absolute Van Lines/Green Van Lines/Provincial Movers. They promised to deliver my stuff within 2 weeks and it took a month. They wouldn't tell me the location of the truck every time I called and would not let me speak to a manager. They have no customer service skills at all. The receptionist Korissa is a LIAR! Every day she said she would have the manager call me back and no one ever did. Every day I called and she always said the manager was in a meeting.
They quoted me at less than $2000 total for my move and I have that in writing on my contract. But when I asked for the final total they said it was $4000 and refused to deliver my stuff unless I paid it. They lie to you to get your business and then charge you double and hold your stuff ransom. DO NOT TRUST THEM! On top of all that, several pieces of furniture were damaged by them during the move and they assured me it was covered by their insurance. It has been 6 months since I filed my claim and they have not replaced my damaged items. I call them every week and they are giving me the same run around as before. They claim that the claims adjuster will call me back and I have not heard from this person yet. 6 MONTHS LATER!
The Better Business Bureau and the Ministry of Government and Consumer Affairs will NOT do anything to help you. I filed complaints with both of them and they said that the fraudulent company did not reply to them so they can't do anything about it. DO NOT USE THIS COMPANY UNDER ANY OF THEIR MANY NAMES! They are frauds and scam artists and should be shut down. Spread the word to protect other Canadian citizens since our government won't protect us.

Total NIGHTMARE - worst part - tried to charge me for 14,780 lbs when shipment was reweighed at 7560 lbs!!! Refusing to refund me for charges that were added on "due to weight of 14,780." No customer service at all. Not on time. Good luck trying to talk to a manager. Even better is when I was told that the owner was going to call me and I found out he was out of town and would be for some time. SCAM ARTISTS!!! Started off with "Estimate" of 1490 for 2 bedroom house. IF IT SEEMS TOO GOOD TO BE TRUE - IT IS! AKA Provincial Moving and Storage.

The worst experience ever!! Just after paying deposit and pick-up they stopped answering my calls and emails. I never received t scale results or any other related info before they surprised me at delivery (no official invoices as they promised). I never knew where is my furniture, in case if they reply they won't give any correct info. At the end driver with truck came unexpectedly after long wait started to blackmail me with additional payments and my furniture were in bad situation - some is totally damaged and unusable. I followed the positive feedbacks on this website but found later mostly these are fake.
How do I know I can trust these reviews about Multicity Moving?
609,317 reviews on ConsumerAffairs are verified.
We require contact information to ensure our reviewers are real.
We use intelligent software that helps us maintain the integrity of reviews.
Our moderators read all reviews to verify quality and helpfulness.
For more information about reviews on ConsumerAffairs.com please visit our FAQ.

In 2013 I moved articles from mom and dad's estate to Alberta. There were 6-7 boxes, 1 large antique dining table, hutch and a small side table missing. I signed for delivery and ask the driver about my table. I only signed because they wanted to be on their way and I didn't want to hold them up. When I called about my stuff they blamed it on the drop off point in Alberta and refused to help or refund... since I had stupidly signed. The table was one my mom had loved and refinished herself. It was my grandmother's. It was an emotional loss as well as a financial one. Two years later and it still brings tears to my eyes. Mom died of throat cancer... a horrible lingering painful death. This table brings memories of the best years. I will hate this company for the rest of my life and cry when I think of my lost table. I'm still broken up over it.

Used them for a one bedroom apartment move from Toronto to Vancouver. They lost my mattress (value at $600). After several months of them barely responding to me, they said that the insurance would cover $200. I was fine with that and they proceeded to not pay this out. I contacted the BBB and they issued a couple of letters that were ignored. This is the worst company I have ever had any interaction with. The customer service is awful, and they steal from their customers. Do not use these guys.

Last November I moved a load of tools and other stuff from Calgary to St. Joseph de la Rive, Quebec. The moving company is called Multicity. The road north from Quebec City is Route 138 and from Baie-St. Paul to St. Joseph de la Rive it changes to Route 362. Basically what happened is as follows: the truck driver followed his own GPS (not intended for commercial vehicles) and despite very adequate road signs, took a premature right turn onto Rang Saint Pierre. Thereafter he made another right which took him onto a road Cote a Godin which has very severe gradients and hairpin bends absolutely unsuitable for commercial vehicles even in summer. I believe there was also a layer of snow. There is also adequate signage which prohibits such vehicles (I believe it was a 26-foot box truck) from commencing the decent.
Needless to say, he got stuck and needed to call out a recovery crew (who arrived from Baie St. Paul). I was (and still am in Aberdeen, Scotland - 5 hours in front). It seems that the driver's credit card could not handle the $1300.00 fee and he called my wife in Calgary. She was already worried because her friend in St. Joseph de la Rive had been waiting in a cold house for a number of hours for the delivery truck to show up. My wife had to agree to let the charge go to her credit account to shut the guy up but only as a means to get things going. Since that day, Multicity have refused point-blank to talk to me about the incident and to explain why I should be paying for their driver's stupidity which could have been a lot worse had he gone off the road into the trees, causing severe damage to their vehicle or injuries to the moving crew.

Used this company for a move from Ontario to NS in 2013, and luckily was only missing one item from my list upon delivery. But the main trouble is lack of decent customer service/lack of communication with customers. Very unfriendly on the phone, put on hold many times and "forgotten" about, LIED to from staff, etc. Felt very helpless and hopeless on our moving day when they said they may cancel our pick-up, etc. all because we were upset that they hadn't shown up at our agreed upon time.

At the beginning I was so happy to find what I thought to be a reasonably priced and nice company. I called them once I received their quote online for my move. I was going to use my previous company that I used to move to Toronto but their quote was too high and I wish I spent the extra money to compensate for this unbearable disgusting experience that I endured. The movers came to my place in Toronto with an attitude, could hardly speak English and just completely rude. They threw my belongings into the truck. I knew that when I was going to receive them in NY it wasn't going to be pretty. They packed items I didn't want packed. They also stole items, all of my electronic items and now I am filing a claim against them. They broke my TV. It's cracked, no longer usable. I have several belongings that are missing.
Come to find out that when they delivered my items basically they just hire or get a couple of guys off of the street to bring the items upstairs which I have recorded and I find it to be completely unprofessional as well as degrading to me as a consumer. I paid a deposit of 200 CDN and I paid at the time of delivery before receiving my items. 1325 US= 1500 CDN. I am extremely outraged. I highly recommend if you want to receive your items all in one piece and all of them, that you do not use this company at all. Do not be fooled by their friendliness on the phone because that's how they reeled me in and now I am suffering the consequence. I just had the delivery on 11/4/14. I have 10 days for the complaint at .60 cents per pound reimbursement.
I noticed the damages right away and photographed and videoed them for evidence and I will be submitting this along with the claim on Monday 11/10/14. I normally google companies before I used them. I was blindsided by money and when they say something is too good to be true, absolutely right. In the end they never wound up charging me what they quoted and weighed my merchandise at such a high weight and never gave me the option for a re-weigh. I moved the same amount of items 2 years ago from NY to Toronto and the weight wasn't nearly as much and I left behind a great deal of items so that I could be within budget. This company needs to be SHUT DOWN. I don't think from reading these reviews that ANYONE HAS A GOOD EXPERIENCE WITH THEM.

We moved from Toronto to Calgary back in October 2013. On the day of our delivery, in our brand new home we just purchased, these three men making our delivery did not even bother to take their boots off. I had to remind them to take them off. They scratched my walls moving furniture upstairs. Their work was extremely sloppy and unprofessional. One of them even told me how much he hated his job getting paid $15/hr. I saw them loading 3 boxes on a dolly, they put the box clearly marked fragile on the bottom of the dolly and stacked 2 heavy boxes on top which in turn literally crushed the box at the bottom breaking all our glass platters.
At one point I saw one of the movers handling a heavy box with all my tools in it. I offered my help, he refused, which then ended up having him dropping that box down my basement steps and tools falling everywhere. I told him to stop right away. I am still missing, Yes, missing 15 boxes, and a 6 foot ladder. And it's almost the end of July. I ended up going to small claims court here in Calgary and found out that since they are not a registered business in Calgary, I'd have to deal with this situation in Ontario, because that's where they are registered. It has been nothing but nightmare with this company breaking almost quarter of our glassware.
Both our coffee tables showed up broken. One was an antique. I can never get through anyone when I call them. I have dealt with 3 separate agents there, who apparently have all quit their jobs. It's been the most horrible experience for us so far. If you are reading this, please spread the word because I saw a friend go through this with them as well.

DO NOT USE THIS COMPANY!!! I have had many issues with Multicity Movers and it is extremely difficult to get a hold of anybody to get things resolved. Emails go unreturned and when I call the person who can help me is always "in a meeting". I moved from Hamilton, Ontario to Calgary, Alberta and needed some assistance having items shipped across country. The original quotes for fees were reasonable and I was told that delivery would take 7-10 days. Based on the weight of my items (some small furniture, a few boxes, and a motorcycle), and using the template they gave me, I estimated cost to be no more than $1300. They advised me that my items weighed in at over 3000 lbs, which is completely impossible, and they added extra fees, bringing my charges to over $2100. When I am able to speak to anyone, they do not give me a reasonable explanation, and had they re-weighed my load, there would have been an additional charge of $300.
The order was confirmed and the pick up was May 12th so I was expecting delivery on or before May 22nd. That date came and passed, and after multiple unanswered emails, I finally got someone on the phone at the beginning of June and they told me it would arrive the following week. On June 12th, I got a call and they said it would arrive on the 13th, so I took time off of work specifically to receive my delivery. In the afternoon on the 13th, they called back and cancelled with no new estimated delivery date. It finally arrived on the 16th and almost every piece of furniture had dents and scratches in it.
I had put my motorcycle on a stand so that it would be transported safely and the stand arrived, but there was no motorcycle! When I contacted them about the missing bike, they told me that it had been put on a different truck for safety purposes, so that it wasn't damaged. Weeks went by and when it still hadn't arrived, I contacted them again and they told me that it had actually been forgotten, and not loaded at all. It was finally picked up on July 4th and additional fees were added for the separate delivery, which is not my fault but they now refuse to waive.
It is July 17th and I STILL do not have my motorcycle. When I contacted them last, they said that it has been sitting somewhere in Edmonton since July 7th, but they do not have any trucks coming to Calgary any time soon. The woman on the phone actually suggested that I should go out to Edmonton to pick it up! Based on the condition of my furniture when it arrived, I am terrified to see what my motorcycle looks like. They have incredibly poor service, outrageous delays on delivery and I have been unable to speak to anybody about having all my additional, unwarranted fees refunded. VERY UNHAPPY CUSTOMER.

My husband booked Multicity on Dec 2nd, 2013 for our relocation from NYC to Toronto scheduled for Dec 21st, 2013. Our booking was confirmed and the security deposit was charged. Their dispatcher called us the night before the move to say that he won't be able to move us on the intended date of Dec 21st. Due to the extremely short notice, we were unable to find alternative movers. So my husband and I booked a U-Haul and drove the truck on the day of the intended move. In addition to the stress caused by their refusal to offer their service on Dec 21st (despite the security deposit!), we lost over $200 when we canceled our flight tickets in order to drive the truck ourselves. Now Multicity is refusing to even return our security deposit!!!

In January 2014, I emailed Multicity to get a quote. I had used them to move from Toronto to Montreal (which had actually gone well), so I contacted my previous agent. She did not reply. Instead, I got the most incompetent sounding reply from another agent. After a few exchanges, the agent managed to convince me that it was a misunderstanding and that she was ready to help me book my move. We picked a date and when I responded with a go-ahead, I didn't hear from her. I received an automated response a week later that they were sad that I wasn't interested in their services.
I have an infant and doing a lot of research and making a lot of phone calls to find a new company did not appeal to me. Ironically, it took me three weeks of calling and emailing to get a hold of my agent. They don't have dedicated phone numbers or extensions for the agents. There's no voice mail and the emails don't get answered so I was at a loss. When I finally got her on the phone, she apologized that they had some technical problems and that she was happy to take my deposit and confirm the move in their calendar. Fine. Okay. Sorted. She would email me the receipt and contract. A week went by with nothing. I called and left message after message. I sent three emails.
FOUR months after my first contact with this embarrassment of a sales agent, I call one last time and am put on hold (amazing they can afford a phone with a hold button). The person who'd answered the phone (and who had done so many times before) told me that my agent was unable to come to the phone but... get this:
"We don't do moves within Montreal anymore."
"Uh, since when?"
"I'm so sorry for the inconvenience, ma'am. Your agent had been looking into the matter. She'd previously been misinformed."
"Excuse me? That's insane. Why do you know and she doesn't?"
"I am the manager here."
"Right, so why didn't you tell her earlier? Every single time I call, I say the same things: my name, the city I am moving within and when. You have answered the phone to me before, why did you not say anything earlier?"
"Like I said, ma'am, your agent was misinformed."
The conversation continues in this vein, making less and less sense, for about 5 mins. where I tried to get some logical explanation as to why I was in their calendar for 4 months and only now I was being told that they didn't service Montreal. Gross behavior; gross customer service. I had organized around this move - paid for deposits and other contractors. You're asking yourself why I held on for that long. Theirs was the cheapest quote and I knew that their truck crews were decent guys. I was willing to give them the benefit of the doubt that they actually were having technical difficulties. Sadly, I now know that the agent I had, had her head up her rear.

Move from Ottawa to Victoria. One of the worst experiences in life was hiring Multicity Movers. Move was delayed by almost two months. They picked up items 3 days late and delivered well over a month late. They took advantage of the situation and held our things basically for ransom. Items were transferred to another moving company in Alberta. There were definite problems between both moving companies and I had to phone the second company and reason with them, since the other company had no success with dealing with them.
DO NOT choose MULTICITY, they are the worst movers ever. Customer satisfaction is very poor. Employees are very harsh and have no respect for customers. Many companies refuse to use them if their employees are moving across Canada or elsewhere. Its been a nightmare. Talked with Nicole (Manager), and she calms you down and tells you everything will be okay, her promise will go in vain. They make you pay remainder (if you've made a down payment or in full) before your things have left the truck... If you don't they tell you it will go back in storage. VERY, VERY, VERY, VERY POOR!!!

This company picked my stuff 2 days late from Halifax, they offered 6 weeks free storage which was good and helpful to us so when I was ready for my stuff I called and asked how much I owed and the employee did her calculation and told me I owed $160 for storage, I did not argue so I asked for my full total which came to $3,040 and I agreed to pay and she said all that is left is delivery which was supposed to happen the next week. A week later on a Saturday I received a call from Abraham, I believe he is the owner and he stated that my stuff will be delivered on Monday or Tuesday but I owe storage fee $500, I was shocked and told him I paid all that I owed and he should check with his employee hence he started threatening he will hold my stuff, now I'm waiting to see what he will do.
My goodness this feels like 3rd world country and not Canada. Why is this company allowed to do this? I have no extra money saved anywhere for someone to keep adding expenses, my stuff is all old stuff if only I knew I could not have started this deal because all I have done is overspend for nothing. We need help and protection for such scams. Keep off my friends if you can.

Do not book a move with this company. I had reserved my move over a month in advance. Don't be fooled by the low prices, pay more and get a quality service. I had to cancel the day of my move after spending 10 hours at the storage locker waiting for the company to pick up. Phone calls all day saying they would only be another hour and a final phone call to say that they couldn't make it until another week. My flight was the next day so I was stuck finding another company to move me last minute. I was promised that my $200 deposit would be refunded within 24 hours and surprise, 2 months later and I am still sending emails and leaving messages with this company only to be ignored.
After customer service telling me that their driver could not pick up that day, this was around 5 pm, their driver called me at 10pm that evening to tell me that he was on his way... zero communication and horrible customer service. Dealt with "Jessica" from start to finish by email and telephone. Yet, every time I called she had no idea who I was and I always had to start from square one. RUN! Do not hire this company... Save yourself a lot of trouble...

One of the worst experiences in life by choosing Multicity Movers. They delayed the move nearly 2 months and did not provide any discount or compensation. They took advantage of the situation that they hold our things. Please do not choose this worst movers. Customers satisfaction is very poor. Employees are very harsh and they do not have any respect for customers. Make sure they mention the delivery date very specifically and also confirm about concession and discount if they delay the delivery. I would definitely not recommend this movers to any...
My experience has been a nightmare. Especially do not talk to Nicole (Manager) because her promise will go in vain and if they promise any concession make sure they give it written; otherwise, they will deny the fact in the end. They will make you pay at the end without which you will blackmailed that you would receive your things... Business like this should not be appreciated and really stealing customers money... VERY, VERY, VERY, VERY POOR customers satisfaction and arrogant with customers as well.

To start they picked all furniture up put approx weight of 6000 lbs I tried to email them got 2 weeks and phone no response because I needed to know value of cost of moving which I figured approx 4000 lbs if that well without contacting me till day before arriving with my items, they said driver would be here next 9 am and I owed them $3584 was to be no other extra charges should have been $2000. So I asked for their 6 weeks storage for free. They stop to deliver at storage but never unloaded and left. They are terrible. Please nobody deal with them because you will never hear back from them once they pick your stuff up.

Dear friends, you really do not want to try Multicity Moving. It is a terrible, terrible company. They pretend to be nice before you sign a contract, but they are very rude; especially, the general manger, Brock. He is the person that you never want to talk with. They lost my many valuable items, but they never try to find them or compensate for the loss. They also overcharged me extra $100 for warehouse handing fee which is not on the quote. Moreover, they added almost 1000 lbs weight which overcharged about $500. As their driver said, adding 1000 lbs is nothing to this company. Here I am telling everything true, and I hope other people will not be hurt by their dishonest service.

Belongings were picked up on June 26, 2013. They were to be held in the Mississauga warehouse until I gave them a three week advance notice of when to ship my belongings to Vancouver. I called and spoke to ** on August 13, 2013 and made a payment (he said as long as the balance was paid before shipment it was okay to make payments) at that time. He assured me my belongings were held in Mississauga and provided me with the above notice information. I called again today, Oct. 1, 2013, to make further payment and was informed that my belongings were shipped to Vancouver on July 4, 2013. I told him that I did not authorize the shipment and that it was to be held in Mississauga despite the previous conversation that my belongings were in Mississauga and would be held there.
** blamed this on a former employee and then said that they had the right to ship my belongings. I asked him to provide me with the clause in the contract that said they could arbitrarily choose to ship my belongings. He said that is what they do that it is not in the contract. Because of a medical condition I am uncertain whether Vancouver weather will be conducive to it and wanted to try it out in BC prior to asking them to ship my belongings in case I decided differently. I asked him why was it that every time I spoke to him he said something different. I hung up on him when he raised his voice at me. Once I calmed down I returned his call, with my co-worker listening on, there were some choice words exchanged and ** then informed me that he was not going to take my money and that I could go to court. I hung up again.
This folks is the General Manager of Multicity Movers, who knew, who knew. He immediately called me and left a voice message, saying that my payment was in arrears and after originally quoting me a balance of $1,297.62, he changed the amount to $1,500.00 and said that if I did not clear up the balance within 7 days I would receive a notice to court and disposal of my belonging. And he snidely said he would look forward to hearing back from me now. I want my belongings out of his warehouse. Can someone please inform me how I go about doing this. I don't think he knows where they are to be very honest and now he is threatening me for non-payment. Please help as I am due to leave Ontario within two weeks.

They were scheduled to pick up our belongings on August 1st between 4PM and 8PM. At 9:30PM the driver called to say he'd be an hour. At 11:30PM he called to say he'd be 20 minutes. At 1:30 AM they called to say they were out front. They told us we could expect our stuff to arrive at our new place within 10 Days. Today August 30th, so THIRTY days later, they arrive, (mind you they had given us FOUR previous delivery dates, but never showed up). They held our stuff hostage within their truck, making us pay before we even get to make sure it isn't damaged. Well of course it was damaged.
There were very few items that didn't have dents or scuffs. Our wooden dresser was badly damaged. It will have to be trashed. I had mirrors, glasses, mirrored bedside tables that were all smashed. When I called Brock the Manager (Most unprofessional person I've ever dealt with) told me he'll personally make sure we DIDN'T RECEIVE ANYTHING back regardless of if we went through their claims department or not! I dealt mostly with Meaghan and felt I couldn't trust a word she said. Avoid this company like the plague, they are horrible, horrible people and it directly reflects the business they run.

We had a fixed price contract including storage in Toronto. He told us to call them a couple of days in advance when we'd needed the shipment in New York. The Toronto 3-man moving crew showed up on time and was efficient. We called their office 2 weeks in advance about the shipment date to New York. They said okay but no email confirmation. I called again 2 days in advance to confirm and they said okay and emailed me the final invoice. To my amazement, the price was $700 more and written on the deposit receipt I signed 2 months before. So the document had my signature and the new price. Luckily, I kept all paperwork and discovered that. I suppose I could take them to court
They said that because of Hurricane Sandy, they could not consolidate our shipment with other clients in NY area. Back when I signed the contract, they said I wouldn't have to wait for any consolidation. They made a few attempts to push me to the higher price saying otherwise, the shipment will have to wait till next consolidation. They were basically holding us to ransom. After we agreed to a 2-3 weeks delay, I suddenly got a one liner email that we'd get our shipment the next day. Apparently Hurricane Sandy or consolidation were not a problem. The movers in NY first gave me an invoice with the same inflated price. When we flatly refused, they produced the original fixed price invoice. We had some damage. Back mirror of a display cabinet was shattered to pieces. This item was previously moved twice with no damage.
Conclusion: If you deal with them, make sure you have every detail in writing. Do not trust a verbal promise, and keep all paperwork until the shipment is delivered. It's safer to have a fixed price contract to avoid nasty surprises. They avoid replying to emails and you need to be very persistent.

The pickup drivers were 4 hours late. One guy left as soon as they arrived to get food even though we offered to order a pizza, he didn't want to wait the 20 minutes for it to arrive. One mover knew what he was doing, the other was completely clueless and did not know how to pack things appropriately without damaging them. On the receiving end, 2 bookshelves were damaged to the point that they are no longer usable, and one of crucial pieces for my bed is missing - they still can't locate it 4 months later. Overall I was disappointed with the service and would not recommend or use them again. The only good thing was that they were more affordable than the other quotes we got, but not worth the damages, time wasted and missing item.

They didn't give me a choice of when the movers will come around. Instead, they dictated to me that this is the time they will come. The people in the Vancouver end of my move were even worse (I moved from Toronto). I had to argue with them to get a time I could make, this was after they said they don't deliver in the morning nor in the afternoon! They just deliver in the middle of the day and they couldn't promise me an exact time. Eventually when I got a time window, they were still 2 hours late. Awful. Then when I unpacked my stuff, there were broken items in my package. This is a garbage company. Do not use them.

I hired Multicity for my move in June 2010. Two guys came to load the goods on Wednesday, June 16. The driver came in and said that we weren't ready and so it would cost more money. It took them five hours to load two bedroom items.
As per agreement, they were supposed to dismantle bedroom furniture. I ended up dismantling and loading. They kept talking over the phone with their girlfriends. When the goods were loaded, they tried to charge another $75, which was removed later when I insisted it wasn't justified. Before they left, I asked for the empty and final weights of the truck. I was told that they were going to Windsor to pick up more luggage and that the final weight would be sent in few days.
The following week, I received an email that my stuff weighed 5,700+ lbs. The initial estimate was 4,000 lbs. I argued the weight and the fact that the empty and full truck weights were done on Saturday, after the luggage was taken. Anyway, I agreed to pay as I had little choice.
When the luggage was delivered in Victoria, the dining table, chairs, bedroom head set, electric water cooler, movie rack and coat hanger (all packed by company personals) were damaged. I took pictures of these items. Dining table and chairs were bought a few weeks before the move from Costco (original receipt is still with me). I sent the pictures to the company and received a reply that since the items were used, no claim could be honored. I was told through email that I was most welcome to do whatever I could to get the claim in.
I just want to spread the word out for those who are looking for movers to beware of Multicity Moving Company, as they have no business ethics.

I feel that the above mentioned moving company took advantage of my mother and myself. We were told that the entire move of our 2 bedroom condo (empty the condo and unload at the new location) would take approximately 11 to 12 hours. This was given to us by a company representative. It took the three men 11 and 1/2 hours just to empty the condo. The move to the new location was a distance and would have gone well into the wee hours of the morning.
We had to stay at a motel, an expensive one which we could ill afford. The following morning at the new location, we were informed by one of the men that the unloading would take three to four hours. Before they got started, my mother (she is 82) was walking by the truck when one of the men (without looking) swung open one of the trucks back door and hit my mother, which sent her to the ground (I have documented her injury with pictures).
As they were bringing furniture in, I took note of all the damage done to the items (also documented with pictures). Five hours later, the truck was still not empty. Phone calls went back and forth with the boss and the representative who first quoted us. The price of the move kept going up, which we questioned. (In the end, the amount of damage done to furniture far exceeded the $849.25 extra that they wanted).
My mother had already given them $1,100.00 in cash. The boss wanted the extra money in form of a money order; he refused to take cash. My mother was in no shape to go to the bank after being hit by the truck door, which was explained to them. She offered them a check. They refused. At this point, the men jumped in the truck and took off with a 46" TV, a 32" TV, and a roll top desk. Pay the money or lose the items was the threat. The items they kept totaled approximately $3,000.00. We got them back one day later. We had the money order to give them the next day but they claimed that they couldn't deliver until one day later. When the items finally arrived, the men were in and out in minutes.
The roll top desk was all broken at the bottom and taped up. They knew I would see this and didn't want to confront me. They just dumped the furniture and boxes all over. They didn't even attempt to set things up, even though we asked them to. My mother and I were left to contend with all of the setup. My mother and I feel that we have been taken advantage of (as does everyone else)--an 82-year old, and a recently separated woman. The total move took 20 hours, unheard of for a 2-bedroom condo. My mother's only income are her pensions and at the moment, I am on government assistance.
We cannot afford to replace or repair the damage. We feel that the company should be held accountable for their actions and compensate us for the damages. We do not want this to happen to someone else. I hope you can help us or at least guide us to the right source.
Multicity Moving Company Profile
Company Name:

Multicity Moving

Website:

www.multicity.ca