Find the Best Modular Home Manufacturers

Compare Top Modular Home Reviews

Clayton Homes
Read 2,062 Reviews

Clayton builds homes in all sizes, ranging from tiny homes to homes over 2,000 square feet. Home prices range from under $30,000 to over $200,000. Their ENERGY STAR certified modular homes help homeowners keep costs down.

Toll free number

(855) 300-8560

Skyline Corporation
Read 47 Reviews

Skyline Corporation specializes in building manufactured and modular homes in many styles. Their modular homes range in size from around 600 square feet to over 2,000 square feet. All their homes come with a 15-month warranty.

Icon Legacy Custom Modular Homes
Read 6 Reviews

Icon Legacy designs 1-5 bedroom modular homes that can be customized with features to suit your lifestyle. Choose from six styles like ranch, chalet, cape cod, raised ranch and two-story.

Blu Homes
Read 5 Reviews

With more than 20,000 design and home options to choose from, Blu Homes offers almost endless customization options to new home buyers. Starting home prices range from $195,000 to $545,000. Garage prices start at $65,000.

American Homestar
Read Expert Review

American Homestar is a modular home company servicing residential single-family housing markets and state and federal government short-term and permanent housing. Starting prices range from $30,000 to $130,000.

Champion Home Builders
Read Expert Review

Champion Home Builders builds single- and multi-family modular homes in the U.S. and Western Canada. Floor plans range from about 750 square feet to over 2,000 square feet. Contact your local Champion retailer for pricing info.

Custom Modular Direct
Read Expert Review

Custom Modular Direct works with you to design and build your home. Choose from designs like ranchers, cape cods, split foyers, two-story, single-story and estate homes. Starting prices range from around $70,000 to $600,000.

Express Modular
Read Expert Review

Choose from 8 plans from Express Modular, and design your own blueprint using their free interactive tool. Starting prices depend on your location and can range anywhere from $70,000 to over $600,000.

Method homes
Read Expert Review

Method Homes builds sustainable modular homes with unlimited customization. Choose from six series, each with multiple floor plans. Modular costs range from $145-$210 per square foot with soft costs around $15,000-$30,000 and up.

Nationwide Homes
Read Expert Review

Nationwide Homes builds modular homes in 16 states in the South, Southeast and Midwest. Choose a pre-built modular home or a customizable floor plan. Options range from a 300 square foot guest cabin to a 3,600 square foot house.
Thank you, you have successfully subscribed to our newsletter!
We value your privacy. Unsubscribe easily.
Cost of modular homes
How much do modular homes cost?
Modular home prices range from under $100,000 to $1 million. Like site-built homes, the price of a modular home is dependent on a variety of factors, which makes it difficult to estimate your total cost until you've spoken with a contractor and figured out all the details of your home.
Some things that influence the price of a modular home include:
Land: The price of land is separate from the price of your home when you build a modular home. Make sure to take the land price into account when you're trying to estimate your overall cost.
Where you live: Modular home manufacturers have to follow state and local codes when they build, which means the total price of your home will depend on where the home is going to be delivered.
How big your home is: The cost per square foot for a modular home can range from $40 to $200, depending on what materials are used. For instance, if you want high-end countertops and exotic hardwood floors, expect to pay on the high end per square foot. In general, modular homes end up costing $90-$150 per square foot.
Your floor plan: Modular home manufacturers work with a variety of floor plans that all come at different costs. Work with your manufacturer to find a floor plan that works for your lifestyle and stays within your budget.
Site prep: Your site will need to be prepped before the home can be delivered. This includes marking property lines; leveling the land; clearing the land by removing any trees that are in the way; removing dead trees, tree stumps and large rocks; pouring concrete; and preparing a site for your modules to be unloaded when they're delivered. Some manufacturers roll the cost into your total home price, while others will have you find your own contractors.
Add ons: Adding plumbing lines, natural gas, a septic system and any exterior electrical will add to your overall cost. You'll likely have to find your own contractor for these additional projects.
Cost of modular homes vs. building
Are modular homes cheaper than buying a house? In most cases, yes. Buying an existing site-built home might compare in price to building a new modular home, depending on where the home is. Building a new site-built home, though, will likely end up costing more than building a new modular home.
In general, you can expect to spend 10 to 20 percent less building a modular home than building an on-site home. Like site-built homes, modular home prices vary widely and can range from under $100,000 to over $1 million.
While you can build a modular home that rivals the size of most site-built houses, they're known for their compact designs that make the most of small spaces. Modular homes are designed with insulation in mind, which makes controlling the climate inside them cheaper than a regular home.
The cost savings for building a modular instead of site-built home comes from two main areas:
Materials: On-site builders have to custom order materials for one house at a time, and they usually order more than they will end up using in case some of their materials are destroyed or otherwise unusable. They often need to cut the lumber they get to specific measurements and end up discarding what they don't use. Modular manufacturers buy materials in bulk since they build several houses at a time, which lowers the overall cost of materials for you. They can use excess lumber and materials on other houses, meaning there's less waste overall and less materials that need to be ordered.
Labor: Labor costs inside the factories where modular homes are manufactured are lower than labor costs for site-built homes. While there might be more people working on your modular home than if you were building it on site, every person has a specialty, which means the whole process is much more efficient than site building a home. You'll still need to pay contractors, like electricians and plumbers, just as you would with a site-built home, but in general the cost per hour and the total amount of man hours needed are lower for modular homes than for site-built homes.
Modular home financing
Most banks and mortgage companies offer financing for modular homes. Mortgage lenders treat modular homes the same as they would with traditional, site-built construction.
Here are the steps involved in getting modular home loans:
Get prequalified: Start the process by getting prequalified for a loan. It's a good idea to compare rates from at least three different banks. Once you've decided on a bank or mortgage company, they'll let you know what documents you need to gather and submit, including a blueprint of the home for appraisal.
Get approved: Once you've been approved, you'll get a letter of commitment which you'll need to show the manufacturer before they'll sign the final contract. When that's complete, you'll have a construction loan and can get started.
Establish disbursement schedule: Once you're approved, you'll establish a disbursement schedule to determine when payments will be made and how much will go to each vendor.
Make payments during construction: As your home is being built, you'll be making interest payments every month. These payments cover each milestone like building the foundation, delivery of the modules to the site and finishing the exterior and interior of the home. You can't make payments against the principal until construction is complete.
Begin permanent mortgage payments: Your construction loan turns into permanent financing once construction is complete and the bank has an appraisal. Now you'll start making payments against interest and principal. As soon as you close on your construction loan, the time it took to build your home counts toward your mortgage. For example, if you took a 30-year mortgage and it took three months to build, you now have 29 years and nine months to pay off your loan.
Pros and cons of modular homes
Enables you to build in remote locations
One of the top advantages of modular homes is making your dream of building on a secluded piece of land a reality. If you dream of owning a secluded lake home away from everyone, a modular home can be an excellent option since the logistics required for a traditional stick-built home make a lot of remote locations too difficult for construction. Since modular homes are built in a central location and transported to the build site, they make building off the beaten path much easier.
Design flexibility
Modular homes have become highly customizable, from picking out interior features and colors to designing your own floor plan with an architect. Companies offer a lot of pre-designed modular home floor plans, including plans for luxury modular homes, modern modular homes, ranch style modular homes and two-story modular homes. Once you've decided on a floor plan, the possibilities are endless when it comes to picking out things like fixtures, flooring, countertops, windows and colors.
Reduced build time
Modular homes are built in about one-third the time it takes to build a brick and mortar home. Since your homes modules are prefabricated in a factory and delivered to the build site to be put together, you won't have to deal with things like weather delays and subcontractors not showing up to the job site.
Energy efficient
Modular homes are very energy efficient. Most modular home builders use 2 x 6 framing for the walls, allowing more insulation to be put into the walls. Modular homes greatly reduce air infiltration, which is one of the leading causes of heat loss in a standard home.
Since they're built in a factory, builders have easier access to seams so they can caulk and seal them. For example, builders can seal areas around fixtures and outlets because they can get behind, above and beneath all areas of the module that's being built.
Disadvantages of modular homes
Modular homes are often confused with manufactured, or mobile, homes. Unlike mobile homes, modular homes cannot be moved once they are put together. This can be a disadvantage for people who want a mobile home.
Another disadvantage of modular homes is that you have to buy the land separately from the house. If the land is undeveloped, you might end up paying a small fortune to make it livable. For instance, if there is no sewer system nearby, you might end up paying thousands of dollars for a septic system. Make sure to factor in the price of the land and development when you're estimating your total final cost.
Finally, be aware that some homebuyers are biased against modular homes. This means a modular home might be more difficult to sell than a site-built home. Talk to local real estate agents to get a better idea of how easy or difficult it might be to sell a modular home in your area.
Common questions about modular homes
What's the difference between modular homes and manufactured homes?

People often get modular and manufactured homes confused. Manufactured homes are mobile, while modular homes are built in a factory and then transported to a permanent site. Modular homes (often called prefab homes) are built in climate controlled factories. Manufacturers build the homes in separate "modules" which are transported to a permanent location where they are fit together, sort of like Legos. The modules are set on your foundation and joined together to make a single home. Modules can be placed side-by-side, end-to-end or on top of each other. This allows for a variety of design options. Keep in mind that some towns have restrictions on where you can put a modular home. In many cases, modular homes aren't allowed to be put on subdivision lots, which might limit your options of where you'll build. Manufactured, or mobile, homes are built off-site and delivered to the site where the owner will live, like modular homes. The key difference is manufactured homes are built on a permanent chassis for transportation. You'll typically see manufactured homes in mobile home parks as a single- or double-wide structure. Manufactured homes are frequently the least expensive option, but they depreciate in value over time, unlike modular and site-built homes. Site-built, or stick-built, homes are what you find in the majority of neighborhoods built today. As the name suggests, these houses are built at the location where you'll live. All materials are delivered to the site as ordered by your builder and contractors. These homes are not mobile.

Are modular homes a good investment?

In many cases, yes. Modular homes do not depreciate in value the way that mobile homes do. Instead, modular homes appreciate in value over time, making them as good an investment option as standard, site-built homes.

How long do modular homes last?

In general, modular homes last just as long as traditional, site-built homes. Many modular homes that were built in the 1950s, when they started becoming popular in the United States, are still around today.

Are modular homes safe and energy efficient?

Modular homes are known for their small footprint and their energy-efficient, sustainable design options. Modular home manufacturers understand that energy efficiency is a key part of the prefabrication house movement. Because of this, they often incorporate energy-efficient components into their designs. Things like solar panels in the roof, geothermal heating and LED lighting are seamlessly worked into the design of your modular home. Because modular homes are built in a climate-controlled environment, they're more airtight than homes built outside. Modular homes are built to withstand hurricane-force winds for people living along the coast. Modular homes are held to the same standard as on on-site houses.The fact that modular homes are constructed in a factory means they're subjected to factory inspections in addition to the same third-party inspections that an on-site house gets. Not only do the modules of your home have to endure the trip to their permanent location, the way the modules fit together (similar to Lego blocks) ensure a very stable structure. Modular homes are built to withstand hurricane-force winds, which is especially important for people living along the coast.

How long does it take to build a modular home?

Modular homes are built in about a third of the time it takes to build an on-site home, thanks to the way they're constructed. You won't have to worry about weather-related delays since they're built inside a factory. The build process is more efficient for modular homes than for site-built homes, which contributes to the shortened time frame for completion. Once it's ready, a modular home can be assembled on your lot in as little as two days.
Expert reviews about modular home manufacturers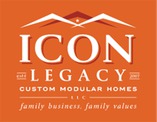 Icon Legacy Custom Modular Homes designs two to five bedroom modular homes in six customizable styles. Sizes range from under 1,000 to over 3,000 square feet. Legacy Custom uses a retail network of builders to make sure you get the exact build you want.
Read More

Champion Home Builders builds commercial and single- and multi-family modular homes throughout the United States and Western Canada. They have a variety of floor plans and styles like ranches, cape cod and two-story designs. Their modular home design aims to solve urban building challenges like storage options, parking, safety and noise.
Experienced in urban redevelopment: Building in an urban setting brings multiple obstacles and challenges for builders. Champion Home Builders aims to tackle the challenges of doing construction in an urban environment like keeping noise levels down, pedestrians safe and streets clear.
Green construction: Champion practices green construction for their modular home builds. Homes have heating and cooling systems 20 to 30 percent more efficient than most standard homes. Other features include high insulation requirements, low-E (energy efficient glass) windows and a tight building envelope to keep the elements out.
Models: Champion Home Builders uses a network of nationwide retailers to build their homes. To see which models are available in your area, type in your zip code on their website to find the nearest retailer to your location. From there you can visit their website and view the models they offer. Champion models include over 10 different styles from cottage-style to urban and modern.
Building process: Champion Home Builders' modular homes are delivered to a site around 80 percent complete. This includes pre-wired electrical and rough plumbing to finished carpentry.
Best for: homebuyers looking for a ranch, cape cod or two-story modular home.

Nationwide Homes builds single-family and multi-family modular homes in 16 states across the South and Midwest. You can search for a builder nearest you to view the models offered in your area or view custom floor plans online. Contact Nationwide Homes for specifics on pricing.
Standard features: Nationwide Homes start with standard features that can be customized to fit your style. You can choose from six standard feature collections such as classic ranch style, cape cod style and modern style. The Panorama collection fits your home with strategically placed windows and doors to allow for optimal natural light and outdoor viewing.
Models: If you like the style of a particular modular home collection, you can choose from a series of models within that collection. Models range in size, number of bedrooms and bathrooms and exterior and interior features.
Extreme dream homes: Nationwide Homes has two models in their Extreme Dream Home collection – Lewis and Williams. These models range from 2,100 to 3,300 square feet and are inspired by Nationwide Homes' involvement with Extreme Makeover - Home Edition. You can view floor plans online and request pricing from the closest builder to your location.
Coastal construction: Nationwide Homes meets the strictest coastal building codes in the nation. They can withstand 175 mph winds and are ideal for hurricane-prone areas. Other features include high impact-resistant glass windows and doors and special fasteners. You can also have your modular home elevated using pier foundations.
Steps for home building: Once you've been pre-approved for a modular home, contact a Nationwide Home builder using their website. The builder handles all site work and pricing. Next, you'll choose a model that works best for you. This is where you can choose from a pre-built model or a custom model. Once your model is finalized, your builder will send it to a designer and engineer team.
Best for: homebuyers living in the South and/or near the coast.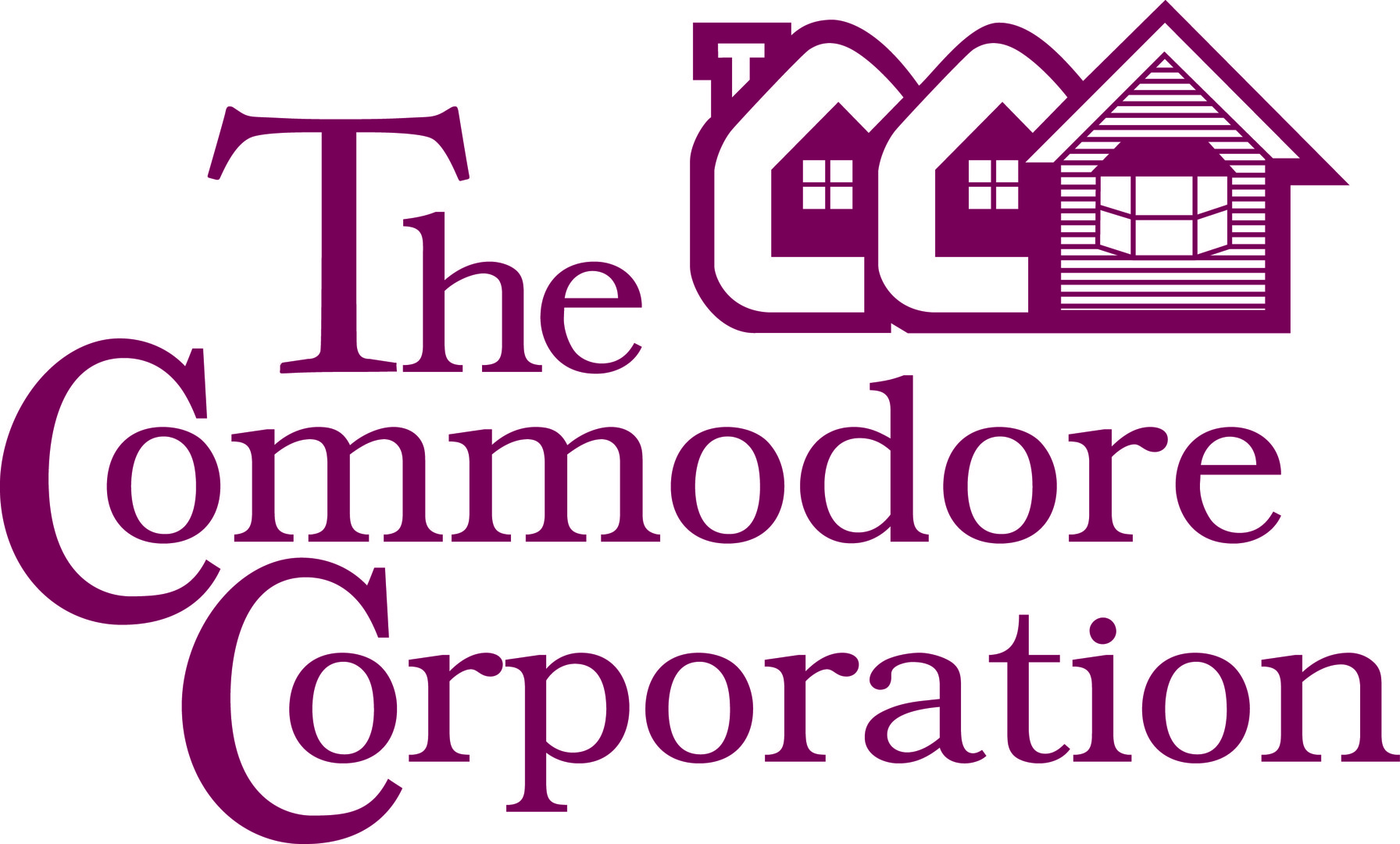 The Commodore Corporation has a network of independent modular home builders and retailers across 32 states. Most of their models can be customized, and, once ordered, the homes are built within four to eight weeks. Type your zip code into their website to find the nearest builder to your location.
Customization: Most of the Commodore Corporation's family of builders allow for customization of their models. Choose things like exterior and interior colors, kitchen packages ranging in style and interior paint and floor colors. They recommend asking the builder nearest you about the extent of customization allowed.
inHouse Experience: The inHouse Experience is a representation of colors and possible exteriors. Choose from six kitchen styles and multiple exterior paint colors, shingle styles, roof pitch and more. You can visit their website and play around with combinations and options.
Warranty: The Commodore Corporation offers a 10-year warranty covering any structural defects to load-bearing components. Additionally, you get a one-year warranty covering defects in workmanship and material.
Finding a home: Once you've found the closest builder to your location, you can refine your search based on style, square footage, bedrooms, bathrooms and other features. You can also refine your search by the series of modular homes the builder offers.
Best for: homebuyers in one of the 32 states where The Commodore Corporation builds homes.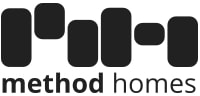 Method Homes offers six series of modular homes, each with multiple floor plans and customization options. In addition to the pre-designed models, you can work with your architect or theirs to develop a fully custom prefabricated modular home. Method Home oversees the entire project, from getting the right permits to design coordination and site management.
Cabin series: The Cabin series comes with four models ranging from 1,298 to 2,600 square feet. All models are fully customizable. Cabin series models can be stacked into two stories to minimize their footprint, and you can also choose to have a full basement for additional living space. Modular prices range from around $227,000 to over $435,000 for this series.
Elemental series: The Elemental series is a line of modern and energy-efficient modular homes featuring six customizable floor plans. Model sizes range from around 900 to 3,500 square feet and come with hand-selected finish options for the interior. Modular prices range from around $182,000 to $420,000.
Option series: The Option series comes in three models and are designed to be simple, energy-efficient and sustainable. It's Method Homes' most affordable series but doesn't sacrifice aesthetic or quality. Each model ranges in size from around 900 to 2,200 square feet and can be one, two or three stories. Modular prices range from around $175,000 to $349,000.
Custom prefab: Method Homes offers high-end custom prefab construction so you can design a modular home that fully suits your needs. You can choose to use their architect or use your own. Method Homes oversees the entire process from design to onsite management.
Pricing: Method Homes' pricing is broken down into three categories – soft costs, modular costs and site costs. Soft costs range from $15,000-$30,000 and up and include things like site surveys, soil analysis, architectural design and permits. Modular costs range from around $145-$210 per square foot and include things like siding, cabinets, flooring, tile, countertops and plumbing. Site costs are typically around 30 to 70 percent of the modular costs and include things like site prep work, utilities, foundation, shipping of the modules and home installation.
Best for: homebuyers who want to fully customize their own modular home.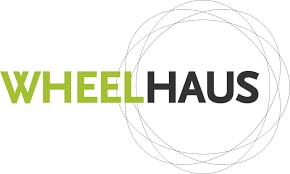 Wheelhaus designs and makes affordable, high-end modular homes delivered turn-key and ready to be used. Their design stands up to high winds and heavy snow, making them liveable in a range of climates. Wheelhaus modular homes lend an amazing sense of size on a small footprint and can be moved to any location as needed.
Hitch-Haus: The Hitch-Haus style comes in a 1,000 and 1,500 square-foot model. Prices for each are $235,000 and $335,000. The Hitch-Haus is a double unit modular home, making smaller living a little easier with a complex floor plan. This style has a larger kitchen with full-size appliances, sliding doors and windows to provide ample natural light and utility hookups.
Stack-Haus: The Stack-Haus model is 1,400 square feet and is priced at $365,000. This is a two-story modular home with an optional garage. Its two upstairs decks are great for families that enjoy an upstairs living space. It can sleep over six adults and comes with multiple floor plans to choose from. All utility hookups are included.
Caboose: The Caboose model is 400 square feet and costs $118,500. Giving the appearance of the last car of a train, it comes with a sleeping loft that adds an extra 120 square feet. You can configure the Caboose model to sleep up to six adults. The Caboose has a full covered front deck and comes with rustic ranch wood siding used for ceilings and the exterior. It comes in either a flat-roof or gabled-roof version.
Wedge: The Wedge model is 400 square feet and is priced at $89,500. It boasts high ceilings under a timber and steel roof system and allows for ample natural light while still maintaining your privacy. It includes a fully covered front deck, sliding glass doors and a deck off the back.
Light Haus: The Light Haus model is 400 square feet and is priced at $92,500. It gets its name from the oversized doors and windows that allow natural light to pour in. It features a European-style glass shower, high-end fixtures and tile in the bathroom. It can sleep up to four adults and comes with 100 feet of additional patio space.
Best for: homebuyers who want an energy-efficient, rustic and modern style modular home.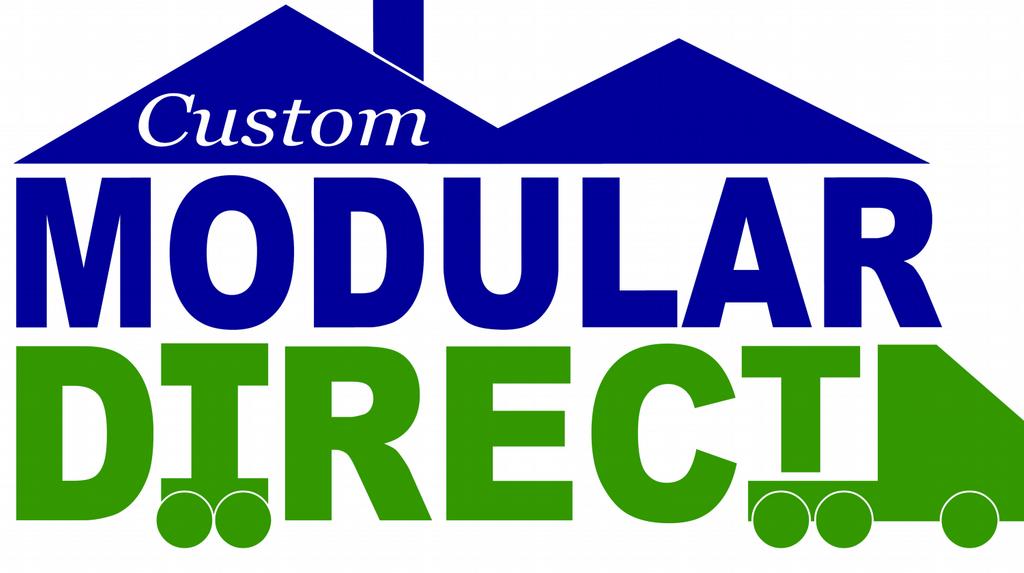 Custom Modular Direct (CMD) makes it easy for you to design your own modular home and have it built to your taste. Acting as your own project manager, you choose and approve everything from blueprints to colors and exterior features. Custom Modular Direct's process is designed to save you thousands of dollars, eliminating builder overhead and profit and sales commissions by dealing directly with the modular manufacturers.
First steps: Once you've decided to build with Custom Modular Direct, your first step is to get qualified with a lender for a construction to permanent loan. Once you've been pre-approved, CMD will work with you to settle on a price for the home you've chosen. Depending on what you are approved for, you can include things like land, site improvements and permits and closing costs in your loan.
Project manager: When you build with CMD, you're the project manager. You oversee the subcontractors you've hired by making daily site visits and looking over their work and schedule. You'll schedule and meet with inspectors and suppliers as well as work with regulatory agencies to make sure codes and regulations are being adhered to.
Savings: According to CMD, based on industry standards, you'll save at least 15 percent. Through their findings, most of their customers' homes on the market appraise for 18-24 percent more than what they borrow.
Designs: CMD has over 15 designs or styles to choose from, including rancher, cape cod, split foyer, two-story, single-story luxury and estate homes. Each design on their website is customizable to your personal style. You can choose things like room size and placement and door and window types. Are you wanting a green modular design? CMD is Energy Star certified and can create customizable energy efficient modular homes.
Timing: According to CMD, a home made of two or more modules will be factory produced in about a week. Final completion on site depends on the efficiency of subcontractors. Normally the home is completed in six to eight weeks.
Best for: consumers who want to act as their own project manager during the modular home building process.

Express Modular is a modular home builder with the goal of making sure your new-home building experience is stress-free. You can choose from eight plans and styles and use a universal design for each style or create your own blueprint using their free interactive tool.
Plans and styles: Express Modular lets you choose from standard floor plans, customizable standard floor plans or complete custom design floor plans. You can choose from over eight styles including Single- and double-story, cape cod, chalet, modern, multi-family and more.
Interactive design: Express Modular lets you come up with your own initial floor plan by offering a free state-of-the-art interactive editing software – Project Homestyler. Once your plan represents what you want, a professional will create a blueprint. If you'd rather not mess with the initial design, you can choose a universal design.
Financing: Express Modular has consultants to make sure you get the right financing for your modular home. They help you secure a construction and permanent loan or set you up with a single-step structure for your loan. These provide construction and permanent financing in a single loan.
The build: The majority of your modular home is prefabricated in their manufacturing facility. It comes 80-90 percent complete upon arrival to the site. Once on site, it's assembled in a quality controlled, weather-tight environment. Assembly includes drywall, flooring, cabinetry, plumbing and electrical wiring.
Cost: Express Modular determines the price of your modular home by taking the total cost of a home project divided by the total number of square feet in the home. They give the example of an average 2,200 square-foot home with total construction costs of $242,000 would cost $110 per square foot to build. Adding on $40,000 of high-end features, for example, makes the price $282,000 but the square footage stays the same, making the cost $128 per square foot.
Best for: consumers wanting to design their own initial floor plan themselves.

American Homestar Corporation (AHC) offers unique modular home designs, onsite construction expertise and financing and insurance products. Choose from multiple floor plans in three styles of homes – Meridian, Oak Creek and Platinum homes.
Meridian floor plans: Meridian floor plans range in size from 396 to 2,356 square feet. Choose from a tiny home with one bedroom and one bathroom up to a traditional size home with five bedrooms and three bathrooms for your floor plan. You have access to all types of decor to choose from online, from cabinets and kitchen fixtures to lights, appliances and more.
Oak Creek homes: Oak Creek floor plans range from under 1,000 to over 2,000 square feet and can have anywhere from one bedroom and one bathroom to six bedrooms and three bathrooms. Pricing ranges from under $50,000 to over $100,000, depending on the floor plan configuration. The Oak Creek line also offers homes built for older adults to replace assisted living facilities. These homes are designed with helpful assistance devices, like raised toilets, grab bars and roll-in showers.
Platinum homes: Platinum homes offer a different style of exterior and interior from the other two styles of floor plans. They are built with Energy Star-compliant features like increased insulation, high-performance windows, tight construction and ducts and energy-efficient heating and cooling systems. You can browse all energy-efficient Platinum floor plans online.
Retirement living homes: American Homestar's Platinum homes can come with the Golden Comfort package, which is ADA accessible and ideal for homeowners transitioning to aging in place.
American Homestar Mortgage: American Homestar Mortgage is part of the American Homestar family of companies. With over 40 years of experience in modular home financing, they can make sure you have all the necessary documents for your application.
Insurance: American Homestar provides insurance through a company called Western Insurance Agency. You can use them to provide your homeowners and/or flood insurance, as well as a variety of other options.
Best for: consumers looking for a wide selection of floor plan sizes, including retirees.

Blu Homes focuses on using technology to build high-end, contemporary-style modular homes. It's a fairly new company, having launched in 2008, and is headquartered in Northern California. Their home prices start at $195,000 for a one bedroom home to $545,000 for a 3-4 bedroom home.
Read More
Compare Top Modular Home Reviews

The Commodore Corporation
Read Expert Review

The Commodore Corporation designs and builds modular homes in 32 states. You can customize all aspects of your home from interior to exterior. Home sizes range from 750-over 2,000 square feet.

Wheelhaus
Read Expert Review

Wheelhaus provides high-end modular homes that are delivered turn-key. Their energy-efficient homes are designed to hold up under high winds and heavy snow. Starting prices range from $89,500 to $365,000.
Disclaimer
Information in this guide is general in nature and is intended for informational purposes only; it is not legal, health, investment or tax advice. ConsumerAffairs.com makes no representation as to the accuracy of the information provided and assumes no liability for any damages or loss arising from its use.
Thank you
Keep an eye on your inbox, the latest consumer news is on its way!