Merry Maids
This profile has not been claimed by the company. See reviews below to learn more or submit your own review.
Founded in 1979, Merry Maids is the largest home cleaning franchise network in the world, providing customized residential cleaning services through more than 900 franchise corporate-owned locations in the United States and 1,400 franchises worldwide, including 65 in Canada. Merry Maids is a part of the ServiceMaster Family of Brands, which serves more than 10.5 million customers includes seven market-leading companies that provide a wide range of related home services.
Overall Satisfaction Rating
5 stars

832

4 stars

131

3 stars

37

2 stars

23

1 stars

147
A link has directed you to this review. Its location on this page may change next time you visit.
How do I know I can trust these reviews about Merry Maids?
How do I know I can trust these reviews about Merry Maids?
3,218,109 reviews on ConsumerAffairs are verified.
We require contact information to ensure our reviewers are real.
We use intelligent software that helps us maintain the integrity of reviews.
Our moderators read all reviews to verify quality and helpfulness.
For more information about reviews on ConsumerAffairs.com please visit our FAQ.
Page 1 Reviews 0 - 10
Carol of Terrell, TX Verified Reviewer
Original review: May 10, 2021
On May 10, 2021 Merry Maids came to my residence. We ordered a deep cleaning, as we are getting ready to put our house on the market. We got a regular cleaning, and a very poor cleaning at that. They were here for 1 and 1/2 hours. If it was above eye level it did not get cleaned. When I would ask one of the ladies a question she would get an attitude with me. (Very Rude) When I ask her to wipe down the refrigerator she looked at me like I had lost my mind. Before they left, I looked things over. They had not even touched the utility room. They were not happy when I requested that they sweep the floor and clean the utility room. Also they did not dust the shelves. Very unprofessional and I will never let them in my home again.
Be the first one to find this review helpful

Krista of Whiteville, TN Verified Reviewer
Original review: Feb. 2, 2021
We were moving and needed a deep clean of our new home. They promised to wipe our cabinets down and were great about vacuuming the dead wasps in the attic space. We were not able to be there though for it. My husband waited for them to arrive and they were late causing our moving process to take longer. When we arrived later that night someone had used the toilet and there were poop splatters around the edge the cabinets might have been dusted but there were finger marks still on them that were easy to wipe off and the top cabinets had not been done because there was still dust on them.
I called to complain and never got a call back. So I called again a few days later to cancel monthly service and the owner told me they were planning to not come back anyway. Just completely unprofessional. I am a clean person and thought Merry Maids had higher standards of professionalism but I was very disappointed. My whole family uses them but after I was treated like this I doubt they will.


Read full review
5 people found this review helpful
Thank you, you have successfully subscribed to our newsletter! Enjoy reading our tips and recommendations.
Mark of Fallon, NV Verified Reviewer
Original review: Nov. 20, 2020
Merry Maids comes to our house every Tuesday. They arrive on time when they say they will and they are courteous and respectful during the cleaning phase. I highly recommend Merry Maids Cleaning services.
Merry Maids response
Thank you, Mark! It's wonderful to see you had a positive experience with us, and we want you to know that we are here to assist you with any further service needs!
3 people found this review helpful
Anna of Olathe, Kansas Verified Reviewer
Original review: Nov. 5, 2020
Got different people each time and only did quick surface wipe, still dust in corners. Floors weren't swept at edges, corners, or under furniture. Mopping was just as bad. Bathrooms were just spot cleaned. When I called after each cleaning they were sorry & assured me it wouldn't happen again, but it did.
7 people found this review helpful

MICHAEL of Newtown, CT Verified Reviewer
Original review: Aug. 8, 2020
We requested a cleaning for a upcoming photoshoot, specifically noting that the team could spend extra time in our home to complete an A+, 100%, all corners covered cleaning. What that resulted in was the team showing up early (we were rushed out of the house) and then not even taking the full 4-hour window before leaving early. We came home with a few hours to go before the photoshoot and discovered we had to clean basically everything again by ourselves. Surfaces hadn't been dusted, corners were full of cobwebs, there were easily cleaned stains on the floors that had been missed, and an entire room hadn't been touched.
We took a bunch of pics and attempted to relay our concerns/issues with management, but the result was that the only compensation they could give was discounted/free future cleanings. Considering we'd specifically hired the service to prep for a scheduled photo shoot, the offer of future cleanings when we'd spent almost $500 on a half-** job after saying, "Take as long as you need, we'll pay extra" did not interest us. Merry Maids is banned from our properties.











Read full review
7 people found this review helpful
Customer increased Rating by 2 stars!

Elizabeth of Snellville, GA Verified Reviewer
Original review: Feb. 14, 2020
I've had Merry Maids for about a year. Initial deep clean was amazing! I was so excited even though one of the ladies broke my husband's collectible Hank Aaron statue. Once the biweekly cleanings began, EVERYTHING changed. COMPLETE opposite. Basic wipe down. Cleaning is inconsistent, depending on who they send. It's been a very stressful experience as I've had to sit home each time and follow behind people to make sure things are actually cleaned. Many of the ladies are NOT happy in their job and you can tell. When you complain, the manager basically justifies the cleaning, offers to change the team, but refuses to make any concessions on letting us out of this awful contract.
I've sent pictures of coffee and liquid stains on my kitchen counters IMMEDIATELY after a the cleaning only to get a new team next time. After maybe one good cleaning, you're stuck with another lack luster cleaning where you have to cone behind and sweep or wipe under the faucets to remove bacteria. I feel stuck in this horrible contract. Unlike the review above, I will have to pay $400 to get out of my contract after suffering through this for almost a year. They refuse to budge even though I've sent pictures and clearly provided evidence of the lack of quality. We have decided to pay the stupid $400 and find a dedicated cleaning lady to service our house. Please don't fall for the initial deep clean trap. They don't follow through. Here's a picture of my "deep cleaned master bathroom sink and shower.



Read full review
14 people found this review helpful
Gayle of Forest, VA Verified Reviewer
Original review: Jan. 9, 2020
The lady that came out was lovely. She was extremely polite and I would say had complete knowledge on her company. It was a pleasure doing business with her. She even took my garbage out for me and cleaned out a heavy cooker for me.
Merry Maids response
We appreciate your feedback, Gayle! We aim to provide the best service to our customers!
2 people found this review helpful
Angela of Memphis, TN Verified Reviewer
Original review: Jan. 2, 2020
Could not manage the most rudimentary of tasks (clean bathroom mirror, get rid of shower mold starting to grow, clean floors). Complained after each cleaning and it only got worse. Last straw was cleaner that didn't touch the stairs, didn't wipe the kitchen counters and never touched the clearly visible debris (crumbs etc) on the top of my stove. It was so bad it showed up clearly in photographs. They "did me a favor" by letting me out of the contract for just a $99 penalty. You MIGHT have better luck in your city, but DO NOT SIGN ANYTHING UNTIL THEY HAVE PROVED THEY ACTUALLY CLEAN. Also they were way overpriced.



13 people found this review helpful

Naomi of Vancouver, CA Verified Reviewer
Original review: Nov. 15, 2019
I used this service for about 8 years. Quality was variable, with dusting being the most inconsistent. Several months ago, I was offered a free fridge-cleaning or oven-cleaning in response to writing a positive review. As soon as I went to Yelp, the first thing it said was not to give a review in exchange for a freebie, so I did not. K. was so rushed that she always left the rotating dish in the micro-wave askew. I wasn't usually at home, but following surgery, I was. I was shocked when K., who had come alone, left after 45 minutes.
The big problem happened when I was still at home. I had asked for the balconies and the inside windows to be cleaned. M. was assigned to the balcony, and was obviously unfit to be doing so. It is unpleasant to listen to someone huff and puff. At some point, I looked up to see M. whispering to K. Turns out she spilled the bucket of water with grime from the balcony onto a rug and onto my white carpet. K. pretty well said "no big deal".
Meantime, K. did a job on the windows so poorly that the streaks she left were worse than when she started. She blamed it on not bringing enough rags. When they left, neither of them advised what would be done about my carpet, my poorly done windows and my equally poorly done balconies. They are a company which advertises that they bring their own supplies. To my annoyance, I went to reach for my just filled paper towel roll to discover they had used them all.
I phoned Merry Maids and they did send someone over who did a much better job. I was very clear that neither K. nor M. were to be inside my home again. Probably my mistake, but I told Tiana (manager) that I would pay to have the carpets shampoo'd. My rationale at the time was that the shampooing was long overdue. The shampoo company came, looked at the stain and put a rider on the agreement that they may not be able to get the stain out. At first I thought they did, but over the ensuing months, the stain (measuring 18 inches by 36 inches) became more visible.
I asked Raymond what they could do about it. He told me to call the carpet shampoo company. I explained that they had agreed ahead of time that the stain was not guaranteed. He then told me to find someone else to do it and they would pay. I phoned 2 companies who advertise that they specialize in stains, but having seen the photograph, neither were willing to come.
My cleaning was scheduled for yesterday, and it was unusual for me to be home. When I opened the door, M. was standing there. I sent them away. Unfortunately, I did not think to ask them to give me my key. This Merry Maids franchise charges my credit card two days before they come. I told Raymond to refund my money, cancel my future sessions and mail my key to work.
For some reason, he wrote to me that they would give me a free cleaning for my troubles. Apparently, he thought it was okay to send M. to my home because she wasn't going to be cleaning, just orienting the new cleaner. That astounded me. It will be interesting to see how long it will take to get the money back to my credit card and get my key to me. New development tonight is that the owner of the new cleaning service knows of a company that specializes in stains. It remains to be seen if Merry Maids will honour Raymond's statement that they will pay to have this stain removed.
Read full review
7 people found this review helpful
Bernice of Montvale, NJ Verified Reviewer
Original review: Nov. 8, 2019
I contacted Merry Maids Services about cleaning my home. They provided two women to clean a 4,000 square foot home at $125 per hour. The women were supposed to arrive at 8:00 but arrived at 8:50. They spent 8 hours in my home at that price. They did not clean basement or the hallway in basement, my marble floor in the master bedroom was horrible. I notified the company and she went ahead and charged the full price of almost $1000 dollars. All Gena ** offered was for them to come back and clean the rest. In this point I feel very uncomfortable about having them back in my home.
17 people found this review helpful
Merry Maids author review by ConsumerAffairs
Dallen Peterson founded Merry Maids in Omaha, Nebraska, in 1979. Today, 1,351 Merry Maids franchises exist across the United States. The company specializes in house-cleaning services, providing tidying or more in-depth cleaning services.
Cleaning guarantee: If customers aren't happy with the service, the company will re-clean at no additional charge.

Green focus: The company is environmentally friendly, using SHINEFFECTIVE maintenance products, which are "Design for Environment" approved by the EPA. The products are lower in volatile organic compounds and better for both the earth and humans.

Employee screening: The company screens all employees thoroughly so customers can feel safe with them in their home.

Team consistency: Merry Maids tries to send the same cleaning team each time so they become familiar with the space and cleaning routine.

Online deals: The Merry Maids website has regularly updated cleaning deals so customers can receive discounts when using the company's services.
Merry Maids questions and answers
What problem is Merry Maids trying to solve?

Merry Maids offers residential home cleaning services. Merry Maids allows homeowners to cross a major chore off their to-do list by keeping the house clean. Our customers trust Merry Maids to get the job done with teams that are professionally trained and background screened.

What sets Merry Maids apart from the competition?

Our cleaning services are thorough, consistent and customized. Also, cleaning services are available weekly, every other week, monthly or one-time. In addition to general household cleaning, we offer special house cleaning services for oven cleaning, refrigerator cleaning, window washing, packing & unpacking, wall washing, cabinet cleaning and post-construction cleaning.
All of our team members go through extensive background checks so that our customers can have peace of mind when opening their home to our team. We are bonded and insured so if an incident does occur, our customers are fully protected. Our nationwide network allows Merry Maids to offer the scale of the nation's largest home cleaning business, with the service of a locally owned business.

What needs do your products or services fulfill, and how do you fulfill those needs better than your competition?

On every visit, our Merry Maids team dusts, vacuums, washes and sanitizes each room. Using our equipment and specially formulated products, we clean from left to right, top to bottom, so no detail is overlooked. It's our products and processes that set us apart from the competition. We have a unique, proven method of cleaning various rooms and surfaces in our customer's homes. Simply put, our goal at Merry Maids is to obtain 100% satisfaction in our service. No fine print. No asterisks. No worries.

How does Merry Maids measure success?

At Merry Maids, it is all about what the clients say and their experience with our service. We use a best in class system of client satisfaction measurement known as Net Promoter Score (NPS). This allows our clients regularly to provide feedback and tell us how we are doing. The voice of our clients is our key measure that fuels our future growth.

What's the most common misconception consumers have about your industry and your company?

The most common misconception is that our industry is just a maid with a spray bottle and cleaning cloth. There is a science to cleaning. At Merry Maids, we dedicate time and resources to Research and Development because we believe that we are caring for the home and individuals that live there.

How has your industry changed in the last 5 to 10 years?

Not only has the number of competitors in the industry increased, consumer behaviors and their involvement in the shopping process have evolved. More and more homeowners are relying on technology. This includes online price estimates, online scheduling and online purchasing. In the past, this was typically provided through a phone call to our company and our cleaning specialist would visit the customer's home for an in-home, onsite estimate. However, more and more customers now expect a simple, quick, online, 24/7/365 shopping experience without having to talk to a live person.

What is something you wish every consumer knew about Merry Maids?

What a great team of associates we have working extremely hard to serve our clients every day. The pride our associates take in delighting our clients through their cleaning, relationships and all the little 'extras' are what make Merry Maids the great company it is.

Has Merry Maids received any awards or recognition your customers would like to know about?

Currently, Merry Maids is celebrating 36th years in business. We were featured in the Franchise 500® list as one of the top franchises in 2013 and in 2015. We won Women's Choice Award® for America's Best for Home in Cleaning Services from 2013 to 2015. We are also ranked #1 by Entrepreneur Magazine in the Residential Cleaning category, named as a Top Military Friendly Franchise by GI Jobs Magazine, named as a Top Global Franchise by Franchise Direct, ranked in the Top Franchises for the Buck by Forbes.com and ranked by Entrepreneur Magazine as one of America's Top Global Franchises.

How has Merry Maids grown or evolved?

In order to meet customer demand, our company has grown in the social media and online space to make customer engagement easier and more accessible. We're also adding e-commerce capabilities to our franchisees' local websites and are continually setting up more franchisees with this functionality. Merry Maids is part of the ServiceMaster Family of Brands. In the past 12 months, our Family of Brands has served 5 million residential and commercial customers, visiting more than 75,000 homes per day.
Merry Maids Company Information
Company Name:

Merry Maids

Year Founded:

1979

City:

Memphis

State/Province:

TN

Postal Code:

38175

Country:

United States

Website:

www.merrymaids.com
Media
AWARDS & CREDENTIALS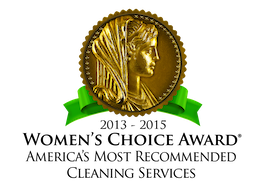 You're signed up
We'll start sending you the news you need delivered straight to you. We value your privacy. Unsubscribe easily.