Merry Maids
ConsumerAffairs Accredited Brand
Founded in 1979, Merry Maids is the largest home cleaning franchise network in the world, providing customized residential cleaning services through more than 900 franchise corporate-owned locations in the United States and 1,400 franchises worldwide, including 65 in Canada. Merry Maids is a part of the ServiceMaster Family of Brands, which serves more than 10.5 million customers includes seven market-leading companies that provide a wide range of related home services.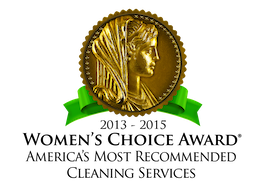 Read More
Read More
Select stars to rate your experience
Last updated: Nov. 13, 2017
825

Merry Maids Consumer Reviews and Complaints
This review is featured by Merry Maids
Original review: Nov. 11, 2017
We had the house cleaned on Tuesday by Estina from Merry Maids and she did a great job. Merry Maids comes every two weeks and they show up on time when they're supposed to. We've had about three different people come over and they were all very nice and friendly. They have all done a nice, good job and I'm very satisfied with their service. Also, there's always somebody at the telephone when we call them. We've had to cancel or move times around sometimes and they've been very good at handling that. I'd recommend them.
This review is featured by Merry Maids
Original review: Nov. 10, 2017
Scheduling a service with Merry Maids is very easy. They come every two weeks and they call every Thursday to confirm they will be coming. The cleaning professionals have all been good and they always do what I ask. I like the consistency of having the same person so I like it when they send the same people week after week as I get to know them a little bit. When they change people, I start all over a bit.
Original review: Nov. 13, 2017
It's simple to schedule service with Merry Maids and they are very pleasant whenever I talk to them on the phone. Usually, they come, they do their job, I pay them, and they leave. And we're all happy. They cleaned the house beautifully during their most recent visit.
Thank you, you have successfully subscribed to our newsletter!
Enjoy reading our tips and recommendations.
Unsubscribe easily whenever you want
Original review: Nov. 12, 2017
I started with Merry Maids in Rome, which is where their office is located, but now, we live about 45 minutes outside of Rome. Still, they came with us to our new home and they've been very gracious. It was sweet of them to be accommodating and I recommend them all the time. We have them for six years and they come once a month. We've been having scheduled services since last January, and their reps, Sharon and Rebecca, have been doing a great job. If there's ever been anything that I felt needed to be addressed or wasn't being done, it was rectified immediately within that week. It was either they re-did it or re-scheduled and came to fix it. I also referred them to my son and they come to his house once a month. He's 23 and living in his first home as a Christmas present and I'd like him to remember what clean is like. I'm scared that, as a boy, he might not if he didn't have a little help.
Original review: Nov. 9, 2017
Scheduling the service with Merry Maids was fine but I have to wait an entire day because I don't know when their employee is coming. I have to sit and wait until she gets here, then I can run my errands after she leaves but I understand that completely because she's got other customers before me. Occasionally they miss a spot, but that's all right because I understand they can't go over with fine tooth comb. The girl that comes now is wonderful. She's very friendly and we had a good conversation. They were wonderful and I don't have any problems at all.
Original review: Nov. 8, 2017
I have a fixed schedule with Merry Maids but I've only met their people once. They were professional and as long as I leave the lady a note, she leaves me a note and that's all that matters – communication. They've gotten everything done too. The things that they missed the first time around they took care of the second time around. The only negative was that they left my patio shade open which is at ground level so anybody that was walking by could see what was going on inside my house. Otherwise, everything was extremely satisfactory. The house was quite nice in days.
Original review: Nov. 5, 2017
I am writing about a cleaning that happened on September 7, 2017. My wife and I contacted the Kingsport TN office to have my mother-in-law's very small apartment cleaned. She is 78 years old, lives alone, and lives in Abingdon VA. My wife and I live in Columbia, SC. We spoke to the owner who in turn had one of the "clean team" contact us via phone. For what we wanted cleaned, we were told it would be a thorough "deep" clean, top to bottom ($350.00 2 people approx. 6 hours). The "team" called us after about 2 hours to say they were done since it was a small apartment and gave them our debit card info. On Friday September 8, my mother-in-law called us and said not everything was cleaned.
It took her a while to see what had been done since she uses a walker and cane. They did not clean the behind the fridge, the oven, the dishwasher, stove top, ceiling fan in living room, dust the walls or ceiling, baseboards, floor around the washer, dust under her bed, or sweep the front porch. We called the Kingsport office and complained about the service. We were told they would send someone to fix the problem and that they do NOT offer any full or partial refund. We did not want them to send anyone else to enter mom's apartment.
We then contacted the corporate office to file a complaint. We explained the situation to the office manager and were told the owner would get back to us at their earliest convenience. Well that was over a month ago. We have not yet heard back from them. It upsets us that a company promises something and doesn't deliver and especially taking advantage of a 78 year old person. We are now going to file a complaint to the BBB asap. No matter what the outcome is, we will NEVER use or recommend this company (office) to anyone.
View more
How do I know I can trust these reviews about Merry Maids?
937,347 reviews on ConsumerAffairs are verified.
We require contact information to ensure our reviewers are real.
We use intelligent software that helps us maintain the integrity of reviews.
Our moderators read all reviews to verify quality and helpfulness.
For more information about reviews on ConsumerAffairs.com please visit our FAQ.
Original review: Nov. 3, 2017
The service from Merry Maids has been great. We have the same team every time and they do a great job, so we're always very satisfied. We have a great relationship with them. The management has been great, too.
Original review: Nov. 1, 2017
I just hired Merry Maids and I talked to someone on the phone several times. They were very nice and the job turned out well. I got their number off the computer and was easy to make a schedule with them. They cleaned my son's apartment since he was moving out. Then he talked to a solemn lady and she was very pleased with the way the apartment looks. I was very pleased with Merry Maids. They called me several times to double check and they were just very pleasant ladies to work with.
Original review: Oct. 31, 2017
Scheduling for my service with Merry Maids was extremely easy. I did it over the phone. They had a lot of availability and they were scheduled to come one time and then if there was a conflict, they called right away and were very accommodating in trying to find another time. The people that were sent out were very friendly. They discussed what they were doing and were happy to do anything else that we needed at that time. They did a good job and we were really happy with it. Merry Maids is great and they're professionals.
Original review: Oct. 30, 2017
I needed my house cleaned and when I called Merry Maids, scheduling the service was very easy. I spoke with a sales rep and she came here for an interview. She was very personable and the cleaning professionals who came out were very pleasant. They were excellent and they did more than I asked them to do. I would call them in a flash again if given the need.
Original review: Oct. 29, 2017
We had Merry Maids years ago, but we stopped using them because we were unhappy with the level of cleanliness and we weren't getting what we paid for. It has been only two weeks since they were back after some discussion about our problem, to begin with. So far, it's been straightforward. We scheduled it, they came on the day scheduled and did a very reasonable job. They vacuumed, dusted, made the beds and did what they're supposed to do. I'm very satisfied.
Original review: Oct. 29, 2017
The guy from Merry Maid was friendly. He dusted and straightened up the kitchen and bathroom. I had to reschedule one appointment and when I called for Merry Maids, the receptionist was polite and understood that I had a doctor's appointment and there was no way to let the Merry Maids representatives in to straighten up.
Original review: Oct. 28, 2017
The people Merry Maids sent did a wonderful job and they were very good and very professional. The cleanliness was excellent and I was very happy. Everything is done great and I would recommend them to anybody.
Original review: Oct. 27, 2017
Scheduling with Merry Maids for the service was easy and they came right on time. They brought a trained crew who was nice and easy to talk to. Though they missed a few cobwebs and missed a few spots, they did a good job and we'll be using them again 'cause they're local. We're overall satisfied with them. In fact, I have recommended them to a friend.
Original review: Oct. 27, 2017
We have been with Merry Maids for two years and so far, there was no problem scheduling our service. We have a schedule set and they show up on the scheduled time. For the most part, I'm very satisfied with the cleanliness. Every once in a while, they miss something, but that's human. Overall, I had a wonderful experience with Merry Maids. They're a great group of people. We get along fine. They're personable. I am pleased with their work and I couldn't ask for a better experience.
Original review: Oct. 26, 2017
We had someone from Merry Maids over yesterday. She was on time, nice, and friendly. Plus, she did the work that she was supposed to do. Our house is cleaner than before and we are pleased with her. The service is scheduled automatically and they just call to remind us that they are coming.
Original review: Oct. 25, 2017
We needed a cleaner and Merry Maids were recommended by the guy who takes care of maintenance at an apartment complex we were at previously. The rep from Merry Maids, Erin, was terrific. She was a good representative of the company. She made scheduling the service a tremendous experience. We're scheduled for service once a month at $200, which is salty, and we recently had a first time cleaning. The two young ladies blitz the house for two and a half hours and cleaned, what appeared to be, reasonably well. I wasn't wowed, but I was okay with it. They missed one of our tubs and I realized that can happen.
Also, they didn't interact much. They perceived they had a lot to do so they buckled down and worked. The lead person was multi-lingual so she was okay with English. The secondary person didn't say anything. My wife gave them high praises but it was what I would expect for a lot more than we paid. It was $400 and that was excessive. We're in Lancaster County where Merry Maids is all over. If it's mediocre going forward, we might try somebody else.
View more
Original review: Oct. 25, 2017
I've only used Merry Maids once and the girls did a pretty good job, but they charged double because it was the first time. I thought that they'll move furniture and do a thorough clean but it was just a standard clean. So, they basically just charged me double. I sent the owner two emails because I'm not very happy that they charged $300 dollars for 5 hours' work and I'd like to get credit. He didn't seem to want to talk about it. The girls did a good job of cleaning. It just felt like they ripped me off on it. If he would have just said, "No, I'm not going to give you a credit. I think $60 dollars an hour is fine, per man-hour." That's not for two people, that's each one. The fact that he didn't even respond to my emails was concerning. I'm not impressed. I'm a realtor, and I was asked for a recommendation. I did not put them on the list because of this, but I'm going to have them come out next Wednesday again and we'll see.
Original review: Oct. 24, 2017
We've had Merry Maids service for quite some time and we're very happy with them. Their rep, Cathy, is very considerate and professional. When we have to make a little bit of time change for Dad to get some treatment, she's willing to do that. She's had some other people with her on occasion and it goes much faster with two but when she's by herself, she does a wonderful job still. Merry Maids is reliable. When they say, they're going to be here, they're here. They are thorough too.
Original review: Oct. 23, 2017
We called Merry Maids and someone came out and looked at our place. Then we decided which way to have the cleaning done that would work best for us. It was set up, and then they started coming. They arrive in the time frame that they give us and they're friendly. I have the gals from Merry Maids come in every other Tuesday. Two girls usually come but last week, there was only one. She was fantastic and she just whipped right through the place. She did a great job and didn't seem to be slowed down at all by the fact that she didn't have a partner. We've been having Merry Maids now for about six months and we're always happy with them.
Original review: Oct. 22, 2017
I'm so busy that I haven't had time to clean my house. So, Merry Maids came and helped me. Their rep made it easier to schedule for the service because she understood my dilemma since her husband works a lot too. They did a good job and my home was clean and smelled good for a change.
Original review: Oct. 21, 2017
Merry Maids was very easy to work with, and they were very accommodating to us. We had them come in and clean the house for us before we moved in. Their representative was very nice, and scheduling the service was good. Unfortunately, at the time, we were not able to get the electricity turned on yet, but they said they would try to do what they could without electricity. We were not there because we were moving but they were able to clean everything that we had asked them to and they did a very good job. It made it easier for us to move in and feel comfortable that everything was clean and we wouldn't have to worry about the cleaning phase of moving into our new house.
Original review: Oct. 20, 2017
I have Merry Maids come in bi-monthly to do a cleaning of my home and had them do a moving clean for my parents three weeks ago. The initial discussion about the services and set up was great, smooth and fantastic. They are very easy to schedule and the service is great. The work they've done has been excellent and my mother said they were wonderful and did a great job, as well. I love the results. I really like that they send you the reminder notice before they come because I am really forgetful. It's a really helpful service. I also like how they make it clear. They leave a sheet and say, "If there's anything we didn't do well, let us know." They are really open to feedback and I could tell them if I had an issue, and they would take care of it.
Original review: Oct. 19, 2017
Merry Maids came under the title of Cleaning For A Reason. I'm taking chemo for cancer and my doctor knew I live alone and that I'm weak and was not able to get around very much. He recommended Cleaning For A Reason and it's all intertwined with Merry Maids. I've been very sick and my place hasn't been dusted in weeks. The young woman that came here was excellent. She was a tall, blonde headed, pretty girl. She was extremely nice and went right to work when she came in. I was going to tell her what I really needed and she said, "You don't have to worry about it. I'm going to take care of this." And she did. She brought all of her supplies and she vacuumed and dusted this whole, two-bedroom condo. She cleaned up the kitchen, one bathroom and one shower.
It was incredible and it was an experience for me that was very pleasant because I've been so sick and was not able to get these things done. She did more than I could ever imagine she could've done in an hour and a half. She left me a schedule and an envelope that they're coming back here three more times. There was also a pamphlet for Merry Maids so I know the two are connected. It was a superb service and an excellent contribution from them. I've told several of my friends about it and told them that it was from Merry Maids.
View more
Original review: Oct. 19, 2017
I'm selling my home. I needed to have it professionally cleaned and my realtor recommended that I use Merry Maids. It was very easy to schedule the service. The person who I talked to that came out was great. I wasn't sure what to expect, other than I knew it was expensive. There were two of them who came. One came earlier, cleaned the floors and got all the cobwebs off the ceiling. The supervisor came out just to see how things were going and she was fantastic. Somebody else came and helped finish up. They worked really hard and I was really impressed with how thorough they were. It took them about six hours and they did a great job. My house is still very clean from the cleaning job and despite it being almost $400, it's worth every penny. They run a good company and I wouldn't hesitate using them again. It was a great experience.
Original review: Oct. 18, 2017
Merry Maids came and did an initial cleaning. Then I went on and signed them up for a bi-weekly service, and they came yesterday. They gave me three different ranges for the schedule. I could have an early morning, a mid-morning, or an afternoon, and I told them I would like early morning or mid-morning. And they called me the day before and they told me they'd be here between 9:00 o'clock and 9:30. They were here by 9:00 o'clock. They were very professional and did what they needed to do. They divided - one did this area and the other one did another area. I have a four bedroom house - three bathrooms, a den, a living room, and a dining room. And they were finished within an hour and 10 minutes.
They take constructive criticisms very well. And what I was pointing out, they went and did it and everything was fine. I'm very satisfied. They use cleaning products that are fragrant but not that pungent type fragrance that gets up in your nose and burns. So, the house just smells clean, disinfected, and very good when they leave. The furniture is polished and looking good. The glasses are sparkling and shiny.
View more
Original review: Oct. 17, 2017
Merry Maids of Cinci Ohio - I have one word to describe them. Heartless, I was scheduled for a cleaning for Tuesday the 17th. I was involved in a major car accident. Car rolled, and was totaled. I am lucky to be alive. I had called to cancel since I didn't want to eat a service charge. Well when I got back around 3 they complained I had bailed on them twice. After I brought up the point they for some nutty reason they never got back to me after I wanted to set up the original appointment after waiting 2 weeks. I had to call them back. Last week I was getting to visit my father who was out of state and in a nursing home. Just walked in around 3 pm and there was no way I was going to make this appointment.
Original review: Oct. 17, 2017
We had our most recent service with Merry Maids a couple of weeks ago. Scheduling the service was easy, and the representatives over the phone were very good. The two girls who came out didn't waste any time talking to each other. They did an excellent job and kept moving. I was very impressed, and I love the cleanliness of our home since they came out. Merry Maids should keep on doing what they're doing. I'd recommend them.
Original review: Oct. 17, 2017
My experience with Merry Maids has been great. They are lovely and does a very good service in my house. Scheduling a service with them was easy, too. Keep up the great customer service.
Original review: Oct. 16, 2017
We had just come back from a trip and I wanted to make sure that everything was clean throughout. I called Merry Maids on a weekend and then they scheduled the service for Monday. I said I couldn't do it on a Monday but I could do it on Tuesday at a certain time and they made it happen. I've requested the service twice and both times the rep I've spoken with was fantastic. Also, the whole Merry Maids team was helpful. I made contact with one person and I ended up getting the only one who schedules my area. It was a good, smooth and I got somebody right away.
They sent two people over for two hours. They were very professional, efficient and very fast like a tornado. I couldn't wait until they went into a room to tell them what to do. I had to tell them way in advance because by the time I noticed that they were in a room cleaning it, they might have done half of it. Maureen didn't want to place stuff on her dresser and I didn't tell them yet. And they were almost done in that room but they stopped and they did a good job.
The cleanliness was exactly at the level I needed. The bathtub is hard to clean and it was absolutely white. It was the same thing with the kitchen counters. We had a son die three months ago. We had pictures scattered around the bedroom floor and one asked if it was okay to clean up. You'd see that they were watching but I was in there as well while they would organize things. They cleaned the room perfectly and I'm really glad that they organized it. The quality of the cleaning and the decision making they made were very good. Their work has been better than expected always.
View more
Original review: Oct. 16, 2017
Our service with Merry Maids was scheduled, and they gave me a calendar for a year. I like the people who came in and provided the service. They talk to me and they're very nice. I was very satisfied with them.
Merry Maids questions and answers
What problem is Merry Maids trying to solve?

Merry Maids offers residential home cleaning services. Merry Maids allows homeowners to cross a major chore off their to-do list by keeping the house clean. Our customers trust Merry Maids to get the job done with teams that are professionally trained and background screened.

What sets Merry Maids apart from the competition?

Our cleaning services are thorough, consistent and customized. Also, cleaning services are available weekly, every other week, monthly or one-time. In addition to general household cleaning, we offer special house cleaning services for oven cleaning, refrigerator cleaning, window washing, packing & unpacking, wall washing, cabinet cleaning and post-construction cleaning.
All of our team members go through extensive background checks so that our customers can have peace of mind when opening their home to our team. We are bonded and insured so if an incident does occur, our customers are fully protected. Our nationwide network allows Merry Maids to offer the scale of the nation's largest home cleaning business, with the service of a locally owned business.

What needs do your products or services fulfill, and how do you fulfill those needs better than your competition?

On every visit, our Merry Maids team dusts, vacuums, washes and sanitizes each room. Using our equipment and specially formulated products, we clean from left to right, top to bottom, so no detail is overlooked. It's our products and processes that set us apart from the competition. We have a unique, proven method of cleaning various rooms and surfaces in our customer's homes. Simply put, our goal at Merry Maids is to obtain 100% satisfaction in our service. No fine print. No asterisks. No worries.

How does Merry Maids measure success?

At Merry Maids, it is all about what the clients say and their experience with our service. We use a best in class system of client satisfaction measurement known as Net Promoter Score (NPS). This allows our clients regularly to provide feedback and tell us how we are doing. The voice of our clients is our key measure that fuels our future growth.

What's the most common misconception consumers have about your industry and your company?

The most common misconception is that our industry is just a maid with a spray bottle and cleaning cloth. There is a science to cleaning. At Merry Maids, we dedicate time and resources to Research and Development because we believe that we are caring for the home and individuals that live there.

How has your industry changed in the last 5 to 10 years?

Not only has the number of competitors in the industry increased, consumer behaviors and their involvement in the shopping process have evolved. More and more homeowners are relying on technology. This includes online price estimates, online scheduling and online purchasing. In the past, this was typically provided through a phone call to our company and our cleaning specialist would visit the customer's home for an in-home, onsite estimate. However, more and more customers now expect a simple, quick, online, 24/7/365 shopping experience without having to talk to a live person.

What is something you wish every consumer knew about Merry Maids?

What a great team of associates we have working extremely hard to serve our clients every day. The pride our associates take in delighting our clients through their cleaning, relationships and all the little 'extras' are what make Merry Maids the great company it is.

Has Merry Maids received any awards or recognition your customers would like to know about?

Currently, Merry Maids is celebrating 36th years in business. We were featured in the Franchise 500® list as one of the top franchises in 2013 and in 2015. We won Women's Choice Award® for America's Best for Home in Cleaning Services from 2013 to 2015. We are also ranked #1 by Entrepreneur Magazine in the Residential Cleaning category, named as a Top Military Friendly Franchise by GI Jobs Magazine, named as a Top Global Franchise by Franchise Direct, ranked in the Top Franchises for the Buck by Forbes.com and ranked by Entrepreneur Magazine as one of America's Top Global Franchises.

How has Merry Maids grown or evolved?

In order to meet customer demand, our company has grown in the social media and online space to make customer engagement easier and more accessible. We're also adding e-commerce capabilities to our franchisees' local websites and are continually setting up more franchisees with this functionality. Merry Maids is part of the ServiceMaster Family of Brands. In the past 12 months, our Family of Brands has served 5 million residential and commercial customers, visiting more than 75,000 homes per day.
Merry Maids Company Information