Merry Maids
ConsumerAffairs Accredited Brand
Founded in 1979, Merry Maids is the largest home cleaning franchise network in the world, providing customized residential cleaning services through more than 900 franchise corporate-owned locations in the United States and 1,400 franchises worldwide, including 65 in Canada. Merry Maids is a part of the ServiceMaster Family of Brands, which serves more than 10.5 million customers includes seven market-leading companies that provide a wide range of related home services.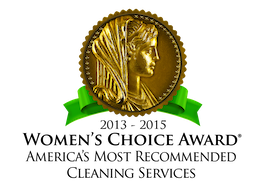 A+BBB Rating
View More
View More
1200 Merry Maids Consumer Reviews
A link has directed you to this review. Its location on this page may change next time you visit.
This review is featured by Merry Maids
Edwin of Las Vegas, NV Verified Reviewer Verified Buyer
Original review: Nov. 24, 2018
If you're looking for someone to do your housework, Merry Maids is the best. I've been using them for three years now. Initially, I gave them a call and they came out and gave me a quote. It's very easy to schedule with them. We have a standing appointment where they show up every other Wednesday. Their cleaning pros are also fast and very pleasant and polite. They come in and just do a really good job.
Merry Maids response
Thank you, Edwin! We appreciate the time you spent to share your feedback! We're glad to hear we were able to provide the service you needed.
7 people found this review helpful
This review is featured by Merry Maids
Carol of Avenel, NJ Verified Reviewer Verified Buyer
Original review: Oct. 29, 2018
I've always done my own house cleaning but I've had health problems which prohibit some of my activities. On occasion that I can't manage it, I call Merry Maids. We've been using their services every now and then for about three years now and I'm very pleased. I always have Maggie and Valerie come out here and they're excellent. Every time they come, I'm delighted by the job they do. I am impressed with how efficient and thorough they are and how much they can accomplish. I'll probably be getting them around December again if I'm not able to do all my house cleaning before the Holidays.
Merry Maids response
We appreciate the time you spent to share your feedback! We're glad to hear we were able to provide the service you needed.
2 people found this review helpful
Page 1 Reviews 1 - 10
Crystal of Kenosha, WI Verified Reviewer Verified Buyer
Original review: June 11, 2019
It has been about three months now since we got Merry Maids' service, and they do such a beautiful job. I had to use a cleaning service since I had been sick for a really long time, and I have some disabilities. My mom, who lives with us, has disabilities, too. And the house was just in rough shape. I've used people off Craigslist, but I had a bad experience.
When I called Merry Maids, they had a plan that was incredibly affordable where they come in and do a deep clean. Having the service helps me, as I won't constantly have to struggle to keep my home clean. They come out every other week, and our house is always beautiful when they leave. We have things that had been stained for years, and they got those clean. Also, they're always really respectful to my family, my pets and my home. I've been getting the same people every time, except the last time when it was a different team, but I'm still so pleased.
One of the big things is that I have pets, and another is that the ladies are able to work within my allergies. I'm allergic to bleach fumes and Merry Maids have products that are able to work with that. Also, the ladies that have come in seem really happy. I'd like to believe that it means that they're happy with their employer. It's important for an employer to treat their employees well. I have recommended Merry Maids.
View more
Merry Maids response
Crystal, thank you for taking the time to share your Merry Maids experience with others. We're happy that you're enjoying your new service!
Be the first one to find this review helpful
Thank you, you have successfully subscribed to our newsletter!
Enjoy reading our tips and recommendations.
We value your privacy. Unsubscribe easily.
J. of Ct, CT Verified Reviewer Verified Buyer
Original review: Dec. 8, 2018
We were renting an apartment because we moved out of our house and rented a condo. It was the policy of the owner of the apartment to have it professionally cleaned before we leave there, so I called Merry Maids and they sent Digna and German. They cleaned the stove and everything that would have to be cleaned for new tenants, and they did such a lovely job. The house was pretty much empty, and they went through. When we were here a year in this house and it got too hard for us to keep up with the floors, I called Merry Maids. I asked if Digna and German were still there and if it would be possible to have them. They were there and Merry Maids gave them to us, and it has worked out very well ever since. They're very nice, thorough, friendly and dependable. When they say they're coming, they're here. They do a wonderful job and I'm really satisfied with them.
We've been with Merry Maids for about four years now and they've been very consistent. If I want something extra done such as moving some chairs, they're more than willing to do it. Also, they ask all the time if I have anything extra I want done and usually I don't but if I do, they do it. They're very good. When Holidays come up, they switch the schedule around a bit but it works. This time it didn't because they come to me on Mondays but it doesn't make any difference because they aren't coming until after the Holidays again. Merry Maids came yesterday and they're great. I always say to anybody who talks about house cleaning that I have the best people. I really like them. Everything goes right on schedule and very smoothly.
View more
Merry Maids response
We appreciate the time you spent to share your feedback! We're glad to hear we were able to provide the service you needed.
Be the first one to find this review helpful
Rochelle of Holmdel, NJ Verified Reviewer Verified Buyer
Original review: Dec. 4, 2018
I called Merry Maids a long time ago but never followed through. Then, I had a knee surgery and I really couldn't keep up so I called them. And I liked the fact that they were bonded. They were on the books and they were a bona fide company, not just somebody you pick off the street. That means a lot to me. I felt I was safe. The lady, Jodie, came over and explained everything. It's a little pricey, but it's well worth it.
The two ladies that came the first time were fantastic. They even cleaned the light bulbs and they were really, really good. My house never looked as clean. They power wash the floors. I've been using Swiffer WetJet and it's sticky. Every time they come, it gets better and better and better. I'm very pleased. Especially since with my knee, I can't have germs. So, I feel that everything's clean.
They also carried in a box for me that I couldn't lift, which was above and beyond. Then, my cat got stuck in a recliner and one of them helped me take it out because I couldn't move. They're very, very cooperative. I'm not worried about them. They just do their thing. I left before they were finished the last time and it was perfect. I've had people come and take the money and leave. I ask for the same people every week because they were just nice people, very pleasant, and diligent. It was a blessing. It was wonderful and we'll keep them forever. I could sit here like a lady and drink coffee and not worry about anything.
View more
Merry Maids response
We appreciate the time you spent to share your feedback! We're glad to hear we were able to provide the service you needed.
Be the first one to find this review helpful
Joe of Baltimore, MD Verified Reviewer Verified Buyer
Original review: Oct. 7, 2018
We have a scheduled Merry Maids' service every other week. If our service is on Thursday, which always is, I get a text either Tuesday or Wednesday that they'd be out there which is great. Before they started doing that, I couldn't remember from one week to the other since one week they're on, one week they're off. So it has worked out really well. My interactions with their reps have all been very positive. We like using Merry Maids because they're a national company. We've had them for years and we never had any issue, but if anything were to go wrong, there was always a course of action, as supposed to just hiring someone else's cleaning folks professionals that might come to their house. If they weren't associated with a larger company, I wouldn't feel as comfortable.
If they missed anything, we could call somebody and they'd come right back out. But nine times out of 10, they do a great job. We leave sheets and towels out, and they know exactly what to do. And since they've been coming here for a while, we're really pleased with how the service is every other week. The only drawback, occasionally, we don't get the same team, which is fine. The ladies, even the other team, do a good job. But when you have a team that comes every week, they know exactly what you want and how you want it, and you come to expect certain things. Nonetheless, they're willing to do above and beyond occasionally, whatever you need. They tailor their service to each individual's home too which is nice. I'm pleased with Merry Maids and I'd recommend them.
View more
Merry Maids response
We appreciate the time you spent to share your feedback! We're glad to hear we were able to provide the service you needed.
Be the first one to find this review helpful
Donna of Lancaster, PA Verified Reviewer Verified Buyer
Original review: Sept. 6, 2018
My husband and I have had surgeries, so we haven't been able to do anything. Also, we are in our '70s and we have back problems. When we started with Merry Maids, we were getting them every week. But now we only get them every other week because they tell us our house isn't that dirty. Once or twice we had to change our appointments and Merry Maids called us a couple of times to change days when there were holidays.
We've been with Merry Maids for three years now. The one girl that cleans has changed several times, so we haven't had a really steady partner. But LeRhonda, the main person, has been with us for over 15 years now. She has been with the agency when we started and she's excellent. In fact, if I could steal her away from Merry Maids to be my personal lady, I would. She's fantastic. She works with different other people but she makes sure that the other girls do their job okay. The girl we have now that works with LeRhonda is fine, but she has only been with us a couple of weeks. She still needs some guidance and LeRhonda is taking care of that.
The Merry Maids crew does a great job and it all looks really great after they are finished. Lots of times, I am not here but it's really nice to come and walk into a clean home. I don't like a lot of scents, so the products they use do not leave a lot of perfume. My house doesn't need air fresheners and we don't have any pets. However, at Christmastime in the last two years, they gave us air fresheners as presents and they were terrible. My eyes burn and I get a headache when I open it up. I'm a little sensitive to things like that, yet I've never said anything because they were presents. But they should find something else to give if they wanna give us something. We've never been discouraged or unhappy though with anything they've done. A couple of a times we mentioned things and right away, they did them. We've been really happy with Merry Maids and hopefully, we can continue to use them.
View more
Merry Maids response
We appreciate the time you spent to share your feedback! We're glad to hear we were able to provide the service you needed.
Be the first one to find this review helpful
How do I know I can trust these reviews about Merry Maids?
1,923,263 reviews on ConsumerAffairs are verified.
We require contact information to ensure our reviewers are real.
We use intelligent software that helps us maintain the integrity of reviews.
Our moderators read all reviews to verify quality and helpfulness.
For more information about reviews on ConsumerAffairs.com please visit our FAQ.
Resolution In Progress
Sidhe of Lawrence, KS Verified Reviewer
Original review: Aug. 8, 2019
We needed to move out of our apartment in Lawrence Kansas and called them to do a clean out for us. They sent a lady to inspect us who I couldn't believe! She strutted around the place with a clipboard sniffing in a superior way as if my apartment was filthy... (It was far from it.. Only normal stuff like dust on the light fixtures, needing vacuuming behind the furniture when we moved it and the like) and spending most of the time telling me what they wouldn't do (Which was a LOT!). Then they gave us a quote that was completely insane. I found someone else who was much more reasonable, they did a good job and I got my deposit back. I have a hard time believing these people can stay in business under the circumstances.
Be the first one to find this review helpful
Laura of Beaverton, OR Verified Reviewer Verified Buyer
Original review: June 29, 2019
I've been using Merry Maids for a long time. They're always real professional and do a good job here. They come once a week, and I always get a text message the day before, telling me what time to expect them to arrive. They've helped me move light things, and they've cleaned the refrigerator. So, they're responsive with things that they don't normally do. I'm very satisfied.
Merry Maids response
We're delighted to read your feedback about Merry Maids. Thank you for taking the time to share your positive experience. We aim to provide the Perfect service for each customer!
Be the first one to find this review helpful
L. of Wi, WI Verified Reviewer Verified Buyer
Original review: June 21, 2019
Merry Maids has always done a really nice job for us. I have their service set up such that their ladies come twice a month. In the winter time, we're not at the place where they do service as much, so I have them come once a month. Whoever I speak to on the phone from their office has been wonderful. She always helps me out when I have to change things. Merry Maids also cleans our entire condo building and they have communicated really well with the president of our association. Very seldom do I ever find anything wrong. One time, a part of a mirror wasn't cleaned but they took care of that the next time. I'd recommend their service.
Merry Maids response
Great feedback, Laura! We genuinely appreciate it, and we're glad to hear that you're happy with your service!
Be the first one to find this review helpful
Gail of Chocowinity, NC Verified Reviewer Verified Buyer
Original review: June 20, 2019
Merry Maids comes once a month to clean my house. Their ladies are very flexible. I have a standard schedule but they're flexible enough to change it if I need to change it. The lady whom I usually deal with, Jennifer, has been very professional, polite and she's always very helpful with whatever I need done. So far, I've been very satisfied with Merry Maids.
Merry Maids response
Thank you, Gail! We appreciate the time you spent to share your feedback! We're glad to hear we were able to provide the service you needed.
Be the first one to find this review helpful
Jessie of Newport News, VA Verified Reviewer Verified Buyer
Original review: June 19, 2019
Merry Maids' ladies did an excellent job for us. I was very satisfied with the cleanliness of our home when we used their services. We had an excellent experience with them.
Merry Maids response
We appreciate your feedback, Jessie! We aim to provide the best service to our customers!
Be the first one to find this review helpful
Merry Maids expert review by ConsumerAffairs
Dallen Peterson founded Merry Maids in Omaha, Nebraska, in 1979. Today, 1,351 Merry Maids franchises exist across the United States. The company specializes in house-cleaning services, providing tidying or more in-depth cleaning services.
Cleaning guarantee: If customers aren't happy with the service, the company will re-clean at no additional charge.

Green focus: The company is environmentally friendly, using SHINEFFECTIVE maintenance products, which are "Design for Environment" approved by the EPA. The products are lower in volatile organic compounds and better for both the earth and humans.

Employee screening: The company screens all employees thoroughly so customers can feel safe with them in their home.

Team consistency: Merry Maids tries to send the same cleaning team each time so they become familiar with the space and cleaning routine.

Online deals: The Merry Maids website has regularly updated cleaning deals so customers can receive discounts when using the company's services.

Best for: Homeowners who are too busy or unable to clean their own homes, as well as renters who want their living space thoroughly tidied or cleaned.
Merry Maids questions and answers
What problem is Merry Maids trying to solve?

Merry Maids offers residential home cleaning services. Merry Maids allows homeowners to cross a major chore off their to-do list by keeping the house clean. Our customers trust Merry Maids to get the job done with teams that are professionally trained and background screened.

What sets Merry Maids apart from the competition?

Our cleaning services are thorough, consistent and customized. Also, cleaning services are available weekly, every other week, monthly or one-time. In addition to general household cleaning, we offer special house cleaning services for oven cleaning, refrigerator cleaning, window washing, packing & unpacking, wall washing, cabinet cleaning and post-construction cleaning.
All of our team members go through extensive background checks so that our customers can have peace of mind when opening their home to our team. We are bonded and insured so if an incident does occur, our customers are fully protected. Our nationwide network allows Merry Maids to offer the scale of the nation's largest home cleaning business, with the service of a locally owned business.

What needs do your products or services fulfill, and how do you fulfill those needs better than your competition?

On every visit, our Merry Maids team dusts, vacuums, washes and sanitizes each room. Using our equipment and specially formulated products, we clean from left to right, top to bottom, so no detail is overlooked. It's our products and processes that set us apart from the competition. We have a unique, proven method of cleaning various rooms and surfaces in our customer's homes. Simply put, our goal at Merry Maids is to obtain 100% satisfaction in our service. No fine print. No asterisks. No worries.

How does Merry Maids measure success?

At Merry Maids, it is all about what the clients say and their experience with our service. We use a best in class system of client satisfaction measurement known as Net Promoter Score (NPS). This allows our clients regularly to provide feedback and tell us how we are doing. The voice of our clients is our key measure that fuels our future growth.

What's the most common misconception consumers have about your industry and your company?

The most common misconception is that our industry is just a maid with a spray bottle and cleaning cloth. There is a science to cleaning. At Merry Maids, we dedicate time and resources to Research and Development because we believe that we are caring for the home and individuals that live there.

How has your industry changed in the last 5 to 10 years?

Not only has the number of competitors in the industry increased, consumer behaviors and their involvement in the shopping process have evolved. More and more homeowners are relying on technology. This includes online price estimates, online scheduling and online purchasing. In the past, this was typically provided through a phone call to our company and our cleaning specialist would visit the customer's home for an in-home, onsite estimate. However, more and more customers now expect a simple, quick, online, 24/7/365 shopping experience without having to talk to a live person.

What is something you wish every consumer knew about Merry Maids?

What a great team of associates we have working extremely hard to serve our clients every day. The pride our associates take in delighting our clients through their cleaning, relationships and all the little 'extras' are what make Merry Maids the great company it is.

Has Merry Maids received any awards or recognition your customers would like to know about?

Currently, Merry Maids is celebrating 36th years in business. We were featured in the Franchise 500® list as one of the top franchises in 2013 and in 2015. We won Women's Choice Award® for America's Best for Home in Cleaning Services from 2013 to 2015. We are also ranked #1 by Entrepreneur Magazine in the Residential Cleaning category, named as a Top Military Friendly Franchise by GI Jobs Magazine, named as a Top Global Franchise by Franchise Direct, ranked in the Top Franchises for the Buck by Forbes.com and ranked by Entrepreneur Magazine as one of America's Top Global Franchises.

How has Merry Maids grown or evolved?

In order to meet customer demand, our company has grown in the social media and online space to make customer engagement easier and more accessible. We're also adding e-commerce capabilities to our franchisees' local websites and are continually setting up more franchisees with this functionality. Merry Maids is part of the ServiceMaster Family of Brands. In the past 12 months, our Family of Brands has served 5 million residential and commercial customers, visiting more than 75,000 homes per day.