Merry Maids
ConsumerAffairs Accredited Brand
Founded in 1979, Merry Maids is the largest home cleaning franchise network in the world, providing customized residential cleaning services through more than 900 franchise corporate-owned locations in the United States and 1,400 franchises worldwide, including 65 in Canada. Merry Maids is a part of the ServiceMaster Family of Brands, which serves more than 10.5 million customers includes seven market-leading companies that provide a wide range of related home services.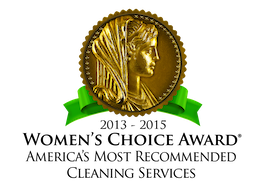 A+BBB Rating
Read More
Read More
Select stars to rate your experience
Last updated: Jan. 14, 2018
869

Merry Maids Consumer Reviews and Complaints
This review is featured by Merry Maids
Original review: Nov. 11, 2017
We had the house cleaned on Tuesday by Estina from Merry Maids and she did a great job. Merry Maids comes every two weeks and they show up on time when they're supposed to. We've had about three different people come over and they were all very nice and friendly. They have all done a nice, good job and I'm very satisfied with their service. Also, there's always somebody at the telephone when we call them. We've had to cancel or move times around sometimes and they've been very good at handling that. I'd recommend them.
This review is featured by Merry Maids
Original review: Nov. 10, 2017
Scheduling a service with Merry Maids is very easy. They come every two weeks and they call every Thursday to confirm they will be coming. The cleaning professionals have all been good and they always do what I ask. I like the consistency of having the same person so I like it when they send the same people week after week as I get to know them a little bit. When they change people, I start all over a bit.
Original review: Jan. 14, 2018
I've been using Merry Maids regularly for at least a year and a half and I've been satisfied with their service. They pre-schedule the appointments and they come here monthly. Everybody has always been very professional and friendly over the phone. When they come to my home, they are professional, efficient and interested in providing a good service. Also, I'm not concerned about anything like theft or damage. It's always cleaner and tidier after they've been here.
Thank you, you have successfully subscribed to our newsletter!
Enjoy reading our tips and recommendations.
Unsubscribe easily whenever you want
Original review: Jan. 12, 2018
I schedule a service with Merry Maids once a month and everything has been fine. I tell them what time they're supposed to come and they said okay. They do the work and they're very good. And that's all I care about.
Original review: Jan. 8, 2018
I used a private person before but she got sick so I looked for somebody and got Merry Maids not knowing anything about them. There were two of them and they were excellent. I truly liked them. They had been here a month before and they've treated me like family; like they knew me all my life. I didn't bother them very much and I let them do their work. They were also here a week ago and they remembered that I was sick the time they came before and they even asked me about it. My house was spotless. It was absolutely amazing and above anything that I could have asked. I've only seen them twice but I trust them. I wish I could have them every month but I can't afford it though I do have them scheduled one more time and I'll use them again. I've had a wonderful experience and I would recommend them to anybody.
Original review: Jan. 7, 2018
From day one, since Merry Maids has been coming here, they have been excellent and have taken care of everything that was supposed to be taken care of. They are very polite, friendly, and courteous. Moreover, they're always on time. When they say that they are going to be here, they always are. They come once a month and do an excellent job of cleaning. They call me to let me know what day and time they'll be here. Sometimes it's not the same person who comes, but it doesn't often happen. But even when it's a different person, they're still very good, courteous and do an excellent job. I'm very satisfied and I would recommend Merry Maids.
Original review: Jan. 4, 2018
I have a standing schedule with Merry Maids. They text me the day before to remind me they're coming. They're very efficient and come on time. They're always polite when I see them. We live in a condo, and they have the code to our building. They come in, clean, and lock my door on the way out. The whole process is very simple. I've been with Merry Maids for over 10 years. They're reliable, honest and I like them.
How do I know I can trust these reviews about Merry Maids?
994,367 reviews on ConsumerAffairs are verified.
We require contact information to ensure our reviewers are real.
We use intelligent software that helps us maintain the integrity of reviews.
Our moderators read all reviews to verify quality and helpfulness.
For more information about reviews on ConsumerAffairs.com please visit our FAQ.
Original review: Jan. 3, 2018
I'm in the army so every now and then, my wife and I lose track of keeping the house together. We were looking to get some cleaning in before the holidays and have the house nice and ready. One of the other companies we used before didn't have any availability and we looked around. I saw some good reviews for Merry Maids so we decided to see if they had availability and they did. We planned around the time that my wife works and tried to fill in early morning, and they were able to accommodate us fairly well.
At first, they went in our basement and then we had them come back to do the whole house. Our basement was messed up and my wife said they did such a good job. Moreover, they were quick about cleaning things. She ended up talking with them and having them do most of the house. It worked out well. My wife had no concerns over not being able to communicate nor issues with something they needed to clean better. However, they accidentally unplugged the surge protector that connected to the Wi-Fi. Other than that, the house was perfect and everything was wiped down. Some of the minor organization they did during the cleaning was great.
View more
Original review: Jan. 2, 2018
I called Merry Maids as I had used them in the past and they had done a good job. This time they were late and then what I told them to concentrate on cleaning they did not clean at all. My shower was not cleaned at all and the floors were not done very well as there was still dirt along the floor boards. Then when I call the franchise in West Covina they are offering to come out and clean again but I am not going to be home so now I will receive no compensation at all and my house is still dirty. Thanks a lot for the most expensive nothing I have ever encountered.
Original review: Jan. 2, 2018
Merry Maids come every two weeks. They call me on Mondays and say when they're coming. They usually come in the afternoons on a Tuesday. I pretty much have the same cleaning crew that comes every two weeks, and if there is something going on, it's easy to reschedule. I've had them for several years, and have only had a different cleaning crew every once in a while. It's been great and I'm glad that I have them. My home is all clean after they're finished.
Original review: Jan. 1, 2018
I moved out and needed Merry Maids to clean an apartment. They were in the area so I called them, and they were always pleasant. I left the key for them and they were great completing the service. I would recommend them.
Original review: Dec. 30, 2017
I used Merry Maids for my vacation home in New Mexico in Ruidoso. And it went very well. I had an excellent experience with the rep when I was scheduling the service. Plus, I got the day and time that I wanted right off the bat. And then, the maids came on time and were very friendly and courteous. I had a regular service and they did a super job. Since it's a vacation home and we don't use it very often, next time I would do the deep clean. I have not used them here in San Antonio but in New Mexico, I would definitely tell friends to use Merry Maids.
Original review: Dec. 27, 2017
I recently moved to the area so I called Merry Maids to arrange for services because I've used a similar service where I used to live. They've only been to the house twice but it always looked great after they've been there. I was overwhelmed. Calling them up to get them to come out was easy, too. I left them a message, then they called me back right away and we scheduled a time to meet and get to the house to go over it and what I wanted done.
The person who came out was incredibly professional and really nice. She showed up early for the appointment, but not grievously early. She went through the house and the services that could be provided. She told me what I should do and asked me what my expectations were. She even pointed out they would move things because instead of just dusting around something, they would pick it up and dust it. She also indicated that they dust the bookcases. The folks I used to hire didn't do any of that. So Merry Maids' service is much better than the one I've had back in Phoenix. I've also recommended them to some people. I told them that Merry Maids was incredibly timely and did an excellent job for me.
View more
Original review: Dec. 26, 2017
I requested a cleaning service from Merry Maids, the salesperson who came to my house stated that they were top-notch and would have my home sparkling and that the first cleaning was a deep cleaning. I arrived home and did not have a clean fresh smell. My wood floors were streaked, my kitchen table was streaked, my glass to my kitchen cabinet was not cleaned (you could see where they had run a cloth only on the bottom portion of the glass). They cleaned out the tub but did not clean around the edges. I had company coming and had to re-clean everything they had NOT done but was told they did. The only way I knew they were there was they did a good job on dusting my stairs. They also thought that they would dust knick knacks but that was not the case for me.
I had explained I had previously had a cleaning service but had recently sold my home so I wanted the home I was now staying to have the same service. I also told them who I had used and my expectations and they were in alignment with what I previously paid for. This was such bad service it was unbelievable. I will never recommend them to friends or anyone else. Buyer beware.
View more
Original review: Dec. 23, 2017
Merry Maids has always done a great job, so the house is clean. I'm on a scheduled service so I never had difficulty in scheduling with them. And when I talk to them over the phone, their attitude is always good.
Original review: Dec. 22, 2017
Their customer service has been great and it was super easy to schedule the service. The maids they sent were very nice and wonderful. Everything has been good and I am really happy with Merry Maids' service.
Original review: Dec. 21, 2017
Merry Maids have been coming for a long time. The service is scheduled automatically and then they call us and let us know when the girls are coming. They check in to make sure everything's okay as well. They smile even when they're on the other side of the phone and we always get along great. The girls come in, do their job and are very thorough. They're good kids and we have a great relationship. They're friendly and they care. They do the instructions and the service is awesome. It's good every time and it's nice to come home to a clean house. We have recommended Merry Maids and they should continue doing what they do very well.
Original review: Dec. 20, 2017
My most recent experience with Merry Maids went wonderfully. What I liked about it is its owner always comes over and tries to tell the cleaners what needs to be done and they also have a punch list, and after they had gone, he comes back briefly or more than briefly sometimes and he'll interview me. I've been going with them a little bit and then we go over what was good and what may be was a manner of something that I would like. In my estimation, that's professional. They haven't missed the schedule. If he's going to be late, he lets me know. Or if I have to call him, he lets me know that also, because I got a schedule.
The girls and all of them, no matter how good or professional cleaner you are, have idiosyncrasies and they're forever losing it so they have to learn the job. A lot of these kids today don't want to work. The more you work, the more money you make. And if you leave, that puts the owner at a disadvantage trying to constantly retrain. He's succeeding on that end. And if you get to me on the job site and they're badmouthing who they're working for, then you know they got a problem. That's the only thing I'll pass back. It has happened half the time and it's completely erroneous.
View more
Original review: Dec. 15, 2017
I'm very satisfied with Merry Maids. Their reps are very professional. They answer my questions very well and very positively. I've shown the cleaners a couple of things that might be somewhat different in some other people's homes and they've been very receptive. Plus, I haven't had to show them more than one time. I've also signed waivers to have them use some of my own products. They are very thorough, reliable, and trustworthy. But they could improve on laying the queen sheets out. Other than that, they do an excellent job.
Original review: Dec. 14, 2017
I get Merry Maids every two weeks and it's been that way for many years. It's a wonderful arrangement and I have them clean the main level of the house. If I have grandkids coming, I'll have them do the upstairs and switch out doing the living room, do the little basement and skip other bedrooms. They're very flexible and pleasant.
I schedule the service on the same day of the week and they call the day before to set up the actual arrival time. Recently, I've been getting new notifications on text messaging that says that an appointment will be tomorrow but it doesn't say the time. Two cleaning professionals come at a time and sometimes somebody is sick and an additional person will come. Stuff happens and Merry Maids always tried to find a way and once in a while they have three cleaning professionals come. They got a lot going on and it has been good.
They're very thorough, complete and they'll see things that I don't see. I've had them for years and twice there has been something that was broken or chipped and they're very responsible for stepping up and not hiding it. I was upset because it's all understandable things that could happen to anybody. I have no complaints and that is why I keep getting Merry Maids.
View more
Original review: Dec. 12, 2017
Merry Maids only came here twice. They came on the same date at the same time. They called me the night before to make sure they're still be coming. The last time they were here, they oxy scrubbed my cabinet and I never had anyone to do that before. Everything was so clean. I never dusted really high up. I had cobwebs there. I tried other cleaners who came to my house and Merry Maids is hands down the best. I would highly recommend them.
Original review: Dec. 11, 2017
Merry Maids is great and I come home to a nice clean house. It's one of the same people that come and they'll have a key when they come. They do the general house cleaning such as dusting, vacuuming, and scrubbing down the bathrooms. They come every other week and do the whole house except the rooms we don't use. They have a system that texts and emails me the day before they come to remind me.
Original review: Dec. 10, 2017
The Merry Maids team comes every other Thursday and they do a good job. Once they've been here, my home has excellent cleanliness. They've all been great and they do what they should do. I'm very happy with them. I don't have to re-clean anything after they leave, and I did that many times before with other services. I would tell a friend to definitely call up Merry Maids.
Original review: Dec. 9, 2017
Merry Maids was easy to set up and their phone representatives are easy to talk to. Their cleaners come every second week of the month. They are fine but a lot of them don't speak English very well. The times that I try to speak to them, it's difficult. They can't understand me if I ask them to do something sometimes but I haven't had any major issues.
The first time, they did the $300 deep clean and that was amazing. That was perfect. The second time was the upkeep. It was good but it wasn't the best service. We definitely saw some red flags. There were things that they missed the last time they came. We have four front windows and they haven't even been touched. Also, a little bit of sweeping was missed. We have a bookshelf full of things and it wasn't dusted off. They were here for only about an hour. I wasn't very happy. I wouldn't really recommend them to a friend but the first cleaning service was so good that I would. I'm just not at a very satisfied level right now.
View more
Original review: Dec. 8, 2017
I had Merry Maids yesterday. They arrived on time and the service was great. We're on an every-other-week basis right now and scheduling the service has been very good. They always try to go around whatever I want to be done. I've had good interactions with cleaning professionals, too.
Original review: Dec. 7, 2017
We called Merry Maids at the recommendation of a close friend. We live in a small 3 bedroom, 2 bathroom garden home. This cleaning should have only cost us $200 - $300 for an 8 hour deep cleaning. Instead we were met with an unreasonable and astounding $900 quote after the walk-through assessment. After looking at reviews all previous jobs we had investigated, there was not one job like ours that was over $400. This was a slap in the face given this company was recommended so highly. Never again will we call upon this company for service. We received other quotes that were at a very reasonable and competitive prices that are standard for this kind of service. All other companies are also fully insured. Again this company is way overpriced and nothing short of gouging to take advantage of people. Do not call upon them.
Original review: Dec. 7, 2017
I ordered Merry Maids for a cleanup service of a friend's condo. It was super easy to schedule with them. They called me right back and we went through what I needed. They told me what days they could come and the time they can do the cleaning. The cleanliness of their service was spectacular. They were planning on painting the door but Merry Maids cleaned it so well that it didn't have to be painted again. I would tell others to call Merry Maids and get their service scheduled.
Original review: Dec. 6, 2017
I'm very pleased with Merry Maids. They come out frequently and it is a wonderful experience to walk in after a long day at work and my house looks beautiful. I can smell the freshness because they always clean with a nice stuff. Merry Maids are always great to help in any way and if there's any problem or questions, they are quick to respond and answer to a call. They're always eager to satisfy. They even got the same girls back to make things right the next day. And if I'm leaving a bit later and they come at 8 when I'm not quite out, they are always so pleasant and so kind. The ladies come right through the door, work and they never stop.
It's easy to schedule with Merry Maids and they can work with me in any way if my schedule changed because of something or if I wouldn't be there. They are quick to change the date and meet the next date. They also change the cleaning ladies which is fine because they do a good job but I would like to have the same two girls every time. I like the relationship type of a business and with holidays coming, I'd like them so I know who would get that gift.
View more
Original review: Dec. 5, 2017
I've had Merry Maids for quite a while now and don't have any problem with them. I have them come out every other week and the girl calls me to verify the appointment. They then come here the next day. I get the same cleaner all the time and most of the time, she's by herself. She doesn't talk much, but she's very pleasant when she does. She gets right to the job, gets it done and then she's gone. I just don't think their cleaning products are good since within two to three days after they leave, my toilets are dirty again. But I'm completely satisfied and very happy with them.
Original review: Dec. 4, 2017
Merry Maids offers terrific service. I have the same girl who always comes and she knows what to do when she comes in. She does a great job. I've only had to show her one time and she knows where everything is. If I have a special request for her to do something extra, it's always not a problem. She follows directions well and I don't have to supervise her at all. I'm thrilled with their work and I would highly recommend them.
Original review: Dec. 3, 2017
We've been coming to Merry Maids for 15 years. I like everything they do. There's only two of us in the house and we have them come once a month. They always leave the house fine and they're very respectful of everything. We've had to work around the schedule once or twice and they were great with it. We're not always here when they come, so they come on their own. We always leave a tip because they always do such a nice job and we're very happy with them. I would recommend them to anybody. I really appreciate what they do and that they're always here when they said they are going to be. I have absolutely nothing but the best recommendation for them. They're great.
Original review: Dec. 2, 2017
Merry Maids comes every Thursday and they clean everything. They tried to send the same person because I requested it. Her name is Melinda and she's awesome and trustworthy. Nobody's here when she comes but everything looks great when we come home. It smells good and looks good so we're happy.
Merry Maids questions and answers
What problem is Merry Maids trying to solve?

Merry Maids offers residential home cleaning services. Merry Maids allows homeowners to cross a major chore off their to-do list by keeping the house clean. Our customers trust Merry Maids to get the job done with teams that are professionally trained and background screened.

What sets Merry Maids apart from the competition?

Our cleaning services are thorough, consistent and customized. Also, cleaning services are available weekly, every other week, monthly or one-time. In addition to general household cleaning, we offer special house cleaning services for oven cleaning, refrigerator cleaning, window washing, packing & unpacking, wall washing, cabinet cleaning and post-construction cleaning.
All of our team members go through extensive background checks so that our customers can have peace of mind when opening their home to our team. We are bonded and insured so if an incident does occur, our customers are fully protected. Our nationwide network allows Merry Maids to offer the scale of the nation's largest home cleaning business, with the service of a locally owned business.

What needs do your products or services fulfill, and how do you fulfill those needs better than your competition?

On every visit, our Merry Maids team dusts, vacuums, washes and sanitizes each room. Using our equipment and specially formulated products, we clean from left to right, top to bottom, so no detail is overlooked. It's our products and processes that set us apart from the competition. We have a unique, proven method of cleaning various rooms and surfaces in our customer's homes. Simply put, our goal at Merry Maids is to obtain 100% satisfaction in our service. No fine print. No asterisks. No worries.

How does Merry Maids measure success?

At Merry Maids, it is all about what the clients say and their experience with our service. We use a best in class system of client satisfaction measurement known as Net Promoter Score (NPS). This allows our clients regularly to provide feedback and tell us how we are doing. The voice of our clients is our key measure that fuels our future growth.

What's the most common misconception consumers have about your industry and your company?

The most common misconception is that our industry is just a maid with a spray bottle and cleaning cloth. There is a science to cleaning. At Merry Maids, we dedicate time and resources to Research and Development because we believe that we are caring for the home and individuals that live there.

How has your industry changed in the last 5 to 10 years?

Not only has the number of competitors in the industry increased, consumer behaviors and their involvement in the shopping process have evolved. More and more homeowners are relying on technology. This includes online price estimates, online scheduling and online purchasing. In the past, this was typically provided through a phone call to our company and our cleaning specialist would visit the customer's home for an in-home, onsite estimate. However, more and more customers now expect a simple, quick, online, 24/7/365 shopping experience without having to talk to a live person.

What is something you wish every consumer knew about Merry Maids?

What a great team of associates we have working extremely hard to serve our clients every day. The pride our associates take in delighting our clients through their cleaning, relationships and all the little 'extras' are what make Merry Maids the great company it is.

Has Merry Maids received any awards or recognition your customers would like to know about?

Currently, Merry Maids is celebrating 36th years in business. We were featured in the Franchise 500® list as one of the top franchises in 2013 and in 2015. We won Women's Choice Award® for America's Best for Home in Cleaning Services from 2013 to 2015. We are also ranked #1 by Entrepreneur Magazine in the Residential Cleaning category, named as a Top Military Friendly Franchise by GI Jobs Magazine, named as a Top Global Franchise by Franchise Direct, ranked in the Top Franchises for the Buck by Forbes.com and ranked by Entrepreneur Magazine as one of America's Top Global Franchises.

How has Merry Maids grown or evolved?

In order to meet customer demand, our company has grown in the social media and online space to make customer engagement easier and more accessible. We're also adding e-commerce capabilities to our franchisees' local websites and are continually setting up more franchisees with this functionality. Merry Maids is part of the ServiceMaster Family of Brands. In the past 12 months, our Family of Brands has served 5 million residential and commercial customers, visiting more than 75,000 homes per day.