Merry Maids
ConsumerAffairs Accredited Brand
Founded in 1979, Merry Maids is the largest home cleaning franchise network in the world, providing customized residential cleaning services through more than 900 franchise corporate-owned locations in the United States and 1,400 franchises worldwide, including 65 in Canada. Merry Maids is a part of the ServiceMaster Family of Brands, which serves more than 10.5 million customers includes seven market-leading companies that provide a wide range of related home services.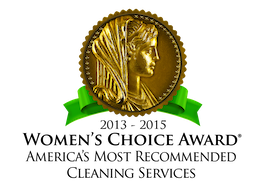 Read More
Read More
Select stars to rate your experience
Last updated: Oct. 10, 2017
787

Merry Maids Consumer Reviews and Complaints
This review is featured by Merry Maids
Original review: Oct. 3, 2017
Merry Maids reps were awesome. We were away and I asked them to come before we came, however, they thought we had a security system so they didn't. I explained to them that we don't, so that will happen not again. They came here a little bit early on Friday and they did a fine job. They're friendly with the dog and with us and their service was very good.
This review is featured by Merry Maids
Original review: Oct. 2, 2017
Elie from Merry Maids comes here every two weeks and she calls the day before to remind me that she's coming. She is one of the training people, so occasionally she has a new employee with her. She was here last Thursday and as always, she did an excellent job. Their service was excellent but they are a bit pricey. Nonetheless, I'd recommend them in a heartbeat.
Original review: Oct. 10, 2017
The Merry Maids representatives call before their people come out and they confirm the time and who will be appearing. Scheduling our service has been easy. We're scheduled at the same time on specific days of every month, so we're on a predictable schedule. Sometimes when we can't make it at 10:00 but we can at 11:00, they've always been very accommodating and helpful. They have never disappointed us. Also, on the rare occasions when we needed extra service, I called them and they were friendly and very accommodating.
The people they sent are always friendly, on time, polite, and their service is always good. We're not always here so they have the keys and security codes which they use without hesitation. They always do exactly what they're expected to and always do it well. We have pets that are not allowed in certain rooms, therefore, doors are closed, so we have some specific instructions and their people bring the instructions. The same people come each time but on a rare occasion when it's someone else, they carry instructions with them and they know ahead of time what they have to do.
One of the girls who had come here regularly is about to leave the province. We've come to know her quite well. She and her fiancé are moving to another province and I'm really upset that she's leaving. But I have no hesitation that the office will continue to supply people that will do just as well as she is. They're efficient and very reliable, their prices are great and their work is good.
Merry Maids is fabulous and I'd recommend them. We've been using them for a couple of years and we are thoroughly happy with them. They do a great job every time. I've mentioned them to neighbors who use other services. And I told them to use Merry Maids as a backup, a fill-in or the replacement if ever they have a problem with the service they're currently using.
View more
Thank you, you have successfully subscribed to our newsletter!
Enjoy reading our tips and recommendations.
Unsubscribe easily whenever you want
Original review: Oct. 9, 2017
I schedule a Merry Maids service a couple of times a month. It's the same girl every time and I like her. She does a good job and she's dandy. She dusts everything except the pictures on the wall, which I've told her not to touch because they have a tendency to fall off. It has happened once and it hasn't happened again. My sister asked me who the cleaner is and I told her. Honestly, I'm in a muddle here but the local superintendent and the cleaning lady had a friend and they sent the friend up to do the cleaning. I asked her if she could clean out my fridge and she did. But the trouble is that Merry Maids has their own equipment while she doesn't. They had to muss around and get my vacuum and whatever they use. I don't have to do that with Merry Maids. But at any rate, I got my fridge cleaned.
Original review: Oct. 8, 2017
Everything is great with Merry Maids and I like the girl I have right now. The only thing is they follow-up more than I need, but they seemed to be on top of what they do. They are professional, too. I would recommend them.
Original review: Oct. 7, 2017
Merry Maids is new to me and I only had their service twice but they're excellent. They're professional, efficient, organized and friendly. They're good at what they do, and I have nothing but positive results from the whole experience.
Original review: Oct. 6, 2017
I've been with Merry Maids for six and a half years since I moved into my condo. I get them in once a month and it takes them about an hour to do their job. Two girls usually come in and they get in here around 11:00 in the morning, which I have them scheduled in most cases, and they're out of here just after 12:00. And it is quite convenient to me that way. I've had no problem when scheduling the services, and even when I've had to make a change, I simply call the office here in Canada.
The idea of going to a condo is to be able to close the door and go away and enjoy life. I'm a single guy and I don't have too much mess, but it's nice to have the cleaning done. It works out really well for me. It's wonderful to come home and have your place spotless. They come in here and everything is always spotless. The tub's surrounds are all done. And I love coming home and finding that even the toilet paper was folded like you find in the hotels. The only thing is that the fridge is black and you can always tell when nothing was done on top of it. Some of the girls are fairly short perhaps, and there were times that they miss on that but it was not that serious. They're great and I'm thrilled. I love the company.
View more
How do I know I can trust these reviews about Merry Maids?
906,398 reviews on ConsumerAffairs are verified.
We require contact information to ensure our reviewers are real.
We use intelligent software that helps us maintain the integrity of reviews.
Our moderators read all reviews to verify quality and helpfulness.
For more information about reviews on ConsumerAffairs.com please visit our FAQ.
Original review: Oct. 1, 2017
Merry Maids came a couple of weeks ago. Scheduling was very easy and they're very easy to work with, but I often don't see them because they come when I'm at work. Overall, it's a positive experience with Merry Maids.
Original review: Sept. 30, 2017
Merry Maids did a good enough job the first time to be asked to come back the second time. Their reps were very professional and with a good follow-up. The cleaning crew was very nice and I'm satisfied with their work. It's absolutely better than before and better than if I did it, which is what I'm looking for. They happily met my expectations and I'd recommend them to somebody else.
Original review: Sept. 29, 2017
It's my second time with Merry Maids and it was a different cleaner from the first time. We weren't here when their call came, though, so I was a little surprised when she showed up at the door. But it's absolutely fine. She did a great job and I had some nice conversations with her. We understand one another. I'm glad that I can afford Merry Maids. It's a great pleasure to have someone clean my house once a month thoroughly. It also takes a lot of pressure off of me and allows me to spend my time doing other things. I'm getting too old to do some of the things that I need to get done. It's wonderful to have someone younger coming in, have the energy and capacity to do the things that I can't do myself.
Original review: Sept. 28, 2017
I have a regular once a month schedule with Merry Maids and they bend over backward for me. I had to have the first schedule in the morning and they shifted around to accommodate me. I've talked to some of the cleaners and they're excellent and professional. I leave before they come and they do their thing. It's an excellent cleaning service and I love having them. It's great coming home to a chemical-free, clean-smelling house.
Original review: Sept. 27, 2017
Merry Maids and I are having problems getting the girls at the job today but they'd fix it and they're very apologetic. Still, they always do a wonderful job and I recommend them all the time.
Original review: Sept. 26, 2017
Merry Maids come once a month and they've been great. They sent me a calendar for the whole year, so I know when they're coming and they call the day before. They're here for about an hour and they do a really good job. They're thorough, polite and professional and I would highly recommend them.
Original review: Sept. 25, 2017
Merry Maids were here yesterday. The cleaning that they do is relatively consistent and part of the reason is the people who come to clean my house are the same people. That's important. Sometimes, though, they need to give little bit more time for notices in scheduling any changes. It's a little difficult if things change at the last minute but that's understandable given the nature of their business.
I've had dealt with other cleaning people in the past where they've eaten my leftover dinner when I come home. I catch them going into the fridge getting a drink. I've never experienced anything negative in that regard with anyone from Merry Maids. My interactions with their cleaners have been positive overall. There's a woman by the name of Arlene, who is very good and pleasant to deal with. She cleans thoroughly. Sometimes, I see her wiping down baseboards, which is something I wouldn't even necessarily expect someone to do. So, I'm very satisfied with her in particular. I hope that she continues to service our house.
View more
Original review: Sept. 24, 2017
I've been with Merry Maids for a long time and they have been excellent. They have also been dependable and no matter how many times they do a changeover, they make sure their reps come at the same time. When there's any problem, which is not very often, I phone their office and they're accommodating. Their reps are like my old friends now. Once in a while we get people who aren't up to the other ones. But for the most part, when they come in, they're friendly and polite. They're very good and it's a great service. I'm satisfied with Merry Maids.
Original review: Sept. 23, 2017
For the price, I would expect my empty apartment to shine. While the two maids cleaned adequately, they neglected to clean out the freezer. When I brought up this fact, they stated that they do not clean freezers because the chemicals they use would freeze instantly. One important detail here is that my unit is empty and my refrigerator (and freezer) are at room temperature. A fact that they knew full-well when I discussed with them their additional fee for cleaning out a refrigerator. When I expressed displeasure and a desire to talk to a sales manager, I was told one would contact me within a day. It's four days and I'm still waiting. Normally I would give them four stars, losing one for the high price. But I'm forced to drop it down to a two. Avoid.
Original review: Sept. 23, 2017
I've been with Merry Maids for a really long time. They're scheduled to do my cleaning once a month. If I need to postpone or cancel for any reason, they're very easy to get a hold of. If they need to postpone because of staff holidays et cetera, they usually give me at least a week or two notice and they usually schedule it the following week. Their cleaners are friendly and polite too. I'm satisfied with the service I'm getting. They do another family member's home as well. I'd recommend them.
Original review: Sept. 22, 2017
We've had good satisfaction when Merry Maids finishes cleaning our home.
Original review: Sept. 20, 2017
They come every three weeks and they're reliable. I've had to change a few times and they've been flexible and accommodating. I'm always satisfied with what they do although a little bit more thorough cleaning of the bathrooms would be nice. I always deal with Tiana and she's friendly, helpful, and professional.
Original review: Sept. 19, 2017
I schedule for Merry Maids to clean my house every two weeks and I've been very pleased with the service. The Merry Maids people I've spoken with have always been very professional and pleasant to work with and I would definitely recommend them.
Original review: Sept. 18, 2017
Merry Maids gave me a schedule for the next 12 months because we're having them come in on a monthly basis. And then, I was going to be away for work the week that they were scheduled to come back in so we had to juggle a couple of things between me and them, and we got a date that ended up working. It was a little later than I was hoping for, but it is what it is. There were two of them that came in and took care of the house, they did a good job, and I was happy. They were both very nice. I'd recommend them. They've been friendly and efficient.
Original review: Sept. 17, 2017
Merry Maids has done a fantastic job. I am going on my second month with them and they have been professional and thorough in cleaning.
Original review: Sept. 16, 2017
I'm happy with Merry Maids' service. Their rep calls me for the schedule and she gives me the time, which is fine with me because I'm retired. The cleaning ladies arrive within the appointed time and they're very pleasant. I want a thorough vacuuming and they do that. And in the past, I've had problems with cleaners who break things and so on. But these ladies from Merry Maids are very professional and knowledgeable and everything's gone very smoothly. Also, Merry Maids have good products. And I asked if I could buy one or two of their products and unfortunately, I couldn't.
Original review: Sept. 15, 2017
The quality of service that Merry Maids provided in my home was excellent. Their staff is pleasant and efficient and they make scheduling easy. I've dealt with four different reps on a longer term basis and I've had good conversations with them. They understood my needs and if I needed something short notice, they're quick to accommodate that as well. The cleaning professionals are all very careful of how they manage the things in my home. They'd ask if there's anything in particular that they'd like me to look after that day. They're just very thoughtful and I didn't have to worry about them in my home. They'd clean the house as well as I would and I'm picky. The people at Peterborough office are wonderful to deal with and I would highly recommend them. I'm always happy with what they do.
Original review: Sept. 14, 2017
I had someone from Merry Maids come to my house to set up my service and she did a walkthrough with me. We talked about what I wanted and what they would do and then ultimately what that would mean from a pricing perspective and then we did a little trial. I get a routine service every two weeks and they are generally a pleasure to work with. They are always timely, prompt, professional, kind and attentive. I'm exceptionally satisfied. I call them my cleaning fairies. I have some other friends I recommended Merry Maids to and they have utilized their services.
Original review: Sept. 13, 2017
I hired Merry Maids to clean my house. I cancelled after the first cleaning because they did not clean at all. I actually had to clean up after the maids, if you can believe that! I asked that Merry Maids send me back my key. The manager said that he would. I never got it and sent an email. Every time I've sent an email he does not respond, and I have to send follow up emails to get a response from him. He told me that he mailed my key back to me but I never got it, only to find out (after of course having to inquire multiple times about my key) that he sent my key to the wrong address. He did not even apologize or have empathy for me that my key was sent to an incorrect address with my name on it. This place is really bad. If I could do less than one star, I would.
Original review: Sept. 13, 2017
Merry Maids' reps are very good and cheerful when I'm scheduling the service with them, and the ones they have been sending out are always on time and do an excellent job. It's always a pleasure to see them come in. They're pleasant, they work hard and they don't waste any time.
Original review: Sept. 12, 2017
My daughter had just gotten out of the hospital so I had to disinfect my house and Merry Maids did it quickly. They did a good job. I like them. The pricing was a little high though.
Original review: Sept. 11, 2017
Merry Maids come to me regularly and have been coming for the past four years. I find them very thorough, very effective and reliable. I let them know one or two days ahead of time if I don't need them so they don't come and that's very convenient. They send the same team of people and I know them well. One of them was injured and they have allowed me to train the person replacing the usual lady. They've been careful lately and I'm very satisfied with them.
Original review: Sept. 10, 2017
I've always been pleased with Merry Maids. They are very nice, polite, cordial, and respectful. I tend to be a little picky, so I'm 85% happy. They could do better at cleaning corners and cobwebs. And very often, they leave stainless steel appliances streaky. I have told them how I feel, but it's very rare for the same people to come twice. It used to be that I get the same person every time, but that changed all of a sudden. There's also a language barrier, but one of the ladies speaks English, so I mainly deal with her. They've always been very good about working around my schedule. And I appreciate that they're always on time.
Original review: Sept. 9, 2017
Merry Maids came last week to do the usual. Everything was exactly as I'd expected and perfect when I came home. We've had the same schedule now for almost two years and it's been very easy to make any changes if necessary. We had another cleaning service before Merry Maids and the service is comparable. I just have a better trust factor with Merry Maids. And if there are potentially any issues, I don't have to deal with an individual who's in my house on a daily basis. I can go to their supervisor or boss or the office. I've been very happy with Merry Maids. They've been very responsive and we continue to plan a few of them as long as we can.
Original review: Sept. 8, 2017
I called Merry Maids to set up a schedule and they just asked a few questions about the home and made sure their people could get in. They are really good about following up with emails and calls. So, the whole scheduling thing was really good. They were very professional and came on time when I told them the house was a bit dirtier than we originally talked about because I was away over the summer. I gave them two different times they could do it and they came early in the morning.
Both the girls who came out were completely upbeat and positive and did a great a job. I checked it after and everything was spotless. I was kind of expecting them to be a little bit pissed off or maybe even not do it but they were really nice with it. They weren't able to clean the whole house but that was due to the actual mess and we only allotted them three hours. But they did a great job on the stuff they had time to do. It was an awesome experience.
View more
Merry Maids questions and answers
What problem is Merry Maids trying to solve?

Merry Maids offers residential home cleaning services. Merry Maids allows homeowners to cross a major chore off their to-do list by keeping the house clean. Our customers trust Merry Maids to get the job done with teams that are professionally trained and background screened.

What sets Merry Maids apart from the competition?

Our cleaning services are thorough, consistent and customized. Also, cleaning services are available weekly, every other week, monthly or one-time. In addition to general household cleaning, we offer special house cleaning services for oven cleaning, refrigerator cleaning, window washing, packing & unpacking, wall washing, cabinet cleaning and post-construction cleaning.
All of our team members go through extensive background checks so that our customers can have peace of mind when opening their home to our team. We are bonded and insured so if an incident does occur, our customers are fully protected. Our nationwide network allows Merry Maids to offer the scale of the nation's largest home cleaning business, with the service of a locally owned business.

What needs do your products or services fulfill, and how do you fulfill those needs better than your competition?

On every visit, our Merry Maids team dusts, vacuums, washes and sanitizes each room. Using our equipment and specially formulated products, we clean from left to right, top to bottom, so no detail is overlooked. It's our products and processes that set us apart from the competition. We have a unique, proven method of cleaning various rooms and surfaces in our customer's homes. Simply put, our goal at Merry Maids is to obtain 100% satisfaction in our service. No fine print. No asterisks. No worries.

How does Merry Maids measure success?

At Merry Maids, it is all about what the clients say and their experience with our service. We use a best in class system of client satisfaction measurement known as Net Promoter Score (NPS). This allows our clients regularly to provide feedback and tell us how we are doing. The voice of our clients is our key measure that fuels our future growth.

What's the most common misconception consumers have about your industry and your company?

The most common misconception is that our industry is just a maid with a spray bottle and cleaning cloth. There is a science to cleaning. At Merry Maids, we dedicate time and resources to Research and Development because we believe that we are caring for the home and individuals that live there.

How has your industry changed in the last 5 to 10 years?

Not only has the number of competitors in the industry increased, consumer behaviors and their involvement in the shopping process have evolved. More and more homeowners are relying on technology. This includes online price estimates, online scheduling and online purchasing. In the past, this was typically provided through a phone call to our company and our cleaning specialist would visit the customer's home for an in-home, onsite estimate. However, more and more customers now expect a simple, quick, online, 24/7/365 shopping experience without having to talk to a live person.

What is something you wish every consumer knew about Merry Maids?

What a great team of associates we have working extremely hard to serve our clients every day. The pride our associates take in delighting our clients through their cleaning, relationships and all the little 'extras' are what make Merry Maids the great company it is.

Has Merry Maids received any awards or recognition your customers would like to know about?

Currently, Merry Maids is celebrating 36th years in business. We were featured in the Franchise 500® list as one of the top franchises in 2013 and in 2015. We won Women's Choice Award® for America's Best for Home in Cleaning Services from 2013 to 2015. We are also ranked #1 by Entrepreneur Magazine in the Residential Cleaning category, named as a Top Military Friendly Franchise by GI Jobs Magazine, named as a Top Global Franchise by Franchise Direct, ranked in the Top Franchises for the Buck by Forbes.com and ranked by Entrepreneur Magazine as one of America's Top Global Franchises.

How has Merry Maids grown or evolved?

In order to meet customer demand, our company has grown in the social media and online space to make customer engagement easier and more accessible. We're also adding e-commerce capabilities to our franchisees' local websites and are continually setting up more franchisees with this functionality. Merry Maids is part of the ServiceMaster Family of Brands. In the past 12 months, our Family of Brands has served 5 million residential and commercial customers, visiting more than 75,000 homes per day.
Merry Maids Company Information