Best Home Security Systems in Tulsa, OK
Tulsa may be a wonderful place to live, but it averages more than 400 burglaries each month. You can lower your risk of being a victim by installing a security system to keep your family and belongings safe. We created a list of the best home security systems in Tulsa to help you protect what's most valuable.
Why trust ConsumerAffairs?
Our recommendations are based on what reviewers say.
3,826,880 reviews on ConsumerAffairs are verified.
We require contact information to ensure our reviewers are real.
We use intelligent software that helps us maintain the integrity of reviews.
Our moderators read all reviews to verify quality and helpfulness.
Top 11 Tulsa Home Alarm Companies

Read 25,459 Reviews

Monthly monitoring fees start from $19.99 per month to $29.99-plus per month. Professional installation from $49 to $199. Typical contract is 60 months; month-to-month available with upfront equipment purchase. Custom plans and packages available.

Get a Quote
Read 5,223 Reviews

Monitoring rates from $39.99 per month to $49.99 per month. Upfront costs from $199 - $699 with $200 - $450 for installation. 36-month contracts. 30-day risk-free. Partners with Nest Secure.

Chat with a ConsumerAffairs decision guide

Live agent
Read 2,028 Reviews

Monthly monitoring fees range $30.99 - $47.99
 per month. Upfront costs vary. Free DIY installation. Contracts between 12 and 26 months. 30-day money-back guarantee.

Chat with a ConsumerAffairs decision guide

Live agent
Read Author Review

Provides quotes, security reviews, system reprogramming and activation for free. Offers prices 25% under retail. Has a referral program, online payment options and a reimbursement guarantee.

Chat with a ConsumerAffairs decision guide

Live agent
Read Author Review

Provides free quotes over the phone. Offers a bundle discount if you use Bell internet services. Sells fully integrated security systems and smart home technology. Works with your current system. Offers upgrades.

Chat with a ConsumerAffairs decision guide

Live agent
Read Author Review

Advertises insurance savings of up to 20%. Offers free security system evaluations and quotes. Works with your existing security system. Serves Tulsa and Stillwater residents.

Chat with a ConsumerAffairs decision guide

Live agent
Read Author Review

Specializes in Tulsa home security. Works with existing security equipment. Offers fire, flood and carbon monoxide monitoring. No contracts, activation or installation fees.

Chat with a ConsumerAffairs decision guide

Live agent
Read Author Review

Provides free quotes over the phone. Offers commercial and residential monitoring services. Has a referral program. Sells fire protection equipment as well as sensors for carbon monoxide, low temperatures and flooding.

Chat with a ConsumerAffairs decision guide

Live agent
Read Author Review

Offers home security and video surveillance systems. Saves you up to 20% on your homeowners insurance. Provides 24/7 monitoring. Works with Tulsa customers' existing alarm systems.

Chat with a ConsumerAffairs decision guide

Live agent
Read 2,644 Reviews

Monitored plans start at $19.99/month plus a one-time $19.95 activation fee. Systems require DIY installation and 36-month contract. Available equipment includes Z-Wave hubs, smart locks, glass-break sensors and wireless cameras.

Out Of Business

Chat with a ConsumerAffairs decision guide

Live agent

Tulsa has a surprisingly high property crime rate. Tulsa residents experience more than twice as much crime as the national average — in fact, there are more than 5,500 property crimes every year in Tulsa.
Tulsa vs. national crime rates (per 1,000 residents)
| | Violent crime | Property crime | Total crime |
| --- | --- | --- | --- |
| Tulsa | 10.50 | 55.10 | 65.60 |
| United States | 4 | 24 | 28 |
Areas like Alsuma, Carbondale and West Tulsa tend to see higher rates of crime, while Midtown and Broken Arrow are comparatively safer. Regardless of your neighborhood, a home security system offers additional protection. Security systems in Tulsa also help lower your home insurance premiums and give you the comfort of knowing your family and belongings are safe.
Choosing a Tulsa home security system
Choosing the right alarm system from a Tulsa security company requires considering several factors, including the age of your home, the company's customer reviews and whether it has any professional certifications.
The most crucial factor to remember is that different homes and neighborhoods require different types of protection:
Older homes may be easier to break into, so people in Maple Ridge, Owen Park and the Pearl District should get a system with plenty of door and window sensors. Older homes may also need an electrical upgrade, as security systems might stress older wiring.
Newly built homes in Bixby, Broken Arrow and South Tulsa can accommodate state-of-the-art security features, so homeowners in these areas may want to invest in smart home features and integrated cameras and sensors.
Ask your friends, family and neighbors for recommendations. Then, look at online reviews and ensure the company you choose is licensed with the state. Finally, see if the companies you're considering are part of the Electronic Security Association and whether they use UL-listed equipment.
What is the cost of a home security system in Tulsa?
In general, monitoring services cost between $20 and $50 per month, and the upfront price for installation and equipment ranges from $200 to $1,000.
The two most significant factors affecting security system pricing in Tulsa are:
Monitored systems vs. unmonitored systems: Monitored systems connect the alarms in your home to security companies operated by trained personnel 24/7. These professionals contact the proper authorities for any emergency. Monitored systems charge customers a monthly fee on top of what you pay for the equipment and installation. Unmonitored systems don't come with a monthly monitoring bill, but you are the only one notified if an alarm is triggered, and it's up to you to contact emergency services.
Professional installation vs. do-it-yourself installation: Professional security system installation in Tulsa is convenient but sometimes expensive, especially if you have a sizable property or older wiring. You need to schedule a time for the installation, and you may need to make upgrades to your home's electrical system. If you're budget-minded, opt for a company that allows DIY installation. Although you lose the installer's expertise when it comes to sensor and camera placement, you save money. Many DIY systems are wireless, which makes them ideal for renters who want to take their equipment when they move.
Registering home security systems in Tulsa, OK
The city of Tulsa does not require a permit for your home alarm system. However, it does give priority to home alarms that have a permit by responding to calls from their monitoring companies without requiring separate verification. A yearly Tulsa alarm permit costs $35 for homes and $75 for businesses.
Tulsa doesn't charge a fine for false alarms, but it doesn't allow much leeway. Two false alarms in one year result in the city canceling your alarm permit.
Tulsa home security FAQ
Can I choose where to put my surveillance cameras when I hire a company in Tulsa?

Although there are limitations to any security equipment, customers in Tulsa get the last say in where security cameras go. However, home security companies in Tulsa have the experience and information to know what works best, so you should consider their suggestions.

How can I get commercial security systems in Tulsa?

Many security companies in Tulsa offer commercial security systems as well as residential security options. Generally, commercial security systems are more intricate because they protect more expensive property in high-traffic areas. These systems usually go beyond surveillance and alarms. These systems often have features that allow the property owner to control access to different parts of the building.

What is typically included in a Tulsa home security system?

Most home security systems in Tulsa consist of a touchpad control center, sensors, alarms, smoke alarms, fire alarms, carbon monoxide sensors and cameras. Optional features include extra cameras, smart technology and remote control capability.

What is home security monitoring?

Monitored systems provide 24/7 vigilance and protection by automatically calling an emergency dispatch center when an alarm is triggered. Unmonitored systems do not contact the police or offer notification services — you are alerted, and you must respond to the alarm accordingly.
Local Tulsa emergency resources
Tulsa residents also protect themselves using crime-prevention organizations and neighborhood watch programs, including:
Thank you, you have successfully subscribed to our newsletter!
Tulsa home alarm company information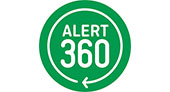 Alert 360 offers custom home and business security solutions. It has several available discounts and guarantees, including reimbursement for your home insurance deductible should you experience a loss due to break-in or fire. This company installs new systems free of charge should you move while you're a customer.
Address: 3158 S. 108th E. Ave., Ste. 220, Tulsa, OK 74146
Phone: (918) 388-6780
Hours: 24/7
Website: alert360.com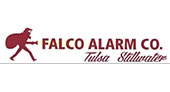 Falco Alarm Co. offers security systems, surveillance systems, alarm monitoring and fire alarms. It specializes in home security and has multiple systems that consumers can customize to create their perfect system. This company has after-hours service options.
Address: 5524 S. 94th E. Ave., Tulsa, OK 74145
Phone: (918) 663-5838
Hours: M - F: 8am - 5pm
Website: falcoalarm.net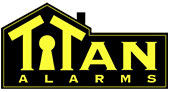 Titan Alarms specializes in home security in Tulsa and offers several equipment packages to ensure your home's safety. Titan often works with customers' existing home security equipment, and it partners with Moni Monitoring in Dallas. Prices start with basic monitoring for $19.99 per month. It also has a $299 package specifically for renters and students living in dorms.
Address: 6911 E. 71st St., Ste. B, Tulsa, OK 74133
Phone: (918) 777-7233
Hours: M - Sun: 8am - 8pm
Website: titanalarmsok.com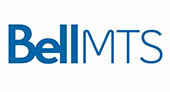 Bell MTS Smart Home recognizes that homeowners and business owners have different security needs, and the company is prepared to meet them all. The business offers many packages to suit different customers' needs, starting at $24.99 per month. Customers can personalize their equipment package with different monitored and unmonitored devices.
Address: 5221 E. 68th St., Tulsa, OK 74136
Phone: (918) 481-6889
Hours: Call for hours
Website: bell.ca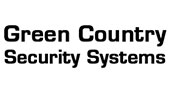 Green Country Security Systems offers alarm systems, 24/7 monitoring, surveillance, fire protection and home automation. All of its technicians submit to background checks and fingerprinting through the Oklahoma State Bureau of Investigation and the Tulsa Police Department. This company also offers medical panic buttons and flooding sensors.
Address: 3618 W. Skelly Drive, Tulsa, OK 74107
Phone: (918) 445-1029
Hours: Call for hours
Website: greencountrysecurity.com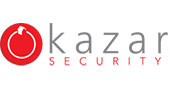 Kazar Security offers a wide range of home security options. It works with existing Tulsa alarm systems and lets customers send in a picture of their system for immediate confirmation. Kazar offers alarm systems, monitoring, camera systems and fire protection. This company partners with COPS Monitoring and offers equipment from several different manufacturers.
Address: 1238 S. Peoria Ave., Tulsa, OK 74120
Phone: (918) 551-6196
Hours: M - Sun: 8am - 8pm
Website: kazarsecurity.com
You're signed up
We'll start sending you the news you need delivered straight to you. We value your privacy. Unsubscribe easily.
Comparing
×