Best Home Security in Sacramento, CA
Home security systems help protect your family and property from break-ins, fires and other emergencies. Our recommendations for the best security companies in Sacramento include options for DIY and professional installation for residential and commercial customers.
Why trust ConsumerAffairs?
Our recommendations are based on what reviewers say.
3,828,503 reviews on ConsumerAffairs are verified.
We require contact information to ensure our reviewers are real.
We use intelligent software that helps us maintain the integrity of reviews.
Our moderators read all reviews to verify quality and helpfulness.
Top 9 Sacramento Home Alarm Companies

Read 25,511 Reviews

Monthly monitoring fees start from $19.99 per month to $29.99-plus per month. Professional installation from $49 to $199. Typical contract is 60 months; month-to-month available with upfront equipment purchase. Custom plans and packages available.

Get a Quote
Read 5,223 Reviews

Monitoring rates from $39.99 per month to $49.99 per month. Upfront costs from $199 - $699 with $200 - $450 for installation. 36-month contracts. 30-day risk-free. Partners with Nest Secure.

Chat with a ConsumerAffairs decision guide

Live agent
Read 2,028 Reviews

Monthly monitoring fees range $30.99 - $47.99
 per month. Upfront costs vary. Free DIY installation. Contracts between 12 and 26 months. 30-day money-back guarantee.

Chat with a ConsumerAffairs decision guide

Live agent
Read Author Review

Charges no activation fee. Monitoring services start at $19.95 per month for new customers. Offers system monitoring by a Five Diamond alarm monitoring center in the U.S.

Chat with a ConsumerAffairs decision guide

Live agent
Read Author Review

Provides in-house alarm monitoring, DIY alarm systems and professional installation. Offers wireless systems starting at $99 with a $29.95 monthly monitoring fee.

Chat with a ConsumerAffairs decision guide

Live agent
Read Author Review

Installs security systems and surveillance cameras from a variety of brands. Offers free home or commercial security consultation.

Chat with a ConsumerAffairs decision guide

Live agent
Read Author Review

Specializes in fully wireless alarm systems with dedicated cellular connection through Alarm.com. Provides all surveillance systems with HD cameras plus smartphone and web monitoring options.

Chat with a ConsumerAffairs decision guide

Live agent
Read 2,644 Reviews

Monitored plans start at $19.99/month plus a one-time $19.95 activation fee. Systems require DIY installation and 36-month contract. Available equipment includes Z-Wave hubs, smart locks, glass-break sensors and wireless cameras.

Out Of Business

Chat with a ConsumerAffairs decision guide

Live agent

Home security is necessary in Sacramento, where crime rates are higher than state and national averages. Statistically, the safest areas in Sacramento are near Carmencita Avenue and Daron Lane, Calvine Road and Grant Line Road and the communities of Vineyard and Manlove, but crime is prevalent throughout the city. Even residents of safer neighborhoods can be victims of auto theft and burglary.
Neighborhoods around North Sacramento, Swanston, Hagginwood and Sacramento State have the highest property crime rates. A home security system that includes doorbell and surveillance cameras with monitoring can deter intruders or capture images if a break-in occurs.
Choosing a home security company in Sacramento
When considering a home security company in Sacramento, you can choose the level of protection and the features you need for your security system.
Monitored systems: Professionally monitored alarms automatically connect your system to a dispatch center that contacts the proper authorities if its employees receive a distress signal from your home. Unmonitored systems might set off a siren, send a notification to your phone or record images of an intruder on camera, but it is up to you to contact the police or fire department.
Apps and system portals: Some monitored and unmonitored home security camera systems connect to an app on your phone to alert you of activity, and individual companies offer additional monitoring through apps or company portals on the internet. When considering monitoring services, ask about response times, entry delays and how the alert and dispatch process works.
Wireless systems: Wireless alarm systems might provide a more convenient option for older Sacramento homes, like those in Oak Park or the 38th Street area, because it's often more challenging to tap into old wiring. However, with wireless systems, you may need to check battery life on individual cameras, and the quality of recorded footage may not be on par with wired systems.
Reviews and company associations: Check online reviews and talk to friends and family members who have alarm systems — this is often the fastest and simplest way to learn about a prospective alarm company. Look for Sacramento home security companies that belong to the California State Alarm Association and Sacramento Area Alarm Association. Security companies in Sacramento can join industry associations if they meet specific standards.
What is the cost of a home security system in Sacramento?
The cost for a monitoring service ranges from $14.99 to $50 per month, and startup costs — which typically include equipment and professional installation — range from $75 to $3,000. If you choose a DIY wireless system, you only pay for the equipment, which you install yourself. Additional costs for Sacramento home alarm systems depend on the type of equipment you choose, how many cameras and sensors are installed and what optional features you include.
Professional monitoring is a separate ongoing charge, but you can choose an unmonitored system if you want to save money. Some companies assess an activation fee, so try to negotiate free activation, especially if you are a new customer.
Getting home security systems in Sacramento registered
Monitored security systems must have a permit in Sacramento. Residential and nonresidential permits cost $30. Sacramento residents can visit the Sacramento Police Department website to apply for a permit. In unincorporated parts of the county, residents can pay a $50 fee and apply by mail with the sheriff's department. Prices increase if you fail to register your alarm system within two weeks of installation. Failure to register your system might also result in police not responding to calls from your alarm site.
If the police respond to a false alarm on your property, you might incur a false alarm fine.
False alarm fines in the Sacramento area (within 12 months)
| | 1st false alarm | 2nd false alarm | 3rd false alarm |
| --- | --- | --- | --- |
| Sacramento | Free (with permit) | $60 | $80 |
| West Sacramento | Free (with permit) | Free (with permit) | $200 |
| Roseville | Free (with permit) | $60 | $85 |
Sacramento home alarm FAQ
Can I choose where to put my security cameras when I hire a company in Sacramento?

Sacramento residential and commercial security companies typically allow customers to choose where they would like surveillance cameras installed on their property or inside their homes. Wireless security cameras allow more flexibility on location. Technicians are also trained to recommend optimal placement.

What is Sacramento home alarm monitoring?

A monitored home security system is connected by landline or cellular connection to a 24/7 dispatch center that contacts you and then the police or fire department if an emergency is happening on your property. You pay a monthly cost to subscribe to the service. An unmonitored system is not connected to a call center, but some can be connected to your smartphone or tablet with an app.

How can I get business security systems in Sacramento?

Many of the companies included in this list provide commercial security systems in Sacramento. Security systems for businesses differ from residential systems in terms of the complexity of the system and number and placement of cameras and sensors. Sacramento security companies typically offer free security assessments for businesses.

How does home security installation work in Sacramento?

Companies that sell home alarms typically also offer professional security system installation in Sacramento. For wired systems, installation involves drilling, wiring, mounting cameras and placing sensors. Online companies that sell DIY security systems in Sacramento make their equipment easy for users to install themselves without wiring or drilling.
Local Sacramento emergency resources
Sacramento residents who are concerned about area crime can find more information with the following organizations:
Neighborhood Watch is a crime prevention program designed for Sacramento's residential communities. The Sacramento Police Department offers guidelines for forming a neighborhood watch group in your area.
The Sacramento Police Department website provides news and alerts, links to community resources, a daily activity log and information about crime in Sactown.
Sacramento Valley Crime Stoppers is a citizen organization that lets residents view profiles of wanted criminals and submit tips. It enables cooperation between the police, the media and the community and provides a flow of information about local crime and criminals.
Thank you, you have successfully subscribed to our newsletter!
Sacramento home alarm company information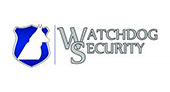 Watchdog Security provides burglar alarms, surveillance systems, access control and smart home solutions for residential and business customers in Sacramento. Its alarm systems are monitored by Alarm.com and come with crash-and-smash protection that notifies the central monitoring station with no built-in entry delay if there is an attack on your property. Doorbell cameras are available with motion sensors, microphones and speakers. The company provides a free consultation with an itemized estimate, and it offers yearly contracts or month-to-month plans with no contract.
Address: 170 Perazul Circle, Sacramento, CA 95835
Phone: (916) 842-4729
Hours: M - F: 7:30am - 9:30pm; Sat - Sun: 8:30am - 8:30pm
Website: watchdogsecurityca.com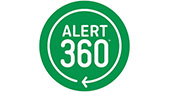 Alert 360 sells and installs home and commercial security systems in Sacramento. Its services include wireless alarm systems, surveillance cameras, doorbell cameras and smart home automation. Doorbell cameras include options for motion sensors, two-way voice communication, rewind capability and still image or video. The company offers a 20-second response time, free reprogramming of existing systems, free activation, free back-up battery replacement and free system check-up. Low- or no-money-down installation options are available with a contract. You can pay for equipment and installation upfront or pay for month-to-month monitoring with no contract. In case of a break-in, Alert 360 reimburses your homeowners insurance deductible up to $1,360.
Address: 4708 Roseville Road, Ste. 114, North Highlands, CA 95660
Phone: (916) 778-4298
Hours: 24/7
Website: alert360.com/locations/best-home-security-systems-sacramento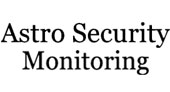 Astro Security Monitoring offers professionally installed security systems for homes and businesses in Sacramento. Wireless surveillance cameras are also available with a memory card or off-site DVR recording. The company offers mobile apps, instant alerts and searchable event history through Alarm.com. Wireless security alarm systems start at $99 for equipment installation with a $29.95 monthly monitoring fee with a contract. The company belongs to the California State Alarm Association and Sacramento Area Alarm Association.
Address: 4799 24th St., Sacramento, CA 95822
Phone: (916) 452-7876
Hours: M - F: 7am - 3:30pm
Website: astrosecuritymonitoring.com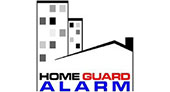 Home Guard Alarm sells and installs security systems and cameras from ADT, Brinks, Protection One, Honeywell, ADEMCO, DSC, GE and USPCTEK. The company provides residential and commercial security systems along with 24/7 monitoring. Residential and commercial customers can log into their accounts from anywhere to monitor their security cameras via the web. Home Guard Alarm beats competitors' prices with their lowest-price guarantee on home security monitoring.
Address: 2741 Fruitridge Road, Ste. 8-A, Sacramento, CA 95820
Phone: (866) 381-4557
Hours: M - Sat: 9am - 5pm
Website: homeguardalarm.com
You're signed up
We'll start sending you the news you need delivered straight to you. We value your privacy. Unsubscribe easily.
Comparing
×