Find the Best Home Security Systems in Milwaukee, WI
Milwaukee is the sixth-most dangerous big city in the U.S., according to the FBI. A reliable home security system protects what's important to you. Our experts researched the best alarm systems to create this list of the most reliable home security companies in Milwaukee.
Top 11 Milwaukee Home Alarm Companies

Vivint Smart Home
Read 21,172 Reviews

00100

Offers home security and smart home automation packages. Includes 24/7 monitoring in all plans. Requires professional installation. System costs vary based on the equipment you select. $0 activation fee.

Get a Quote

Call Now Toll Free

(833) 830-7970

Brinks Home Security™
Read 4,533 Reviews

00100

Partners with Nest Secure to offer professionally monitored security systems. Works on cellular and Wi-Fi connections. Optional installation services. 30-day trial period and two-year limited warranty.

SimpliSafe
Read 327 Reviews

00100

Professional monitoring starts at $14.99 per month. Stream live HD video and audio through the app. No long-term contract required. Optional installation services. Provides a 60-day money-back guarantee.

Chat with a ConsumerAffairs decision guide

Live agent
Link Interactive
Read 2,028 Reviews

00100

Offers 100% cellular home alarm systems with professional monitoring. Plans cost $30.99 to $44.99 per month. Contract terms are one to three years. Requires DIY installation. Offers 30-day money-back guarantee.

Blue by ADT
Read 3,139 Reviews

00100

Select from customizable or starter system packages starting at $199.15. DIY installation with optional professional monitoring services. No long-term contract required. Cancel any time.

Call Now Toll Free

(888) 259-3601

AKL Security Systems
Read Author Review

00100

Includes a lifetime warranty on professionally installed and monitored security systems. Offers wired and wireless security systems for existing buildings or new constructions. Provides 24/7 monitoring.

Chat with a ConsumerAffairs decision guide

Live agent
AT&T Digital Life Milwaukee
Read Author Review

00100

Provides professional installation, an easy-to-use app and simple home automation at no additional cost. Customizes plans and options for each homeowner. Offers smart security systems starting at just $549.99.

Chat with a ConsumerAffairs decision guide

Live agent
Imperial Surveillance
Read Author Review

00100

Provides a wide variety of high-quality CCTV and security alarm systems for Milwaukee home and business owners. Offers warranties on all alarms, plus free quotes on services.

Chat with a ConsumerAffairs decision guide

Live agent
Johnson Controls
Read Author Review

00100

Offers smart intrusion detectors for home and businesses in Milwaukee. Provides security solutions, including CCTV and cybersecurity. Holds many industry and service awards.

Chat with a ConsumerAffairs decision guide

Live agent
Protect America
Read 2,642 Reviews

00100

Monitored plans start at $19.99/month plus a one-time $19.95 activation fee. Systems require DIY installation and 36-month contract. Available equipment includes Z-Wave hubs, smart locks, glass-break sensors and wireless cameras.

Out Of Business

Chat with a ConsumerAffairs decision guide

Live agent

While Milwaukee property crime has decreased year over year, the city still experiences a high rate of violent and property crimes compared to other areas. Some of the most dangerous neighborhoods include North Division, Harambee, Arlington Heights, Lincoln Village and Garden Homes. For people living in these neighborhoods, purchasing alarm monitoring in Milwaukee is an excellent way to protect their homes.
Milwaukee vs. U.S. crime rate (per 1,000 residents)
| | Violent crime | Property crime | Total crime |
| --- | --- | --- | --- |
| Milwaukee | 16.10 | 38.85 | 54.95 |
| U.S. | 3.94 | 23.61 | 27.55 |
Home alarm systems keep your residence secure when you're away. According to police data, most burglaries happen around noon when people are at work or school. Criminals are also more likely to strike during the summer when people are on vacation.
Choosing a home alarm company in Milwaukee
More than 100 licensed alarm businesses operate in Milwaukee. Before contacting a company for quotes, understand what type of protection your home needs. Ask yourself if you need home security cameras or smart home automation, and consider whether you prefer a monitored or unmonitored system.
Before signing a contract with an alarm company, check its history with the Wisconsin Department of Agriculture, Trade and Consumer Protection. Make sure to ask friends and family for opinions, as those closest to you are valuable when it comes to quick, honest recommendations. Check online reviews as well to see which companies have a reputation for reliability and excellent customer service. Finally, make a list of three to five companies and ask for service quotes, including installation costs, equipment prices and monitoring fees.
Cost of home security system in Milwaukee, WI
A basic system with alarm monitoring in Milwaukee costs between $250 to $1,500 in upfront fees, plus an additional monitoring fee of $10 to $65 per month. The price mainly depends on:
The size and age of your home: Larger homes need more equipment, so expect to spend more money securing a four-bedroom home than a one-bedroom apartment. Also, installations may be more challenging in an older home than a newly built home because you may have to deal with older electrical wiring.
The specific features you require: Monitored systems have professionals monitor and respond to alerts. Unmonitored home security systems put that burden on you. These systems reduce the amount you spend on upfront costs and monitoring fees but do not include emergency connections, which might not be worth the savings.
How you choose to install your system: Professional installation costs between $100 and $1,600. Some companies offer DIY installation, which makes the overall price significantly cheaper. However, paying for professional installation from a Milwaukee security company is the most secure and effective way to ensure your home is protected.
Registering your home alarm system in Milwaukee
In 2004, the city enacted its burglar alarm policy, which is intended to lower the number of false alarms. The policy requires that home security systems in Milwaukee notify a private first responder service, which then contacts first responders for a verified emergency. This means all alarm companies in Milwaukee must partner with a private first responder business that maintains a license from the city.
Milwaukee home security system FAQ
What is typically included in a Milwaukee home security system?

Most companies offering Milwaukee burglar alarm services include equipment like smoke alarms, fire alarms and automatic sensors in the total cost for the system. You can always purchase additional sensors or technology if needed.

What is a CCTV system?

Closed-circuit television (CCTV) uses a camera and receiver that records activity to be reviewed. Usually an extra expense for most private security system companies, these cameras help identify suspects.

How can I get commercial security systems in Milwaukee?

Most companies on this list offer business security systems in Milwaukee. These are often more robust and customizable systems designed to protect business assets.

How does home security camera installation work in Milwaukee?

Most companies offer security camera installation in Milwaukee at an additional cost. Installation includes labor and a personalized design for each system. Some companies allow DIY camera installation.
Local Milwaukee emergency resources
To help curb crime, many local groups and organizations have banded together to form neighborhood watch or citizens on patrol programs. Residents looking to get involved and make a difference in their community can research:
Thank you, you have successfully subscribed to our newsletter!
Milwaukee home alarm company information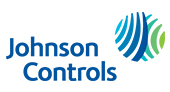 Johnson Controls has been in business since 1885 and offers state-of-the-art building technologies and alarm systems all over the world. Its team has won numerous industry and service awards, and its intrusion protection detectors are designed with groundbreaking technology. The company is equipped to handle security needs that range from CCTV to cybersecurity.
Address: 12222 W. Wirth St., Ste. 102, Milwaukee, WI 53222
Phone: (414) 259-2800
Hours: M - F: 7am - 4:30pm
Website: johnsoncontrols.com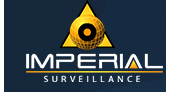 Imperial Surveillance offers a wide variety of high-quality CCTV and security alarm systems for Milwaukee home and business owners. Its alarm systems range from small, all-in-one noisemakers to sophisticated, multi-zoned systems with color-coded computer outputs. Customers receive a free quote for service, and products come with a warranty.
Address: 544 E. Ogden Ave., Ste. 700-125, Milwaukee, WI 53202
Phone: (877) 292-7375
Hours: M - Th: 8am - 6pm; F: 8am - 5pm
Website: imperialcctv.com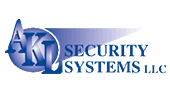 AKL Security Systems has been protecting Milwaukee residents with security cameras, alarm systems and fire and flood detection since 1998. The company offers wired and wireless security systems with 24/7 monitoring. All monitored and professionally installed systems include a lifetime warranty, which covers all service call fees and equipment replacements (minus batteries).
Address: Serves Milwaukee residents
Phone: (877) 445-5444
Hours: M - F: 9am - 5pm
Website: aklsecurity.com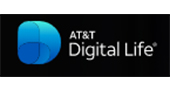 AT&T's security services include professional installation, an easy-to-use app and simple home automation to make home protection easy. Smart security systems start at $549.99 with a two-year service agreement and $39.99 monthly monitoring. The company provides customization options and a powerful mobile app that keeps customers connected at all times.
Address: Serves Milwaukee residents
Phone: (855) 288-2727
Hours: 24/7
Website: my-digitallife.att.com
You're signed up
We'll start sending you the news you need delivered straight to you. We value your privacy. Unsubscribe easily.
Comparing
×