Best Home Security Systems in Austin, TX
Your home deserves the best protection. A home security system reduces the risk of unexpected events like burglaries and lowers the cost of your homeowners insurance. We researched the best home security companies in Austin to help you pick a reliable provider and protect your home and family.
Why trust ConsumerAffairs?
Our recommendations are based on what reviewers say.
3,768,994 reviews on ConsumerAffairs are verified.
We require contact information to ensure our reviewers are real.
We use intelligent software that helps us maintain the integrity of reviews.
Our moderators read all reviews to verify quality and helpfulness.
Top 11 Austin Home Alarm Companies

Read 24,611 Reviews

Monthly monitoring fees start from $19.99 per month to $29.99-plus per month. Professional installation from $49 to $199. Typical contract is 60 months; month-to-month available with upfront equipment purchase. Custom plans and packages available.

Get a Quote

Call Now Toll Free

(833) 830-7970

Read 5,209 Reviews

Monitoring rates from $39.99 per month to $49.99 per month. Upfront costs from $199 - $699 with $200 - $450 for installation. 36-month contracts. 30-day risk-free. Partners with Nest Secure.

Chat with a ConsumerAffairs decision guide

Live agent
Read 2,028 Reviews

Monthly monitoring fees range $30.99 - $47.99
 per month. Upfront costs vary. Free DIY installation. Contracts between 12 and 26 months. 30-day money-back guarantee.

Chat with a ConsumerAffairs decision guide

Live agent
Read Author Review

Works with existing security systems and offers standard and smartphone-capable systems. Provides remote keypad control, a smartphone app and video doorbells as well as indoor and outdoor wireless night vision cameras.

Chat with a ConsumerAffairs decision guide

Live agent
Read Author Review

Provides monitoring from a Five Diamond monitoring center. Offers products from Brivo, Eagle Eye and Master Integrators. Matches competitors' prices and gives low-price guarantees.

Chat with a ConsumerAffairs decision guide

Live agent
Read Author Review

Sells products from Z Wave, 2Gig, DSC, Alula and Alarm.com. Offers smart, interactive security plans starting at $29.95 a month. Provides alarm systems, cameras, fire alerts and access controls.

Chat with a ConsumerAffairs decision guide

Live agent
Read Author Review

Provides wireless security monitoring that can be controlled with a smartphone. Installs security systems for home and business. Offers doorbell cameras, live video monitoring and two-way voice control panels.

Chat with a ConsumerAffairs decision guide

Live agent
Read Author Review

Offers hardwired and wireless security systems monitored by Brinks Home Security. Provides professional installation for video surveillance, home automation products and security systems.

Chat with a ConsumerAffairs decision guide

Live agent
Read Author Review

Offers both cloud-based and traditional security systems. Available HD and 4K video camera surveillance. Provides remote view and home automation service through a mobile app.

Chat with a ConsumerAffairs decision guide

Live agent
Read 2,644 Reviews

Monitored plans start at $19.99/month plus a one-time $19.95 activation fee. Systems require DIY installation and 36-month contract. Available equipment includes Z-Wave hubs, smart locks, glass-break sensors and wireless cameras.

Out Of Business

Chat with a ConsumerAffairs decision guide

Live agent

Austin's overall crime index rating is 11 out of 100, which means Austin is only safer than 11% of U.S. cities, according to NeighborhoodScout. Crime rates are highest in neighborhoods like Pflugerville and Williamson, but living in statistically safer neighborhoods, like Lakeway or The Hills, doesn't shelter you from crime. Having a home security system in Austin minimizes your risk of burglaries and disasters no matter where you reside.
Austin vs. U.S. crime rates (per 1,000 residents)
| | Violent crime | Property crime | Total crime |
| --- | --- | --- | --- |
| Austin | 4.2 | 33.4 | 37.7 |
| Texas | 4.4 | 25.6 | 30.0 |
| U.S. | 3.9 | 23.6 | 27.6 |
Choosing an Austin home security company
When choosing a home security system, look for the features most important to you. For instance, if it's crucial that your home security system seamlessly integrates with your smartphone, choose a company that offers the software to control smart locks, lights and thermostats into your security system.
Once you know what features you want, take time to further research security companies by:
Requesting multiple quotes: Like any significant purchase, request quotes from several companies to see what products and services fall within your budget.
Reading online reviews: Reading online reviews is an excellent way to gather many opinions at once.
Getting recommendations from friends and family: Loved ones are a valuable source of trusted information, especially if they have dealt with any companies that interest you.
Asking about certifications: Any security company you choose should have the proper certification and licensing. For example, check if your choices have their Certified Alarm Security Technician (CAST) credentials.
Monitored vs. unmonitored security systems
If you're looking for a home security system with more protection than standard alarms, choose one that offers 24/7 monitoring and video camera surveillance. These companies watch over your home and immediately alert first responders. Although more expensive than an unmonitored system (where the homeowner personally responds to alerts), monitored systems are generally more secure.
How much is a home security system in Austin, TX?
Equipment and start-up costs begin around $550 and can go all the way up to $780. However, when comparing the costs of a home security system, keep in mind that some companies only offer wired systems that require professional installation, which usually adds to the price. If you purchase a wireless home security system, you may have the option to install the system yourself and save money.
Another factor is the cost of equipment like surveillance cameras, sensors and control panels. For instance, basic security systems start at around $100, but high-end equipment can cost more than $500. You should also be aware that some security systems are monitored while others aren't. Expect to pay between $14 and $35 for monthly monitoring service.
Registering your security service in Austin, TX
Austin requires all residents to get a yearly renewable permit before activating a home alarm system. Residents can apply for an alarm permit online. The registration for an alarm permit in Austin costs $50 per year, while a permit in Georgetown and San Marcos costs $25 per year.
False alarms cause police to waste resources, so Austin and surrounding cities charge a false alarm fine. Round Rock does not have an alarm ordinance, so there's no registration or false alarm fees. However, the city suspends police response if you have more than three false alarms in a year.
False alarm fees in Austin, TX
| | 1st, 2nd or 3rd false alarm | 4th and 5th false alarm | 6th and 7th false alarm |
| --- | --- | --- | --- |
| Austin | $0 | $50 | $75 |
| Round Rock | $0 | $0 | $0 |
| Georgetown | $0 | $50 | $75 |
| San Marcos | $0 | $50 | $75 |
Austin home alarm system FAQ
Can I choose where to put my security cameras when I hire a company in Austin?

Whether you choose to install cameras for surveillance is your decision; however, a camera or sensor needs to be placed in a specific location to protect your home effectively. Home security companies advise you on the most effective places to install security cameras.

What is home alarm monitoring?

With a monitored home security system, your security company actively monitors your home. When your system detects a break-in, fire or other emergencies, your company's security team is alerted. Depending on the severity of the circumstances, the security team may then alert first responders.

How does home security camera installation work in Austin?

You have two options to install your home security system in Austin: professional or DIY installation. The company you purchase your system from may have a technician professionally install it, or you may be able to install the system yourself with minimal effort and no electrical skills. Installation policies differ by company, and sometimes professional installation is free or included in the price of your system.

What is typically included in an Austin home security system?

Equipment typically included in standard home security systems are burglar alarms, door and window sensors, fire and smoke alarms and a control panel. Equipment like video surveillance cameras, smart home automation devices and doorbell cameras usually cost extra.
Thank you, you have successfully subscribed to our newsletter!
Austin home alarm company information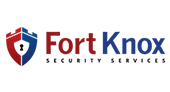 Fort Knox Security Services offers residential and commercial wireless security systems. Its security systems can be controlled by a smartphone app and include fire, smoke and carbon dioxide monitoring as well as panels with two-way voice control. Pricing starts at $15.95 for 24/7 monitoring. The company also offers free installation, free activation and up to $1,000 in free equipment.
Address: 11500 Metric Blvd., Ste. 215, Austin, TX 78758
Phone: (866) 327-1431
Hours: M - F: 8am - 8pm; Sat: 8am - 5pm
Website: fortknoxhomesecurity.com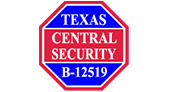 Central Security provides wired full-service security systems with Five Diamond-certified monitoring and dispatch services through United Central Control. Its security systems include video surveillance, alarms, Swift Sensors and access control. The company reprograms old security systems or systems from other service providers at no additional cost.
Address: 1603 Mearns Meadow Blvd., Austin, TX 78758
Phone: (512) 786-1950
Hours: M - F: 9am - 6pm; Sat: 9am - 3pm
Website: austinsecurityalarm.com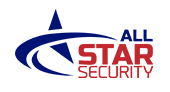 All Star Security provides wireless home security systems with alarms, security cameras and smart home integration for residential and commercial properties. Technicians can work with existing systems to seamlessly connect them to the company's monitoring services. Pricing starts at $16.99 a month for standard security system monitoring, and All Star Security offers free installations, activations and no long-term contracts.
Address: 305 W. 45th St., Austin, TX 78751
Phone: (512) 577-5052
Hours: M - Sun: 6am - 11pm
Website: allstarsecurity.com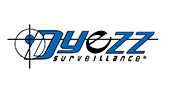 Dyezz Surveillance offers wireless security systems for commercial and residential customers. Service options include video surveillance, burglar and fire alarms, access control systems, bug detection, intercom systems and home automation products and software. When customers pay a year upfront, they get one month free.
Address: 2113 Wells Branch Parkway, Ste. 6700, Austin, TX 78728
Phone: (512) 331-2788
Hours: M - F: 7am - 5pm
Website: dyezz.com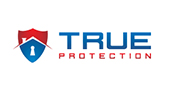 True Protection offers a variety of security products for homes and businesses from brands like 2Gig and Z-Wave. Its Product offerings include video surveillance, glass break detectors, infrared motion sensors and panic buttons. True Protection also handles wireless security systems for renters. Pricing is available by requesting a free quote.
Address: 1823 Fortview Road, Ste. 206, Austin, TX 78704; Multiple locations
Phone: (512) 537-9918
Hours: M - F: 8am - 9pm
Website: truehomeprotection.com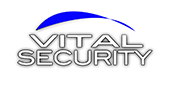 Vital Security offers electronic security systems for businesses and homes with 24/7 monitoring. The company sells products from 2Gig, Honeywell, Z-Wave, Alarm.com and Alhua, and equipment includes wireless panic buttons, electronic lock pads, video doorbells and glass-breaking sensors. Systems can be accessed via its free mobile app.
Address: 6500 River Place Blvd., Bldg. 7, Ste. 250, Austin, TX 78730
Phone: (512) 772-4050
Hours: M - F: 8am - 5pm
Website: myvitalsecurity.com
You're signed up
We'll start sending you the news you need delivered straight to you. We value your privacy. Unsubscribe easily.
Comparing
×