Best Home Security Systems in Albuquerque, NM
There is nothing more important than keeping your home, valuables and family safe, which is why many Albuquerque residents install home security systems. To help you choose the best alarm system, we've put together this detailed guide about different options and a list of the best home security companies in Albuquerque.
Why trust ConsumerAffairs?
Our recommendations are based on what reviewers say.
3,768,613 reviews on ConsumerAffairs are verified.
We require contact information to ensure our reviewers are real.
We use intelligent software that helps us maintain the integrity of reviews.
Our moderators read all reviews to verify quality and helpfulness.
Top 11 Albuquerque Home Alarm Companies

Read 24,611 Reviews

Monthly monitoring fees start from $19.99 per month to $29.99-plus per month. Professional installation from $49 to $199. Typical contract is 60 months; month-to-month available with upfront equipment purchase. Custom plans and packages available.

Get a Quote
Read 5,209 Reviews

Monitoring rates from $39.99 per month to $49.99 per month. Upfront costs from $199 - $699 with $200 - $450 for installation. 36-month contracts. 30-day risk-free. Partners with Nest Secure.

Chat with a ConsumerAffairs decision guide

Live agent
Read 2,028 Reviews

Monthly monitoring fees range $30.99 - $47.99
 per month. Upfront costs vary. Free DIY installation. Contracts between 12 and 26 months. 30-day money-back guarantee.

Chat with a ConsumerAffairs decision guide

Live agent
Read Author Review

Offers fast, secure wireless monitoring. Does not lock you into a long-term contract. Provides systems for residential and commercial properties.

Chat with a ConsumerAffairs decision guide

Live agent
Read Author Review

Offers free site surveys, security assessments, advanced design services and system installations. Focuses on cost-effective security. Provides custom systems and system upgrades.

Chat with a ConsumerAffairs decision guide

Live agent
Read Author Review

Sells systems awarded "Security Product of the Year" by the Consumer Electronics Association. Offers monitoring to all customers through Monitronics International.

Chat with a ConsumerAffairs decision guide

Live agent
Read Author Review

Handles all facets of security from exterior to interior. Offers a free estimate and security survey. Specializes in safes, door hardware, access control systems, automatic door operators and burglar alarms.

Chat with a ConsumerAffairs decision guide

Live agent
Read Author Review

Works 24/7, including holidays. Monitors directly from their station in Albuquerque. Members of the National Electronic Security Association, New Mexico Electronic Association and the New Mexico Home Builders Association.

Chat with a ConsumerAffairs decision guide

Live agent
Read Author Review

Provides free site visit and evaluation. Stocks batteries, parts and system packages for do-it-yourself installation or repair. Has more than 30 years of experience in Albuquerque.

Chat with a ConsumerAffairs decision guide

Live agent
Read 2,644 Reviews

Monitored plans start at $19.99/month plus a one-time $19.95 activation fee. Systems require DIY installation and 36-month contract. Available equipment includes Z-Wave hubs, smart locks, glass-break sensors and wireless cameras.

Out Of Business

Chat with a ConsumerAffairs decision guide

Live agent

Albuquerque has one of the highest crime rates in America. Residents have a 1-in-11 chance of being a victim of property crime, according to NeighborhoodScout. Burglaries in Albuquerque are most common in neighborhoods such as Kirtland Community, Wildflower and Barelas. Because property crime in the city is so prevalent, most homeowners add an extra layer of protection by installing home security systems.
Albuquerque vs. U.S. crime rates (per 1,000 residents)
| | Violent crime | Property crime | Total crime |
| --- | --- | --- | --- |
| Albuquerque | 13.89 | 75.59 | 89.48 |
| U.S. | 3.94 | 23.61 | 27.55 |
Picking a home security system in Albuquerque
The home security company you choose and the equipment you use should directly reflect your specific needs. Before approaching security companies for quotes, you should consider:
Reputation and reviews: Ask friends and family which security systems they use and what they think about the service. Getting honest feedback from people you trust helps you make a more confident decision. Online reviews are also an excellent source of information and let you know whether the company has a reputation for being reliable.
Age of your home: Older homes in Albuquerque neighborhoods, such as those in Nob Hill and South Valley, typically have older electrical systems that make installing a wired security system more challenging. These homes may not have fire or carbon monoxide detectors, so homeowners should add this safety equipment to their home security package. Installing a security system in a newer home is usually much simpler. Most newer homes in areas like North Valley and Bear Canyon also already have fire and carbon monoxide detection systems in place.
Age of the homeowner: Home security systems are critical for seniors living on their own. If you are buying a system for an older adult, look for companies that offer automation options and affordable monitoring. Also consider how easy the system is for them to use.
Security system cost in Albuquerque, NM
Albuquerque residents can expect to pay between $15 and $60 a month for monitoring. Upfront costs for equipment and installation typically run between $200 to $1,500, depending on the size and complexity of the system. Your security system should fit your home environment, which is why many Albuquerque security companies allow you to customize a package. Some of the factors that go into the cost of your home alarm system include:
Getting a home security system registered in Albuquerque, NM
All Albuquerque homeowners are required to have a permit for their residential or commercial alarm system. It is the responsibility of the resident to have the alarm company provide all pertinent information to the city's False Alarm Reduction Unit (FARU) and pay a $25 annual fee. The initial yearly alarm user permit application must be submitted to FARU within 60 days of installation of the alarm system. The alarm user permit fee can be waived by the mayor for low-income individuals.
The city of Albuquerque does not charge residents for their first three false alarms within a permit year. However, you receive a notification every time there is a false alarm and must pay a $150 fine for every false alarm after your third one. If you have more than 10 false alarms in one permit year, you must pay a $500 "excess false alarm fee" for every violation. If your alarm company submits documentation that the false alarms were caused by mechanical failure, you can have up to six false alarms removed from your record in a single permit year.
Albuquerque home security FAQ
What is Albuquerque alarm monitoring?

Monitored alarms send an alert to trained dispatch personnel who can assess the situation and contact the appropriate emergency personnel. An unmonitored system alerts only the owner via text, phone call or email. Home security companies charge a monthly fee for monitoring, but these systems ensure every situation receives the necessary response.

What is an Albuquerque CCTV system?

CCTV stands for closed-circuit television. CCTV systems continuously record video on a feed that can only be accessed by authorized users. The video may be monitored 24/7 or recorded for later viewing.

How can I get business alarm systems in Albuquerque?

Most companies on our list offer residential and business security systems. If you are looking for protection for your business, make sure to discuss options with prospective security companies. Business security systems are often more complex than home security systems.
Albuquerque emergency resources
While security systems can help deter and catch criminals, many neighborhoods in Albuquerque have also started neighborhood watch programs to reduce crime. New Mexico residents looking for more information on neighborhood watch programs, victim advocacy resources and local emergency departments should check out the following:
Victim's Rights and Assistance in Albuquerque: If you have been a victim of violent or property crime in New Mexico, there are professionals and groups dedicated to making sure you are getting the justice you deserve. You have rights, and there are ways for you to get the help you need.
New Mexico Coalition of Sexual Assault Prevention: Sexual assault accounts for a significant number of the reported crimes in Albuquerque. The NMCSAP works to reduce sexual abuse and sexual violence by providing training and technical assistance to service providers, law enforcement officers, prosecutors, medical practitioners and mental health professionals.
City of Albuquerque Police Department: The Albuquerque Police Department has a user-friendly website where residents can file a police report online.
Thank you, you have successfully subscribed to our newsletter!
Albuquerque home alarm company information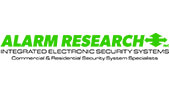 Alarm Research conducts an initial site assessment to evaluate your security concerns and identify challenges posed by your environment. It designs a custom security system that utilizes state-of-the-art technology and reduces the incidence rate of false alarms. The company specializes in residential and commercial systems. Licensed and bonded technicians perform all installations.
Address: 2639 Texas St. NE, Albuquerque, NM 87110
Phone: (505) 291-9456
Hours: 24/7
Website: alarmresearch.com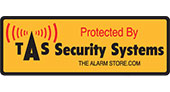 TAS Security Systems installs and supports modern alarms, access controls and video surveillance systems for homes and businesses. The company maintains all systems — regardless of their age or features. TAS Security Systems is a member of the Automatic Fire Alarm Association and the Electronic Security Association.
Address: 2712 Carlisle Blvd. NE, Albuquerque, NM 87110
Phone: (505) 881-0001
Hours: M - F: 8am - 5pm; Sat: 10am - 2pm
Website: thealarmstore.com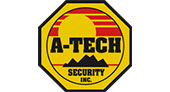 A-TECH Security handles commercial and residential alarm installation, service and repairs, and the company can work on almost every system manufactured. Its staff is available 24/7 and responds immediately. A-TECH Security is bonded, licensed and insured in New Mexico. The company has remote connect programming for your system, so it takes care of updates, code changes and troubleshooting within seconds.
Address: 4616 Hawkins St. NE, Albuquerque, NM 87109
Phone: (505) 821-5777
Hours: M - F: 8am - 5pm
Website: atechsecurity.com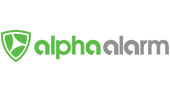 Alpha Alarm's innovative "verify rep" feature allows homeowners to know which representative is coming to their home. Alpha Alarm provides you with the rep's picture and the region that he or she is working. The company offers basic, interactive and platinum packages.
Address: 5501 Eagle Rock Ave. NE, Ste. A4, Albuquerque, NM 87113
Phone: (505) 296-2202
Hours: M - Th: 10am - 4pm; F: 10am - 11pm
Website: alphaalarm.net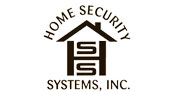 Home Security Systems Inc. does not require a phone line to install a home security system. Its systems are simple to operate and require very little training once installed by its certified technicians. The company offers hybrid systems that are both hardwired and wireless. Once your system is installed, you have access to an immediate response from an operator 24/7.
Address: 2400 Comanche Road NE, Albuquerque, NM 87107
Phone: (505) 888-2951
Hours: 24/7
Website: hssnm.com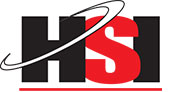 Heights Security specializes in burglar and fire alarms, locksmith services and 24-hour emergency services. The company offers a wide variety of home security cameras, including wireless cameras. It can install and maintain new systems or upgrade and service existing systems.
Address: 920 San Mateo Blvd. NE, Albuquerque, NM 87108
Phone: (505) 265-0588
Hours: M - F: 8am - 5pm; Sat: 9am - 3:30pm
Website: heights-security.com
You're signed up
We'll start sending you the news you need delivered straight to you. We value your privacy. Unsubscribe easily.
Comparing
×