Find the Best Garage Door Repair in Orlando, FL

Top 11 Orlando Garage Door Repair Companies

Accredited Partner

HomeAdvisor
Read 21,560 Reviews

A free service connecting homeowners with home improvement specialists. Average home improvement job costs between $120 and $6,000. Includes damage protection guarantee up to $500,000. Online booking available.

Get a Quote

Call Now Toll Free

(866) 782-4077

Ace Garage Door & Opener
Read Author Review

Specializes in garage door service and repairs, garage door openers and garage door replacements. Receives 90% of business through repeat clients or referrals. Family-owned and -operated.

Affordable Garage Door Service Orlando
Read Author Review

Offers affordable and high-quality garage door and opener repair services. Provides fast service from honest and informative technicians. Employees arrive ready for any issue with fully stocked service vehicles.

All American Garage Door Solutions
Read Author Review

Offers same-day service and specializes in quick and efficient garage door repair. Earns positive internet reviews for its rapid response times and friendly and knowledgeable technicians.

Arvelo Construction LLC
Read Author Review

Specializes in garage repairs and installations, garage door openers and commercial garage doors. Serves the Orlando, Kissimmee and Central Florida areas.

Branch Garage Door Sales
Read Author Review

Specializes in residential garage doors and garage doors. Family-owned and -operated business. Established in Orlando in 1973.

Discount Garage Doors Inc
Read Author Review

Offers garage door repair, garage door opener repair, garage door screens and hurricane reinforcements. Established in 1998. Winner of multiple customer service awards.

Garage Door Service of Orlando
Read Author Review

Offers panel repairs, panel replacements and spring replacements. Dedicated to providing the best customer service in the community. More than two decades of industry experience.

Precision Door Service of Orlando
Read Author Review

Specializes in garage door repair, garage door replacement and garage door opener repair. Combines a national presence with a small-business approach to friendly customer service.

Quality Garage Door Services
Read Author Review

Offers 24/7 emergency repairs. Provides residential and commercial garage door services. Fully licensed and family-owned. More than 30 years of industry experience in Orlando.

Randy's Garage Doors
Read Author Review

Services all makes and models of garage doors in Orlando. Specializes in garage door installation and repair. Licensed and insured.

Broken garage doors make Orlando residents vulnerable
Orlando is known for unpredictable weather, including high heat and severe thunderstorms. These elements wreak havoc on vehicles, which is why many Orlando residents choose to park their cars inside their garages. 
Garages aren't just for vehicles, however. Many Orlando residents choose to transform their garage into a game room, entertainment area, home fitness center or workshop. Other people use their garage for storage and to protect valued possessions from the elements.
Because the garage is such an essential part of the Orlando residence, a broken garage door can be a security and safety risk. 
Orlando weather 
Orlando, like every city in the Sunshine State, gets its fair share of severe weather. Hurricane season begins in June and lasts until November. While the city's central location protects it from the hurricanes that affect the coastline, residents are still at risk from storms that cause significant damage to homes and garages. If your garage door is broken before a storm, it increases the risk of water flooding your garage and damaging your belongings.
Orlando crime
A broken garage door is an invitation for vandalism and theft, which is dangerous in Orlando. The chance of being a victim of property crime is 1 in 18 in the city, which higher than the national average and 96% of other Florida cities.
Some of the safest suburbs in Orlando are Winter Park, Gotha, Doctor Phillips, Windermere, and Hunter's Creek. The Orlando neighborhoods with the highest theft and burglary rates are Mercy Drive, Roosevelt Park and Malibu Groves. If you own property in any of these areas, fixing a broken garage door is a top priority.
Choosing a garage door repair company in Orlando
If your garage door is broken, you need to hire a professional to assess the damage. Garage door repair can be costly, and faulty garage door parts can cause serious injury. It's essential to work with a company with experience and expertise. Orlando garage door repair contractors must have:
A current business tax receipt from Orlando
A state certification from the Florida Department of Business and Professional Regulation
Proof of workers' compensation insurance or exemption
Once you've confirmed the contractor meets regulations, ask questions such as:
What are your qualifications?

Ask if the business's technicians have industry trade association certification and receive training on the most current techniques and tools. The best garage door repair companies provide ongoing education for their employees.

Do you have referrals from previous customers?

Reputable Orlando garage door repair companies often have referrals from previous clients who were satisfied with the business's work. Be sure to check online reviews to see what past customers say about their experience with the company, their opinions on its customer service and whether the company has competitive pricing.

What experience do you have?

Ask if the garage door repair company has experience with the type of door installed in your house. Some older homes in the Orlando area still have traditional wood doors on their garages, but newer homes typically have steel roll-up doors. Larger homes in affluent areas of Orlando such as Windermere and Clermont have larger garages that hold up to four cars and require specialty doors. The contractor must have expertise with the type of garage door repair you need.

How long will it take?

Most professional garage door repair companies in Orlando finish repairs within a day or two. Many Orlando contractors offer same-day service and can have your garage door fixed in one day, though significant damage takes longer to repair. Even if you need a complete garage door replacement, however, the installation shouldn't take more than a few days.

How much does garage door repair cost?

The average cost for a garage door repair in Orlando is around $290. Doors that require more significant repairs or specialty parts may cost closer to $500. Before you choose a contractor, it's vital to understand the company's payment options and if it offers financing. If a business requires you to pay cash upfront, this is a red flag.

Do I need a permit?

According to the City of Orlando website, you need a permit to install and replace garage doors. However, you don't need a building permit when replacing or installing a screen for your garage. Be wary of a contractor that doesn't discuss permits for repairing your garage door. A permit is required to do the work legally and avoid issues or problems in the future.
Garage door costs in Orlando
Garage door repairs in Orlando can cost anywhere from $100 to $900, depending on your needs and the type of garage door, but most repairs fall in the $100 to $300 range. Many factors affect the total cost of a garage door repair, including:
Parts
Labor costs
Travel time
Urgency (emergency services sometimes have a fee)
| Type of replacement | Part cost | Total repair cost |
| --- | --- | --- |
| Broken torsion spring | $40 - $100 | $100 - $350 |
| Broken garage door cable | $40 - $80 | $150 - $200 |
| Bent track | $10 - $20 | $125 - $150 |
| Garage door replacement | $300 - $450 | $500 - $800 |
| Remote replacement | $150 - $200 | $150 - $300 |
Thank you, you have successfully subscribed to our newsletter!
Orlando garage door repair company information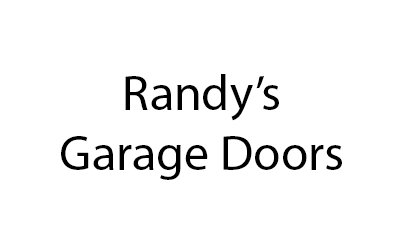 Randy's Garage Doors has been repairing and replacing garage doors in the Orlando area since 1989. The company uses top-quality materials, and employees only suggest or recommend parts and services that customers need. Randy's Garage Doors repairs commercial and residential garage doors as well as garage door openers.
URL: facebook.com/RandysGarageDoorsInc
Address: 8652 Lyonia Drive, Orlando, Florida
Phone number: (407) 947-9797
Hours of operation: M - Sat: 7am - 4pm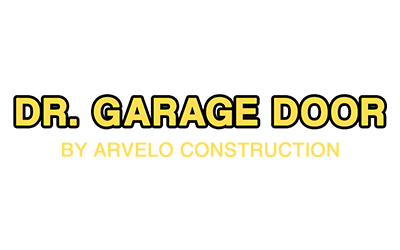 Arvelo Construction has more than seven years of experience serving the Orlando area. The company offers 24/7 emergency garage door services, and all its technicians are bonded, licensed and insured. This company installs and repairs all kinds of garage doors.
URL: garagedoorsofcentralflorida.com
Address: 3956 Town Center Blvd., Orlando, Florida 32837
Phone number: (407) 508-8964
Hours of operation: Sun - Th: 9am - 9pm; F: 9 am - 5pm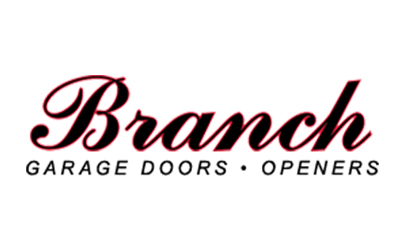 Branch Garage Door Sales belongs to the International Door Association and specializes in high-quality products and expert craftsmanship. The company has a wide selection of new garage doors.
URL: branchgaragedoors.com
Address: 5821 Old Winter Garden Road, Orlando, Florida
Phone number: (407) 295-6538
Hours of operation: M - F: 8am - 4pm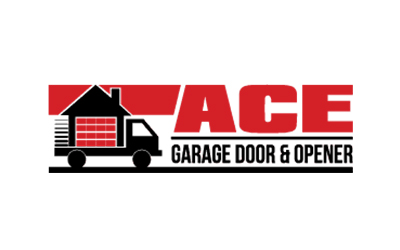 Ace Garage Door & Opener prides itself on fast, reliable service and installations. The company only works with high-quality materials and has a 100% satisfaction guarantee on all services.
URL: acegaragedoororlando.com
Address: 10524 Moss Park Road, Ste. 204 - 269, Orlando, FL 32832
Phone number: (407) 281-1455
Hours of operation: M - F: 7am - 6pm; Sat: 8am - 1pm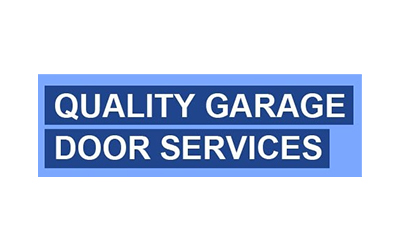 Quality Garage Door Services is a locally-owned garage door repair company that has been servicing the Orlando area for over 30 years. The company repairs and installs residential and commercial garage doors, and all of its new overhead garage doors come with a lifetime warranty.
URL: qualitygaragedoororlando.com
Address: 43 N Dollins Ave. Orlando, FL 32805
Phone number: (407) 895-0022
Hours of operation: M - Sun: 7am - 12am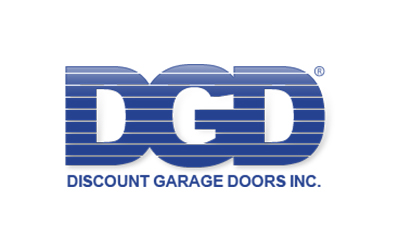 Discount Garage Doors offers fast and affordable service 24/7. Its technicians arrive with a fully stocked truck for same-day repairs. The company offers the longest warranties in the industry and will beat any written estimate by 5%. The company also offers financing at 0% interest for up to 18 months. Service calls are free.
URL: dgdoors.com
Address: 7293 Sunshine Grove Rd. Brooksville, FL 34613
Phone number: (866) 420-DOOR
Hours of operation: 24/7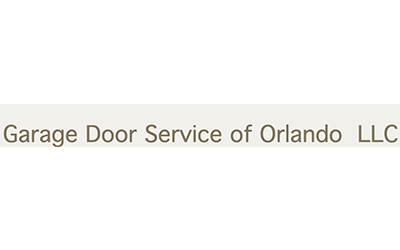 Garage Door Services of Orlando prides itself on quick response times, professional technicians and a large inventory of garage door parts and pieces. The company specializes in garage door openers, garage door panels and total garage door replacements.
URL: garagedoor-solution.com
Address: Serves Orlando residents
Phone number: (407) 203-5562
Hours of operation: Call for hours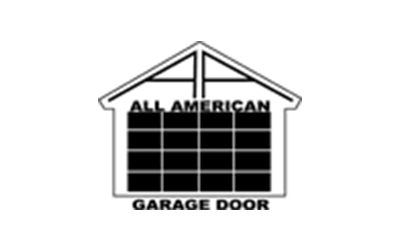 All American Garage Door Solutions' highly trained and efficient technicians have been serving Orlando residents since 1997. Orlando residents appreciate the company's integrity, values and professionalism. All American Garage Door Solutions is family-owned and -operated and serves customers in Volusia, Seminole and Orange counties.
URL: fixmygaragedoor.net
Address: 3180 Aqua Virgo Lp. Orlando, FL 32837
Phone number: (407) 310-9419
Hours of operation: M - F: 7am - 9pm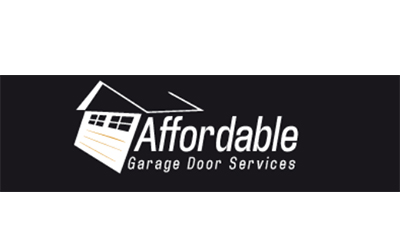 Affordable Garage Door Service Orlando specializes in emergency garage door repair services and is available 24/7. The locally owned company specializes in same-day service and uses only high-quality materials.
URL: affordablegaragedoorserviceorlando.com
Address: Serves Orlando residents
Phone number: (407) 625-8878
Hours of operation: 24/7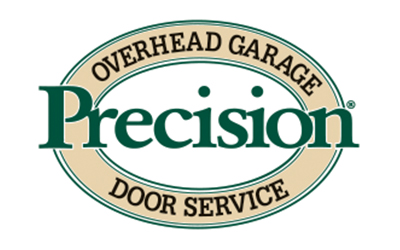 Provides same-day service and 24-hour emergency service. Appointments can be made based around your schedule, and the company's service trucks are fully stocked so that most garage door repairs can be handled in a single visit. The company offers senior citizen and military discounts.
URL: https://garagedoorsfl.com/?utm_source=GMBListing&utm_medium=organic
Address: 5732 C. Thomas Road, Unit 107, Wildwood, FL 34785
Phone number: (407) 473-6090
Hours of operation: 24/7
You're signed up
We'll start sending you the news you need delivered straight to you. We value your privacy. Unsubscribe easily.