Find the Best Garage Door Repair in Los Angeles, CA
Top 9 Los Angeles Garage Door Repair Companies

Accredited Partner

HomeAdvisor
Read 21,590 Reviews

A free service connecting homeowners with home improvement specialists. Average home improvement job costs between $120 and $6,000. Includes damage protection guarantee up to $500,000. Online booking available.

Get a Quote

Call Now Toll Free

(866) 782-4077

All Star Garage Door, Inc.
Read Author Review

Installs custom and carriage garage doors in a variety of materials. Products from Northwest Door, Amarr, LiftMaster and CHI Overhead Doors. Repairs residential and commercial garage doors.

Chat with a ConsumerAffairs decision guide

Live agent
AM/PM Door Inc.
Read Author Review

Sells and installs garage doors from Amarr, Clopay, Wayne Dalton and Fishline. Repairs both residential and commercial garage doors in Los Angeles. Specializes in commercial garage door installation and maintenance.

Chat with a ConsumerAffairs decision guide

Live agent
Dream Garage Doors
Read Author Review

Installs residential and commercial garage doors and garage door maintenance in Los Angeles. All spring replacements come with a 5-10 year warranty. Offers $125 off any garage door installation.

Chat with a ConsumerAffairs decision guide

Live agent
Dyer's Garage Doors
Read Author Review

Sells and installs residential garage doors in Los Angeles for as little as $575. Specials and discounts available on their website. Offers warranties for service, new doors and new garage door openers in Los Angeles.

Chat with a ConsumerAffairs decision guide

Live agent
Dynamic Garage Door
Read Author Review

Specializes in crafting custom garage doors for each of their clients. Offers a free garage door motor with each custom door they design. Schedules garage door repair within 24-hours of service call.

Chat with a ConsumerAffairs decision guide

Live agent
Garage Doors & Gates 4 Less
Read Author Review

Offers emergency repair 24 hours a day. Extended warranties are available on all of their doors. Coupons available on their website. Sells LiftMaster garage door openers.

Chat with a ConsumerAffairs decision guide

Live agent
Precision Overhead Door of Los Angeles
Read Author Review

Offers a $30 service fee on all repairs more than $100. Available seven days a week with a 24-hour emergency line. Full warranties available on all services. 25 point safety inspection provided.

Chat with a ConsumerAffairs decision guide

Live agent
Pro-Line Garage Door Service
Read Author Review

Offers a variety of garage door service packages with transparent pricing. A 100% warranty is provided for all parts. Discounts are available for military, law enforcement, seniors, AAA members and new customers.

Chat with a ConsumerAffairs decision guide

Live agent

Crime is one of the top reasons you need to have a secure garage door. You'll often find that suburban areas in Los Angeles have a surprisingly high crime rate. To protect from theft, you must make sure your garage door is adequately secured, especially if you have an attached garage. If your garage is attached, thieves that enter may have access to your house.
Los Angeles Garage Door Installation
The most common reason your garage door fails is general wear and tear. Eventually, your cables, springs and motor wear out fast with daily use, and the garage door quickly becomes a hassle rather than a security feature. Another thing to note is that your garage door may be perfectly operable, but it could be out-dated as far as security. This may be another good reason to replace a garage door.
Los Angeles garage door installation can often be completed by the same company that sold you the door. The time between purchase and installation may depend on the type of door and the urgency of the replacement. For example, a customer who had an accident and needs a door installed immediately can expect a quick response from a garage door contractor. A customer designing their own custom garage door, however, should expect to wait a few weeks before installation.
Average cost for a garage door in Los Angeles
The cost of installation often depends on the cost of the door and the company you choose. Many garage door companies fold installation service into the cost of the door, but some do not. Keep this in mind when collecting quotes from LA garage door contractors.
Garage doors in Los Angeles come in many sizes, styles and materials, so the price can vary between $500 - $5,000. You may find a garage door in Los Angeles for as low as $500, but those interested in an artistic door with character should expect to pay significantly more.
Take a look at the common garage door styles in Los Angeles and their estimated costs.
| Los Angeles Garage Door Style | Average Price in Los Angeles |
| --- | --- |
| Commercial garage doors | $500 - $2,700 |
| Residential garage doors | $500 - $1,200 |
| Custom garage door | $1,000 - $4,000 |
| Wooden garage door | $2,000 - $3,000 |
| Modern garage doors | $1,000 - $5,000 |
| Carriage garage doors | $900 - $3,000 |
Residential vs. commercial garage door repair in LA
Residential garage doors and commercial garage doors vary greatly in cost. For example, the average residential door costs around $1200 while the average commercial door costs around $2700. This is usually due to the larger size of the commercial door and its materials.
Residential doors are usually made out of more composite materials, while commercial buildings usually require heavier-framed, steel doors. Of course, a multifaceted carriage-style custom garage door probably costs more than your average commercial door.
Although the same mechanical problems occur between residential and commercial garage doors, the costs also vary. For example, the most common repairs are broken chains or rusted ball bearing channels. The average cost of a garage door repair is between $100-300, but commercial repairs can be twice that. Many companies offer routine maintenance for residential and commercial garage doors which can prevent accidents, so make sure to discuss this option with your service provider.
Thank you, you have successfully subscribed to our newsletter!
Los Angeles garage door repair company information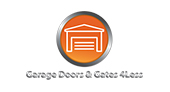 Garage Doors and Gates 4 Less has a large warehouse with garage doors made of steel, aluminum, wood and faux wood. They service both residential and commercial garage doors in Los Angeles. They're open seven days a week and even have a 24/7 telephone line just in case you need to set up an emergency repair. They offer extended warranties on all of their garage doors.
Website: garagedoor4less.com
Service areas: Los Angeles, Ventura, San Fernando and Bernadino Valleys.
Address: 14830 Burbank Blvd., Van Nuys, CA 91411
Phone Number: (888) 675-1229
Hours of operation: 24/7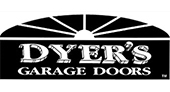 Dyer's Garage Doors provides a wide variety of garage door styles from 8 manufacturers. Doors are available in aluminum, glass, steel and wood with both contemporary and traditional styles. Custom garage doors are available as well. Dyer's services all types of garage doors and offers warranties for any service or product. Garage door tune-ups are also available.
Website: dyersgaragedoors.com
Service areas: San Fernando, Simi, Conejo and Santa Clarita Valleys including Los Angeles and Ventura Counties
Address: 23705 Vanowen St., West Hills, CA 91307
Phone Number: (800) 393-7742
Hours of operation: M - F: 9am - 4pm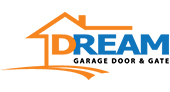 Dream Garage Doors is available 24/7 to provide emergency garage door repair in Los Angeles. Warranties are available on all new products, including a 5-10 year warranty on all spring replacements. Discounts are available for repair and customers can receive $125 off on all garage door installation services. Maintenance plans are available for commercial garage doors as well.
Website: dreamgaragedoor.com
Service areas: Greater Los Angeles Area
Address: 17530 Ventura Blvd., Ste. 209, Encino, CA 91316
Phone Number: (877) 255-1511
Hours of operation: 24/7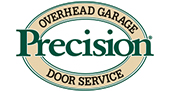 Precision Overhead Garage Door Service is a national company so that they can provide 24-hour service as no extra cost to the consumer. Same-day service is available, and all work is covered with a full warranty. Technicians conduct a 25 point safety inspection to ensure your garage door is working well. Coupons and specials are available on their website.
Website: precisiondoorla.com/?utm_source=GMBListing&utm_medium=organic
Service areas: The greater Los Angeles area
Address: 2550 Corporate Pl., Ste C105, Monterey Park, CA 91754
Phone Number: (323) 641-4403
Hours of operation: 24/7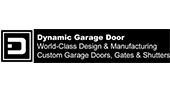 Dynamic Garage Door tailors its products to the customer's specifications, using any material on the market in a variety of styles. They also offer free motors and keyless entry pads on each custom garage door they install. For emergency repairs, Dynamic Garage Door promises to get a technician out as quickly as possible. For non-emergencies, all services are provided within 24 hours of your call. They conduct a 15 point inspection with their preventative maintenance service.
Website: dynamicgaragedoor.com
Service areas: Santa Barbara to San Diego
Address: 675 N Euclid St., Anaheim, CA 92801
Phone Number: (855) 343-3667
Hours of operation: Call for hours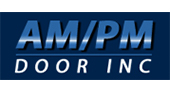 AM/PM Door Inc. specializes in commercial garage doors but can repair and install residential garage doors in the Los Angeles area. They offer maintenance programs for commercial garage doors in various materials, sizes and opening styles and sell/install doors from Amarr, Clopay, Wayne Dalton and Fishline. Commercial garage doors are available in various materials, sizes and opening styles.
Website: ampmdoorcompany.com
Service areas: Southern California
Address: 9723 Telfair Ave., Pacoima, CA 91331
Phone Number: (800) 286-3667
Hours of operation: 24/7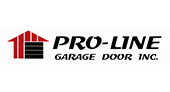 Pro-Line Garage Door Services provides service packages like tune-ups for $69.99, a full parts replacement for $449.99 and a noisy door repair for $129.99. Discounts are available for military, law enforcement, seniors, AAA members and new customers. 24-hour service is available. Sells and Installs LiftMaster and Genie garage door openers in Los Angeles.
Website: prolinegaragedoor.com
Service areas: Los Angeles, Orange County, San Gabriel County
Address: 612 Jim Dr., San Jose, CA 95133
Phone Number: (866) 785-7430
Hours of operation: 24/7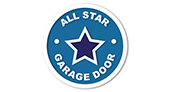 All Star Garage Door Inc offers handcrafted custom garage doors as well as traditional garage doors in steel, aluminum, glass and wood. They are members of the International Door Association and are an authorized dealer through Costco so members can find additional discounts. All Star sells products from Northwest Door, Amarr, LiftMaster and CHI Overhead Doors. Security cameras and high-tech remotes are also available for purchase.
Website: myallstargaragedoor.com
Service areas: Los Angeles County, Orange County, Ventura County and Central California
Address: 4550 Littlejohn St., Baldwin Park, CA 91706
Phone Number: (888) 485-3667
Hours of operation: M - F: 7am - 7pm
You're signed up
We'll start sending you the news you need delivered straight to you. We value your privacy. Unsubscribe easily.