Find the Best Garage Door Repair in Kansas City

Top 12 Kansas City Garage Door Repair Companies

Accredited Partner

HomeAdvisor
Read 21,588 Reviews

A free service connecting homeowners with home improvement specialists. Average home improvement job costs between $120 and $6,000. Includes damage protection guarantee up to $500,000. Online booking available.

Get a Quote

Call Now Toll Free

(866) 782-4077

Anytime Garage Doors
Read Author Review

Fully licensed and insured team offering same-day service. All repairs come with a satisfaction guarantee and lifetime warranty. Customers receive a free estimate of repairs and replacements.

Arrowhead Door Co.
Read Author Review

24/7 emergency garage door and installation services, with discounts available for military, seniors and first responders. Keeps a large inventory in stock.

Bousman Garage Doors
Read Author Review

Offers full-service garage door overhauls and simple maintenance tasks. The highly skilled and trained team specializes in panel replacement and door customization.

Eagle Door
Read Author Review

Service calls start at just $75 for garage door installation or repair for Kansas City businesses and homes. Choose from many different brands and options.

Overhead Door Company of Kansas City
Read Author Review

Get repair and installation service of garage doors and parts, including openers and batteries. Choose from a wide variety of garage door models and types, including the option to customize a design.

Precision Garage Door of Kansas City
Read Author Review

Authorized Raynor dealer that installs and repairs doors and openers in the Kansas City area. Same-day service at no extra charge. Excellent ratings and reviews, plus industry-leading service.

Raynor Garage Doors of Kansas City
Read Author Review

Displays Kansas City's largest selection of garage doors in its massive showroom. Accredited and recognized service and repair. National company with an excellent reputation.

Right Track Garage Door
Read Author Review

Specializes in new garage door installation and broken spring repair. Services include seasonal tuneups and safety inspections. All estimates come with a price-match guarantee.

Royal Door
Read Author Review

Maintenance is included with all garage door service, including garage door repair, replacement and installation. Locally owned and operated company.

State Line Door & Lift
Read Author Review

Specializes in garage door repairs, installations and services. Repairs broken springs, cables, rollers and pulleys.

Superior Door Service Inc
Read Author Review

Giant showroom with more than 1,000 garage doors and accessors, including all major brands and types. Same-day service is available. Customers receive a free estimate on service.

Weather and crime in KC make broken garage doors risky
If you have a broken garage door in Kansas City, it's essential to have it repaired immediately. Damaged garage doors create significant risks for homeowners by providing easy access for thieves and allowing severe weather to damage your vehicle.
Kansas City weather
Kansas City residents are at a high risk for weather-related damage to their garage doors. Each season brings its own risks, including frozen garage door tracks in the winter and swollen frames caused by humidity and rain in the spring.
Kansas averages 96 tornadoes per year, and Missouri experiences around 45 tornadoes annually. The high probability of tornadoes puts Kansas City homes at risk for severe weather damage. Spring and summer storms come with flying debris that can damage garage doors, and lightning can cause power surges that damage electronic openers.
Crime in Kansas City
A broken garage door in Kansas City can lead to more than an unsightly headache. Most garages connect directly to the home, making them preferred access points for burglars. If your door is falling apart or not used regularly, many burglars assume the mechanisms are broken or can be tampered with to gain access to your home.
Kansas City, Missouri, ranks as one of the top 10 most dangerous cities in the U.S. The annual crime rates are significantly higher than national averages, meaning Kansas City residents should be on alert for anything that puts their homes at risk. Breaking in through a garage door only requires two common tools: a hanger and a block of wood. That makes your garage one of the most vulnerable entrance points in your home. A working garage door in Kansas City provides additional security for your home at an affordable cost.
Find a contractor licensed in both Kansas and Missouri
Neither Kansas nor Missouri requires garage door repair contractors to be licensed, so customers should research companies to ensure they have a good reputation. When searching for businesses, some things to watch out for are:
Negative reviews
Lack of physical address
Lack of website
Multiple company names
Lack of accreditations or licenses
Compare quotes from several companies before hiring one. When reviewing the quote, see what the pricing structure is and when the company expects to complete the work. Also, make sure the company has liability insurance.
Common garage door costs in Kansas City
Kansas City garage door installation cost
According to the National Association of the Remodeling Industry, the total cost of purchasing and installing a garage door is around $2,300. The price varies depending on the company that performs the installation and the type and size of the door. Standard sizes and materials are more affordable, but they may not be as durable. Heavier doors made of steel or wood cost more money to install but are more likely to last through Kansas City's many weather changes.
Some garage door repair companies in Kansas City bundle the cost of installation in the overall garage door purchase price, but most do not. Out of the total $2,300 price, about $200 to $500 is the cost of installation itself. Having an opener installed typically costs an additional $100 to $400.
Kansas City garage door repair costs
The average cost for all garage door repairs is $223, or about $80 per hour, plus the price of parts. The total cost of your garage door repair depends on:
Companies typically charge more for emergency services or specialty products such as traditional one-panel garage doors or wood paneling. 
| Common Complaint | Possible Issue | Quoted Price |
| --- | --- | --- |
| Noisy garage door | Lubrication needed | $150 |
| Garage door is jammed | Broken track or springs | $300 |
| Remote stopped working | Remote needs to be replaced | $225 |
| Door leaks | Trim needs to be replaced | $100 |
Thank you, you have successfully subscribed to our newsletter!
Kansas City garage door repair company information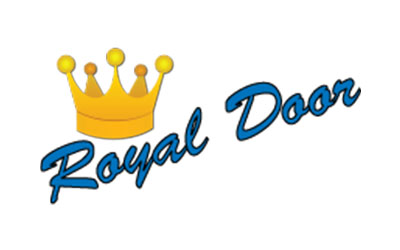 Royal Door is a locally owned and operated garage door maintenance and repair company in Kansas City. Its owner has years of industry experience and started the company after seeing a need in the community for trustworthy, affordable garage door services. 
URL: royaldoorkc.com
Address: 1508 NE Wall St., Lee's Summit, MO 64086
Phone number: (816) 875-6015
Hours of operation: M - Sat: 7am - 8 pm; Sun: 8am - 7pm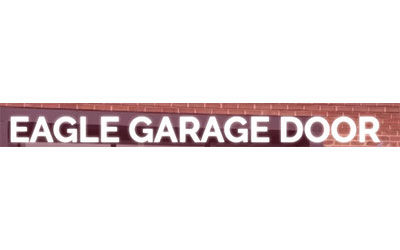 Eagle Garage Door has offered local residential and commercial garage door services to Kansas City residents since 1992. The company has received awards for its superior service, and many customers say Eagle Garage Door is affordable and reliable. The company offers free estimates and flat rates on many garage door services in Kansas City, including garage door installation.
URL: eagledoorkc.com
Address: 5018 Hadley St., Overland Park, KS 66203
Phone number: (913) 851-3667
Hours of operation: M - Sat: 8am - 4:30pm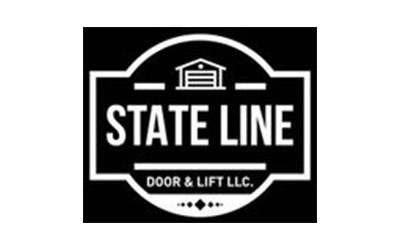 State Line Door & Lift serves customers all across Kansas and Missouri with small- to large-scale repair, maintenance and installation services. State Line Door is locally owned and operated.
URL: statelinedoorlift.com
Address: Serves residents in Kansas City
Phone number: (816) 616-8352
Hours of operation: M - F: 7am - 6pm; Sat: 7am - 12pm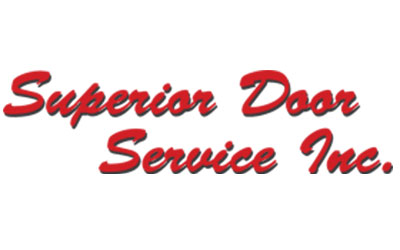 Since 1955, Superior Door has offered high-quality garage door services in Kansas City. The company has 12 employees and specializes in personal service that customers trust. All customers get free estimates and same-day service on their garage door services. Kansas City customers can visit Superior Door Services' showroom to view more than 1,150 garage doors, parts and accessories.
URL: superiordoorserviceinc.com
Address: 106 Greystone Ave., Kansas City, KS 66103
Phone number: (913) 381-1767
Hours of operation: M-F: 8am-5pm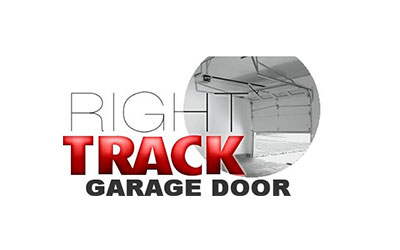 Right Track Garage Door has night and weekend appointments available, meaning the company installs, repairs and offers maintenance on garage doors in Kansas City whenever customers need it. Right Track guarantees a free, fair and honest estimate — plus a price-match guarantee — so customers know exactly what to expect. 
URL: righttrackdoor.com
Address: Serves Kansas City residents
Phone number: (816) 559-8901
Hours of operation: M - Sun: 6am - 8pm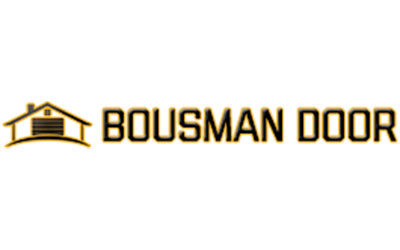 For more than 10 years, Bousman Door has provided Kansas City customers with the highest quality products at the lowest possible cost. Bousman offers full services ranging from garage door overhaul to simple tuneups. Bousman also installs doors bought from other companies. 
URL: bousmandoor.com
Address: 5627 E. 28th Terrace, Kansas City, MO 64128
Phone number: (816) 536-6841
Hours of operation: M - F: 8am - 6pm; Sat & Sun: 10am - 6pm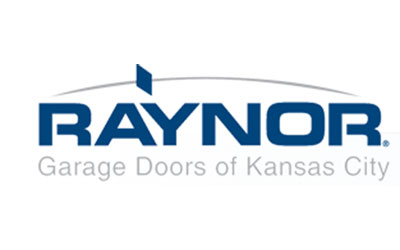 Since 1992, Raynor Garage Doors of Kansas City has offered garage door service, repair and installation for Kansas City homes. Its massive showroom beats out most of the competition in terms of variety and affordability. Raynor is a member of a variety of local and national associations, such as the Home Builders Association of Kansas City and the National Association of Home Builders.
URL: raynorkc.com
Address: 8235 McCoy St., Shawnee, KS 66227
Phone number: (913) 766-2366
Hours of operation: M - F: 7am - 5pm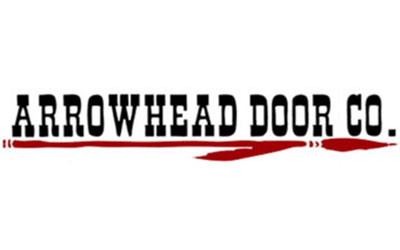 As a local, family-owned and -operated business, Arrowhead Door Co. specializes in friendly garage door services for Kansas City residents. Arrowhead Door Co. carries a wide selection of garage doors and a large inventory of parts to help provide quick service. Military members, seniors and police and fire department employees are eligible for a 5% discount on services.
URL: arrowheadkc.com
Address: 15503 E. 43rd Terrace S., Independence, MO 64055
Phone number: (816) 373-8228
Hours of operation: 24/7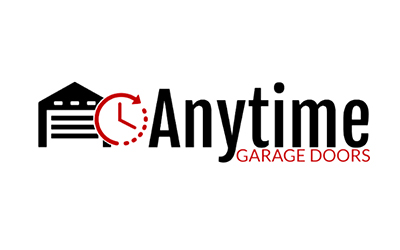 Anytime Garage Doors has 10 years of experience in Kansas City. Its team is fully licensed and insured, and the company's same-day service comes with a satisfaction guarantee and lifetime warranty on parts, doors and openers. Customers in Kansas City can get a free estimate on Anytime Garage Doors' services. 
URL: anytimegaragedoorrepair.com
Address: Serves Kansas City residents
Phone number: (816) 328-1057
Hours of operation: M - Sun: 8am - 6pm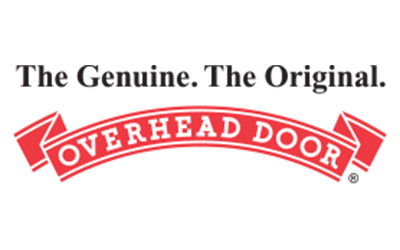 Overhead Door Company has more than 97 years of experience providing full-service support for everything related to your garage door. It partners with Red Ribbon distributors to offer high-quality products and services at a competitive price for all consumers. Its DoorView designer helps customers find their best option, and the company's experienced designers create custom doors if desired.
URL: https://www.overheaddoor.com/kansas-city
Address: 1901 E. 119th St., Olathe, KS 66061
Phone number: (816) 221-0072
Hours of operation: 24 hours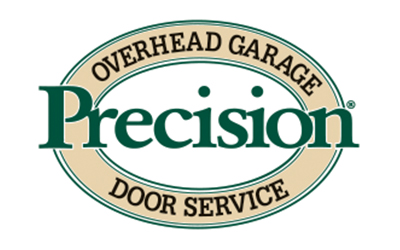 Precision Garage Door services all major garage door brands and offers 24/7 emergency repairs at no extra charge to customers. All technicians are professionally trained and perform industry-leading safety inspections during every service. Many customers in Kansas City say the company is affordable, and its limited lifetime warranty makes it stand out.
URL: https://precisiondoorkc.com/
Address: 5429 Blue Parkway, Kansas City, MO 64130
Phone number: (816) 533-6803
Hours of operation: M - F: 7am - 8pm
You're signed up
We'll start sending you the news you need delivered straight to you. We value your privacy. Unsubscribe easily.