First National Moving & Storage
We deliver to all 48 states and pick up from the following locations: Pennsylvania (East), Maryland, Ohio, Virginia, North Carolina, South Carolina, Georgia, Florida (except panhandle), West Virginia, Rhode Island, Connecticut, New York (Southeast), Delaware, New Jersey, Texas (Southeast), Massachusetts, Tennessee (Southeast), Indiana, Illinois, Michigan (South), and Louisiana.
First National Moving & Storage is the nation's best​-​known moving company. With our full service moving, packing, setup, and storage capabilities, you know that we'll be able to make your move as easy as possible​ for you, your family, or business​.​ You'll be able to customize the moving services that best fits your needs. ​Call now to talk to a moving expert​ today!
Consumer Reviews and Complaints

My pack up date was just yesterday July 23, 2017. My experience so far is EXACTLY the same scam they did to me. Thank God I TAPED ALL MY CALLS WITH THEIR REP JEFF! MY original contract was for 400 cf at (4.50) $3.50... The discount supposedly reflected in another column... LIE!! That morning the contract via email suddenly changed to 452 cf??? How did they come up with such an odd number. This change was also retroactively changed in emails dating back to May 26 when I originally obtained the first quote of $1600+. I called on the eve of pick up to confirm what the 70% amount was expected... I was told $742. AGAIN I TAPED this call! The Foreman made a call & said I would have to give them a charge for another $394 in order to start loading.
The Foreman of the crew of 2 requests I sign documents yet none of the pertinent info was filled in. He filled it in AFTER I signed... my bad! Both were nice guys & gained my trust quite easily. I had provided them with a very detailed & precise inventory list which is what Jeff calculated would be 400cf if not less! Without having all my items loaded on the truck the Foreman informs me that items have already reached to 452cf of space? Meanwhile the majority of my things were scattered outside the rear of the truck... ( I have pics) items still sitting next to the elevator on the 1st fl as well in the common hallway outside my condo unit! I looked inside the truck and it was only 1/3 full!!!
At this point I told I would need an extra 250cf in order to load both mattresses & box springs, the glass table top to my Dinette set etc... Basically they separated bases from tops, chairs from the table etc. I did my research before consulting with National Moving & storage by physically viewing a 16 ft Budget rental tel with the capacity of exactly 400 cf. It was clearly all the space I needed for what little I was moving. No appliances, no couch only 1 bedroom set of furniture, a 4 chair Dinette set. A matching coffee table & end table & another coffee table along with 16 med (3cf) boxes.
Both stood idle & asked me if they should continuing loading (thought the truck was full) and if so they would have to call the office (Sergio) to add on the extra 250cf & get my signature agreeing to before the would continue!!! I protested this is EXTORTION!!! The first 400-452 cf was only $1600+ but now with half that space added on nearly tripled!!!
I explained to them would not be financially able to pay the new HIGHER balance due until after the first of August as I am on Disability with ovarian cancer & 2 brain aneurysms. Hence one of the reasons I moving to the NY area, Columbian Presbyterian Hosp. At the conclusion of miraculously fitting all my inventory I was advised I would need to pay another $3001 upon delivery, this is in addition to the $1194 I already gave them!!! This is SOOO corrupt & shady. My possessions are being held for ransom! THIS IS PURE EXTORTION!

I received a quote from First National Moving and Storage, currently "National Moving and Storage" for a price quote on a move from Florida to Texas. I received a quote and went over an itemized list of items with Jeff. Three movers arrived to my place to pick up my things and halfway through the move I was told that I was going over the cubic square feet, the driver went outside and contacted his boss Sergio, who then quoted me double the original price. I was able to talk them down a few hundred but I was extremely disappointed with the increase because Jeff assured me that this problem wouldn't happened. So I paid 70% percent of the original price and was told that the remaining balance was due at delivery... They make you pay all in CASH by the way...
By March 7th I still haven't received my things... I called and spoke to Margaret, the executive director and expressed my dissatisfaction with the pickup and price increased and the few items that the drivers left but still charged me for, of course she was no help... Not only that but she informed me that they were holding me shipment because 70% of the new total wasn't paid at pick up, I told her the driver stated that I could pay the amount in full at delivery per my contract. She made me send $286 via wire transfer before they would even release my things to be delivered! I sent the amount and was informed that my delivery was out for delivery and would arrive between March 15-17th, I took off work and didn't hear a thing about my delivery by the 17th.
I called them and they informed me that they had mixed up my name with a customer in Houston, TX and that shipment would go out March 18th and arrive March 22nd... I called Margaret again and emailed her to express my dissatisfaction AGAIN and demanded some type of discount. I'm absolutely disappointed with this company and having been living in a nightmare. I would really like something to be done about it, so please if you can help me with you experience please contact me.

The worst mistake I have ever made was to hire First National Moving & Storage to move my family cross country. In a nutshell, the original quote for the move more than doubled AFTER they packed the truck. The movers on the pickup side were rude and asked for me to tip them when they were done. On the receiving side you have to pay cash or money order before they will even start to unload the truck. They won't take a check or credit card. We had so much damage and broken items that I filed a claim. They lost 8 plastic containers, 1 with irreplaceable Christmas ornaments that have no value to anyone but us. They opened boxes, stole content and resealed them. They broke chairs, chests, ruined a leather couch and trashed a lawn mower. With all the damage I filed a claim. It took me over 6 months to finally get a settlement and my claim for $4,000 was settled by them for $95. I am engaging an attorney. This company should not exist.

Used 1st National to move from Clearwater, FL to South Bend, IN. The crew that picked up furniture did a great job. However, the single driver who delivered the items was terrible. Dropped sofa at least 3 time and damaged. I was never able to get reimbursed for damage and finally gave up trying after finding their voice mail always full. I was unable to get a reply even though paperwork along with pictures were sent. Note: Damage was marked on delivery copy. I have very bad things to say about this company, but am over it. DO NOT USE THIS COMPANY!!!

My first experience with a mover and never again! My first contact in this company was with Angela, was good, friendly, polite, personable connection and that's why I used their company even though I had some cheaper quotes. Her main speech was to tell me, "Not to worry I will be in contact with you until you receive your items at your destination." Well, once she charged the deposit I contacted her on a few occasions before my pick up. I had no reply from her. I emailed their "customer care" specialist and no reply. We had everything packed except for 2 vacuum cleaners a commercial carpet cleaning machine. (Was told it's ok not to box) Also a dining table, 6 chairs, one coffee table and 2 ends table. The table chairs they were supposed to pack.
At pickup the driver recalculated everything and of course, I had more items than I said I would. When I asked how he came to the difference he says that all the boxes I have are large and none medium - I have pictures to show that I did have medium sizes boxes. And instead of just explaining that space on my floor may be a little different than in the truck, he tells me to "just be grateful" that he is giving me a "discount" and to make sure to tip his helpers. There was three guys. The delivery was to come within 30 days, it did not arrive until after approx 50 days and not one call from the company about the delay! And when I got the delivery finally on Oct 5 (pickup was on Aug 15th). I have a Winsor Vacuum that is missing and a base of a flat trolley. The handles got delivered but no base. We asked the driver and he said that's what there is with a "oh well" attitude.
Also the plastic tubs and some boxes are completely destroyed. I fear to unpack because items in there will be destroyed. I read their reviews too and also thought how weird it was that they only had the two extreme ratings - either 1 star or 5 star! I had a brief moment of doubt and I wish too had had followed my instincts :(. If they existed I would have given them a -5. I am also going to write to BBB on how unprofessional this company is.
How do I know I can trust these reviews about First National Moving & Storage?
884,041 reviews on ConsumerAffairs are verified.
We require contact information to ensure our reviewers are real.
We use intelligent software that helps us maintain the integrity of reviews.
Our moderators read all reviews to verify quality and helpfulness.
For more information about reviews on ConsumerAffairs.com please visit our FAQ.

I have read many complaints about this company and I wish I would have seen them before now. I hired this company on June 2 to move my belongings from Davenport, IA to Palmdale, CA. They came on the 23 of June. They doubled the price so they only picked up half of what should have gone (thank god). It should have been delivered on the 2 of July. It never was. I still don't have my belongings and they just want more money out of me. I have spoken to Mary, Grace, Maria, Tony, Chris, and Christina. My driver who picked up was Furu and 2 Russian men who spoke no English. Arthur was supposed to deliver but supposedly put it in storage.
Everyone at this company is a liar and scam artist! This company is a scam!! They are not registered with the Attorney general of Ohio, and their DOT license was revoked on JUNE 13th. I have been in touch with a company called MoveRescue. Please call them if you have problems with this company. Also if anyone would like to speak about this company you can find me on Facebook Rikki ** (Brewington). I urge EVERYONE to file a police report and call MoveRescue.

DO NOT HIRE THE FIRST NATIONAL MOVING & STORAGE COMPANY. I would like to contact Sheilin of San Clemente, CA who posted her experience on Sept. 17, 2016 with regards to the First National Moving & Storage Company. This company has made my moving experience a nightmare and I still currently do not have possession of my household goods since June 25, 2016.

If I could give this company zero stars, I would. I picked this company because of the free storage and promise of a hassle free move. It ended up being most troublesome move we have ever made. My industry requires me to move a lot. We have made four major moves. This was easily the worst. We packed 80 percent of our stuff ourselves and the final price came in $4000 over estimate.
The movers were late and the truck they brought was too small. We ended up leaving a number of things (that were on our itemized list) as a result. The movers asked twice for tips. We would have tipped them regardless; however, constantly asking for tips is rude and unprofessional. Let your work do the talking. On both ends of the move, we also ended up feeding the workers. At our destination, the moving crew actually asked us to send the drivers home because they were rude. A number of our things were broken. The movers left the hardwood floor on our new home scratched because they dragged furniture across the wood instead of carrying it. The movers (talking the drivers - not the crew) seemed to be in such a hurry to get out of there they ended up scratching the furniture with a knife they used to tear off the blankets used to keep items from breaking.
The sales rep who was so helpful at first quit responding to us when we asked questions. When we finally did reach her, she told me "I don't know what to tell you." In my experience, when customers have legitimate complaints, reputable companies will bend over backwards to get things as right as soon as they can. There has been zero follow up from this company (I'm talking about when we ask for a response). They appear to dodge responsibility and don't investigate anything. The work, from the beginning, has all been on us. They should at least keep us updated on the progress of the investigation. We are currently in the process of filing the claim. Given how things have gone, I have little to no faith things will be resolved.

Here is my Story- We contracted with First National Moving and Storage. I was quoted just under $8000. A few days before our move date We had to change the date because my father was on his death bed. Spoke to dispatch who said, "Yes no problem we could move to Tues 8/9". The day before our move I talked to Tony who was very pleasant - we walked through my entire house added every single item not on the list increased the amount of boxes by 40 which was More than ample. That brought our total with everything to about $9200. Tony then said they would be there either tues or wed. I informed him that was NOT an option that we were closing on the house at 9 am wed morning.
First National okayed a tues move. After sitting on hold for 15 minutes tony assured me they would be there on tues 8/9 from 12-3 and that another crew of three men would be there after 3 to get the rest. Well here is how things went down - on 8/9 three guys showed up with a 28 foot truck at 4pm. The three men tried desperately to get another crew to show up to no avail no one came. They had to go drop off our stuff at some warehouse and come back for another load. This kept my husband at our home from 4pm till 7 am the next morning. My father who my husband was extremely close with passed away at 6 am on 8/10 - and my husband was not able to be there to say goodbye. That is something that he will have to live with for the rest of his life.
When we were given the final quote ($16,000) we were in shock so I called First National and talked with Maria who did not care about the increase in my bill and would not discount it one dollar. I told her I wanted to talk with the owners. She said that was not an option. I told her I was not paying one dime until I talked with the owners. She assured me that she would get in touch with the owners and get back to me- I never heard back from her so I left her three messages as well as two messages for Tony. Nobody returned my call.
Finally after calling several times I reached Maria on 9/12- Who informed me that because we did not pay our second installment that we were now charged an additional $3000. Maria never did return any of my calls so how was I supposed to pay the bill. After the third time of calling her, her voicemail was now full. I have never felt so ripped off in all my life. We have read dozens of complaints online detailing the same treatment. When these people's items were finally delivered they were broken, urinated on, and boxes missing. Can you help us!

I'm reading exactly what is happening to me. I'm horrified they have my stuff, have doubled the price, saying cubic feet. Mark ** sales, Mary dispatch, Grace customer service manager...all a joke. Their address is a post office. Over 20 phone calls emails even instant chat...will not respond. They were to be here the 13th now, no word. Every police agency says it's civil...it's fraud, extortion, breach. These people are no better than terrorists. Spoke with the federal transportation to file a complaint and they said yes unfortunately they will change their DOT number and name and keep scamming people.
I would like to get contact with all of you that have this same issue with these people and file a lawsuit against the company as well each person individually. They are co-conspirators in these illegal practices. Their phones were shut down today and now they just ring, no answer. DO NOT do business with this scamming slimy, fraudulent company.

I hired this company to move us from Illinois to Florida. First time ever across state line move. This is where you depend on these people who do this for a living to guide you in the right direction. First of all don't believe their quote if they give it to you over the phone. You have to have someone come out and look to see how much you're moving. Secondly you're entrusting these people with your things. Your whole life is in a truck. When they delivered my furniture to my new home in Florida every single piece of furniture I owned was damaged. Scratched broken or dirty. EVERY SINGLE ONE. No exaggeration.
Even though I am a family of five we had clothes, toys, furniture, household items. The one thing that for sure went missing were boxes of very expensive wine and liquor. Let's not forget that I mentioned your life personal items are on this truck. Right. My lingerie is out there floating around somewhere! My kids' birth certificates and social security cards were packed in a box from my office. Those are gone too. Many tools from our garage, yup gone too! This company lured us in with a very low quote then moving day when I absolutely had to be out of my house they come in and say "Oh I think this is going to be way more than what we initially quoted you!" Well guess how much more mine was? $6000 more! Just absolutely disgusting how this company operates.
Forget about their customer service people or their dispatch - you won't get anyone to help you there. That company is using bogus addresses as found out by the Better Business Bureau in Ohio. Do yourself a favor. Save yourself the heartache and the headaches. DON'T HIRE First National Moving and Storage. They are a bunch of thieves and liars. In addition all of my furniture was a year or two old with no damage prior to them picking up.

DO NOT BOOK THIS MOVING COMPANY! If you already did, like me, these things may help someone out there. Watch The dates put on your contract closely. First National does not deliver the furniture. They will find a private carrier for the job. The moving crew expects a large tip for not charging for the Big Bulky items? When The doors close and the truck pulls away, you are trapped. I began calling the main office about two weeks later for delivery. Their mailboxes were full, no one answered the phones. Even the nice salesman did not reply to my calls for help. Do not give up if you are getting no response. Document your phone calls. Twice someone answered. They told me they did not have a date set for my delivery.
MAKE A COMPLAINT WITH THE BETTER BUSINESS BUREAU or contact your attorney if the first doesn't work. After four weeks of waiting, our furniture was delivered yesterday. For this we were charged $10,964.00. Not deliver your furniture, the job is farmed out to other private people and companies carrier to deliver your furniture.

First off even negative stars wouldn't do this company justice. Please read and research fully (do not be fooled by their fake reviews). I scheduled a move with this horrid company, they changed the arrival date 3 times to end up arriving on a Sunday July 10. They made me sign a "worst case" estimate for 800 cu. ft. which my original estimate was for 589.
There were 4 men and one of me, prior to arriving the rep Jason advised that I had to purchase bed covers or buy them from the company so I bought allergy protective covers totaling over $250.00 for my king beds. The movers folded my beds in half, taped them, and blanket covered them then stole my bed covers. (One of my king beds was brand new. I had bought it less than 15 days prior to the move and was a memory foam cool touch. Super expensive bed.) The other one was still a fairly expensive bed as well but to have them fold my mattresses I was mortified (I have moved a lot being a former military spouse and NEVER have I had my mattresses folded in half ever).
Then I had advised them that my roommate's belongings did not go with (so THEY set them aside so they wouldn't take them with). They ended up loading his belongings as well even though they, themselves set them aside to NOT load. The one man was writing things down, corralling me around the house (I guess to be distracted). When they were finally finished they demanded I sign their "revised paperwork" and pay in cash to which it was a SUNDAY and I don't carry cash. (Something is fishy there. Hmm...) The paperwork stated (amazingly) that it was at the "worst case scenario" 800 cu. ft. When I asked them to prove it they made me walk out to the truck which wasn't even loaded floor to ceiling (and I wasn't even able to see if the truck was empty when they arrived) along with the fact that there was tall things at the very end so who knows how much space was actually back there.
Then upon reviewing the inventory the man marked that I had "two Plant stands". I do not even own a plant. Why would I have a PLANT STAND??? When I asked what that was he said he didn't know (How do you write it down and not know what it is?) then he tried another "excuse" that there were more pieces than I originally told them. (My response was) "It isn't my fault you broke my couch into over 10 pieces and tore all of my furniture and such apart so that isn't even legitimate answer sir." When his excuses didn't work he then said pay him or I would never see my belongings again and became very rude. I was in a rush as I had to pick up my daughter so I gave them what cash I could pull out of the ATM and signed their bogus paperwork and placed "I do not agree with the extra charges next to my signature" (to which my copies mysteriously don't show that... Or anything that he wrote down either. Imagine that).
I called on 07/10 and spoke to a woman. I cannot recall her name. She advised she would look into and call me back later that day or the next day at latest. That call never came. Then on 7/12 a man claiming to be Luis called from "quality assurance" from a ** number and said he wanted to know how my moving experience went. I called him back on 7/13 advising him how they mishandled my items, took my roommate's items that they were not supposed to and stole my mattress covers, along with listing illegitimate items on my inventory. He said he would also "look into it and call me back by tomorrow at the latest which would've been 7/14." Again that phone call miraculously never came. I called numerous other times trying to contact someone to which it seemed like my number had been blocked or something.
So on 7/22 after trying without success to contact this company I filed a claim with the BBB, trying to get these bogus overages and such discussed with someone. The company has yet to respond to the BBB (today is 08/23). And I have yet to receive my belongings. I have successfully spoken to someone one week which was the week of 8/2. On Tuesday 8/2 they called asking if I can accept my belongings. I said yes but I was disputing the overage charges (which more than doubled my original estimate) due to the above mentioned things and was willing to pay the "original" estimated amount and not a penny more. The man said ok and that my belongings should arrive by the end of the week. 8/5 the "driver" who obviously needs some English courses because I speak some Spanish and could barely understand the man... claimed he would be there the next day or "next week".
I assume he means Sunday, so I said ok and he mentions I owed $2k more than what I agreed to pay and must be in cash. I advised what I told the man on 8/2 that I would pay the original amount and nothing more in CASH. He said ok. Saturday.. 8/6 when the company "claimed to be delivering my belongings" the "driver" calls at 9 am asking if he can deliver at around 2 pm. I said that is fine. He then demanded I pay CASH for the TOTAL amount ($2K over my original estimate). Again I said no and that I already told them that several times. At this point the "driver" begins yelling and screaming profanities and all kinds of things trying to bully me into paying him cash (my daughter sitting clear across the living room could hear him yelling over the phone).
I told this man I refused to argue with him and be bullied by him so he needed to stop yelling. He continues to yell and be very rude and unprofessional so at this point I hung up on him. On 8/6 then at 11:01 am Alex ** from FNM called me and said they would take $375.00 off and the remaining balance would be due in cash. I advised I didn't agree with this since they took my roommate's belongings as well and that they didn't properly pack my items nor could they prove the cubic footage they were claiming. He became very rude and I advised I wanted his name and to speak with his supervisor. He advised they couldn't be transferred to after a very rude conversation and that the person would call me back. I asked for a name. He refused.
At 11:35 a "Maria **" contacted me advising the same thing that Alex did about the amount. I again advised I wouldn't be paying the amount they wanted because they refused to provide proof of the cubic sq. footage, took my roommate's belongings and refused to respond to my contacting them. She called me back at 12:23 advising the owners said 375 was all they could deduct and that was it. I asked her why they had set to deliver my belongings if they would refuse to deliver when I had been upfront with them about what I was willing to pay. She said she asked the owners this and then avoided answering what they said.
When I began asking her why they wouldn't contact me, that they took my roommate's belongings, refused to respond, folded our mattresses in half and taped them shut when my memory foam mattress was not even 60 days old, etc... she said she'd call me back again. But that if I didn't come up with the 2400.00 that they would refuse to deliver my items, charge me additional 300/mo and a redelivery fee because I was disputing the 3 additional charges. When I asked why they agreed to deliver for the original amount over the phone earlier in the week she claimed she asked the owners about that then quickly changed the subject. I told her I felt like they were harassing me, bullying me, and trying to illegally make me pay more than what the law would permit and I didn't appreciate any part of this entire experience.
She again called me back stating she had spoken with the owners and that my lawyer could contact them so they could be routed to their legal team and then she hung up on me. After this then I emailed and filed complaints with the DOT and the Attorney General. Both of which show several reports on this company for the same situation, and, I have not at this point received my belongings nor have I received further communications with them. I had to spend the money that I had saved to pay them on school clothes and such for my daughter since they are holding them hostage (she can't go to school in tank tops and shorts and we only each have 6 pairs of clothes and one pair of shoes now). So now I am left without any clothes, and without my household items, out $1150.00, no beds, dishes, or anything else (but what I am most upset about is her baby pictures which I can never get back).
It's very disheartening as I work very hard for my money, am a single mother that doesn't receive child support or any other assistance, and worst of all my daughter is heartbroken. I just want to prevent this from happening to any other hardworking people who are moving since moving is already difficult enough without these crooks trying to break the law and bully you into paying more or holding your belongings hostage. And by the way to all of you out there the LAW states that an estimate on Cubic foot is BINDING and cannot exceed the original estimate. And Estimate on Weight CANNOT exceed 10% above the original estimated amount. Another bit of information is now the company is red flagged on the BBB, they have several reports on DOT and Attorney general. Their addresses are a POST OFFICE (look it up on google live view) and they are all kinds of frauds (I am sure I probably left some things out of here).
This entire experience makes me want to never move anything with anyone ever again. I am so exhausted, stressed, and annoyed from all of this and ready to just move on with my life (since I have already had all of my belongings stolen from this company I refuse to have them hold my life and stress levels hostage for any longer). Please for your own good Run, Run so far away from this company. Do yourself that favor... I would rather have given my entire belongings to charity and started over. At least then I know it would've went to a good cause, I wouldn't have "paid someone to steal my belongings" and I would've had an extra $1150 to buy some household items.

DO NOT USE THIS COMPANY!!! It was near impossible to get anyone at this company to call me back when I had a complaint. But before they had my written agreement to get my business and they called 3 times a day. My bill ended about being over double my estimated estimate, their salesman assured me we could pay with credit card but we found out that was not allowed when our stuff was already hauled into the truck. The movers came a day early and about 10 days after they originally told us they'd get to our destination.
We sat around for 10 DAYS without any furniture or anything!!! And to get someone on the phone once again IMPOSSIBLE. Now we are missing in boxes. No one knows what they're doing over there. They want me to fill out a recovery form and want an itemized list and receipts for all the items in the box. I lived in my house for over 40 yrs.. Do you have receipts that go back that far? I'm really so aggravated with this company, it's hard for me to write all this without wanting to pull out my hair. My advise DO NOT EVER USE THIS COMPANY, that's all I have to say.

Our actual cost is now more than double the original estimate. The movers showed up with a 26ft truck for a 5000 sf house. After our stuff was packed, we have been given 3 delivery dates. All of which have been missed. We have now made 14 phone calls and sent three emails. None of which have been returned/answered. We were promised a status update and delivery date confirmation first thing Monday morning. It is now 8:26 PM, and we have not heard anything. This is the worst business that I have ever encountered. If negative stars were an option, I would give it to them.

June 17th-19th: We look for movers and find First National Moving and Storage. I've never moved before. I've never dealt with movers before. My mind is kind of busy with just getting to Joint Base Lewis McChord on time. It's my first real duty station with the United States Army. I'm stoked. I'm nervous. I'm preoccupied mentally. I never looked much deeper than skin deep at reviews. Usually very high overall ratings. Never checked individual ones. Should have done that - hindsight and all that.
June 19th: We get a great deal with First National - only about $3400. How this price was come to was with our sales rep. We will call her Lauren... because that's her name. We tell Lauren that our move to Fort Gordon from Flower Mound, Texas weighed about 4200 lbs. We knew this, because this is what the movers hired by the military said it was. Since then, we've only purchased a washer/dryer set and actually gotten rid of a lot of stuff, including a ton of clothes and old computer equipment. Based on that, Lauren says 4200 lbs. generally comes out to about 500 cubic feet. First National charges by cubic feet and not weight. We say to overcompensate and somehow come to 534 cubic feet or so in the initial estimate based on the weight and then telling Lauren all that we have over the phone. She assures us the $3400 may go up a bit upon the stuff being measured upon pickup but that it won't be too drastic of a price increase.
Settled. We have our movers. Now we just wait for them to show up June 22nd. Lauren also tells us the earliest possible delivery date based on the distance is June 30th. I sign for my new place that day and have to report to JBLM for in-processing. I'd rather just stay in a nice hotel an extra night and have them come July 1st. She says that's fine. July 1st it is. No one ever came out to survey our belongings to get an actual estimate of space and price. Again, hindsight is 20/20.
June 22nd, around 1400 Movers arrive (much later than expected). Two guys with thick accents (I think they were Russian) neither of us can understand very well show up in a tiny 24 or so foot truck wearing cargo shorts and band t-shirts and what not. Shayrah is alarmed. When she moved our stuff from Flower Mound to Fort Gordon (I was already at Fort Gordon because I was coming from Basic Training at Fort Benning, Georgia), four men in matching uniforms showed up in a semi. I don't think too much of it. I don't care honestly. They're here. They're going to get our stuff. It may take a while longer since there's only two of them. Don't care. Whatever. Just get it done with so we can begin the 3000 mile drive to Washington that was supposed to take us over two weeks that we now have to condense into one.
June 22nd, 1500: Movers tell us our stuff is way over the initial estimate of 534 cubic feet. Okay. Like 600 or so? 650? Nope. 935 cubic feet. Our new price is $5931. So now it's nearly double our initial estimate. And based on the guy's math he pulled out of nowhere, our stuff may weigh around 6500 lbs. I don't know about you, but I'll trust the movers hired by the United States military, who are required to properly document the weight, over some guy doing math on his iPhone any day.
June 22nd, 1530: Stuff is already getting boxed and packed into the truck. It's late. I'm tired. Shayrah is stressed out. I don't want to stress Kylie out. This is a huge mess. I call Lauren to see what can be done. Nothing. She can't help me. Fine. I'll pay the ridiculous amount. I don't have to worry about it until July 1st anyway. By that time, I'll have the money to pay for it thanks to the allowance the Army pays soldiers for DITY moves. Also, I've already paid around $2100 to First National at this point as part of the usual down payments movers do. An initial $900 with my card and then another $1242 with a money order, so I have nearly $3800 I still owe when (if) they show up. Movers confirm July 1st delivery date. While on the phone with Lauren, she also confirmed this. Great. All set. Just with some minor, $2500 setbacks.
June 22nd, around 1800: Movers leave. I'm outside getting our car packed up for the long drive ahead of us. Go back inside to turn off the lights and what not. See packing trash all over the place: box parts, Tape. Empty tape rolls. I see some of our stuff just left there. We call the movers and have to pack all of this stuff into our already crammed car and chase them down about 20 minutes away to give them the stuff they left behind. Also, apparently First National doesn't take liquids, which no one told us about. We had to just throw away hundreds of dollars worth of cooking supplies, cleaning supplies, and other liquids. Our previous movers took liquids, so this came as a huge shock, especially for the financial hit we would have to take just to get our new house in order.
June 30th, around 1300: DITY allowance hasn't come through like it was supposed to. We are freaking out. If we don't have it, we can't pay for our stuff. I go to JAG lawyers to see what can be done to maybe negotiate a better price I can afford at the moment or something. I'm desperate. Any help will do. JAG calls First National and basically confirms the delivery date of July 1st and that they would have the necessary paperwork I need (weight tickets) to turn into the Army as part of a DITY.
June 30th, 1600: I'm scared that I've just been taken advantage of by First National. I start looking deeper at reviews and online complaints. I look into the Department of Transportation's Federal Motor Carrier Safety Administration. They have a site called "Protect Your Move." I read through material about predatory movers and their shady business practices. I start to see similarities with my story - never physically coming to the residence for an estimate of size, demanding cash (First National requires cash or a money order upon pickup and delivery), unmarked trucks, packing stuff on the truck and then saying it's going to cost more in order to hijack your belongings, inventories that are inaccurate or don't disclose the contents of boxes, etc.
June 30th, 1828: I email Lauren. Tell her my concerns. Tell her I'm starting to distrust First National. Tell her we don't have the money yet to pay. Tell her all that. Now I wait. July 1st, around 0100: Check my bank account and the allowance and my paycheck go through. Just barely enough to pay the movers. Go back to sleep. No need to worry. Soon it will all be over. Sleep well.
July 1st, 0813: Lauren responds. Says my inventory was inaccurate because I didn't tell her all the stuff we had. Yes, I did. Even if I hadn't, she did the weight to cubic feet calculations that I figured were common for moving companies to do. So don't blame me for that. Our inventory initially had 30 or so items. Upon pickup, it was over 100. It might be partly because the initial inventory had each of our three beds listed at one item each and upon pickup listed each part of the beds as separate, so three turns into about a dozen. That's just one reason.
Another might be because we told her to bring a bunch of boxes (I believe Shayrah's exact words to her were "Bring a ** of boxes" and yes that is meant to be one word, which she only listed about ten variously sized boxes being in the initial inventory. I also get told by Lauren that all of a sudden they "don't guarantee delivery dates." That the contract states 5-30 business days. That "maybe if you pick up the phone and speak nice to someone in dispatch and not act like a nut they will tell you what is going on as far as when delivery most likely will be."
July 2nd-4th: I send literally the exact same email three times, one every day asking where my stuff is and when it will arrive. I ask for the weight tickets and express my concerns previously mentioned. July 4th: Finally get a response from someone at First National telling me I'm basically out of luck and to just deal with it but that my stuff will be here within the week. Nope. July 30th: After weeks of sending progressively annoyed emails and calling non-stop for about a week, I finally get someone at First National to pick up their phone. Someone in sales (this guy's name is also Daniel). Whatever. It's a real person. Tells me to call back on Monday.
August 1st: I call Daniel's direct number that he gave me. He says customer service will call me back within an hour or so. Nope. August 2nd: I call customer service. No one answers the first fifty times or so. Finally someone answers. They transfer me to dispatch. No one answers. I call customer service again and tell them what I've been going through for over a month now.
By the way, I've been living in a house with no furniture except some stuff I got borrowed from the Army's furnishings office. Right now I'm typing this on a couch I don't own that usually is supposed to be for military barracks. Every night we sleep on a bed that isn't ours and use a microwave and night stand and table that aren't ours. Our house is empty except for those few things we were lucky to get. I can't imagine what civilians going through my situation (and I know there are some out there based on the online reviews) have to deal with. I tell this guy in customer service what's been happening with my stuff not showing up. No one helping me. No one returning calls or emails. He tells me dispatch will call me back within an hour. Someone finally does. I think the only reason this happened was because I threatened legal recourse if no one called me back.
Now in comes Mary. From what I understand, Mary is the head of the dispatch department. Mary tells me that she's sorry for the inconvenience and that my stuff will be there sometime Sunday through Tuesday (August 7th-9th). I press her and ask her to give me her word that this will be the promised delivery date. She promises me that it will be. Nope.
August 8th: The movers are supposed to call the day before they arrive, so today is supposed to be the last day the movers can call if they're supposed to show up by the 9th. Shayrah and I call countless times over to First National at every number we have of theirs, at every department listed. We keep getting told that Mary will get back to us by the end of the day. That did not happen. Shayrah instead gets ahold of Lisa, who tells us Mary has already left for the day (how convenient) but that we should call her (Lisa) tomorrow morning and that she would make sure we got a hold of Mary. Mind you, before Shayrah got to Lisa, she was told by another First National employee that our goods were in Washington state. Lisa told us that our stuff is in California.
August 9th, 0736: We call Lisa. She directs us to Mary's phone, which goes to voicemail. We call Mary's number and the various First National numbers. Same old stuff that we've been dealing with for weeks now of calling everyone and only getting voicemail and then finally getting someone who either transfers us to a voicemail or promises someone will call back who never does.
August 9th, 1352: Finally get Mary on the phone. She tells us she's sorry for the inconvenience and that the movers should be there any day now. I demand to know why they haven't contacted me, since our contract states that if there are any unforeseen delays, they would contact me as to why (I can't believe it's taken me this long to ask this question). She doesn't have an answer. She tells me she's been trying to call the moving driver, but their phone is going straight to voicemail (again, how convenient). She gives me the guy's number.
August 9th, 1612: Driver picks up after a few tries that went straight to voicemail. Again, some guy with a thick accent I can barely understand over the phone (Orendin is his name, I think) tells me he's got my stuff but that he's all the way in Tennessee (my belongings are quantum apparently, because they can be in three places at once), tells me he will be there sometime between August 16th to the 18th, which is well past the August 12th deadline of 30 business days. I don't know if he's actually got my stuff. I don't know if my stuff is safe or all in one piece. From what I've seen from the reviews of First National, it would not be unusual for my belongings to be broken, missing and/or stolen, or even urinated on and then for them to claim immunity because of some document I may have already signed that protects them in any of those cases.
August 10th: We have found more and more evidence to suggest First National isn't even a real company. Their Cincinnati address, which is listed as their main address on their website, is a PO Box. Their supposed A+ Better Business Bureau rating links to some address in Alpharetta, Georgia. When you find one of the two BBB pages with their Ohio address, one has a C+ rating, the other an F rating. Both of these pages say there is an alert on First National, they're not accredited with BBB, and have several complaints lodged against them, while the A+ page has no complaints, zero alerts, and is accredited. We found some page on a credit report website that says First National Moving and Storage is a fictitious name for some Olympus A&S LLC based out of Florida and that First National was only incorporated in February of this year, while their website says they've been around for 15 years.
August 11th, around 1200: I got a hold of sales, because they're the only people who ever pick up at First National. It was someone by the name of Lauren. Whether or not this is the same Lauren who called me a nut in an email, I don't know, but it did sound like her. She directs me to Grace, the general manager, who is not there right now (how convenient), but says she will give me a callback some time today. Meanwhile, we've found more reviews and video testimony of people experiencing these same issues.
August 11th, around 1500: It is confirmed that the Lauren picking up at sales, because no other department is answering like usual, is the one who called me a "nut." While I'm still trying to get ahold of Grace, I call Lauren out on it and demand to know where my stuff is. She yells at me, saying I was the one being disrespectful, because I essentially called her a liar and a thief in the email sent on June 30th. After a few seconds of raised voices, she just hangs up the phone. Calls after this to the sales department go directly to voicemail. It should be noted that August 12th is not the actual deadline. It seems today was. I was inaccurate in my estimation of 30 business days. Now I'm going to the police and filing a report for theft.
August 12th, 1100: Apparently there's a tracking service on their website, but when I put in our job number, it says we don't exist. Before heading to the police to file a report for theft, I attempted to call customer service at First National one last time. Maria, who is someone we've been told is in some sort of management position, is the one who answered the phone. Maria said she'd look into it before putting us on hold and then sending us to Mary from dispatch. Mary then put us on hold to contact her dispatcher. We were told by Mary our stuff will be here Tuesday or Wednesday of next week (August 16th and 17th) and that we will be compensated somehow for the delivery being outside the contract. I told them that if I don't have a guaranteed delivery date and guaranteed compensation in an email or some other certified fashion by 1700 EST, we will go to the police.

I decided to move with First National Moving & Storage because they gave me discount after price matching with competitor but it was the biggest mistake. Very poor customer service from the sales (since consumer affairs don't want me to include personal info) and customer service personnel (Ms M.S). Sales guy (Mr. M) didn't change the price per cubic feet on the paper after committing on phone but told me he put a note in my contract. First National hires individual moving (contractors) to move customer goods as the drivers were not from First National company. I had to pay almost $1250 more for extra 120 cubic feet.
The movers (those who came to pick my household goods) were nice people but I don't think they have a set way of measuring exact space. Instead it seemed like they were guessing used space. I didn't bring all the stuffs that was quoted on my contract. The link to get the quotes were disabled when I tried to log in to check my quotes (Make sure you make a copy of your quotes if you decide to move with them). My overall experience with First National Moving and Storage was very rough. It was horrible actually. As we all know moving is not easy but First National made it worst for me. Don't fall for any false promises, put everything on paper before you sign any contract.

I am writing this review to help others avoid the stress of using this company. We booked a move from Columbus, Ohio to Naples, Florida for August 2. We were quoted a price of $9000 after giving an accurate inventory of our belongings. We were told our items would be loaded onto a semi and delivered in a week. The day of the pick up, a small box truck was sent and the packers informed us there was no semi available and they would have to make two trips. We were scheduled to fly out the next morning and had to change flights so the packers could return to finish the next day.
After loading the second box truck we were then told the original estimate was off by $9000. We had to pay an additional $7000 up front. After a week of not receiving a single update, I contacted my customer service representative Tony. I left several voice mails and emails. When I finally reached him I was told we needed to wire transfer another $8000 for delivery. Having no choice since all of our belongings are being held hostage, we sent the additional funds. We are now $18000 into this move and still have no idea of when our belongings will arrive. Nobody will answer the phone or return or calls or emails. We are now seeking legal action against this company.

My experience with this despicable company has caused me to create a website so that I may express my frustration and hopefully prevent others from having same troubles. They lie about or at the very least misrepresent the "insurance". The first moving company subcontracted by First National took two entire days to load what only one year ago took a company four hours to not only load but pack as well. This first company said that they would just switch out trailers with the delivering movers. This turned out to be false. My stuff was placed in storage until they could find another subcontractor coming through my area. Then my property was once again loaded onto a trailer.
I imagine most of the missing boxes and broken... destroyed property occurred during this process. I also picked up a few belongings of someone else along the way. In case you are wondering, the company does not care that I am missing a number of boxes, or that almost every single piece of furniture has at least some noticeable damage if not completely destroyed, nor do they care about returning the missing property that somehow found its way into my delivery. To add insult to injury, the initial estimate was nearly tripled, and that still doesn't touch the cost of the damaged property. Their process for making claims is ridiculous. The so-called insurance that they misrepresent and is a joke.

The company called me to follow up and informed me that the movers would arrive the next day. As said, the movers did arrive the next day and they were very quick with moving my furniture inside. I did not ask them to set up anything, as it was late in the evening.
The following day after my furniture arrive did I realized that they forgot to delivery an area rug. I had saw them take it out of the truck but through all the chaos, it must have gotten put back into the truck. So almost all of my items arrived and there was only one broken bowl but I am relieved that everything else arrived in good shape. Therefore, I am increasing my rating of thus company.
Original Review
I had read some decent reviews about First National Moving and Storage so I signed a contract with them to move my items to Ames, Iowa. The estimate cost was slightly over $2000 for slightly less than 1,600 miles and they gave me 500 sq. ft. of spacing. The company was very good with checking in prior to the pick-up date. They called and made sure the inventory list was right and the operator was friendly. The packing crew during pick up was fast and efficient since I had majority of my items packed in boxes and I had already disassembled whatever furniture I could. Someone had conducted a follow-up post pick-up to make sure everything went OK.
Contrary to the nice pick-up experience, the waiting period for my items to arrive is a complete 180 degree. My delivery date was scheduled to be Aug 4, 2016. An employee called on Aug 2 to inform that my delivery will be delayed and arrive on Aug 6. I called their main office on Aug 5 to confirm delivery date but no one answered after I waited on the phone for 30mins. Needless to say, today is Aug 7. I have been calling their main office and just keep waiting on the phone. Sent emails via their website. Have no response. Overall, I would not recommend this company for a long distance move.

I used the services of First National Moving and Storage to move my stuff from columbus, OH to Minneapolis, MN. I called their toll free number and spoke to their sale person David **, who promised a pickup of 14-Jul-2016 and a delivery date of 17-Jul-2016. He did mention that even in worst case, date of delivery could be in range of 2-5 days of pickup. However when the contract was sent over email for signature, it stated the delivery times to be in range of 3-16 business days. I wrote back to David and received the following response from him on this subject:
"We have to advise all clients of the Department of transportation regulated window based on the mileage of your transportation. This is the legal limit allowed by law. As promised due to us being in peak season our delivery turnaround times are much faster due to us maximizing profits during the busy months. Your anticipated window is 3- 5 days for delivery." Based on the written assurance, I agreed to send my household goods with them.
When there was no sign of delivery on 17th, I called David but had to leave a voice. On getting no return call, contacted their Dispatch department. The response was shocking. My stuff was in the warehouse, and dispatch had no dates when it will get delivered or even loaded on a truck. They were targeting the delivery based on 16 business days limit and did not have any clue on delivery window David had promised. The lady in dispatch was blunt in saying that dispatch cannot go by any "lies" David has conveyed. Was told that there were no senior authorities I could speak to escalate.
On insisting to speak to her manager, was transferred to Grace. The response was even more blunt. She repeated that Dispatch would go only by the agreement and did not care of any verbal or written commitments given by David - as if these were two separate organizations. Though you are a paying customer, you get treated as junk once they have the cash and your belongings. Followed up with David again and got responses from him but no concrete information on delivery till date i.e. 21-Jul.
This is a sort of fraud where you get induced into a contract by commitments by sales that the other arm of same company conveniently disowns. If the company had conveyed delivery window correctly in advance, I could have looked for another moving company, or could have prepared myself by carrying necessary items with me. Secondly, this company does not offer sufficient and transparent way to redress complaints. An email from any company's agent is as much of a commitment as is a signed contract.

I don't usually take the time to review companies, but I feel that I had to write something about this company. I don't want anybody to get taken by these people. Customer service was ok, only because they were trying to get my account. They give you a low estimate of the number of cubic feet that you have and the day of the move they make sure that they increase by more than a 1000 cubic feet, which at $3.30/cft, you can only imagine. Just so you know, their representative and I went through every single piece of furniture and every box that I had in that house.
When my stuffed arrived in my new location, VA to South Florida, most of my furniture was damaged, a couple of boxes are missing and they left me somebody else's box and rugs, which when I told them they didn't even care. Their only answer is for you to take pictures of the damaged items and to file a claim which will take 90 days or more. Please do not use this company, they are AWFUL. Also make sure that the truck that is getting your belongings is the one that will deliver them. It may cost more, but your things will not be moved more than two times, especially when you are not there to watch them. I had to learn this the hard way. Do your research, which I did. Mind you, they had the seal of approval from customer report. Big mistake!!!

If you are looking for movers or considering this company I urge you not to. Look elsewhere because by the time you realize how shady this company is it will be too late. Initially when quoted and setting up for my move everyone was very responsive and helpful. They worked the price down to fit more within my budget and were able to pick up my things on the day I requested and deliver the next day. They didn't pick up my things the day requested but instead the day before. It was an unprofessional bunch that came to pick up my things. They added $1500 to my price, left a huge mess, and they stayed at my home until midnight.
After they left is when I knew this company was a scam. They were impossible to get ahold of and they wouldn't work with me on prices. In my initial quote they lowered the price down to just a little over my budget and in the end they came out to be much higher than any other moving company quoted me. I was robbed by this company. My things did not arrive for another three weeks. And it was hell to get anyone to answer me or help me. I was taken advantage of by this company and I have filed claim after claim with them.
Overall I would suggest that you do not go with First National Moving and Storage. They will be nice and helpful in the beginning, they will offer you price negotiations and promise you pick up and delivery dates. It will not be until after they take your things and have them held hostage on their truck that it becomes a nightmare. They will drain your bank account, be difficult to communicate with, and treat you with complete disrespect.
UPDATED ON 08/19/2016: I would like to add that in addition to my move price being increased by $1300 the movers were also late in delivering my final goods. Once I received all of my things they broke items already in my house. So none of your things are safe, whether on the moving truck or already in your home. I also am missing about 5 different items: a box full of clothes; legs to a table, making the table useless; tv stand legs to my tv - also making my tv unable to be used; fan. The company has been notified of these missing items and don't seem to be doing anything to help me find them. I would just say do not go with this company. USE A DIFFERENT MOVING COMPANY. I have never had such a poor experience before.

DON'T USE THIS COMPANY!! THEY WILL DO YOU WRONG!! We were duped by positive reviews and the shady salesman that set up our move through this company. We were charged more than double our estimate and weren't told until after our belongings were on the truck. We had to be out of our house and on the road to our new house the next day so we didn't have the option to refuse payment and have our items unloaded. Before our items arrived, I tried for days to contact them by phone and email - not one call or email was responded to. I was finally able to talk to Grace through chat. She informed me that I would be able to request reimbursement of the fees over estimate on their claim form.
After our items arrived (many of which were damaged or broken beyond repair), I received a claim form. There is no section on the form(s) to request reimbursement for fees; the three forms only allow you to request reimbursement for damaged goods. I spent TWO DAYS calling and emailing in hopes of getting clarification/assistance with their claim forms. NOT ONE CALL OR EMAIL WAS RESPONDED TO!
The next day, I filed a complaint with the BBB and posted a negative review on My Moving Reviews. Interestingly enough, within minutes of posting the negative review, I received an email from them stating that they would like to help me and that all I needed to do was send an email explaining what I was requesting reimbursement for. I emailed my request for reimbursement of fees over estimate and described the damaged and ruined items. They replied by stating that my email had been forwarded to the claims department, that it had been expedited and that they would keep me updated. Two weeks passed and I received no updates. Through the BBB, I was informed that the company was awaiting a claim form to process my claim (the same claim form that doesn't allow the customer to request reimbursement for fees over estimate).
If for some reason you are unfortunate enough to do business with this company, please make sure you read their claim forms before you let them touch your belongings! They require you to submit original purchase receipts, the weight and 3 repair estimates for each item! They also require that all 3 forms are notarized and the forms clearly state that any missing documentation/form/receipt etc will result in a denial of your claim. THIS COMPANY IS IMMORAL AND UNETHICAL!!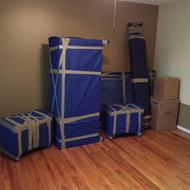 It was a very smooth relocation! I saw a few bad reviews, but I have nothing bad to say about this company. It was very professional, fast, easy. Communication was good, packing superlative. Both crews, pick up and delivery very polite, experienced. Thank you guys. I'm happy that I made the right choice!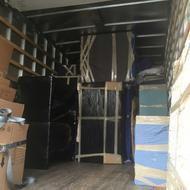 It was my third move, so I knew how difficult it could be. I'm so thankful for my friend Josh who suggested me First National Moving and Storage. He told me that I should just hire them and relax, they would do everything else. So, I called them and when their customer support Phyllis answered my call I understood that I was in good hands. She was so polite, answered all my questions in detail explaining every step of my move. She even told me that I can always reach her by phone in case I have any worries. When the big move day came she called me in the morning saying that the crew would be soon, and that they were coming a bit earlier, so she wanted to know if it was ok for me.
The guys who arrived were very polite. They treated my belongings with great respect and packed everything carefully. Of course nothing was damaged, broken or lost, though I was ready for this because during my two previous moves I had such problems. My delivery was on time and all my items were in perfect condition! I asked the guys to put them where I wanted them to be, and they even helped me with the garbage. I also liked that they were always smiling and joking, but don't get me wrong - they were real professionals with good experience. So, if you are looking for a stress-free move you should definitely hire First National Moving and Storage! Otherwise, be ready for everything! Thank you for my perfect move!

Worst company ever!!! Update 7/21: we received a call on monday evening from "grace" (general manager) saying that we were getting our stuff on wednesday the 20th. We start calling at 8:30 to confirm delivery time but no one answered the phone. We stayed all day at the house waiting game because dispatch wouldn't answer our calls and let us know (they screen the calls and they know who's calling) so "grace" again call at 3:00 pm saying that we might receive our stuff yesterday. We never DID. We received our stuff today 7/21. The driver called me at 9:40 am.
Update 7/18: After being on hold for 45 mins and no answer. Received a call saying that the dispatcher is not at his office until tomorrow so we have to wait until tomorrow for an update on our stuff!!! The only thing they know is that is not on the way yet! Worst company ever!! Customer service is terrible, dispatch is awful, maria ** never return phone calls, my salesperson luis is missing in action and we don't know when we are getting our stuff since tuesday 12th! This company is a bait and switch kind. My salesperson was very responsive until the movers pick up our stuff and we paid half. My estimate was for $2638 and we end up paying $5000! The movers count even our hair and put it in the bill of lading.
We moved from florida to north carolina two months ago with more things and we paid $3600 and delivery was next day!!! The mover told me that because of the season it was more money! Now nobody can tell us where is our stuff and when we are going to get it. They said delivery was going to be in 2 or 3 days and today is the 4th day and we only know that our stuff is with the stuff of five other families on a semi truck. First National Moving and Storage stop playing! This company is a scam! And I'M calling monday morning the better business bureau to let them know the kind of business you are!! I guess the employees and their families are the ones giving you guys 5 stars!!

The moving company told me an arrival time and then changed it twice which push the move out a day. They arrived and did a nice job of packing and loading the items, but when the items arrived in Wisconsin it was disaster. We had broken items, missing lots of boxes, I have someone else's boxes of items, broken tv, missing doll house, collectables missing, a ring missing, and to top it off all of the clothes and my children's birth certificate had "urine". I had boxes that had been set in the rain or something or stuff was completely destroyed. How is that for a 4000 dollar move. We are broke and devised. I a single mom with three young girls who can afford to replace this stuff. The company said file a claim and wait for a response... nothing and I'm adding the trucker's plate that thought it was funny to just drop all of the breaking stuff in my living room while my three children sat a cried at the sight of our stuff.

Before my move date First National called me to update my inventory, I went through it and we didn't change anything. But at the last day we took another set of mattresses and a bed set. My previous estimate was 715 and it went up to 800 kilos. Also, summertime rates were increasing and higher than my service move. But the movers were fast, professional and delivered the stuff on time. They weren't very accurate, but very careful with my stuff. First National is a very professional company and I would recommend them to other people.

I moved from D.C. to California and hired First National Moving & Storage for my move because of the low rate. I got a couple of estimates first from other transport companies, then their salesperson called me and he had a better price. Since the estimate was done over the phone, I walked through the house and he gave me a quote. They told me everything ahead. Everything went smoothly and nothing was broken.
First National Moving & Storage Company Profile
Company Name:

First National Moving & Storage

Address:

22 Endicott St

City:

Cincinnati

State/Province:

OH

Postal Code:

45218

Country:

United States

Fax:

513-672-2985

Website:

http://firstnationalmoving.com/