Consumer Complaints and Reviews

We had Brinks 12 years of which the last 5 were paid as agreed year to year with no contracts. We decided not to renew this year because we feel it isn't worth it and within one month our alarm is useless! It has been bought and paid for years now! All they had to do is not monitor it anymore and yet they made it so the door won't chime and the code won't set! Do not use Brinks as they do business in a very unfair way!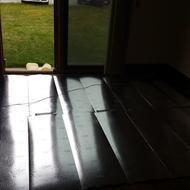 When Brinks hooked up my system, they wired the wires so Brinks would have to come out and rewire. Brinks installed the wiring under carpet so in order for me to get new flooring Brinks has to come out and put wiring elsewhere with a charge of 86 dollars every half hour. I called customer service was on hold for 45 mins each time. I called 3 times. The supervisor and customer service rep tells me anytime I do any home renovations I have to call Brinks to have wires rerouted. My other option was to have the flooring guy to reroute it. I know people with Brinks security systems who has done renovations on their homes and Brinks did not have to come out. So Brinks is coming out Dec 23. It's Dec 9 2015. So basically every time I renovate in my home I have to call Brinks to come rewire with a charge of 86 every half hour. Go figure.

Brinks Outdoor security light bulb - Purchased 4 of these bulbs for my motion sensor lights at Walmart. Been about a month and 2 bulbs have burnt out and one in a package of 2 with no damage to package has threads mashed and will not screw into the socket. The last one that works is in one of my lights. Is this normal for your one year weather resistant bulbs??

I have an immediate issue with my home security system that is beeping and stating I have trouble with my smoke alarm. When I called to ask assistance the individual on the phone was helpful but unable to fix the problem. They forwarded me to Scheduling, who said it will be 6 days to have a technician come out and they can only come between the hours of 8-5 p.m. I work all day and these hours do not work. They said they are sorry and I am out of luck. Unbelievable. I hope my house does not burn down.

On 9-1-15 I received 3 alerts that someone was using my card to purchase merchandise in Ohio. I live in the Washington DC area and had my card. I immediately called to report the activity and my card was cancelled and a new one sent. I was told that in order to have my money placed back in my account while a investigation was pending, I needed to send a letter of dispute within 10 days... I faxed, mailed and emailed the letter the next day. According to their terms, while my case is being investigated, they would temporarily credit my account... I even did all the work for them... I am a private detective. I called the store where the fraud was done and got all the info and put it in the letter. It is now 9-9-15 I have heard nothing other than "we received your letter".
How do I know I can trust these reviews about Brinks Security?
695,474 reviews on ConsumerAffairs are verified.
We require contact information to ensure our reviewers are real.
We use intelligent software that helps us maintain the integrity of reviews.
Our moderators read all reviews to verify quality and helpfulness.
For more information about reviews on ConsumerAffairs.com please visit our FAQ.

My company is with Brinks compu serve. The biggest problem is they pawn you off to the next person, and there is not one person that knows what the next person is doing. They are holding my money because they claim they don't know what to do with it. So it's laying in their safe, there is no one in the company to speak to. So I am at a dead end. And they have my money.

I opened the Push Button Alarm Panel and on the computer board I ripped the round black color cover with 2 yellow wires attached to it. Reattached the push button panel and now I don't have to listen to that dang Beep Beep Beep after midnight anymore.

I have bought 3 Brinks motion detector lights from Walmart this winter and not a one of them works properly. Either they will not come on, not go off, go off immediately or not stay on for the selected time. I am disgusted with them and am going to take them down and demand my money back from Walmart.

Brinks Home Security was awesome. I used to have one of their standard phone line home security system but what was so great about them was the customer service. I moved houses a few years ago. I took the system with me but didn't install it at the new residence right away. After a couple years when I wanted to, the industry had really changed up. Lots of new technology. So I decided on an upgrade but I knew I would now have to ask ADT to do that (Brinks now operates under the ADT name). This was definitely something I was never going to do! My friends had told me exactly just how horrible their support was. And what's home security without good support?
So I did a lot of digging around on forum and review sites and one company that got mentioned a lot for great features and customer support was Frontpoint. Went to their site ** and had a look. So basically I found out they do wireless GE Security equipment with plug and play installation, cellular alarm reporting (so that you don't need a phone line to report alarms to the authorities) and other neat stuff like live video viewing of your home from your smartphone through an app. They also had a 30 day trial with a full refund guarantee. So definitely worth trying out! You can call them here: 866-363-2035.

I bought a home with a Brinks system. I am not paying for the service. Shortly after moving in, the alarm started going off. At first hitting cancel solved that. It got worse and worse. Last night, it was going off all night... I'm talking a piercingly loud alarm all over the house, not just some random beeping. Hitting cancel just wasn't working anymore. We called Brinks after a long night of the alarm going off, and after attempting to troubleshoot... and not being able to solve the problem, I requested they send someone to fix it. They refused. They said, since I am not a customer, they will not come out and fix the issue. They insisted I search the house for some transformer. I searched and searched to no avail. I again requested they send someone out. They refused. They said I had to find the transformer. I could not find it. Please do NOT give Brinks your business. Any reputable company would have done the right thing. I will not be held hostage by a company. I will not be blackmailed into being a customer by anyone.

I signed a contract with Brinks/Broadview Security and paid an additional $854.78 for additional components to the system already in the home, fulfilled the monitoring contract and on the specified date called to cancel. The salesmen led me to believe that the equipment was mine. He said, "When your contract is over, you can just call and have the monitoring service cancelled." After the technician left, I realized that my system did not have power so I called customer service in which they told me they own the equipment and had a right to turn the entire system off that rendered the system useless to me at that point, but that if I wanted to pay another local security company to come out and turn it back on, that I could. I was enraged and felt that they were trying to strong arm me as a consumer against a large company. I feel like I have been ripped off.

I have had a Brinks alarm system in my home for four years. The original contract that I signed was for three years. I recently called and cancelled their service to find another company that was less expensive. I fulfilled our contract plus an extra year. Yesterday, the alarm system had the words "not ready" and it was totally locked. I made two calls to customer service and they told me to make sure the doors are closed and try it again. If that did not work, I need to send one of their technicians out to my house at my expense.
Today, I got a letter from ADT offering free reconnection and two months of free basic service. When we signed the contract, we were told that after three years of paid service, the alarm system is ours. The service they provided was great, but the monthly service charge amount was too expensive. I feel like they disabled my alarm system. Now I have a lot of motion detectors and keypads that are useless. I at least expected to be able to use it as a standalone service (door chime and instant alarm without contacting the police). I feel like I have been lied to and ripped off. The system is useless now.

Brinks Tower No Longer Picks Up a Signal: The ADT repairman told me that after the past 3 months of nobody being able to find out why the trouble light is coming on and why the alarm goes off randomly all the time, the new equipment we paid for no longer works and does not connect with a tower supplied by AT&T. But it is possible it works in other neighborhoods in Houston, really. The tech said he had worked for Brinks and now that he is an ADT employee, he hates how Brinks is treating everyone. He thought a solution could be found, it was costing a large amount of people money, lack of security and a bad name for ADT. He said he hated going out everyday and seeing how the company was treating their customers.
He told me I should be able to break my contract because essentially, it is worth nothing. He stated it would be wise to change over to Protection One or we could buy a $200 booster and drill a hole in the wall and drop wires down through the ceiling to reach to our modem and it might work or it might not work. This is not what the salesperson sold us when we bought the system. So far now, we basically have no protection and are still paying a monthly monitoring fee. Why is there no class action lawsuit coming out of all these complaints? Talk about talking out of both sides of your mouth. Shame on Brinks for cheating their customers by ensuring a false sense of security.

They told me I will own the system but someone from Brinks called me and ask me to key in a code that would disconnect me from their monitoring system. What it did was to disarm my system all together. Now, none of my 4 key fobs do not work, my alarm does not work and my garage door opener does not work. The system will beep each day at the same time until I disconnect the battery. They know what they were doing, I completed my agreement with them and now they have left me with nothing! I am really angry and about to turn them in to the Better Business!

I hope this gets to Brinks trucks that pick up money! I was coming out of Eastgate Wal-Mart. I was parked in handycap spot. I usually come out the doors and people stop but not the truck #042078. At 12:30 pm Tuesday 1-25-12, I had to be going 25 plus mph would have run over me had I walked on out as usual. It scared me he was going so fast. He stopped at the other door and I got in my car drove drown to other door and wrote the info of his truck.

I can't believe how many stupid people there are out there, who don't read their contract. If you read all the complaints on this site, almost everyone of them says they "thought they owned their equipment", and that they "didn't know about the automatic renewal". It is true that some of the alarm sales people did not tell the whole story when signing up a customer.
After all, how many alarms do you think they would sell if they told the customer that the customer: 1. Did not own their alarm equipment. 2. Would not be able to continue to use if if they cancelled the service. 3. Would not be able to switch to another alarm company? Regardless of all that, however, the fact remains that so many people think that the "little or no money down, and high monthly payment" deal is the way to go. Do the math, people! Yes, the old Brinks company didn't do any of us any favors, and did a lot to damage what a lot of us have been working for decades to make better, but that does not excuse you from reading and understanding your contract!
I have been in the Alarm business 20 years, and follow a simple formula: The customer will pay for the actual cost of equipment and installation labor, pay a low monthly fee, with a one year contract, and they own their alarm equipment. People, there is no free lunch out there. You will always pay more by going for the low-up-front, high monthly-rate, long term contract alarm and it is very likely you will not be happy with the service you get!

After my initial contract with Brinks Security, I elected to not renew my contract, as I found the system to be ineffective and expensive. The system failed to go off, when a prowler was tampering with my window (One of my pets woke me and I called the police). I triggered the alarm manually, but this did nothing to either dissuade the prowler, or to wake my neighbors. When my initial contract expired, I informed a Brinks representative of my decision to not renew. I clearly told him that I no longer wanted service from Brinks. Brinks called some time after this, with a claim for an unpaid bill.
It seems that my contract had been automatically renewed without my consent. I talked with the representative, and we determined that I had not had service for the year, had not renewed the contract, and that the bill was in error. Since that time, I periodically get calls from collection agencies on their behalf. I have filed complaints with the Better Business Bureau, and the Federal Trade Commission. It seems that I am joining the hundreds of thousands of other former Brinks/Broadview customers, with the same type of complaint. Billing has continued and is still unclear.

I just bought a new home on May 2010 which already had a Brinks system installed. Never had a security system before so didn't worry about it much but did like the beep every time the door or windows were open as we have 5 children. We never contacted anyone about the system being connected but it was apparently still working. After a few months the door chime quit working and the keypad would not work so I assume maybe the previous owners cancelled contract had ran out.
We have a swimming pool in our back yard and a small drainage pond in the front yard. My 2 year old has gotten in the habit of sneaking out of the house to go play outside so my wife decided we should get the alarm system reactivated so she would have the door chimes back and since we have everything installed it wouldn't hurt to have a home alarm system to protect our new home.
We called and they told us that they are now ADT and they scheduled a time to send someone out to do the paperwork. During her visit she informed us that the old Brinks keypad would not be compatible with the ADT system and we would have to pay $50 to replace it so we paid her with a check. We then scheduled a time to have a technician come out and put in the new keypad. Well, during his visit he informed us that the main box in the closet would also need to be changed for another $150 plus labor. We decided to just cancel everything on the spot because we were not comfortable with the way they seemed to be operating. They just came off as sleazy, sneaky and underhanded. It took some arguing on the phone but we finally got our $50 back.
I get the impression that this is my system as they said it was not compatible and they didn't want it when the previous owner cancelled. However the system does not seem to work stand-alone. If it's not compatible then why was it working when we moved in and why did they suddenly turn it off and lock it up without any phone call or visit? Evidently they can still use this box but were trying to scam us out of more money. There has to be a way to use this system without monitoring. All the doors and windows are already set up and we even have the motion detector and fire alarm.
Seems to me this company is very deceitful and dishonest.

I recently purchased a home that has a Brinks security system installed. Every single night after I go to bed, the control panel alarm goes off at 12:23 a.m.! I have to physically get out of bed and press the "cancel" button on the control panel to get the alarm to stop. Furthermore, the "trouble" light is constantly illuminated.
I called Brinks customer care department and spoke with Gloria. I explained to Gloria that I am the new property owner and the problem I am having with the security system. Gloria asked me for the "secret code word" associated with the account for the security system that's in my home. When I told her I did not know the "secret code word" and the previous homeowner only left the numeric "user codes", Gloria told me that she would not be able to help me. I clarified her response by asking her if that meant I would have to live with the control panel alarm going off every night at 12:23 a.m., and she responded, "Yes."
I told Gloria that this is crazy, having to wake up every single night at 12:23 a.m. to turn the control panel alarm off, and Gloria repeated that without the "secret code word," nothing can be done. Even after explaining to Gloria that the security system that is attached to the home conveyed with the property when the sale of the property went through, and I am now the new owner, Gloria still said there is nothing that can be done without the previous owner's "secret code word". I went on to ask Gloria what the "trouble" light meant. She said that since the previous homeowner cancelled their telephone service, Brinks can not make a connection to the security system, thus the "trouble" light will come on. When I asked Gloria if I could use the security system locally (not connect to Brinks), she said that a technician would have to come out to check the system and then determine that. However, I would have to pay for the technician to come out.
What a farce! This company's customer service is horrible and they will do anything and everything to rip you off and take your money!

I've been a customer of Brink's for over 7 years, and now they've merged with ADT. I've had their newest Global Satellite Module system, which was working fine until about 2 months ago. Now, the control panel beeps at 3:00AM, waking us up and at various times during the day indicating C1/C-P communication problems with the tower. I've been instructed to hit cancel twice which stops the beeping, but apparently, we have no service although we are still getting billed for it!

I have seen similar complaints before about Brinks' misleading contractual practices. My 3 year contract with them ended this month (Dec 2010), and when I called to cancel the monitoring service, they are telling me that if I do that, the system in my home will not work any more. I used to have a different alarm system (I believe it was ADT) before that worked just fine, before installing Brinks.
I don't understand why Brinks is making customers pay every month, if they don't like to have monitoring service, and just use the system after 3 years as a basic alarm. What a rip-off! Will the concerned authorities take action against this company? It's totally unfair for Brinks to continue to charge me even after the contractual term to use the system. The company should pay for the previous system that was in my place, and also install it prior to the start of the contract. No consumer should ever sign up with Brinks/Broadview/ADT again, and this company's business license for home security should be canceled. These are a bunch of thieves, stealing money from people in a polished manner.

I have been a customer of Brinks Home Security for over 2 years. I recently moved to a new home and called Brinks to cancel service at my last residence. I was asked for my key phrase or code word when I called and I gave the correct code word. Then once I stated that I needed to cancel, Trey asked me for my "other" code word-- I had no idea what he was asking because I do not recall a second code word.
I told him that I do not remember and was sorry. He then went on to tell me that it was impossible to cancel my service without it. I would have to look through my files and call back when I found it and I was not able to cancel any other way. I offered to answer any other security questions and asked to speak to a supervisor; he refused to transfer me and said I would be told the same thing.
I asked again and he put me on hold for 12 minutes. Erica, a supervisor, finally came on the phone and said I could fax in a cancellation letter if I did not remember my code. Erica never apologized for Trey's remarks and inaccurate information.

I have disconnected Brinks Alarm Services after 7 years of being their customer in spite of the original 3-year contract . The reason of disconnection was due to their horrible customer service. But they totally disabled the paned by putting a secret lock code and refused to give me a code to unlock. They are trying to make this very difficult for their customers to leave their service by locking their panel. This means that I have to pay extra hundreds dollars to buy another panel to go for another alarm company.
I believe this is a very unethical way of doing business. The very reason that they are trying to keep their customers by making difficulties to leave their service is actually scaring customers away as far as possible. Is there anything that Consumers Affairs do about having Brinks company to release the code to unlock my panel? Thank you.

Getting away from Brinks/Broadview/ADT is like trying to get away from the mob. I was misled when I signed up with Brinks several years ago. I fulfilled the monitoring contract and was under the impression that once that expired that I would be under a month to month contract and could discontinue any time.
I suppose that is technically true, but what was unknown to me, in the fine print there is an "automatic renewal" which, even though I am month to month, I am still obligated for another year.
So even if I discontinue service, they say I am still on the hook for the rest of the year, or 10 more months at this point. Additionally, they told me I would own the equipment, but when they come to disconnect the monitoring, they will also disconnect the alarm sound, so don't be like me and assume that just because you own the equipment that the alarm will still sound once you discontinue the monitoring part.
I will never do business with ADT in the future. I will not pay the remaining 10 months and so I guess my credit will take a hit or else I'll see them in court. I don't know if the security system kept crooks out of my house, but by dealing with ADT, I feel like I have been robbed nonetheless.

I signed a contract with a Brinks representative on April 24, 2006. I paid $249 down and $30.00 a month for 4-1/2 years. I called to cancel my alarm on July 22, 2010 with them due to me fulfilling my obligation with my contract. When I called to cancel, Broadview Associate transferred to Customer Loyalty where I was offered many different offers to stay with the company. I called back a day later and cancelled my alarm/monitoring service. The woman I spoke to was very nice and stated my last monitoring would be on July 26 because that would be the last day of the billing cycle.
On July 26 around 8 pm, I received a phone call from Broadview/Brinks with a man asking me to punch in a code to my alarm system to discontinue monitoring. I punched in the code ** and the call disconnected after a long beep on my key pad. Later that night, I tried to set the alarm so I could use the door chimes, etc. My key pad did not work! I opened the doors and nothing was working. I spoke to my husband who is currently station in Afghanistan and he was outranged and demanded me to call back and ask why our system in our home no longer works.
I called Broadview/Brinks at 10:00 am on July 27, 2010; spoke to Reggie and explained the problem with the alarm not working. Mr. Reggie informed me when you cancel your monitoring, your whole system will be deactivated (not functional) and you cannot use it at all unless you pay to have the system changed to a local system (you have to purchase the system from Brinks/Broadview for $500 and whatever parts you might need in order to change it so it only works in your home) or sign up again for monitoring.
I was transferred to Customer Loyalty again; I spoke to a Shquilta who was none helpful and rude. I then asked to speak to a supervisor and spoke to Peter. I explained to Peter I disagree with the alarm in my home not working due to it not being monitored anymore by his company. I felt that I purchased this alarm equipment due to paying $1560 over the last 4 years and the equipment should still be working even if was not being monitored by his company. Mr. Peter informed me, I own nothing. The equipment in my home belongs to Broadview/Brinks. If I want the equipment to work in my home as a local alarm then, I need to purchase the equipment and pay insulation to convert the operating box over to local system. The cost of purchasing the alarm from Brinks/Broadview will be $500.00 and whatever else I might need (like installation).
I was never at anytime informed until now that Brinks still own the equipment in my home. I was under the notion that by fulfilling my obligation, I would own the equipment due to the amount of money I paid out. I asked Mr. Peter if his company would be so kindly to come out and remove their equipment that they still own and make sure to fill the holes in my walls due to their equipment being uninstalled. Mr. Peter informed me there would also be a charge for them to come out and remove their equipment, however, they will not be responsible for filling in any holes or damages left to my home.
I asked Mr. Peter if I decide to go with another alarm company. Mr. Peter made sure I was aware that this alarm system would not work with any other alarm system. I asked Mr. Peter what we shall do with their equipment when the other company comes to install their equipment. I refuse to be responsible for your equipment I no longer want. Mr. Peter informed me that I will not be asked for the equipment back and the new company can remove and throw it out.
I then went through this whole situation again with Mr. Peter explaining where I did not understand their company's rules. Mr. Peter tried to inform me on the contract I and my husband signed, it stated in big bold black letters that Brinks own all equipment. All I know is that in the contract that I have in my hand does not state that Brinks will own all equipment after fulfilling my obligation and the system will be none workable after monitoring is discontinued with the company. My contract says I will pay $29.99 a months for 4 years and deducted out of my checking account. Mr. Peter suggested when he has a contract, he fulfills his obligation. I told Mr. Peter to pull out my account because I more than fulfilled my obligation with the contract I signed. Mr. Peter then reoffered to activate my alarm with them updating my equipment by paying an additional fee and signing another three contracts.
Is Mr. Peter for real? I'd rather open up all my windows, put a sign in my front yard for all the thieves and thugs to see, so they can come in, and take everything I own before giving this company more of my business or money. I have had two other alarm companies at previous duty stations and after fulfilling my contract with them, the equipment was ours and continues to work without sending out a monitoring signal to their company. I highly recommend Broadview/Brinks policies should be reviewed and clarified for future customers. I personally feel stolen from and I believe Brinks/Broadview is still trying to ** more money out of me. This is unacceptable and needs to be made right! I want the equipment in my home to work regardless if sending out a monitoring signal.

I signed a 3-year contract with Brinks, now known as Broadview, and soon to be ADT. I'm now in the third year of the contract, but I was not able to make the full yearly payment. Broadview disconnected the service after the first six months. I've been out of service for about 4 months now. When I asked them to reactivate the service, they told me to pay the full amount, including the 4 months that the service was disconnected. They kept repeating that I am "under contract." I'm no legal expert, but I think the law protects consumers from unfair contractual terms.
Why should I pay for service that I never received? And what's with that automatic one-year renewal? When a contract ends, it ends! I've read so many complaints on this site about this company and their billing practice. I wonder if any lawyer will take a look at the contract and make it a class action lawsuit against this company. I know I won't benefit much from it, but I'm willing to help and provide any information I have.

I signed up with Brinks, the first issue was not told it was a three year contract, I informed the rep. I wanted it to be debited from my account monthly, not knowing that it wasn't; six months later, I get a bill for $210, I called to ask why, I was informed that the payment has not been debited from my account. Due to a lost of income in the household, could not afford to pay it, the service was disconnected, so I assumed I only owed what the back payment; wrong.
Then I was informed there is a three year contract and I needed to pay what I owed up to that day; now if they send me to collections for the amount I owe; why does it go up every month until the contract ends, that is so unfair. If you send me to collections for what I owe, why do they add the monthly charge every month still? Brinks is not willing to assist you in any way. I was willing to pay the back payment of $210.00 but now it is over $500.00. I have called several times to take care of the bill, but it continues to go up.

I have a rental property and last September, the tenant allegedly got robbed. He then asked if I could contract with Brinks for a security system. He stated they would offer a good deal. So I agreed unknowingly since they rushed me to sign the contract, I did not realize it was a three-year contract. The tenant only had a one year lease, which I didn't plan to renew. The system was installed in October 2009. The tenant then moved out two months later leaving a mess and a security system to pay.
I called Brinks and told them of the problem and they instructed me to disable the system but that I should continue to make monthly payments until I got a new tenant in. It is now May and a new tenant is moving in the end of the month. However, they do not wish to pay for a security system. I called Brinks and they refused to let me out of this contract. It is incredible that in these hard times that this company is unwilling to work with the consumer. There must be a way to fight this and I wish someone could come up with some helpful advise.

I have been with Brink's since 2001 for my house and business security. I knew I had signed 3 years contract with Brinks but I was never told the contract gets renewed at end of the each term. So people, "please read the contract line by line". On Friday, 03/26/2010, my Brink's system was dead, so we called the customer Loyalty ( what a funny name) to notify them our system is out and for them to send a tech for repair. I was told I have to pay for tech and equipment repair. They have me in a contract and Monitoring agreement.
If the system is dead, how would they monitor my house? Loyalty rep told me it is my issue and they want their fees. And the bottom line is, they don't care about their customers, (loyalty dept) told me that. My advise, stay away from Brink's and read line by line. The installer and sales people do not tell you about the fine lines. Be careful to fall in the trap I am in now. I have given them 8 months in advance to cancel my service, let's see what will happen then. Stay away from Brink's.

I got Brinks (now Broadview) Home Security when I moved into my home over 3 years ago. After reviewing their rates (I pay about $38 a month), I found their service is overpriced and decided to switch. When I tried to cancel, they promptly told me that my 3-year contract was up Oct. 31, 2009 and was automatically renewed for another year. Since the date I wanted to cancel was in January, this means cancellation would be $30 for each month left or $270 (9 months). Even though this was in small print in the lengthy contract and not revealed to me at the time, I still think that if the original contract was fulfilled, they should terminate without such a large penalty. Where is their "customer care"? All they are accomplishing with this is bad mouth to mouth advertising because I will never use them again after this episode is over. Even though the economy has affected my income severely, Brinks could care less. I am stuck with paying their high rates even after fulfilling the original 3-year contract.

Erin RaubAlarm & Security Systems Contributing Editor
Erin Raub is a freelance writer, content marketer and blogger. She writes about home security and family safety, as well as digital marketing and business. Erin is also an experienced travel writer, and knows having a trustworthy security system can make any time away from home even more enjoyable. More about Erin→

Brinks is a Virginia-based security company that specializes in transporting and protecting diamonds, jewelry, large amounts of cash and other valuables. It was founded in 1859, when valuables were transported by stagecoaches.
Specializes in logistics: Users can expect security throughout the entire process of transporting and receiving cash or valuables.
Offers technological solutions: Brinks continually updates its technology so that it can provide the latest security solutions for businesses that deal with large amounts of cash or valuables.
Wide range of services available: Brinks provides everything from armored transport to cash management services so that users can choose the services that best meet their company's needs.
Available globally: Brinks offers security services to companies all over the world, including those that need to ship cash, jewelry or other valuables internationally.
Offers preparation services: Users who deal in jewels or precious metals can use Brinks to prepare their items and ensure that they don't lose any value during the process. Brinks offers storage, packaging and distribution services. They also help monitor trade to ensure that diamonds and jewels are only released to legitimate dealers.
Best for Large businesses, international businesses, jewel and precious metal traders and businesses that transport cash.
Compare Home Alarm & Security Systems
Brinks Security Company Profile
Company Name:

Brinks Security

Website:

http://www.brinks.com/en/