Best Blenders Brands
You've probably used a blender to make smoothies or shakes. But did you know a high-powered blender can also blend homemade nut butters, banana sorbet or protein bars? Learn what features to look for in your next blender, and you'll be on your way to whipping up some healthy culinary masterpieces.

Compare Reviews for Top Blenders Brands

Cuisinart
Read 751 Reviews

Cuisinart is a home products manufacturer specializing in small appliances and goods for the kitchen. Founded in 1971, Cuisinart offers many products including kitchen electrics, coffee makers, cutlery, cookware and more.

Oster Appliances
Read 137 Reviews

Oster is an American manufacturer of kitchen appliances. Founded in 1924, it is known for countertop ovens, blenders, toasters, rice cookers and more. It is the top selling blender brand in America.

Black & Decker Appliances
Read 68 Reviews

Black & Decker makes budget-friendly home appliances including cooking appliances, coffee and tea makers, blenders and juicers and more. Black & Decker appliances are sold on the brand's website and at Wal-Mart.

KitchenAid Blenders
Read 11 Reviews

KitchenAid is a brand of home appliances. Its blenders are available at a variety of price points from around $140 to $630. KitchenAid's Pro Line series of blenders are the most powerful on the market with a 3.5 horsepower motor.

Blendtec
Read Expert Review

Blendtec was founded by an inventor who wanted to create the most powerful kitchen blender. Blendtec blenders have supercharged motors and cutting-edge technology and range in price from around $400 to $1,100.

Breville
Read Expert Review

Breville is a manufacturer of home kitchen appliances based in Australia. Breville's blenders include personal, immersion and multipurpose machines that range in price from about $100 to $400.

Dash Blenders
Read Expert Review

Dash is a brand of kitchen products designed to make healthy eating fast and convenient. You can buy its products on its website and at select retailers. It offers four models of blenders that range from $20 to $230.

Ninja Blenders
Read Expert Review

Ninja is a brand owned by SharkNinja Operating LLC. It offers many home appliances including Ninja blenders in three sizes. Ninja blenders are available online and at major retailers for $90 to $160.

NutriBullet®
Read Expert Review

NutriBullet® is a mini blender designed to make personal shakes and smoothies. Its parent company, NutriBullet LLC, was founded in 2011 in California. NutriBullet blenders range from about $80 to $150.

Vitamix
Read Expert Review

Vitamix is a blender company that offers high-performance mini, countertop and commercial blenders. The machines cost around $250 to $650. They are sold online and at most major retailers.
Thank you, you have successfully subscribed to our newsletter!
We value your privacy. Unsubscribe easily.
What to think about before you buy a blender
How much will you use the blender?
People who rarely use their blender can get by with a simple model and a smaller motor. If you want to use it more frequently or for certain types of jobs, you'll need a more powerful motor and a more durable machine. Generally, as motor power increases, so does the cost of the blender and the weight of the machine.
Occasional use: If you only plan to pull out your blender every once in awhile for a piña colada or ice cream shake, a lower-powered motor should be fine. You can find blenders with about .5 horsepower (hp) or 500 watts (W) of power that will do the trick and won't cost much.
Frequent smoothie maker: The more powerful a blender's motor, the more consistently you'll be able to blend ingredients into a smooth texture. Low-power motors can leave chunks of ice or frozen fruit. They can also become overpowered by thick mixtures, and the motor can burn out.
Fancy home concoctions: If you plan to use your blender for more challenging concoctions like homemade nut butter, pesto, protein bars or other thick mixes, you'll need a high-powered motor. The most powerful on the market are about 3.5hp or 3000W and weigh about 17 pounds.
Lifespan: Most blenders will last 5 to 10 years as long as you use it appropriately. In other words, if you use a small, low-powered motor every day to make thick mixes, it will burn out in a year or so, but if you only use it occasionally to make smoothies it will last much longer. A high-powered, expensive blender can provide many years of daily use if you take care of it, but even those will burn out if you use it every day for very thick mixes (for example, if you often blend dates and other dried fruits).
What size blending jar do you need?
The size of the blending bowl or jar on your blender determines how many servings you can make at one time.
Standard size: Most blenders hold 48 to 64 ounces, so you can make 6 to 8 drinks. Extra-large capacity blenders hold up to 72 ounces, for about 9 servings.
Individual servings: Mini blenders make only one 8- to 20-ounce shake or smoothie at a time. These are great for making a healthy breakfast or meal-replacement shake.
Size options: Some manufacturers sell blending jars in different sizes that fit onto the same base. By switching out the jar, you can use your blender to make smaller or larger batches.
How versatile do you need your blender to be?
A basic blender can handle your average milkshake, but blenders with lots of settings and programs can mix and blend more textures.
Incremental speeds: Most blenders have a few speed settings to blend foods to different consistencies. The more speed settings, the more textures you can create.
Food processing: Some blenders double as a food processor to chop or puree chunkier foods like salsa, hummus or pesto. A few high-end models have interchangeable blades so you can slice some foods and puree others.
Blending jar/cup hybrid: Some blending jars can be used as drinking cups for smoothies, protein shakes and more.
Heating cycle: Some blenders can heat food while blending. These are great if you like to make hot blended drinks, soups or cooking sauces.
What features might be helpful?
Depending on your needs, there are some features you might find especially helpful in the kitchen.
Type of control panel: Blenders have different types of control panels, including touchpads, buttons, dials and switches. Some blenders have digital displays.
Pre-programmed cycles: Some blenders have pre-programmed cycles like "Smoothie," "Soup" or "Rinse." You fill the blender with your ingredients, press the button and the blender automatically completes the cycle (usually one or two minutes long).
BPA-free: Most blenders feature a plastic blending jar. Check that these are BPA-free to ensure that chemicals don't leach into your food or drink.
Dishwasher safe: Some blender components may be dishwasher safe, such as the blending jar, lid and blades. Never put the motor or cord in the dishwasher or submerge it in the sink.
What look do you like?
If you plan to leave your new blender out on the countertop, choose one that matches your other appliances and kitchen decor.
Modern or traditional: Modern blenders are sleek and take up less space than traditional square-based, pitcher-shaped blenders. Some people like a retro look, with a ceramic blender base and a soda-fountain aesthetic.
Color options: You might choose a trendy color like lime green, cherry red or lemon yellow, or opt for a classic black or chrome blender base.
Plastic or glass: Plastic pitchers are lighter and more affordable, but they can scratch and discolor and may hold odors. Some people are also concerned that plastic may leach chemicals over time. Glass blender pitchers won't hold smells or leak chemicals, but they are heavier and more likely to break if dropped.
How much does it cost and is financing available?
There's a blender for every budget, and some blender companies and retailers have financing plans if you need to buy an expensive blender.
Wide price range: Blenders range from $20 to over $1,000 depending on motor power, the versatility of the machine and the length of the warranty. If you don't plan to use it regularly or are on a tight budget, a cheaper machine should do fine, especially for simple uses like shakes and smoothies. More expensive machines can make nut butters, knead dough, chop vegetables and more.
Financing: You may be able to finance an expensive blender through its manufacturer. Look for low- or no-interest payment plans to keep the cost down.
What blender is right for you?
Traditional countertop blender
Choose a traditional countertop blender if you want to make drinks or smoothies for several people at once, or for general kitchen use. Countertop blenders have a large blending jar that holds several servings (usually 48 to 64 ounces). They vary from around 500W to 2500W (about 0.6 to 3.5 hp) of peak motor power; the more wattage or horsepower, the more blending power.
Mini blender
If you want to make individual smoothies, shakes or juices, you may prefer a smaller blender. You can use the 8 to 20 ounce blending jar as a serving cup. The blending jars often come with handles and airtight lids so you can take them on the go. Mini blenders tend to have less powerful motors and are not ideal for crushing ice.
Immersion blender
These blenders are hand-held wands with blades on one end. They are ideal for cooking. You can puree soups and sauces on the stovetop or blend ingredients for things like salsa, cheese sauce or pesto.
Blender/food processor hybrid
Some blenders can convert to a food processor to chop or grind food. This is handy if you're on a budget or if you have a small kitchen without room for many appliances.
What's your blender identity?
The health nut
You might buy a blender to make healthy foods like protein shakes and fruit smoothies. If you want to make healthy drinks for just yourself, look for a high-powered mini blender. For larger servings, look for a countertop blender with a high wattage or horsepower and a large blending jar.
The mixologist
You can use a blender to mix cocktails like daiquiris and piña coladas. You can also use it to blend treats like slushies and ice cream shakes. Any blender can work well for this, but if you plan to use a lot of ice in your concoctions, look for a high-powered countertop blender with a large blending jar.
The sous chef
You can use a blender to make sauces and soups, chop vegetables and fruits, mill grains, make nut butters, knead dough and more. You'll need a high-powered motor and a large capacity blending jar. It can also be helpful if your blender doubles as a food processor and has a heat function.
The gift giver
Blenders are a popular gift for weddings and housewarming parties. Try to match the gift to the recipient. For instance, mini blenders are a great option for new college students. You can also often find blenders on a wedding registry.
Blender expert reviews

A traveling salesman founded the Vitamix company in 1939. He believed the blender was key to healthy eating. It is now one of the top selling blender brands. You can buy Vitamix machines at stores like Target, Macy's, Dillard's, Bed Bath & Beyond and select boutiques or from the company's website.
Five-year warranty: Vitamix guarantees its machines for five years. They'll cover parts, labor and shipping if your machine needs to be repaired or replaced.
Extensive uses: Vitamix blenders are versatile. Because of its high-powered engine and many settings, you can use it for blending smoothies, hot soups, nut and seed butters and sauces. You can also use it to chop vegetables, create doughs and batters, process flours and more.
Size options: You can choose a mini blender for creating an individual beverage or a larger capacity, traditional machine. You can also buy interchangeable canisters in different sizes to make larger batches when needed.
Optional pre-programmed settings: Standard Vitamix machines have 10 speeds so you can control the blending process. For an added fee, you can choose a blender with up to five pre-programed settings like smoothies, self-cleaning and more.
Payment plans: If you buy your blender on Vitamix's website, you have the option to finance it with PayPal credit if you meet the credit approval requirements. You can make 18 monthly payments with no interest.
Best for: those who want a high-powered, multipurpose blender for everyday use.

Founded in 1932, Breville is an Australian manufacturer of small home appliances. Its American branch, Breville USA, launched in 2002 with headquarters in Torrance, California. Breville's products include blenders, juicers, microwaves, slow cookers, food processors, immersion blenders and more.
Breville Boss® blender: The Boss is Breville's high end blender. Its multipurpose settings can make smoothies, nut butters, hot soups, sauces and more with a 2.0 hp, 1500W motor and 68 ounce capacity. The Breville Boss starts at $400.
Hemisphere® Control blender: Breville's Hemisphere Control line of blenders offers 750W of power and five-speed settings. You can use the LCD timer, Ice Crush or Smoothie settings to automatically blend your beverage. These blenders start at $200.
Breville Boss To Go®: Breville's mini blender, the Breville Boss To Go, blends into a 16 or 23 ounce tumbler so you can whip up a smoothie or protein drink to take on the go.
Product warranties: Breville's blenders come with a one to seven-year limited product warranty as long as you buy them from an authorized dealer.
Retailer options: You can buy Breville blenders at Bed Bath & Beyond, Best Buy, Bloomingdale's, Crate & Barrel, Macy's, Williams-Sonoma and on Breville's website.
Best for: those in need of an all-purpose blender.

Cuisinart is a small home appliance and kitchen products manufacturer. It was founded in 1971 and was the first company to introduce the food processor in the United States. Today Cuisinart offers a wide variety of products to make home food preparation simpler and more convenient. It sells bakeware, can openers, blenders, cookware, dinnerware, slow cookers and more. You can buy Cuisinart products at major retailers and on the company's website.
Read More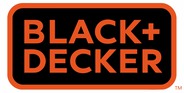 Black & Decker is an American manufacturer known for power tools and other home technology. It was founded in Baltimore, Maryland in 1910 and today manufactures a variety of products. Black & Decker Home is a brand of home appliances owned by Spectrum Brands. You can buy Black & Decker cooking appliances, coffee and tea makers, blenders and juicers and more on the brand's website and at Wal-Mart.
Read More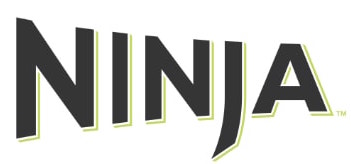 Ninja® is one of several brands owned by SharkNinja Operating LLC, a small household appliance manufacturer. Ninja offers coffeemakers, blenders, slow cookers and other small cooking appliances. The Ninja blender has a high-powered engine and unique shape. The company says this helps it pulverize foods and extract nutrients for healthful smoothies, juices and other foods.
Nutri Ninja® 2-in-1: This model features a 700W motor and gives you the option to blend into a 16 ounce Nutri Ninja® cup or a 40 ounce food processor bowl. It retails for about $90.
Nutri Ninja® Nutri Bowl™ DUO™: This model features one base and interchangeable blending vessels and a 1200W motor. Unlike most blenders that have a blade at the bottom of the blending container, this blender has a blending shaft with blades that extend upwards to blend your beverages more thoroughly. This model retails for $140.
Nutri Ninja® Ninja® Blender DUO™: This blender features a 1500W motor and interchangeable blending containers, including a 72 ounce pitcher and 18, 24 and 32 ounce cups. It retails for about $160.
Auto-iQ®: Ninja blenders feature a preset feature called Auto-iQ for consistent results. This button pulses the blade until the machine senses the desired consistency.
Retailers: Ninja blenders are sold at Kmart, Walmart, Sam's Club, Macy's, Wayfair and on the company's website.
Best for: people who want to use a blender daily for smoothies and other nutritional beverages.

Dash is a brand of kitchen products designed to help people prepare fresh foods in their homes. It offers blenders, juicers, peelers and other devices to simplify the process of preparing healthy things to eat and drink. The company offers blenders at several price points to fit any budget.
Chef Series Digital Blender: This blender is ideal for people who need a multipurpose blender with a strong engine. It has a 2.25 horsepower engine, two-liter jug and six preset functions: rinse, puree, soup, smoothie, crush and frozen. It costs about $230.
Go Sport Blender: This blender has a portion-controlled, single-serve blending canister you can use on the go. It comes in several trendy colors and costs about $20.
SmartStore Blender: This blender features a 40 ounce pitcher and two speeds. It is ideal for people with limited storage space, as the blending pitcher fits over the base when not in use. It costs about $40.
Chef Series Power Blender: This blender has a 1400W motor, three preset functions, variable speed control and a 2 liter blending jug. It costs about $180.
Online customer support: You can direct product questions, warranty inquiries and other support needs to the company's email or telephone, or visit Dash on social media.
Best for: people who need a blender for everyday use and those who need a mini blender.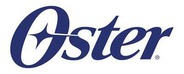 Oster is an American manufacturing company that specializes in small appliances. It was founded in 1924 and bought the Stevens Electric Company in 1946, which had received a patent for a food blender. The Oster brand has since been acquired by Sunbeam. Today Oster is known for a wide variety of kitchen appliances, including roaster ovens, blenders, toasters, rice cookers and more. Oster is the top selling blender brand in America.
Read More

KitchenAid is a brand of home appliances. It was founded in 1919 and is best known for its stand mixers. KitchenAid is owned by Whirlpool Corporation and offers major appliances, countertop appliances, kitchenware and more. Its line of blenders are available for sale at many major retailers.
Read More

NutriBullet, LLC is a blender manufacturer that was founded in 2011 in Pacoima, California. The company specializes in compact mini blenders designed for personal smoothies, health shakes and more. NutriBullet says its blenders break down whole fruits and vegetables to extract all of the nutrients for a healthier diet.
NutriBullet Original: This blender has a 24 ounce blending cup and a 600W motor. It costs about $80.
NutriBullet Pro: This machine has a 900W motor, blends up to 32 ounces and features a flip top lid for taking your beverage on the go. It costs about $100.
NutriBullet Lean: This blender has a 1200W motor and can blend up to 32 ounces. It comes with a 7-Day Transformation Plan to help kickstart your diet and costs about $100.
Nutribullet RX: This model is NutriBullet's most powerful blender with a 1700W motor. It can blend up to 45 ounces and has a heating cycle for soup and hot beverages. It costs about $150.
NutriBullet Superfood Blends: NutriBullet sells several dietary supplements and protein blends to mix into your smoothies to make healthy eating more convenient. For example, you might try a formula for energy boost, weight loss support or cleansing the system.
Best for: people concerned with healthy eating, those who want to lose weight and those who want individual servings of smoothies and shakes.

Blendtec was founded by inventor Tom Dickson, who first invented a grain mill called The Kitchen Mill in 1976. His first blender, the Mix 'N' Blend, was introduced in 1992. Today Blendtec blenders are used in restaurants, smoothie chains and coffee shops. You can also buy one for home use.
Classic 575: This blender has a 3.0 peak horsepower motor, five speed options plus a pulse button, four pre-programmed cycles and six color options. It comes with an eight-year warranty and costs about $420.
Designer 725: This blender has a multi-speed pulse and 100 speed settings. It has a 3.8 peak horsepower motor and SmartBlend technology for the perfect texture every time. It costs about $680.
Professional options: Blendtec's blenders are popular for commercial use. The company makes several pro models including the Professional 750 and Professional 800. Commercial grade blenders range in price from around $600 to $1,100.
Financing available: You can finance a Blendtec blender purchased through the company if you qualify. Financing plans start around $37 a month.
Product warranties: Blendtec offers an eight-year warranty on most of its blenders. It also provides a 30-day, money-back guarantee if you don't like the blender for any reason.
Best for: those who want a high-powered blender and people who need a blender for commercial use.
Disclaimer
Information in this guide is general in nature and is intended for informational purposes only; it is not legal, health, investment or tax advice. ConsumerAffairs.com makes no representation as to the accuracy of the information provided and assumes no liability for any damages or loss arising from its use.
Thank you
Keep an eye on your inbox, the latest consumer news is on its way!